Inspiration:
I always do my best to create sentimental memories that leave traces all the way back from my childhood. "Goblen" defines a culture spread throughout the Balkans.  An art piece made from primitive mechanical paintings embroidered with numbers and colors. In my house and in every other family in the city where I grew up, "Goblen" was the most beautiful decoration of any room and the craftsmanship and talent that defined the traditions of each family, therefore my collection is a new frame created to either wear and shine or use it as a painting frame which belongs on the walls and remain there throughout history.
Materials and techniques:
Collection is created in simple shapes and cuts, preserving as much as possible from the original details of goblen. By combining it with the materials and colors of the time when "Goblen" was current, also inspired by the curtain materials of that time by combining satin, tulle, net, velvet, etc.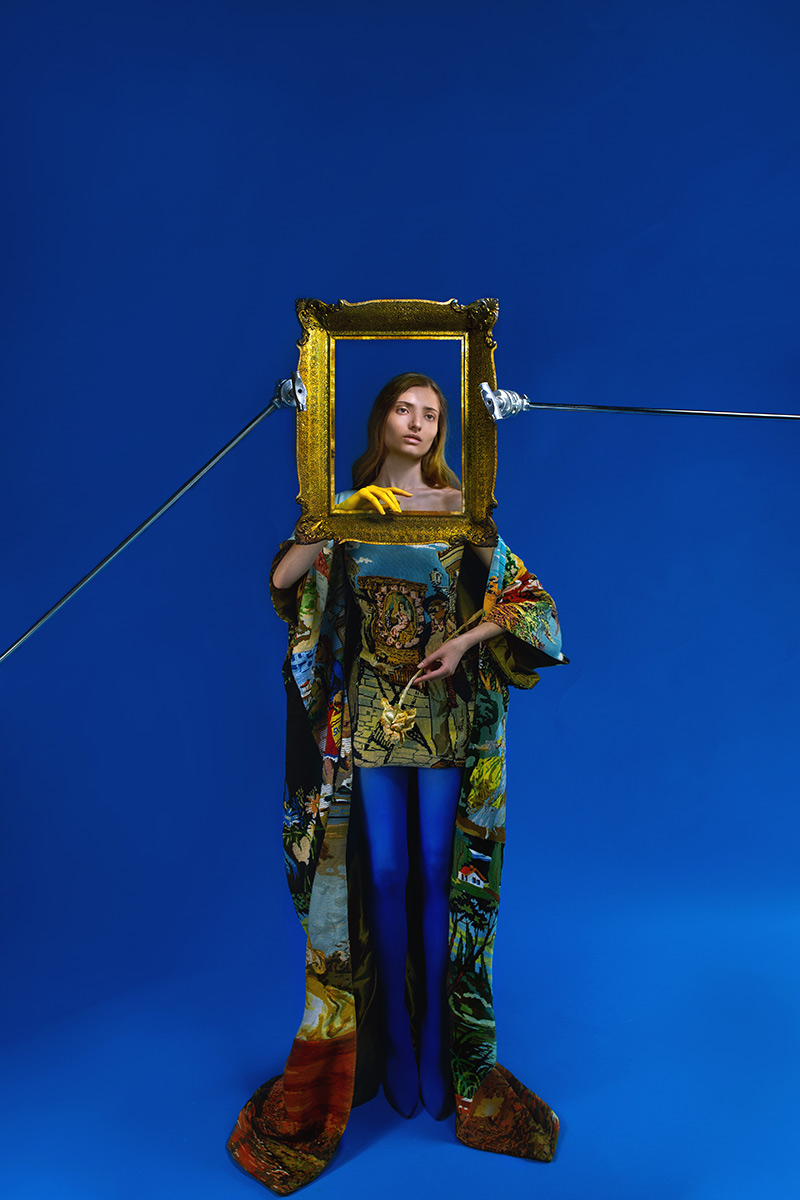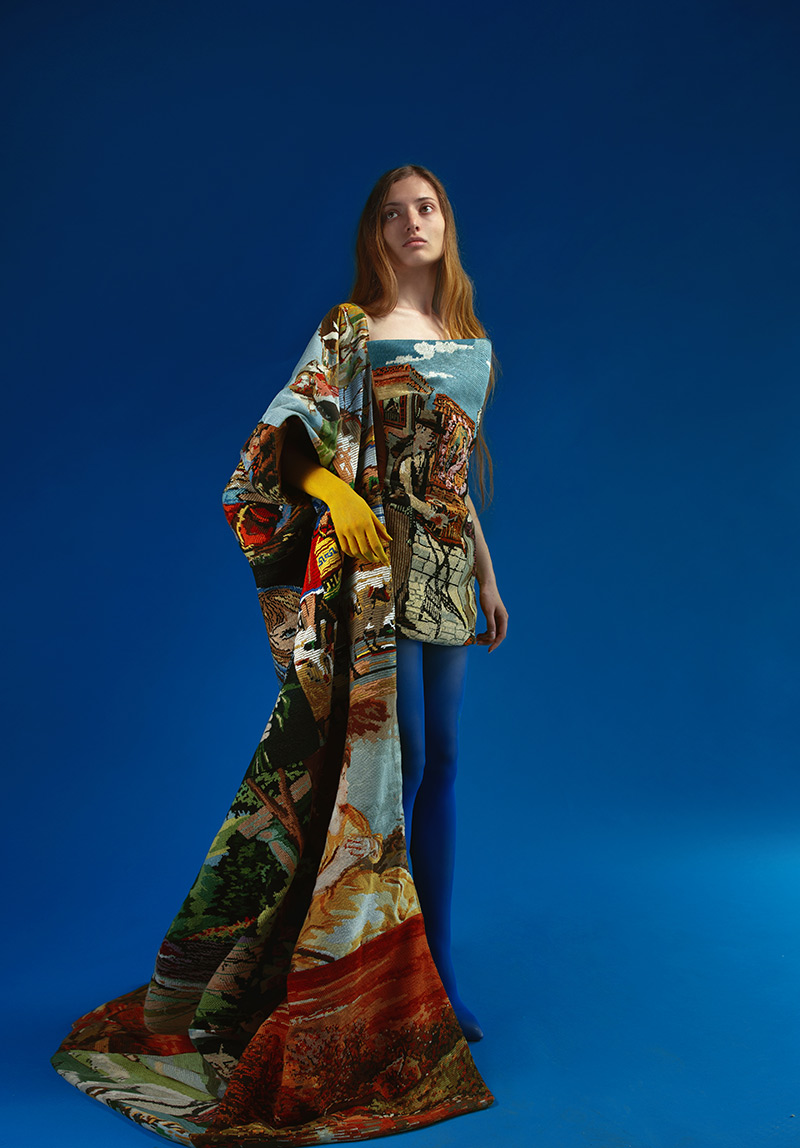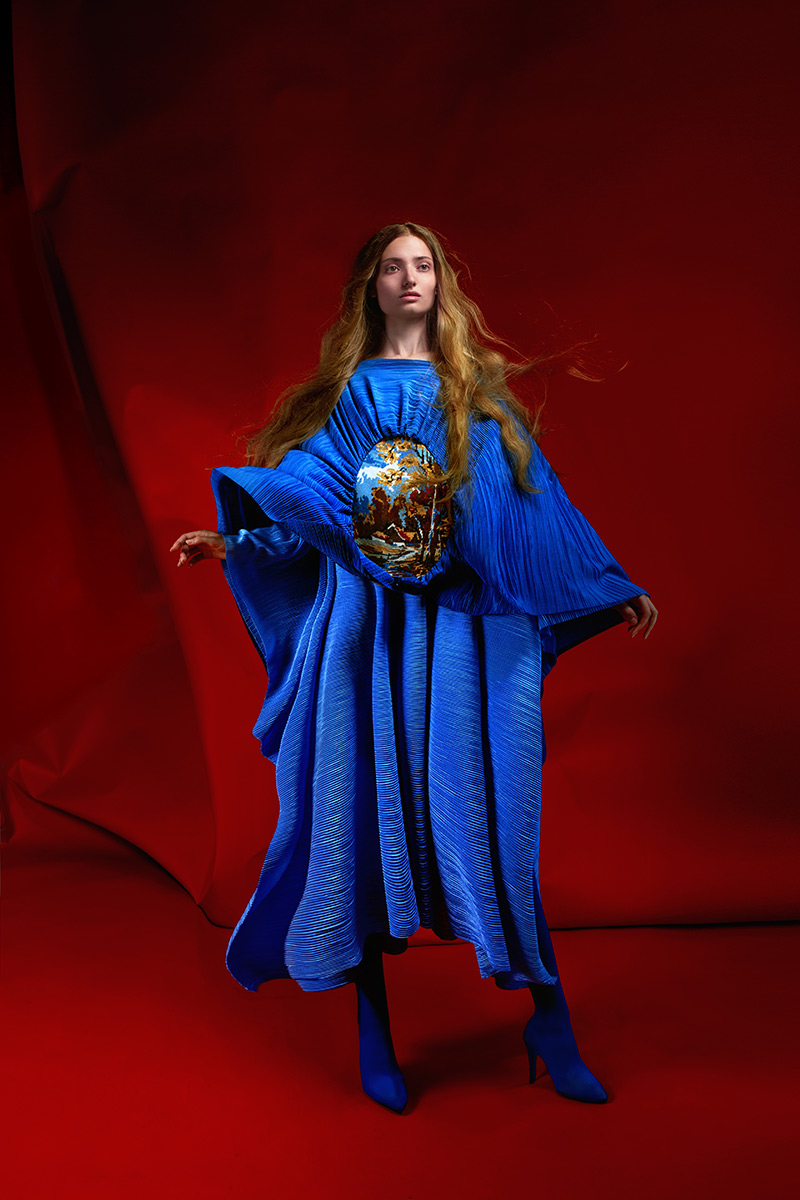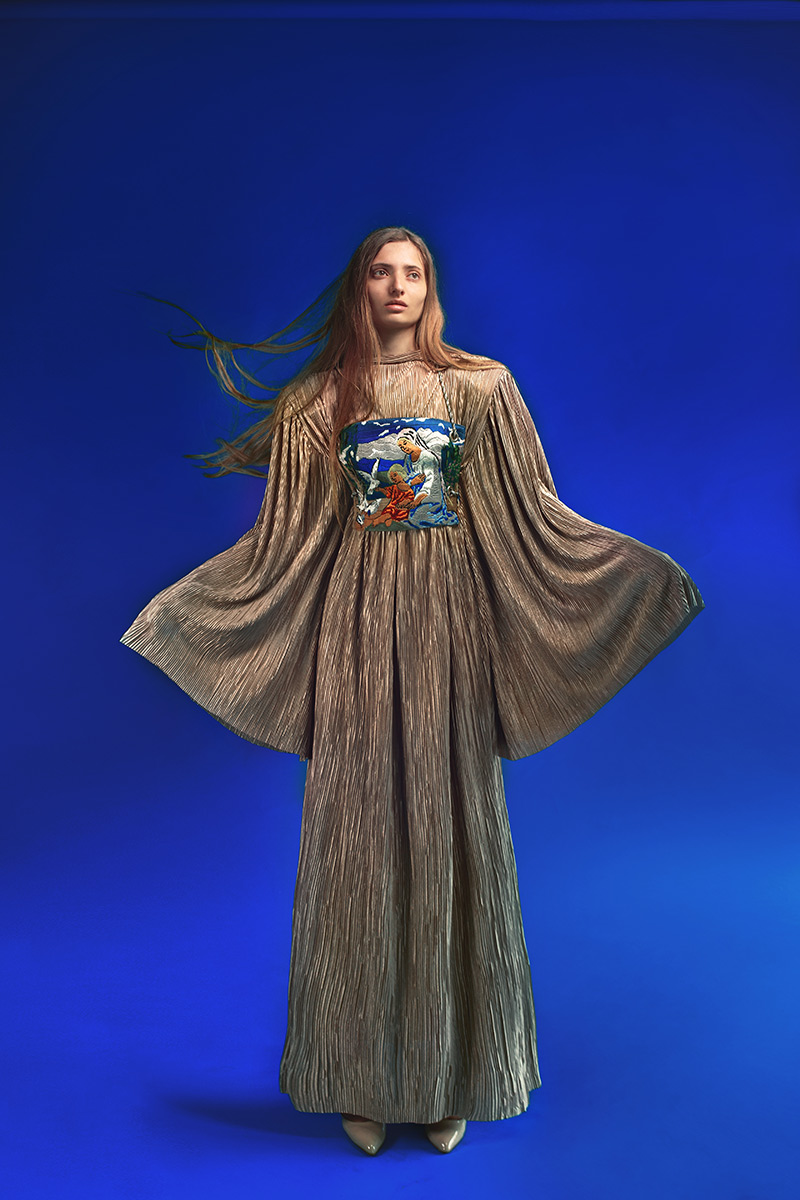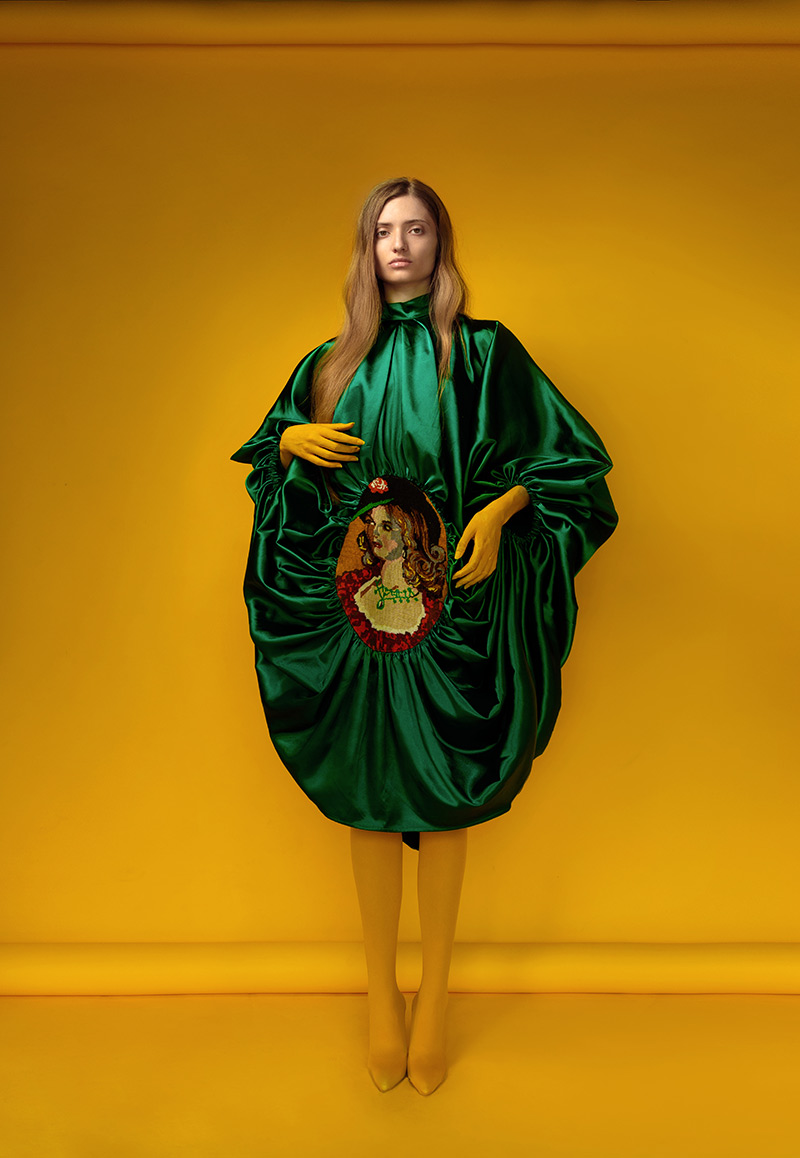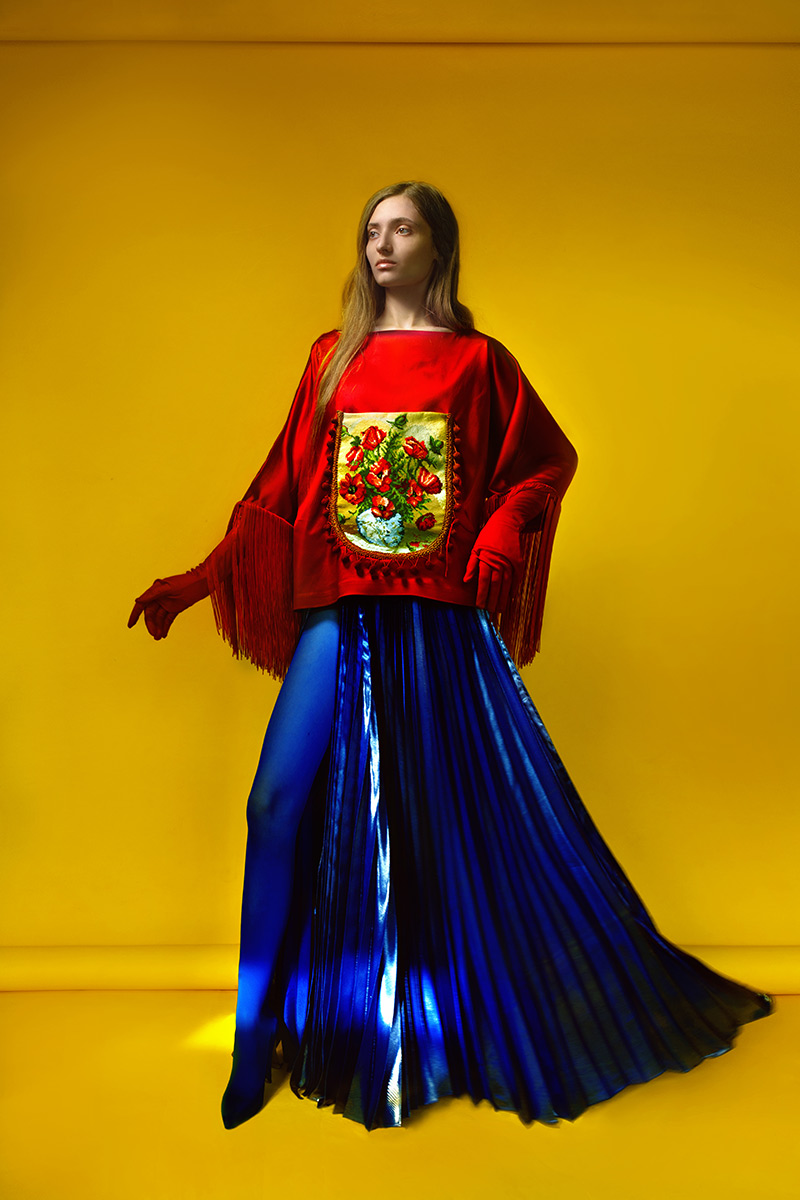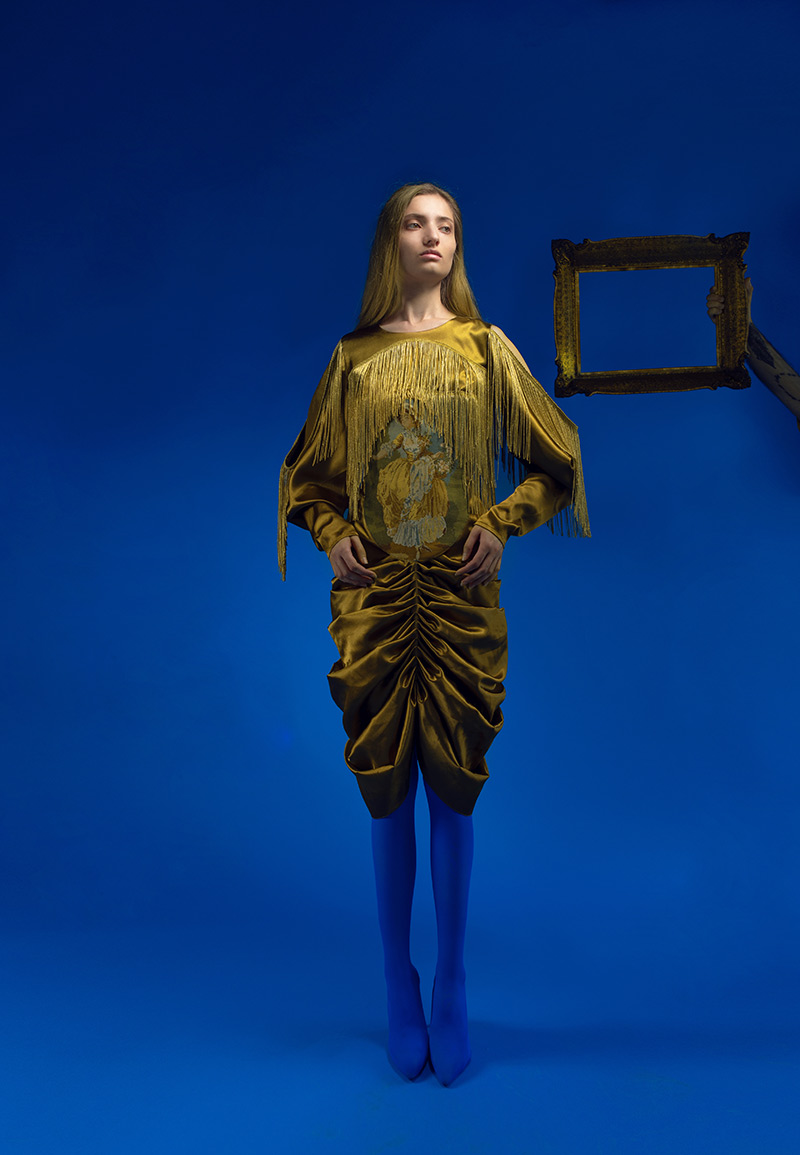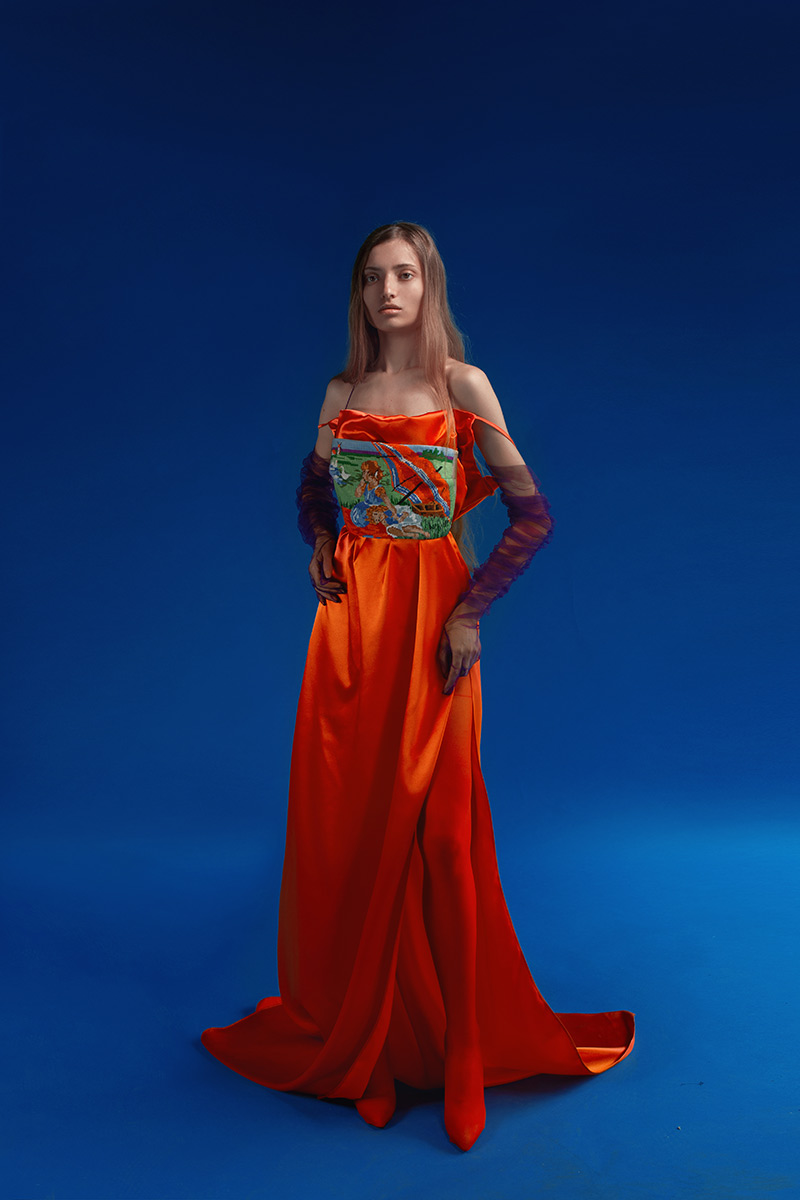 Credits
Collection or creation
GOBLEN
Brand
ESH
Designer and / or studio
Etnik Shala / ESH
Year of production
2022
Designer's country of origin
Kosovo
Country of brand origin
Kosovo
Photography
Edvina Meta
Related posts
Powered by