From the outside the facade is made out of glass bricks, which give a beautiful visual obscuration while admitting light, creating magnificent refractions inside, but also showing different distorted shapes, lights and colors from the outside. This space greets you with a four-meter elegant door, welcoming you with a console reception, built from a 200-year-old barn wood, which is supported by a huge unprocessed natural stone. Golden hand-made feathers are dropped from the high entrance ceiling, creating beautiful reflections and shadows.
The main waiting area is quite minimalistic, all in soft blush pink, with a natural stone base for the crystal-clear seats. Upon entering, you discover soft pastel colours, elegant arched doorways that lead you inside a dominance of gold rose heaven. The main stairways hall with a full blush pink color is contrasted by a unique rail, all in white, that divides this space with unique patterns and different art.

What makes this project one-of-a-kind?
We wanted to create a visually-unified interior that follows up this beauty salons identity, starting from the meaning of the name "Angel" itself and its logo representation; elements of wings and feathers can be found
in almost every corner, each with a different beautiful twist and unique design, which as a result came together perfectly to create a unique and elegant interior for this beauty salon in the centre of Prishtina, Kosovo.
The space was reconstructed from an old house and storage space, to be this well-planned and practical
working space in order to make it possible to offer a variety of beauty services, including spaces for trainings
and workshops. Most of the interior elements are product designs that are uniquely made by using materials of rustic wood, natural stone, metal and lots of greenery.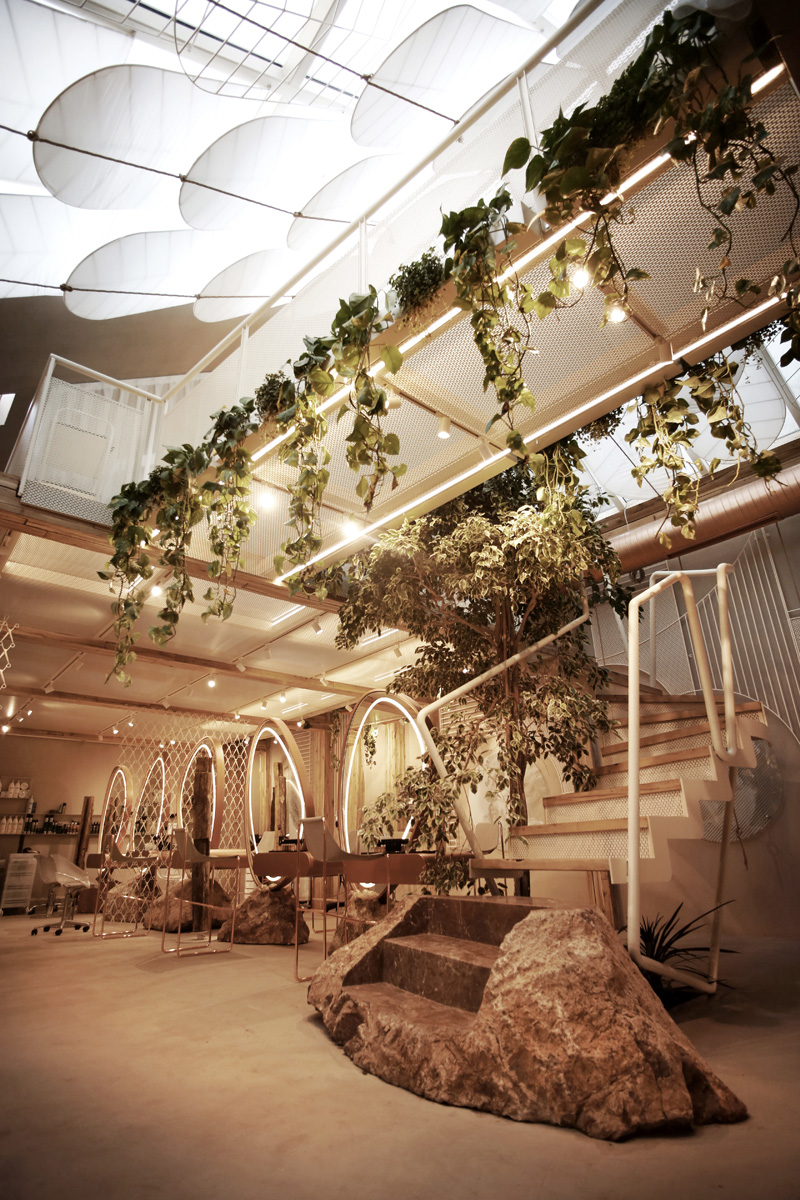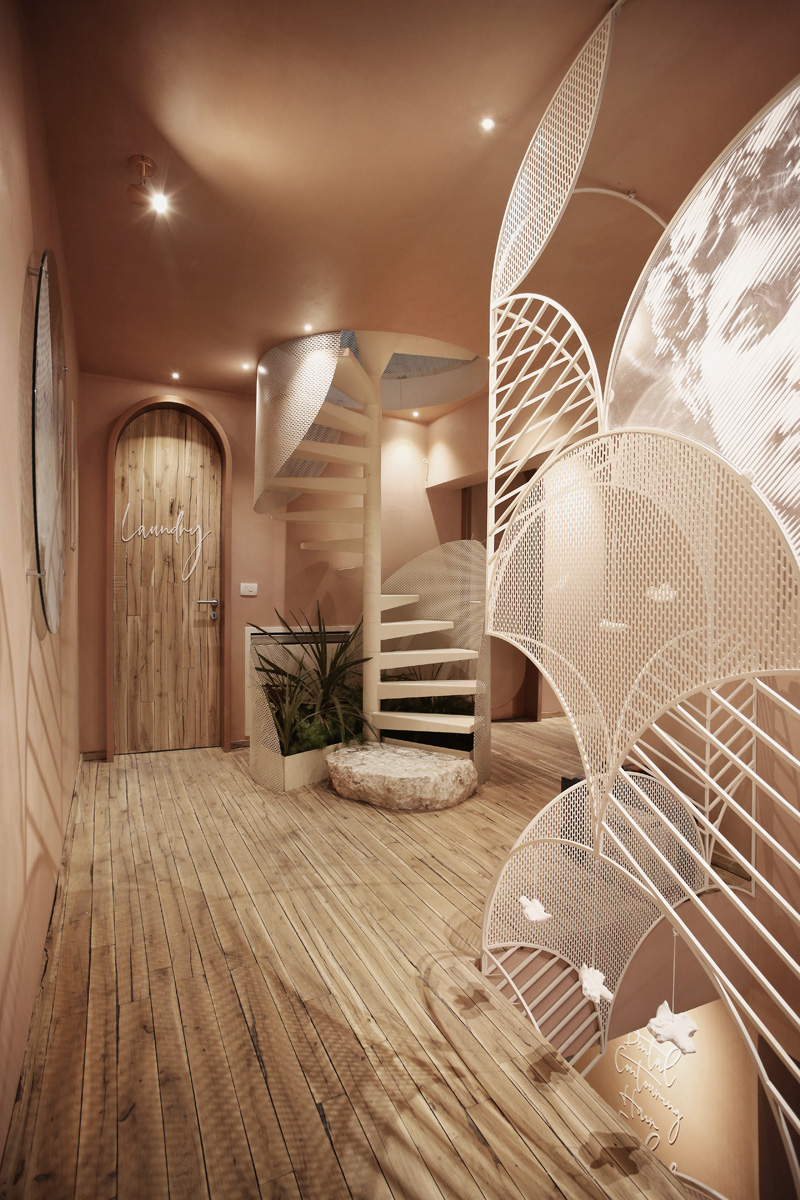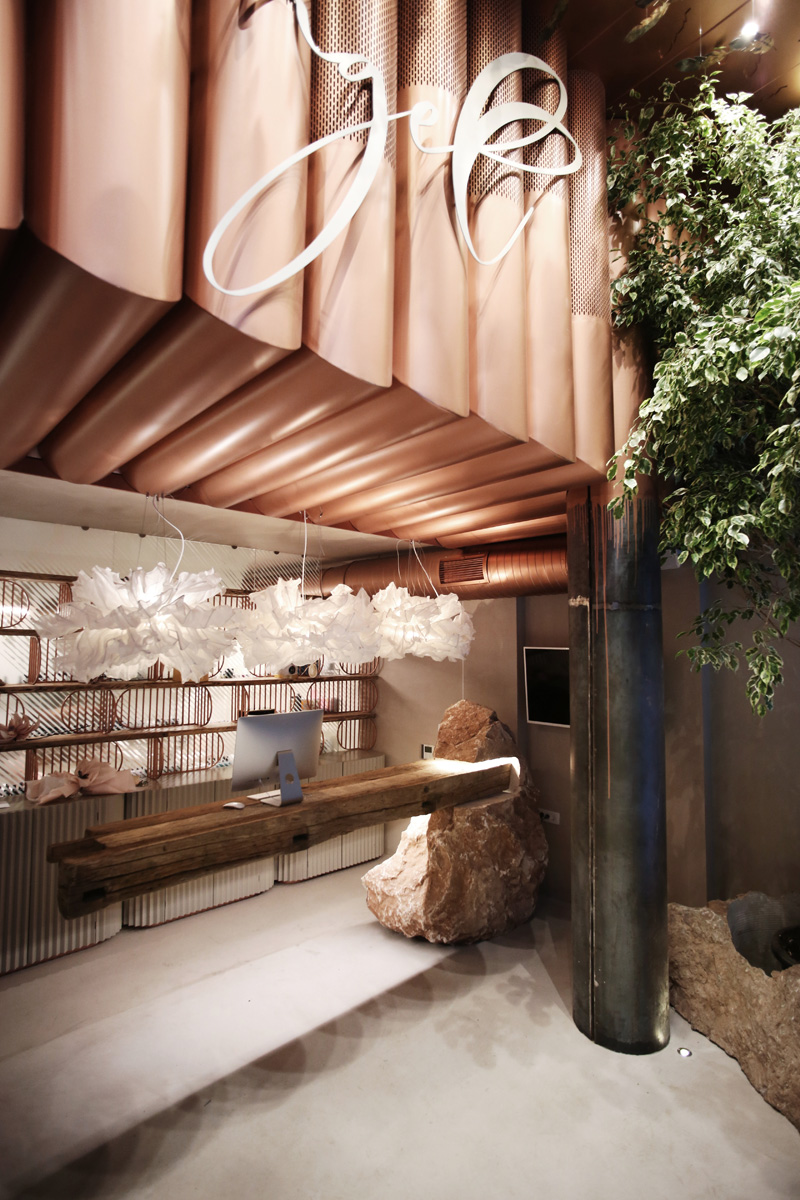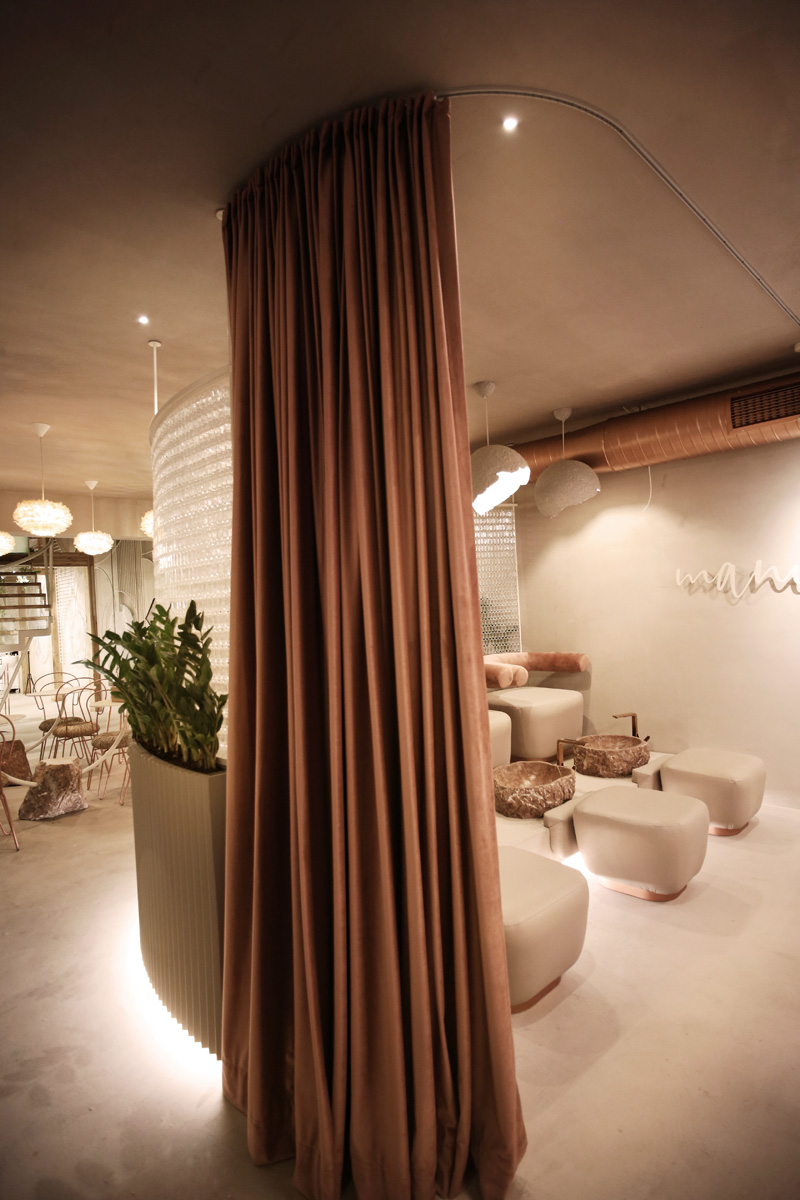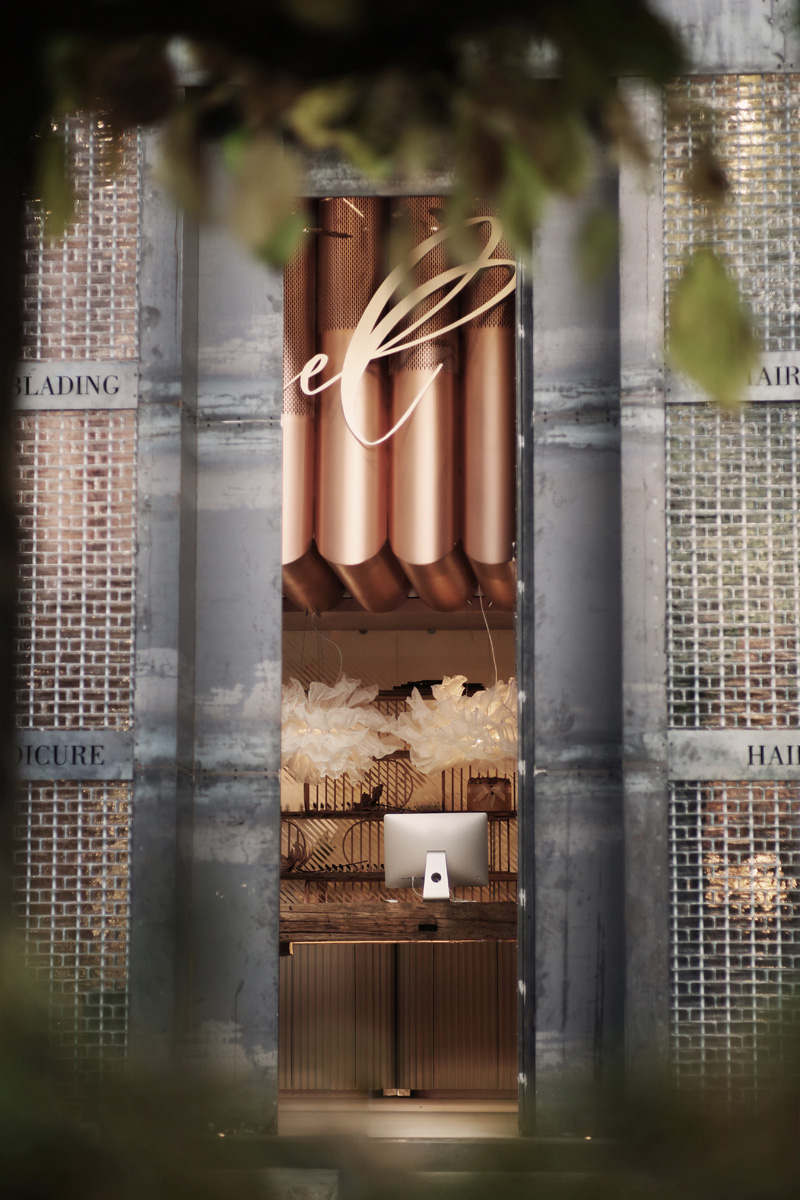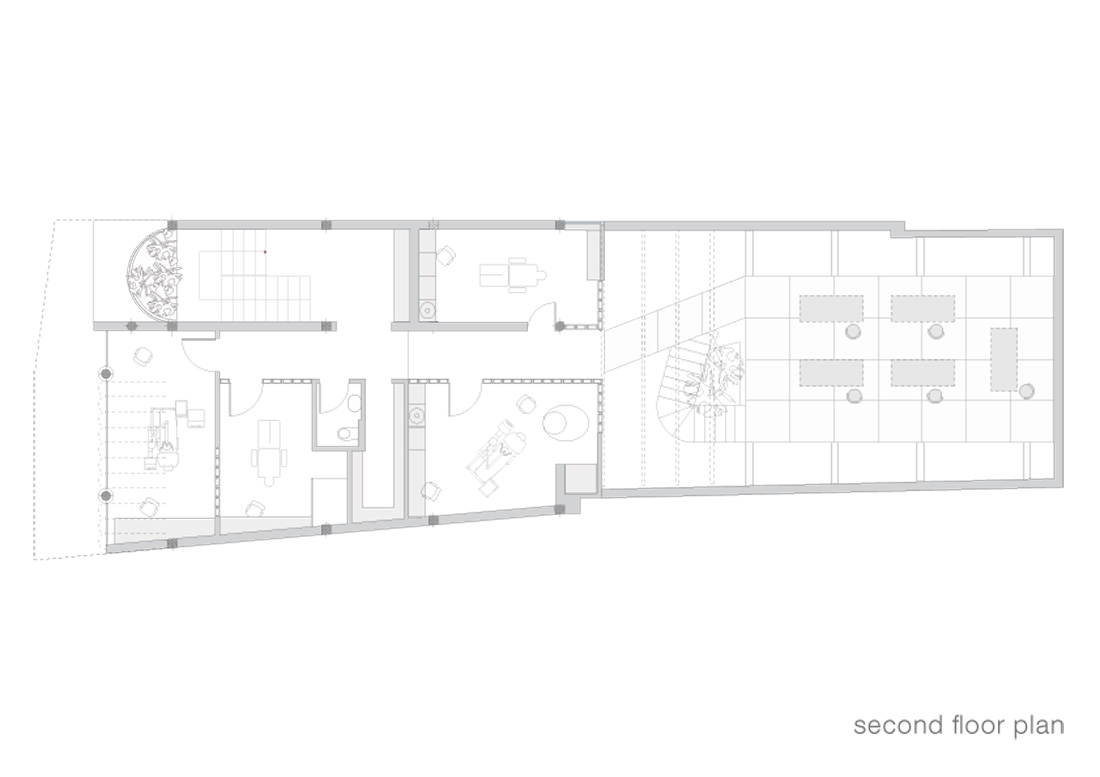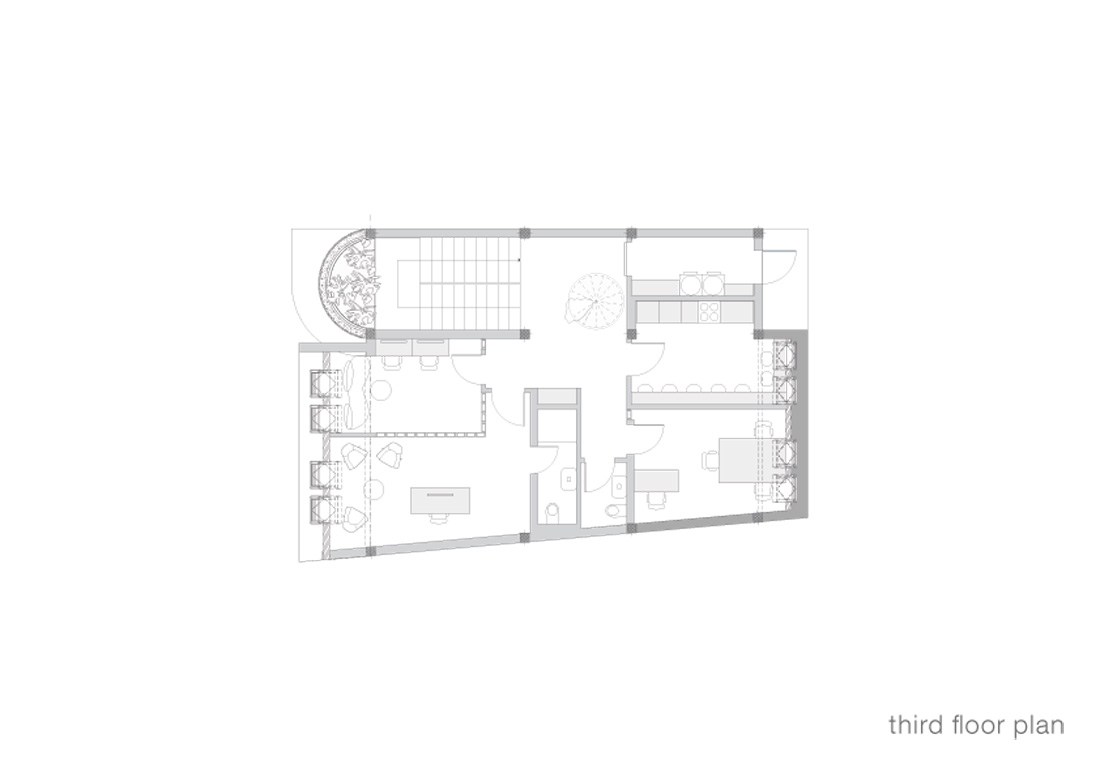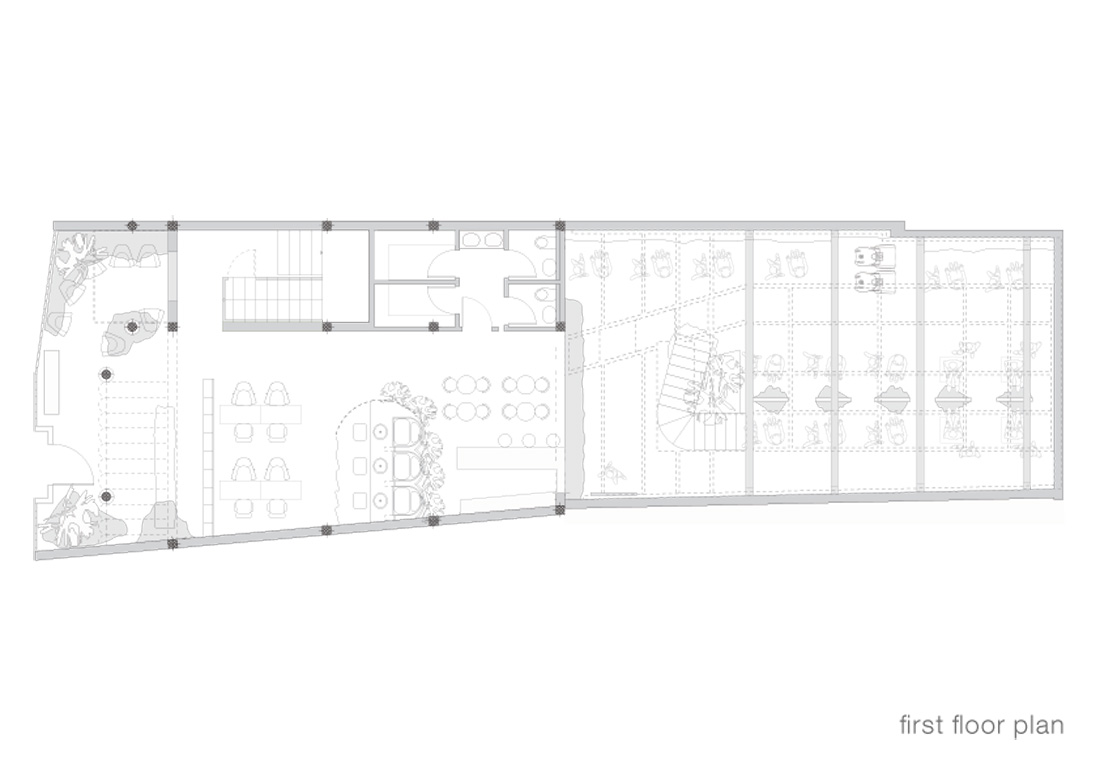 Credits
Autors
Ilir Blakçori, Molos group
Client
Private
Year of completion
2019
Location
Prishtina, Kosovo
Total area
560m2
Photos
Dafina Syla
Related Posts
Powered by