For a better relationship with sloping site, the building retracts dynamically, in steps on each level, asymmetrically, offering each apartment a spacious terrace in front. From the site, there is a panoramic view to the old city and mountains behind.  The facade to the city skyline is completely glazed, while the side and back facades are cutting fragments from the landscape.
Floors 1 and 2 comprise two apartments per level with main access from the lowest level. Upper levels accommodate two duplex apartments with separate access on the opposite side. One of this upper appartemens is presented as Emil Garleanu Loft. The volume and interior space are decomposed through a series of horizontal and vertical joints, in relation with topography, panorama and optimal orientation, while maintaining the unitary character of the composition. The interior spaces are fluid, interconnected, flooded with light and fully opened to the view of the valley.
The living room is separated from the open kitchen by a few steps. The centerpiece of the kitchen is a monolith countertop coated in natural stone. The interior offers a continuation of space along the entire length of the building from the upper garden to the front terrace, In this way the immediate and distant neighborhood are included in everyday life. Wood finishes cross through the glass screen to enhance this continuity.
What makes this project one-of-a-kind?
The 5 level apartment building consist of 6 apartment units that have an individual house comfort and quality. Stacked on each other, each of the 6 units has a direct conection with the exterior terrace on the ground.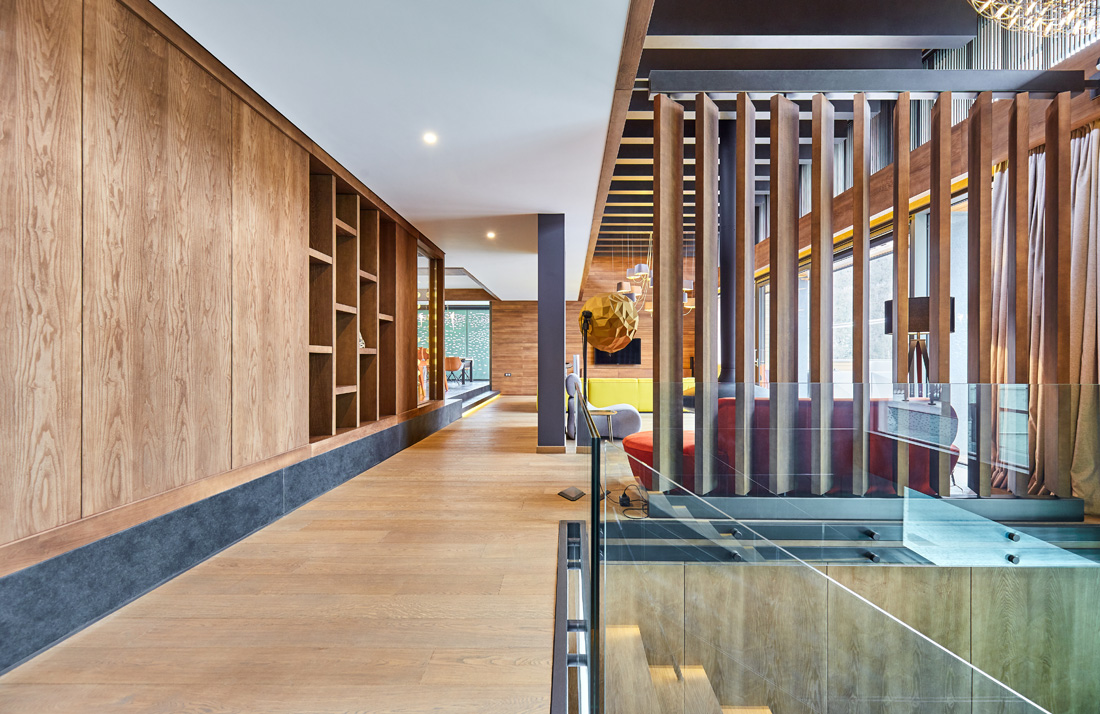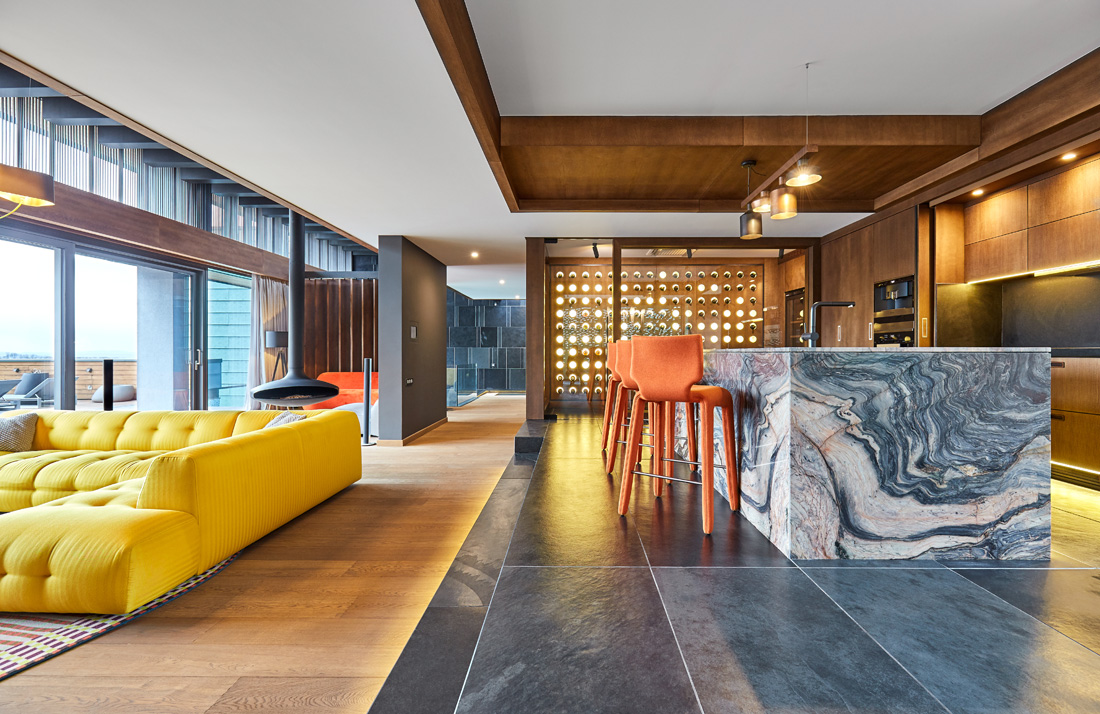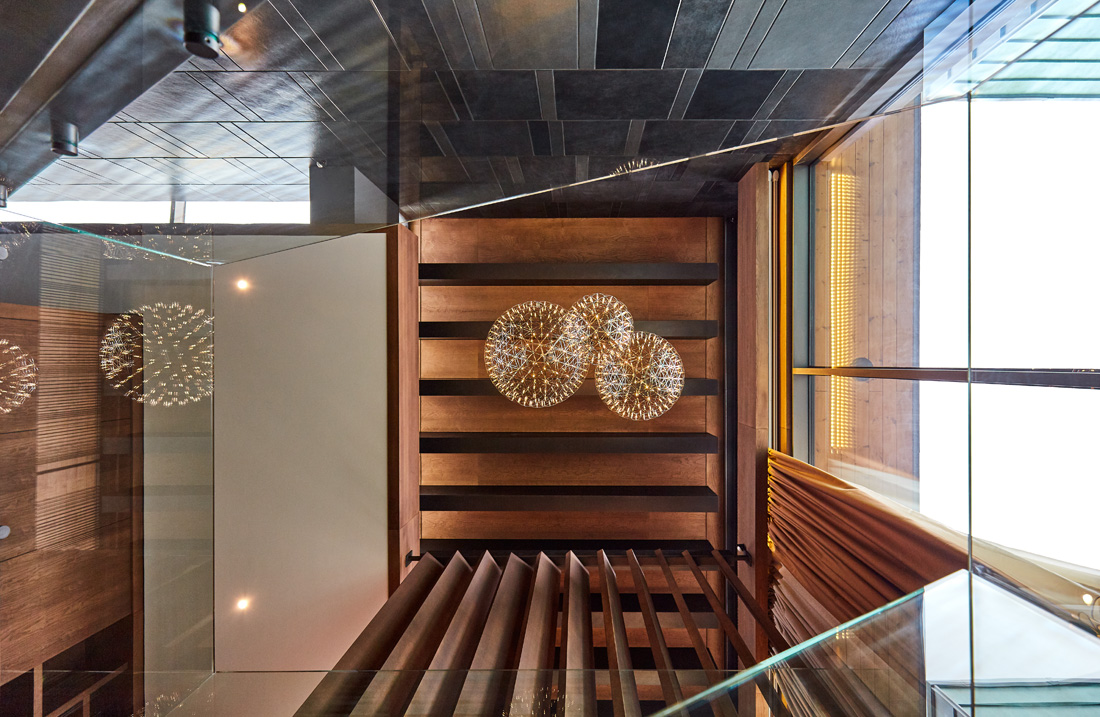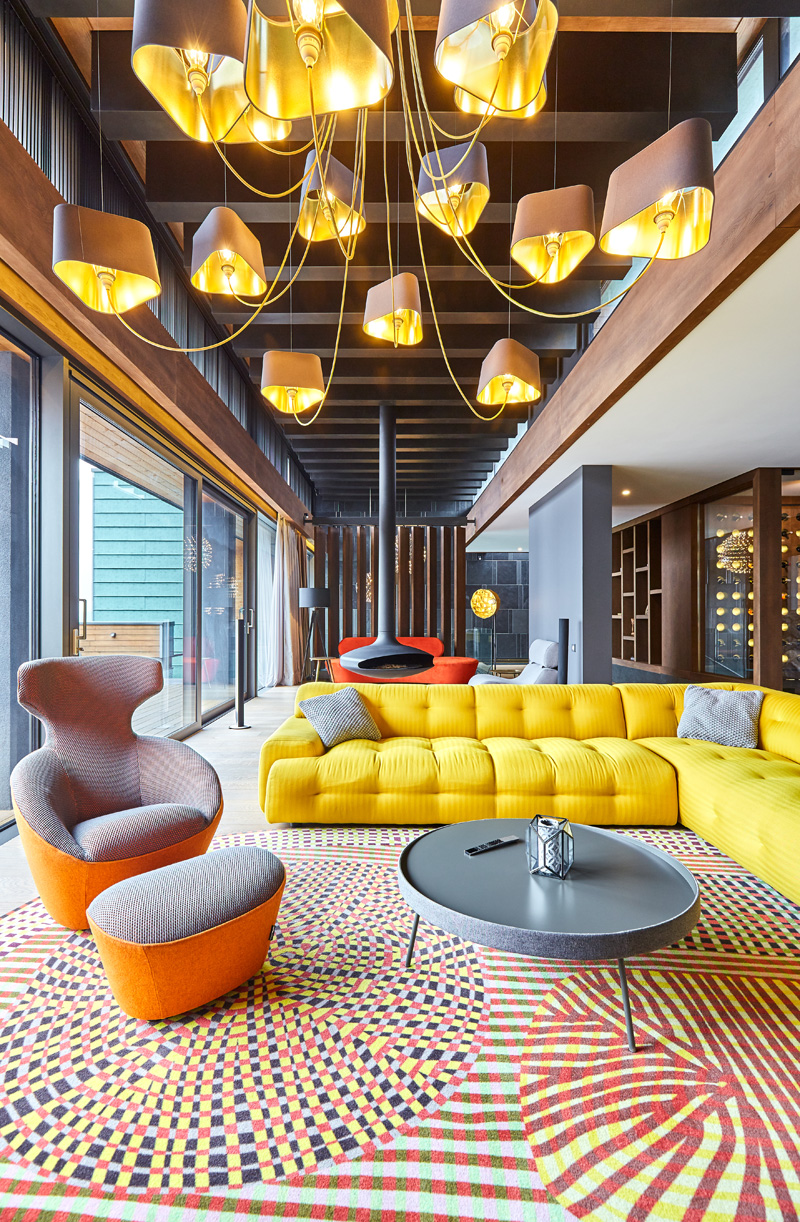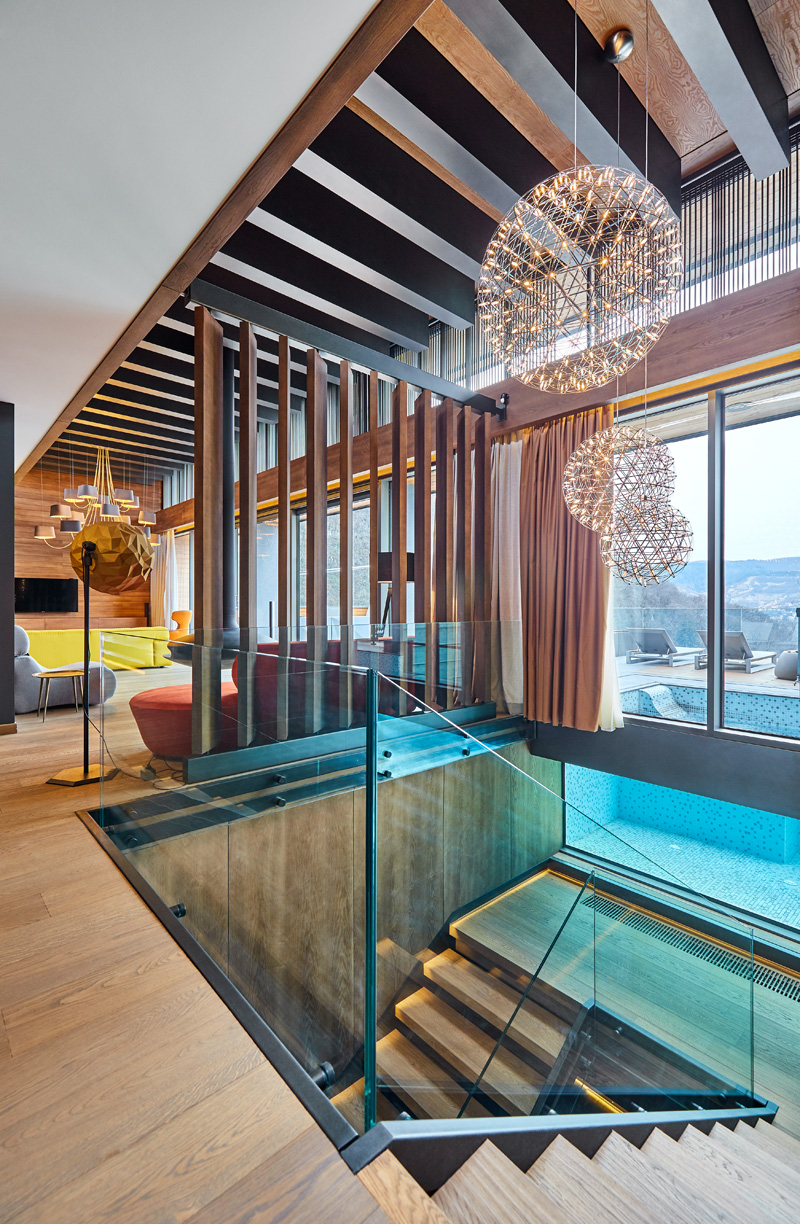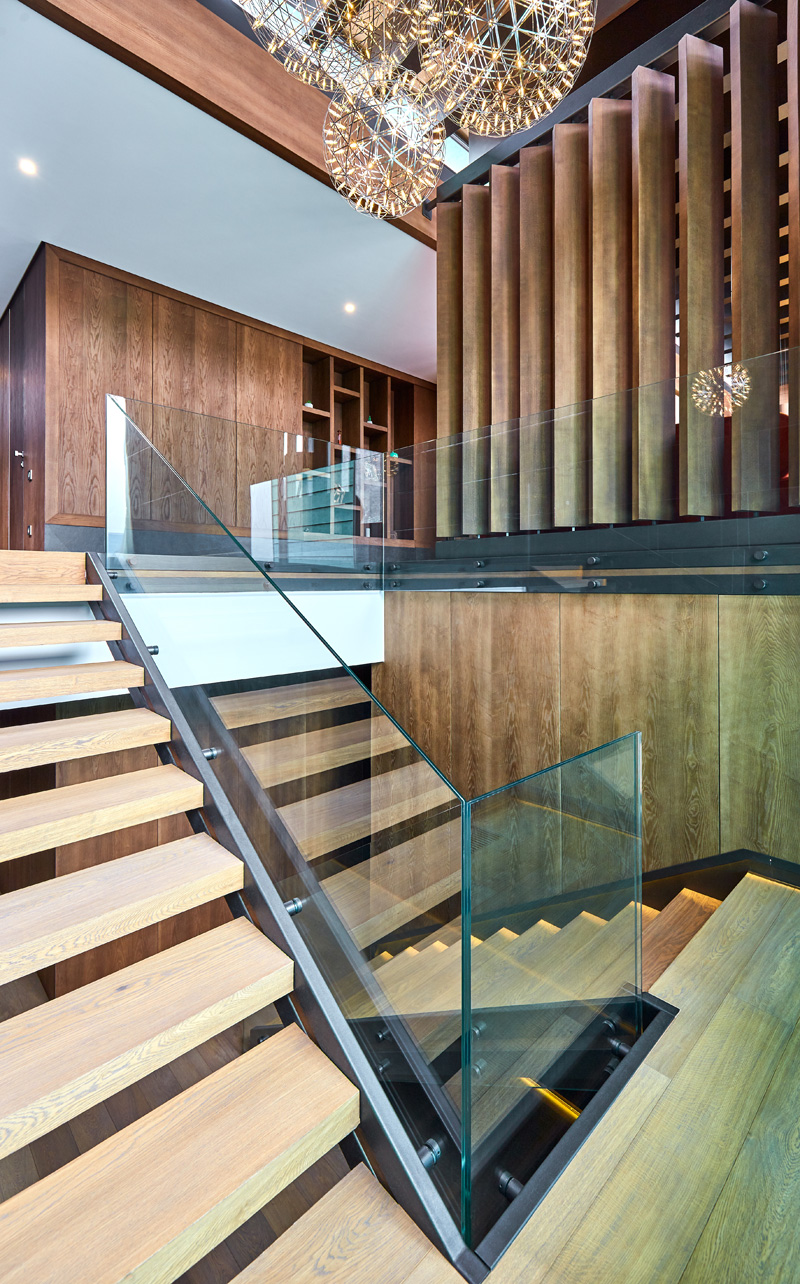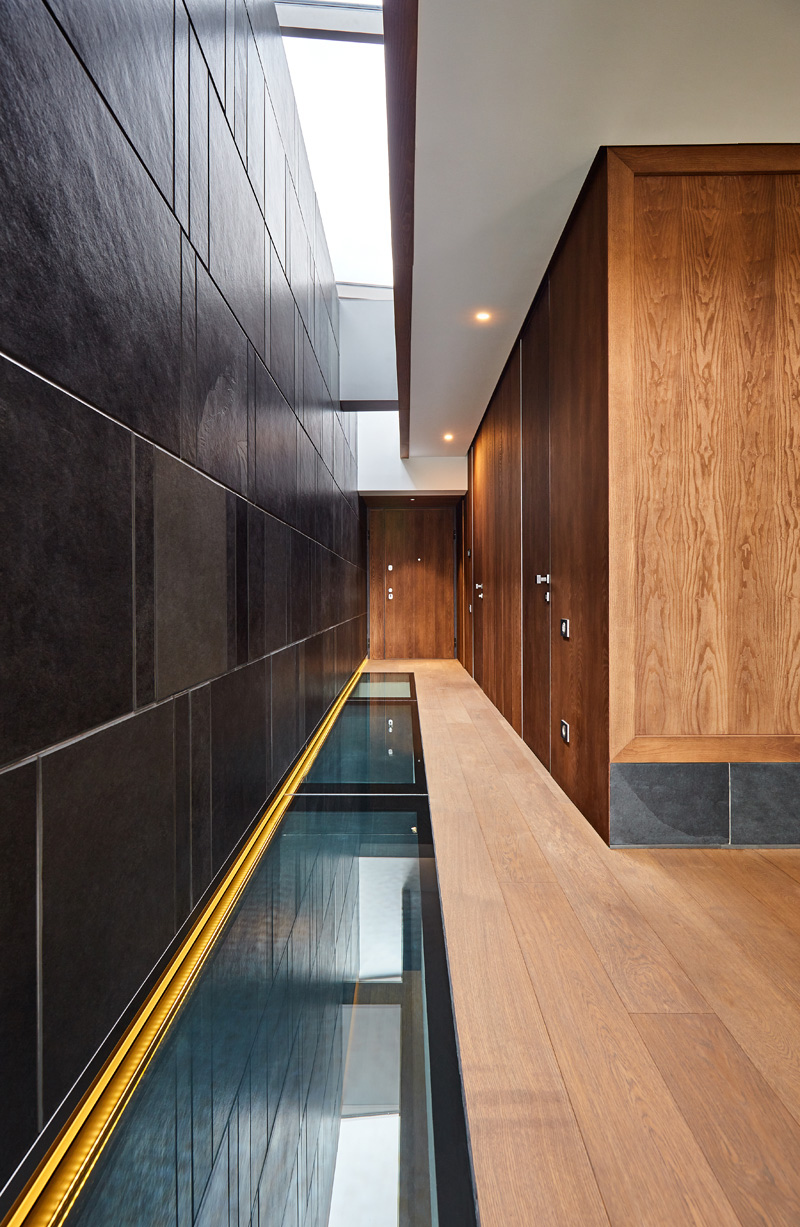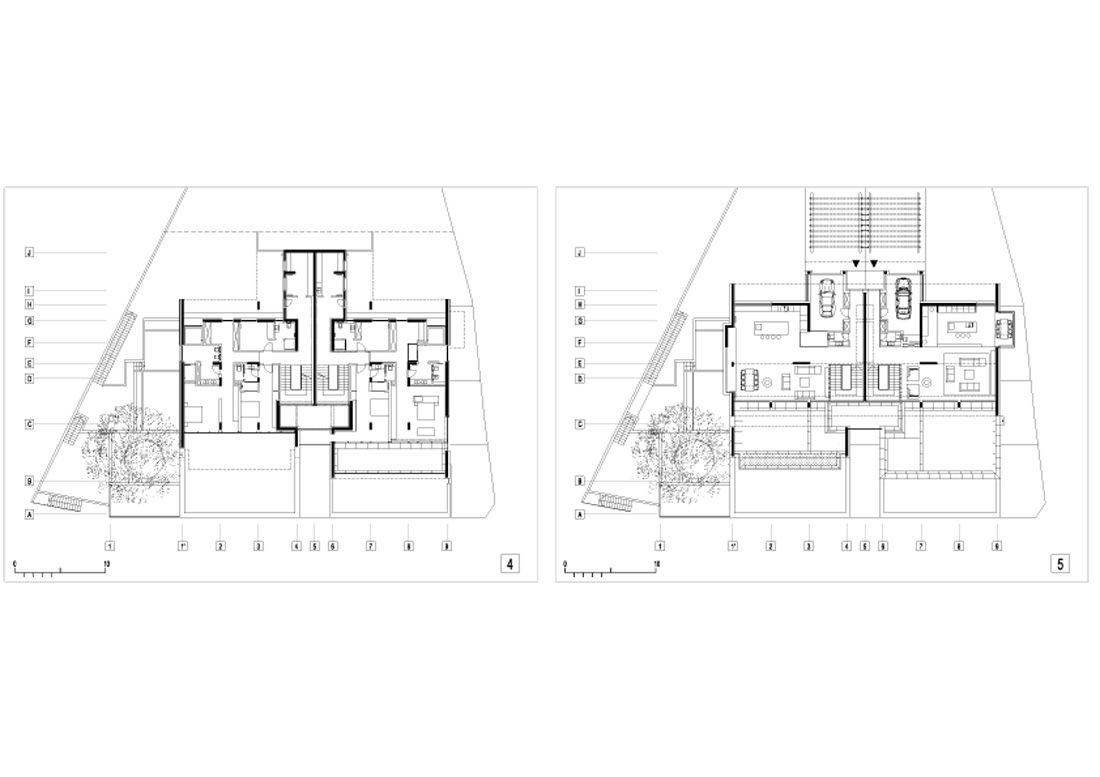 Credits
Autors
Ion Popusoi, Bogdan Preda
Client
Private
Year of completion
2017
Location
Brasov, Romania
Total area
2000 m2
Site area
1310 m2
Photos
Arthur Tintu
Project Partners
Servolen, Roche bobois, Agricin, Conrep, Agricin, Focus. seminee stefanescu, Esko image, Woodken, Real benjamin moore, Axa plus, Schuco, Ekon smart electric, Miele, Holver, Schnell constructii, Rheinzink, Prefa
Related posts
Powered by