THE NEW ELAN VOYAGER, THE WORLD'S FIRST HIGH-PERFORMANCE FOLDING SKI
In the new dynamic world, one thing remains clear – committed skiers want to spend their valuable spare time in the mountains. For the breed of urban ski enthusiast juggling a busy work schedule with travel, family and fitness – a quick ski trip is the ultimate experience of fun. In the face of rapidly changing travel regulations, anything that can make that goal easier to achieve is invaluable. Step forward, the new Elan Voyager: the world's first folding, all-mountain ski.
The Voyager is convenient to transport; be it by car, train or plane. It simply & quickly packs into its custom bag. Despite being so space-efficient, the Voyager will happily tackle anything a demanding skier can throw at it, all without compromising an ounce of performance.
For 75 years, Elan has been at the forefront of ski industry innovation, and the technology packed into the Voyager further elevates this legacy. The design team spent several years fine-tuning the Voyager at their headquarters in the Slovenian Alps to ensure it delivers the level of excellence Elan is renowned for. The result is a ski that allows you to bypass the wait at the oversize luggage belt or tedious queue in the rental shop. A ski that allows you to carve up groomers, float through powder, attack moguls – then slots into the back of your car with plenty of room to spare for other luggage.
The secret of the Voyager is Elan's revolutionary Connect Technology which uses a highly advanced four-axis mechanism that bonds and seals the ski together at the folding joint. This feature combined with a carbon-reinforced fusion plate serves as a load-bearing platform for support. The two components work together to provide torsional rigidity for superior ski performance, but also allow the ski to fold into a compact, easy to transport package, compliant with check-in baggage requirement.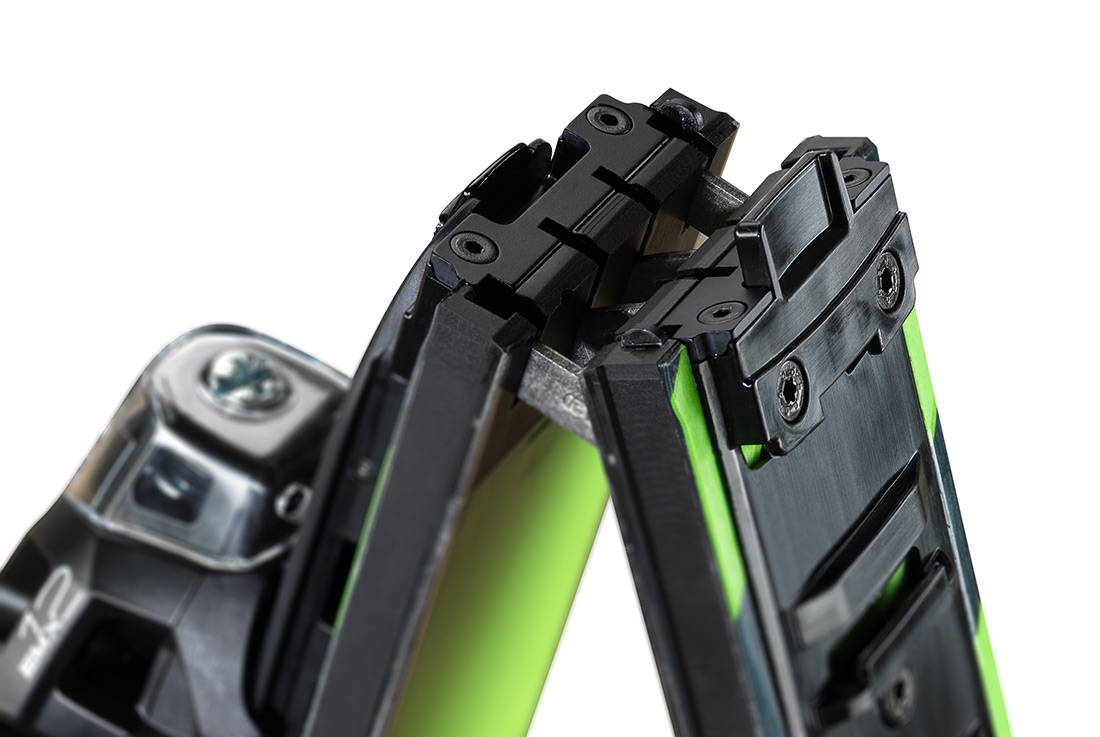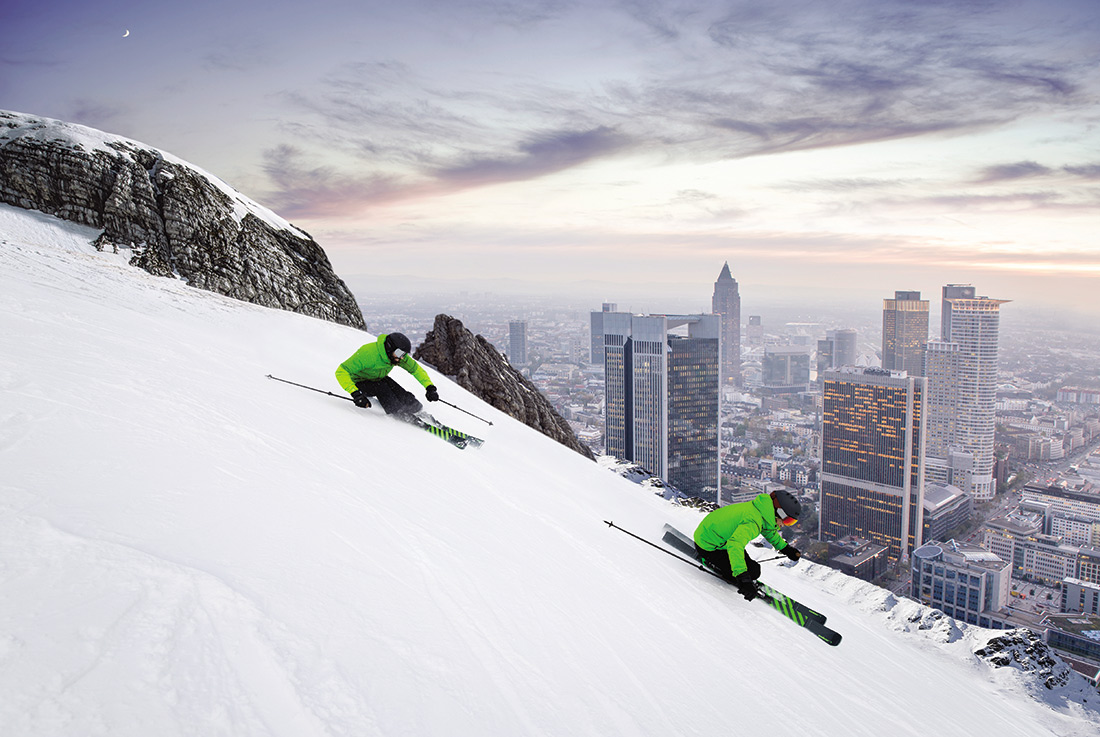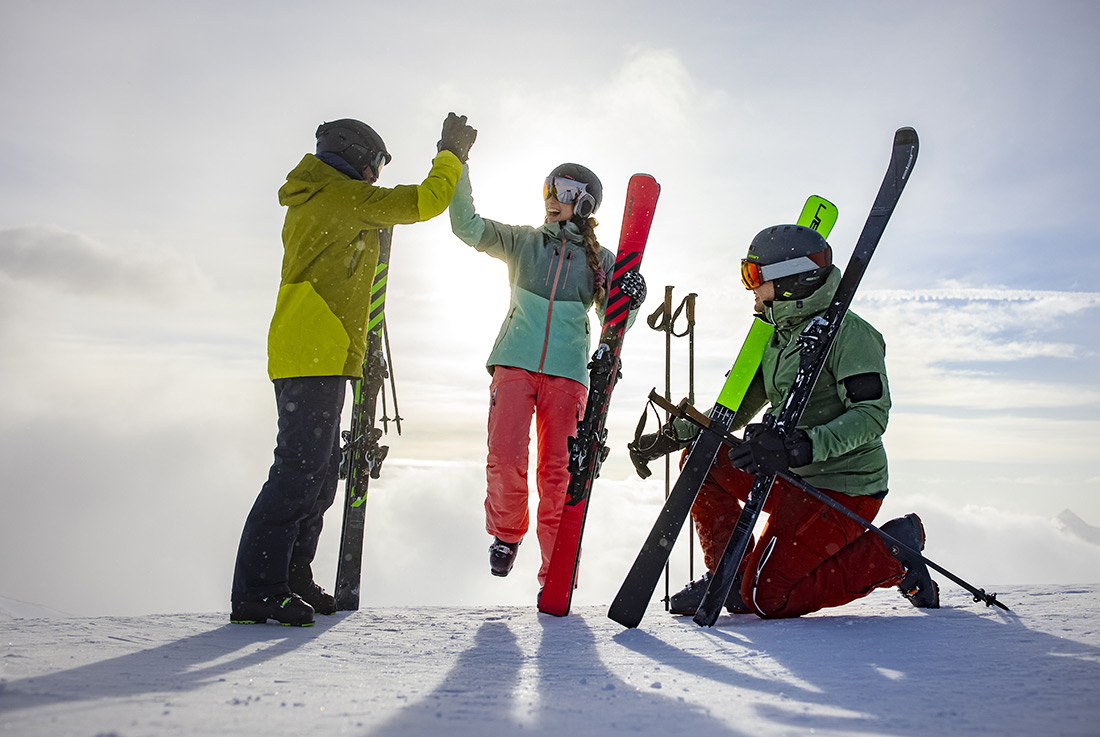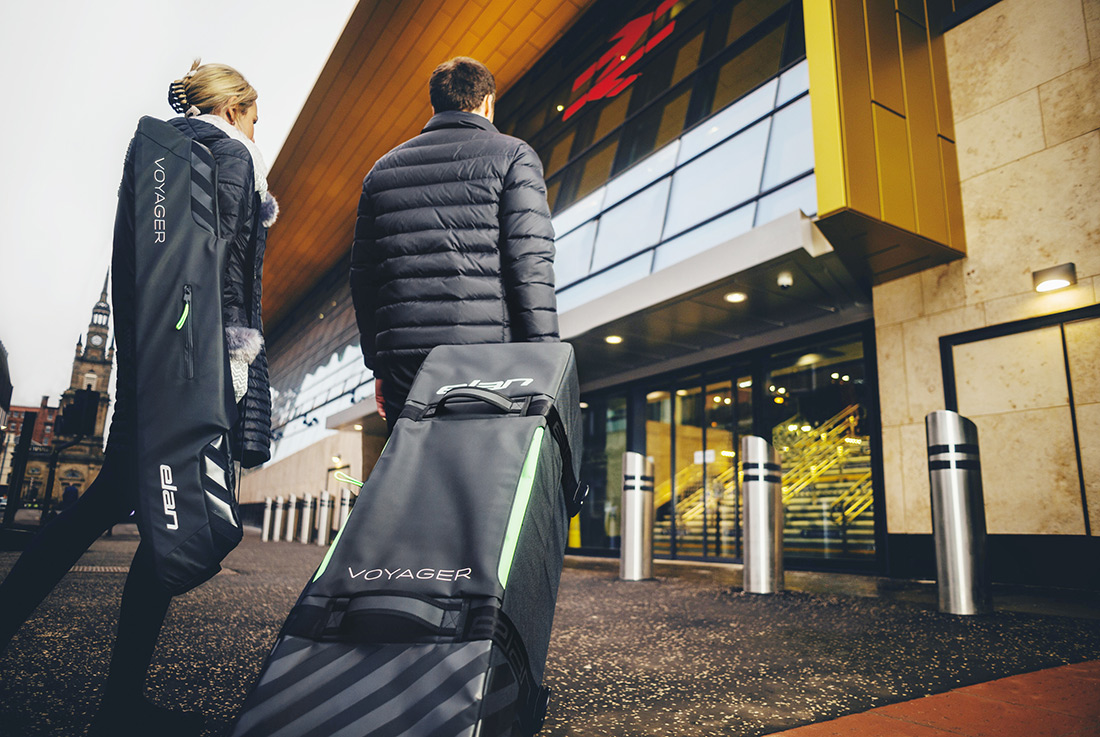 Credits
Design
Elan, graphic design; Gigodesign
Manufacturer
Elan
Year of production
2021
Related posts
Powered by