The project refers to 3 separate houses, being part of SPA-Resort in Belchin village, Bulgaria, with total area of 115 m2 each. Each house consists of two symmetrical studios (for 2+2 persons) dedicated to one main natural material but each studio being designed in a different way. Main task was to adapt Bulgarian traditional interior styles to contemporary necessities of 4* hotel studios. Materials and techniques are exclusively based on different as raw as possible eco-materials. Wood is used for constructions, hempcrete is for outer walls. All walls are covered in breathable eco paints. Quality oak furniture and floorings by Hamefa add their final touch. The interiors skilfully combine contemporary hotel design with Bulgarian traditional folklore elements, nomadic style, and authentic natural materials such as: hemp rope, bricks, branches, stumps, etc. whose materials gave their names to the houses: Limestone House, Hemp House, Brick House, Wood House, Clay House.
What makes this project one-of-a-kind?
Healthy, breathable and welcoming guest houses based on Bulgarian architectural traditions brought to the 21st century by offering contemporary hospitality standards.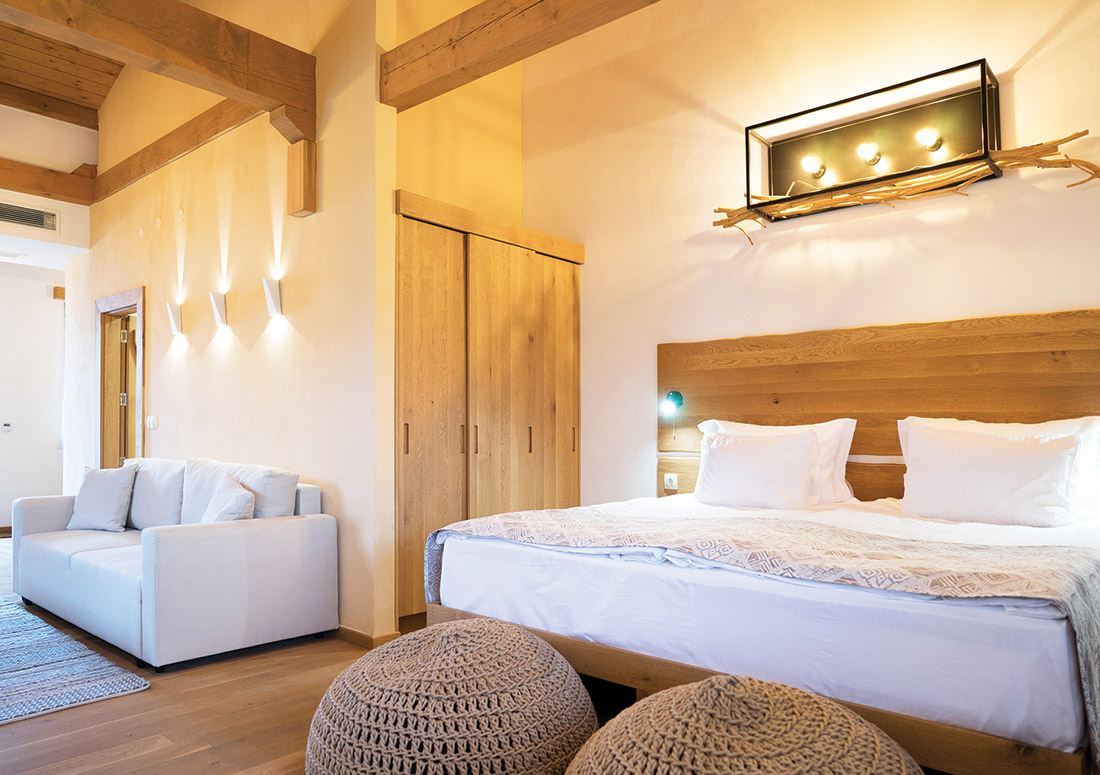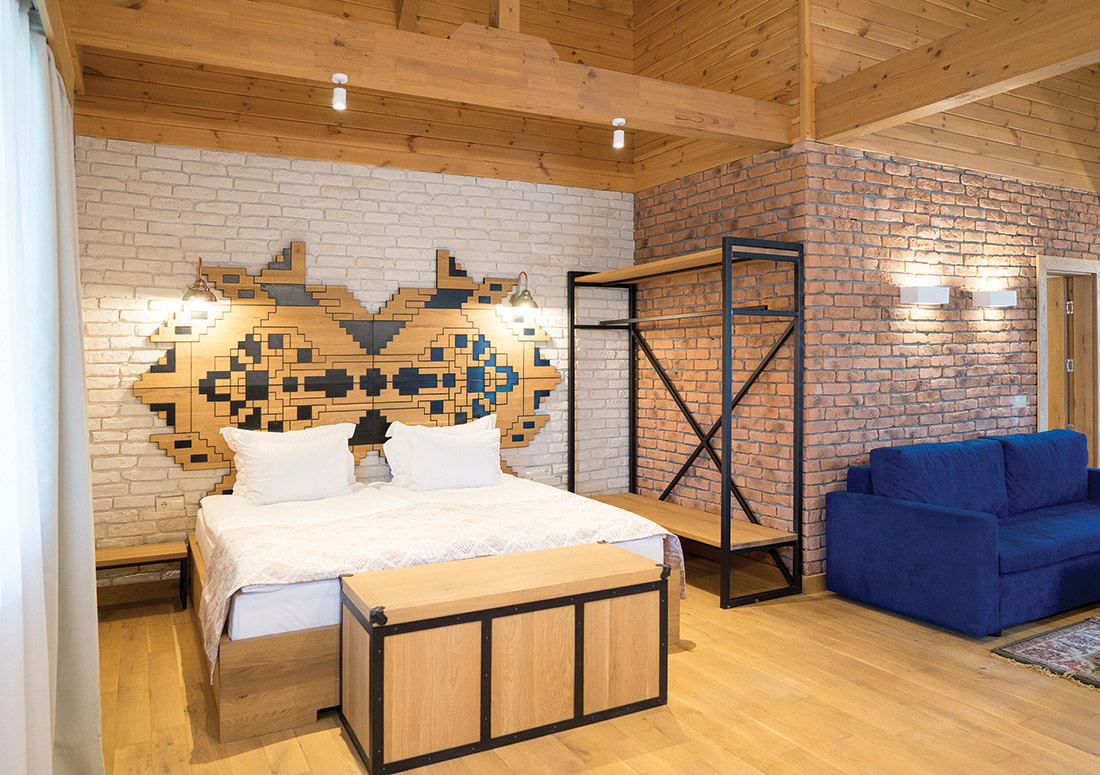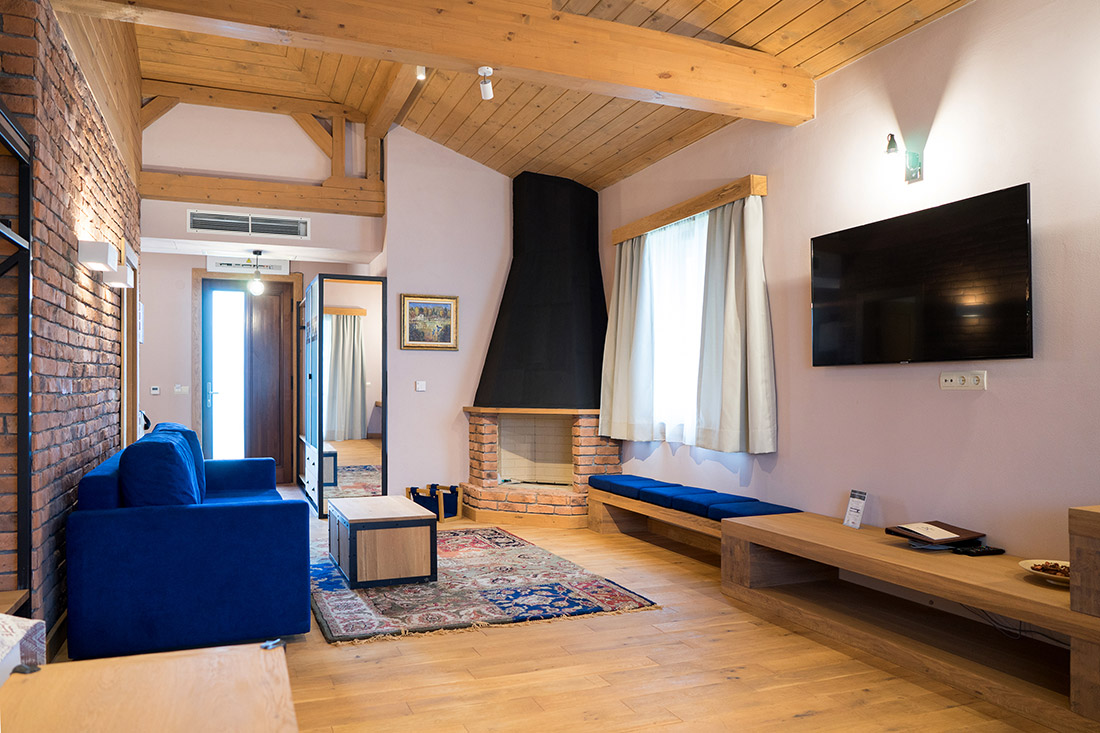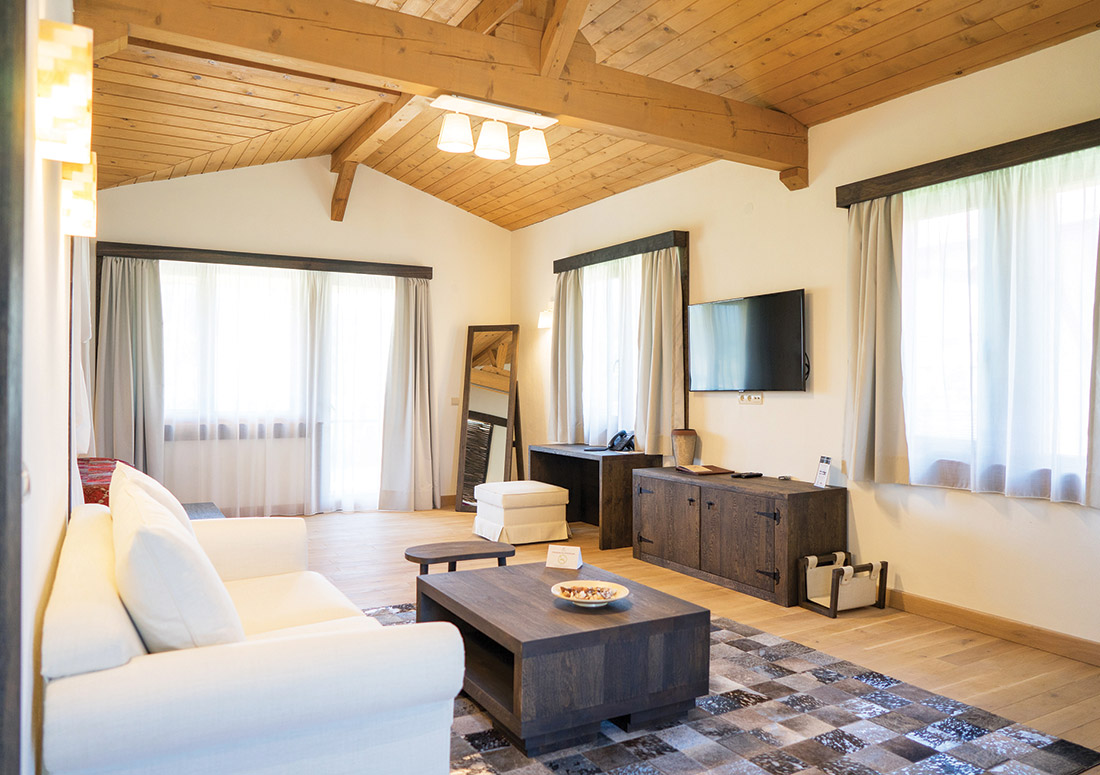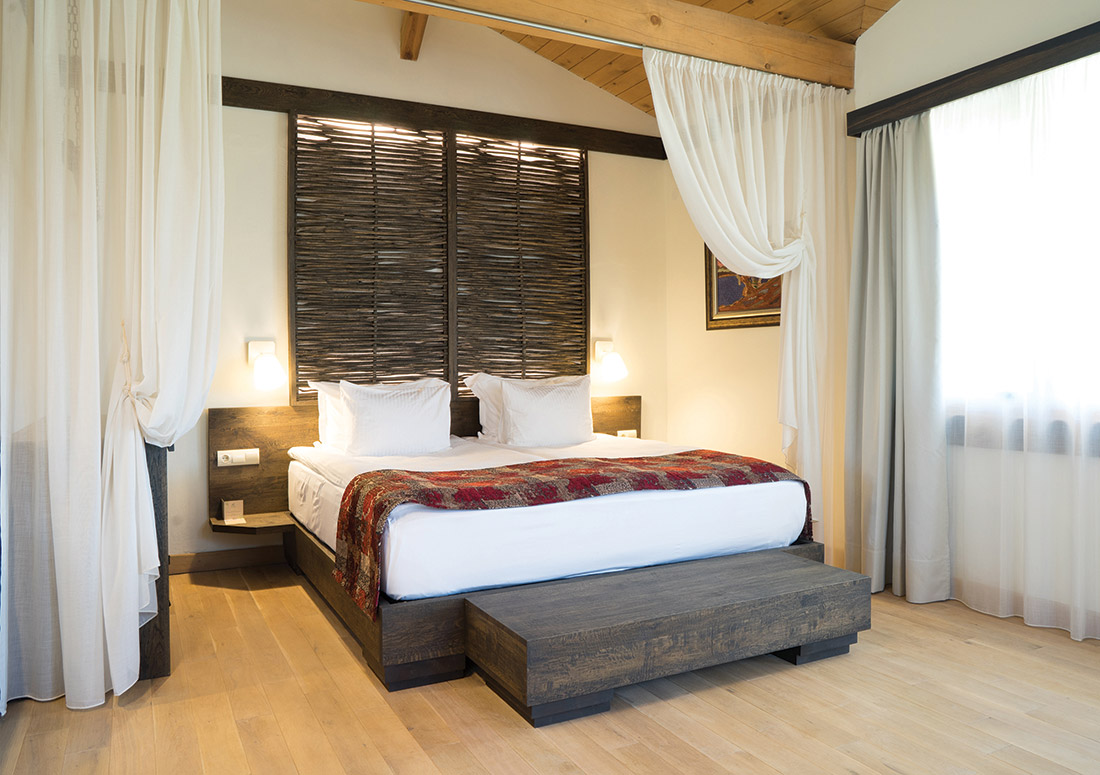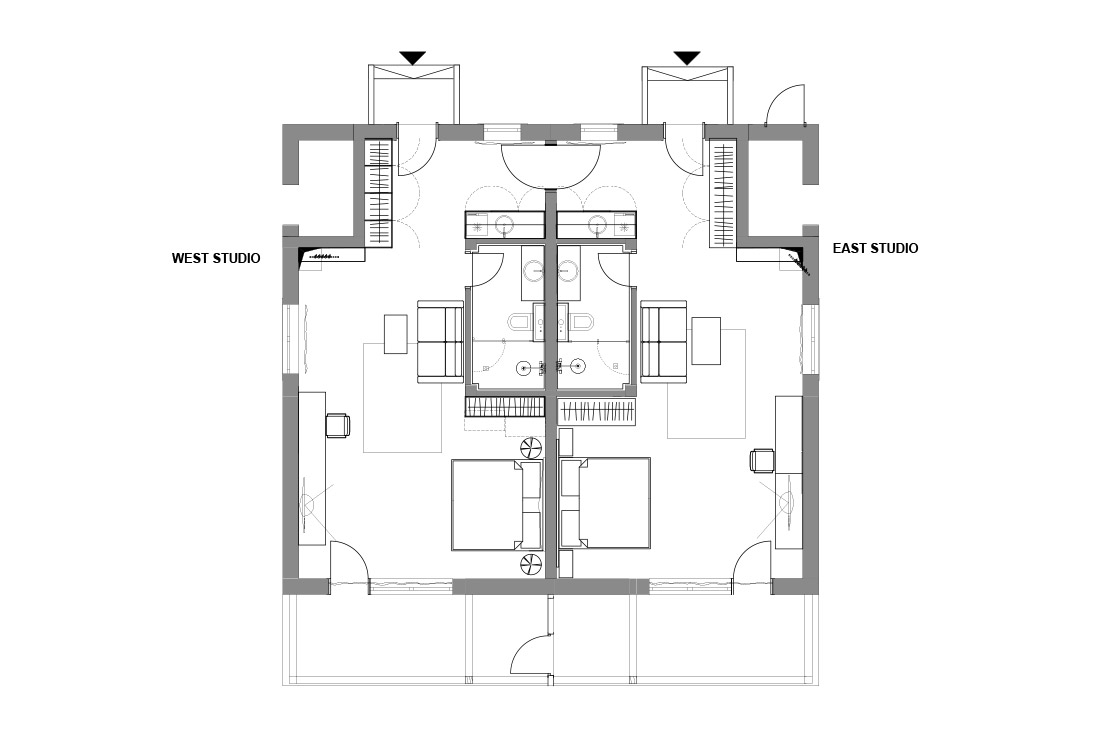 Credits
Authors
Nikoleta Vidinova
Client
Glavbolgarstroy AD
Location
Belchin, Bulgaria
Year of completion
2019
Total area
115 m2 each, x3 = 345 m2
Site area
14 100 m2
Photos
Yuri Staykov
Project Partners
Glavbolgarstroy AD, Hamefa, Ideal Standard, Kai Group, Polaris Lighting, Rockwall, Ideal Standard, Rollplast, Isohemp, Italy
Related Posts
Powered by