KITE is an impressive and memorable building with its creative vision, shaping a sense of modern development of the city. The choice of the dynamic and wayward design of the building is determined by the environment – a rapidly developing area, with a future as an administrative, commercial and communication centre. Behind the facade, it creates comfort and style for its occupants. Aesthetic and functional solutions in the exterior and interior are enhanced by the quality materials used and the measures applied to achieve high energy efficiency of the building. During the realization of the project, the following measures for achieving high energy efficiency were applied:
– double skin type façade: double-glazed inner layer and triangular single-glazed outer layer with diagonal stripes of dark blue and clear glass – the tonality difference creates temperature difference, which helps natural ventilation and reduces noise pollution;
– roof eaves in the southern direction – used to reduce the heating of the façade from the south and west;
– sun protection elements – integrated on each floor from the south direction;
– ventilated facade.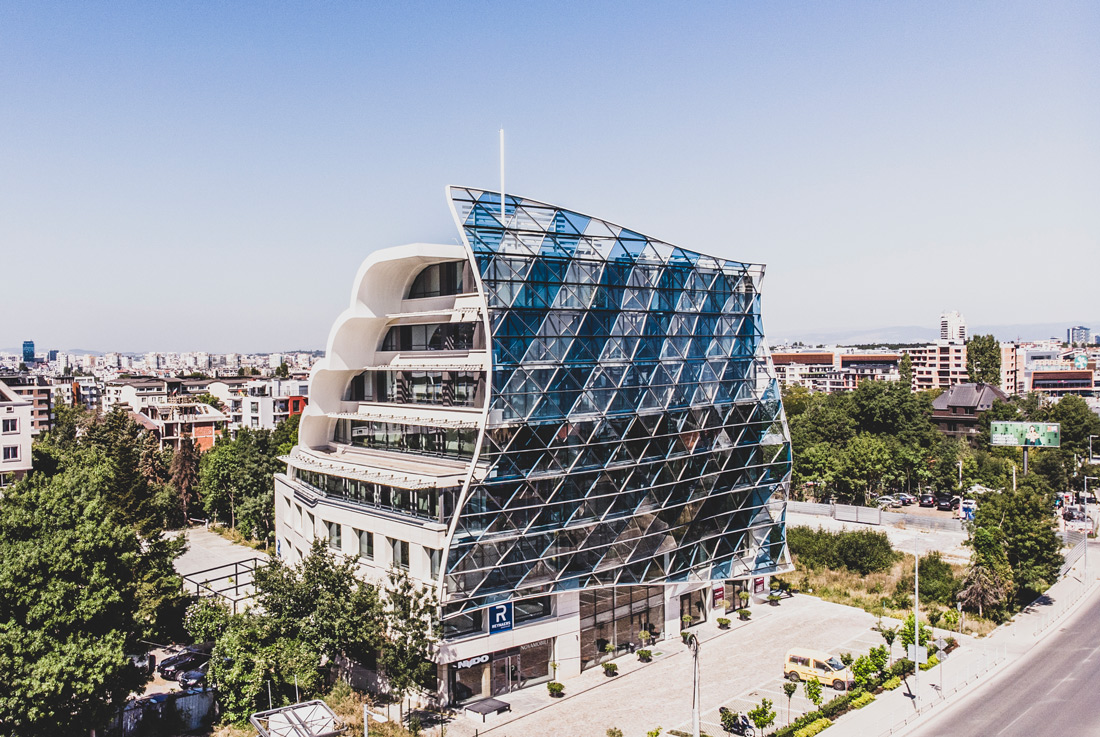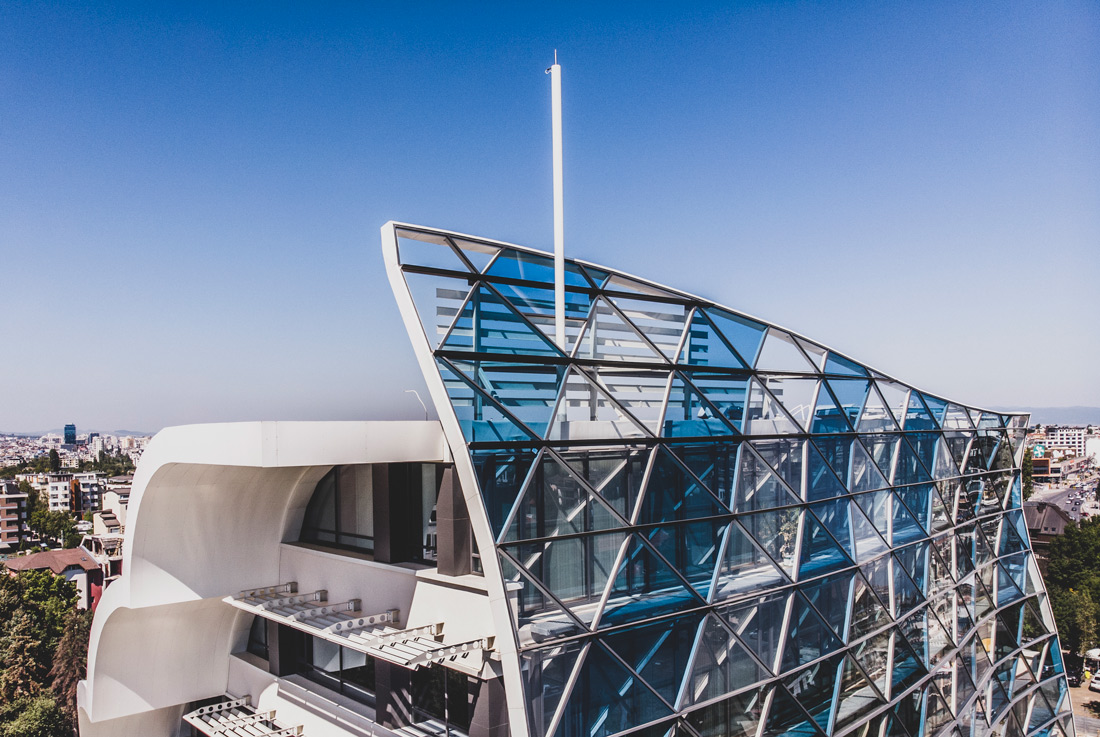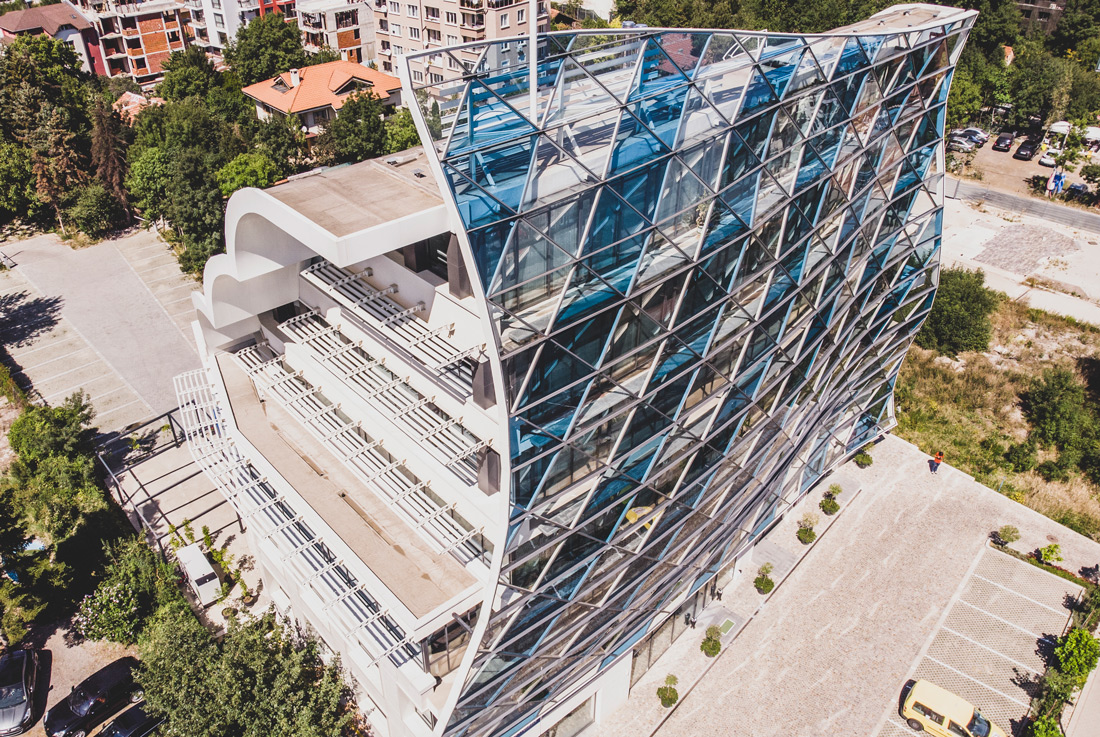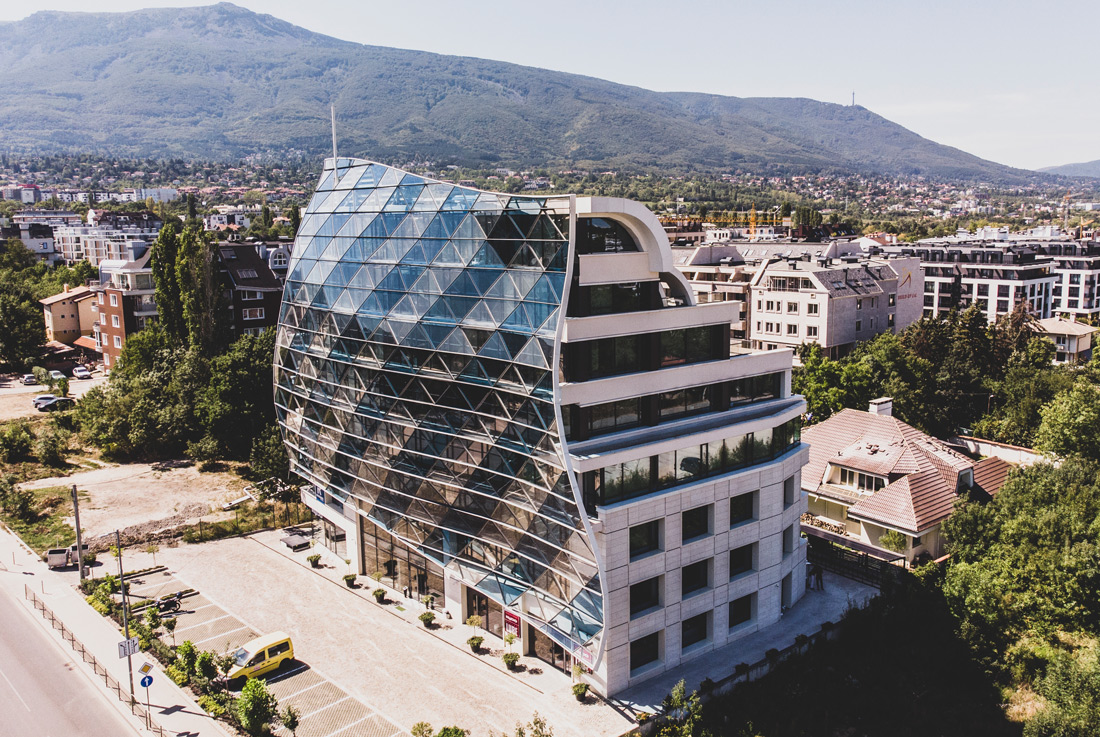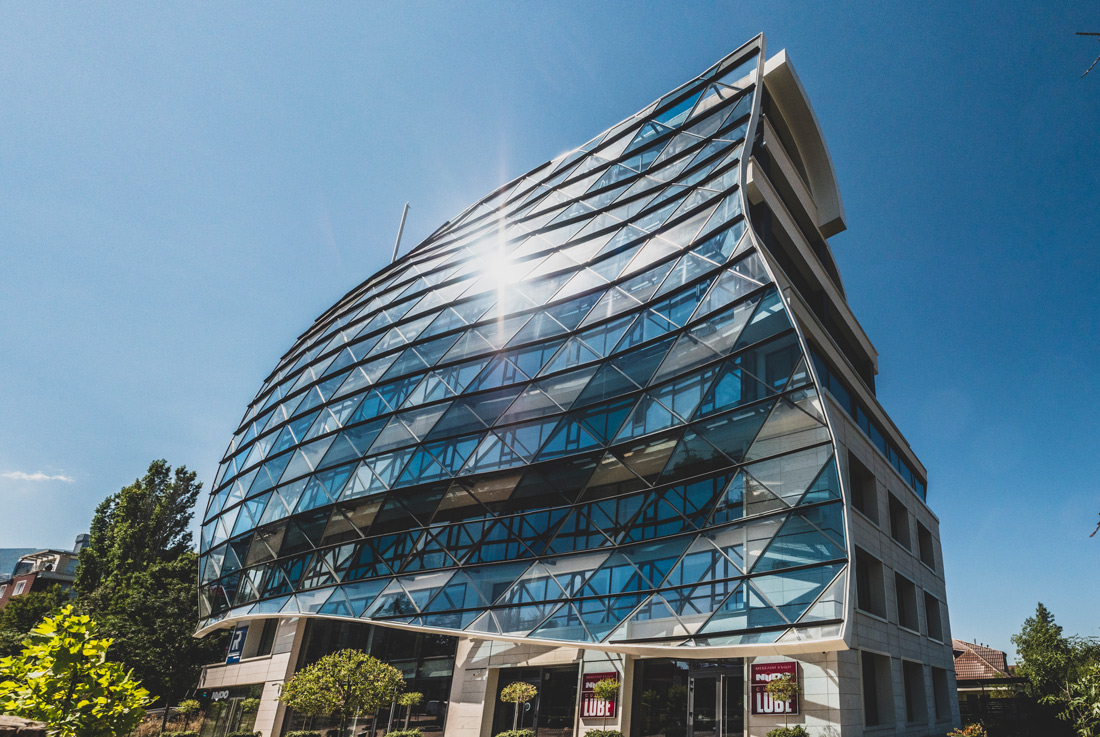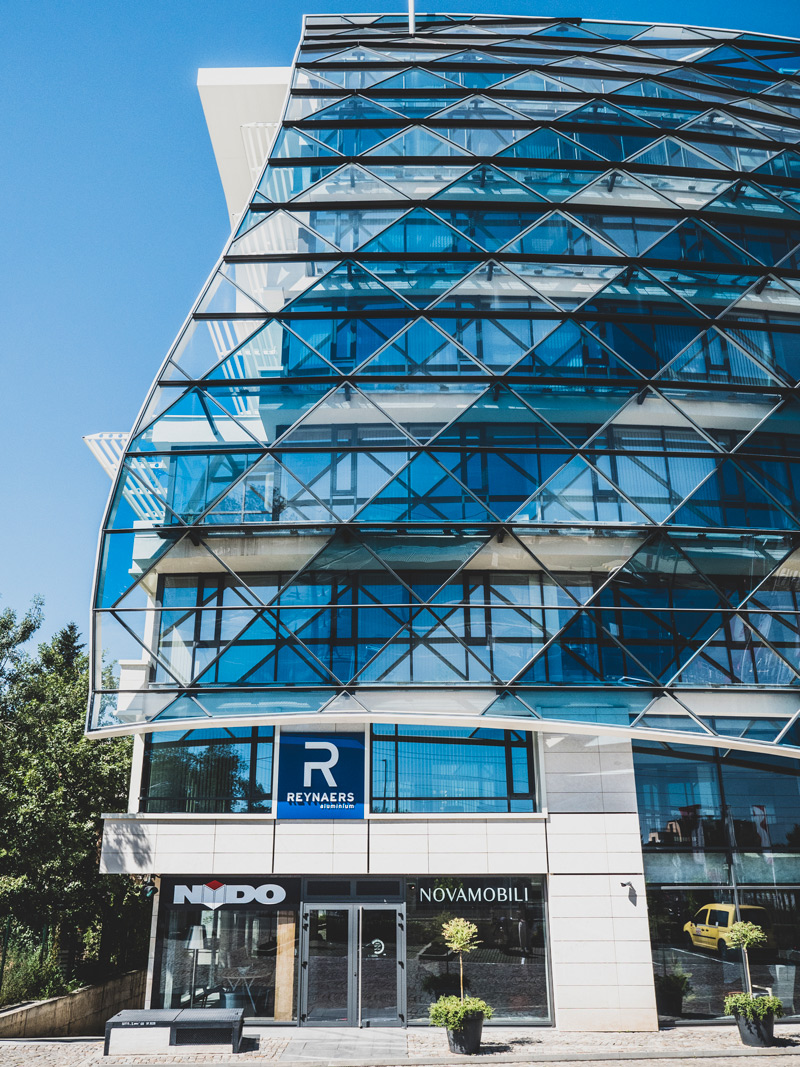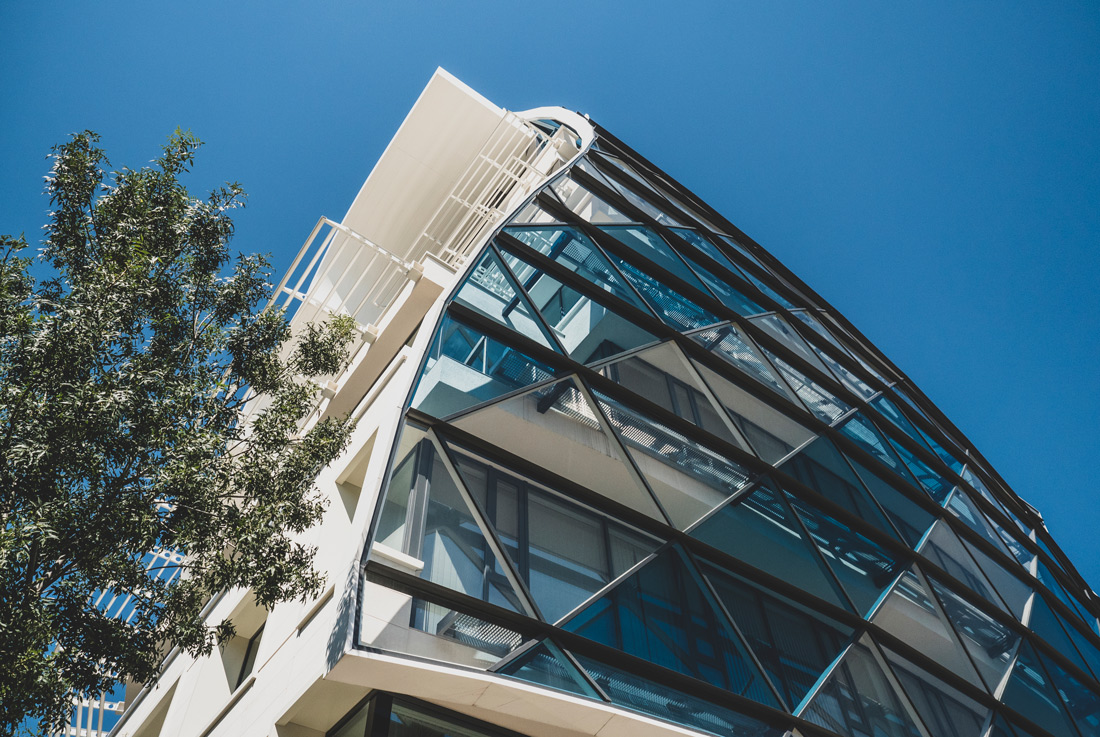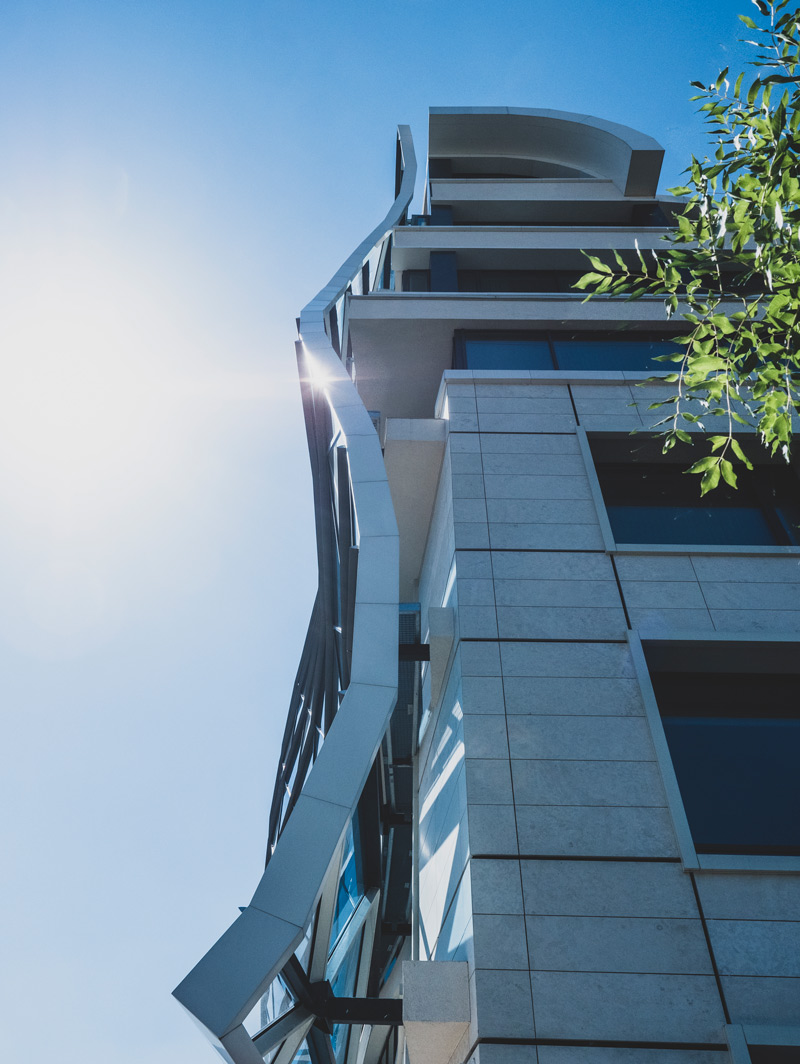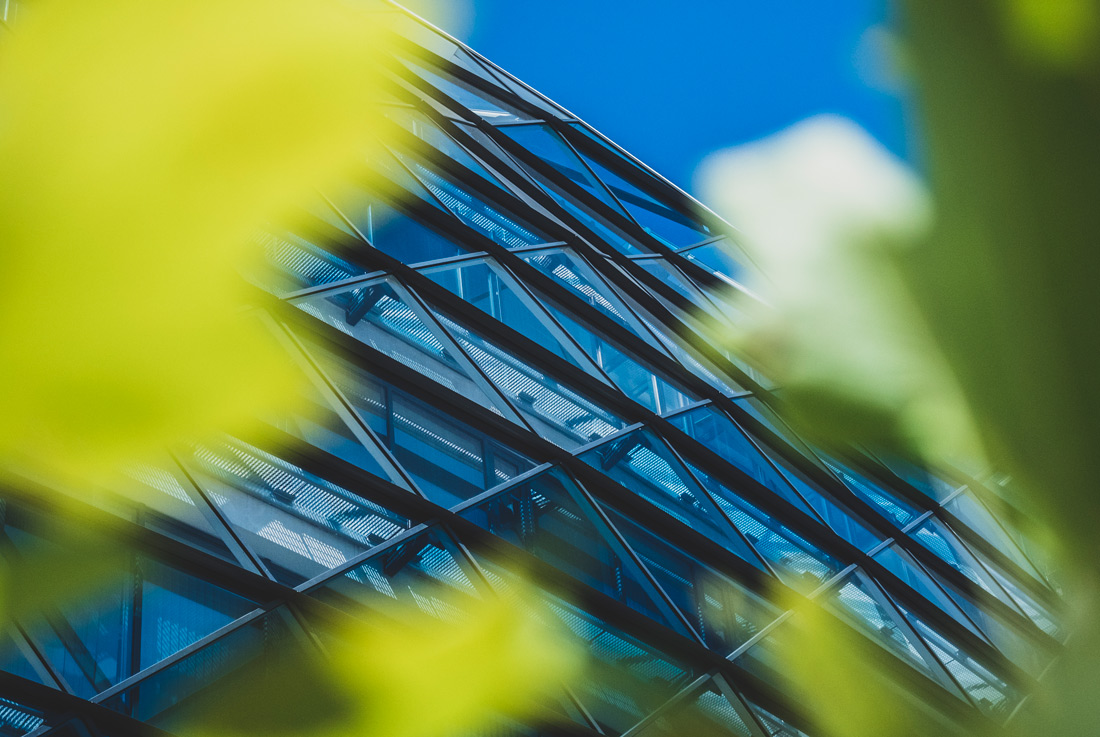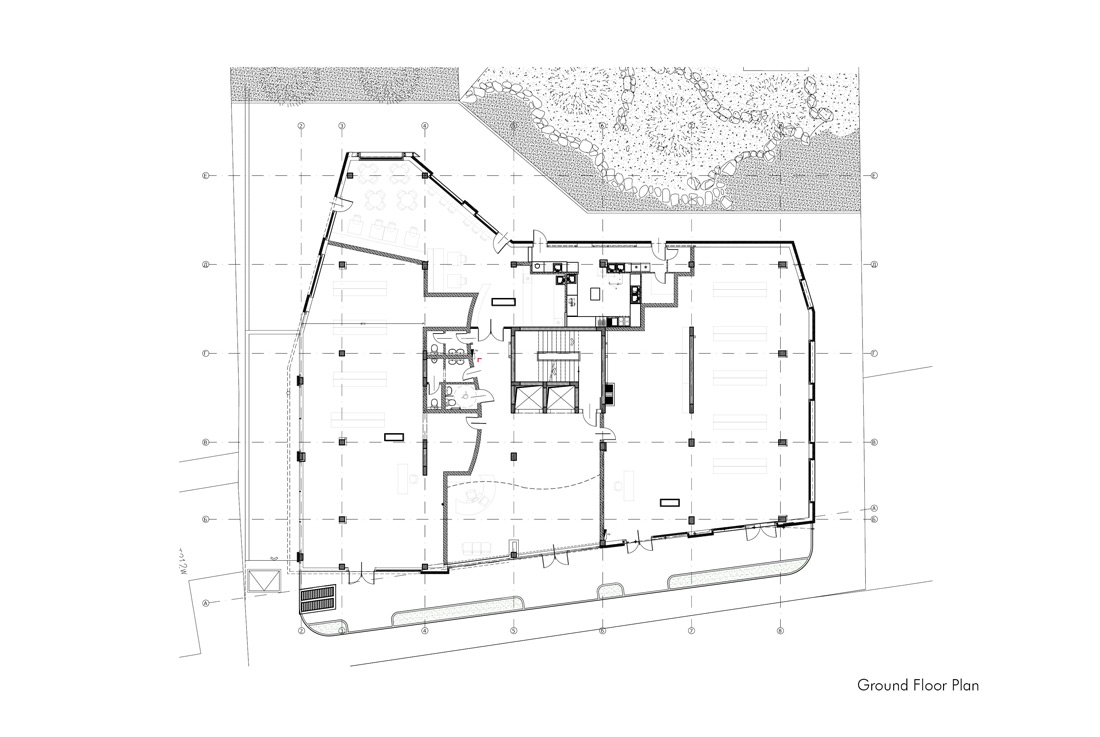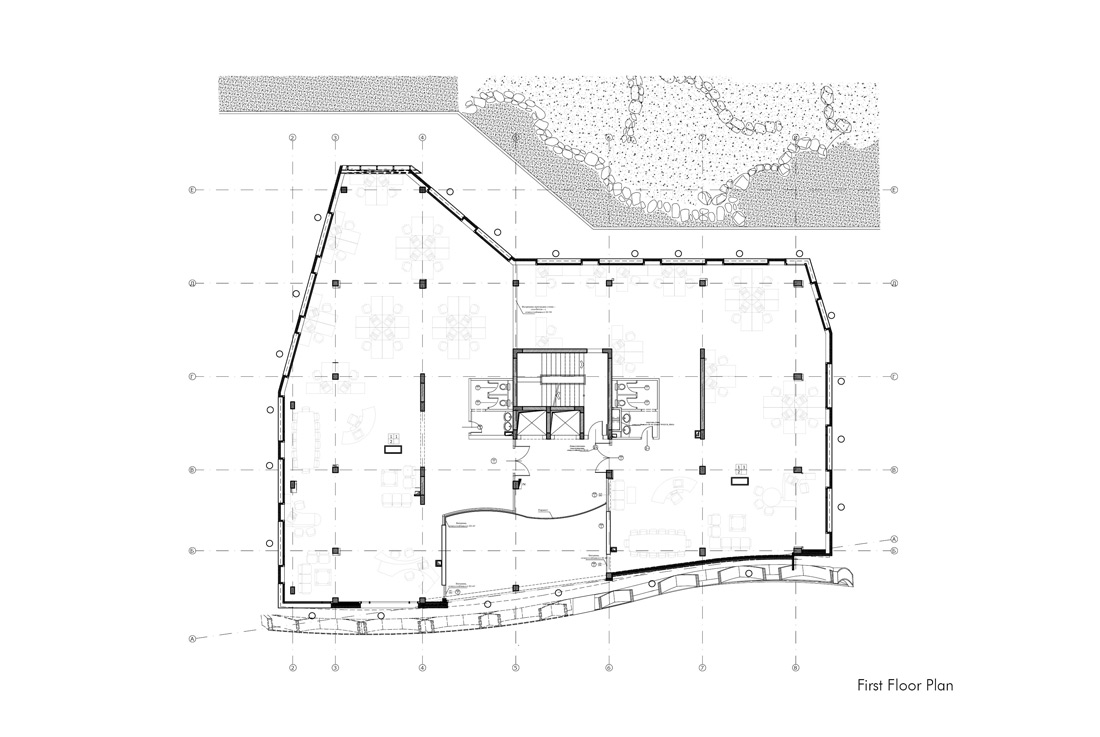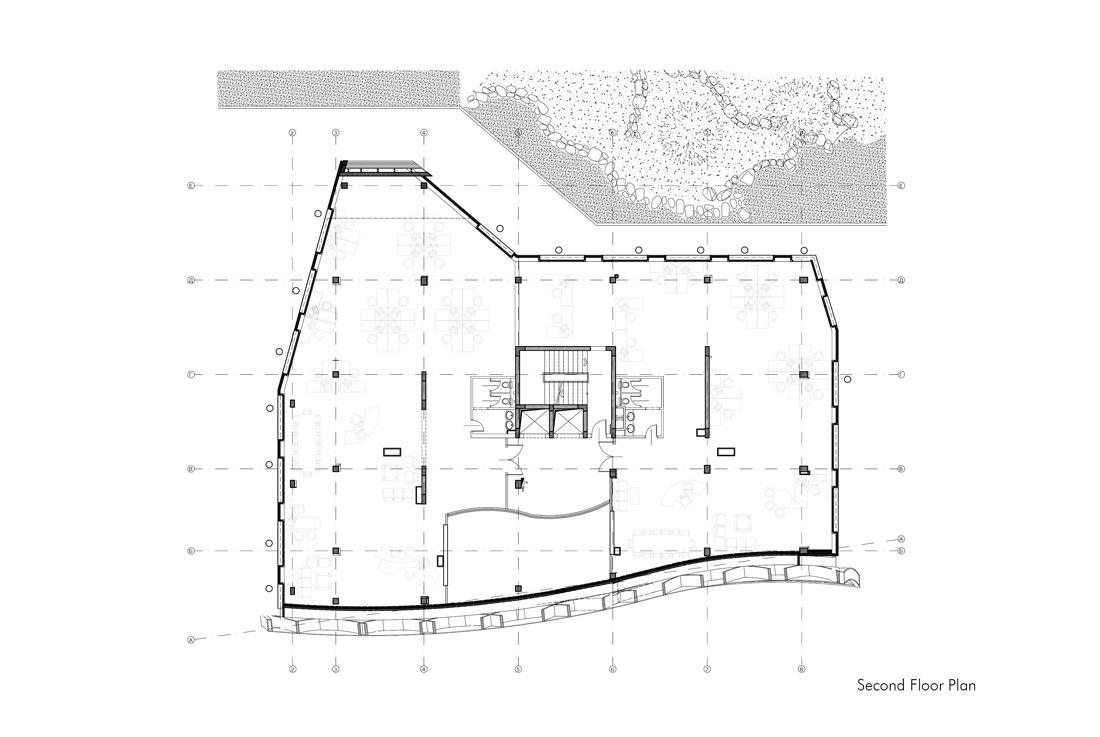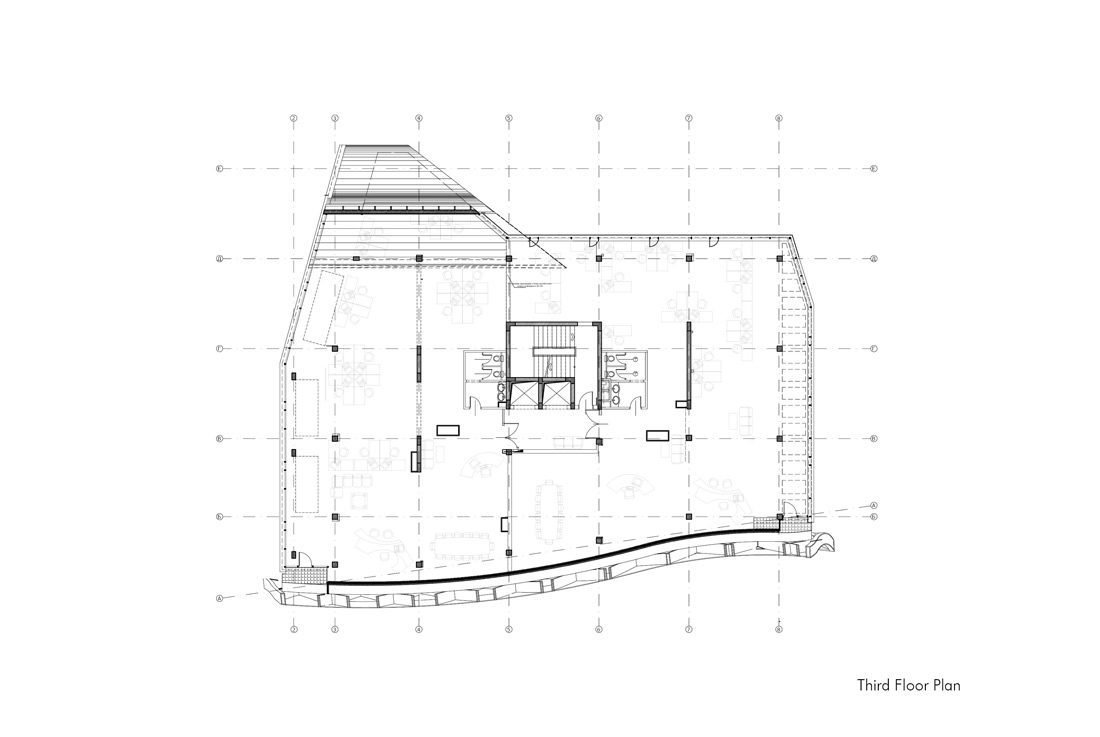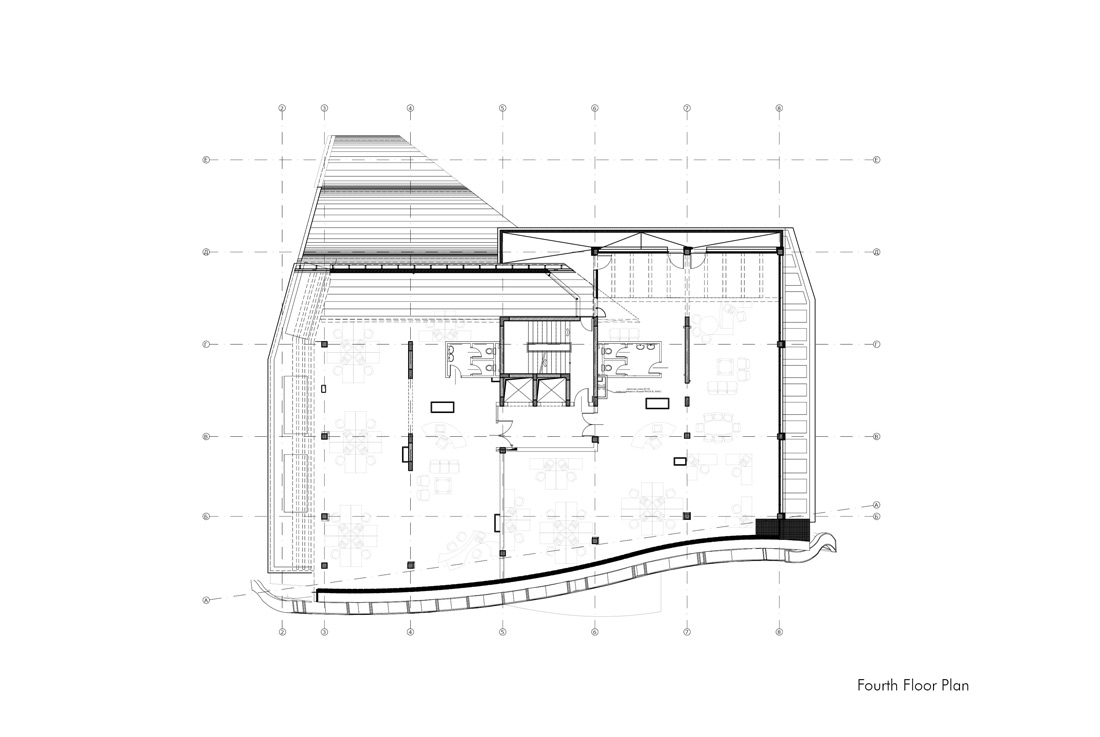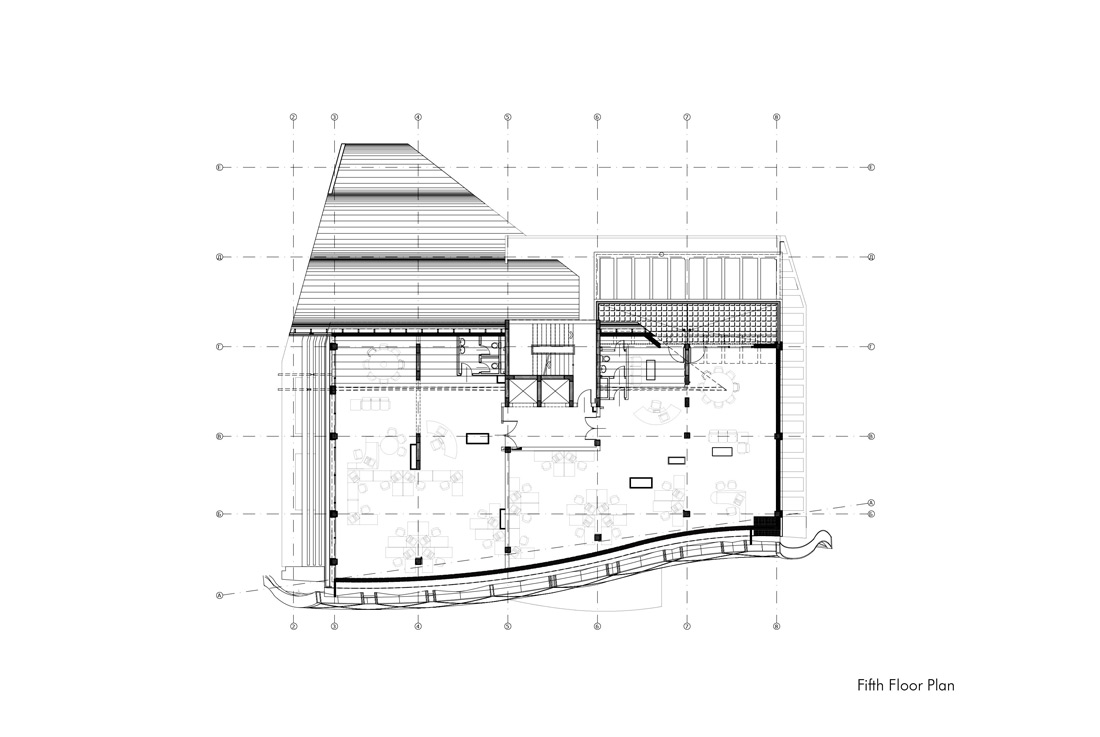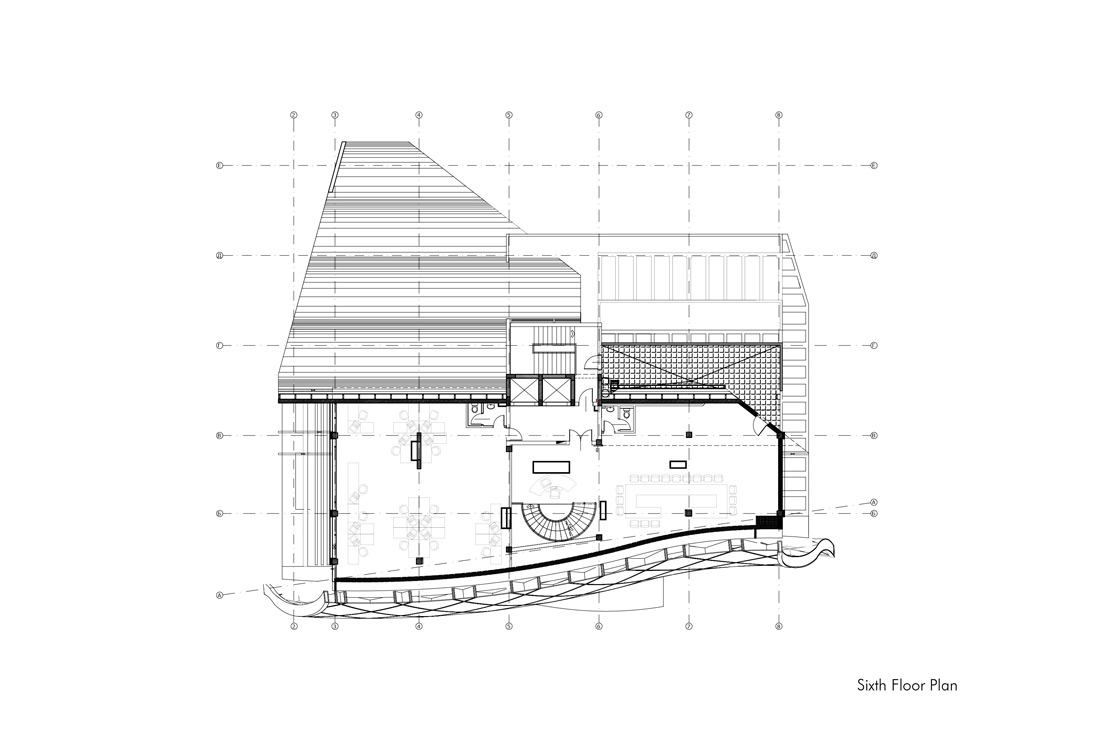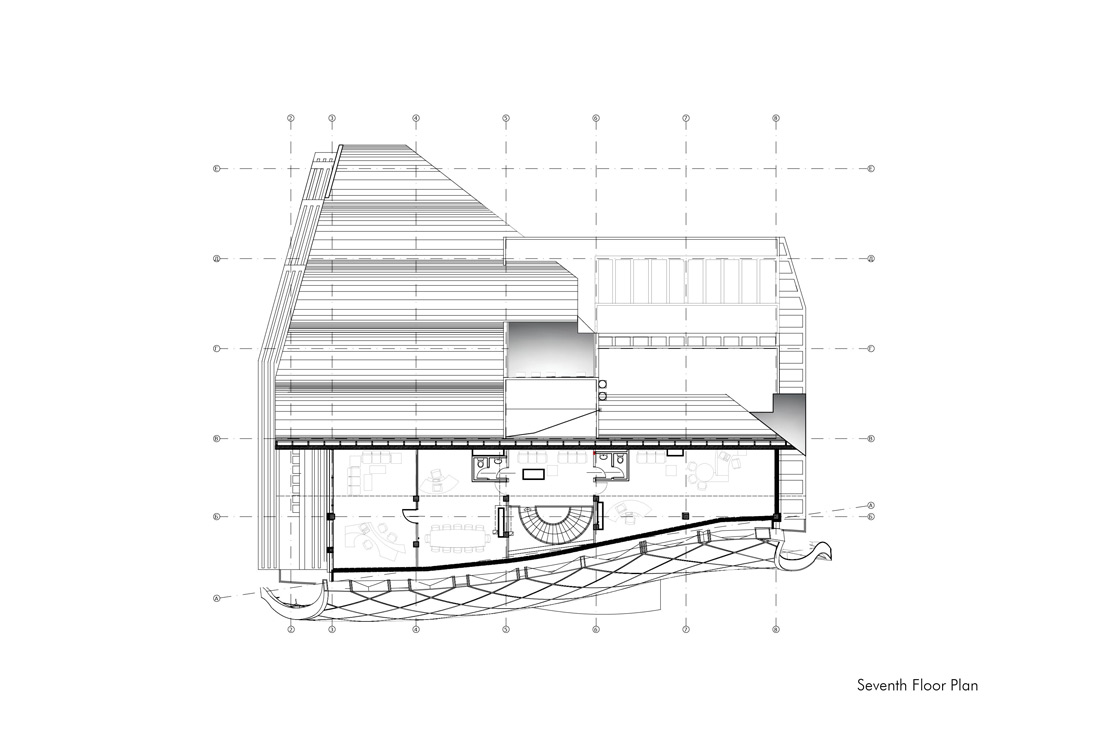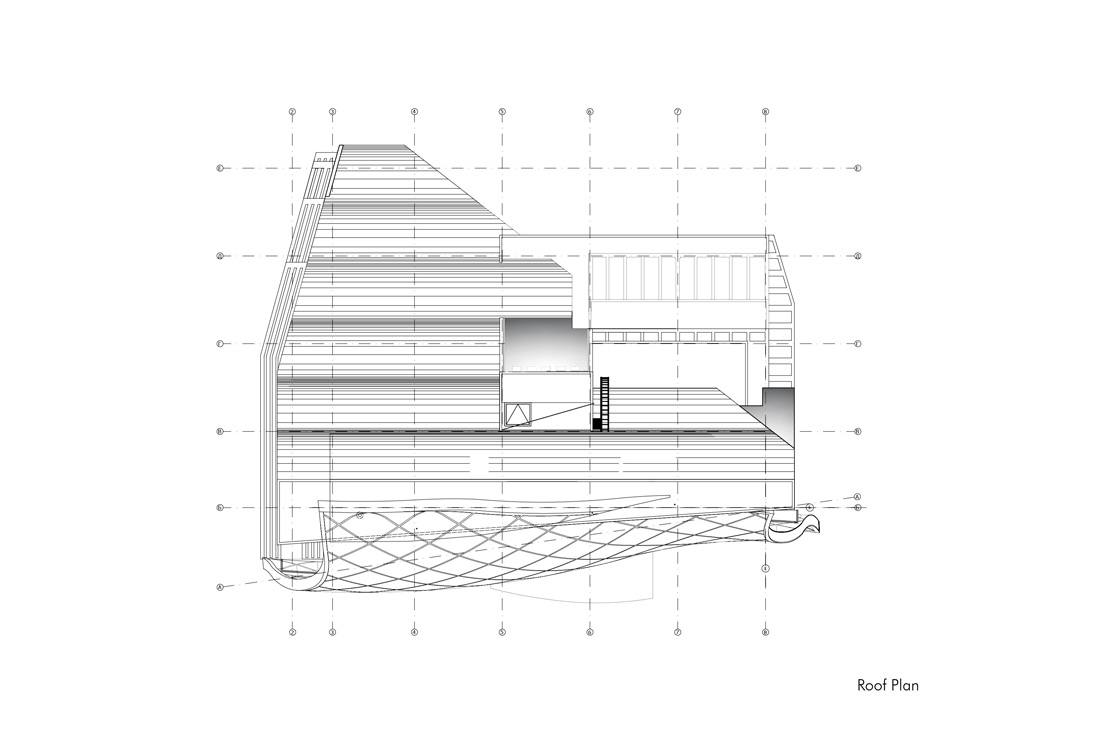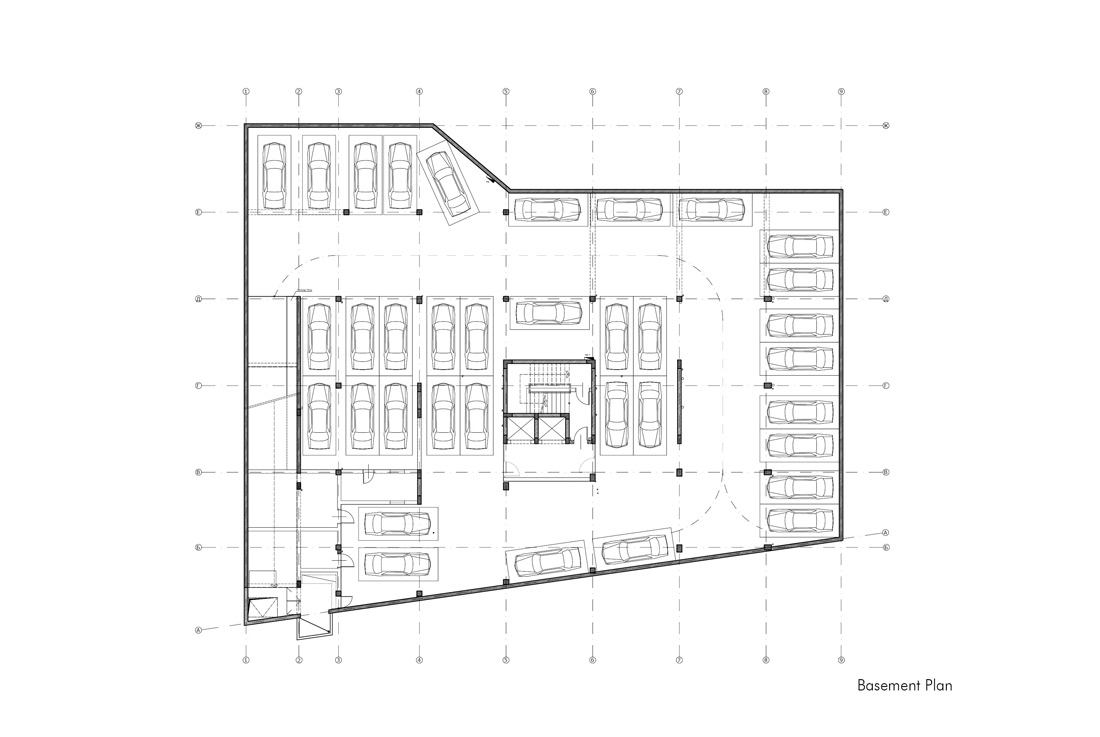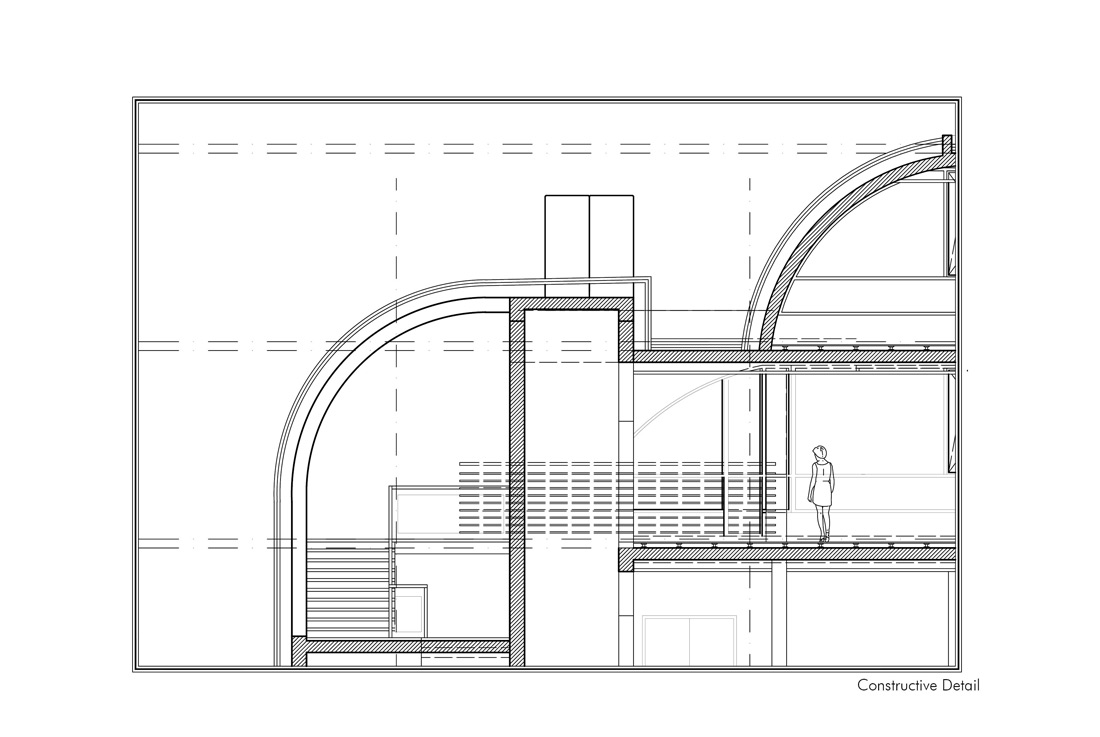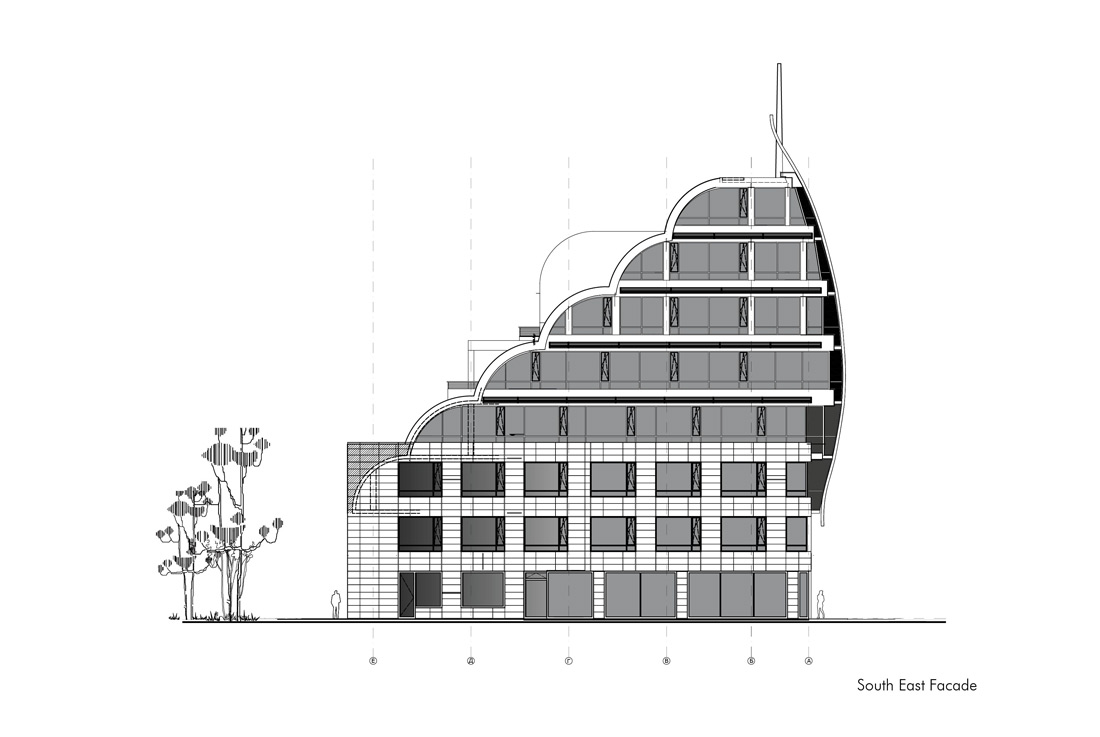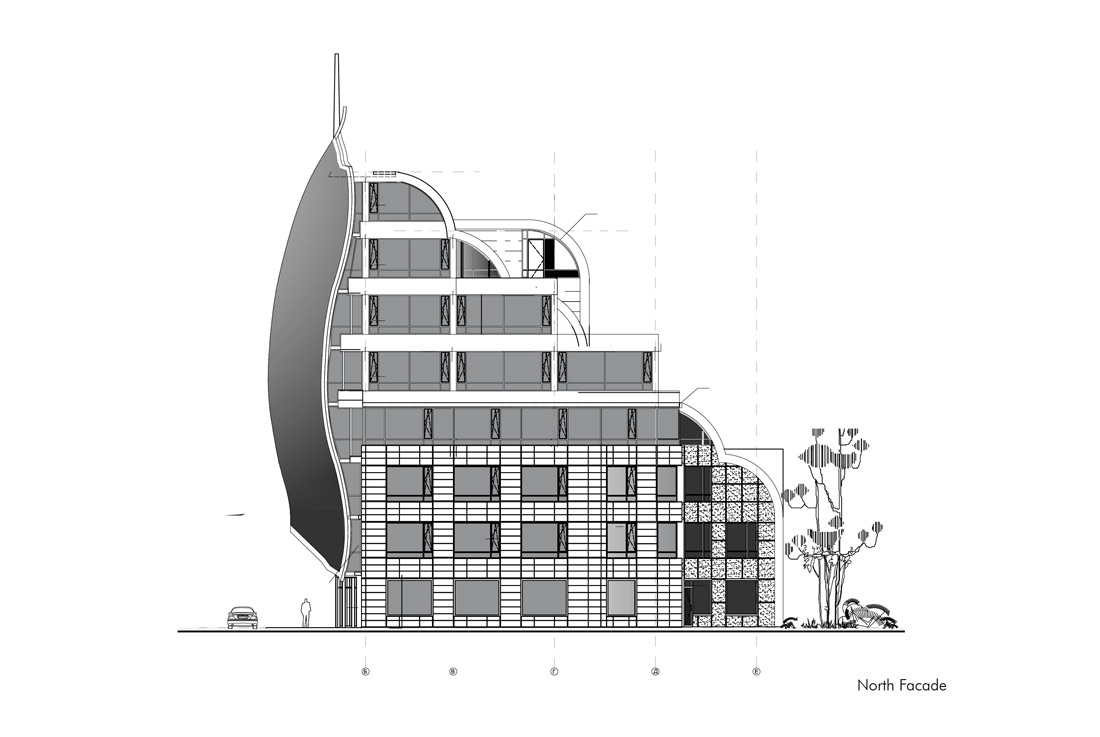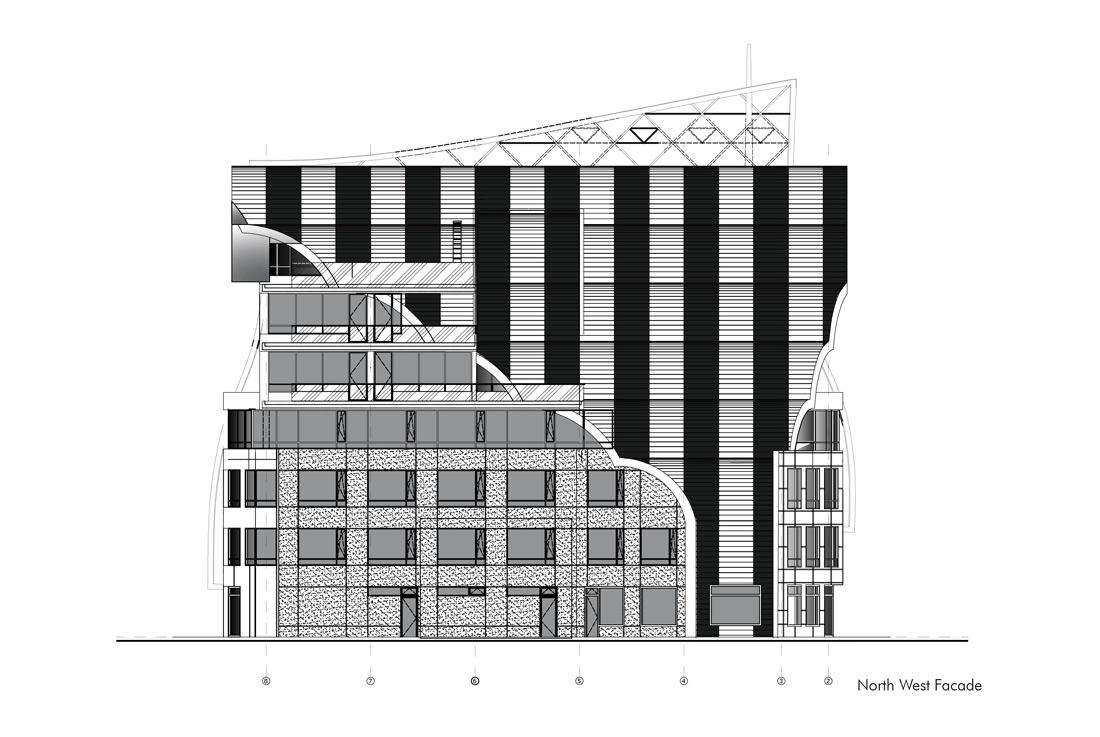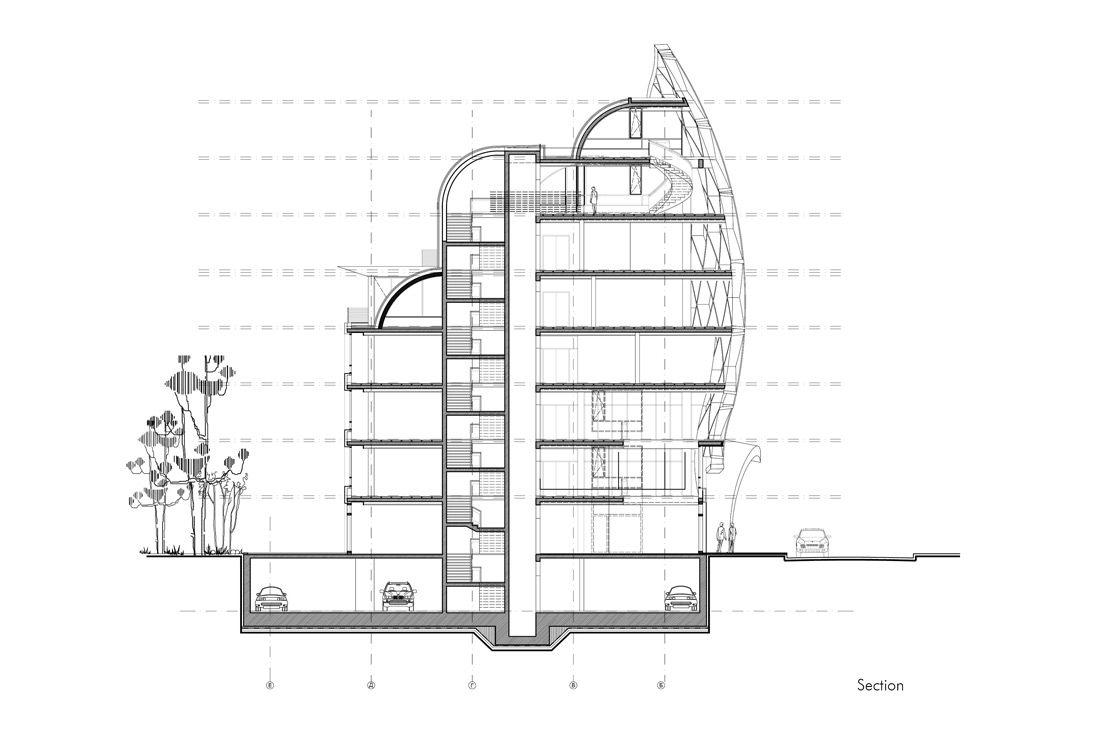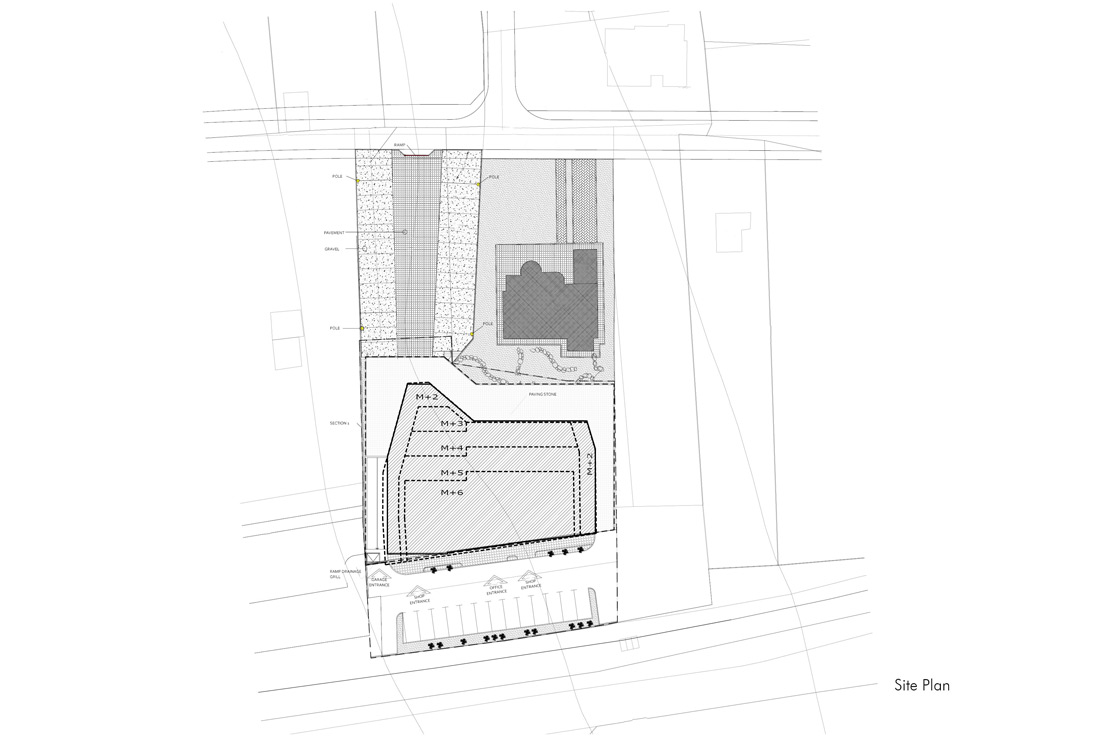 Credits
Architecture
Amfion LTD
Client
T.I.M. – X. Ltd
Year of completion
2019
Location
Sofia, Bulgaria
Total area
5.532,6 m2
Photos
Outframe Media; Nikola Bagarov
Project Partners
Related posts
Powered by