Alpha Wellness Sensations has transformed the historic resort of Zelena Zaba, designed by the Czech architect Bohuslav Fuchs in 1935, into a contemporary wellness gem. Together we developed a complex of luxury wellness facilities for VIP guests, including seven Eclipses, a stainless steel swimming pool, a children's pool, a VIP zone, and a restaurant. The seven Eclipses are nestled in picturesque woodland, together with the other facilities. These iconic, cylindrical structures contain a traditional Finnish Sauna with natural stone finishing and automatic timer ; Bio-Sauna with Himalayan salt finishing and stereo sound system; Steam Room with Kneipp Faucets ; full-Spectrum Infrared Sauna with LED feature ; two Locker Rooms with Experience Showers ; Relaxation Room with ceiling-mounted infrared heaters.
Business model of the project
The addition of the Eclipse Village guarantees a reliable use of the wellness area, regardless of weather conditions. That means that functioning was re-evaluated from summer operation to year-round operation. In the cylinder-shaped Eclipse, thanks to the round walls, the heat is better distributed and retained, yielding ecological and economic benefits. Moreover, because it is an outdoor product, it does not require major investments in interior renovation. We are very happy that in cooperation with the investor, the original spirit of the Zelená Žaba Swimming Pool can stand out, a spirit that is missing in some of the newly created swimming pools and areas (aqua park). We are also honoured to be able to participate in the creation of the history of such important work for Slovak or world architecture.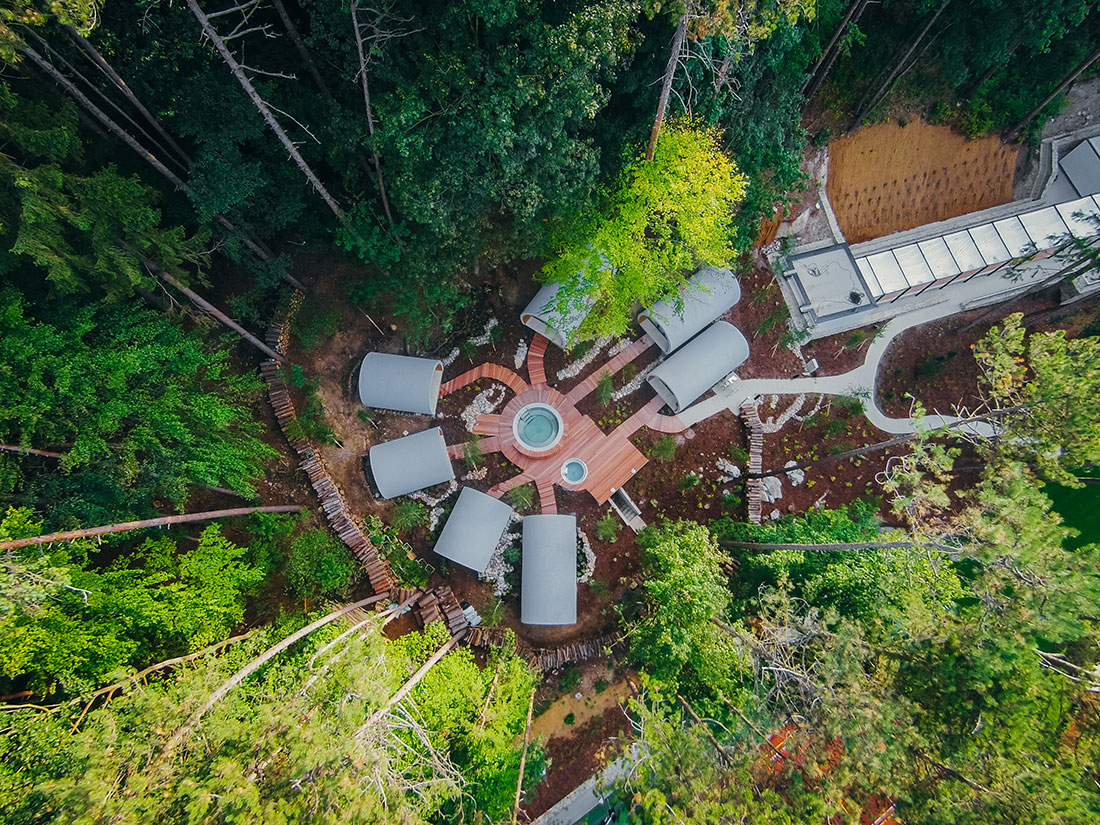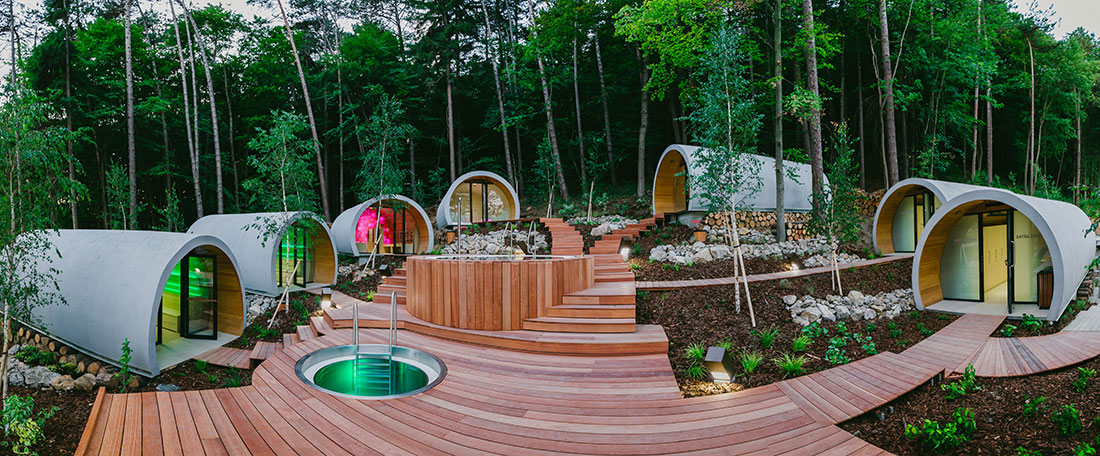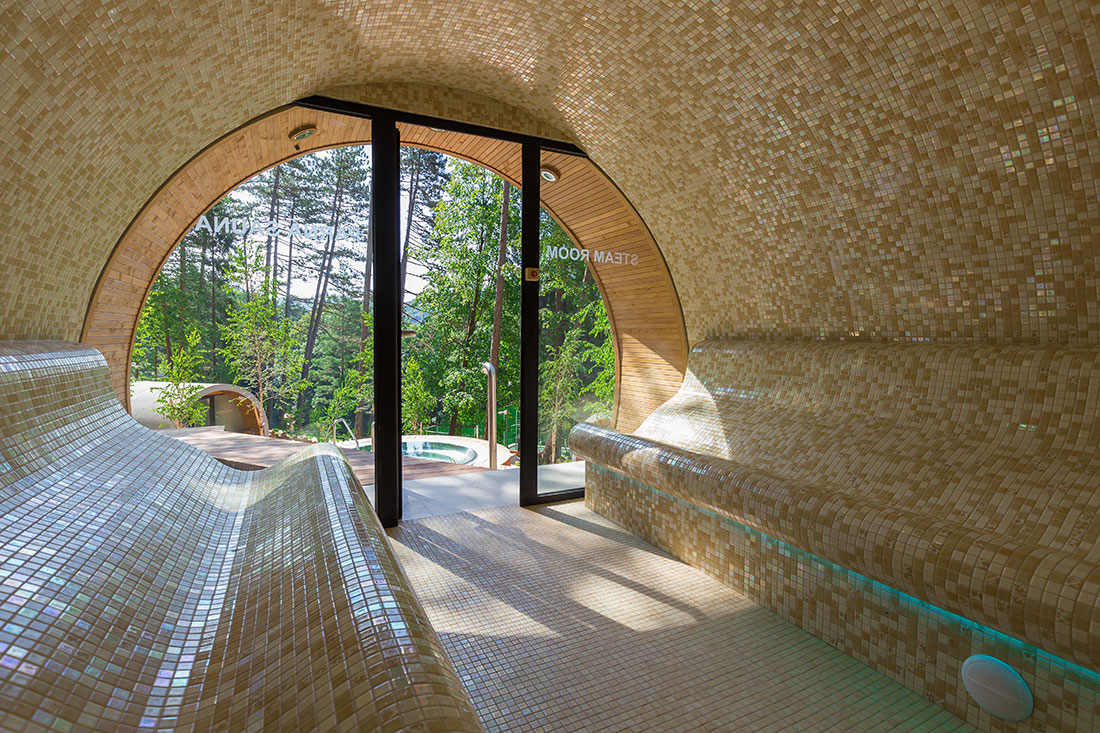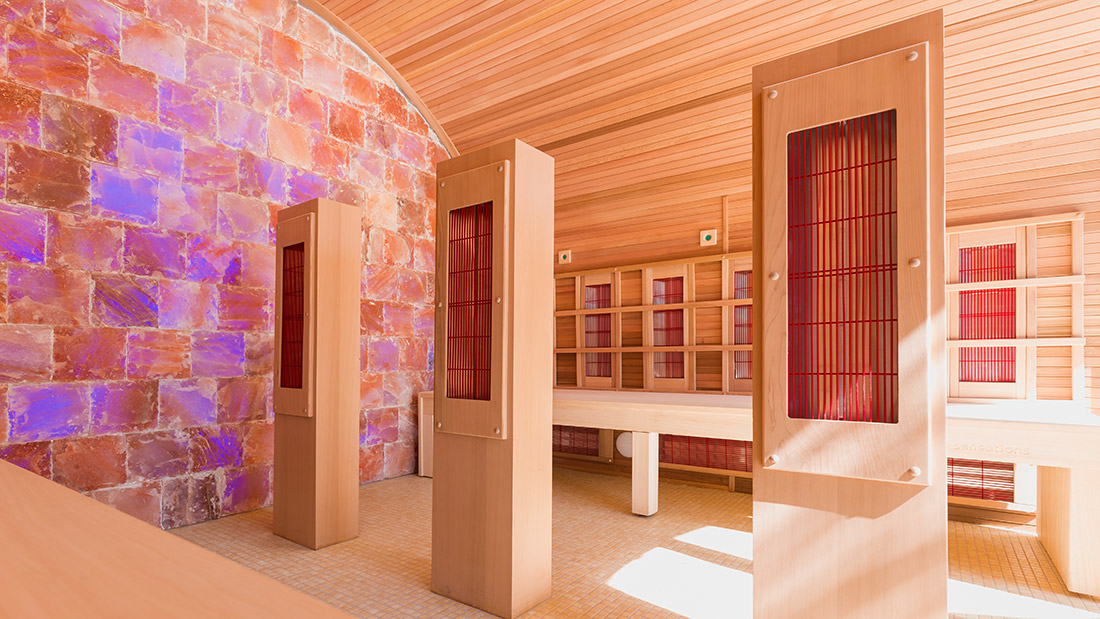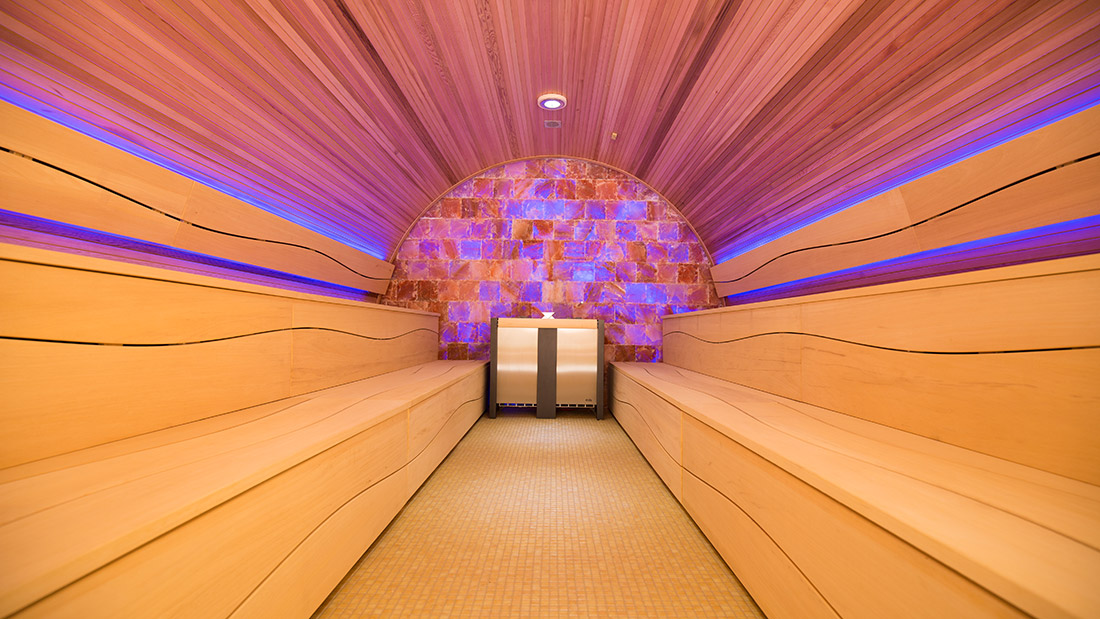 Credits
Authors
Bohuslav Fuchs
Investor/Owner
Wellness & Home S.r.o.
Photos
Andruh Roman
Year of completion
2015
Location
Trenčianské Teplice, Slovakia
Total area
23.000 m2
Related posts
Powered by