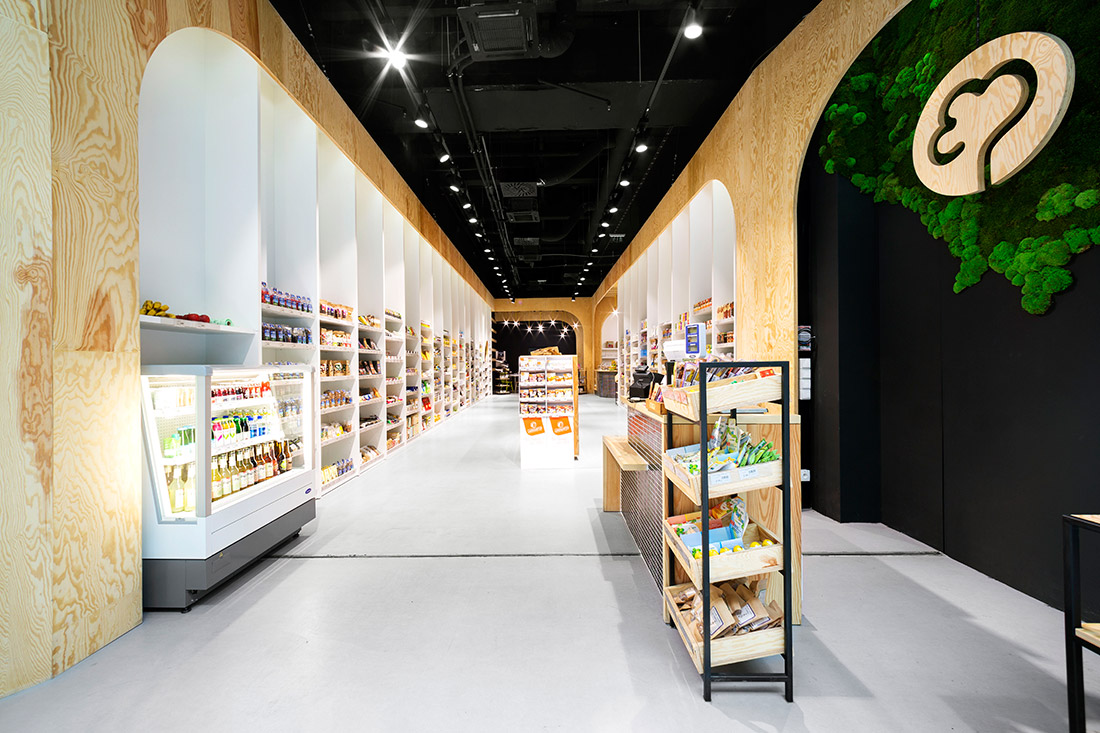 Client Biopark is bio grocery network putting emphasis on their philosophy of well being and sustainability. They came to us searching for new visual for their growing brand, something which would pop in between new ecological stores that open every month. Taking inspiration from their name and logo which was already in use, we proposed the concept of walk-in – between trees ".
Simplified plywood portals are a reminiscence of tree boles, in scale you could find in old parks or forests. We used them to frame tall racks, as well as to emphasize cash desk with deli. By rotating them around the corner we create a feeling of a massive tree. Hanging bulb lights and moss enhance reminiscence of forest feast.
Alongside accent on selling products, there is an emphasis on natural materials as well.
Plywood portals and massive wood racks are placed on the neutral background – white tall racks and grey floor linoleum.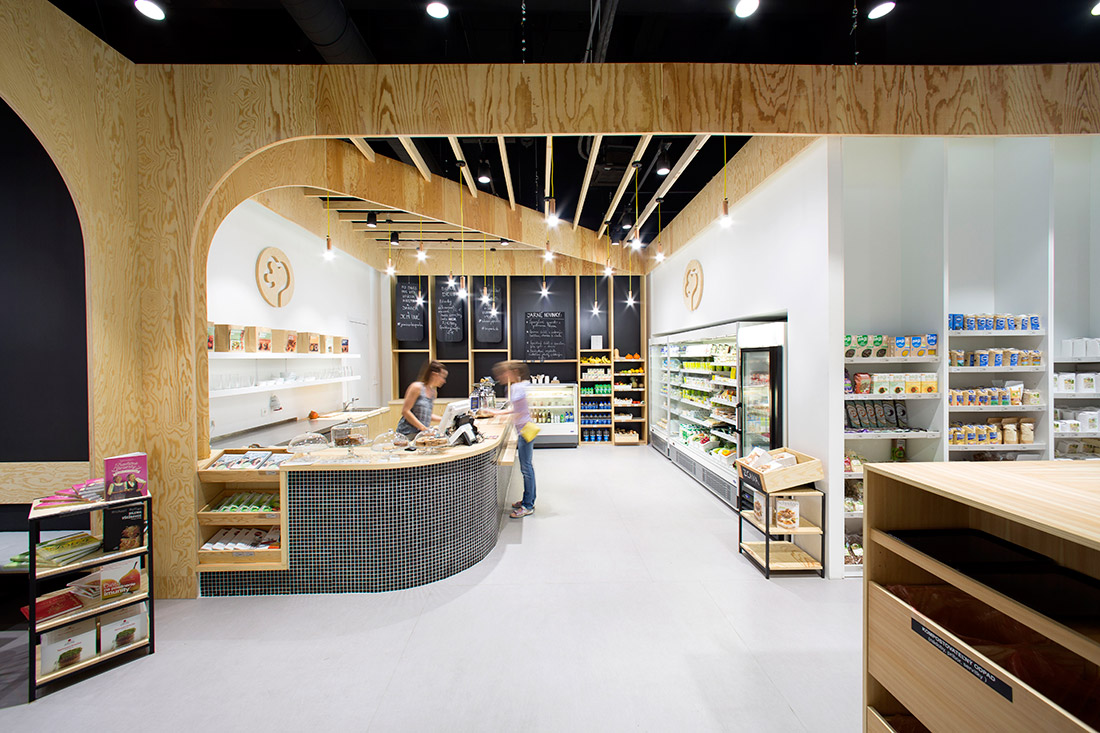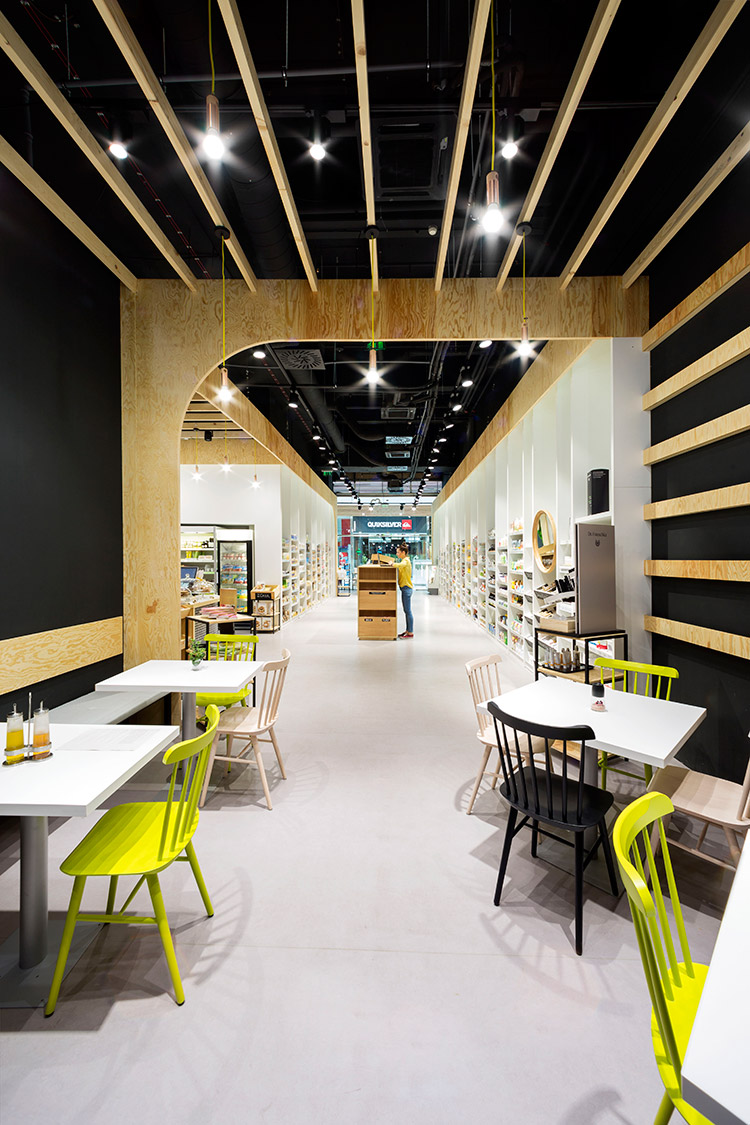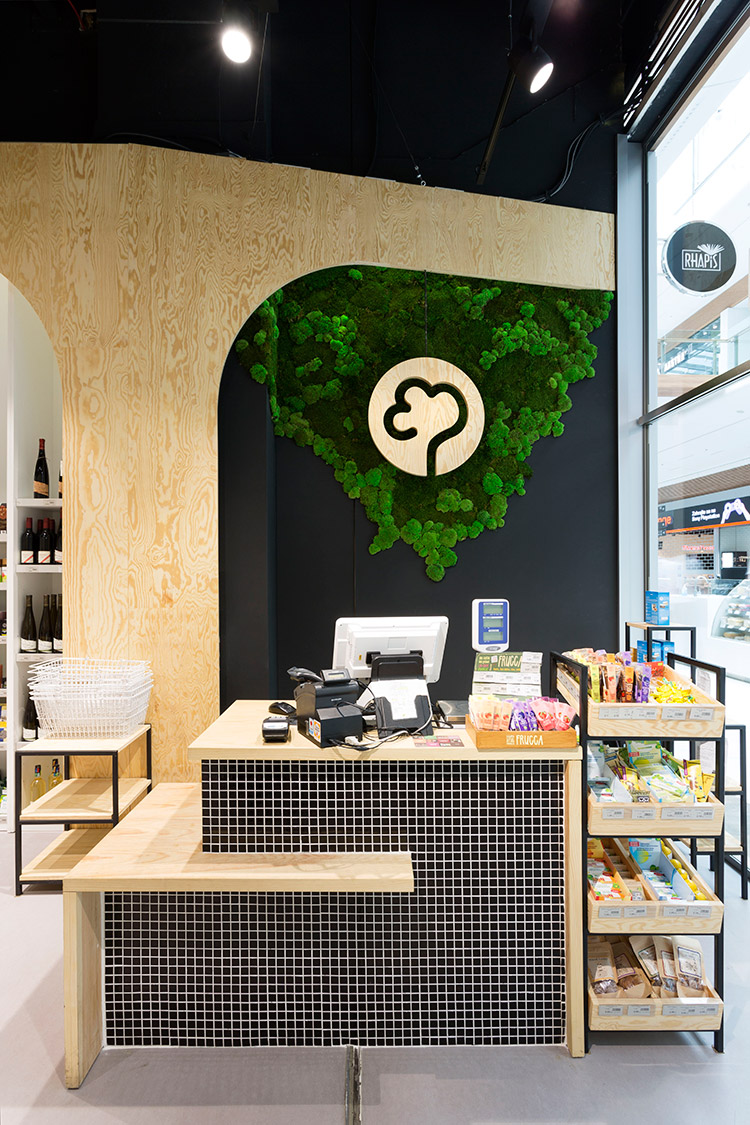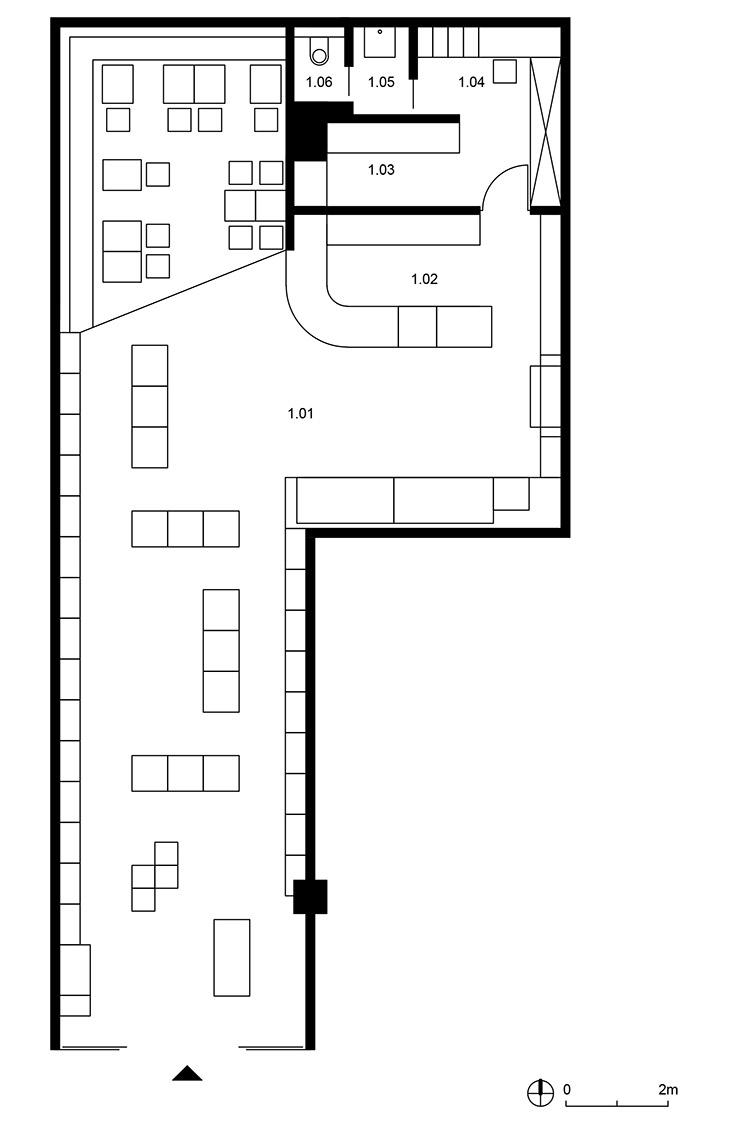 About the authors:
The architectonic studio Rules is based in Bratislava, Slovakia since 2010. It was founded by Rudolf Lesňák after his long-term stint in Architekturburo Reinberg in Vienna. He founded the company together with Tomáš Huliman and Milan Grega-Jakub. We pursue projects and realizations of any kind and size.
The first rules.sk website was focused on personal presentation and included school projects and competitions. The self-made website was simple, clear and timeless. Website addressed the first clients who helped us start up and move froward.
Our first office was in one – room flat where we worked in the evenings. By the time our team and office grew up. Since 2012 we are based in 190m2 office in Bratislava, Ružinov. Currently, we have 19 architects and we work on multiple projects.
So far we completed more than 200 projects. In specialized in all scale projects – furniture, interior, architecture, and urban planning. The team took special care on the choice of new colleagues. The company took more talented young architects who do the studio brought their own ideas and creations. The results are designed that connects purity, taste, and timelessness.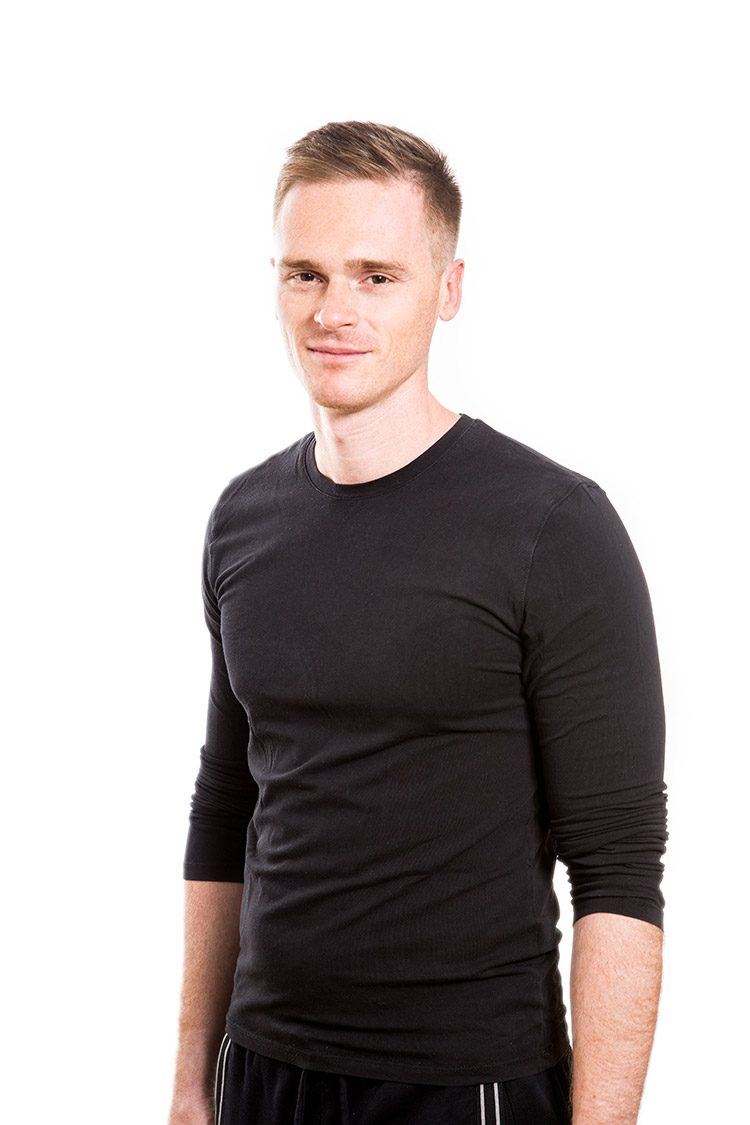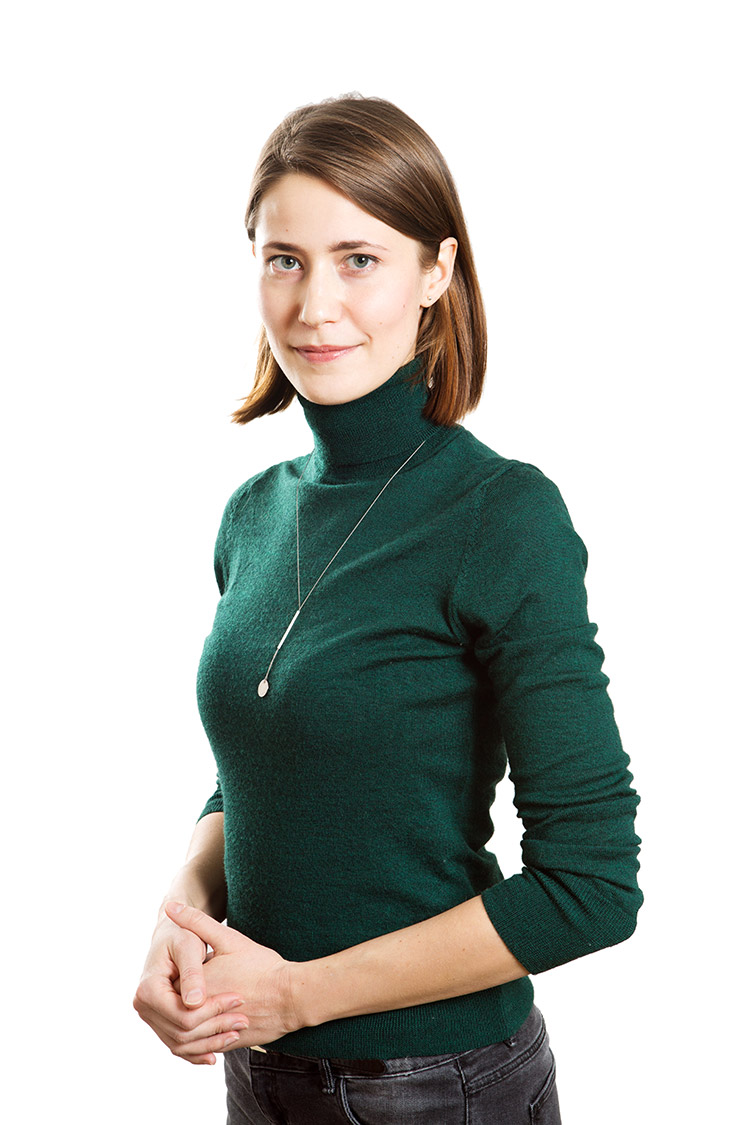 FILE
Authors: Rudolf Lesňák, Mária Dida; Rules, s.r.o.
Main Contractor: Radoslav Habas; Alkon SV, s.r.o. 
Client: Biopark
Photos: Tomáš Manina
Location: Bratislava, Slovakia
Year of completion: 2016
Total area: 150 m2
Text provided by the authors of the project.