The work zone occupies the largest portion of the open floor plan, utilizing a flexible workspace organization which gives the ability to add space with an increase in employees, without affecting the quality of work or spatial experience. The gallery serves as the main focus of the space, enclosed by a red metal structure that uses its semi-transparency to separate the brainstorming area, the individual work area, and the dining room. In the director's office, there is a sophisticated mid-century aesthetic formed by a large, uniquely designed work desk and storage space containing a mini bar – which also serves as a monolithic element for displaying sculptures and artwork.
The final result is a modern, functional, and eclectic space that serves as a primary office, but also encourages the creation of creative and quality new ideas.
Office design takes a unique approach by blending the formal, functional aspects of traditional workspace with strong, yet subtle design moves for an overall creative and unexpected spatial identity. Kofein's primary function is to act as a pleasant workspace. However, its thoughtful spatial disposition of open and closed zoning allows it to serve as a gallery, a cinema, a coffee shop, or a place for fun and relaxation.
The motif of "Kofein" has been translated into the reception desk by giving the impression of entering a boutique coffee shop, a small lounge area where people might have coffee or read a newspaper.
The conference rooms act as major colour accents where tables, curtains and trapezoidal lining bricks of matching colour are interpreted through different materials and textures. With major pieces reduced to basic shapes, the room's emphasis falls on the colour and spatial experience as a whole.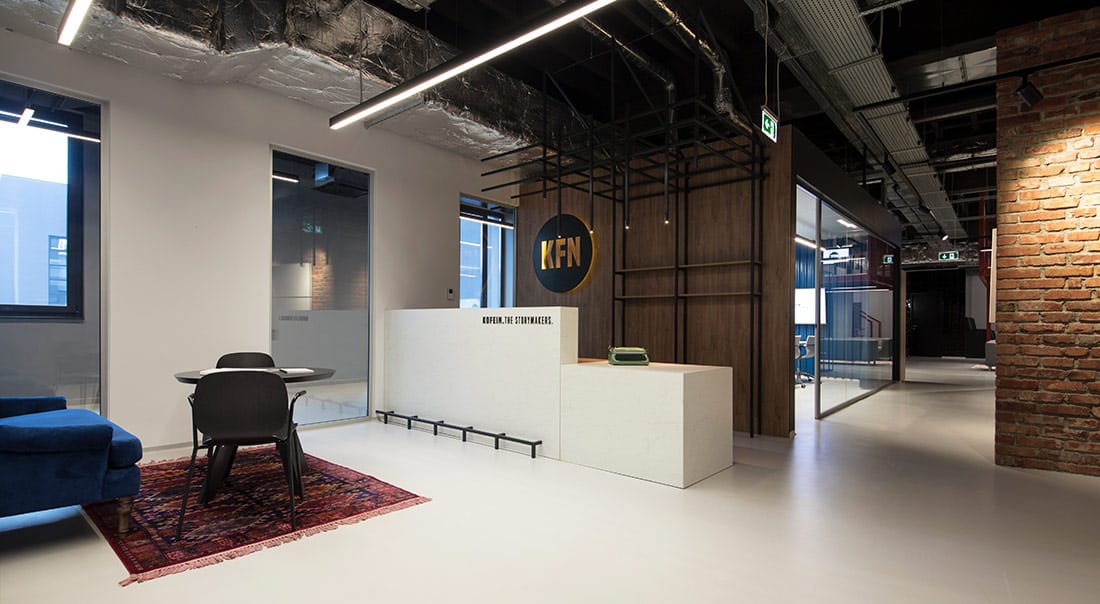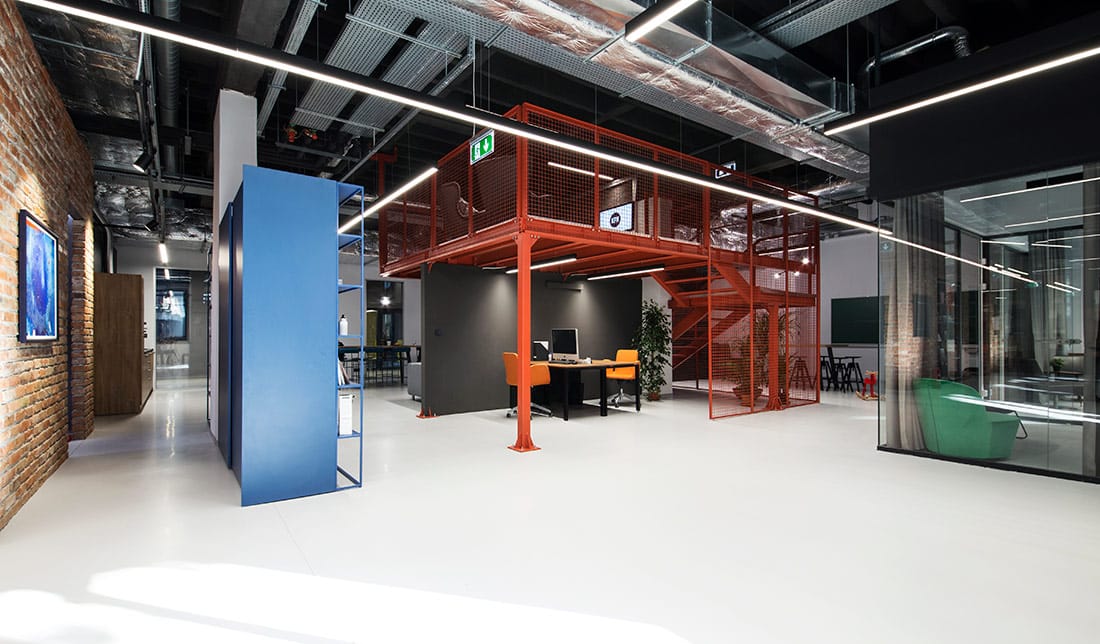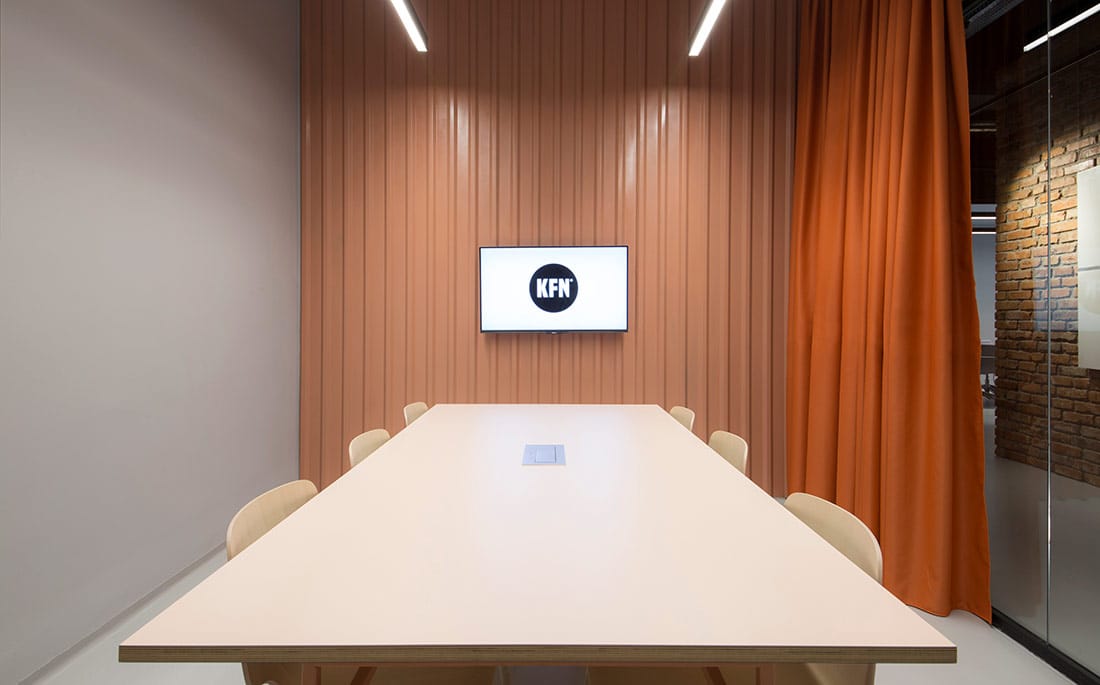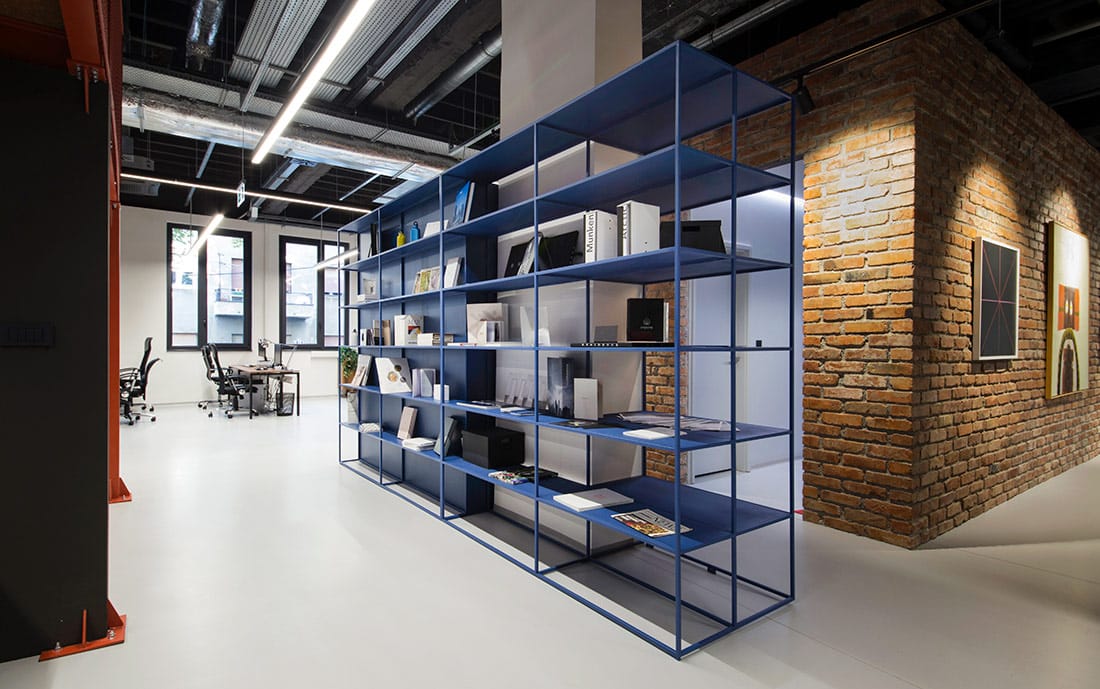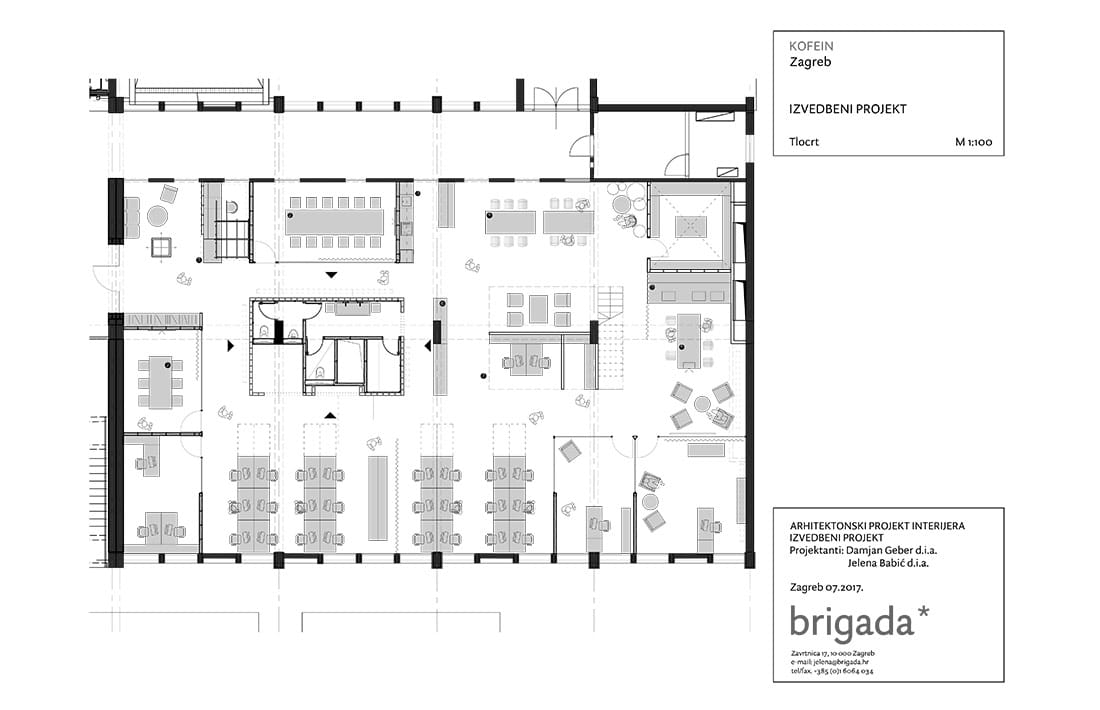 Credits
Interior
Brigada; Vlatka Leskovar, Ivana Validižić, Jelena Babić, Damjan Geber, Matea Bertina
Client
Kofein
Year of completion
2017
Location
Zagreb, Croatia
Surface
444 m2
Photos
Jure Živković
Check out the BIG SEE event here: Interiors 180° / Big See Awards / Month of Design 2018
Project Partners
OK Atelier s.r.o., MALANG s.r.o.
Related posts
Powered by