Looking for a different perception of the environment, typical of a bank branch, we used the functionality of the separate units to define the dynamics of the surrounding walls, bringing the interior to life and integrating aesthetics and usability. Both long sides of the surrounding walls are covered with white vertical louvers, intersected by a dynamic green strip. The vertical louvers and the variously oriented textile panels of the green strip contribute to the good acoustics. Consultants' desks are designed as blocks, shaped by stainless steel panels, styled as the dynamic green strip, which makes them look like they are extracted from it. The simple and definitive design of the completed bank office contrasts the ornate and multicolor surrounding of the shopping mall. The balanced use of materials and textures, the unified modeling language and the stark geometrical and color accent define a distinct, notable, and contemporary space.
What makes this project one-of-a-kind?
With their clear and definite design, the new branches changed the understanding of a bank office, the process of service and relations with customers. By providing a new concept for paperless operation, replacing employees from armored glass cases, in a more direct and close communication with customers, the addition of modern technology and self-service, for fewer queues and faster work, saving time, we create a better product, a step towards a more modern and sustainable model of financial services.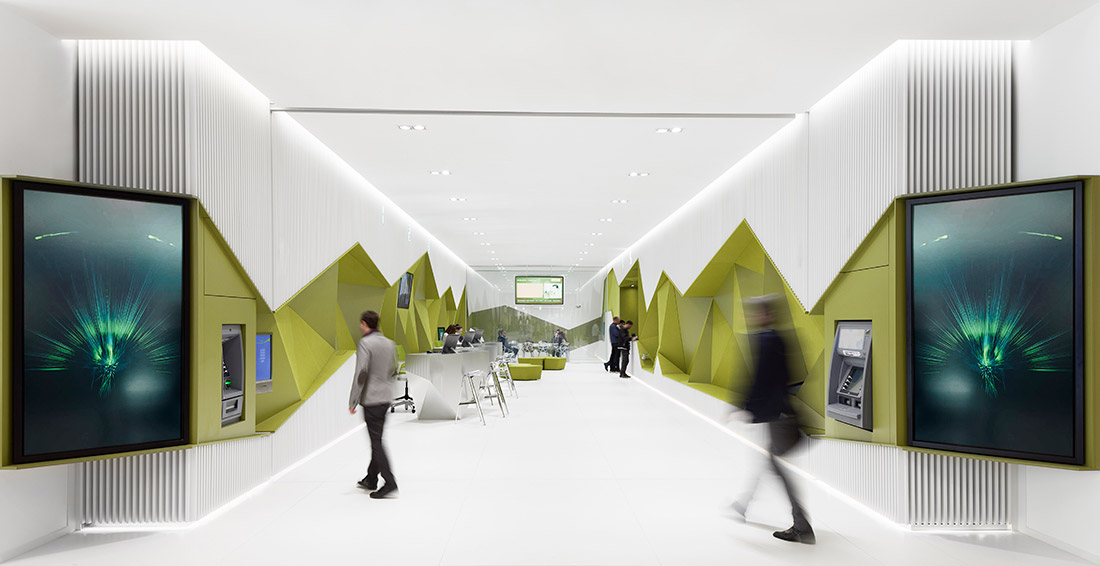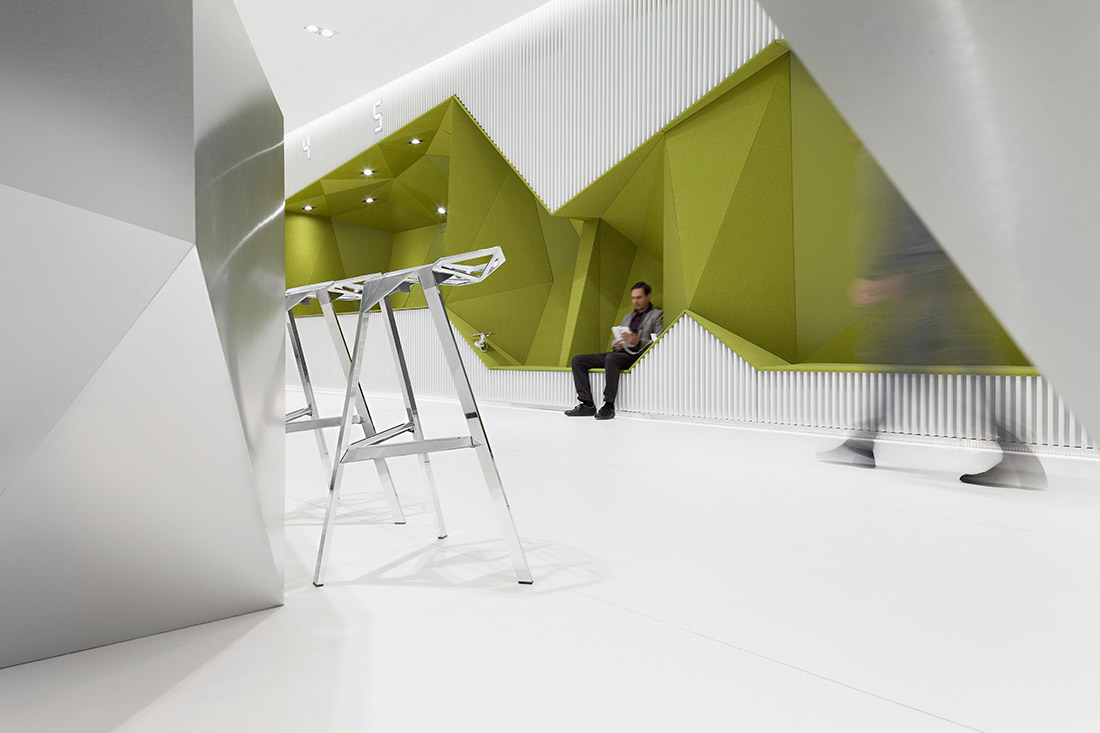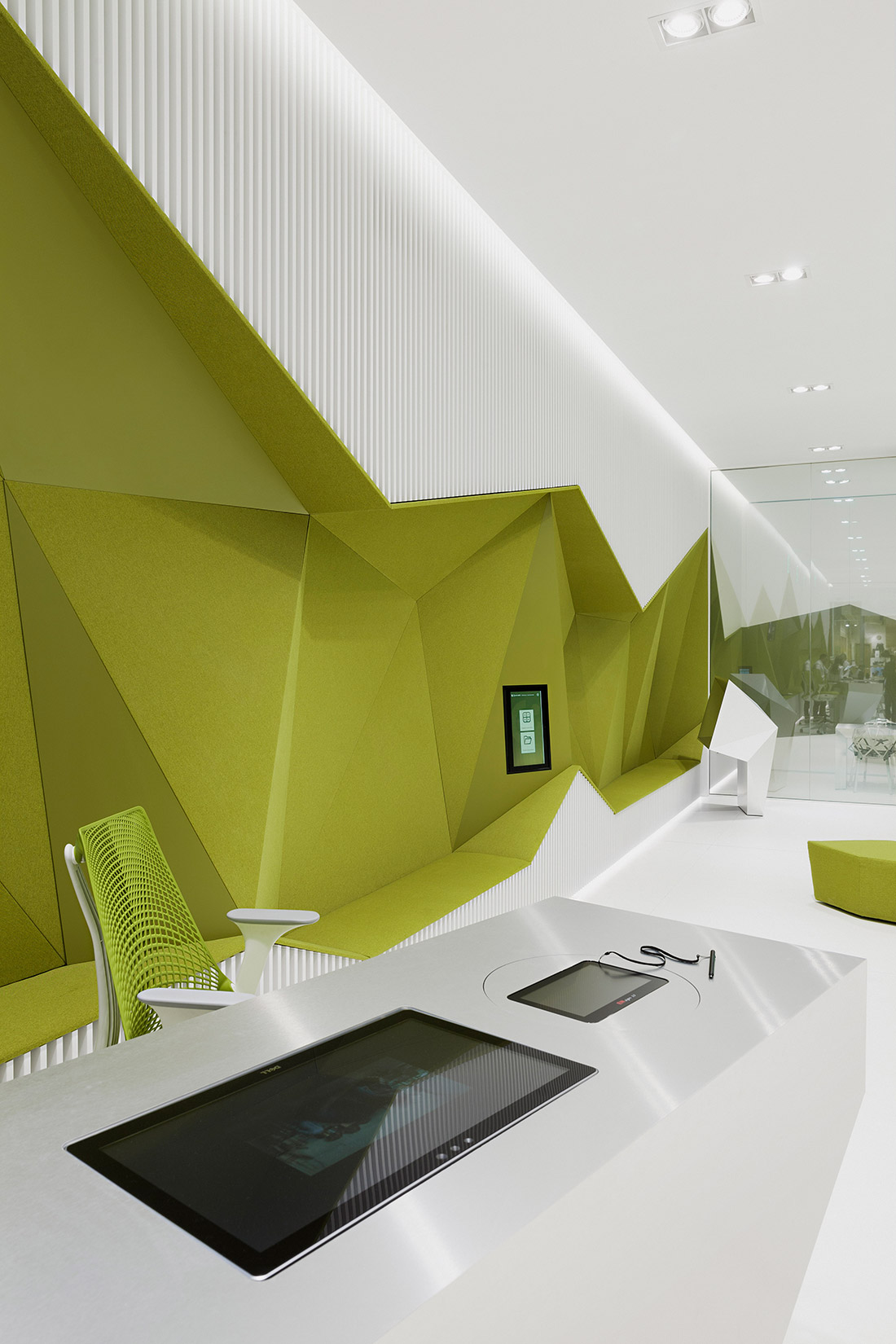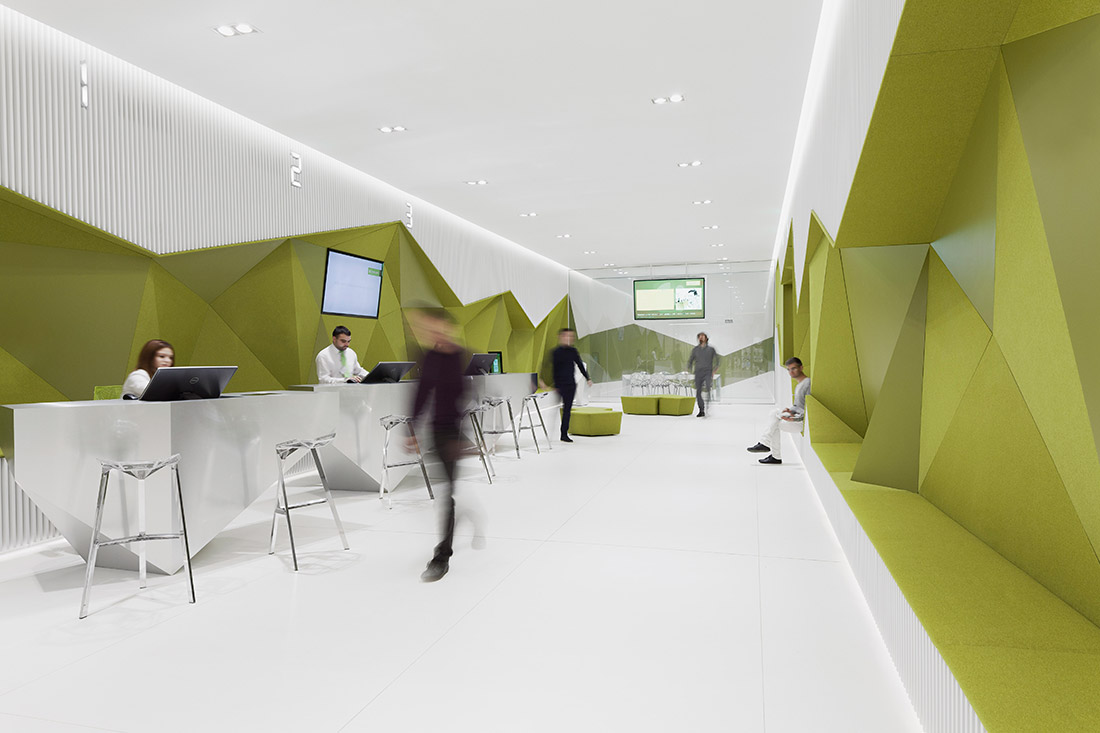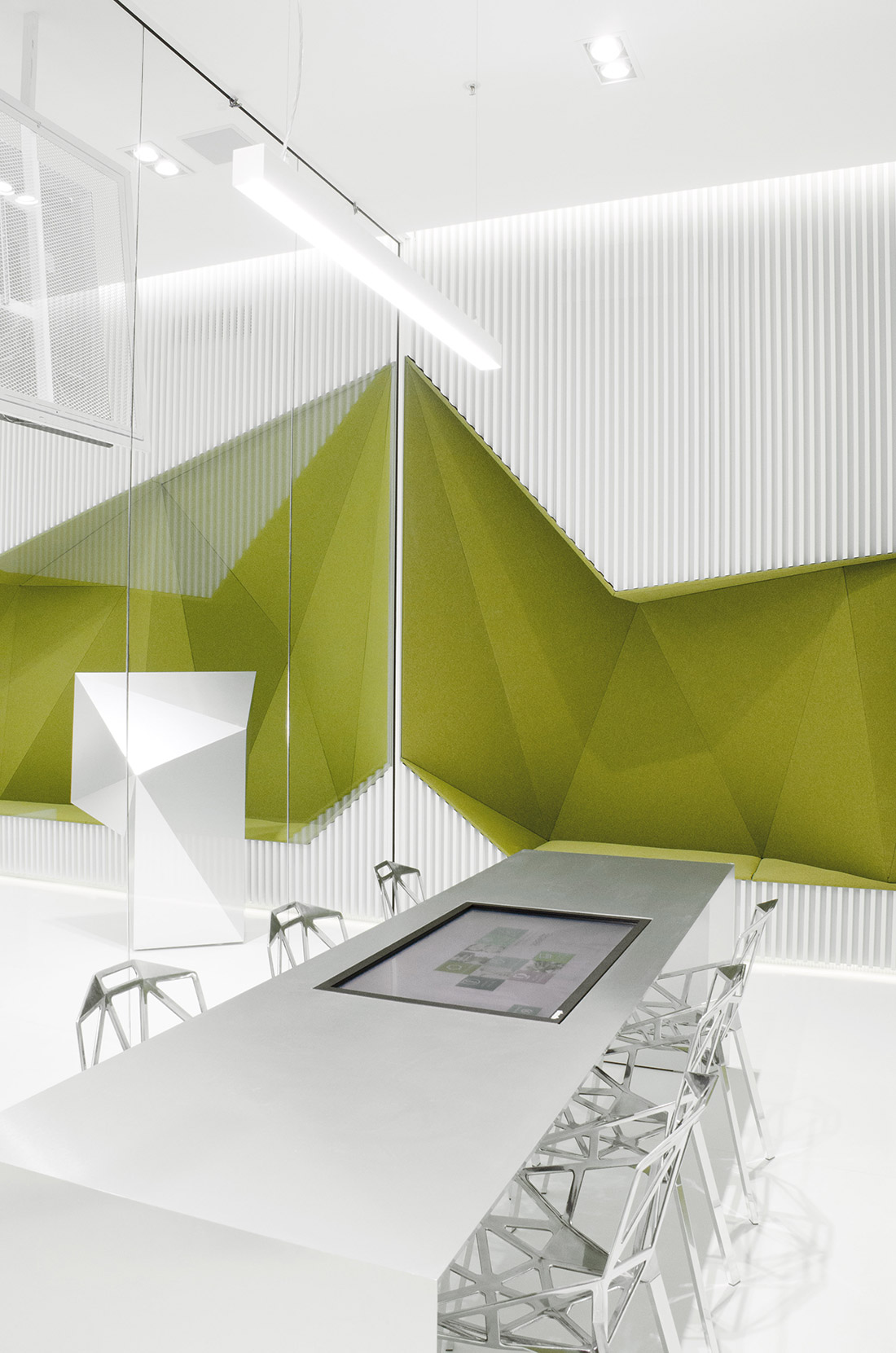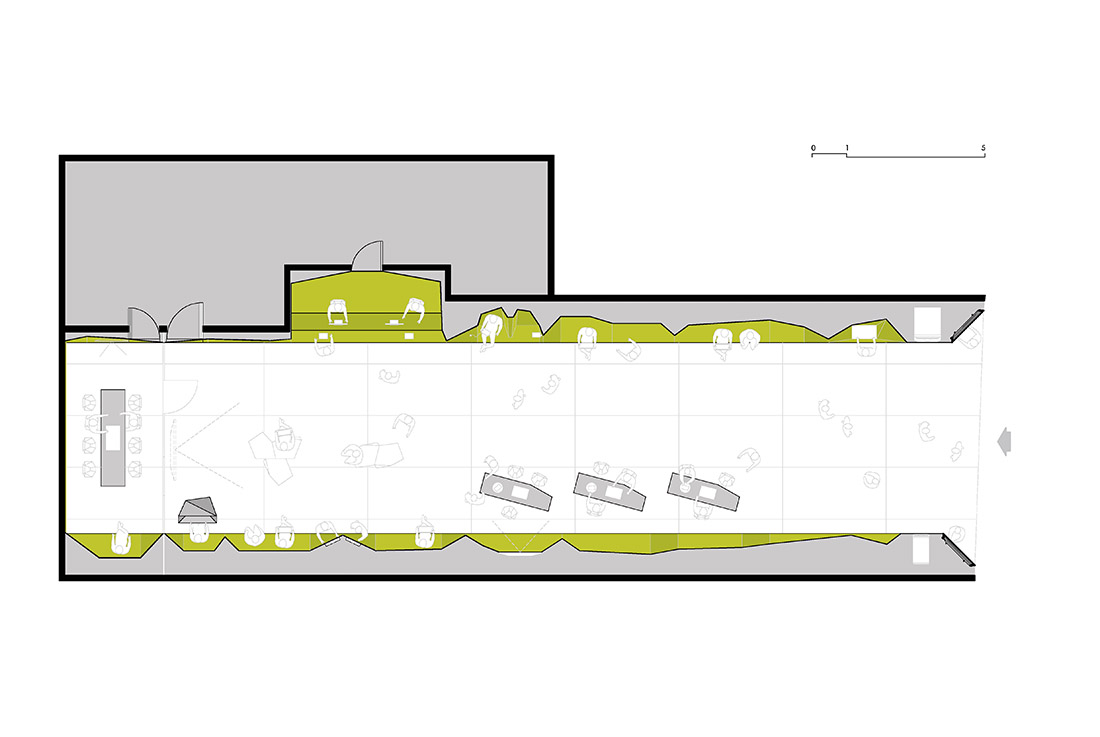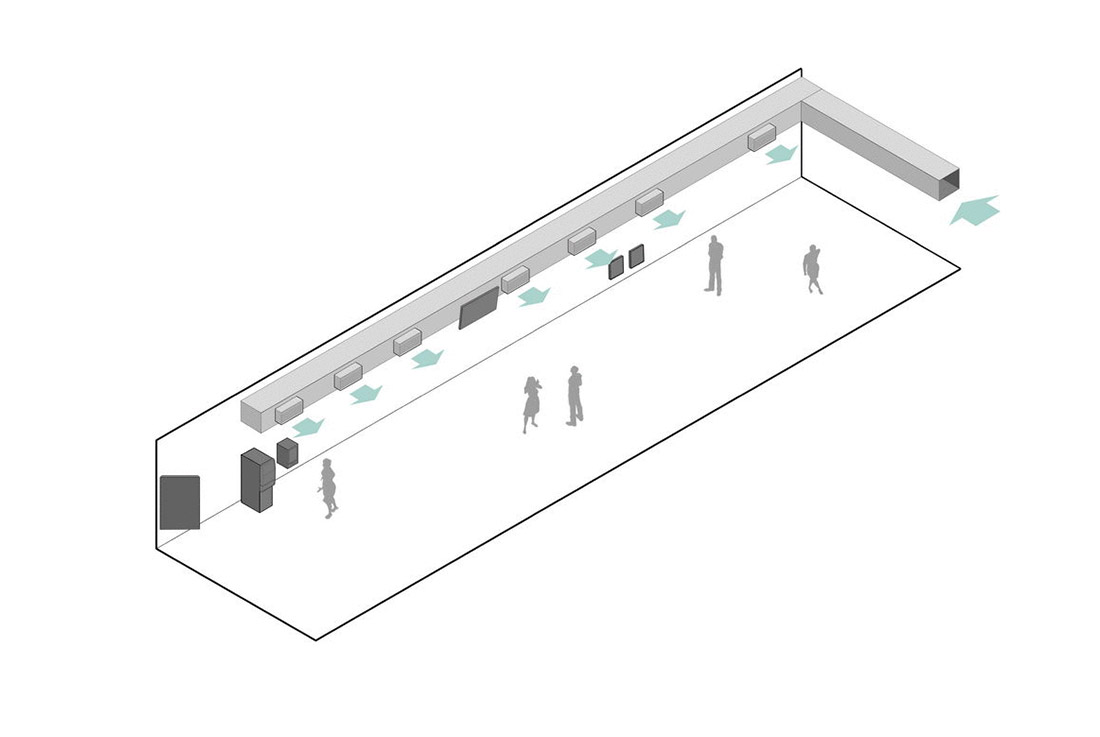 Credits
Authors
DA architects; Yuri Tanov, Martin Ryashev, Alexander Asenov
Client
DSK Bank Bulgaria / OTP Group
Photos
Minko Minev
Year of completion
2017
Location
Sofia, Bulgaria
Total area
275 m2
Related Posts
Powered by