The office space is built for the Management team of Garitage Park in Sofia and is situated in one of the office buildings in the office complex – Garitage Park.
A real challenge in the project was integrating a large number of files – documentation and drawings storage units as a result of the business operations of the client. All storage modules were built and integrated as parts of wooden cladding, creating rhythm in the space without being an active element in it.
The central dark volume in the space is a separator that defines a waiting area with soft furniture and open space for eating, relax and quick stand up meetings, as well as various sized meeting rooms. Serving as a filter and separating public and private part in the environment it separates the workstations area from the rest of the space.
The office space has a strong industrial feeling incorporated to show as much as possible the building that is an actual outcome of the client's business operations. As a basic design element in the floorings is used the triangle shape as a continuity of the floors raster in the open public areas of the complex. The raster built by the carpet tiles is serving as an orientation system to the meeting rooms for the visitors. As an additional decorative element, various graphic elements of projects developed by the client's team are used, such as – architectural drawings, axonometric views, sections and elevations.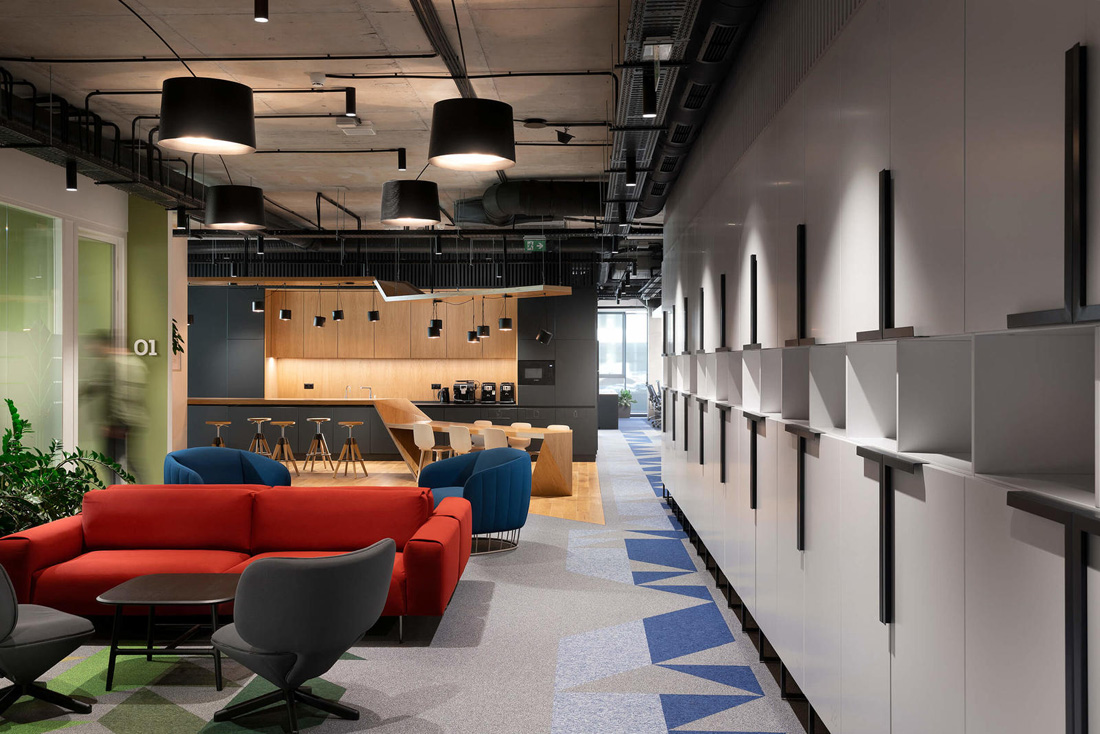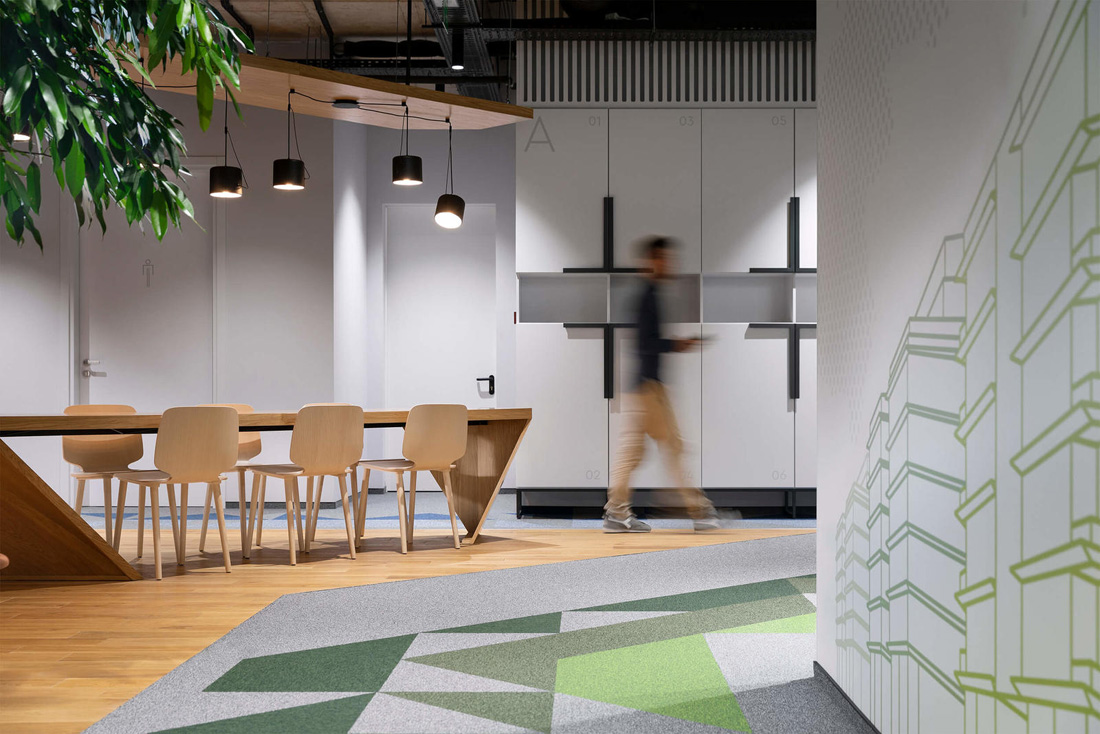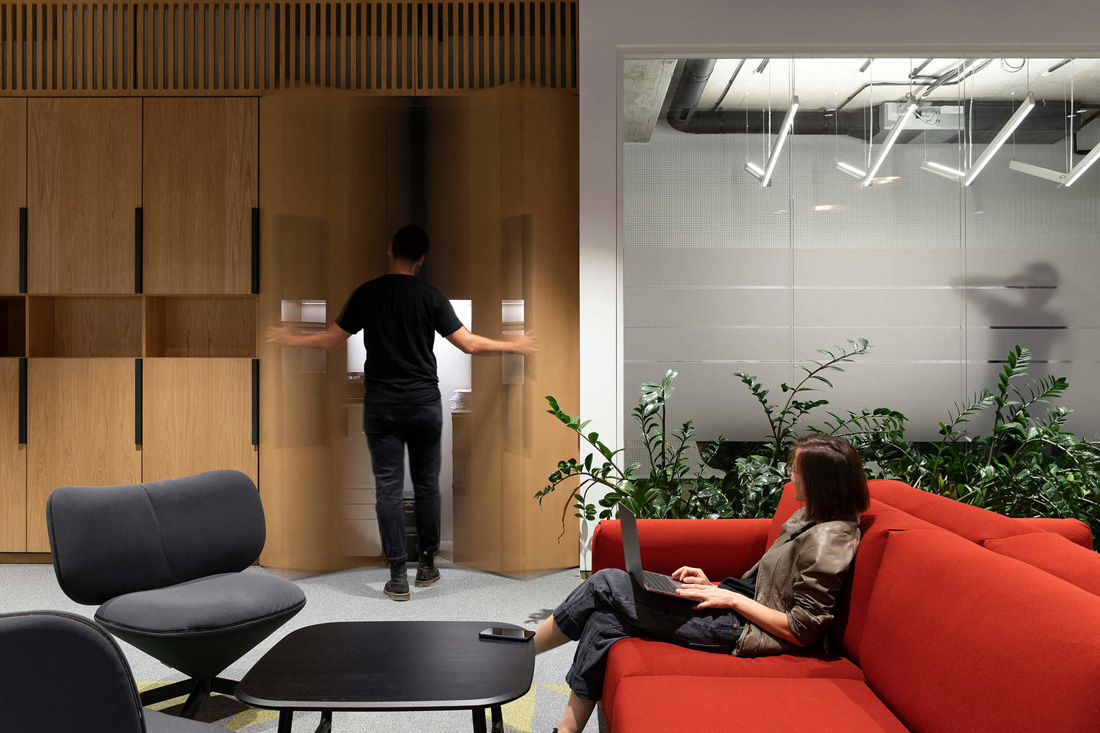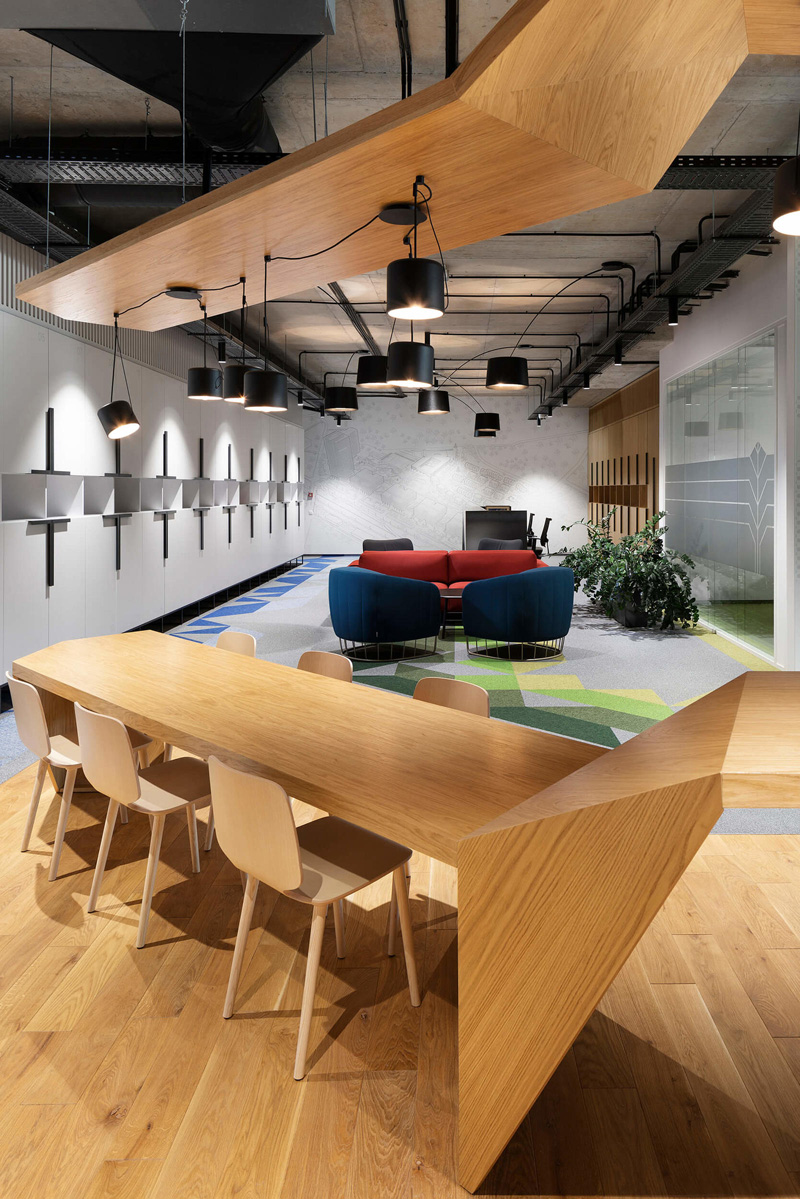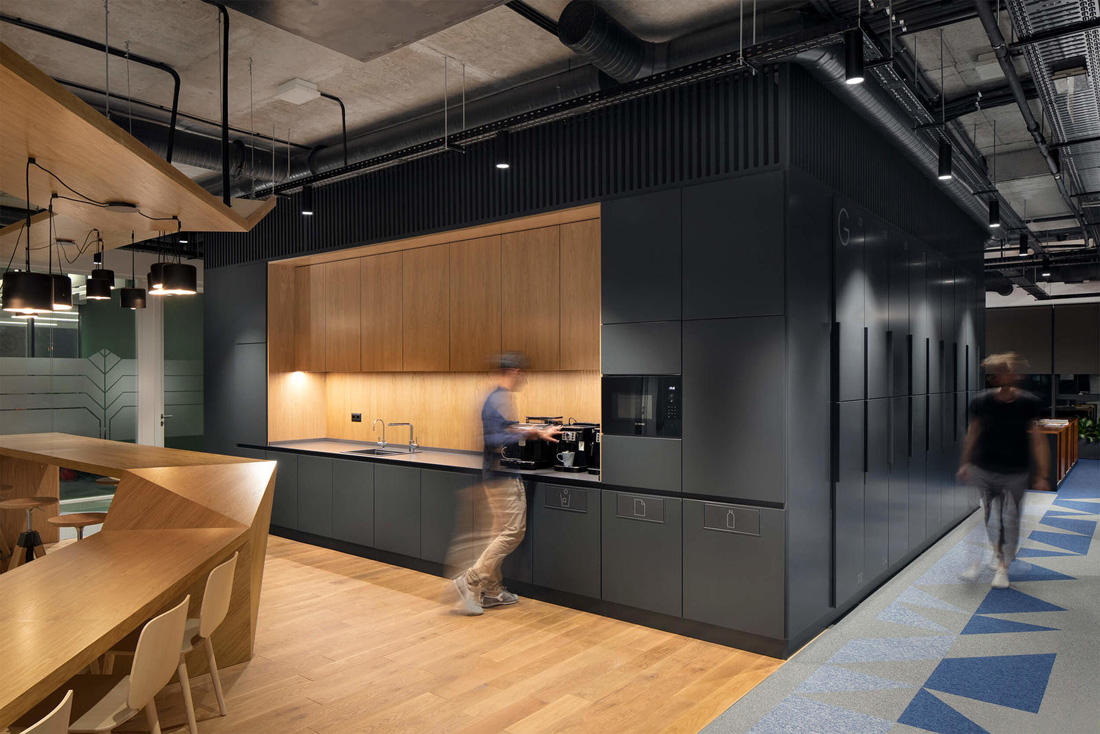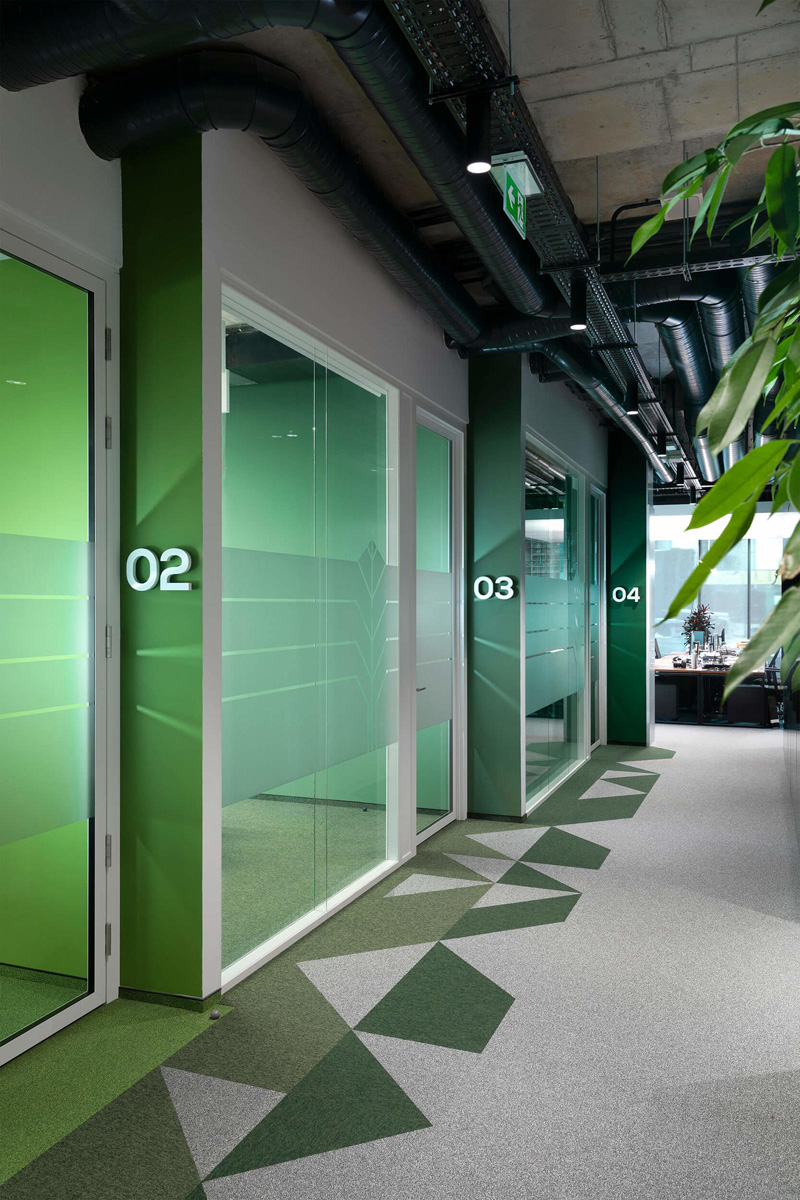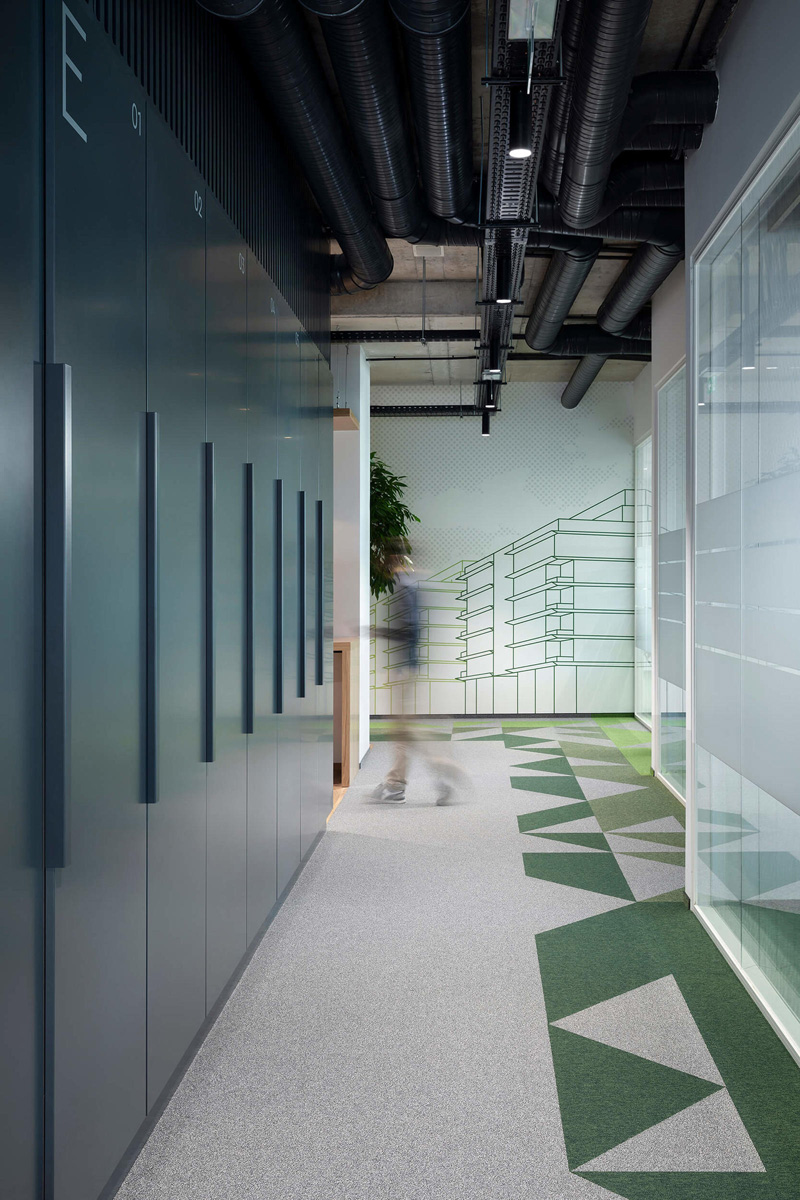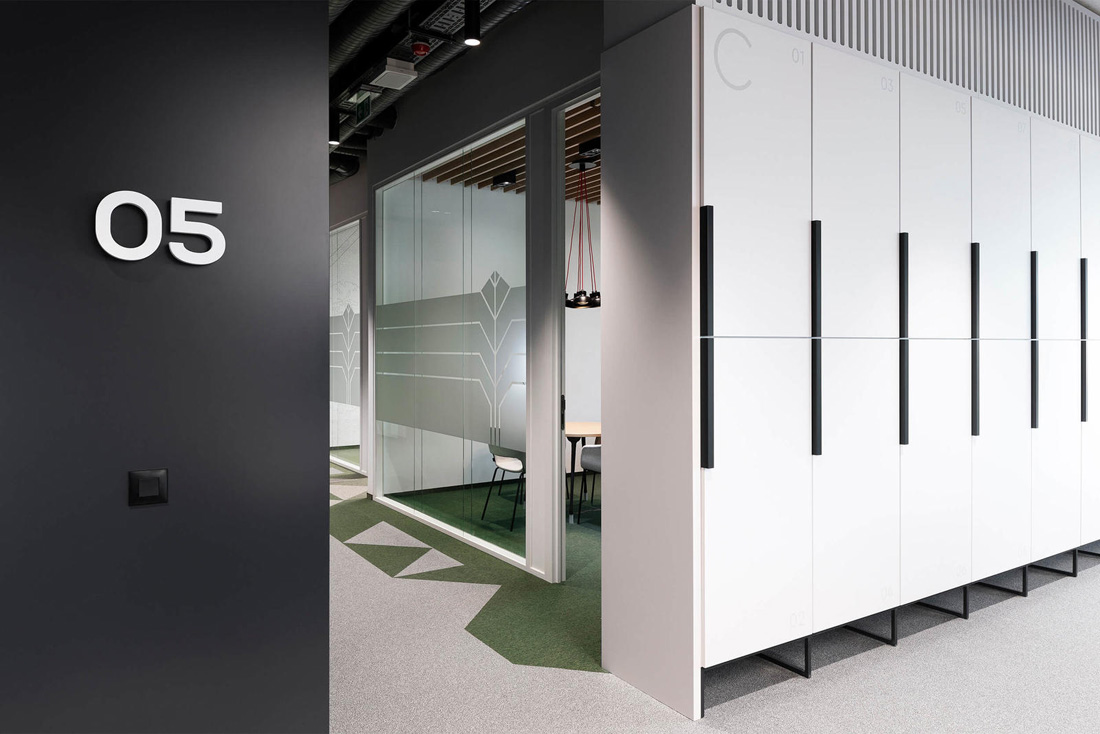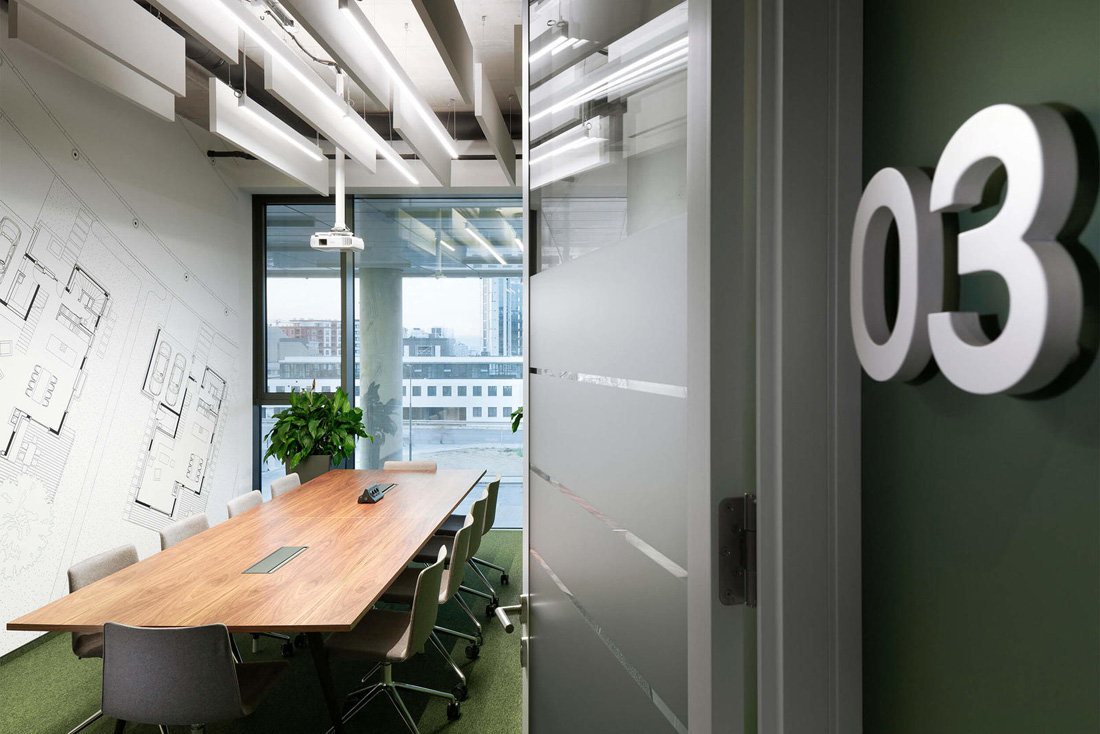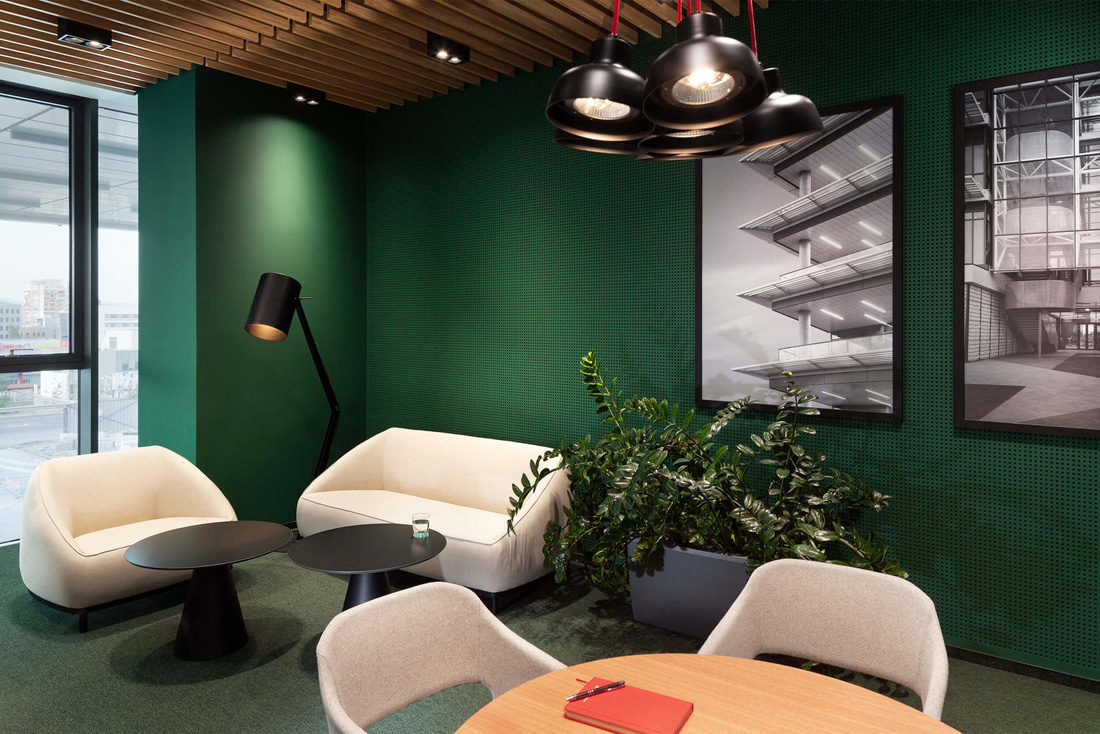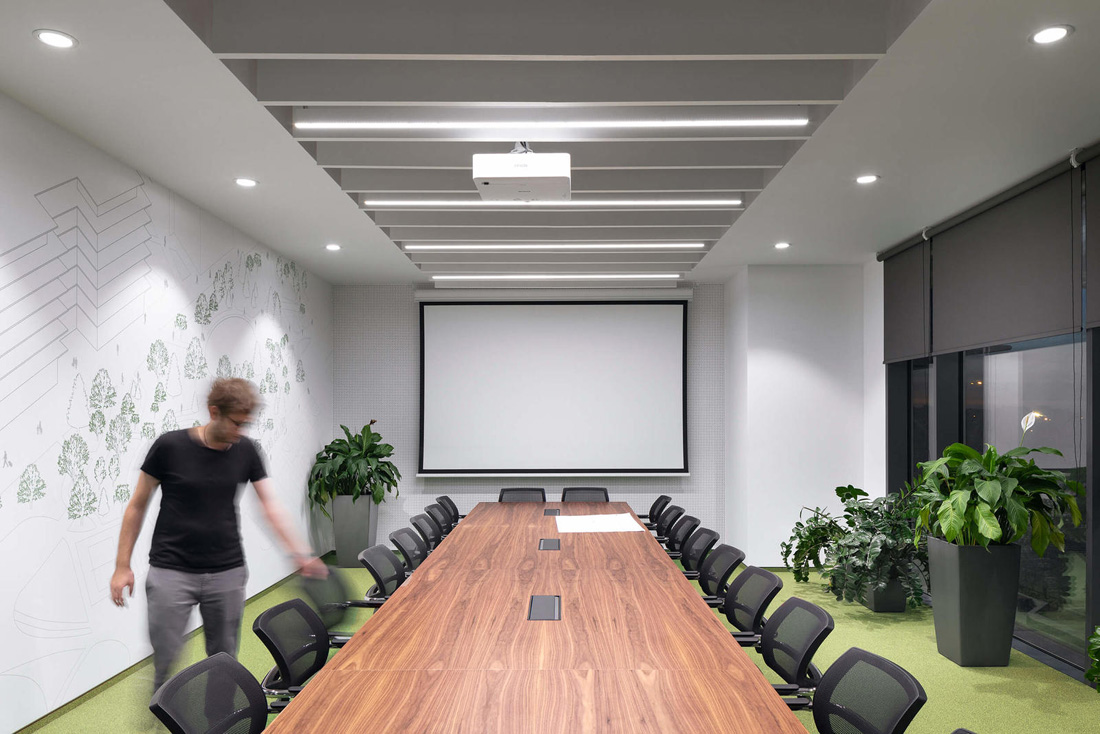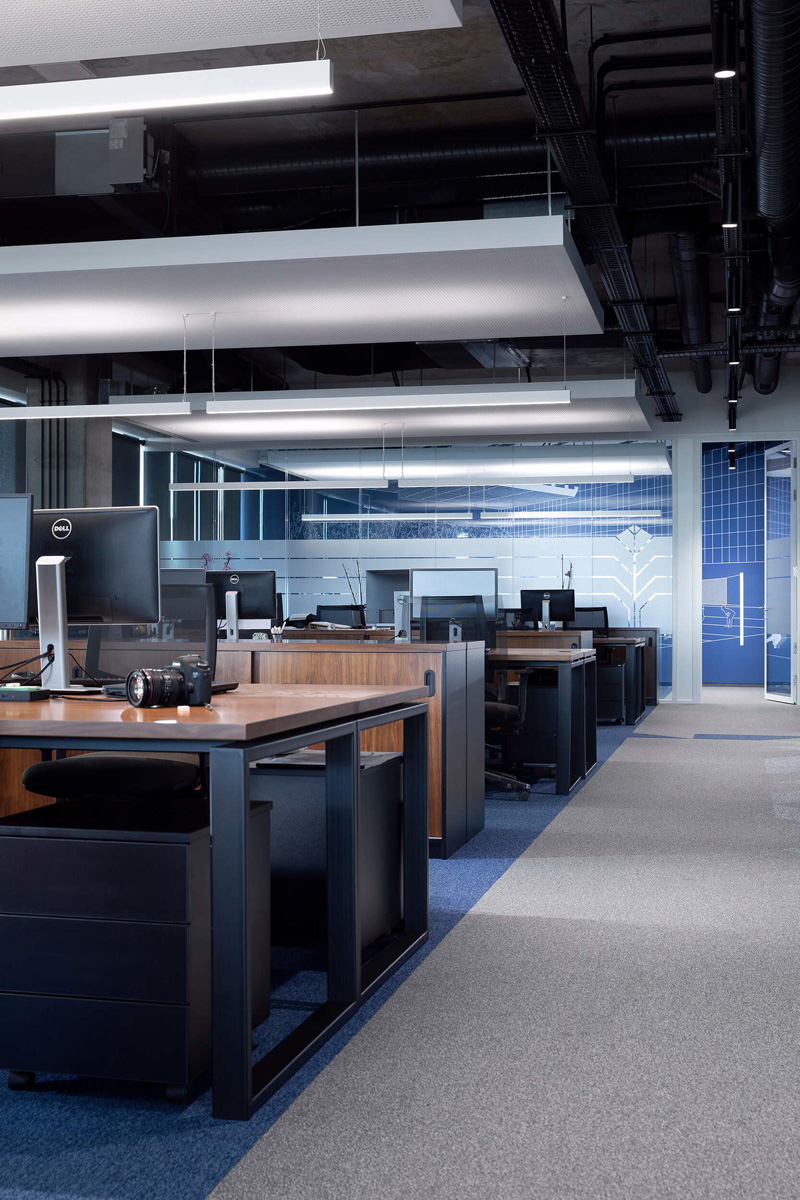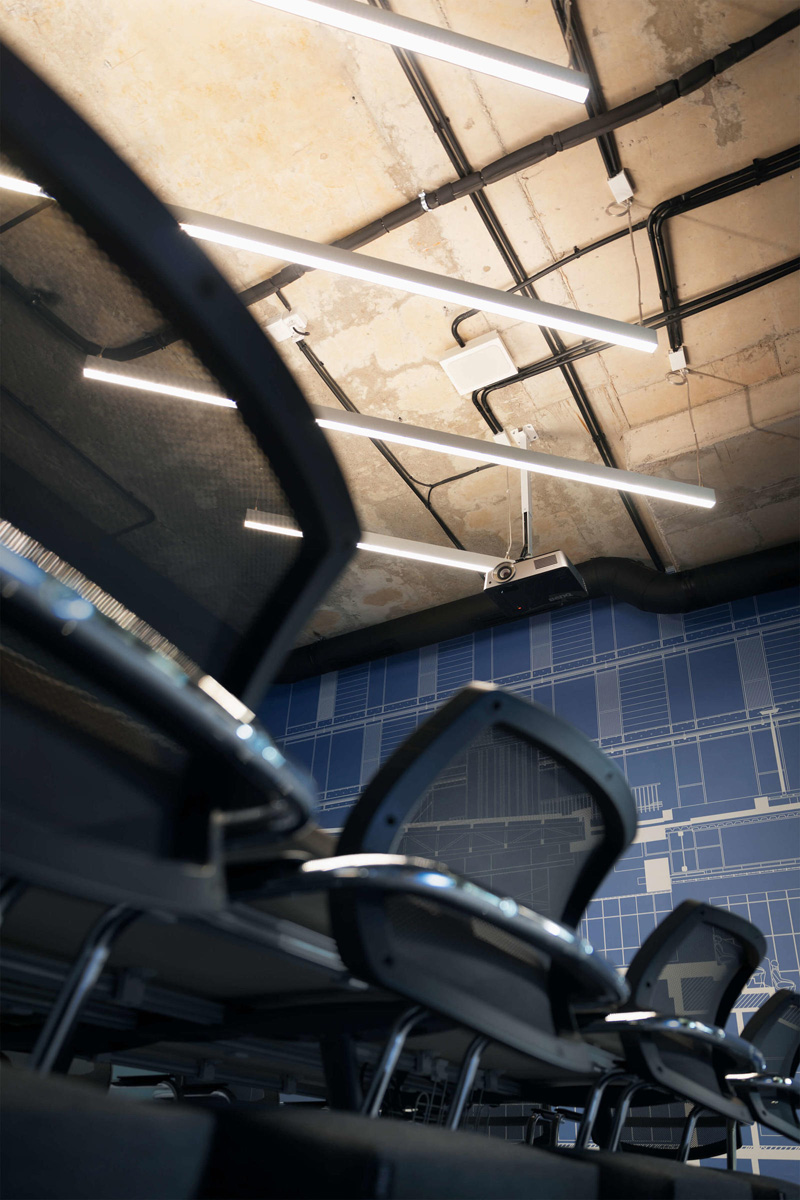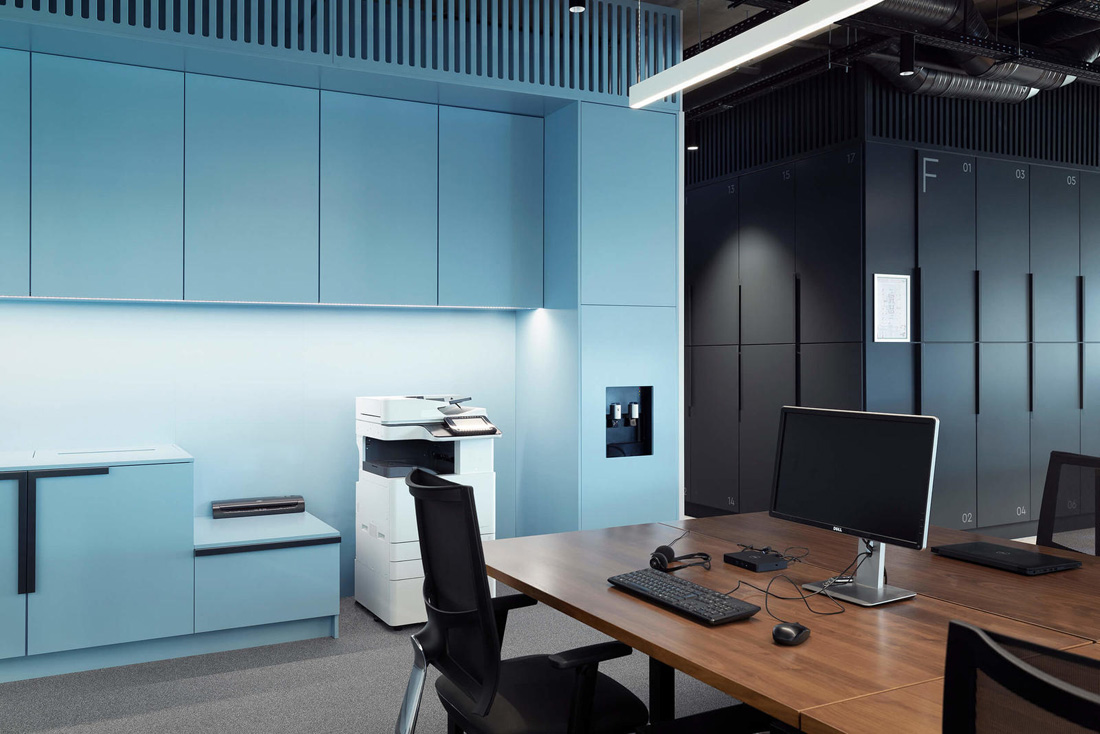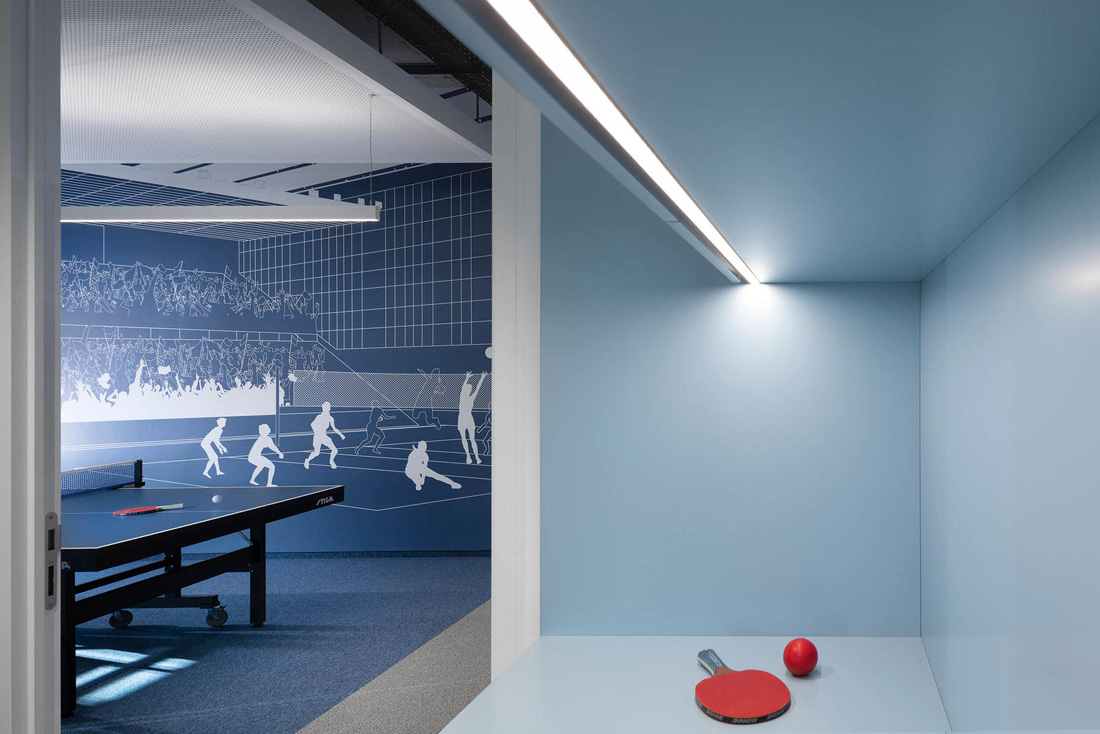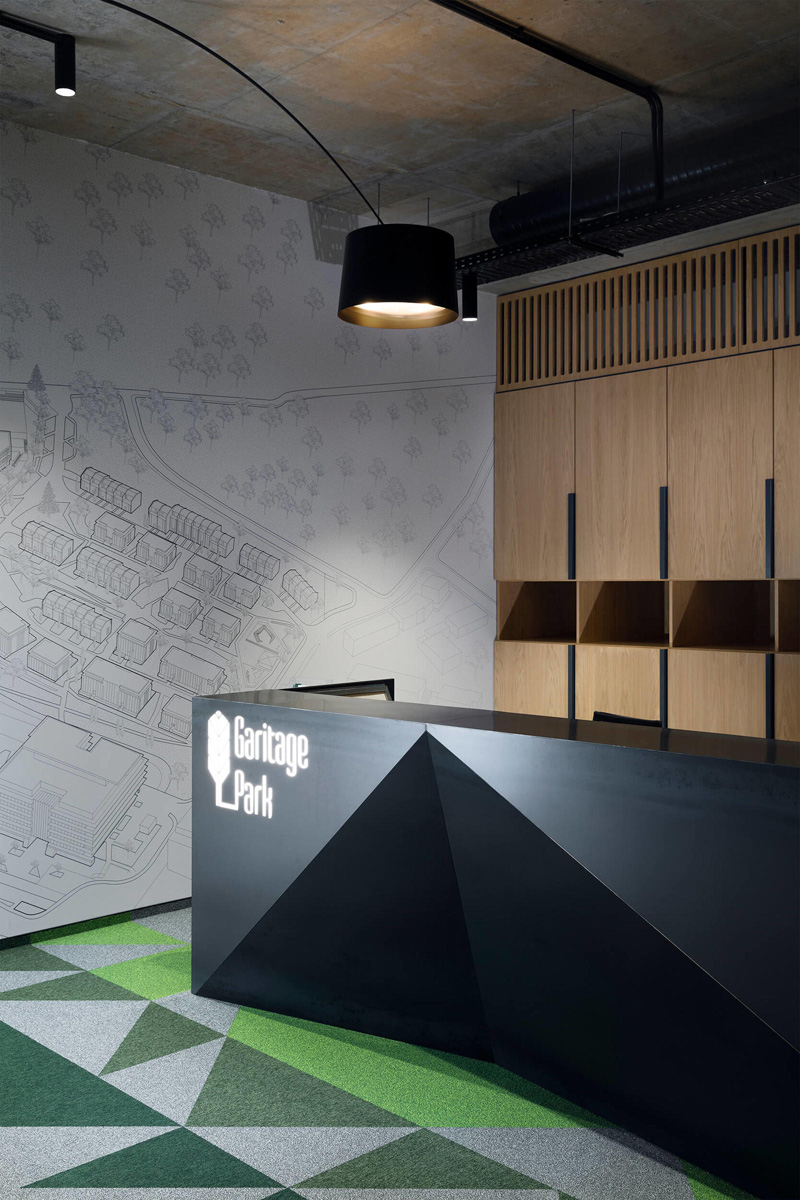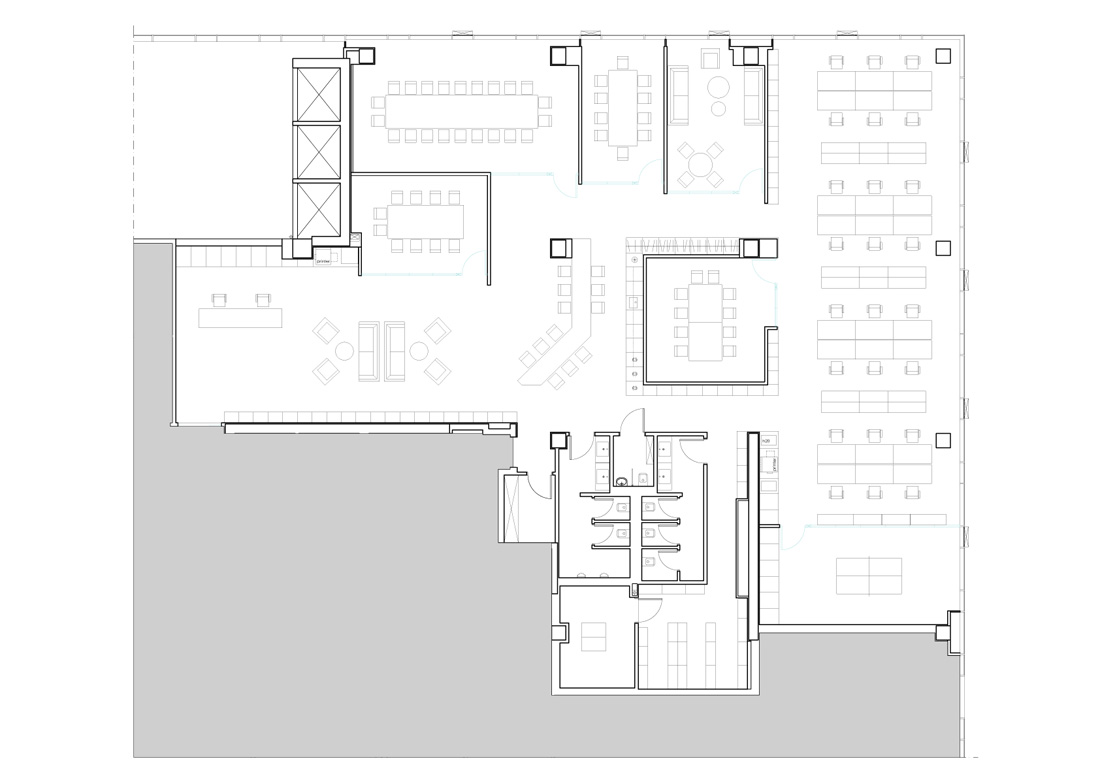 Credits
Interior
Cache atelier
Client
Garitage Investment and Management
Year of completion
2020
Location
Sofia, Bulgaria
Total area
680 m2
Photos
Minko Minev
Project Partners
Pedrali, Herman Miler, Sitland, Modulyss
Related posts
Powered by