In reaction to the surrounding building structure, the rooms for elementary school, kindergarten and nursery are housed into two compact structures, which are slightly offset against each other. This arrangement creates a common forecourt between the school and the kindergarten/nursery, which is a meeting place for all age groups and community activities. In the center of each foyer, large atriums, each supplied with natural light from three skylights, offer the necessary space for modern contemporary education. The spacious exercise and learning areas in front of the classrooms enable a multifunctional use of both buildings. Schoolhouse and kindergarten/nursery are built in hybrid construction. Load-bearing interior walls and ceilings are made of reinforced concrete. For the outer walls, floor-to-ceiling elements were set up in timber frame construction and supplemented with open wooden facades. The inside of the walls was clad with 3S panels. Wood-alu window elements open up the space and offer a beautiful view of the surrounding nature.
What makes this project one-of-a-kind?
The biggest quality and most surprising is that the structure positioning, multifunctionality and the pleasant atmosphere of the houses cause a place of communication – for children as well as for various meetings and events for the villagers of Lans.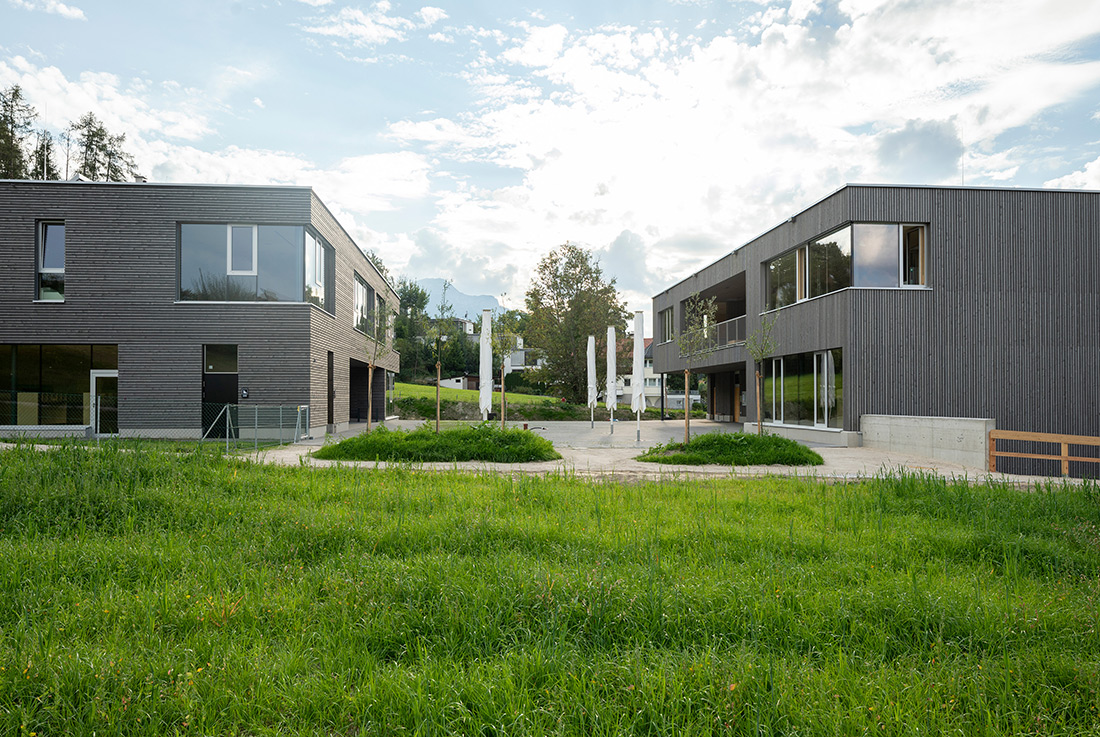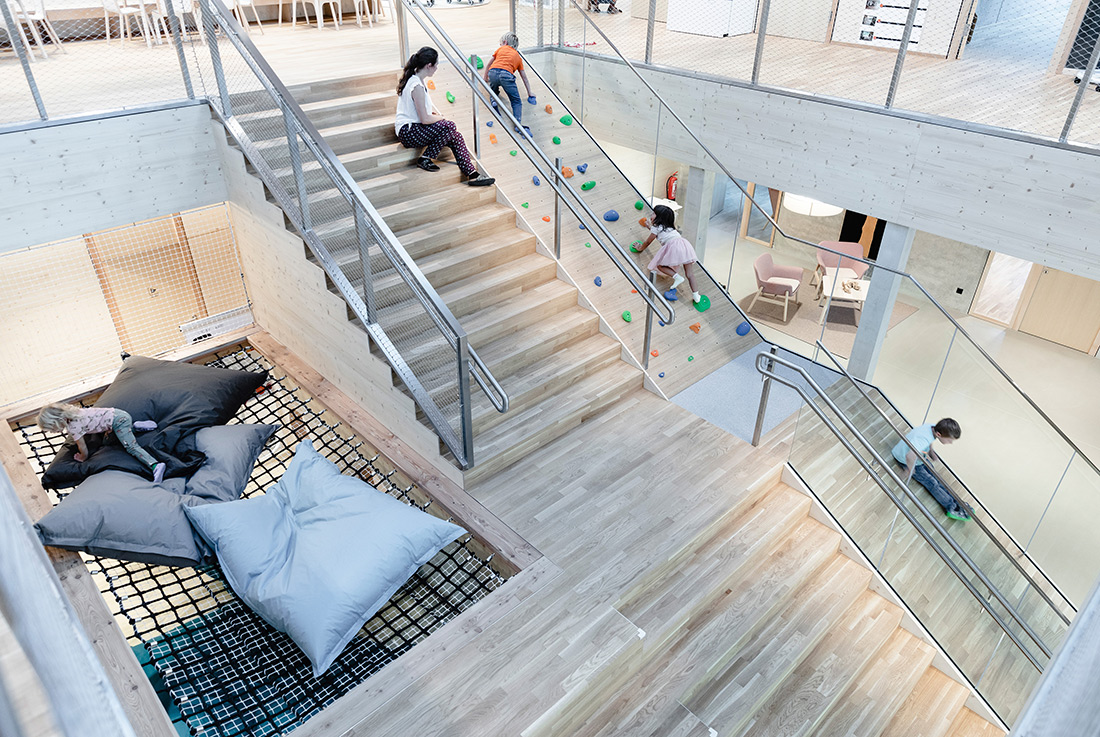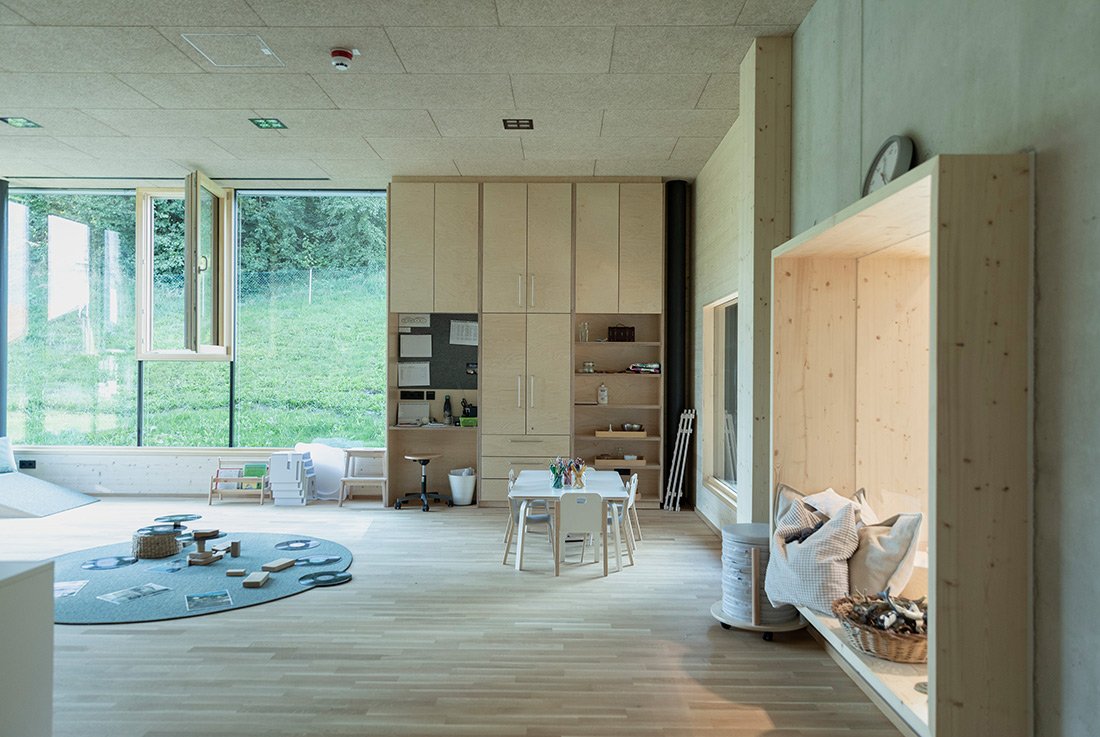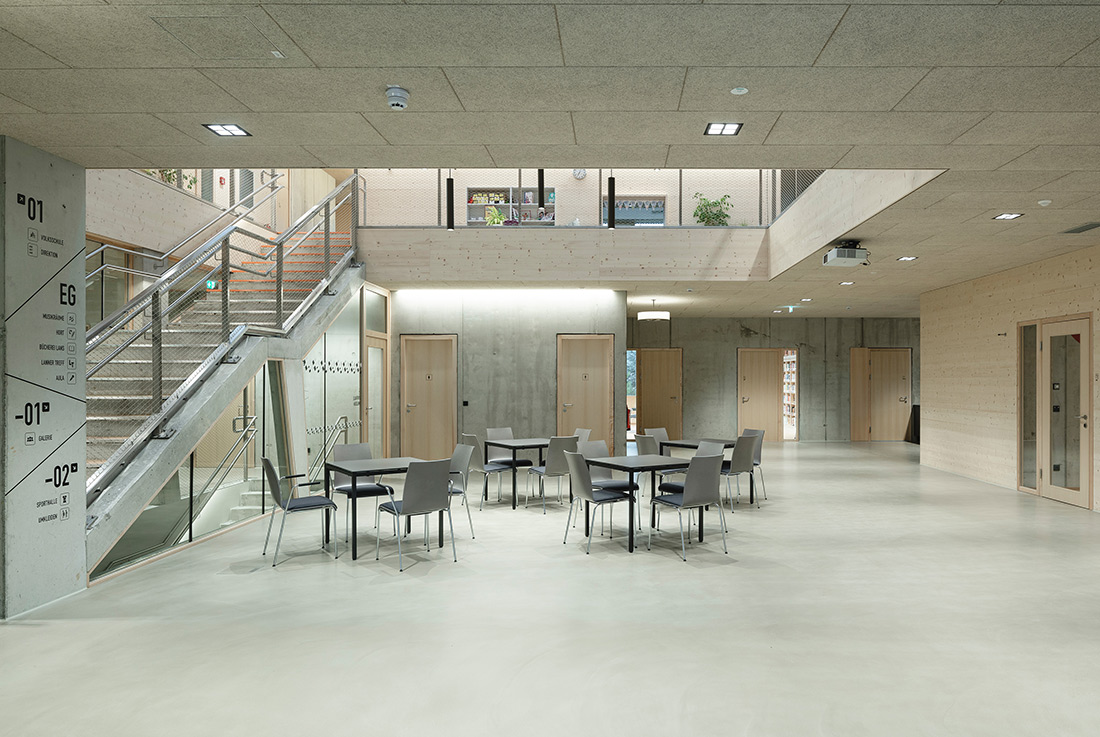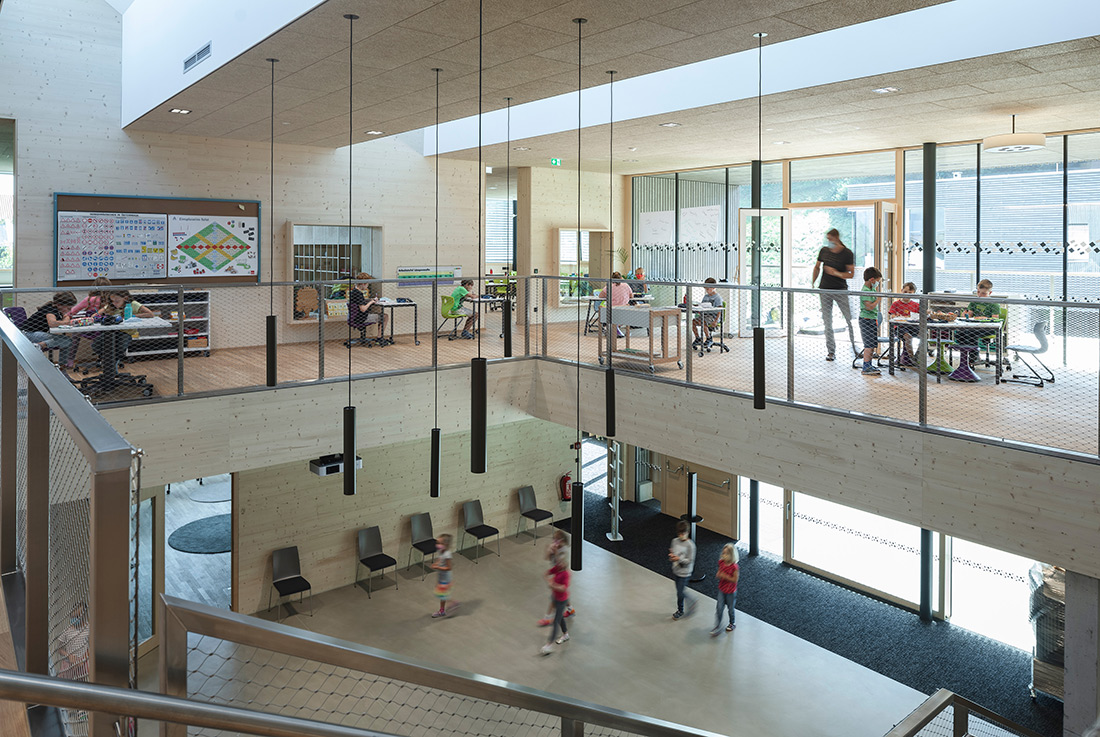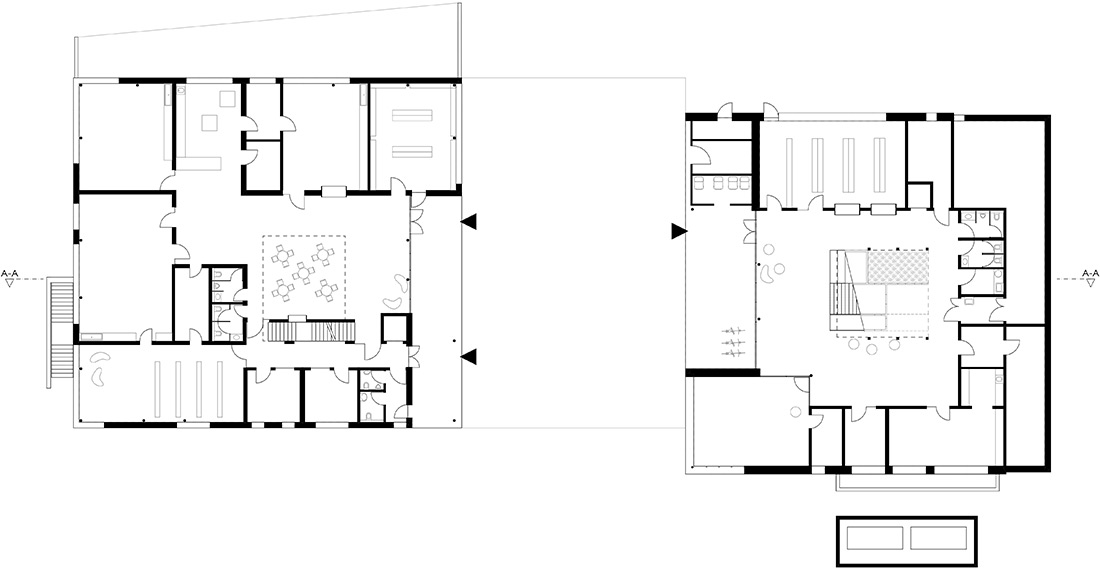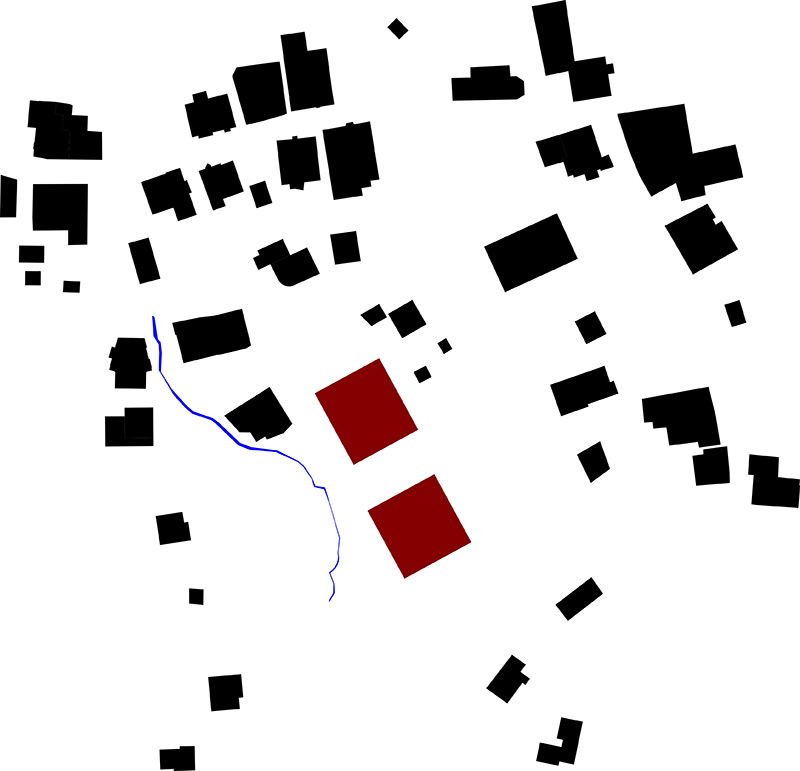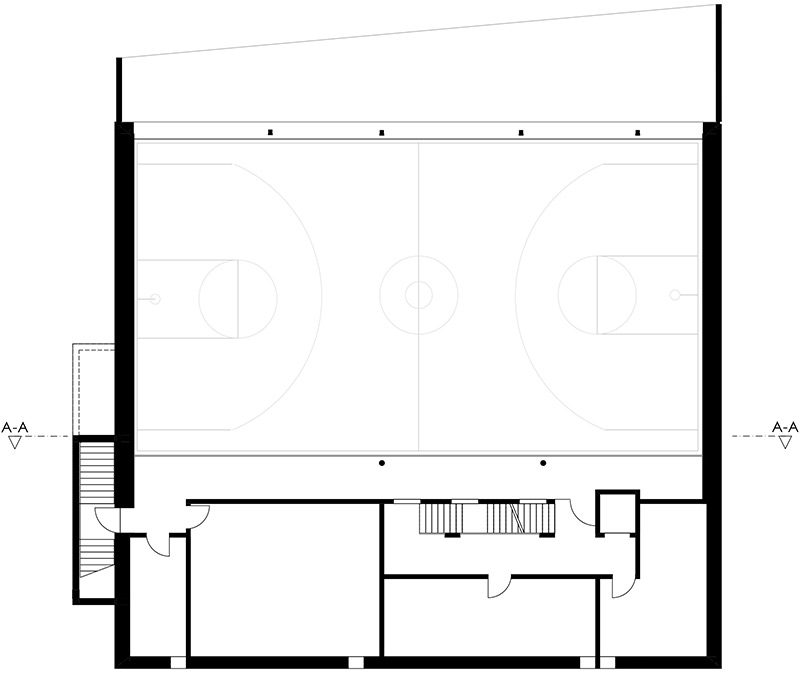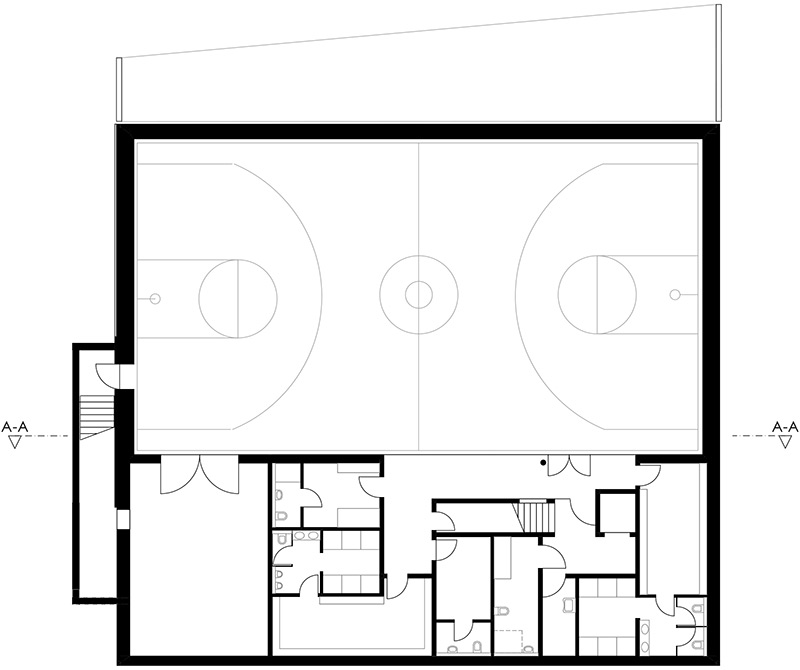 Credits
Architecture
Schwärzler Architekten ZT GmbH; Schwärzler Ingrid and Michael
Main contractor for wood construction
Rieder GmbH & Co KG, Strabag
Client
Gemeinde Lans, Tirol, Austria
Year of completion
2020
Location
Gemeinde Lans, Tirol, Austria
Total area
school 2.095 m2
kindergarten 1.035 m2
Site area
5.500 m2
Photos
W9 Studios OG, Mario Webhofer
Project Partners
Otis GesmbH Tirol, EAE GmbH, Riedle Installationen, Piller Schulmöbel, SCHORN GmbH, Bodner Ing Wohnbau GmbH, Erich Lanz Naturspiele GmbH, Hochrieser GmbH, Pohl Industrieböden GmbH, FESTEMA Baudienstleistungs GesmbH, Wuntschek GmbH, Winkhaus Austria GmbH
Related posts
Powered by