When creating the design, we were particularly careful that the new structure complements the old one. Therefore, the arches were taken over as they can be found in the old building. Due to the location and the large glass fronts, the park was wonderfully staged. Even the furniture was adapted to the shape of the building – such as the buffet table for events. Another highlight is the artwork by the Austrian artist David Leitner that extends over the entire ceiling.
What makes this project one-of-a-kind?
The transparent-looking structure that opens up a view of the garden.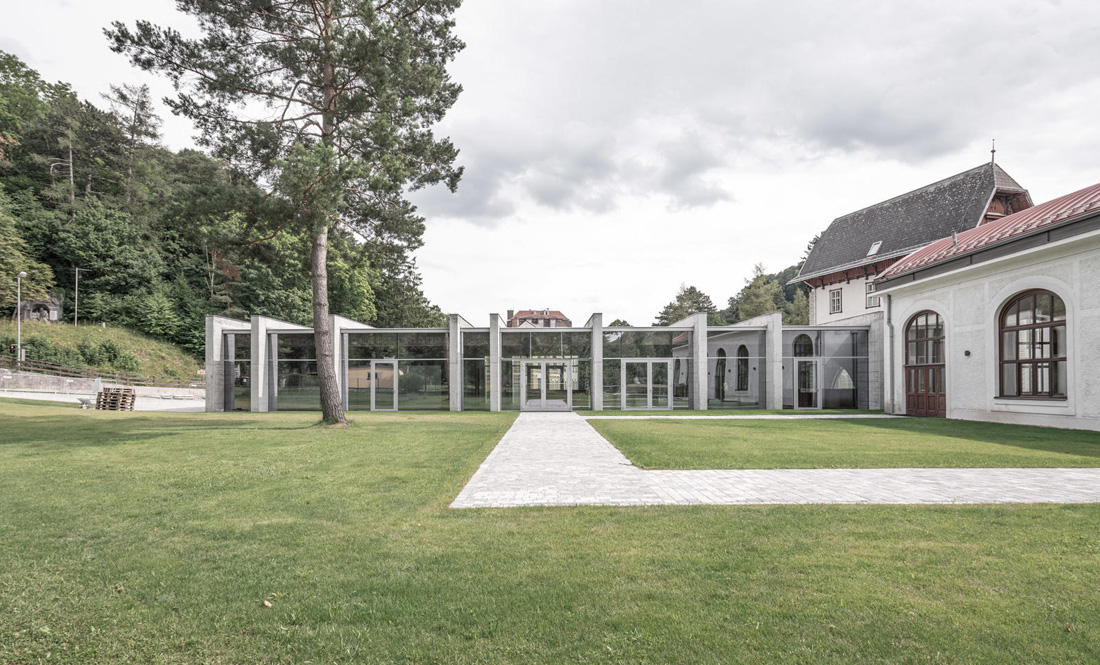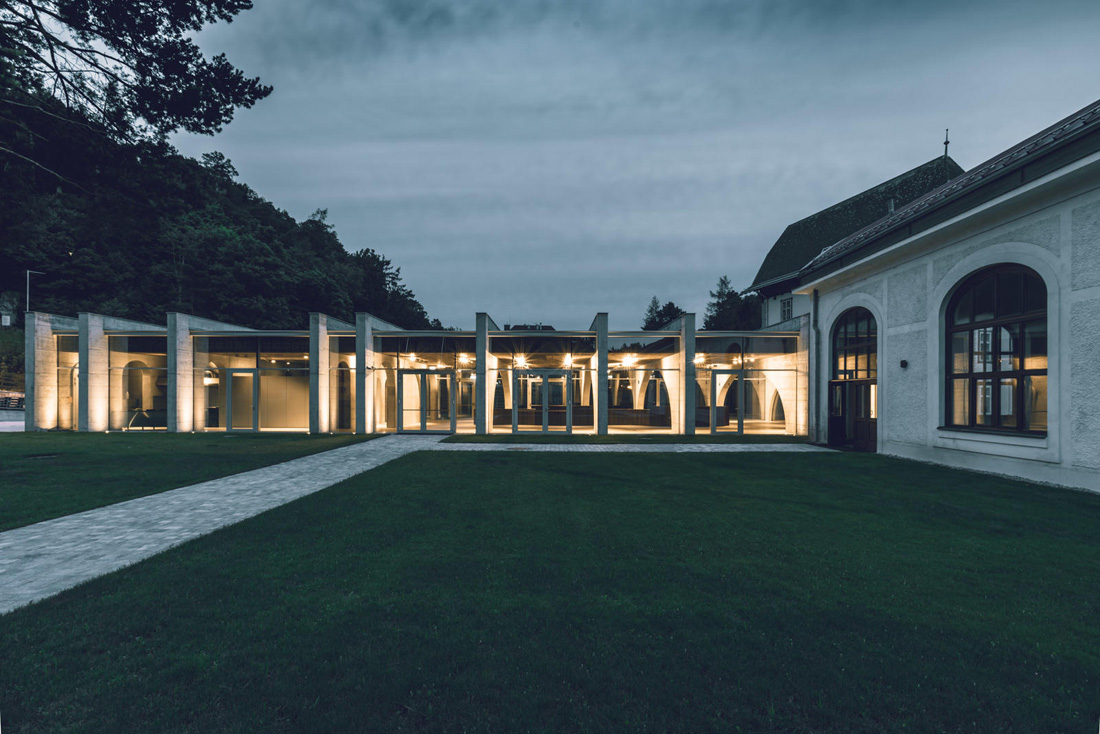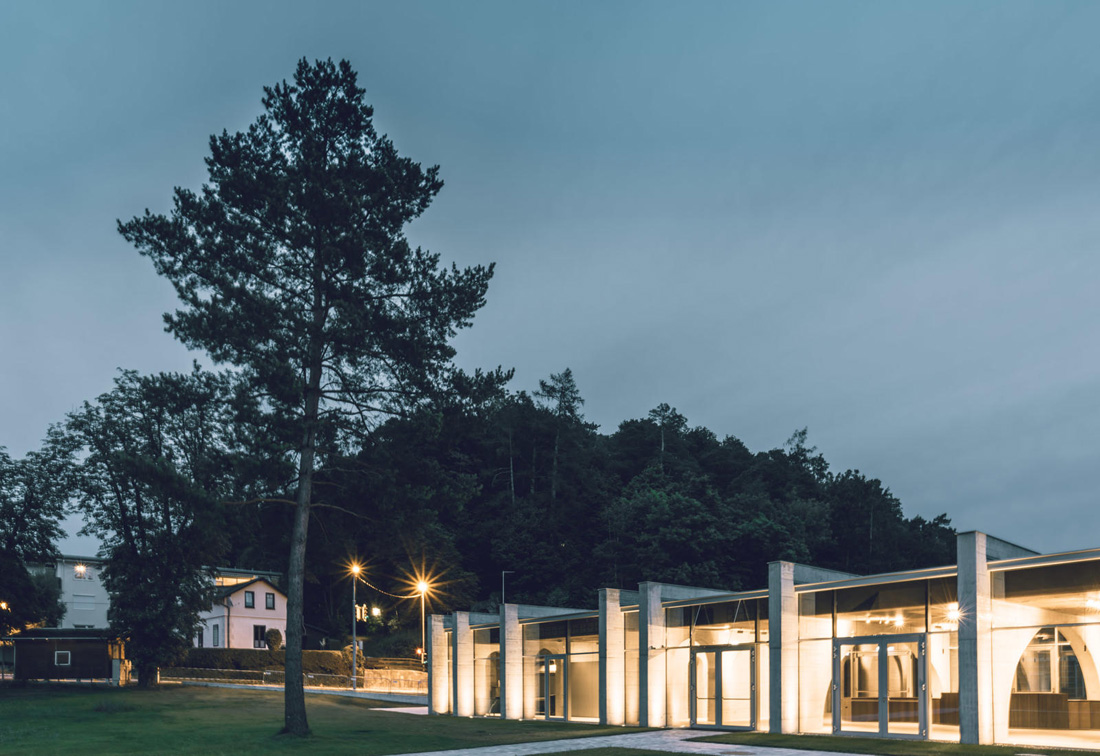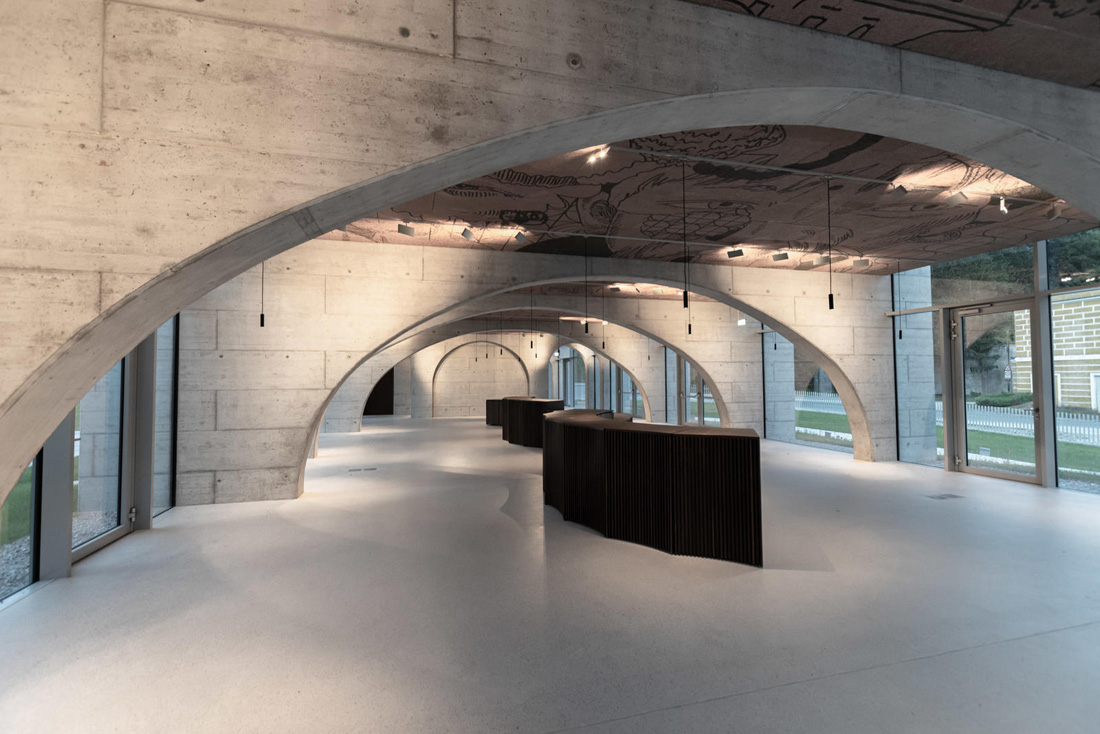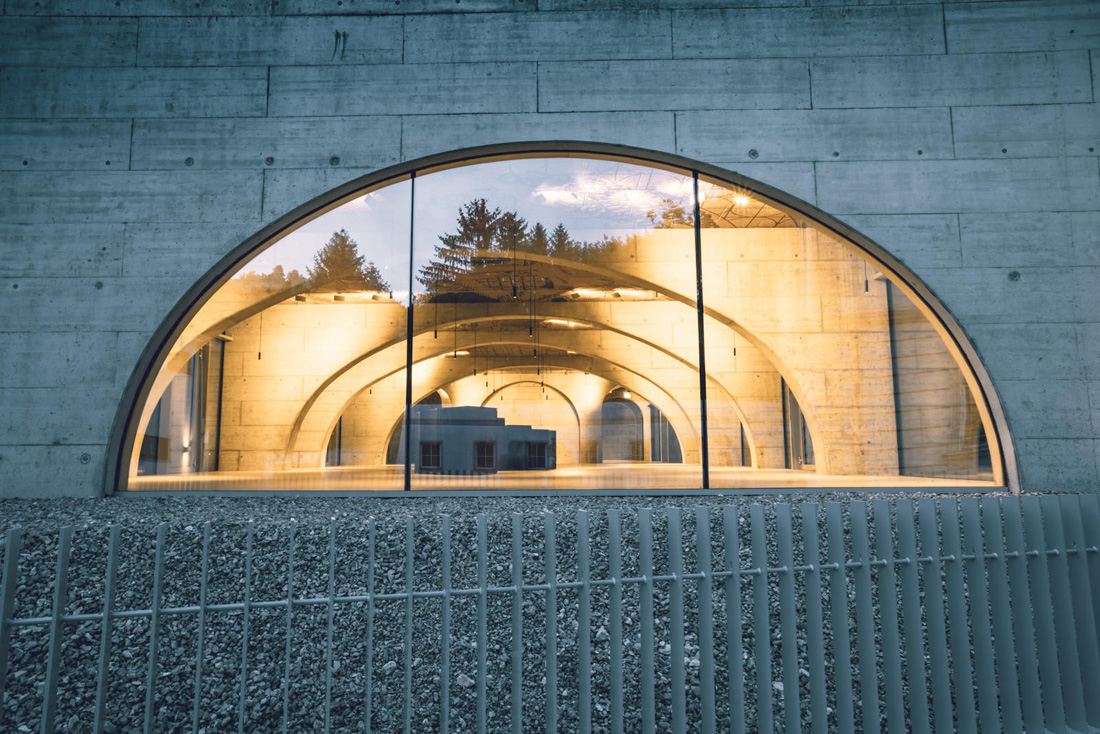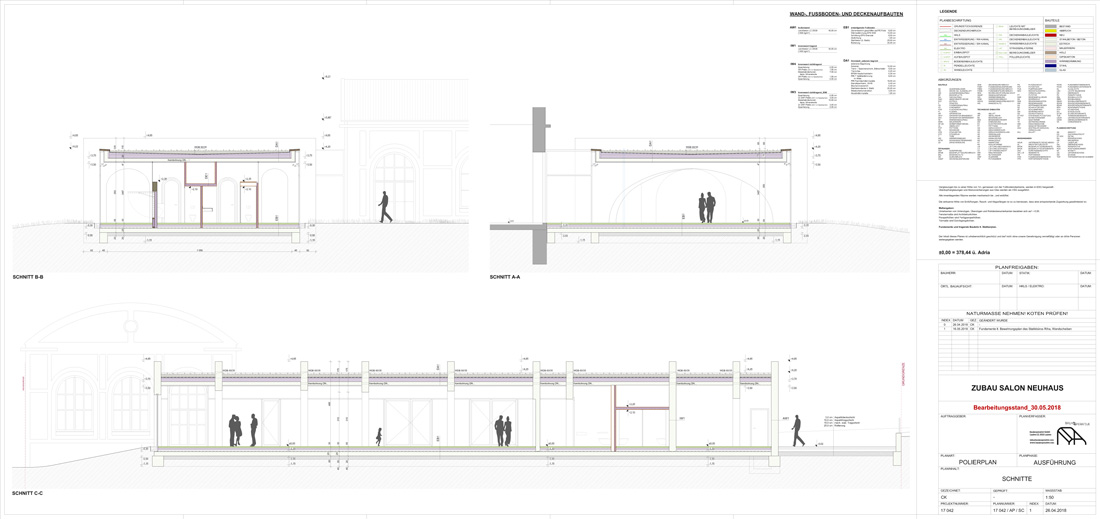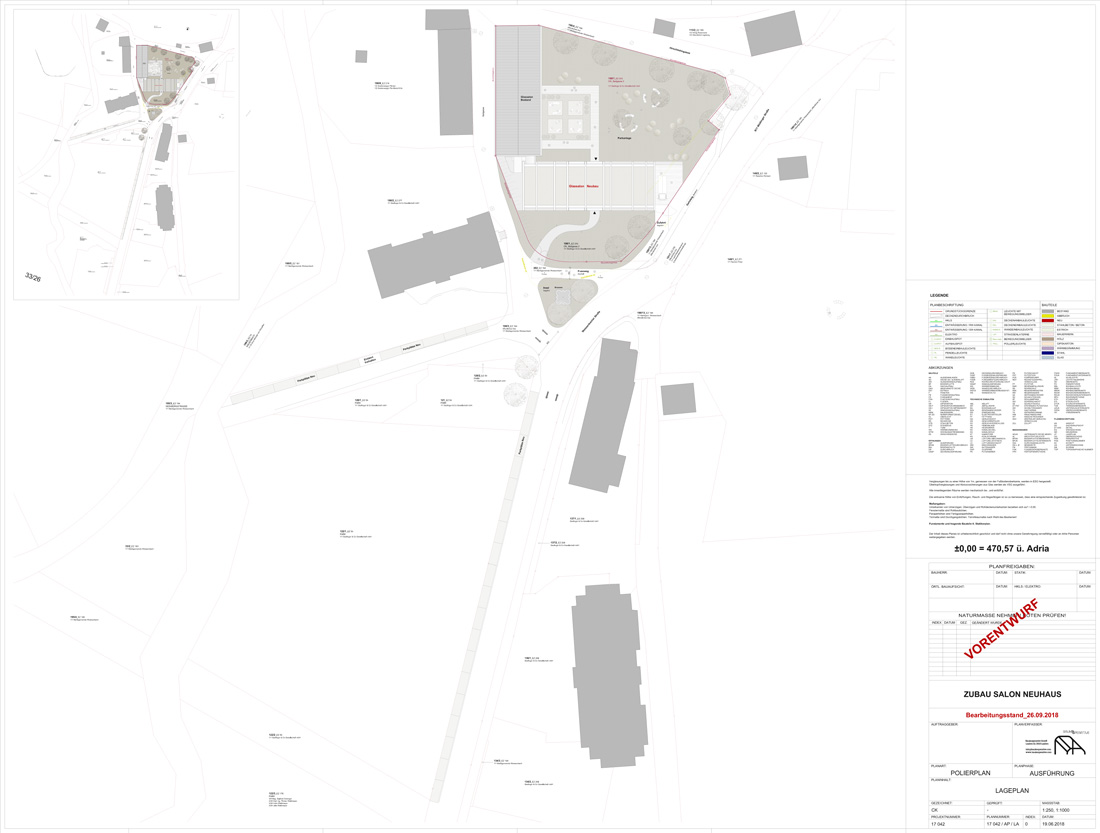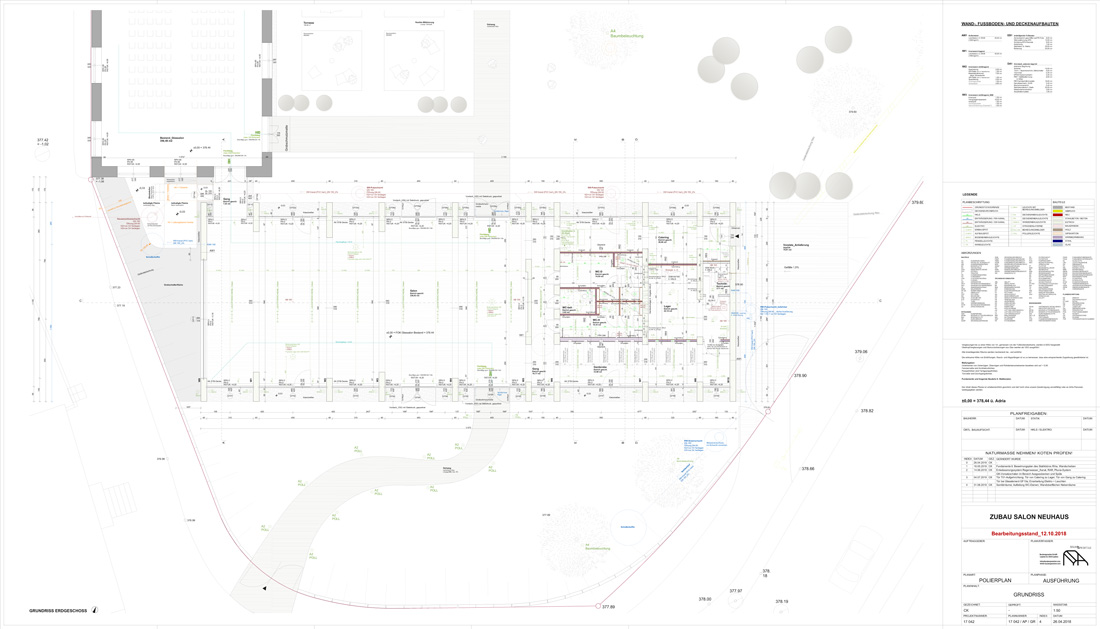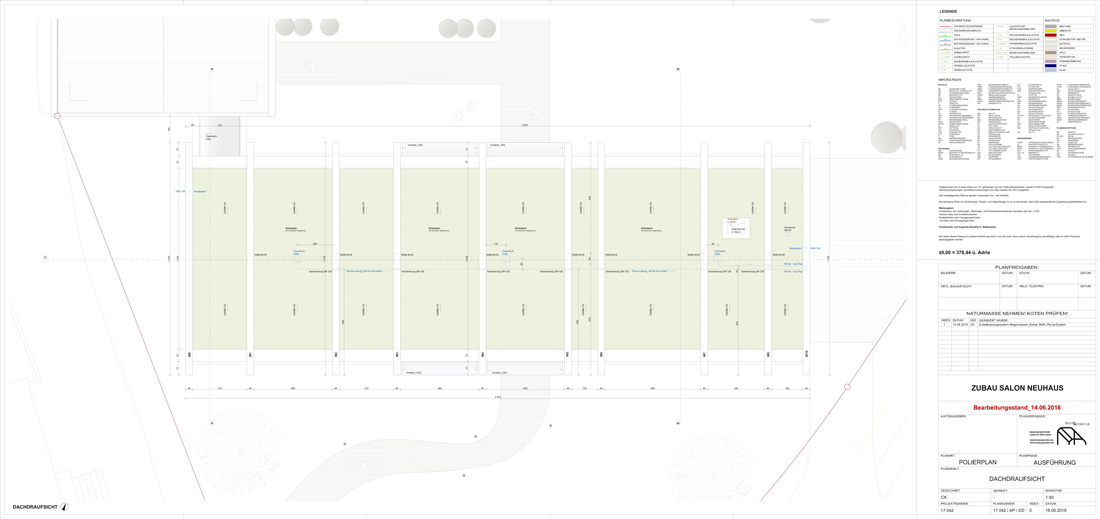 Credits
Architecture
Baukooperative GmbH; Michael Karasek
Client
Starlinger & Co GmbH
Year of completion
2019
Location
Weissenbach, Austria
Total area
2.939,36 m2
Site area
379,25 m2
Photos
Baukooperative GmbH; Michael Glechner
Project Partners
ÖBA Hochbau, Josef Lux und Sohn Baumeister Ges.m.b.H, Elektro Rapold, Eichberger Glasbau GmbH, Michael Gadinger Installationen, Tischlerei Miedl, Ernst Perner Spengler & Dachdecker, Tüchler Ausbau GmbH, Riha GmbH, David Leitner
Related posts
Powered by