The interior is divided into two areas: a client area with a reception, meeting rooms and a visitor's section and a separate section for lawyers. The lawyers were predominantly appointed separate offices due the character of their work which requires a great deal of concentration. We decided to use double frameless partitions with structural corners, which ensure sufficient acoustic comfort and make the space beautifully lightened. The entire interior is very gentle, airy with an emphasis on pleasant and quality materials such as wooden veneer or marble.
The main obstacle to the realization was the building itself – it is a historic building attached to a large modern building. The solution of technologies or some material connections therefore required more creativity than when working in a new office building. However, the Genius loci of such offices is irreplaceable and will compensate for all the difficulties.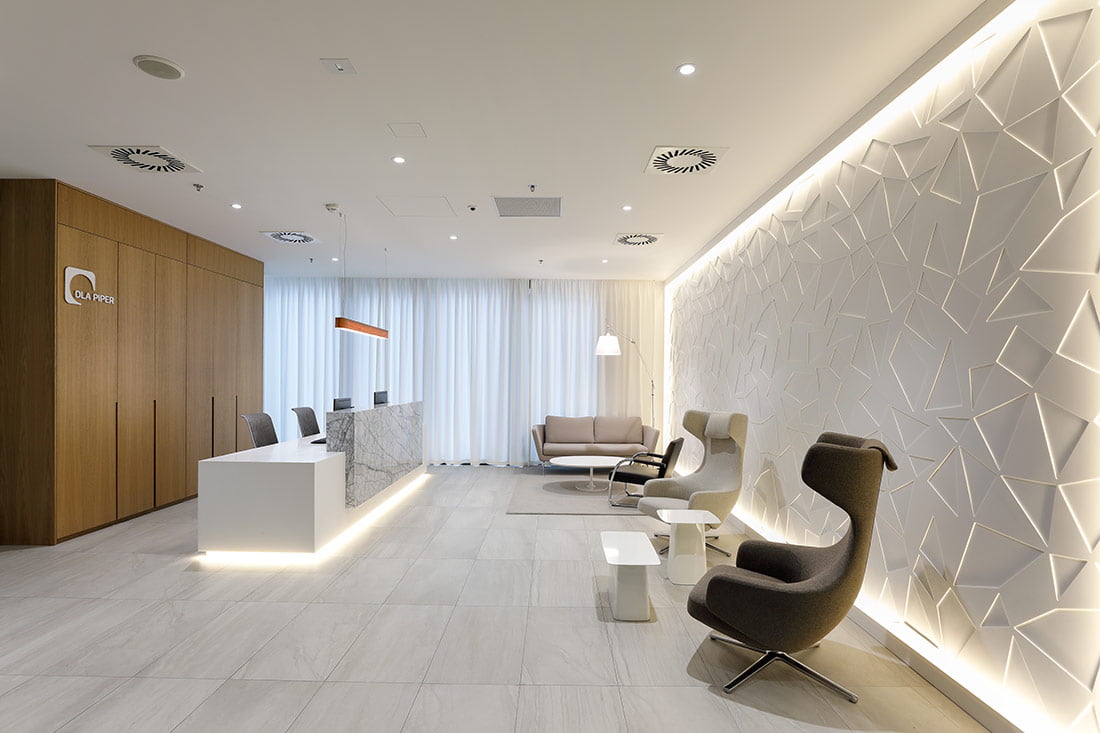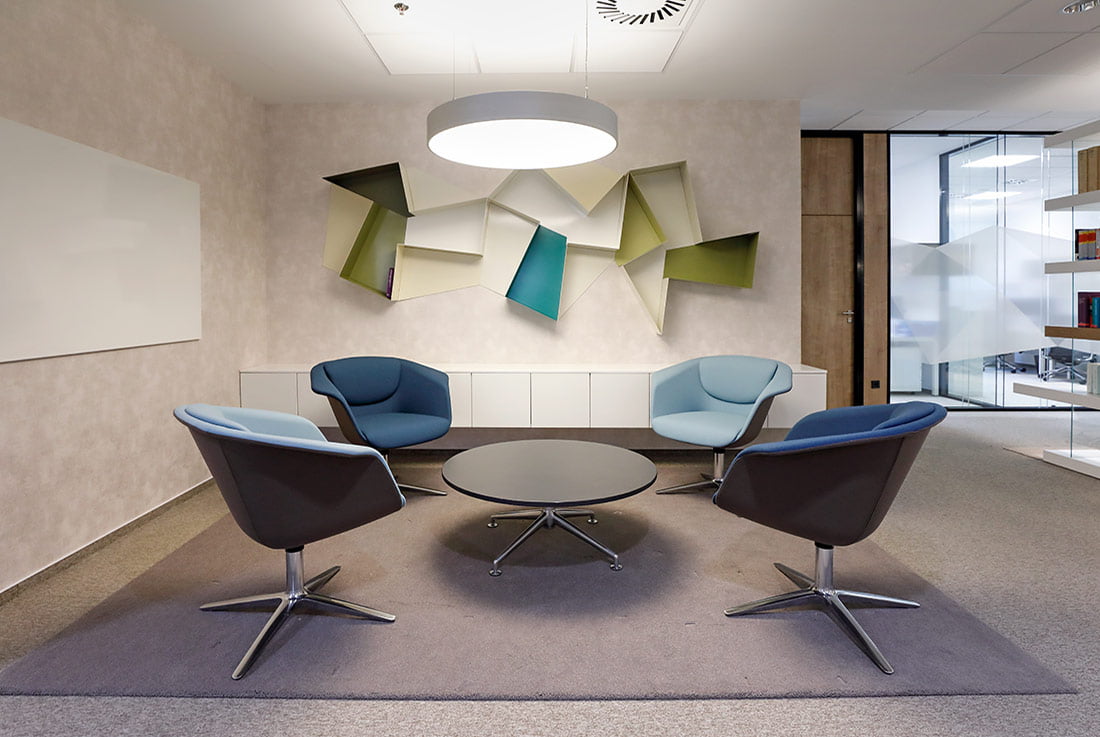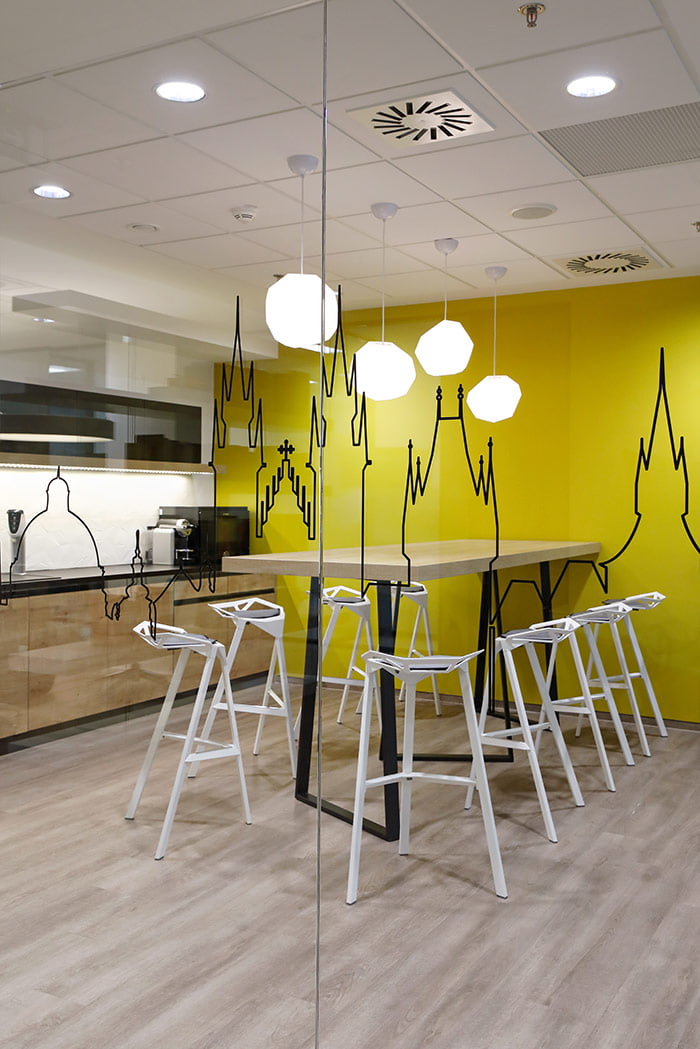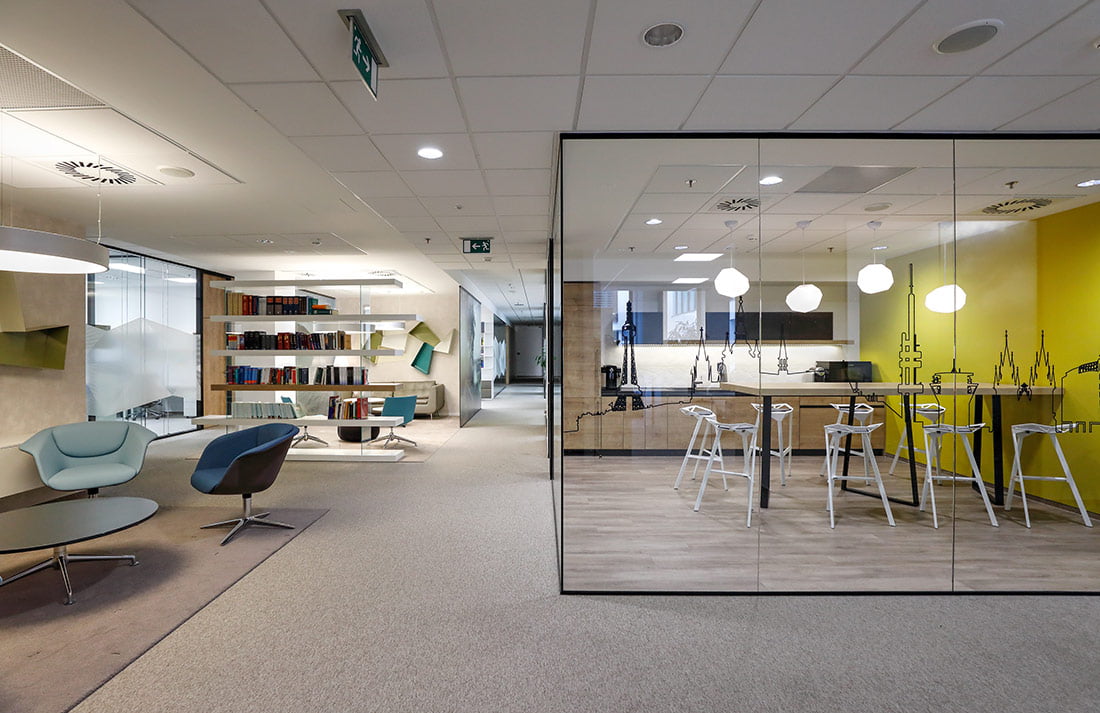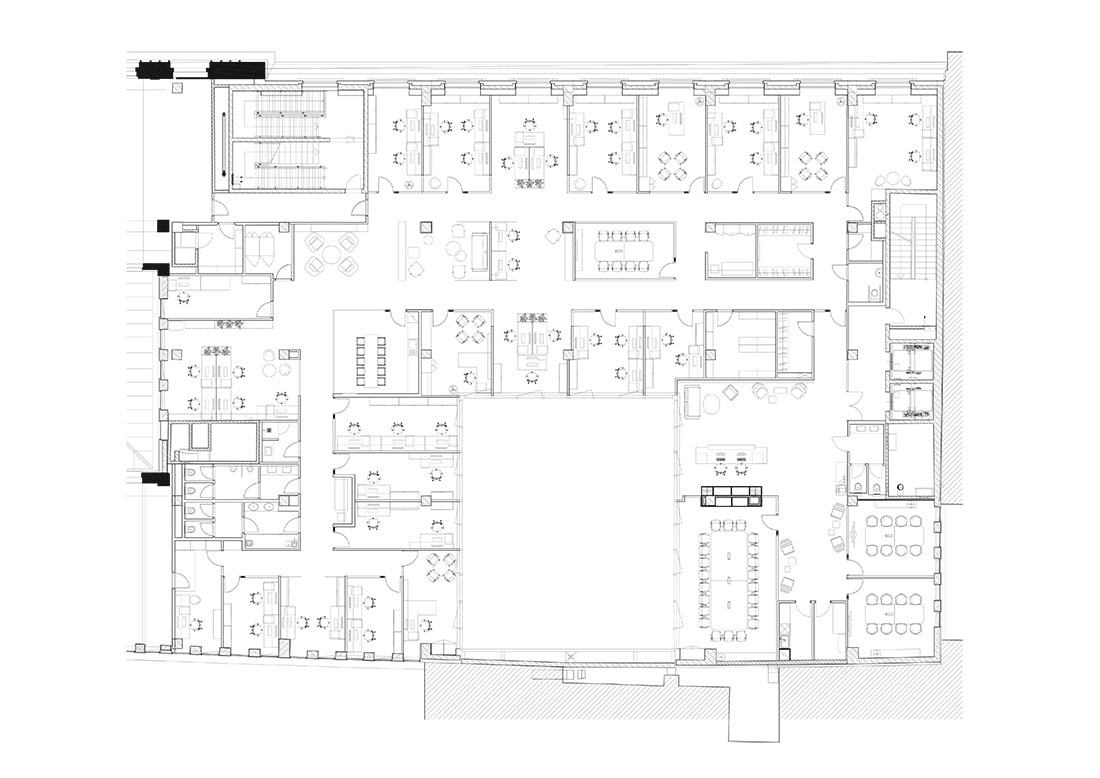 Credits
Interior
ATELIER KUNC architects / Michal Kunc, Miroslava Fiedlerova
Client
DLA Piper Prague LLP
Year of completion
2017
Location
Prague
Photos
Jan Vrabec
Project Partners
OK Atelier s.r.o., MALANG s.r.o.
Related posts
Powered by