Inspiration:
The collection is about the sincere connection between cultures and their heritage in the modern world, without reference to nostalgia. We were inspired by the works of Gijs Bakker (Face Ornament Worn By Emmy van Leersum) and Kiki Smith (Mother, 1992). Trying to combine them with the naive and futuristic mood of the collection. The collection conveys the atmosphere of a souvenir shop, where each image is like a memorable statuette on a shelf with the jingle of glass elements in motion, the projection of the glare of light from the decor.
Material and tehniques:
Mixed materials. For decor and acessories we used glass: heated and betrayed various shapes of glass sticks. Glass can be seen on embroidered hats, as well as earrings and pendants.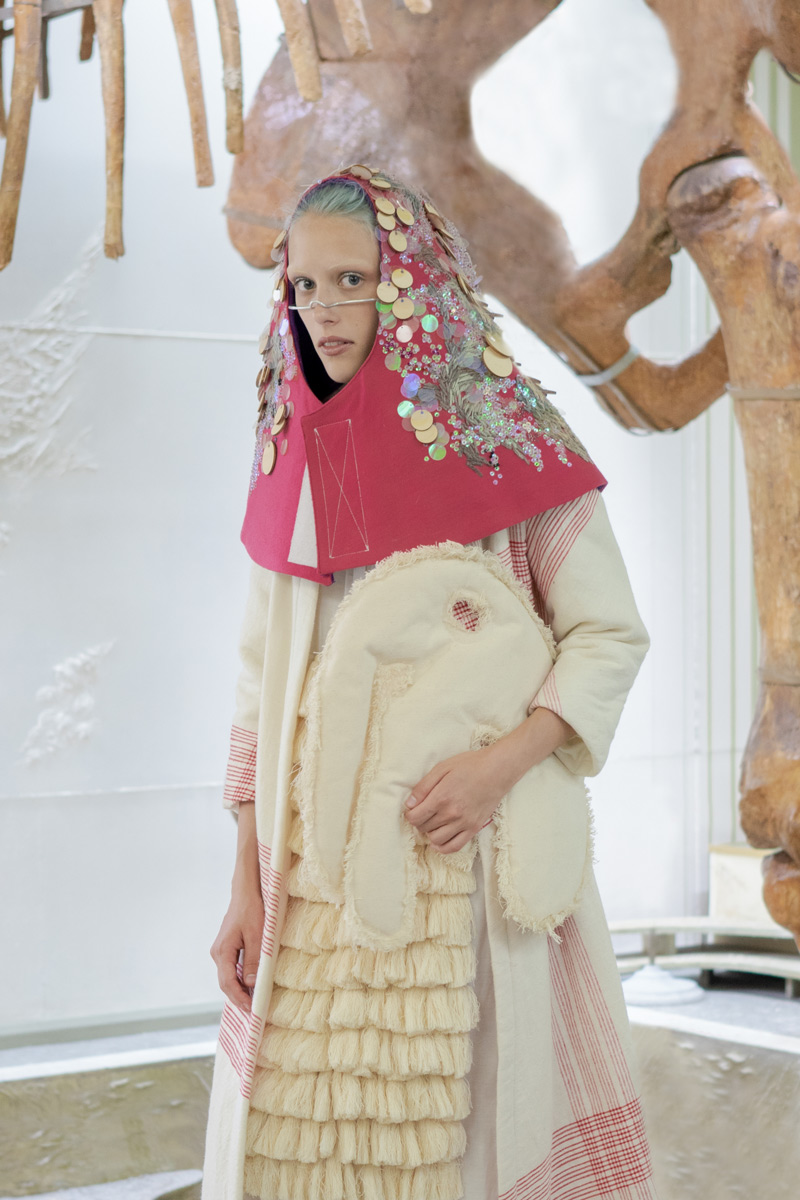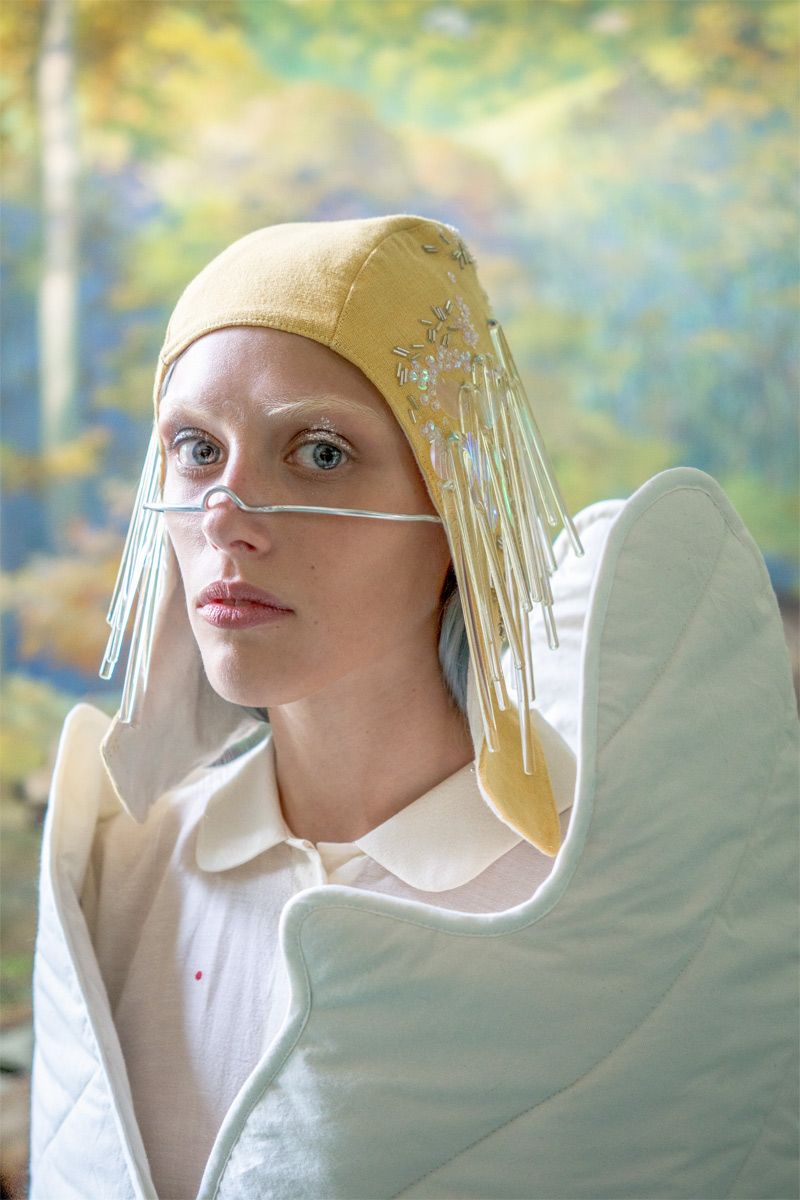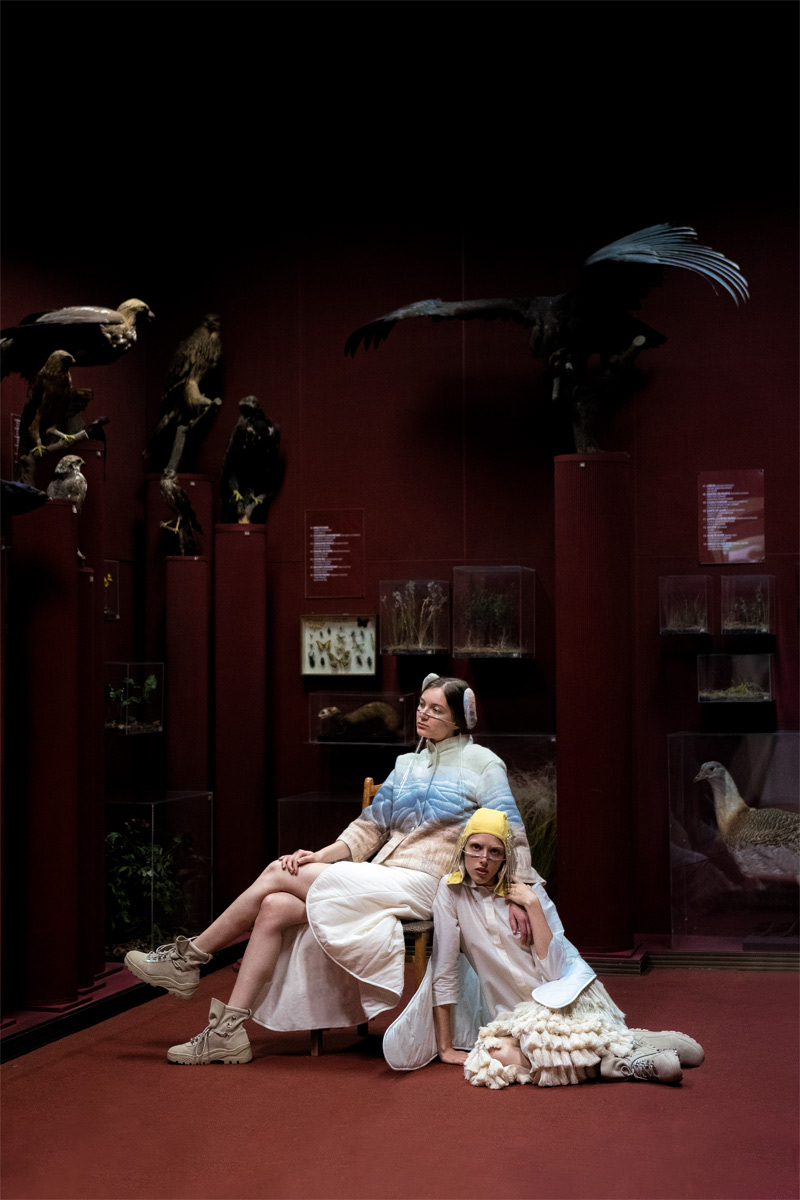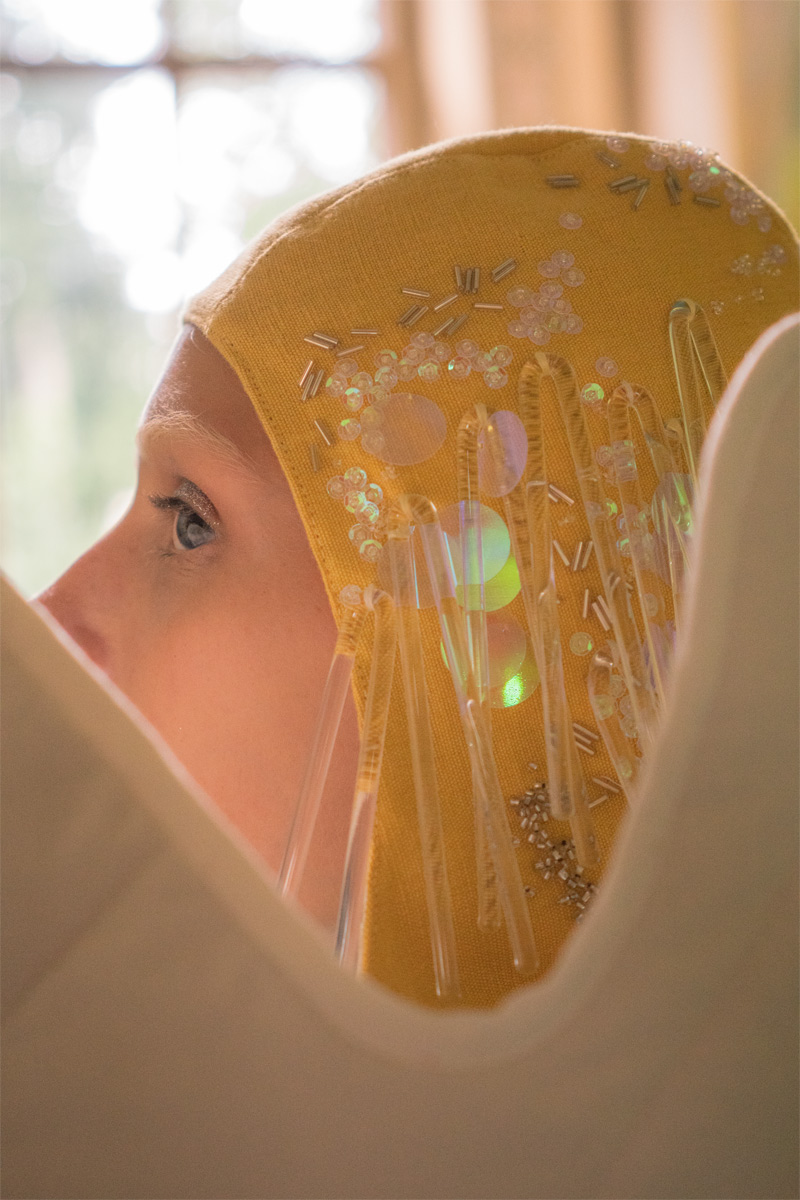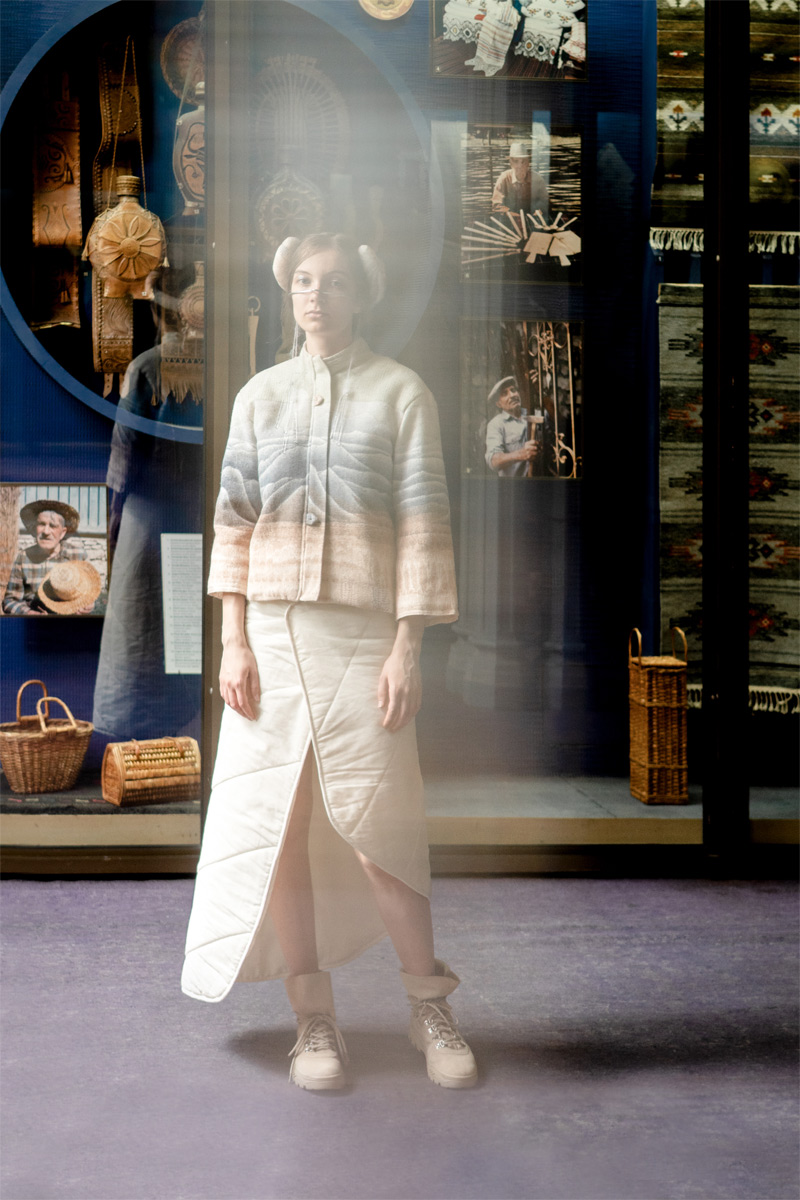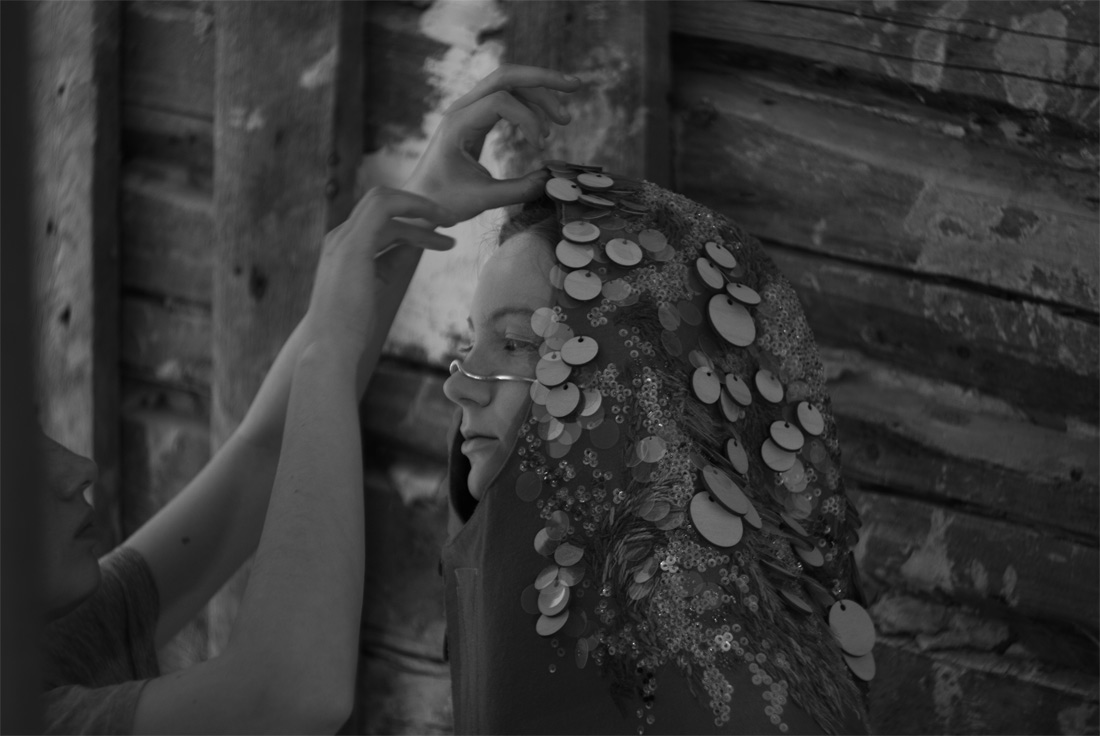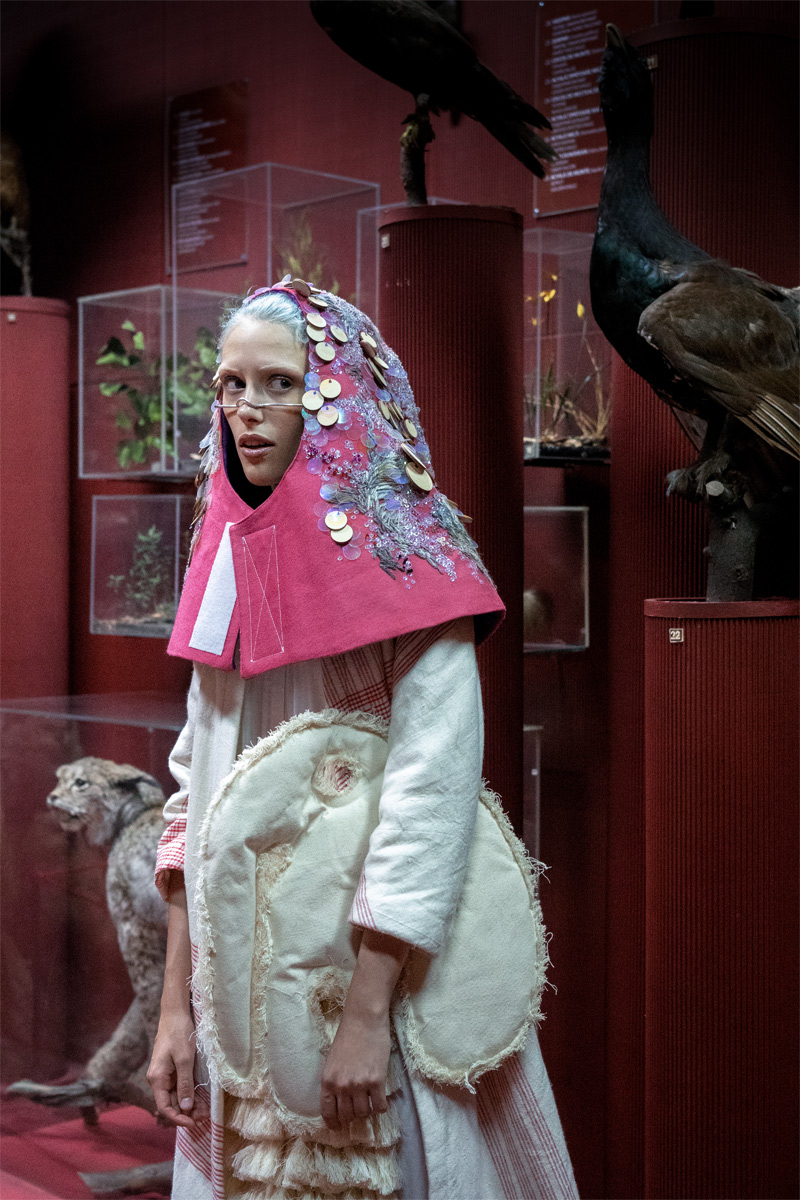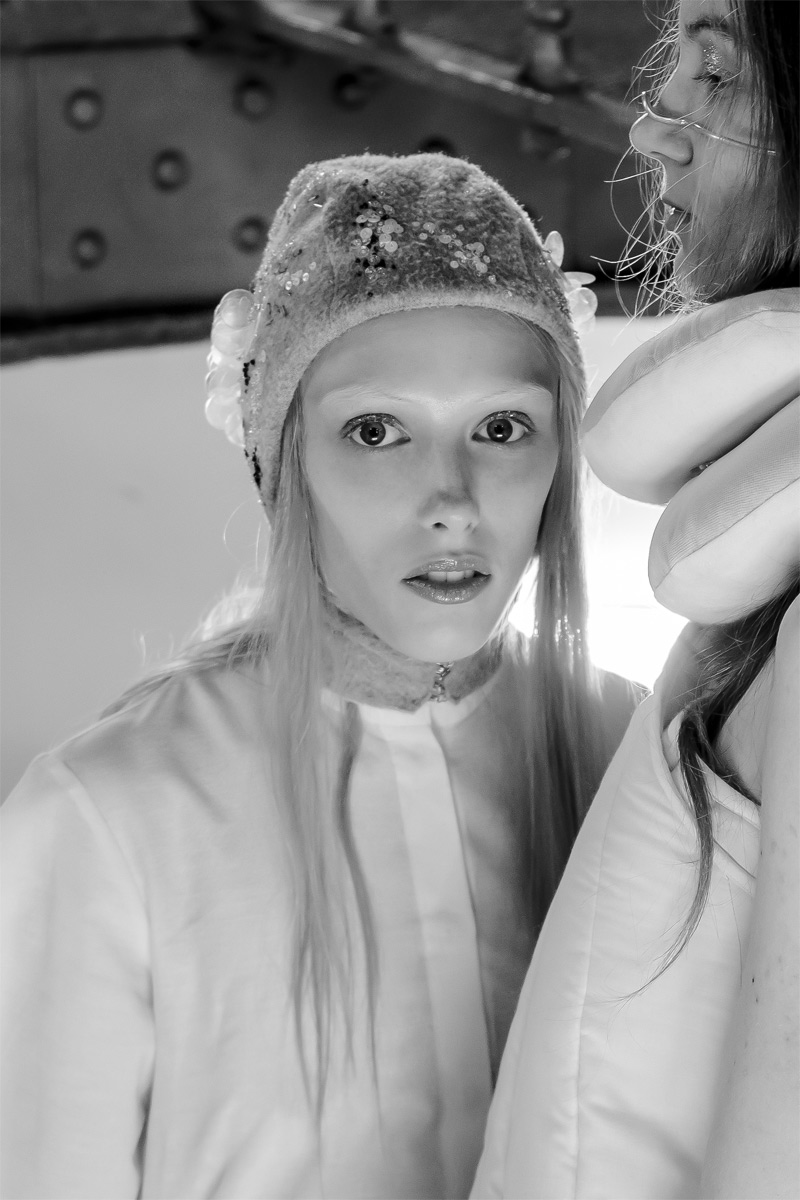 Credits
Collection or creation
WELCOME TO GIFT SHOP
Brand
OK KINO
Designer and / or studio
Darya Golneva & Denis Caunov / OK KINO

Year of production
2019
Designer's country of origin
Moldova
Country of brand origin
Moldova
Photography
Denis Caunov
Related posts
Powered by