The shape is very important in any design. It defines style along with other elements like color palette, material, and influence. This Cube-shaped house is featuring a minimalist design, lacking any unnecessary and purely decorative features.
The house offers a total area of 300 square meters.
The cube-shaped house design ground floor is a conglomerate of social spaces including the kitchen, dining room, and living area. The first floor is a private zone containing four bedrooms, two bathrooms, and a wardrobe. The – one floor is for rooms with secondary purpose laundry room, machine installation room and large storage space.
The house has a very simple appearance. Their minimalist facade let you know that style will also be seen inside and prepare a simple mood and decor. Another extremely common feature of this house represents the large or oversized windows.
The windows have square shapes in order to match the shape of the house. The wide glass windows, provide the building with excellent illumination. The reason for that was to maximize the amount of natural light. Because that gets into the rooms but also, ake the connection between the indoor areas and the large outdoor spaces even more prominent.
This house, built primarily from concrete, combines its hard materiality with sleek, natural wood for a modernist but relaxing aesthetic.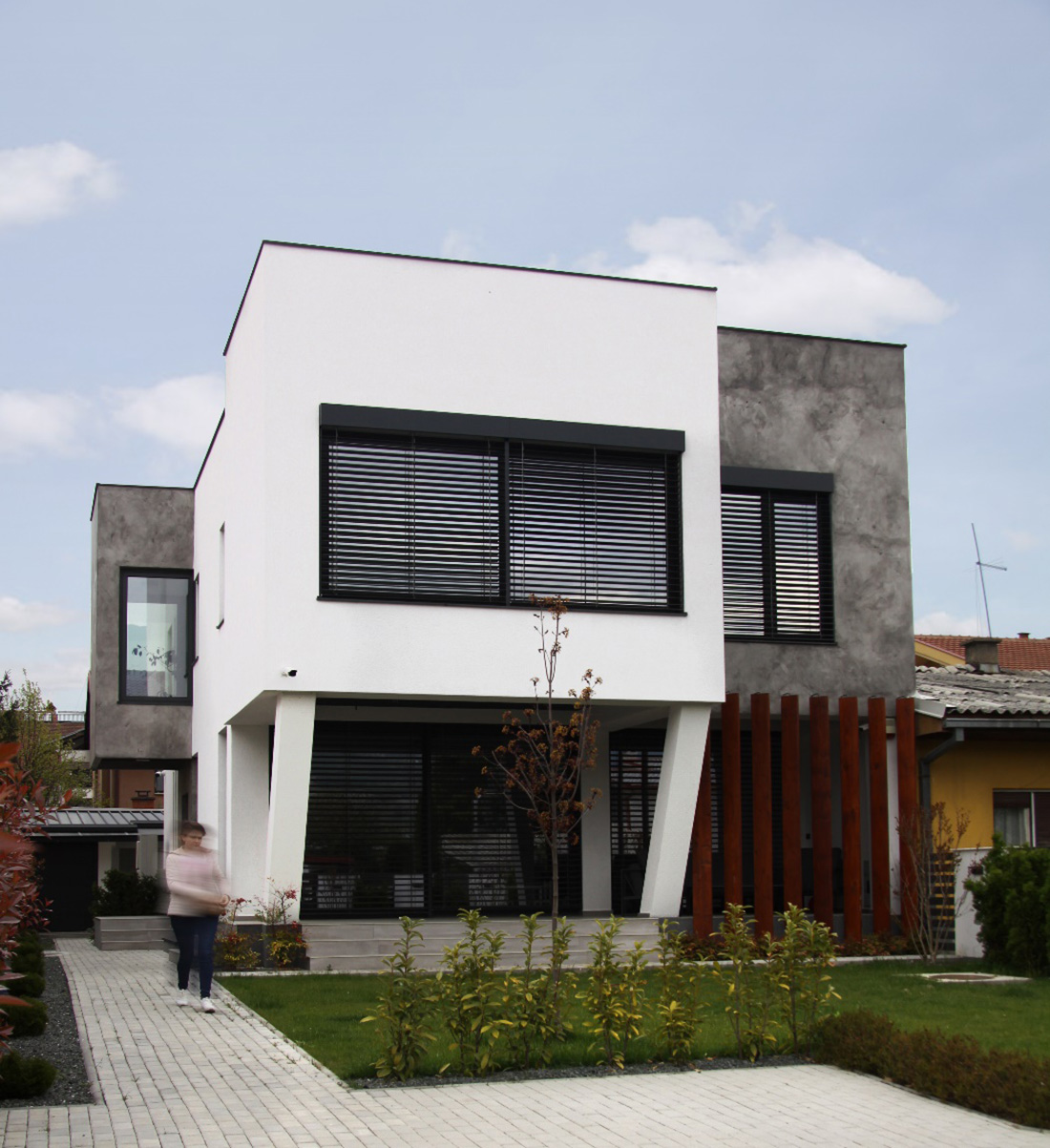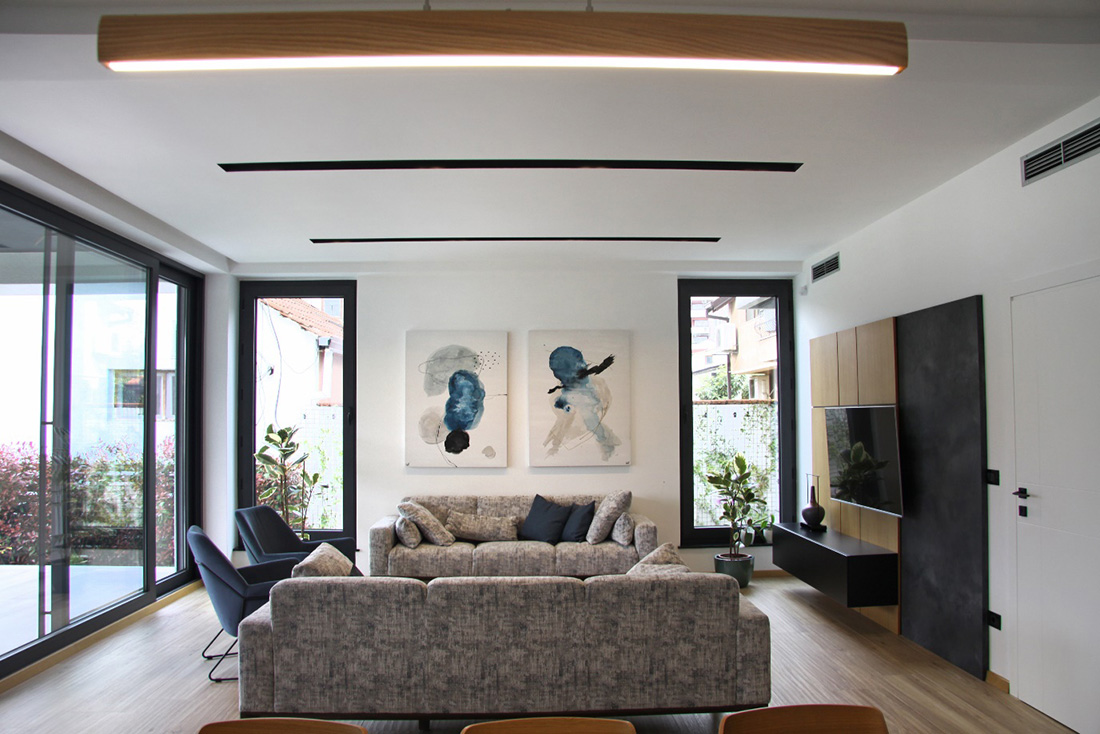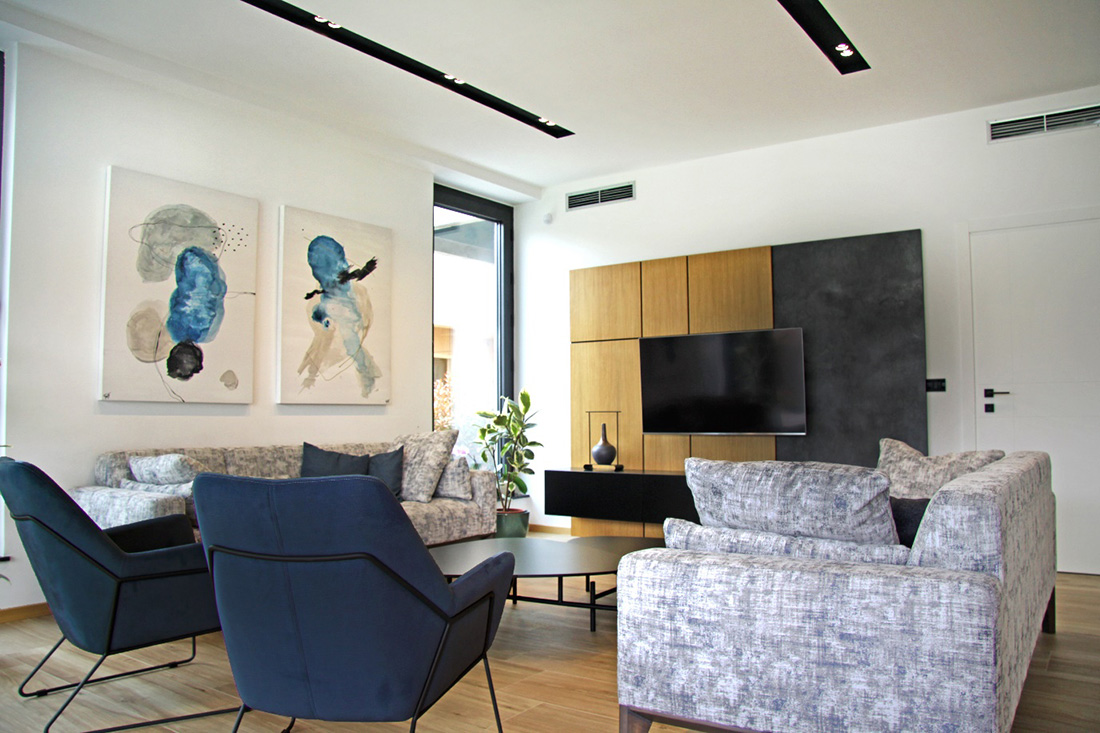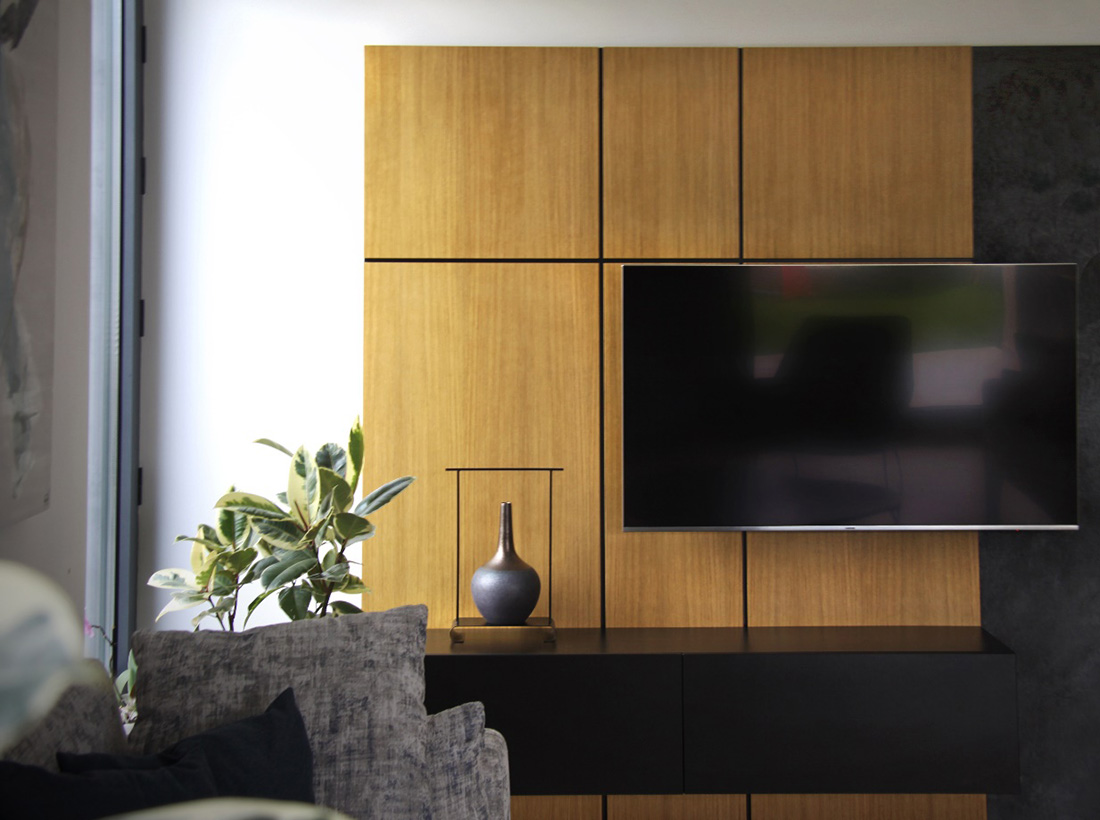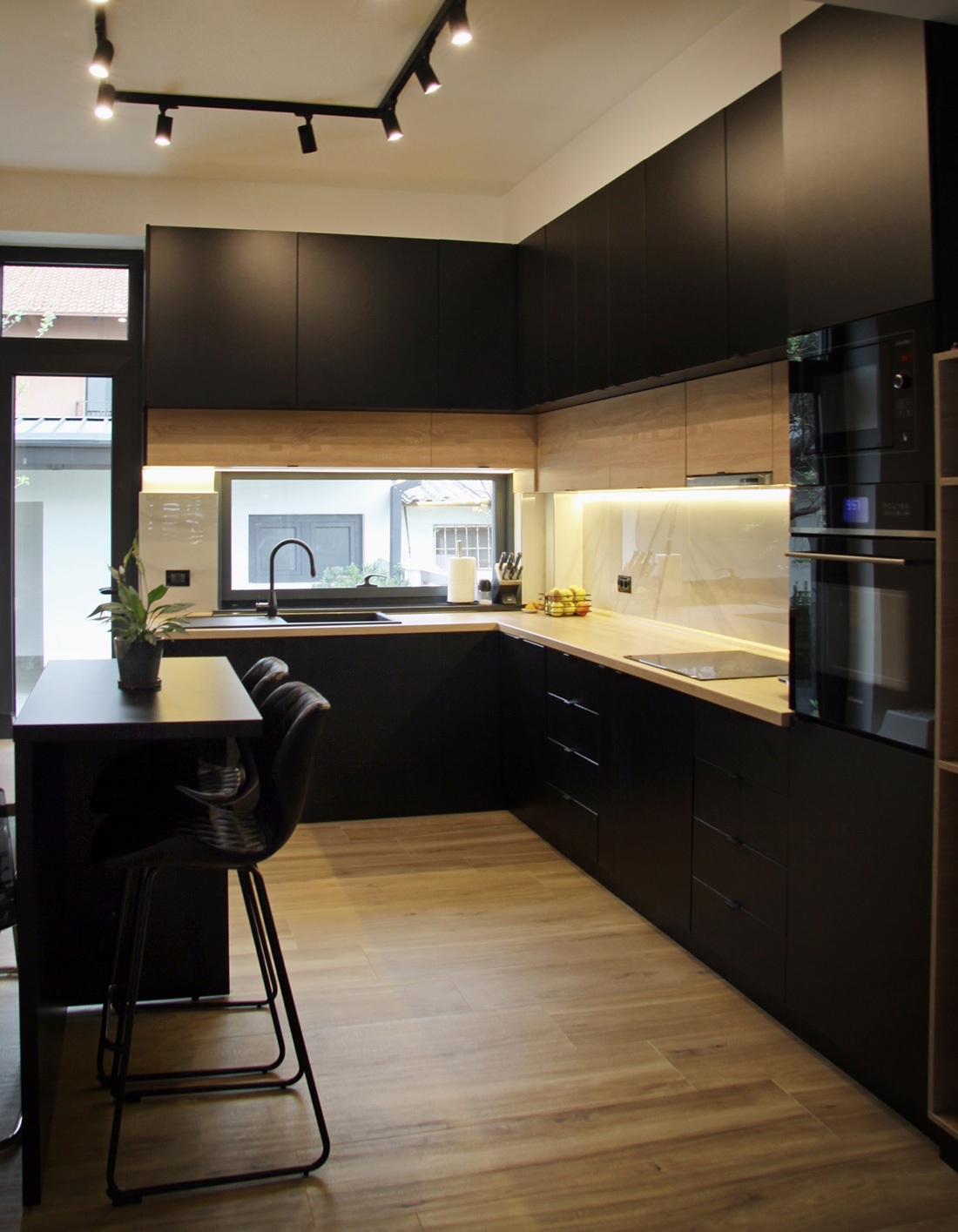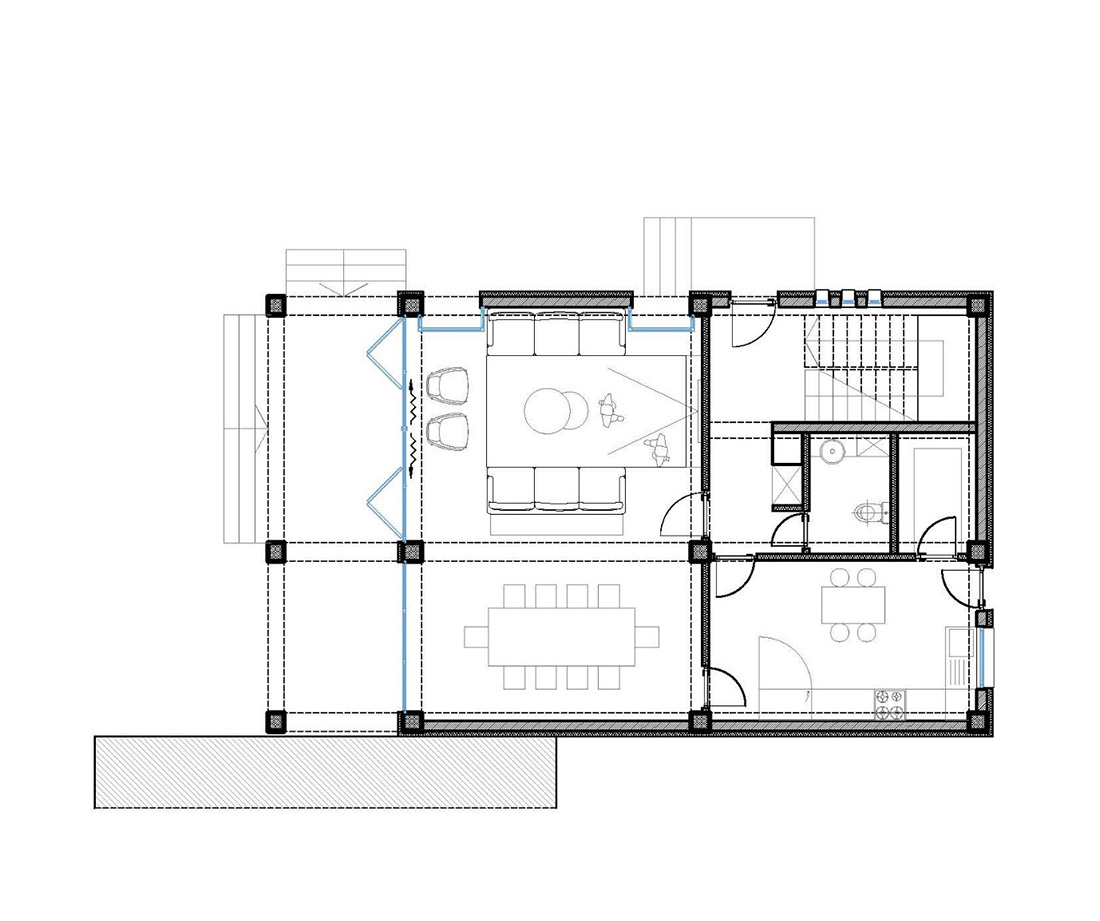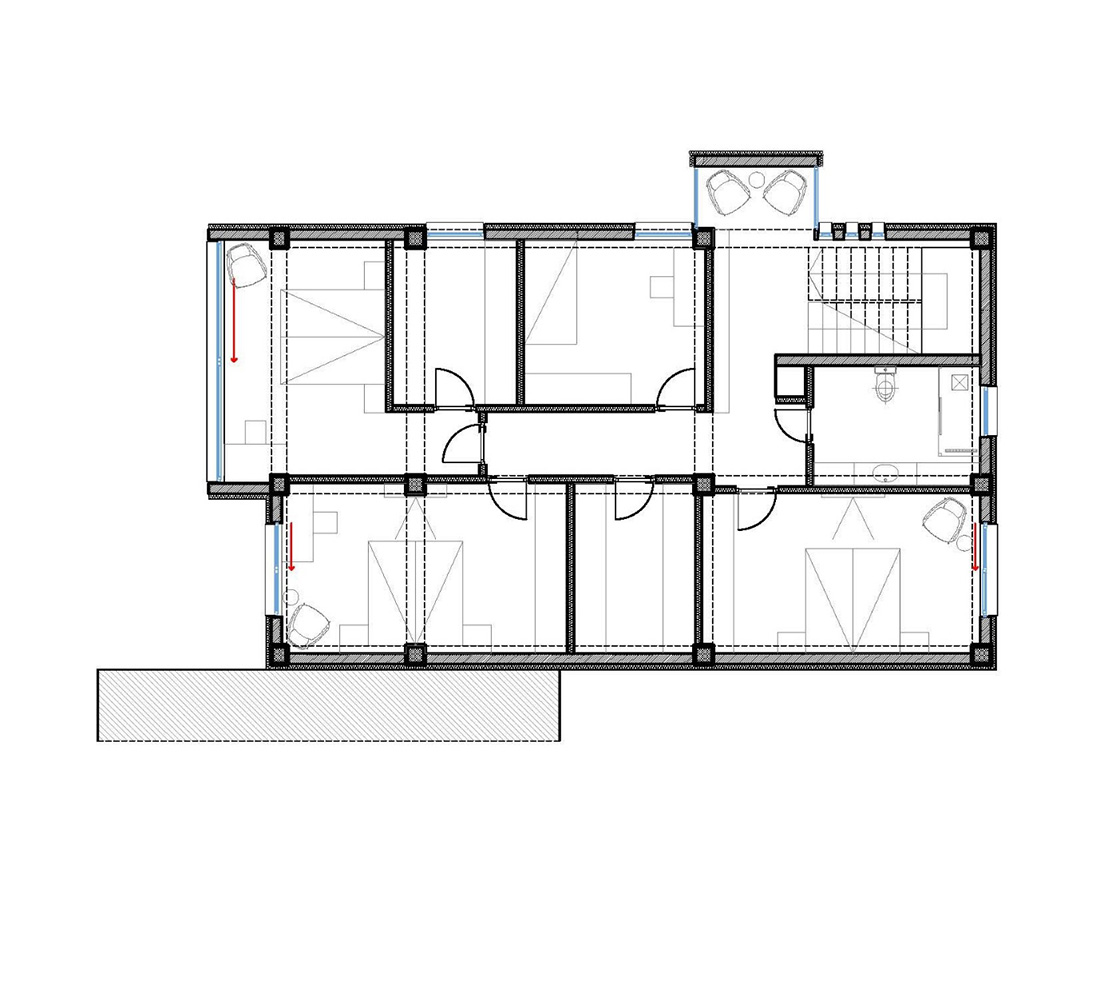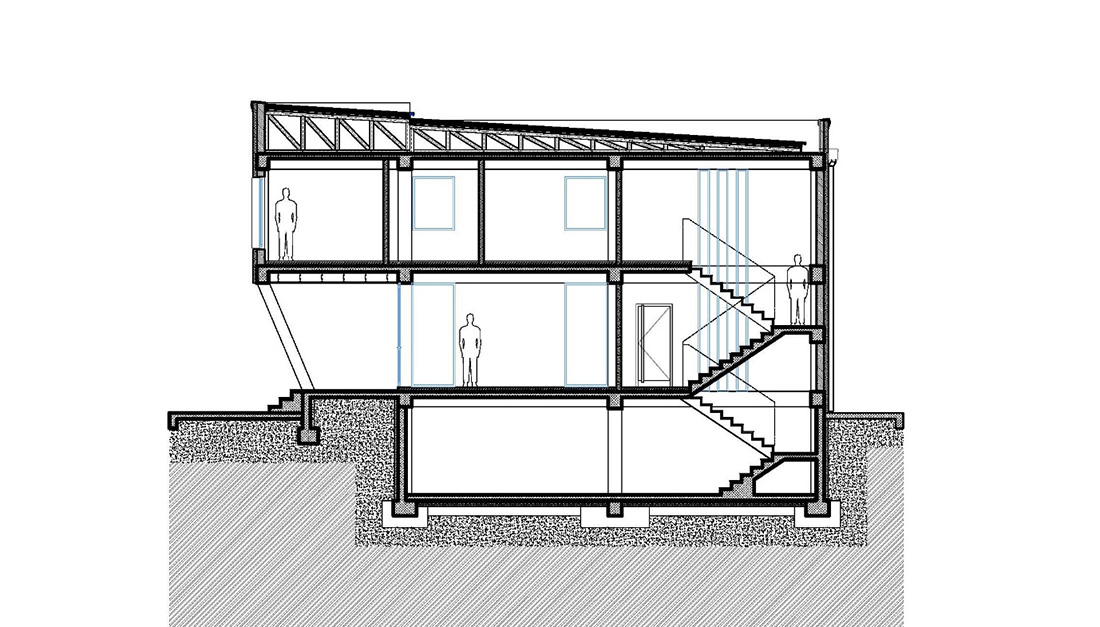 Credits
Related posts
Powered by