"De revolutionibus orbium coelestium"
Inspired by the revolutionary theories of the Polish scientist, Copernico Bistrot offers a new concept of cuisine where the taste is the center of a universe in which people and dishes could spin and mix together in a place that merges many cultural influences from all over the world.
The location, a nineteenth-century building in neoclassical style, located in the historic heart of Aversa (near Naples), is characterized by a succession of large rooms on two levels that overlook over an internal astonishing and well decorated courtyard.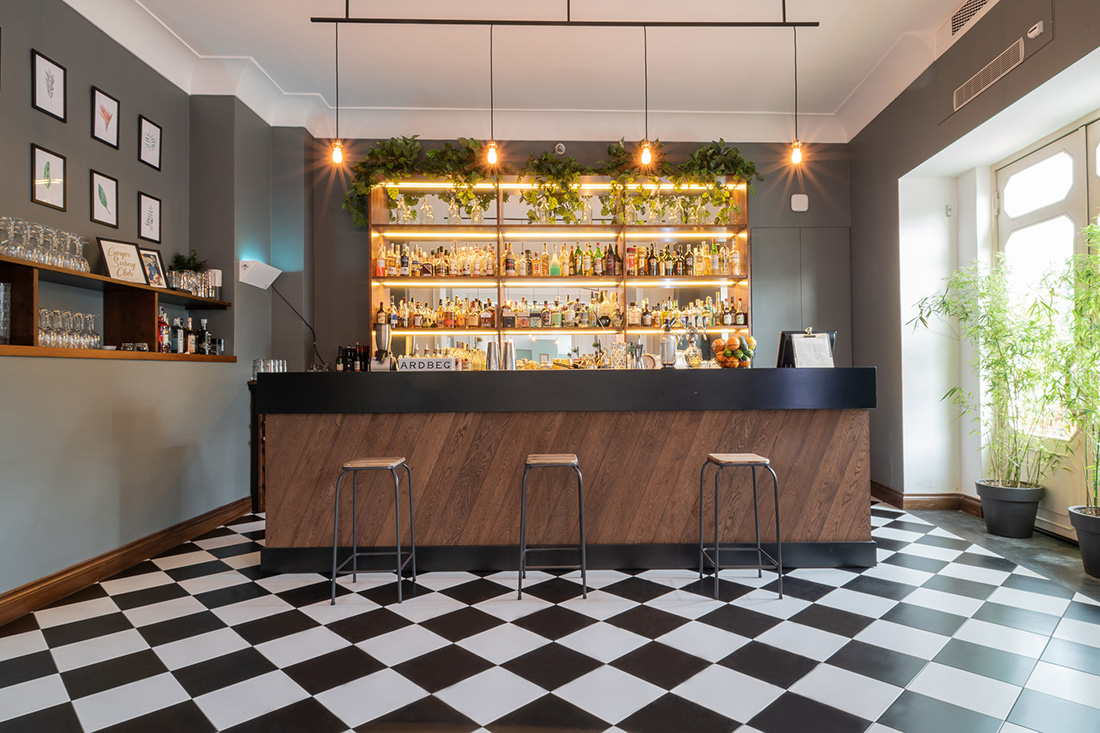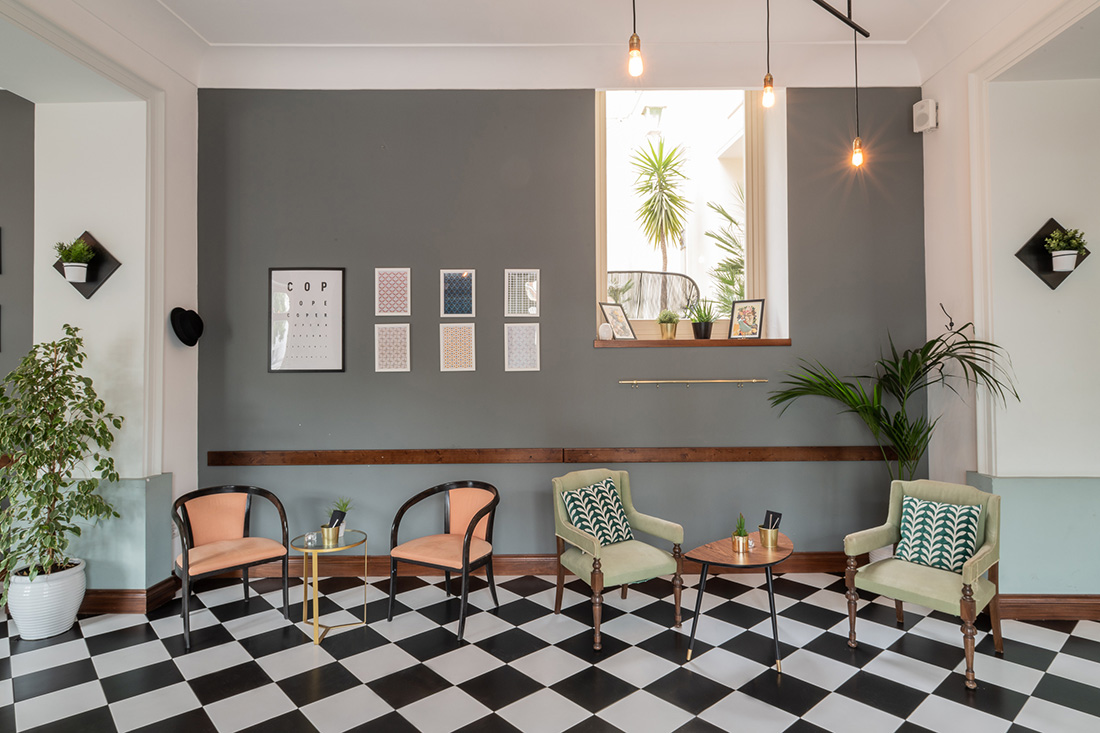 The interior design, characterized by introduction of contemporary and international finishes, enhances the beauty of the space translating into a mixture of languages and references to Europe which find hospitality and ease within the walls of this ancient place.
The generous heights and spacious rooms of Copernico are filled with the hand-crafted creations of local artisans with accurate attention to details.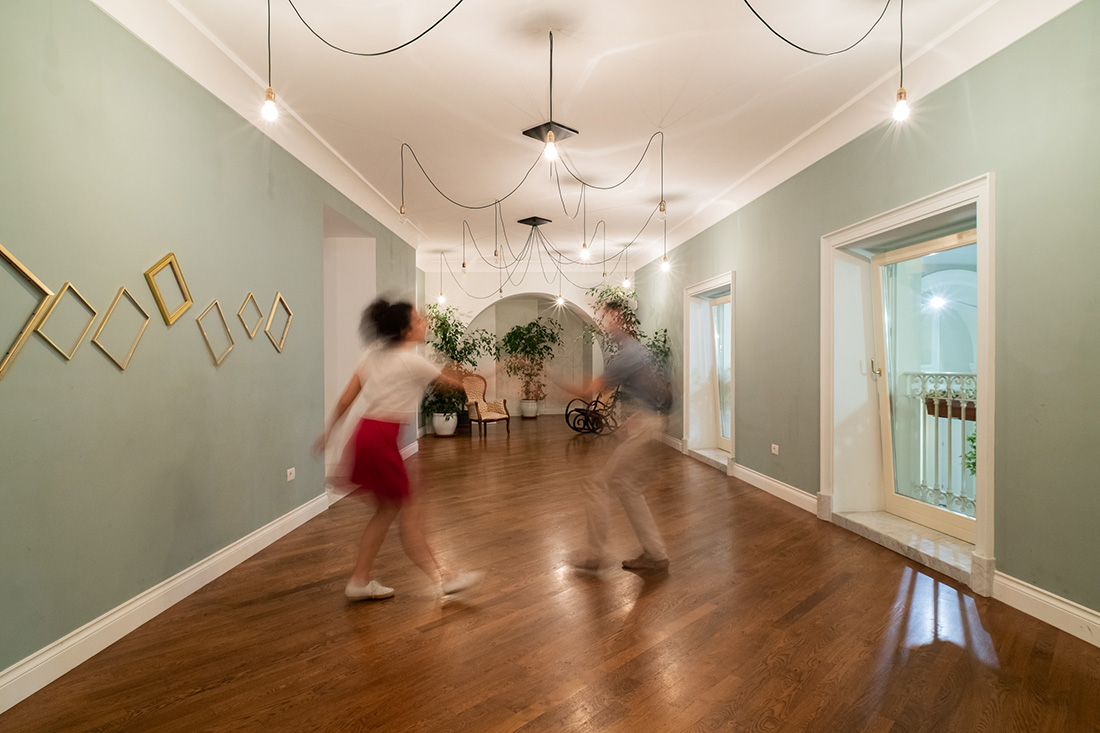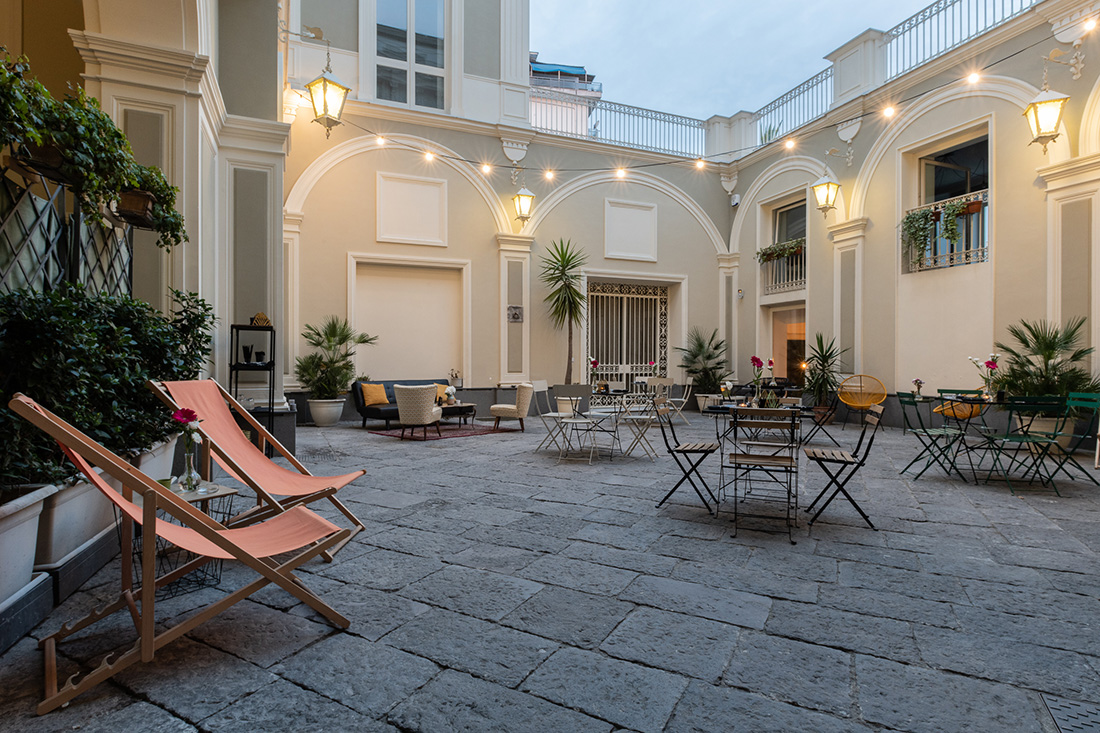 The oak furniture and boiseries, the lamps and the grafts in black lacquered steel, the checkered floor and the scattered plants in every room are the characteristic signs of this project.
Copernico Bistrot is the meeting place between history and new trends in taste, a center of a universe to be explored.
What makes this project one-of-a-kind?
The project enhances the beauty of the historic building by adding contemporary design, furniture and finishes all made by talented local craftsmen.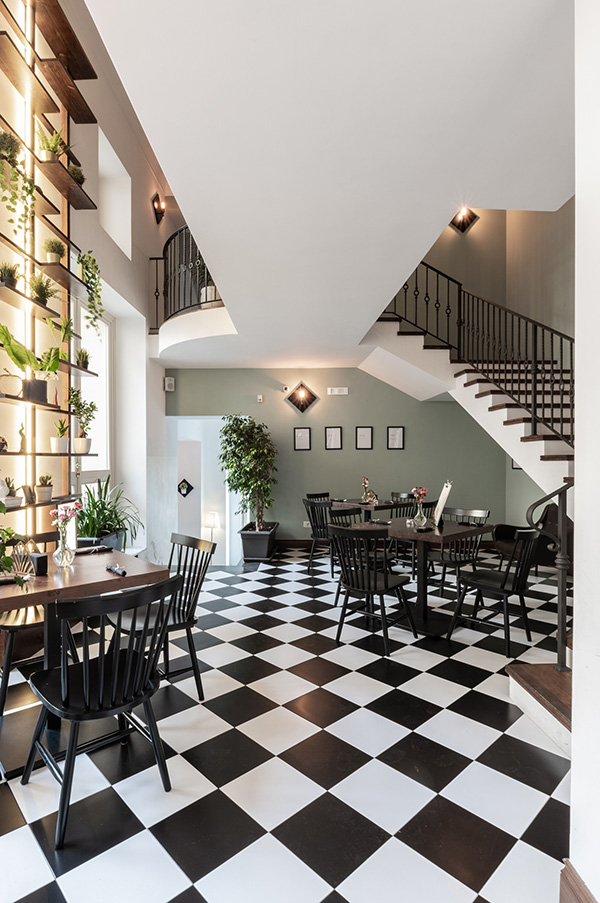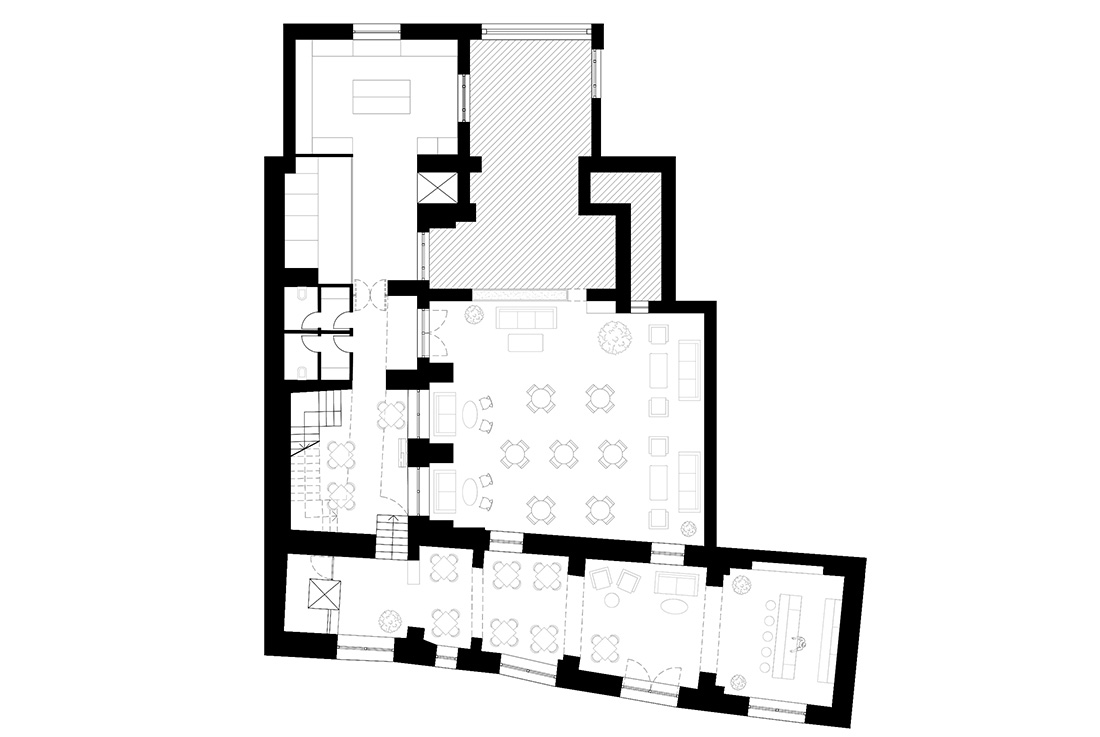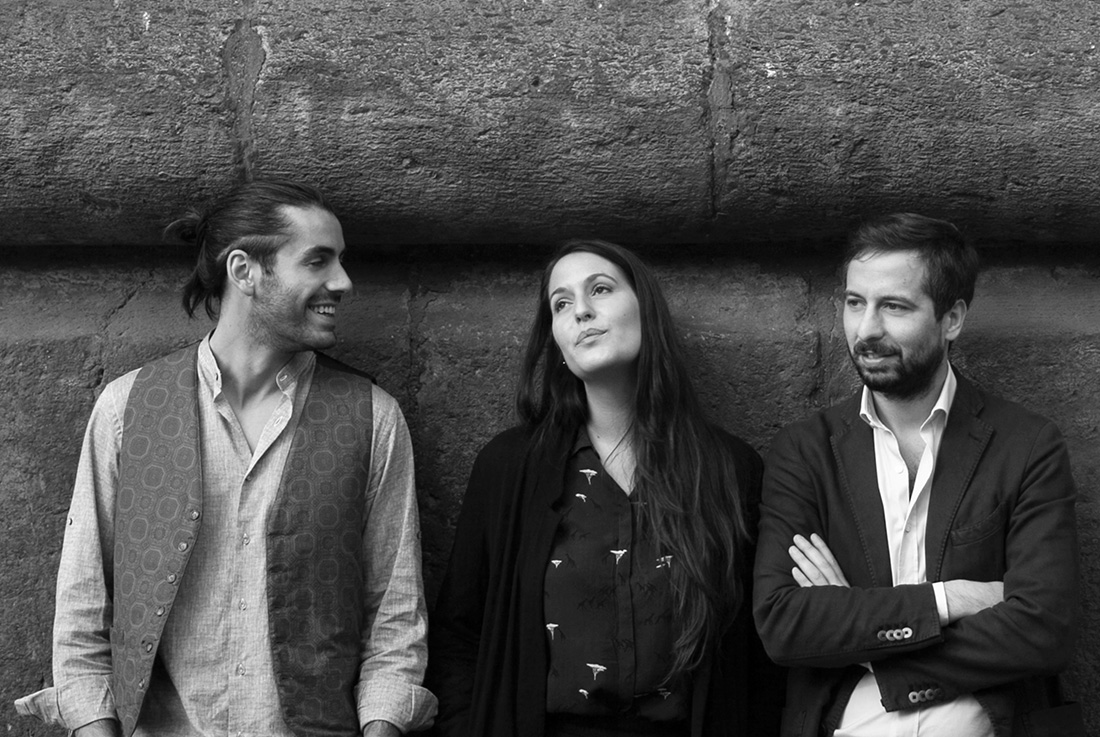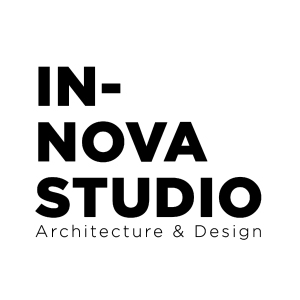 About the authors
IN-NOVA STUDIO is located in the heart of Naples, near the monumental historic complex of Santa Maria la Nova. The office founding resulted from the idea and encounter of three young architects: Marcello FERRARA, Martina RUSSO and Riccardo TEO. The three of them, with their diverse knowledge and professional experience acquired while working in various international firms, shared the project to return to their native land with the ambition to take matters into their own hands by answering the various questions raised by present day society to the architect.
Over the years, the studio has grown, carrying out important projects on private clients and winning national competitions and awards, such as the latest edition of "Ecoluoghi 2018" and the "NIB 2018 award", being included among the top 10 Italian architectural firms in the under 36 category.
The office research innovative solutions for every project it treats; experiments with materials and technologies while taking into account the local resources and the client's request; realizes projects ranging from interior design and restoration to architectural and urban projects, using well-thought-out multidisciplinary approaches.
IN-NOVA STUDIO design a dynamic, functional, eco-friendly and sustainable architecture mindful of the local environment, historical context and the urban landscape, always bearing in mind the architect responsibilities.
FILE
Authors: IN-NOVA STUDIO
Architect partner: GIZMOSTUDIO
Client: COPERNICO srl
Photos: Mario Ferrara
Year of completion: 2017
Location: Aversa, Italy
Total area: 350 m2 (interior) + 100 m2 (exterior)
Text provided by the authors of the project.