How much do we need in our everyday life? This question was our primary inspiration. We were thinking about differences between life in a city and life in a secluded natural place, about what is really important and essential. Also, we wanted to restore the site of the original farmhouse, rebuild the old driveway and renewing the orchard. We worked through the design of sheepfold to the final design of the minimal cabin. From the outside, the building is simple in shape with the possibility of closing the windows with shutters, while the inner space is rich, with interconnected levels of the high – entrance, living areas, and sleeping areas. We used the slope of the terrain for the cellar. The rotation of the roof responds to the need to place photovoltaic panels. The cottage is self-sufficient. Construction and technology: The cabin is designed as a wooden building on a concrete slab and pillars. The perimeter walls are made of half-timbered construction with mineral wool filling and wall formwork. The roof is made of timber beams, roof waterproofing: the foil. The cellar is made of concrete blocks. The inner and outer surfaces are made of Siberian larch. Technological equipment: photovoltaic panels for water heating and electricity, drilled well, sump.
What makes this project one-of-a-kind?
The cottage is in a unique place of an old homestead surrounded by nature. The project tries not to disturb this special place and create a cottage with a rich interior space in the smallest possible area. The cottage is a fully self-sufficient island system. Project is self-sufficient minimalistic cottage on a special plot.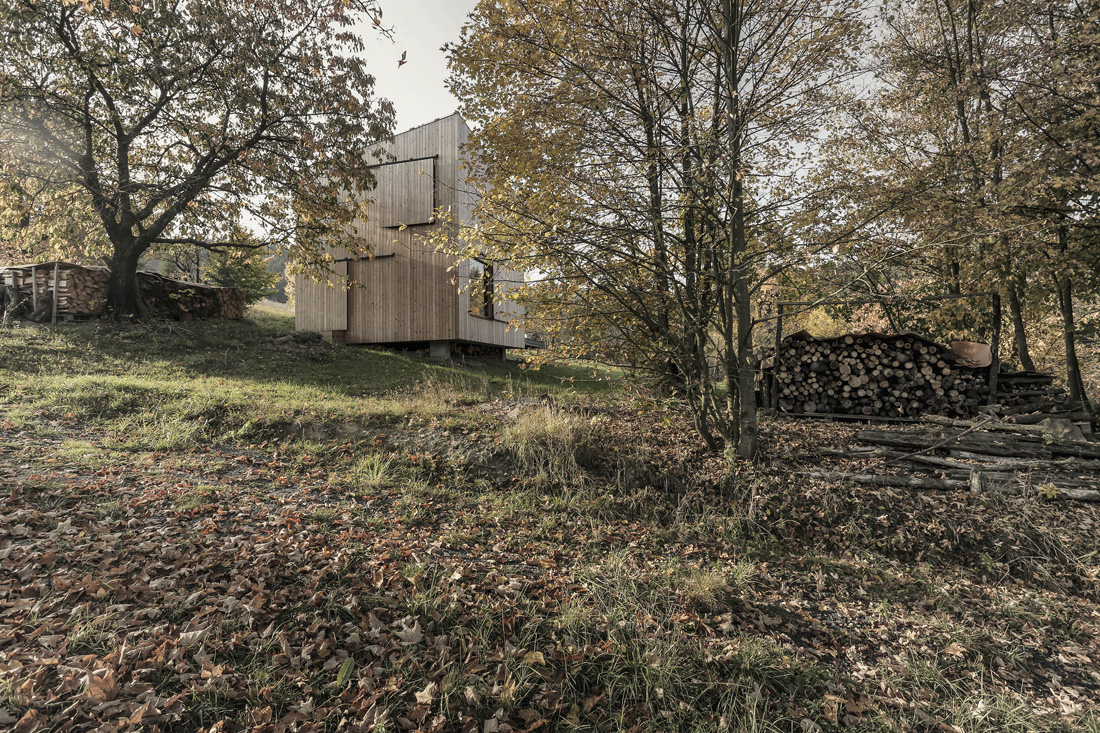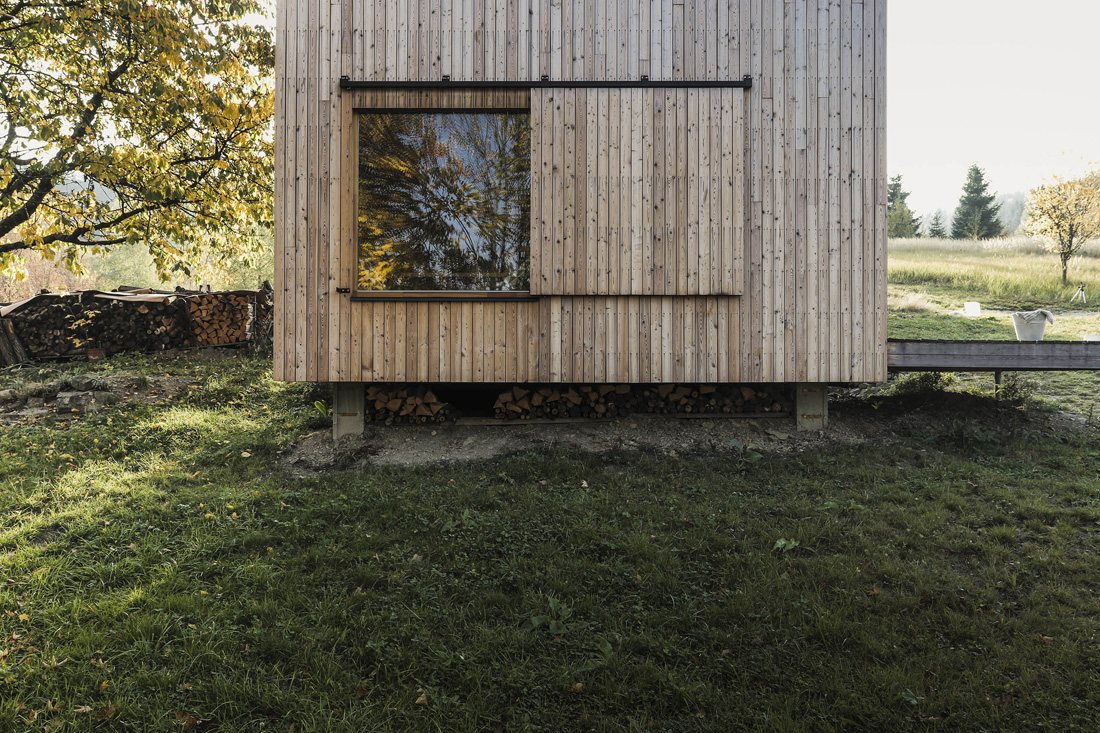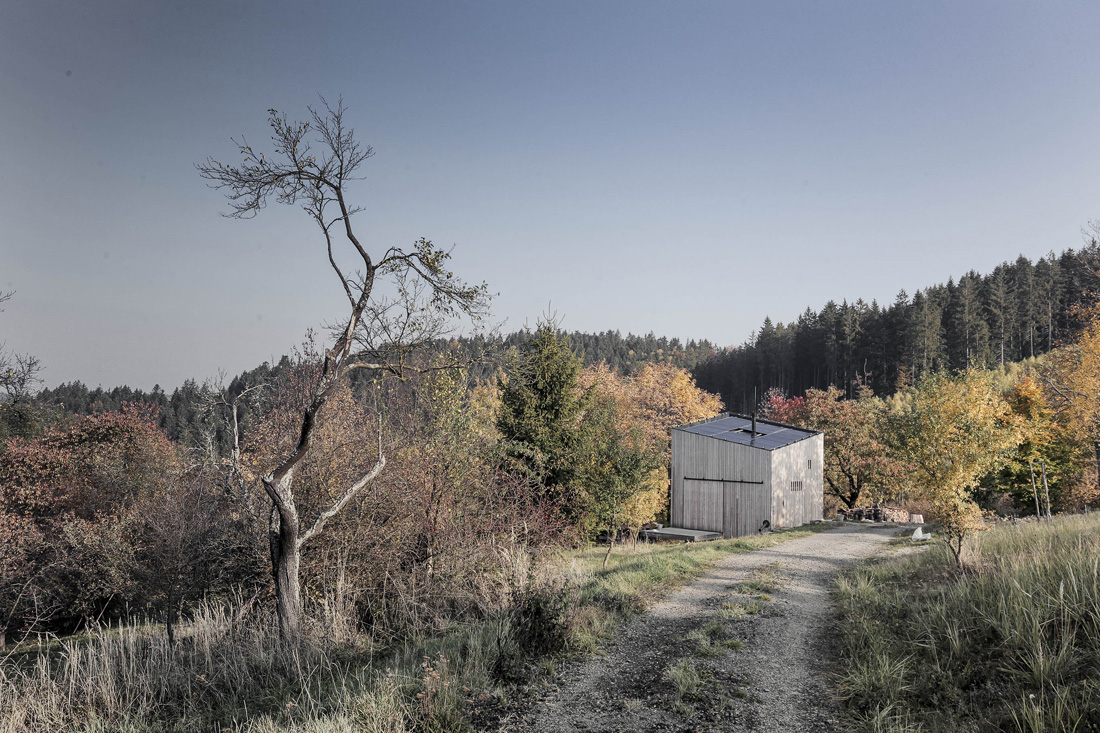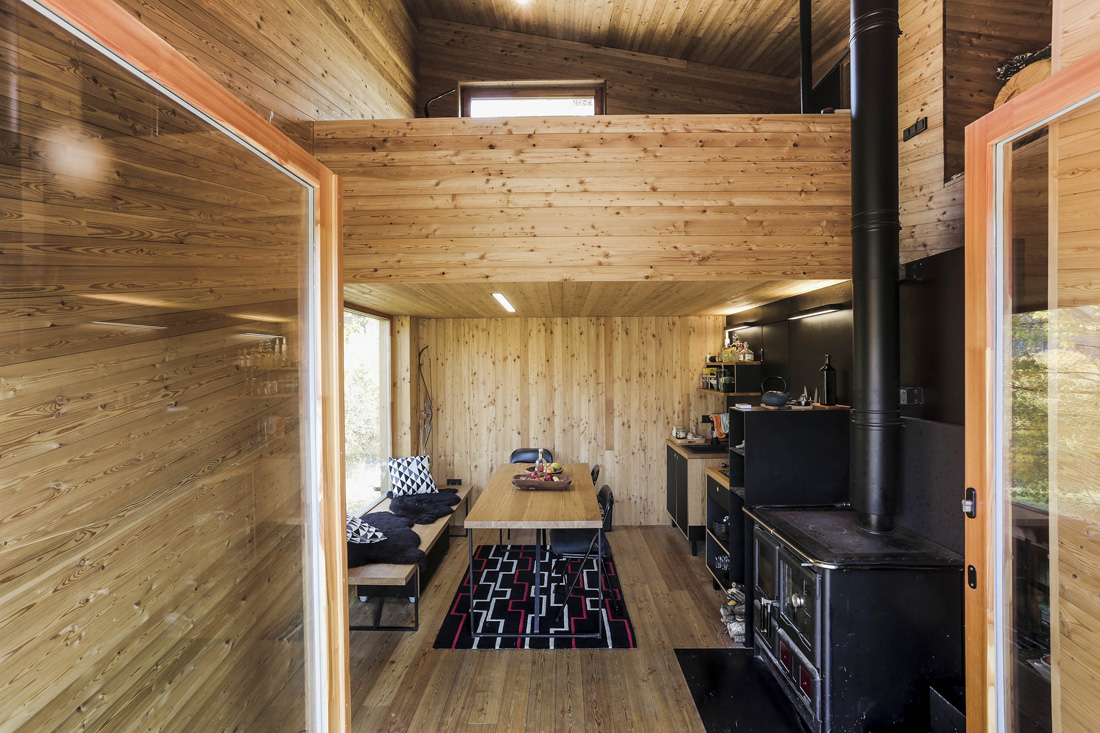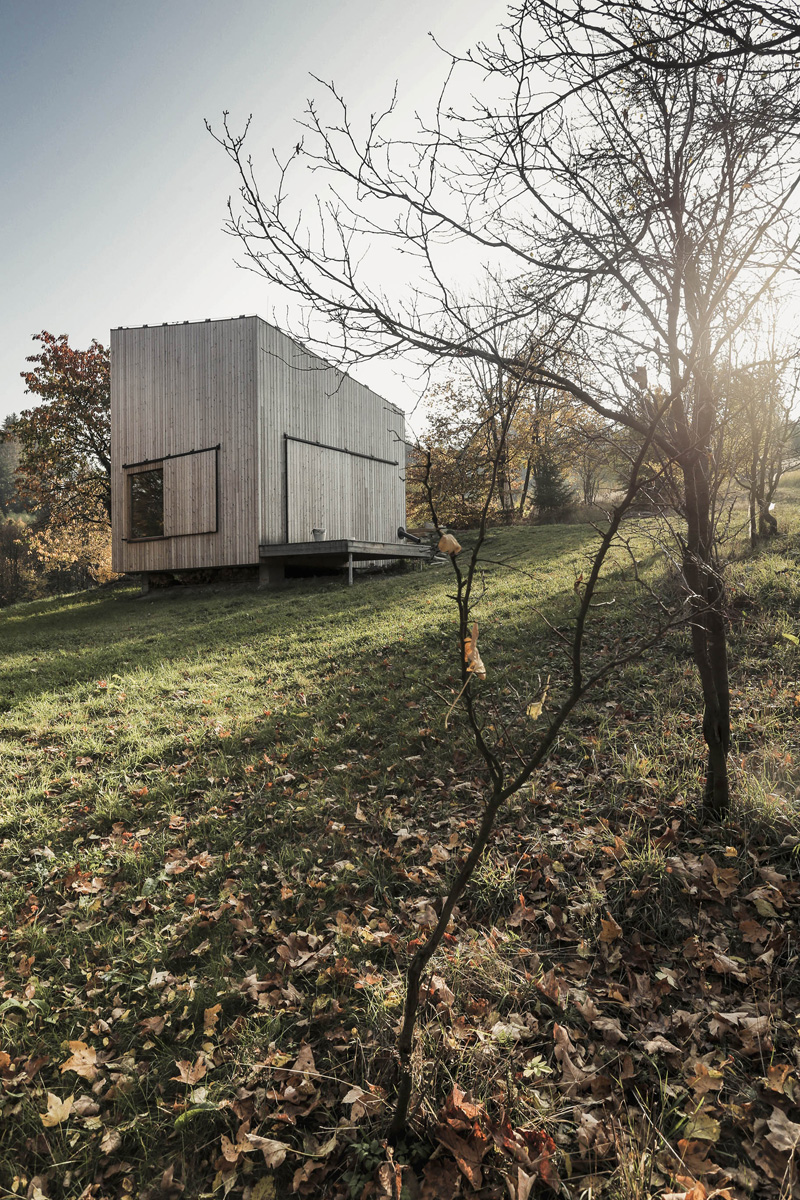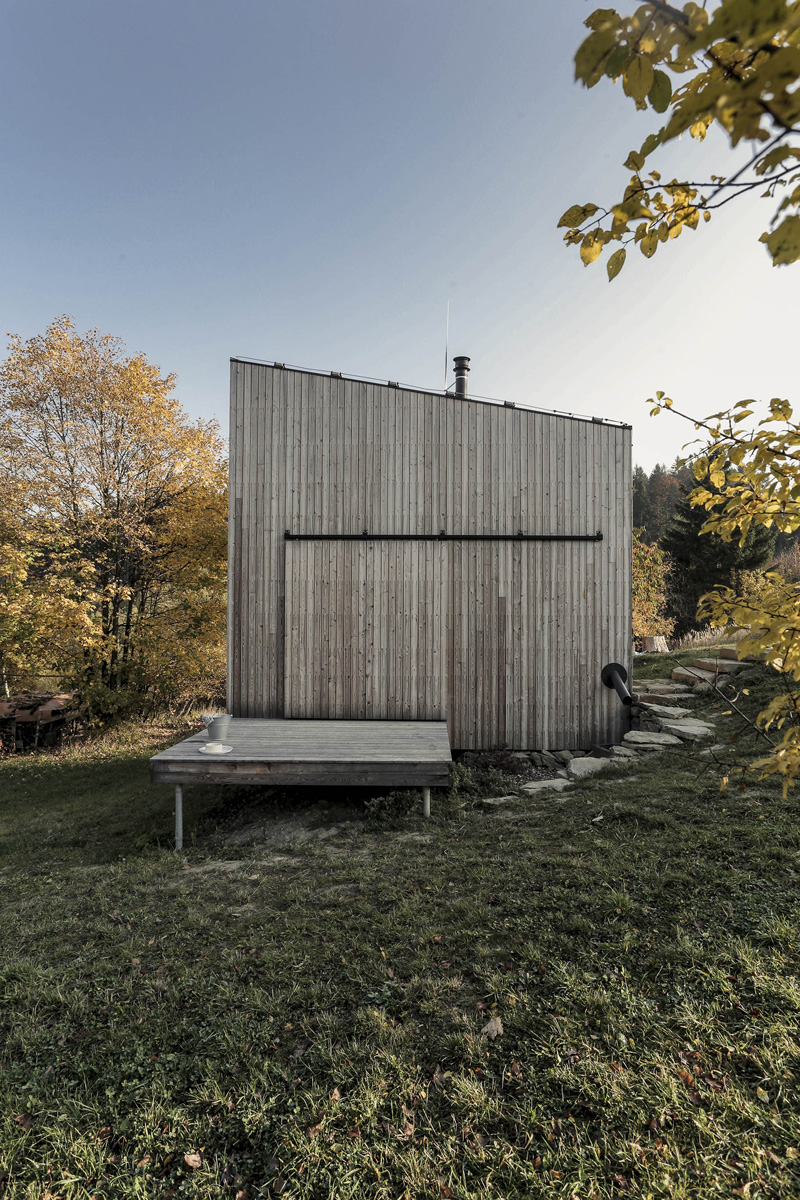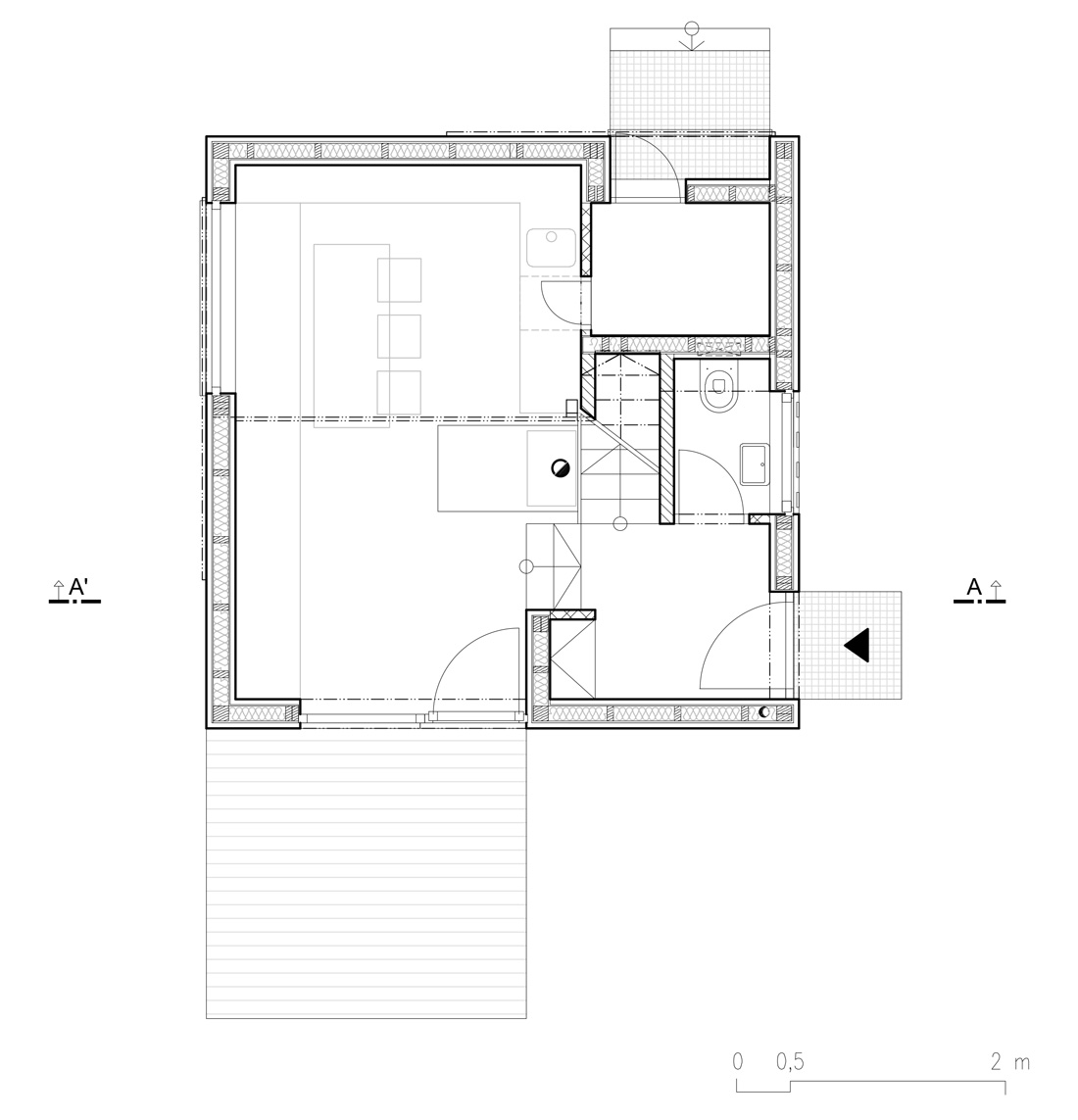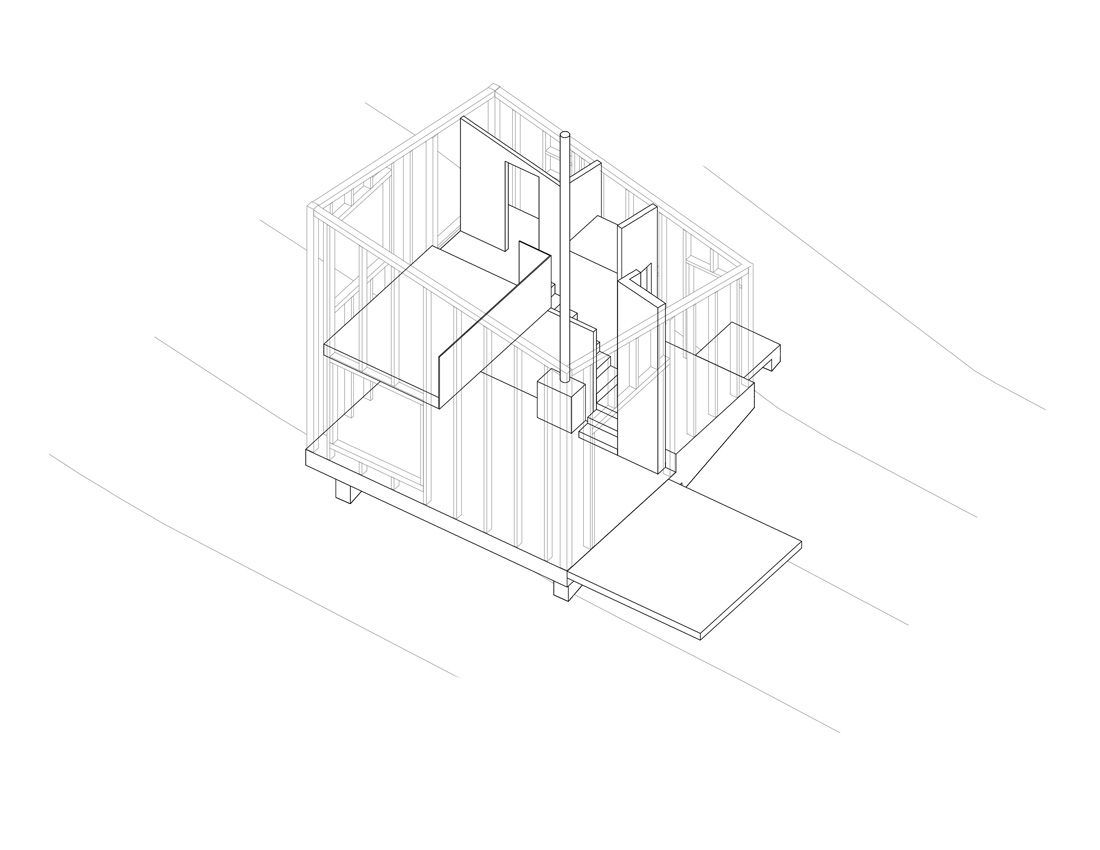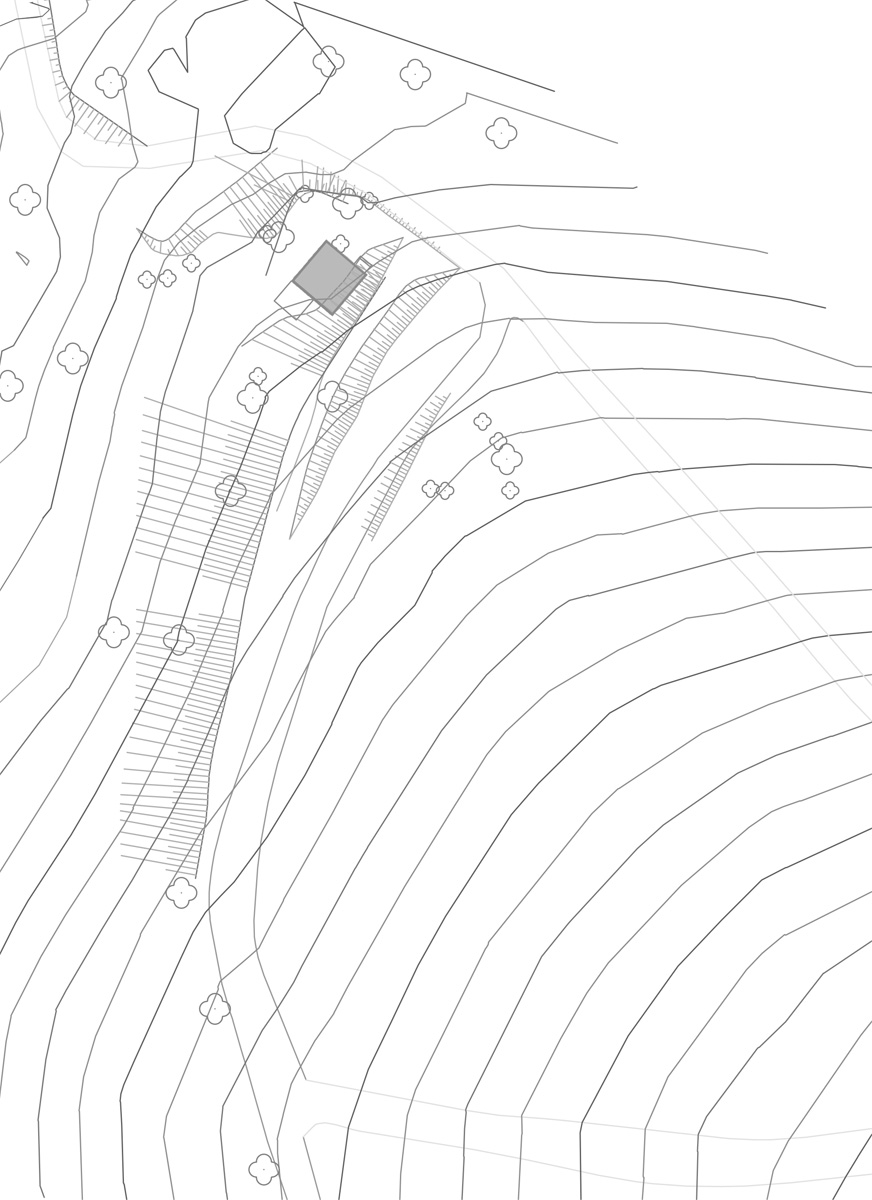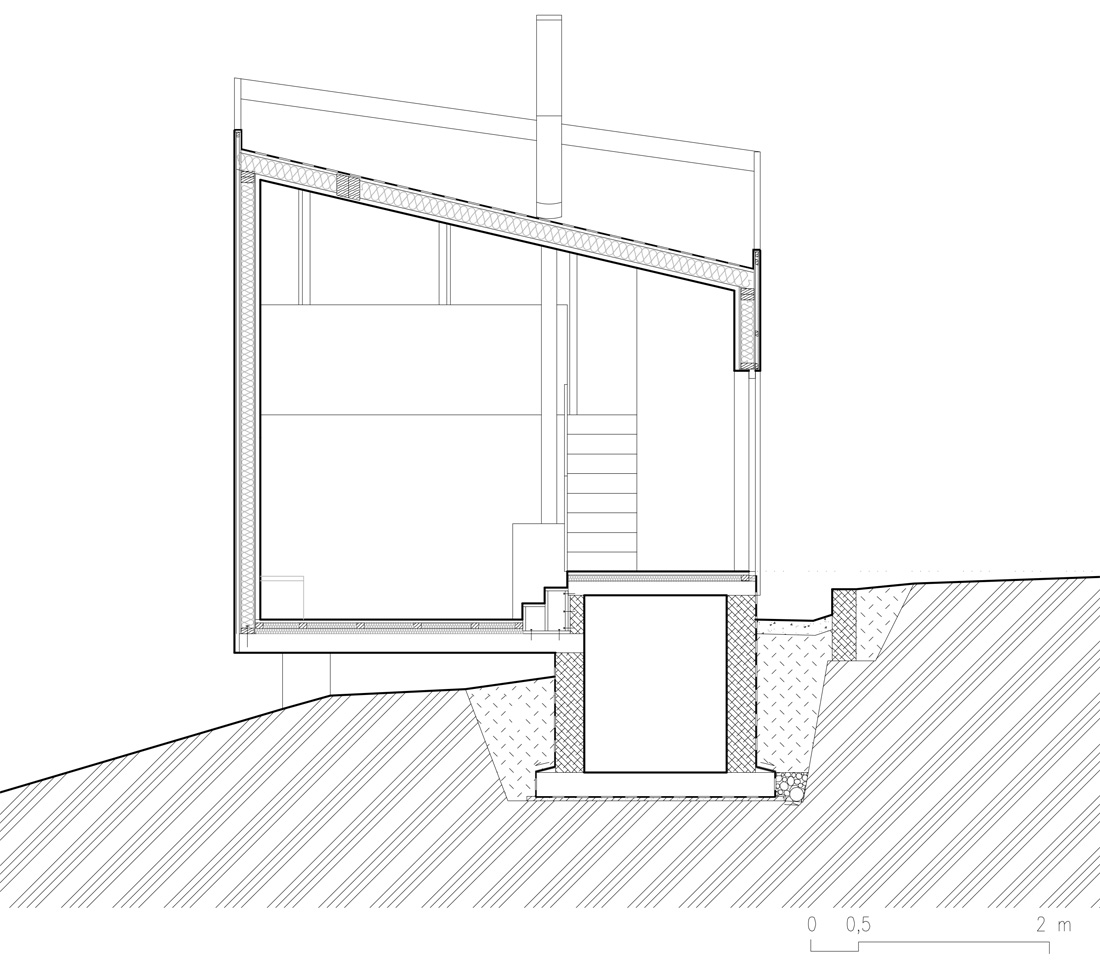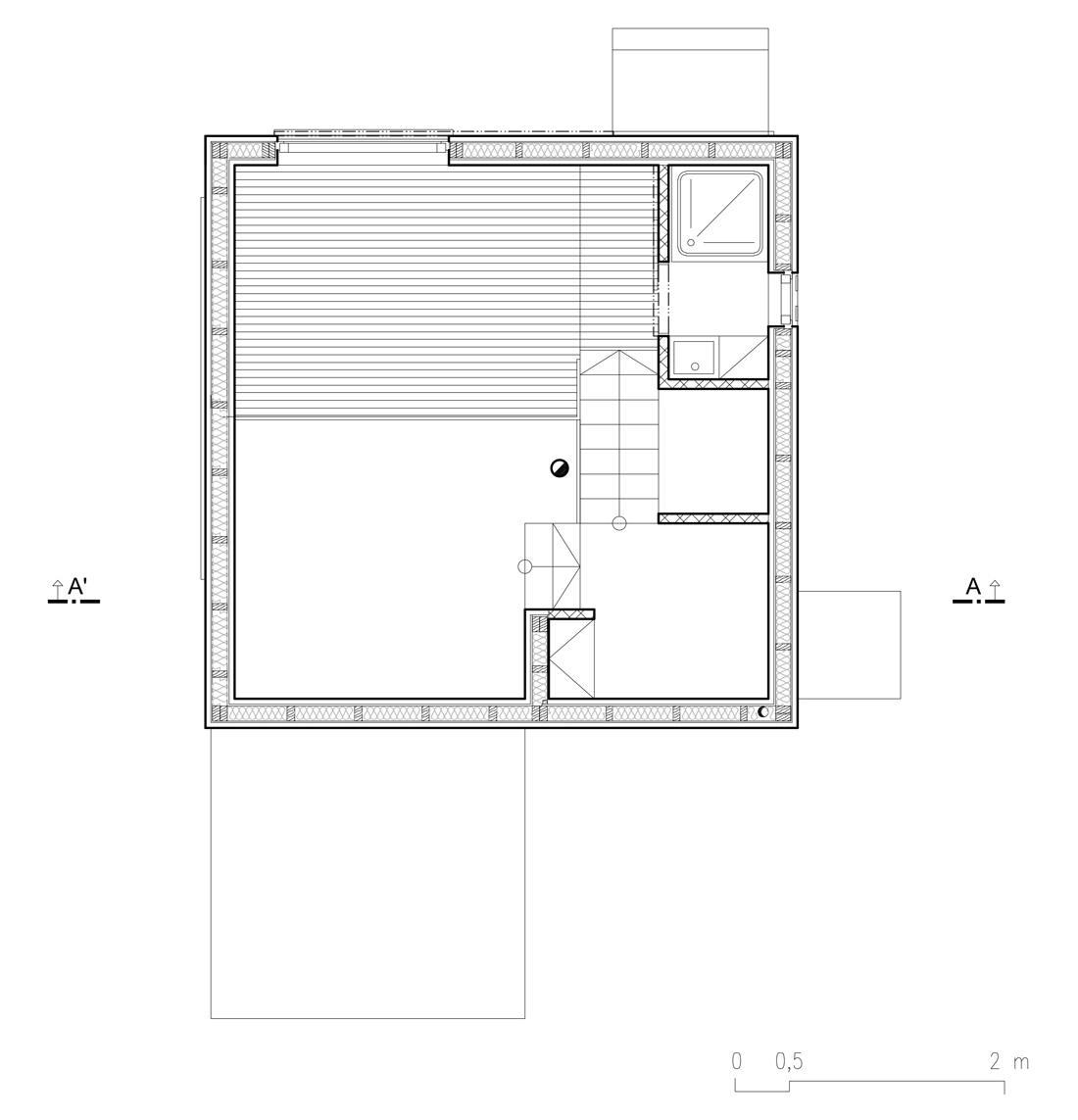 Credits
Architecture
Element architects, s.r.o; ing. arch. Hana Maršíková, ing. arch. Jitka Ressová, Ph.D
Client
Ing. Tomáš Novosad
Main contractor for wood construction
Lumber s.r.o., Client: Ing. Tomáš Novosad
Year of completion
2017
Location
Povalčice, Czech republic
Total area
30 m2
Site area
641 m2
Photo
Dušan Tománek
Project partners
Lumber, Béga studio, Milan Štěpán woodwork
Related posts
Powered by