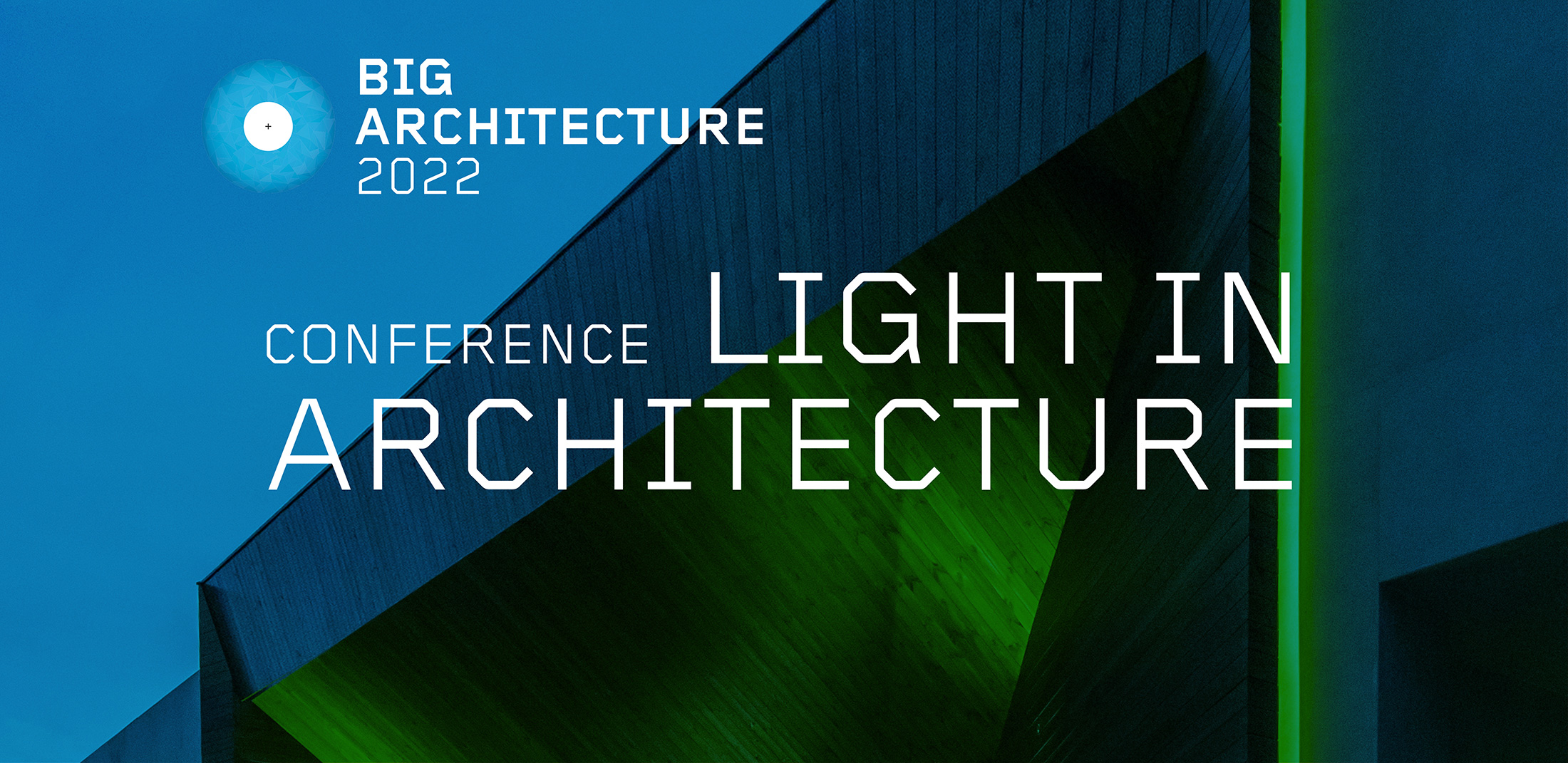 May 5
13.00-15.00
Cankarjev dom
Ljubljana, Slovenia
Conference Light in Architecture
Light is much more than just light
In the area of interior design, the role of light goes beyond its functional duty, i.e. to make it possible for us to see something. Light transcends its rational frames and moves into the zone of irrational, even spiritual. This is particularly the case with natural light which, unlike artificial light, is much more complex in its appearance and besides, it is also hard to tame. Despite its »non-materiality«, light represents a unique building material. That statement can be supported by numerous architectural creations which, due to their exquisite lighting design, are raised above an ambient level to the level of milieu, where an architectural experience shifts from worldly to spiritual. Light, and consequently shadow, can make architecture meaningful and set it into a certain geographical and cultural context of place and time. Between the Sun, which still remains our most durable and sustainable source of light, and a candle flame, which is considered the most intimate lighting, lies an endless sea of possibilities which are, on one hand, supported by modern technology, and on the other by creative excellence and well-considered, innovative use of light in interior design.
Exploring the above-mentioned aspects is precisely what this year's Big Architecture Festival will be about.
Curator: Tomaž Novljan PhD
I've been interested in light for as long as I can remember. Light is everywhere and it affects the world and our daily lives in many ways.
I'm from Finland and here the autumns and the winters last long and are very dark. I wanted to teach myself to use light to be able to utilize the darkness that surrounds me during those seasons. That's why I became who I am. A light artist.
I have worked around 20 years with light and over 2,000 gigs on a leading role. I've been working on many historical castles and sites with also lots of unique sites like UNESCO HQ, Stonehenge, Villa de Laak, Saana Mountain. Over the years, I have worked both as a technical and an artistic leader in several productions including festivals, operas, musicals, multi-art performances and opening ceremonies. These projects have been in national and international level.
Light is really powerful tool and i believe that we can put focus to any site, city or value using light art.
My plan is to work on unseen scale in unique sites and to push the limits of Light Art to new dimension, this will create new Impact to raise awareness on many topics.
My motto is: "Nothing is impossible; it is just a matter of deciding how much you want to use your energy towards achieving it".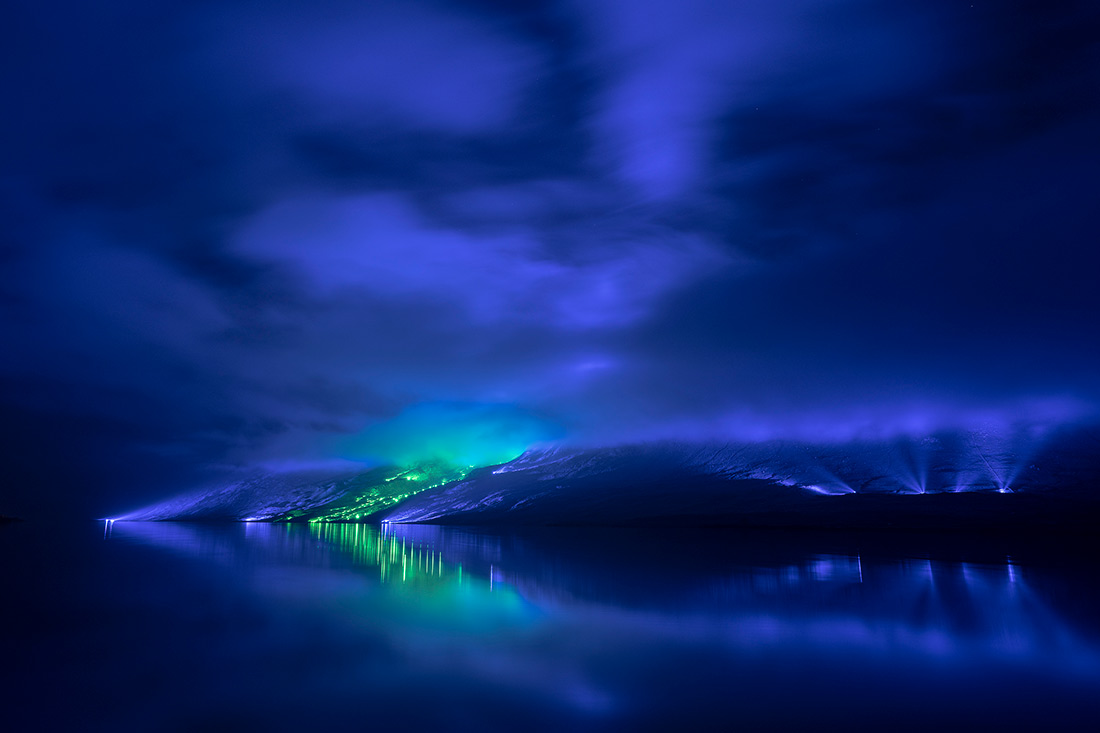 SAVAGE BEAUTY
Savage Beauty was 500 hectares installation to European Capital of Culture, Galway 2020 in March 2020.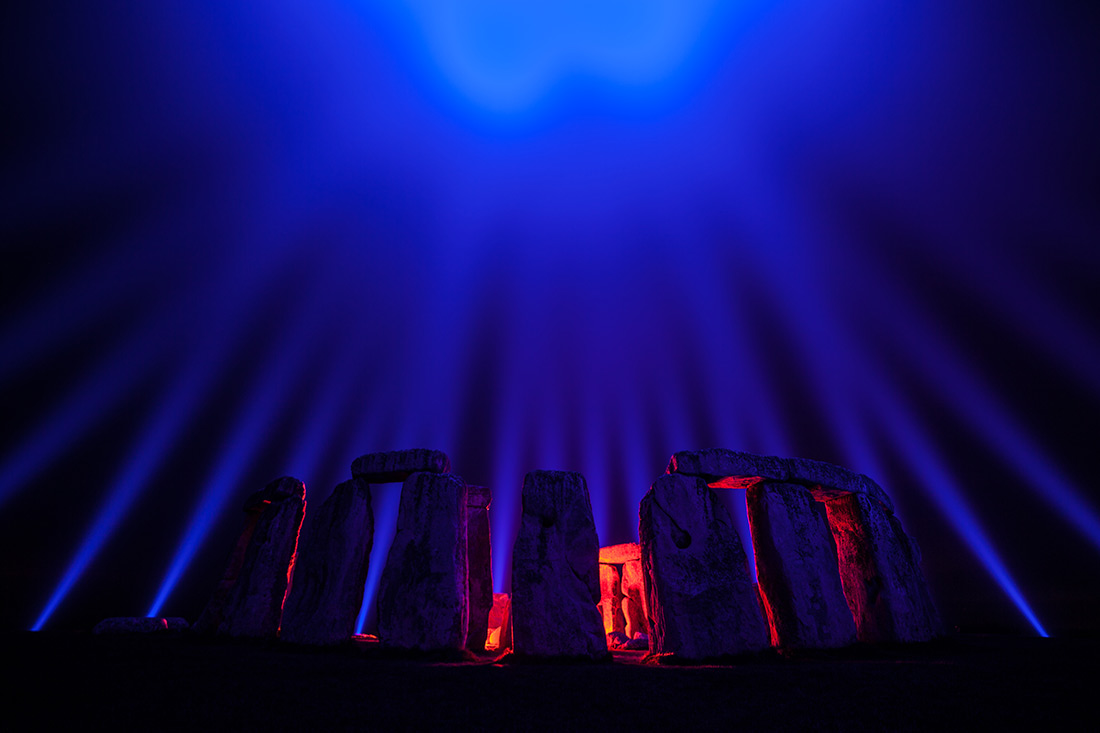 STONEHENGE
Stonehenge was first time lighted on Unesco's World Heritage day in 2018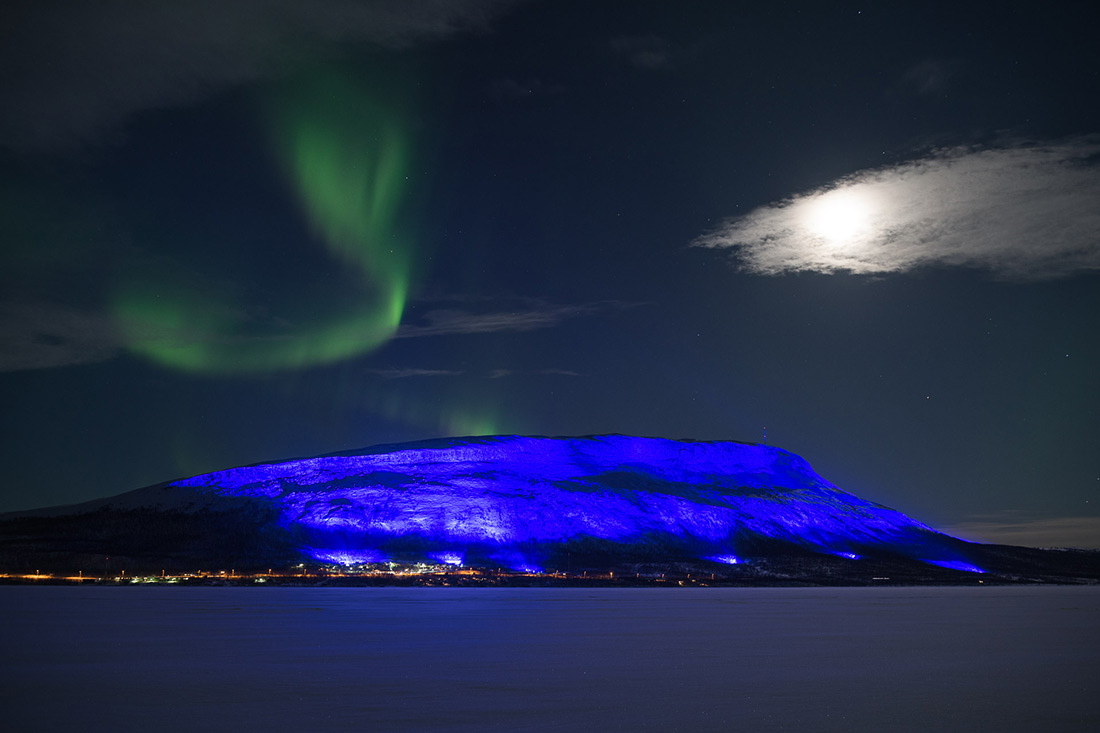 SAANA MOUNTAIN
Saana Mountain was 250 hectares installation at 600km above Arctic circle for our nations 100 years of independence in year 2011.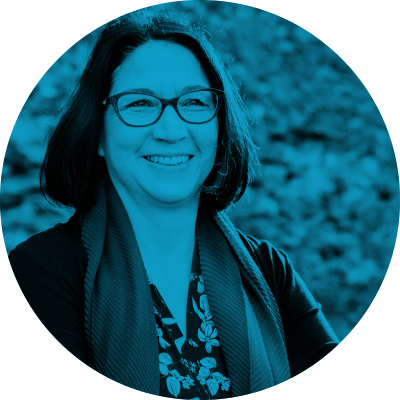 Laura Murguía Sánchez; Light Lab
Mexico / Slovakia
Laura Murguía Sánchez (Mexico City 1969) is a Mexican architect who currently lives in Prešov, Eastern Slovakia. She received a PhD degree in architecture at Barcelona School of Architecture (ETSAB). Next, she worked 8 years at the technical department of a prestigious Italian lighting company where she achieved experience as a lighting designer.
In 2010, she moved to Slovakia where she and her husband created the studio Haz Lighting. Their first works and collaborations were dedicated more to light art and light installations than to architecture, as it was the way how to promote lighting design profession that was not yet established in the country.
Together with another colleague they have created the platform Light Lab. Their focus is on lighting design in architecture and landscape in intense collaboration with architects. Under this platform they also continue cooperating with institutions, non-governmental organizations or entities that need support in the field.
At the same time, Laura combines her work with a part-time position as a researcher and lecturer at the Faculty of Arts in the Technical University of Košice. In her subjects, students' participation is actively promoted.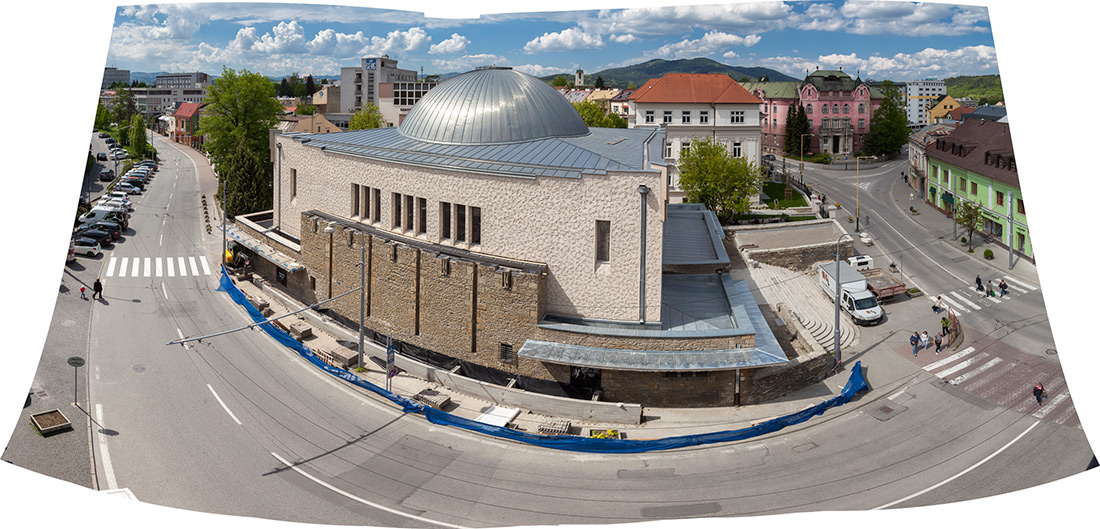 GALLERY
Nová Synagóga en Zilina. It was one of the first projects. It is run by the NGO Truc sphérique.
Its reconstruction has received mentions and awards in Slovakia and abroad. Photo: Peter Snadik
www.novasynagoga.sk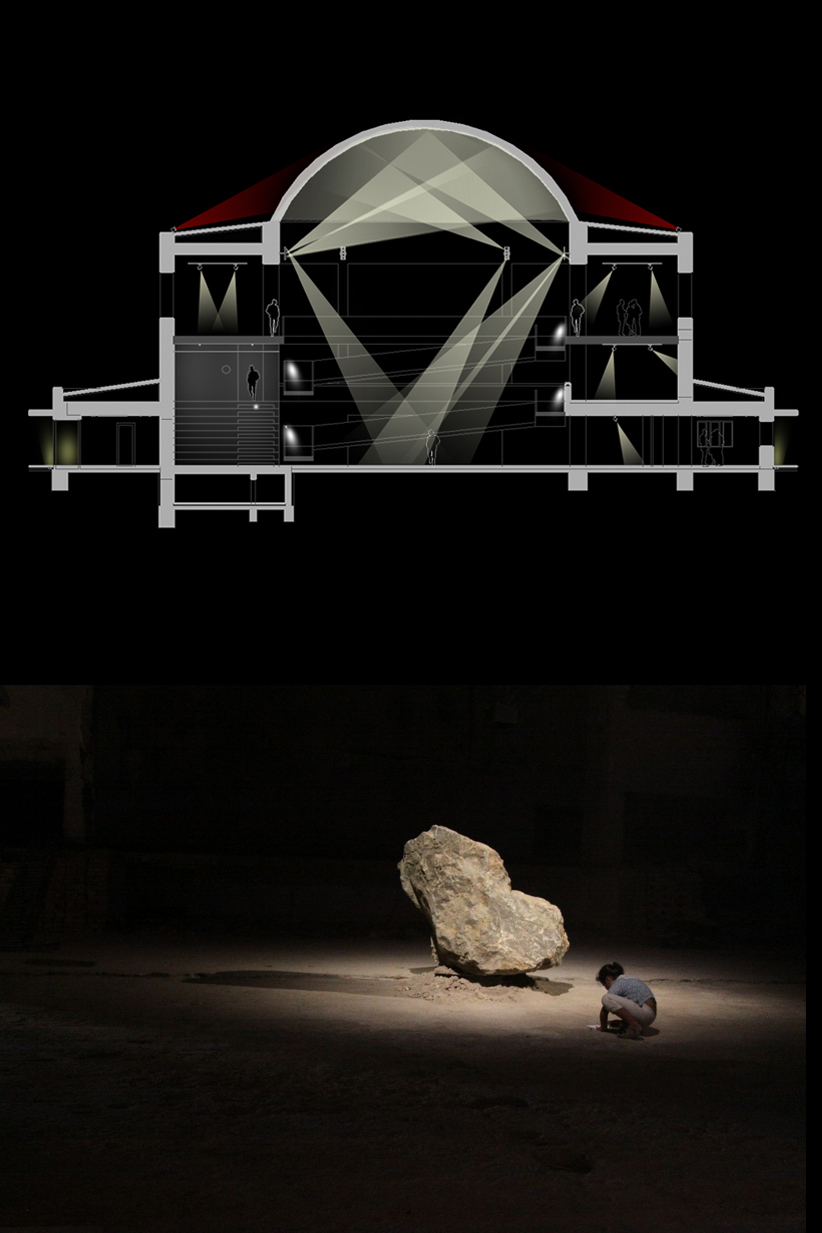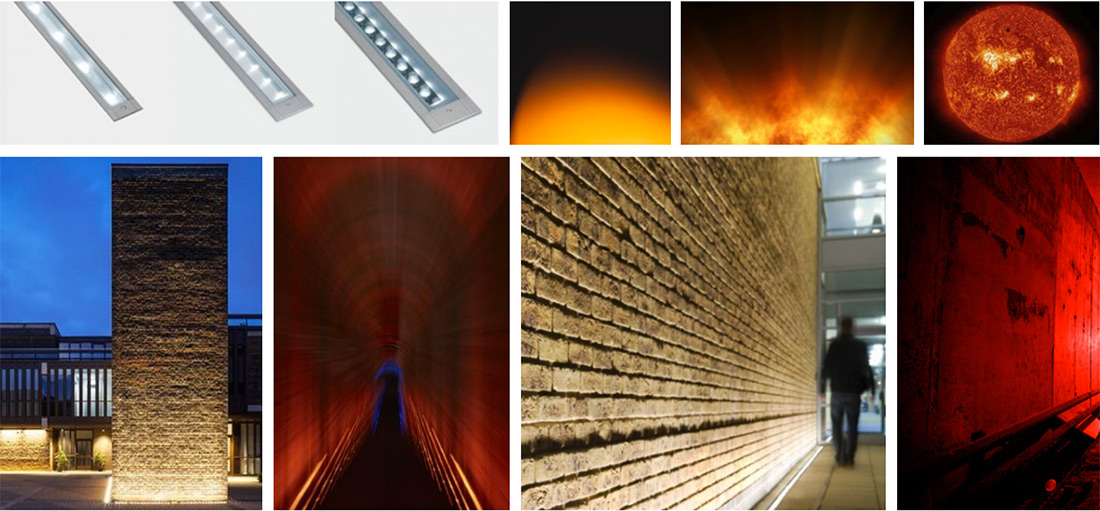 HEATING PLANT AND SKYPARK
By Zaha Hadid studio. It is a residential and offices project in Bratislava. It is one of the newest project and it is still in progress. We have developed lighting project and consultancy for landscape and historical building "Teplareň"
https://skypark.sk/sk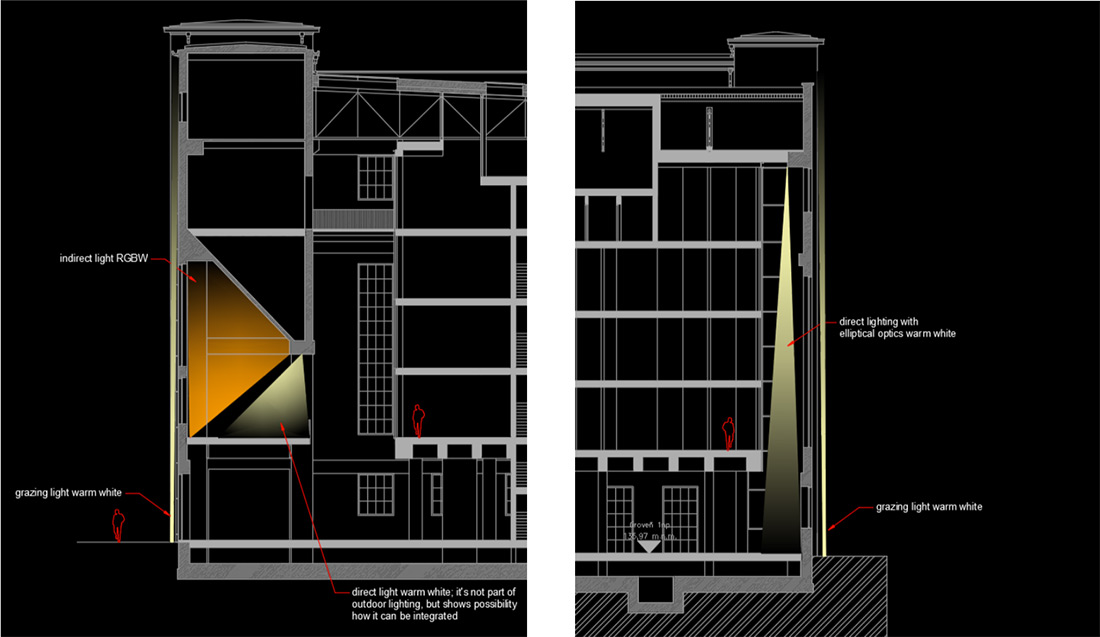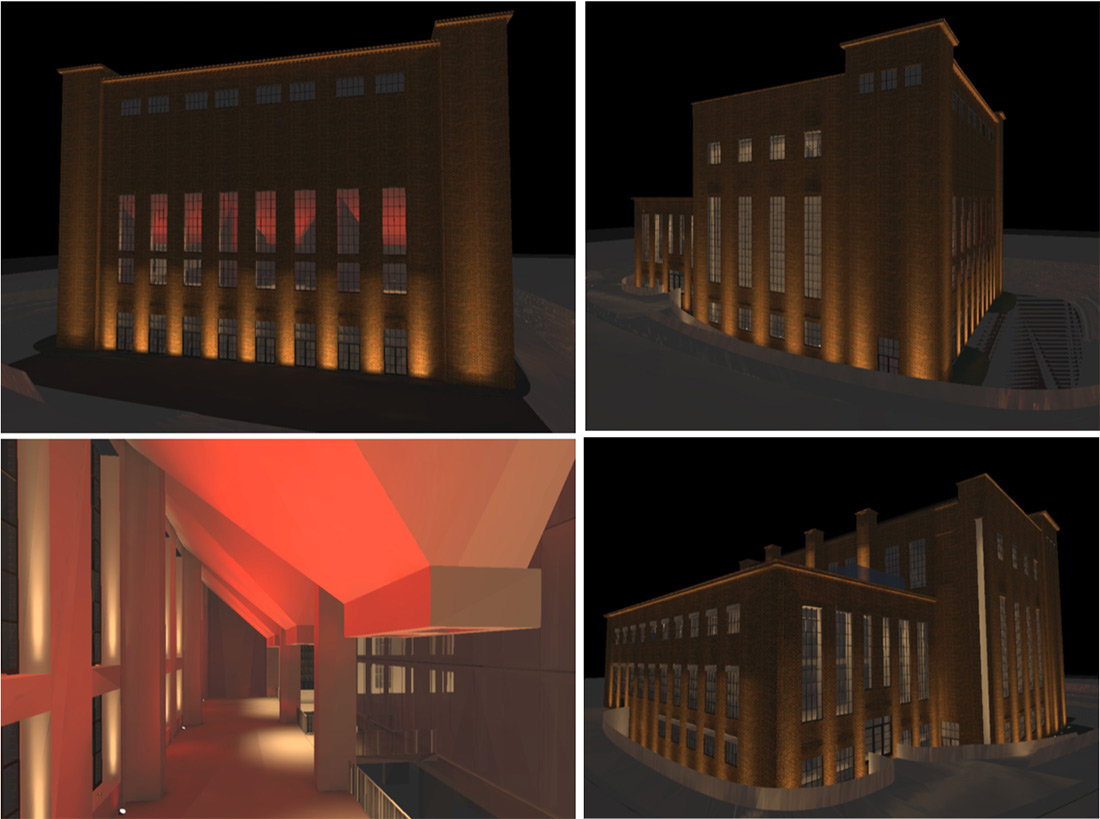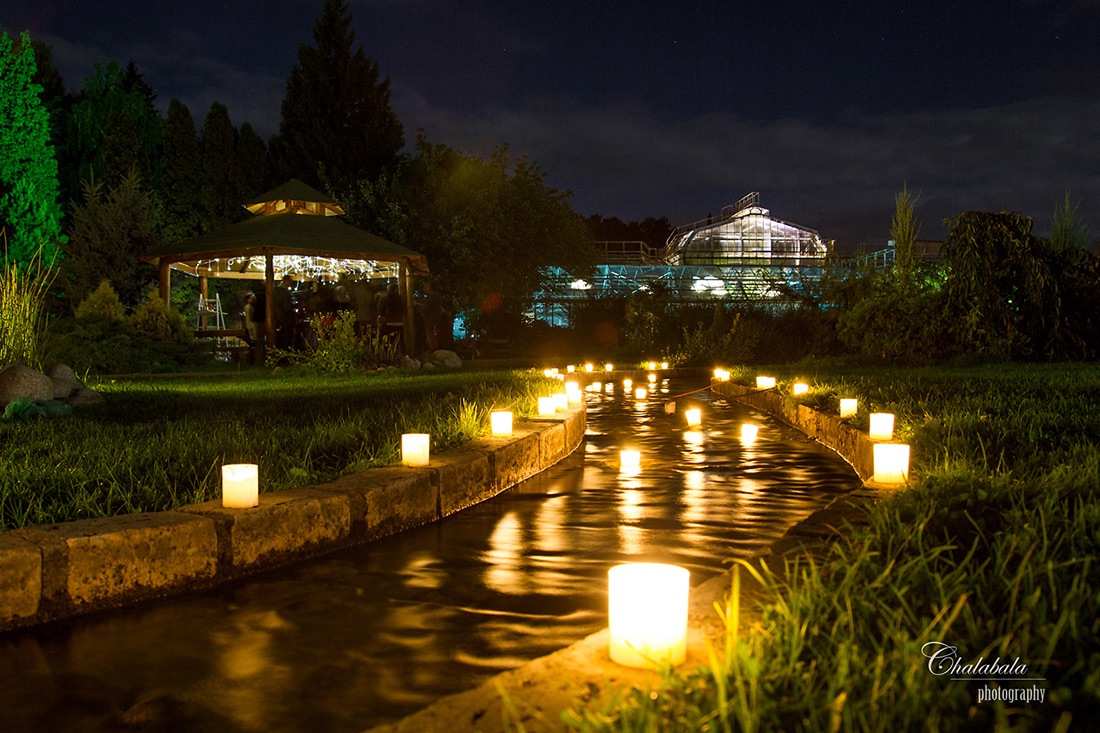 LIGHT INSTALLATION BOTANIC GARDEN
As an example of our first collaborations, when we use to create concept and realization of temporary lighting projects. In this case, we have cooperated with lighting manufacturers to show visitors Botanic garden in Košice at night.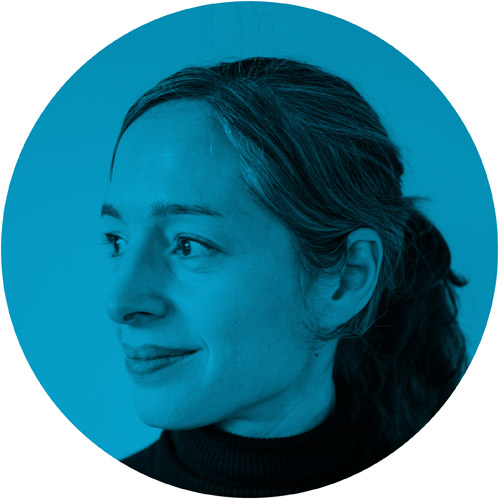 Aleksandra Stratimirovic is award winning and internationally active in the world of art and light, with professional experience of more than 20 years in this field. Her particular vocation is site-specific art installations, often characterised by delicate use of light. Number of her permanent site-specific artworks are integrated in various public places and institutions in Sweden and abroad, such as hospitals, schools, train stations and residential areas. In recent years her artworks have been included in exhibitions at the Guggenheim Museum in New York, Konstnärshuset in Stockholm, Jardin du Palais Royal in Paris, and various art events in London, Amsterdam, Ljubljana, Belgrade, Tokyo, Osaka, Verona and Singapore.
Beside her artistic career Aleksandra is actively engaged in an number of light related organisations, being the founding member of the Transnational Lighting Detectives, founder and artistic director of the Belgrade of Light event in Belgrade, Serbia, co-founder of the Lighting Guerrilla festival in Ljubljana, Slovenia. She is currently appointed as the curator and artistic director for Skopje Light Art District 2020 in Northern Macedonia.
Aleksandra's studio is based in Stockholm, Sweden.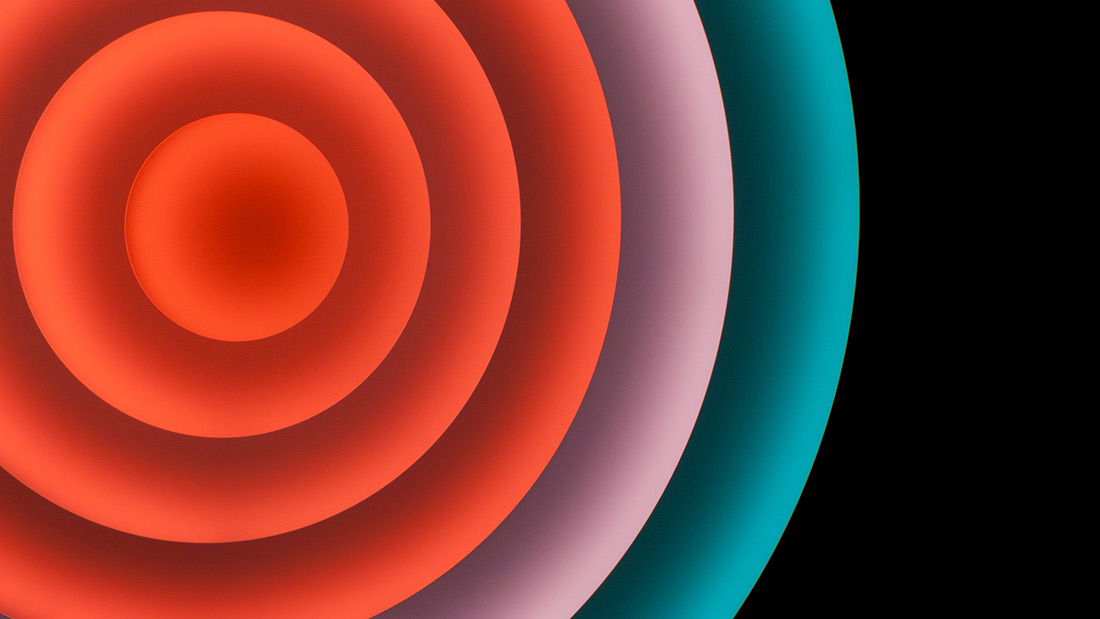 COLOR WHEELS
Color Wheels is a light art installation created as a perceptual instrument to investigate the experience of color and light through temporal luminous color arrangements. This piece draws its initial inspiration from the enthralling history of color research.
Artists, scientists and scholars ranging from Leon Battista Alberti, Phillip Otto Runge and Johaness Itten to Isaac Newton, Hermann von Helmholtz and J.W. von Goethe have developed different theories and approaches to understand and categorize color. An emblematic form in this process has been the color wheel and its many interpretations.
Color Wheels is a triptych that generates a minimal and basic physical environment. Each section consists of six circles that are engaged in a concentric layered layout. The visual experience is stimulated by successive brightness, hue and saturation hierarchies of reflected light on each circle. The perceptual process is enabled in an attempt to investigate color harmonies and analogies as well as complementary, simultaneous and sequential color contrasts and chromatic afterimages. Visual constancy is challenged.
As we move to an era where the analogue and the digital realms merge and the static becomes dynamic we are keen on re-visiting our relationship to light and color. Color is a perception that is formed in our brain through past experience and visual information. Semantics of color explore the means by which languages communicate the visual impression in a historical and cultural context. Our approach is the opposite. Color Wheels aim to deliver live points of perceptual exploration to each observer.
Color Wheels is created together with architectural lighting designer Athanassios Danilof
in collaboration with Targetti Sankey Spa.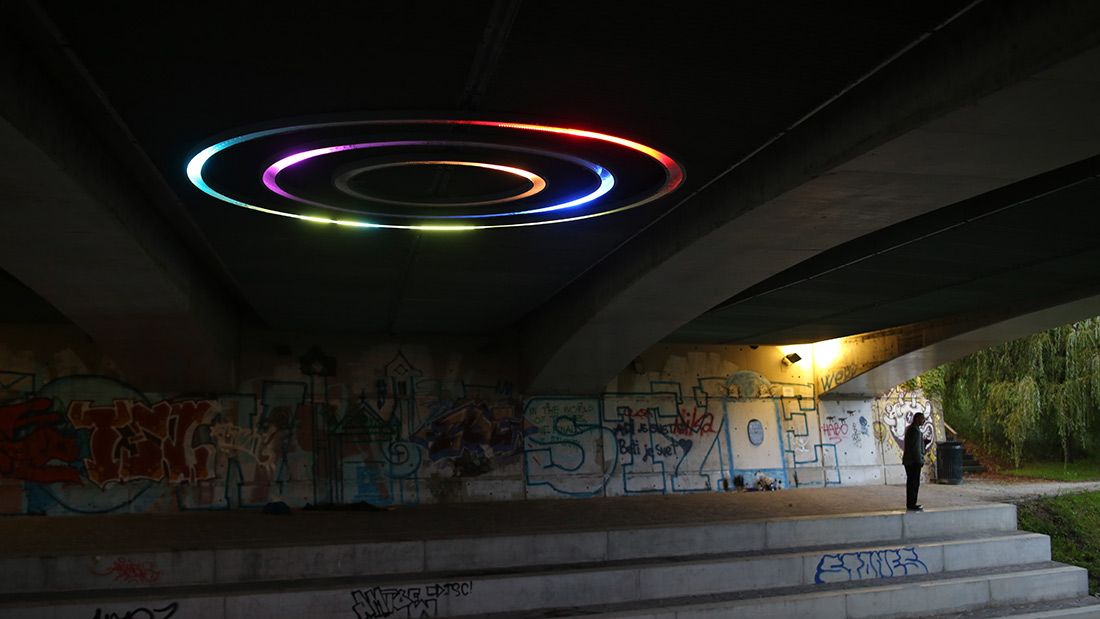 CIRCULATION
Site-specific light installation
Location: Under the Barjanica bridge, Gradaščica Park, Ljubljana, Slovenia
Completed September 2017
"Circulation" is created for the Lighting Guerrilla's Luminous Park project. Light installation is positioned under the Barjanica Bridge on the spot where the river becomes slightly widened and the generous, welcoming urban space appears. Barjanica Bridge is designed by architect Jurij Kobe, drawing direct inspiration from the legacy of the legendary Slovenian architect Jože Plečnik.
"Circulation" is about movement. Its dynamics relate to the bridge as a place of constant motion. The tale of light depicts a story of the city, the nightscape and the playfulness of the river Gradaščica. Installation consists of three concentric circles that are integrated in the construction of the bridge. Light reacts to the presence of people approaching the spot, turning from its peaceful state into dynamic light movement.
Curated by Katerina Mirovič, Lighting Guerrilla
Commissioned by Forum Ljubljana
Realized with the assistants of Lighting Guerrilla technical team and Anton Sjöstrand/Rebel Controls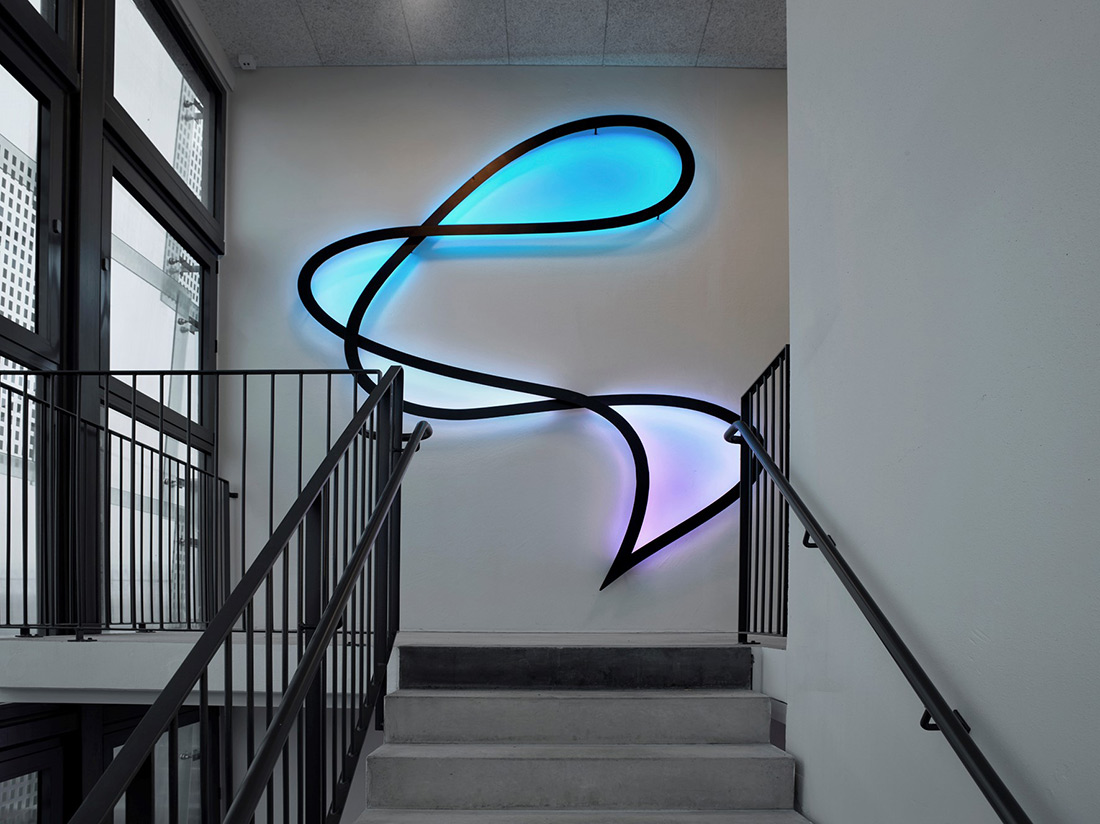 BREEZE
Site-specific light artwork
for University Hospital Örebro, new Parking house, Sweden
Commissioned by Regionservice Fastigheter / Region Örebro
Completed 2019
Breeze is a monumental dynamic light artwork created for the new Parking house in the University Hospital in Örebro. The structure of the work is a relatively thin, free-bending line, intended to be experienced as a fast-drawn ink sketch, which sweeps through all seven levels of the building. This black line carries integrated lighting that uses white wall as a painting canvas.
Viewed from a distance, Breeze gives experience of a free, organic, airy movement of light that sweeps and whispers through all levels of the P-house. From close up, inside the stairwell, movement of light, reflections from the wall surface and the dynamics of light take different dimension, more intimate and impressive. Here you dive into each form's own universe.
Art consultant Kristin Rapp, Regionservice Fastigheter / Region Örebro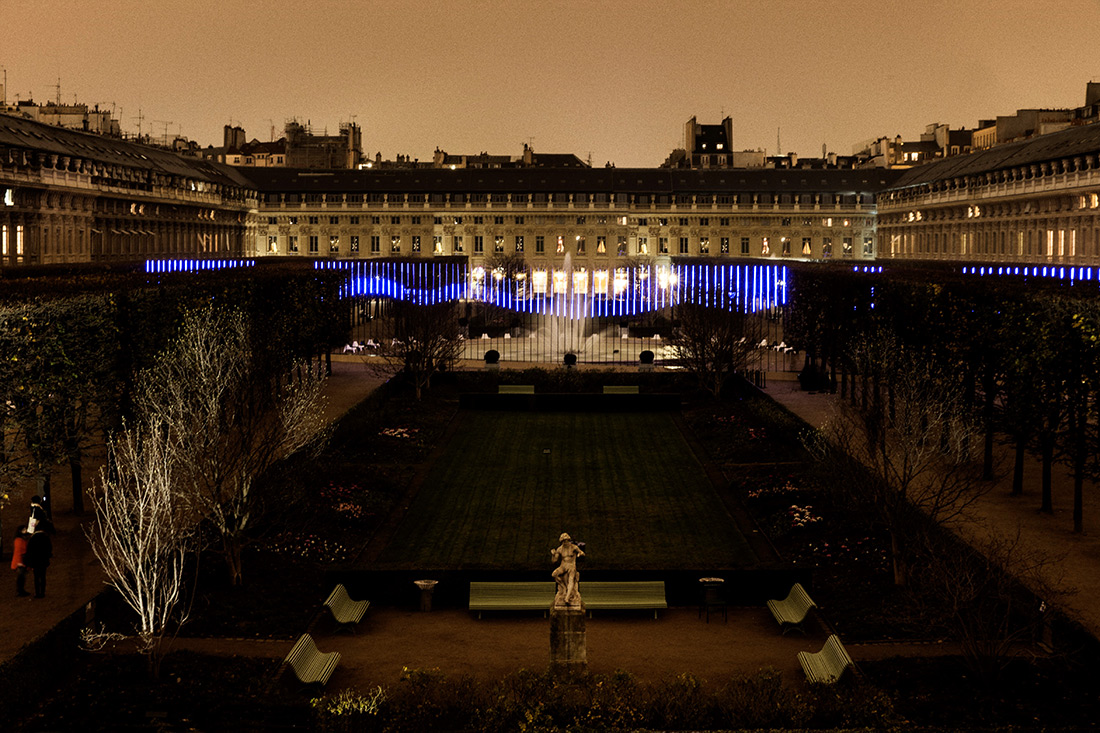 NORTHERN LIGHTS IN PARIS
December 2-7, 2014 Jardin du Palais Royal, France
Aurora borealis is the most spectacular and poetic natural light phenomena that occurs in the sky of northern hemisphere. Inspired by this magical appearance of energy and light in nature my wish was to create a bit of northern atmosphere in the beautiful surroundings of Jardin du Palais Royal. This work unites the Swedish presence of nature with the classic and historical Paris, as a symbol of cultures interacting and the beauty of friendship.
Project was initiated by the Embassy of Sweden in Paris and IKEA France for the occasion of Swedish Royal state visit to France in the beginning of December 2014.
My starting point was to apply IKEAs latest consumer LED technology into temporary outdoor light installation hosted by Le Centre des Monuments Nationaux. Project was realized in collaboration with Agency ubi bene
Grand opening in the presence of Their Majesties the King and Queen of Sweden
Musical inspiration Jacques Loussier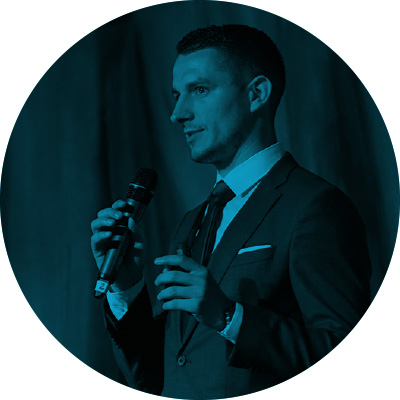 Based in Zagreb, Croatia, Master of Science with extensive experience in lighting industry. Started as Technical Backoffice, over Team lead of Lighting Design, to International Business Development Management and Brand Management of inovation leader in lighting industry – Zumtobel. Currently responsible for 31 countries in region of Central and Eastern Europe plus Central Asia.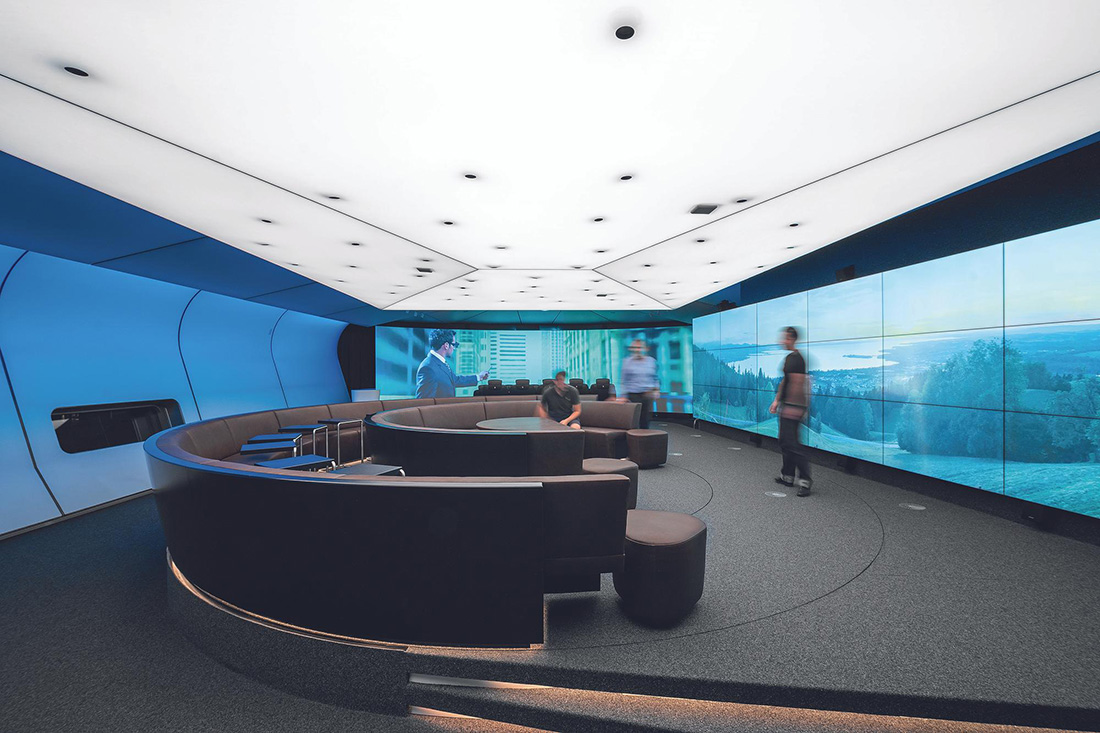 Architect: Dworzak-Grabher architectural workshop
Electrician: Elektro Willi GesmbH & Co KG
Project year: 2018
A special flight home with TEELA
Step inside Terminal V and you know that you have entered somewhere special. Somewhere that feels less like a building and more like an intergalactic spaceship. The flowing spaces, the futuristic architecture, the atmospheric light – everything seems ready for take-off. Terminal V in Lauterach, Austria, is the VR showroom of housing specialist Hefel. Zumtobel has used a tailor-made version of the special TEELA luminaire to conjure up impressive lighting moods that suit the unique look and feel of this unique presentation space.
Terminal V: The name alone sounds like a space station or a launch pad for jetting off into orbit. And the visionary design of the Dworzak-Grabher architectural workshop is certainly just as captivating, featuring a distinctive look that bears more than a passing resemblance to a spaceship. But that is only the outside. Step inside and you will soon see that the flowing, merging and almost pliable spaces of the interior are equally intriguing. Terminal V – with a 'V' that stands for both "virtual" and "Vorarlberg", the name of the local county – is the virtual reality (VR) showroom of Hefel Wohnbau, a leading general contractor for residential buildings.
This family-run property firm has been putting its faith in pioneering visualisation techniques since 2002. Customers can use the very latest VR technology to wander around their future home before a brick has even been laid. To mark the 70th anniversary of the company, Terminal V has this year taken Hefel to a whole new level when it comes to presentation innovation. In fact, the 4D visualisation platform makes Terminal V one of the most modern facilities of its kind in Europe. And Zumtobel is also on board – in more ways than one. The Austrian lighting specialist has used a tailor-made version of the special TEELA luminaire to conjure up impressive lighting moods that suit the unique look and feel of this unique presentation space.
The sensory luminaire, which was developed by the renowned architectural firm Delugan Meissl in partnership with Zumtobel, is part of a new special collection: the editions. The atmospheric landscape of light that surrounds this fitting gives rooms an exceptional aura. An extraordinary ambience. Just like in Terminal V. This is where the "Atelier of Light" project team from Zumtobel worked with the client and the dworzak grabher architecture workshop to craft a customised solution that combines all the multifunctional benefits of TEELA in a large illuminated ceiling. The result is a completely new dimension: this six-metre by ten-metre version of TEELA brings acoustic aspects and lighting elements together in one single entity.
The tailor-made TEELA stretches over the rows of seats in the VR space of the textile-like landscape at Terminal V like some kind of heavenly body. As an interpretation of the infinite transformability of light, this installation accentuates the dynamic lines of the interior design. The large-area luminaire gives a feeling of added space and looks almost immaterial – almost as if it was nothing more than light. Pure light, you could say.
This effect is achieved using the visible textile layer of TEELA, which makes a difference when it comes to both acoustics and uniform illumination. Right to the very edges. The homogeneously lit surface is also equipped with pivoting spots, as designed by Delugan Meissl. RGBW LED light-lines deliver an indirect output that gives the luminaire a striking levity – despite the fact that it covers 60 square metres. Various different lighting scenarios are selected with the help of an external control, while the downlights, uplights and area lighting of the TEELA can be varied according to the specific requirements and constantly adjusted in terms of colour temperature and brightness. Light thereby actively supports the drama and excitement of the virtual journey into the future. And all within the four walls of the Terminal V building.
Zumtobel enlisted the support of its partner TYPICO to achieve a uniform distribution over the full 60-square-metres of the light-emitting surface.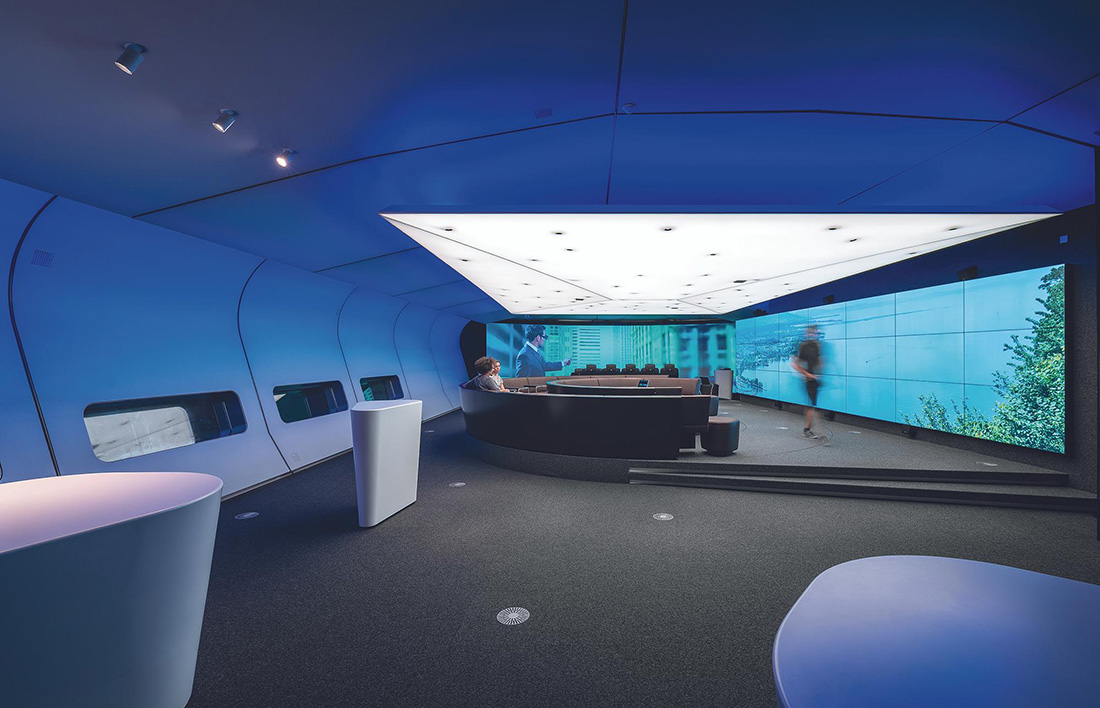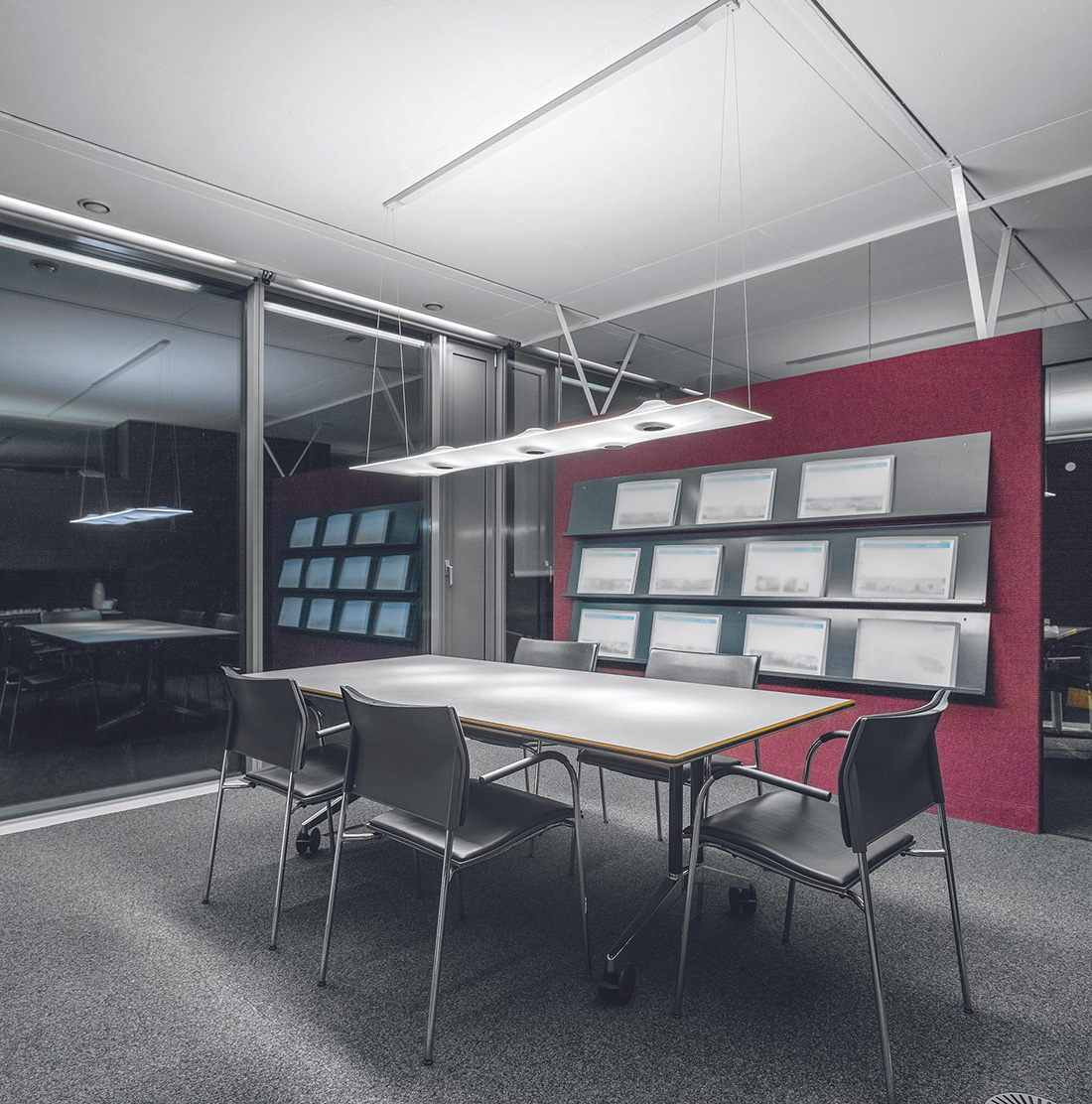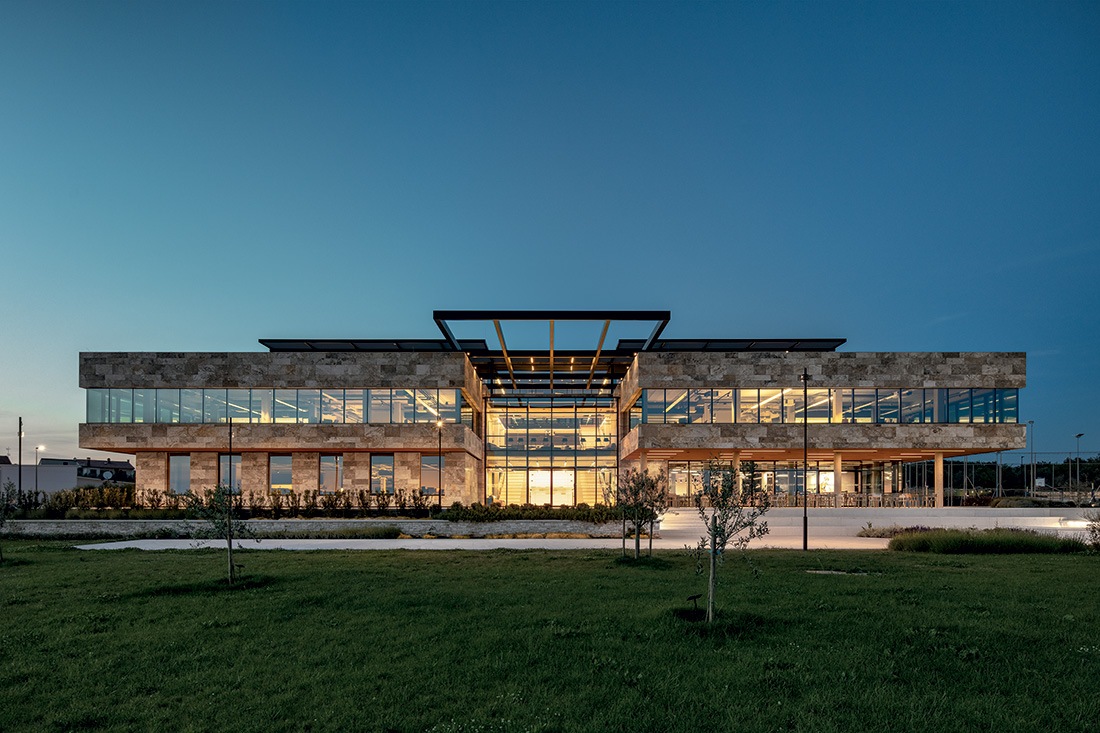 Client: INFOBIP d.o.o.
Project year: 2019
Light can support and motivate office workers – international IT and telecommunications specialist Infobip shows how it's done at their headquarters. For a high-tech campus in Vodnjan, Croatia, that puts the needs of its employees first, Zumtobel has designed a lighting concept that's based entirely on Active Light and modelled on daylight. 
Around 500 Infobip employees offer cloud technology and omnichannel messaging services from the company headquarters in Vodnjan. In addition to the headquarters' offices and conference rooms, the high-tech campus has a fitness centre, a restaurant and a training centre. The complex also includes apartments for employees and guests, a car park, several sports facilities and a park. Zumtobel has developed a coherent lighting concept that caters for all these different uses and provides optimum, efficient and user-friendly lighting.
Maximum glare control meets high flexibility
The Infobip employees spend most of their time working at computer screens in offices and conference rooms, creating a requirement for highly flexible lighting with maximum glare control. "Our lighting solution puts people's needs first", says Jakob Geppert, Senior Director Global Application Office, at Zumtobel. "Our Active Light solution is modelled on daylight, helping employees to maintain their natural circadian rhythm – and to be efficient and creative at their desks."
This is achieved by the LITENET lighting management system with its integrated sky scanner. This records the state of the sky and uses this information to control light colour and intensity in the offices accordingly. The system is based on Zumtobel's tunableWhite technology, which, with its changing luminances and colour temperatures, feels as dynamic and emotional as natural white light. tunableWhite provides exceptionally helpful support to the Infobip employees, whatever they are doing.
Needs-based lighting – from intensive to discreet
"How bright do you want it to be?" is a question that will always be answered differently, depending on the person. Another key advantage of tunableWhite is therefore that it allows luminaires to be set completely autonomously, depending on requirements.
To create the perfect office lighting, Zumtobel chose the streamlined, square LIGHT FIELDS evolution luminaire – in its pendant version. Thanks to MPO+ optics, it offers perfect glare control for people working at a computer screen. SUPERSYSTEM II spotlights ensure brilliant accent lighting. SLOTLIGHT infinity draws discreet light lines to provide basic lighting throughout the building. In the chill-out area, ONDARIA shines like an artificial sun.
Customised indoor and outdoor lighting solutions
In communication zones and in the living areas of the apartments, the decorative CAELA delivers inviting general lighting with gentle light distribution. Infobip's customised lighting solution is rounded off by SUPERSYSTEM outdoor for the outside area as well as by the emergency lighting provided by the RESCLITE  and PURESIGN safety luminaires.
Light creates (working) atmosphere
Zumtobel's needs-based lighting concept helps Infobip make an essential contribution to a good working atmosphere – and to support the comfort, well-being and health of its employees. The IT and communications specialists are also creating pioneering solutions in their own field, however: in Croatia, the Infobip founders were named 2019 "EY Entrepreneur of the Year!".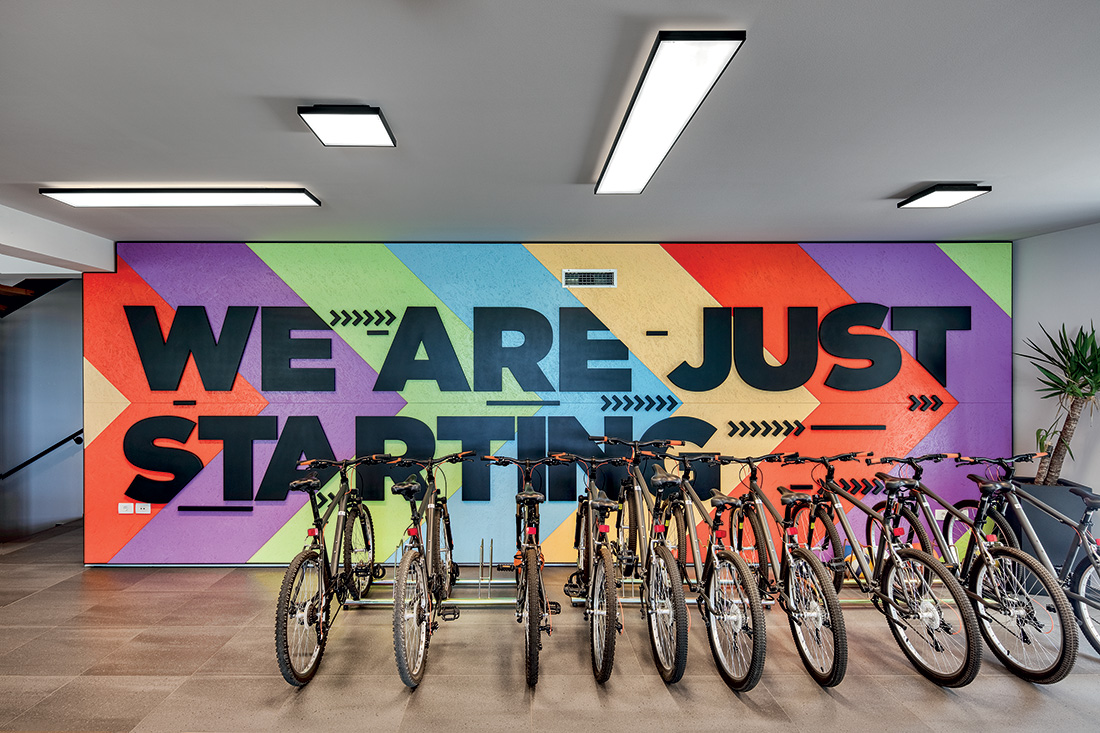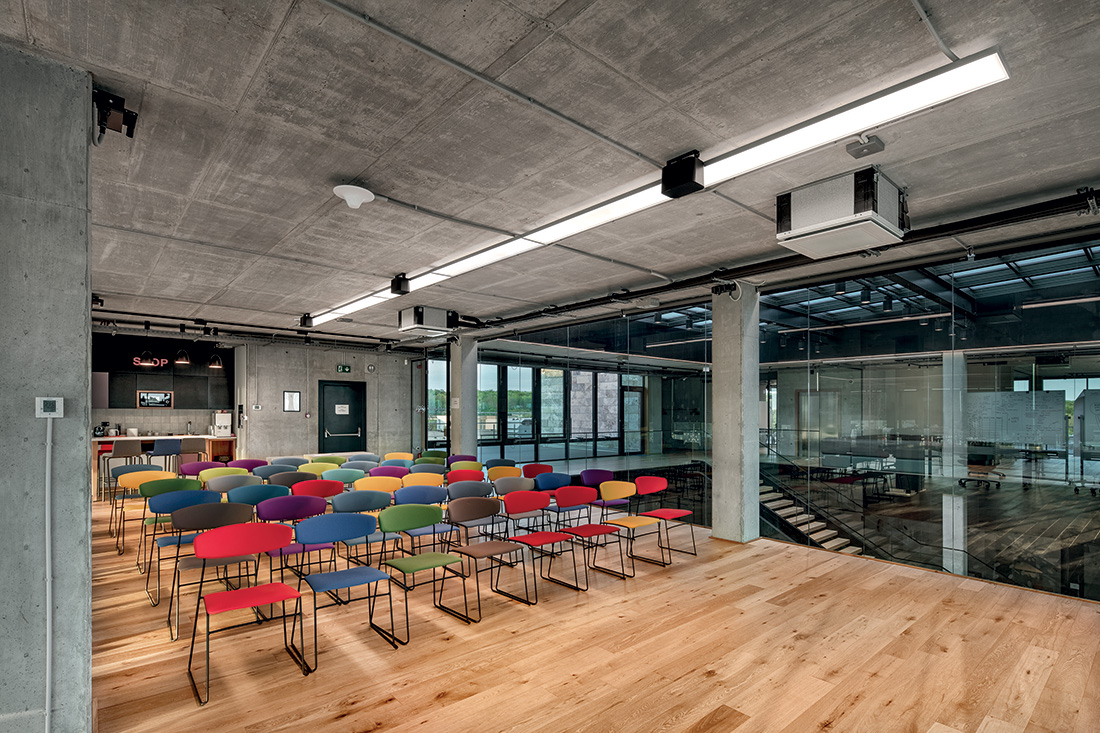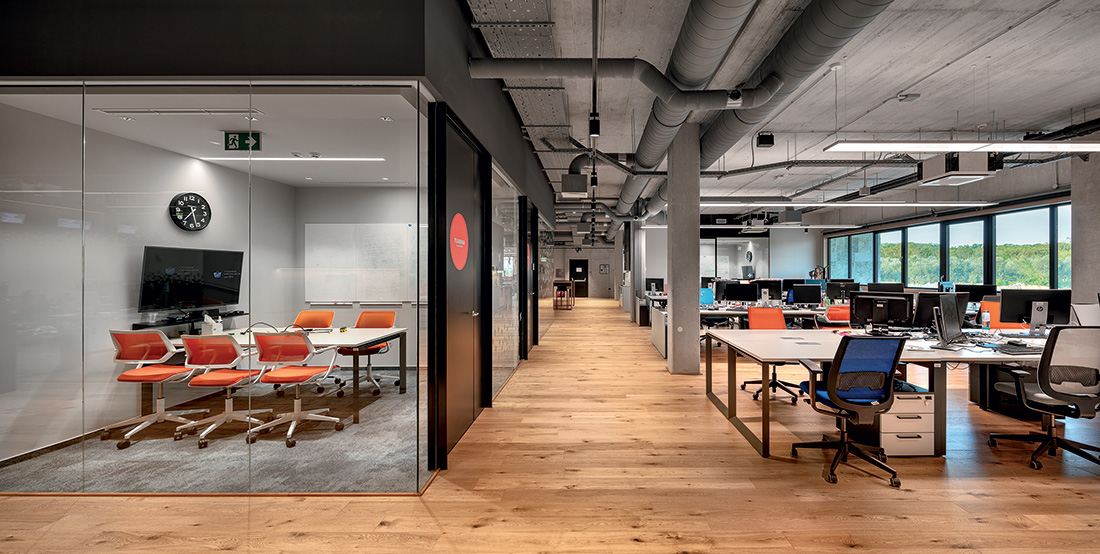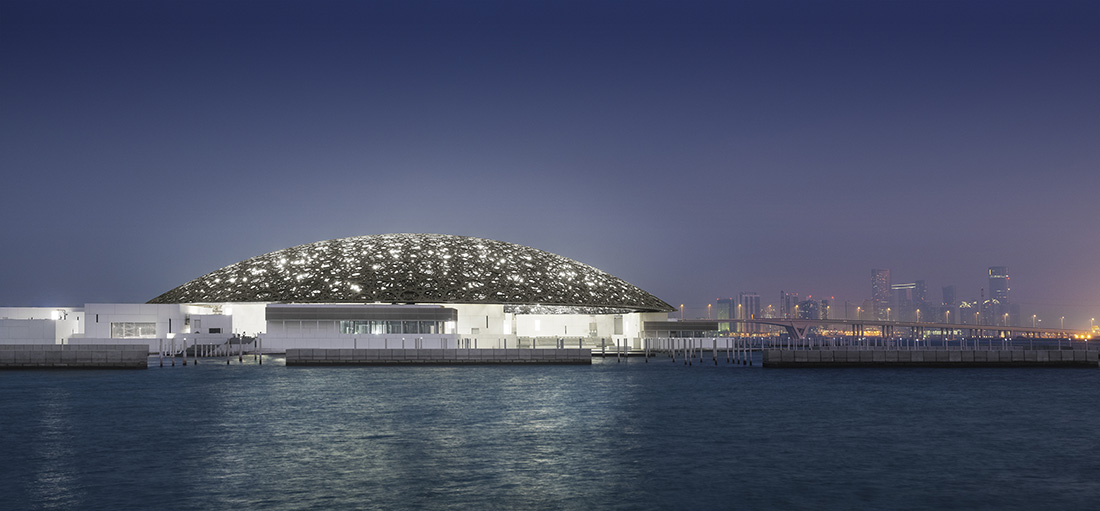 Architect: Jean Nouvel
Photos: Roland Halbe, Marc Domage, Mohamed Somji
Project year: 2019
Oasis of light in the Persian Gulf
The Louvre Abu Dhabi, in the cultural district of Saadiyat Island, is viewed as a bridge between eastern and western art. Since 2017, the universal museum of the United Arab Emirates has been exhibiting international works from different eras – from prehistoric artefacts to contemporary art. Even the building's architecture, designed by the French star architect Jean Nouvel, is worth a visit. The lighting solution for its huge, circular dome and the entire area was produced by Zumtobel.
Jean Nouvel's design for the Louvre Abu Dhabi has created an oasis of light in the Persian Gulf: The centrepiece of the building is the huge circular dome with a diameter of 180 meters. Standing on just four pillars, it appears to float. By day, sunlight filters through the decorative ceiling structure creating an enchanting effect reminiscent of the rays of sun in an oasis, as they fall through the fronds of the palm trees and create a natural pattern. When the sun has set, the Zumtobel lighting system traces the structure – reversing the incidence of light and shadow formation: The Zumtobel luminaires illuminate the building in an eye-catching manner, from the inside of the dome to the outside.
Customised lighting
To do this, Zumtobel created CHROMOSOME, a customised lighting solution specially produced for the unique, huge dome. Four thousand of these luminaires were installed in the Louvre Abu Dhabi. It contains a special heat sink, to defy the hot temperatures of Abu Dhabi. Thanks to the fully transparent luminaire housing, part of the light escapes upwards. It is reflected by the ceiling and walls, thereby producing a pleasantly bright ambiance.
The appearance of daylight on-site, with a glow effect from afar
Different Lux values are used to achieve two different results: a glow effect when viewed from afar and, beneath the dome, pleasant lighting similar to daylight. The controllable, white luminaires allow different colour temperatures to be mixed. So, different effects can be achieved depending on the time of day or the atmosphere. This process works fully automatically thanks to the LUXMATE LITENET lighting management system. A sky scanner detects the natural daylight shining through the spectacular dome and adds artificial light as required.
Sensitive works of art, strictly controlled Lux values
The art galleries are located beneath the dome: 55 cuboid buildings arranged in the form of a Medina – a traditional Arabic old town. The lighting systems in the galleries meet particular requirements: Depending on how sensitive the works of art are, the Lux values within the galleries must be carefully controlled. The curators of the Louvre defined three sensitivity levels – works of art with a maximum lighting limit of 600,000 Lux, 150,000 Lux and 37,500 Lux per year. So, for example, works of art with an annual maximum lighting limit of 600,000 Lux may be exposed to a maximum of 125 Lux during operating hours, with this value being reduced accordingly for the other two categories. The lighting specialists from Dornbirn use different lighting solutions to meet the different requirements: LIGHT FIELDS, HELISSA, DIAMO, PANOS infinity and PERLUCE ensure effective presentation of the 620 exhibits over an area of a total of 6,400 square metres.
Intelligent lighting management
To ensure that the Lux values in the galleries are not exceeded, Zumtobel even uses two different lighting control concepts. On the one hand, an automatically controlled, daylight-dependent blind shields the light from outside in four different levels. On the other hand, special sensors are positioned directly next to the works of art. If isolated, stronger specks of sunlight fall on the works of art, sensors issue a warning – and therefore prevent the precise annual Lux values from being exceeded. "Thanks to daylight sensors, motion detectors and time control, we can safely preserve more than just valuable works of art," said Davide Siciliano, Head of Complex Projects at Zumtobel. "LUXMATE LITENET also saves energy and costs."
Diverse requirements, diverse luminaires
The wide range of Zumtobel lighting solutions used demonstrates just how varied and diverse the requirements in the Louvre Abu Dhabi project were: In the Museography Gallery, the lighting specialists installed the TECTON continuous-row luminaire as emergency lighting in the glass ceiling. External emergency lighting is provided by TUBILUX. In the corridors and technology rooms, moisture-proof luminaires are used. AERO II is used to illuminate offices and control rooms in the basement.
With its comprehensive solution for this complex project, Zumtobel has once again demonstrated its in-depth application expertise when it comes to art and culture: For it is only through Zumtobel's high-profile lighting of the huge dome on Saadiyat Island that the Louvre Abu Dhabi has shifted to the centre of public interest.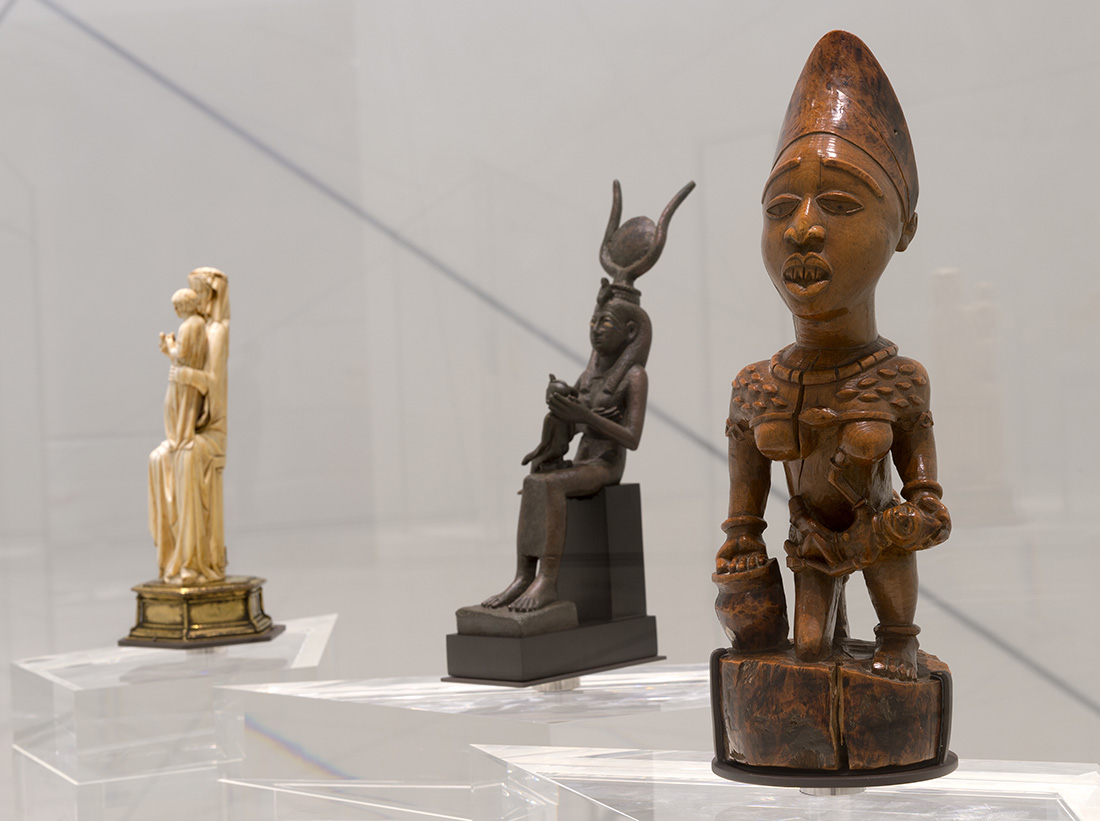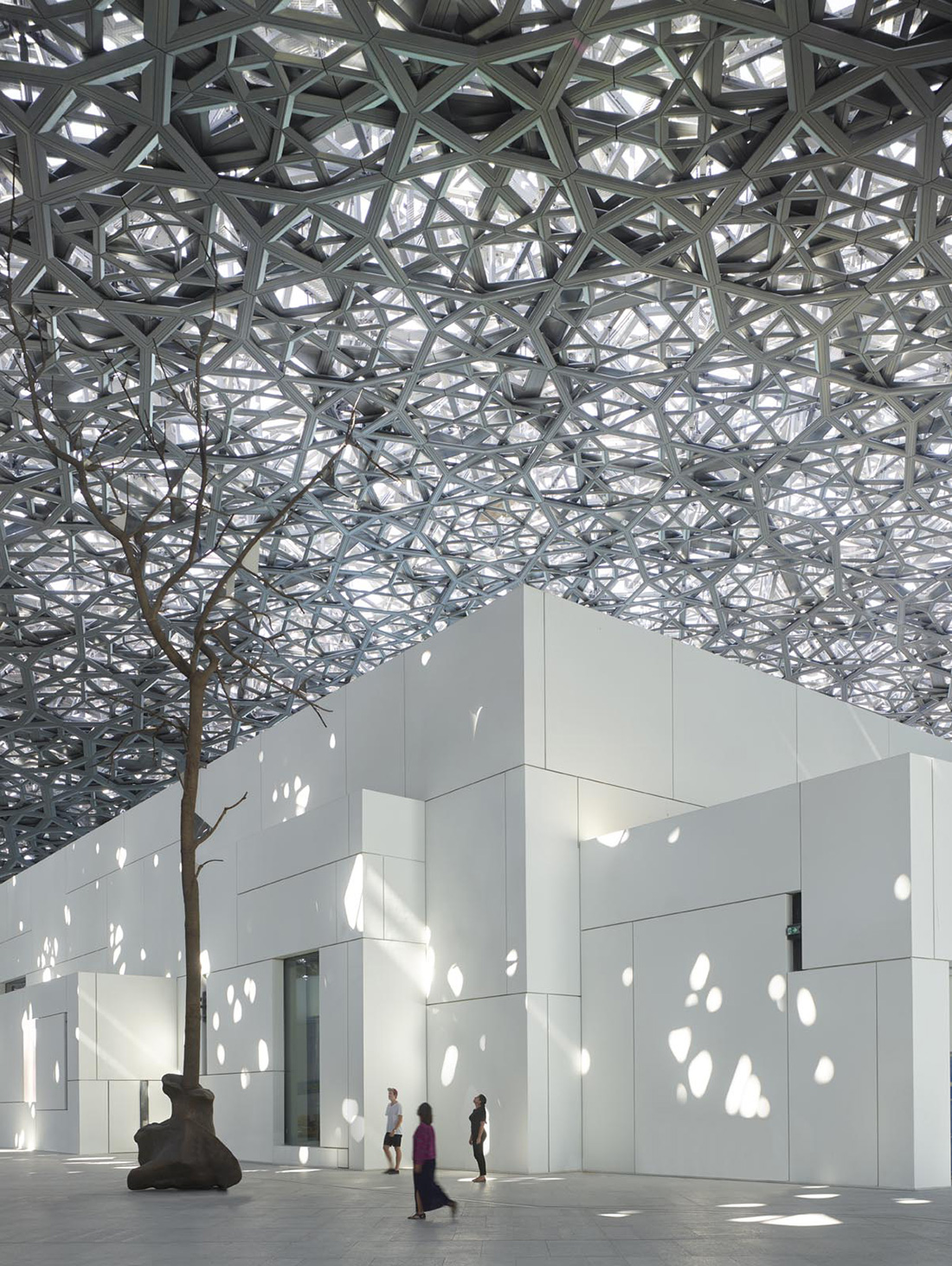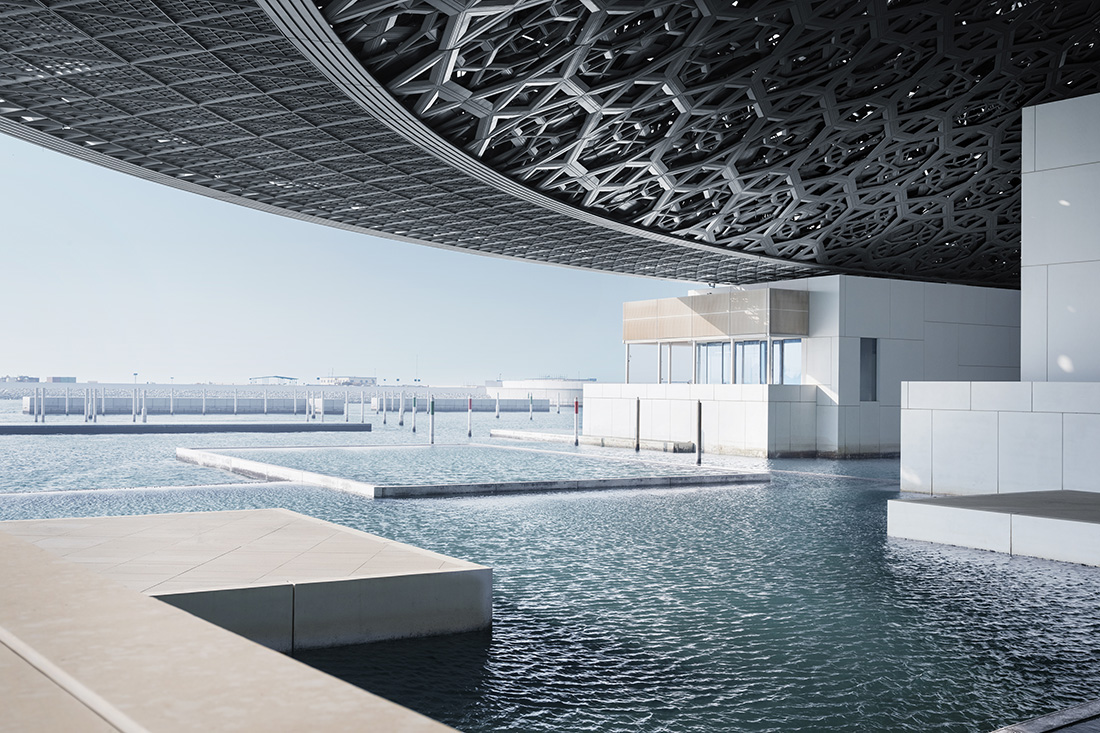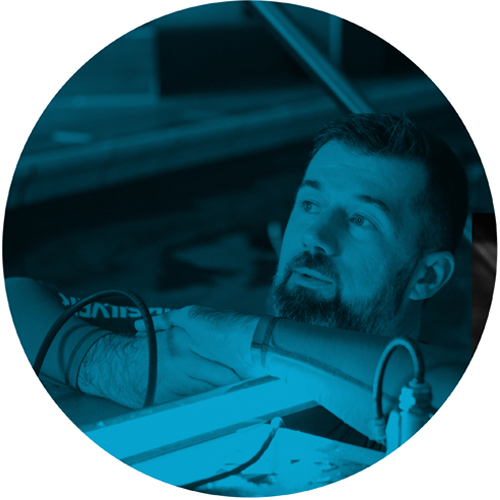 Solution provider with hands on approach and technical background. Expert in supporting lighting designers and project managers on lighting solutions provided by FILIX Lighting.
FILIX Lighting, founded in the 80s, was concepted as an electrical engineering company at its core. After years of catering to the industries key stakeholders they became the first importer of LED technology to Croatia, working directly with Osram.
With the development of LED technology and changes in the industry they started implementing their engineering knowledge and began the development of their first outdoor and underwater LED lighting solutions.
Today, they strive to be industry leaders, actively engaging in their profession and committing to a sustainable operation that will produce an impact on the generations to come.

FORTYSEVEN is the first thermal wellness spa in Switzerland, and is the centrepiece of the bath area in Baden. FORTYSEVEN is Switzerland's newest thermal wellness spa and the centrepiece of Baden's baths. It focuses on holistic well-being for body, mind & soul with its unique cosmos area.
User products: Arpool Series
Client: 47
Year: 2021
Light Designer: Lichtkompetenz



Used as a night-time traffic divider, more than 5000 meters of the custom made inground fitting StepUp Slim 100 from our range has been seen and walked on by every visitor of the DUBAI EXPO 2020. The lighting is recessed in the ground and follows all main pathways and driveways in the EXPO area. The tunable white technology is used to increase the CCT from the intial 1800K, mimicking the dusk lights in UAE; to 3000K to imitate the moonlight colours.
User products: STEP UP SLIM 100
Client: EXPO 2020
Year: 2020
Light Designer: AECOM



The 170-metre steel bridge connects pedestrians from Landcom's new 5,000-resident Lachlan's Line development to North Ryde Metro Station by spanning across both the M2 Motorway and Delhi Road.
User products: Custom Linear LED solution
Client: Daracon Group
Year: 2020
Light Designer: Arup