Business premises of the Ljubljana Stock Exchange are located on the second floor of a business complex built in 1965.
The design concept of the interior is based on the concrete structure of the building, which has been emphasised to the full. Parallel to the existing set of inner bearing pillars an additional set of columns of the same dimensions was added. The new element of the colonnade runs along the entire space and divides it into smaller spaces, a kind of inlets. They all provide equal working and living conditions.
In this nondescript business building the colonnade creates an abstract and monumental space. Layout proportions of the new ground plan resemble proportions of classical architecture. A stable spatial composition is created by symmetrical design, uniformity of materials and rhythmic repetition of elements. Perspective of the abstract space changes as we move through the colonnade. With every step new spaces rhythmically open left and right. Because of the colonnade, the light in the space changes all the time, during daytime as well as with artificial light sources.
Organization of the offices is a hybrid of open-plan and traditional office layout. Spaces are separated from the colonnade by translucent glass walls. The hybrid layout provides the unity and connection of space and people, but at the same time sufficient privacy and acoustic isolation of individual working spaces.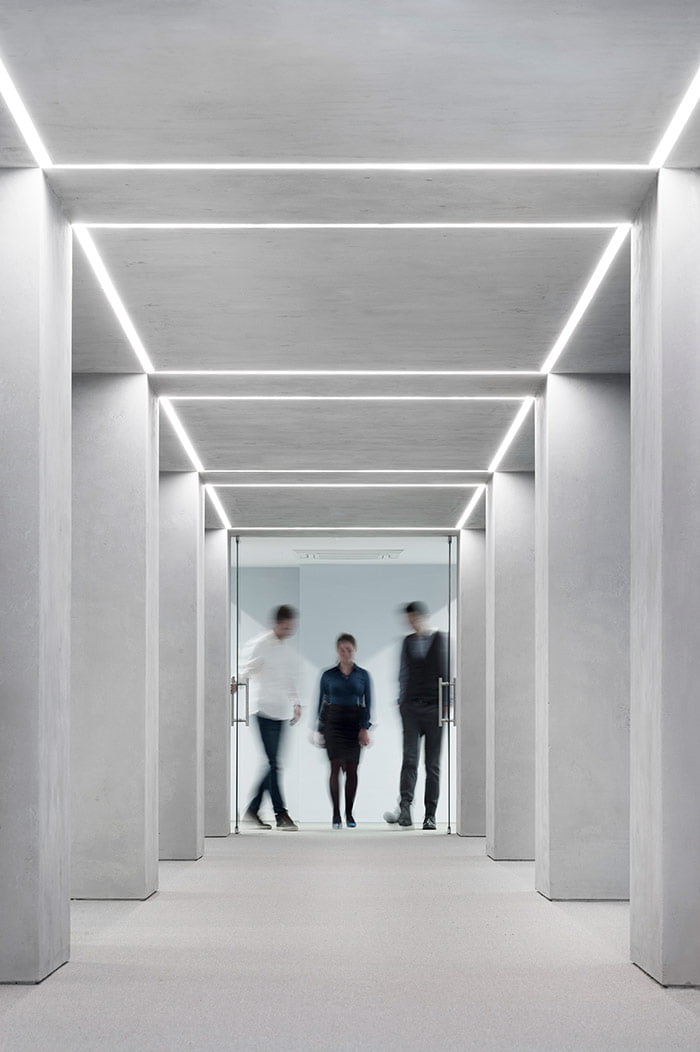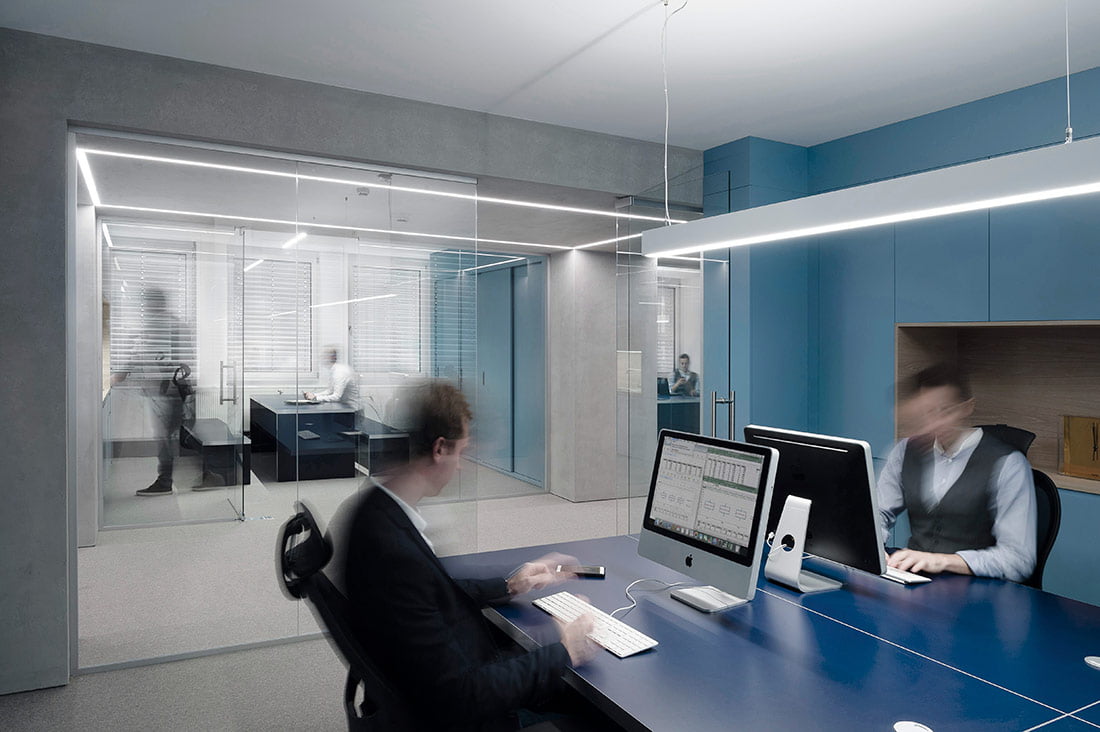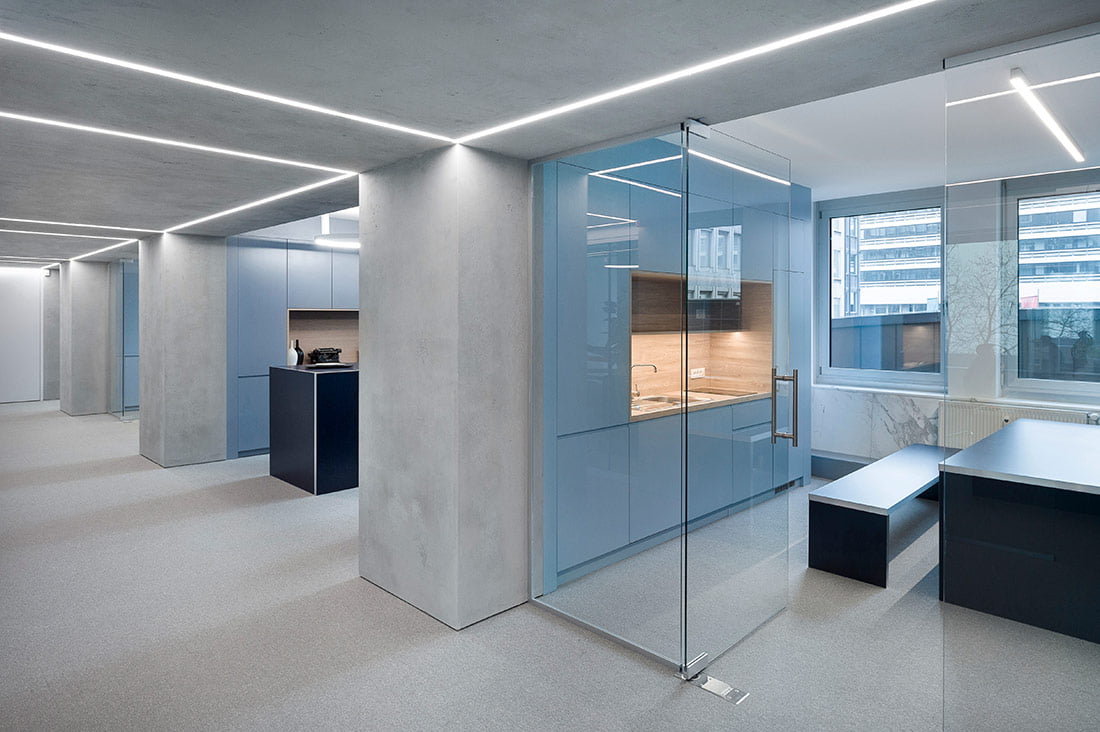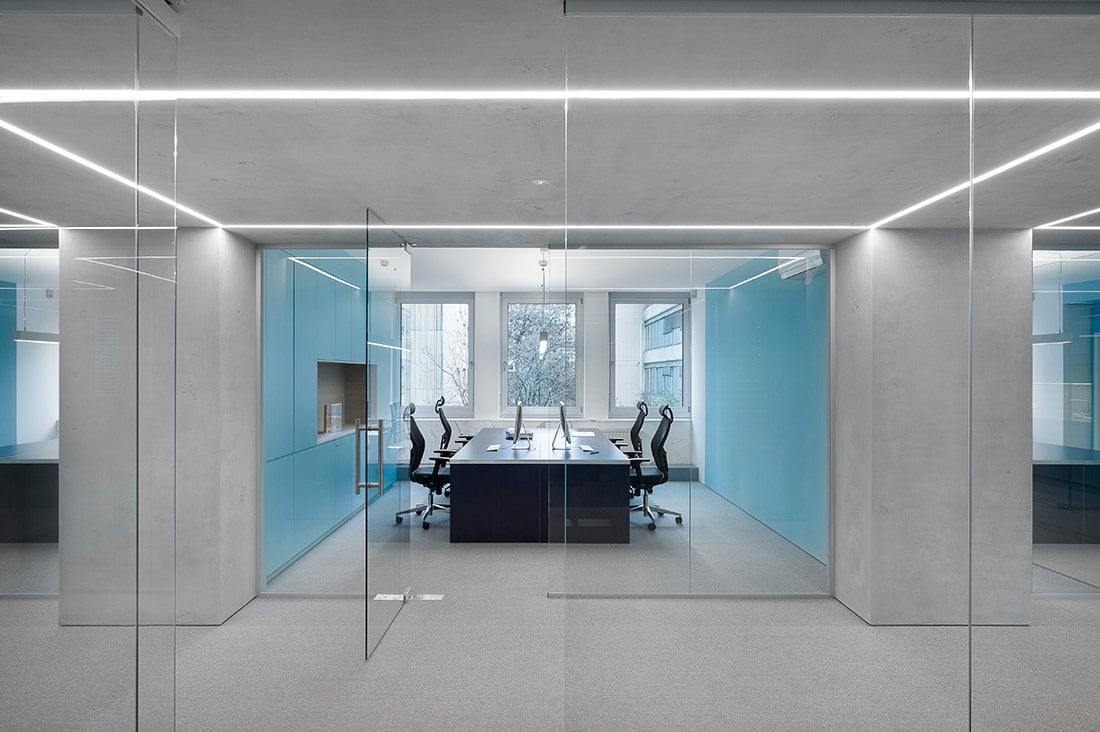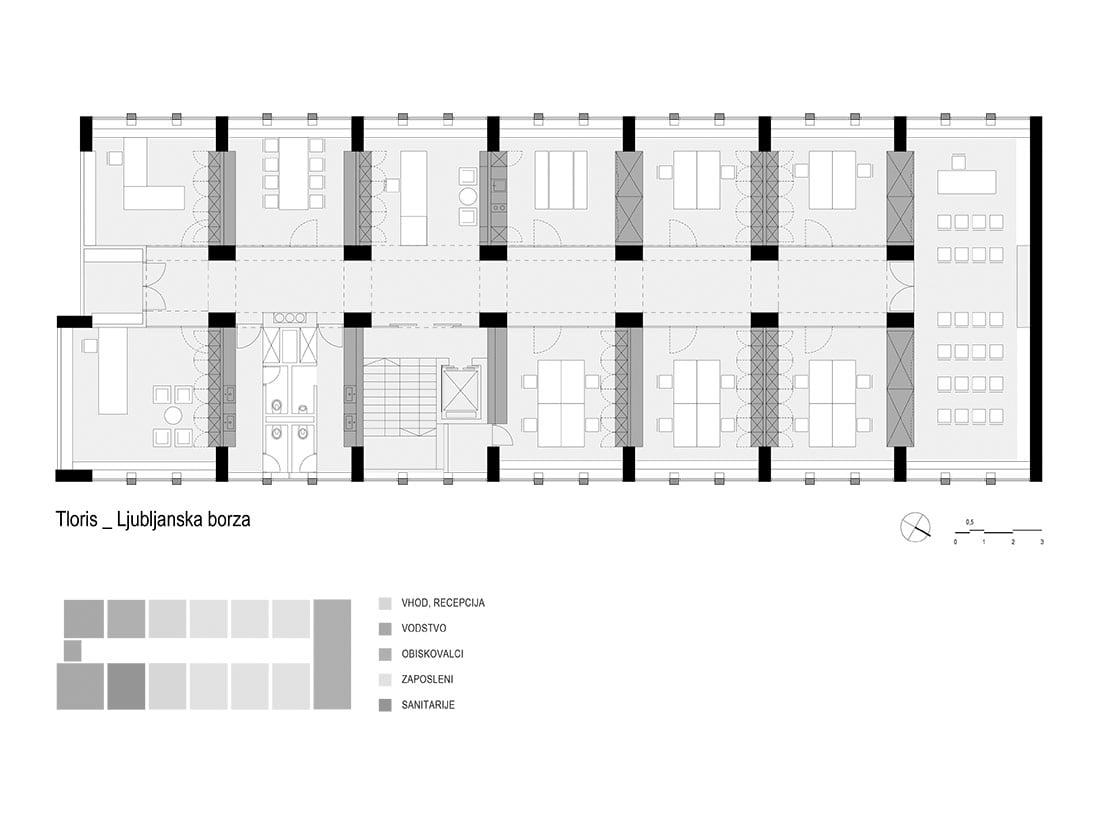 Credits
Interior
Kosi in partnerji; Ana Kosi, Ognen Arsov, Kaja Todorović, Arhitektura 2211; Peter Cesar, Bine Tekavec
Client
Ljubljanska borza, d.d.
Year of completion
2017
Location
Ljubljana, Slovenia
Photos
Janez Marolt
Check out the BIG SEE event here: Interiors 180° / Big See Awards / Month of Design 2018
Project Partners
OK Atelier s.r.o., MALANG s.r.o.
Related posts
Powered by