The Grido studio presents a school pavilion in Mníšek pod Brdy in the middle of a undeveloped courtyard. Surrounded by prefabricated development and a historical linear school development, the pavilion is set on the highest. The authors have decided to insert a garden-looking pavilion into this space, which will not be connected in its shape or expression to any of the existing buildings standing around. The bearing structure consists of a reinforced concrete monolithic frame constructor. The hallmark is a hanging façade made of glued larch prisms. The overhanging facade of the school responds to the movement of the sun. The widths of the shielding lamellas are constantly changing relative to the sides of the world to shade the object according to the intensity of sunlight during the day. The school is separated from the courtyard by an artificial rampart, on which all the soil excavated during the construction activity was used. The rampart also serves as an acoustic barrier, which shields the area in front of the school from apartment buildings.
 What makes this project one-of-a-kind?
Biggest quality? New school pavilion puts its volume on existing access road and so has created a new city-like passage under building and a new plaza among old school building and new pavilion. Visible wooden structure not only shades sun light into classrooms, but also mediates connection between new building and old facade dating back to 1950- tees.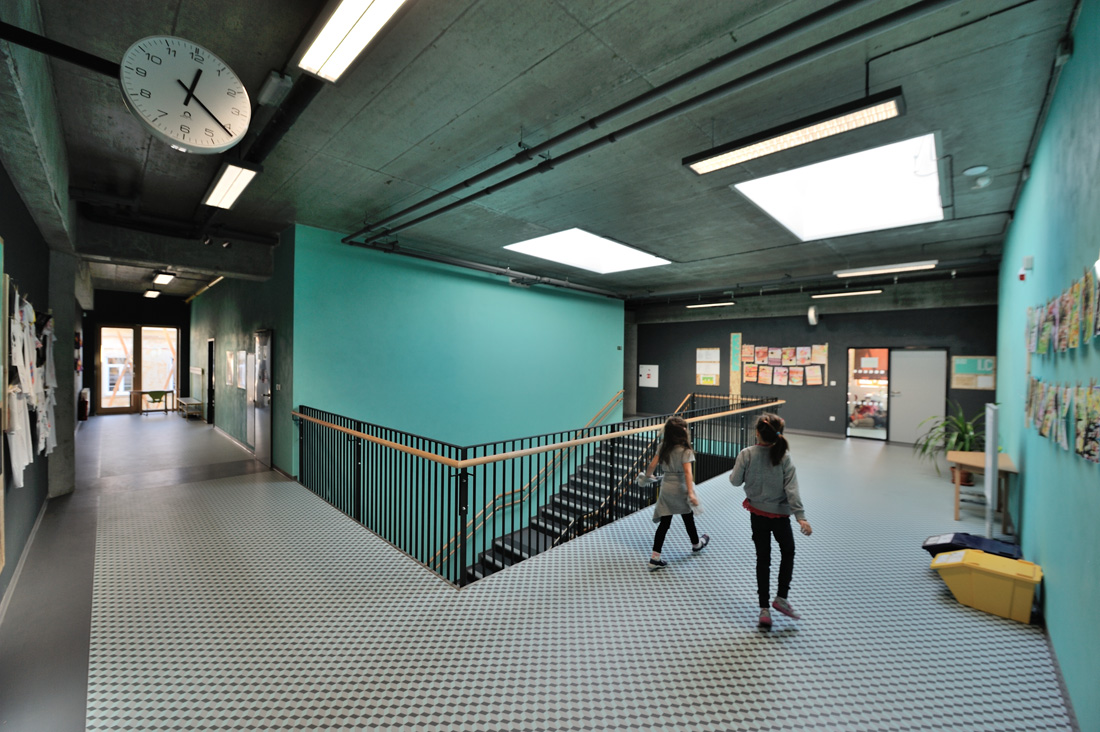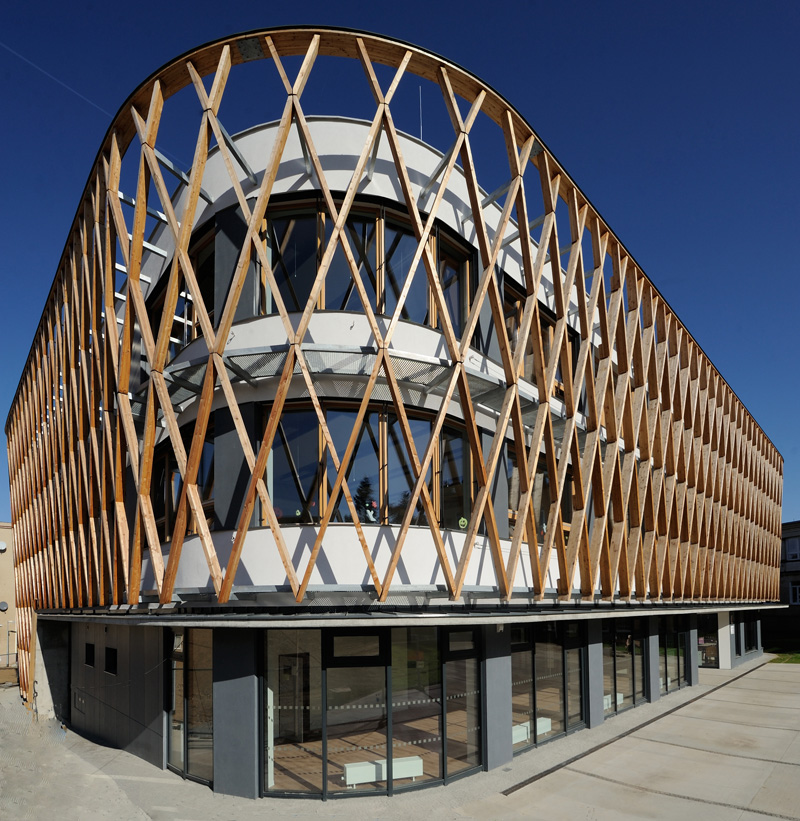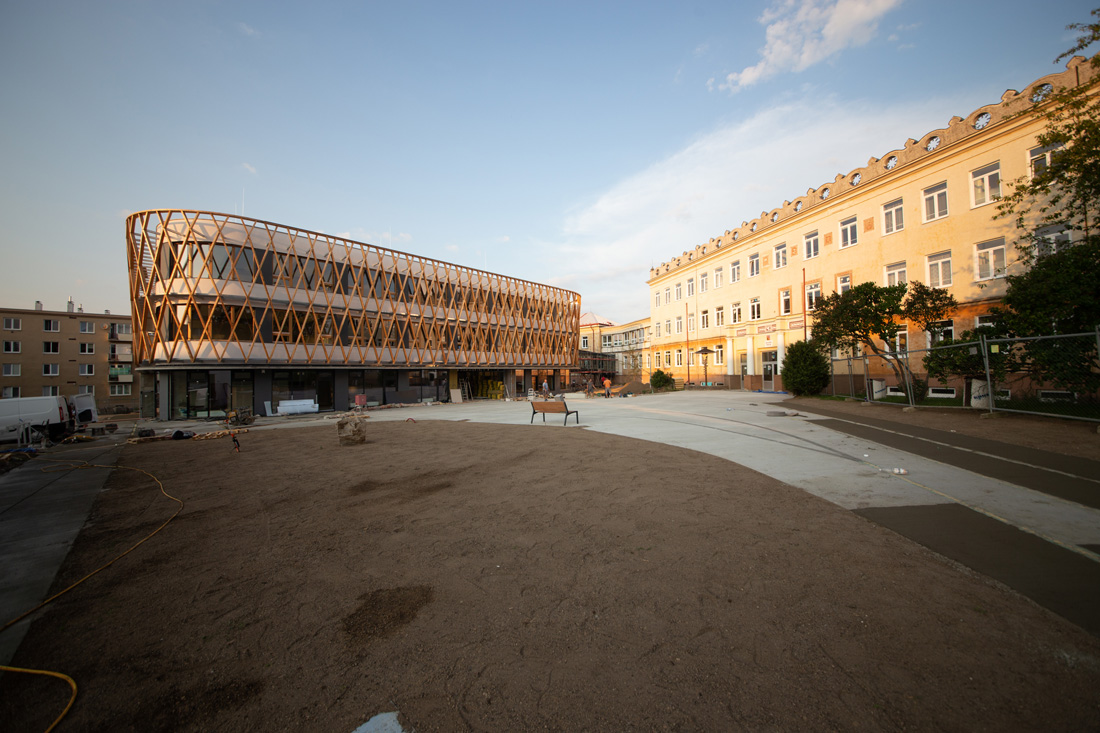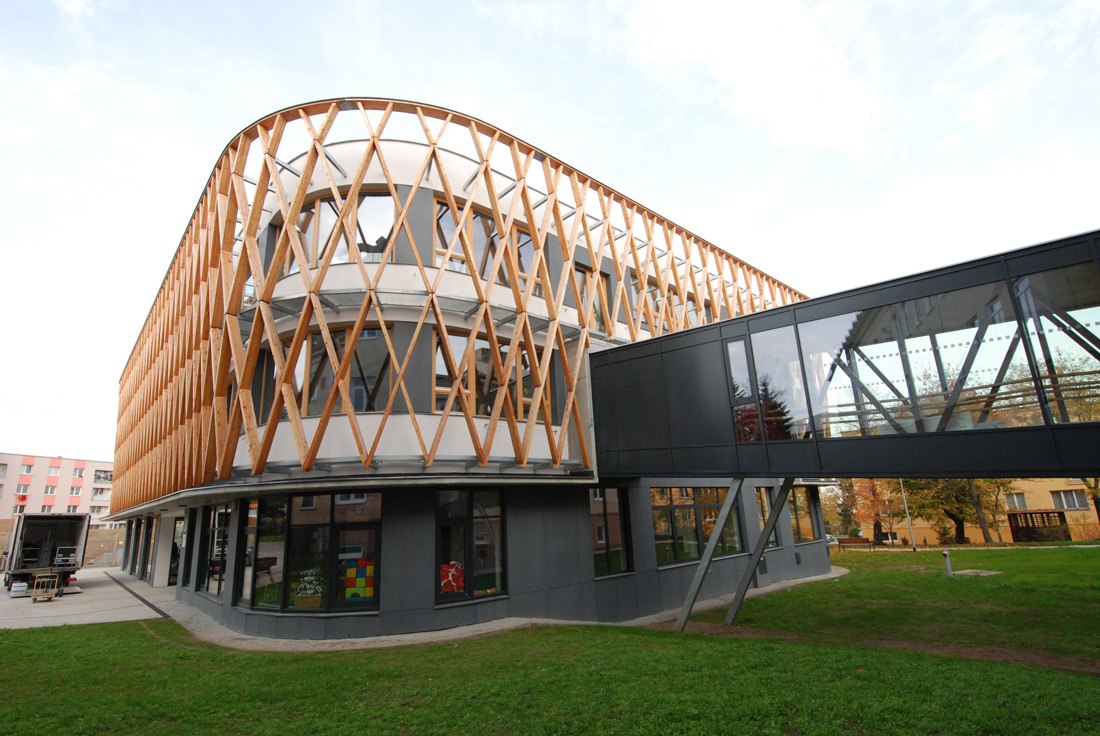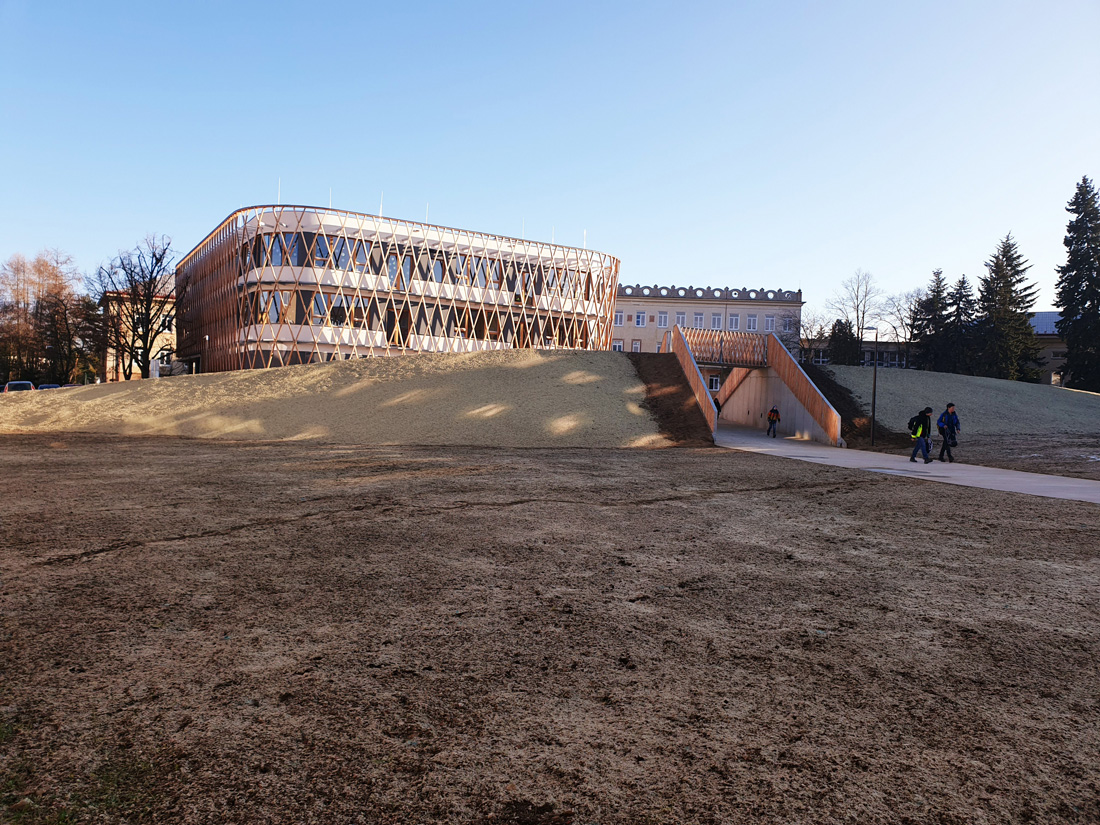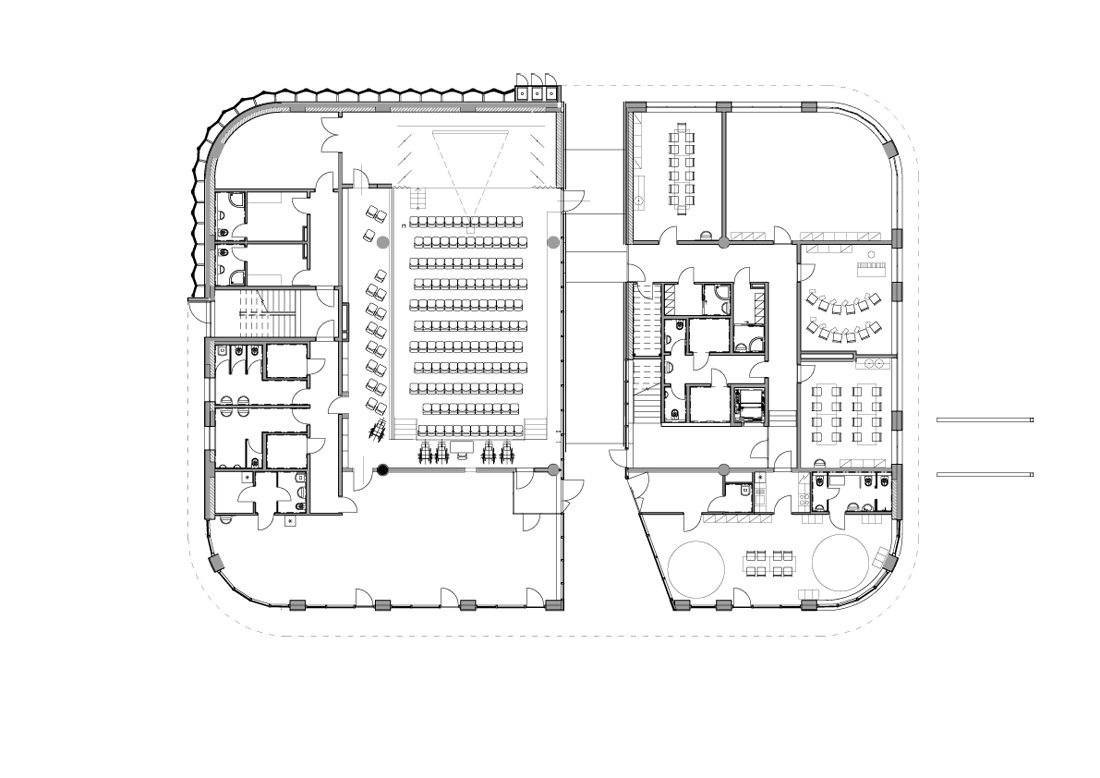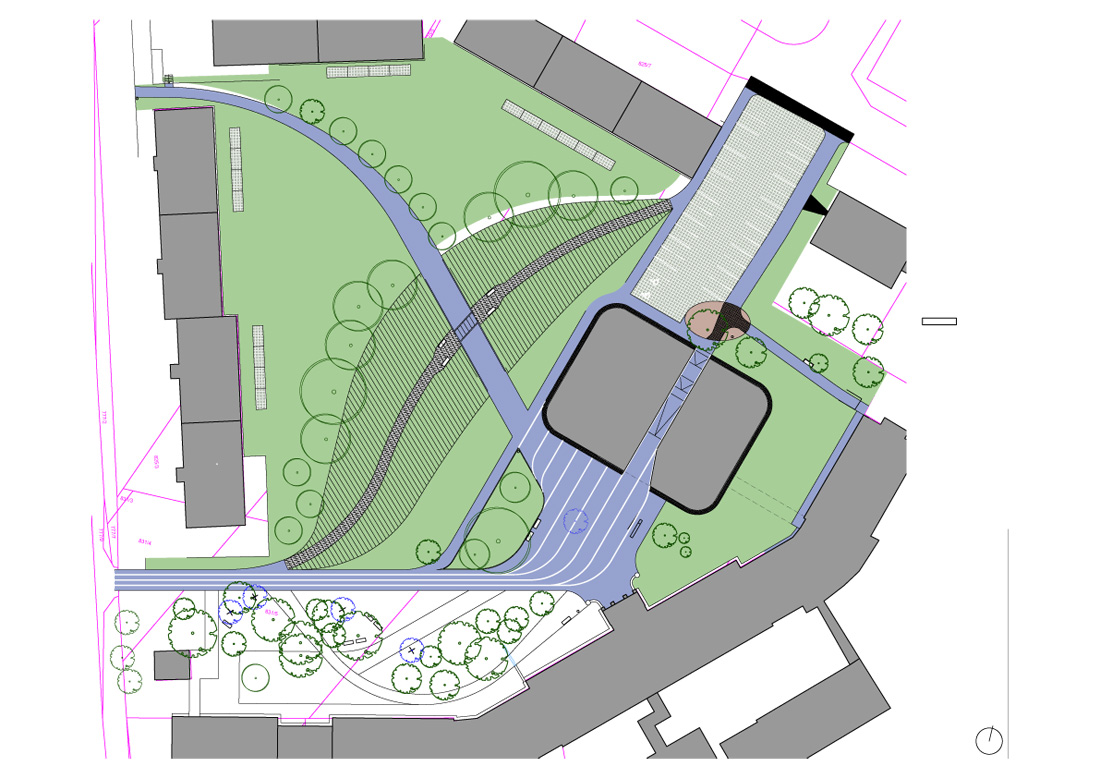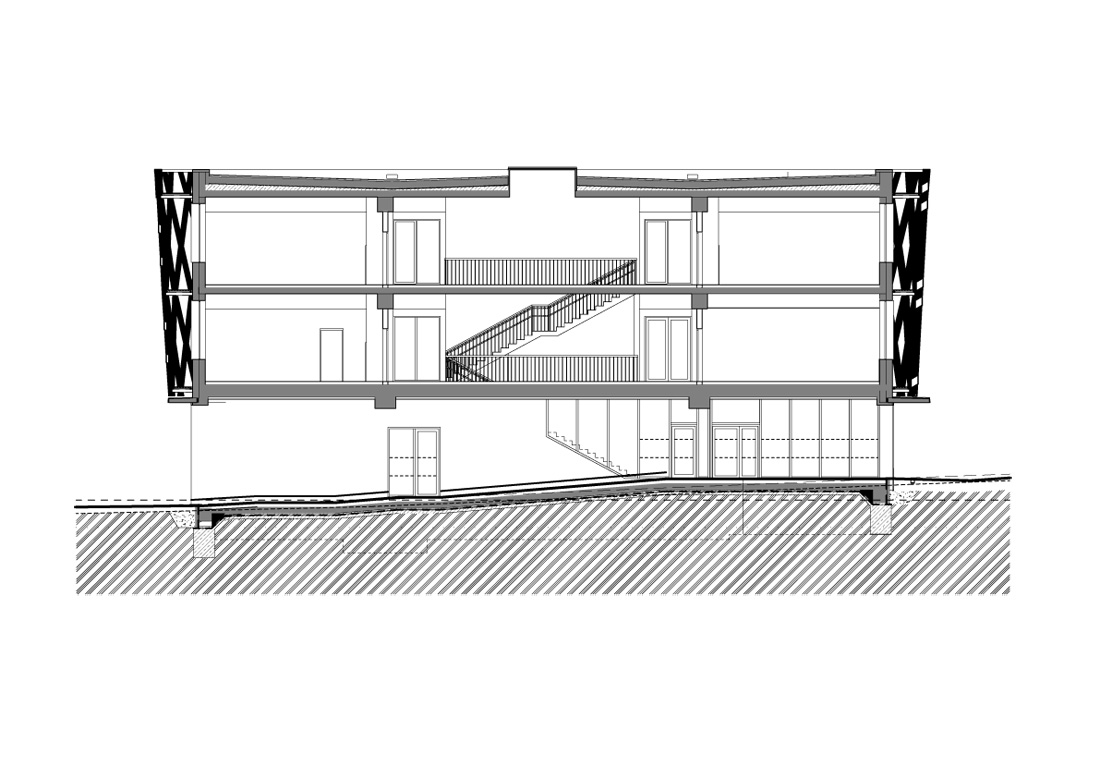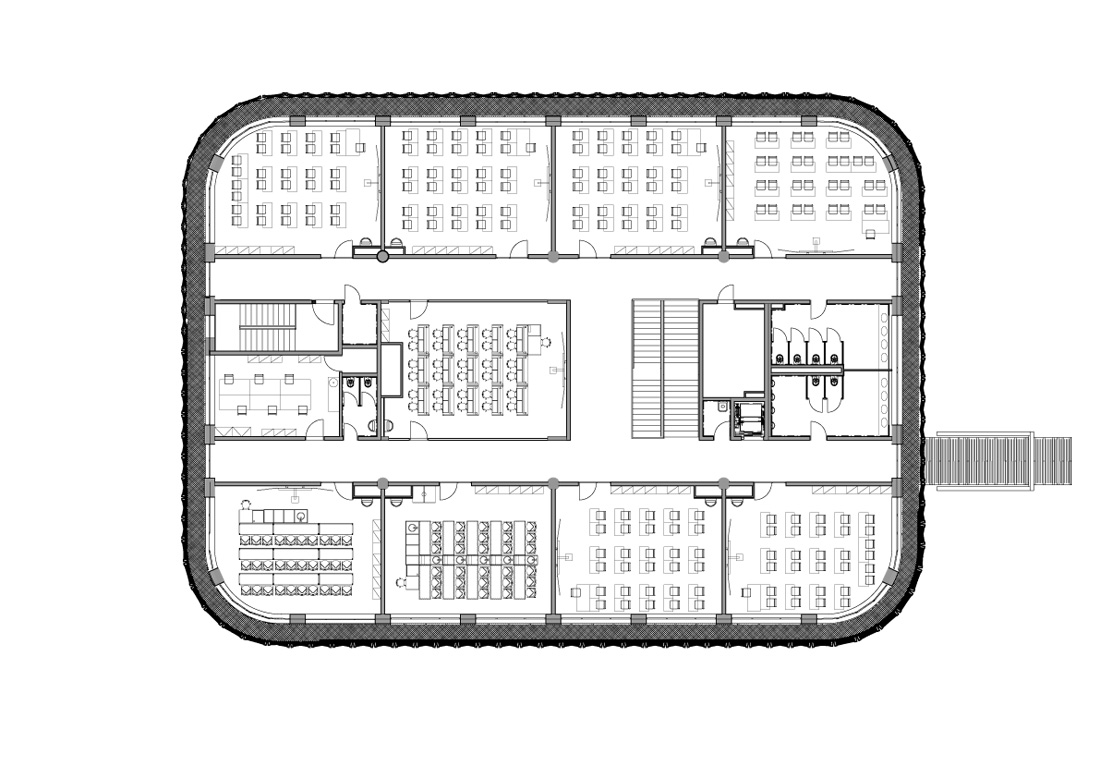 Credits
Authors
Architects: Peter Sticzay-Gromski, Cooperation: Ladislav Vendel, Sebastian Sticzay, Jan Doubek
Client
City Mníšek pod Brdy
Photo
Petr Kubín, Michal Antl, Grido studio
Year of completion
2018-19
Location
Komenského 420, Mníšek pod Brdy, Czech Republic
Total area
2489 m2
Site area
1016 m2
Project partners
PKS stavby a.s., TESKO konstrukce s.r.o.
Related posts
Powered by