CAMP, the Center for Architecture and Metropolitan Planning, is an urban planning hotspot in the heart of Prague aiming to improve public discussion about the development of the Czech's capital city. Housed in a modernist building designed by a famous Czech architect Karel Prager, CAMP shares the address with its guarantor and implementer Prague Institute for Planning and Development. CAMP hosts a 200 m2 exhibition hall with a unique, large projection screen, a library with a large selection of publications about architecture, urbanism and design, a café, an outdoor patio and a modern lecture hall. CAMP is a meeting place for architects, planners and citizens, a hub for brainstorming the future of the cities, with a diverse programme of public discussions, lectures, workshops, film screenings and other activities addressing the sustainability of our cities.
What makes this project one-of-a-kind?
The idea of reinterpretation of the original spatial concept containting a public gallery (by Karel Prager, Jiří Kadeřábek, 1967) into a contemporary architecture centre building upon the lasting material and spatial qualities. One focus point: the 24 metres long panoramic projection wall with 8K resolution.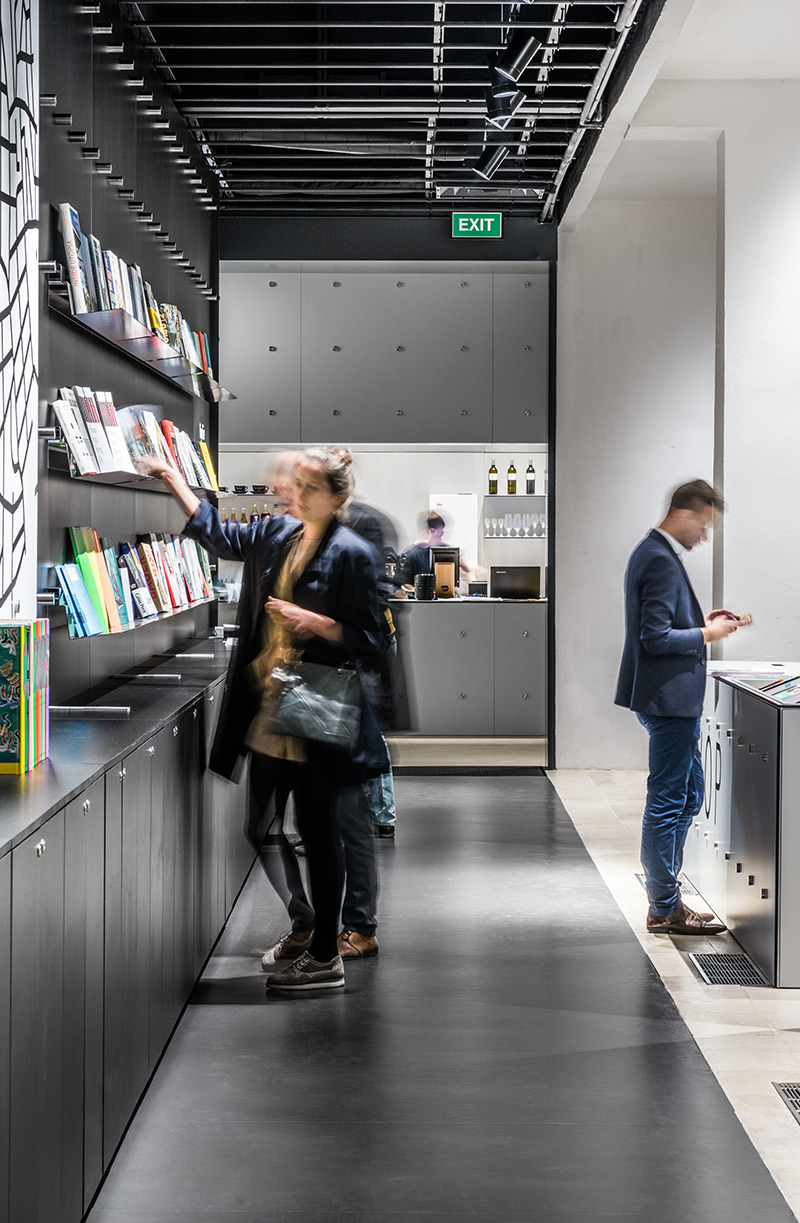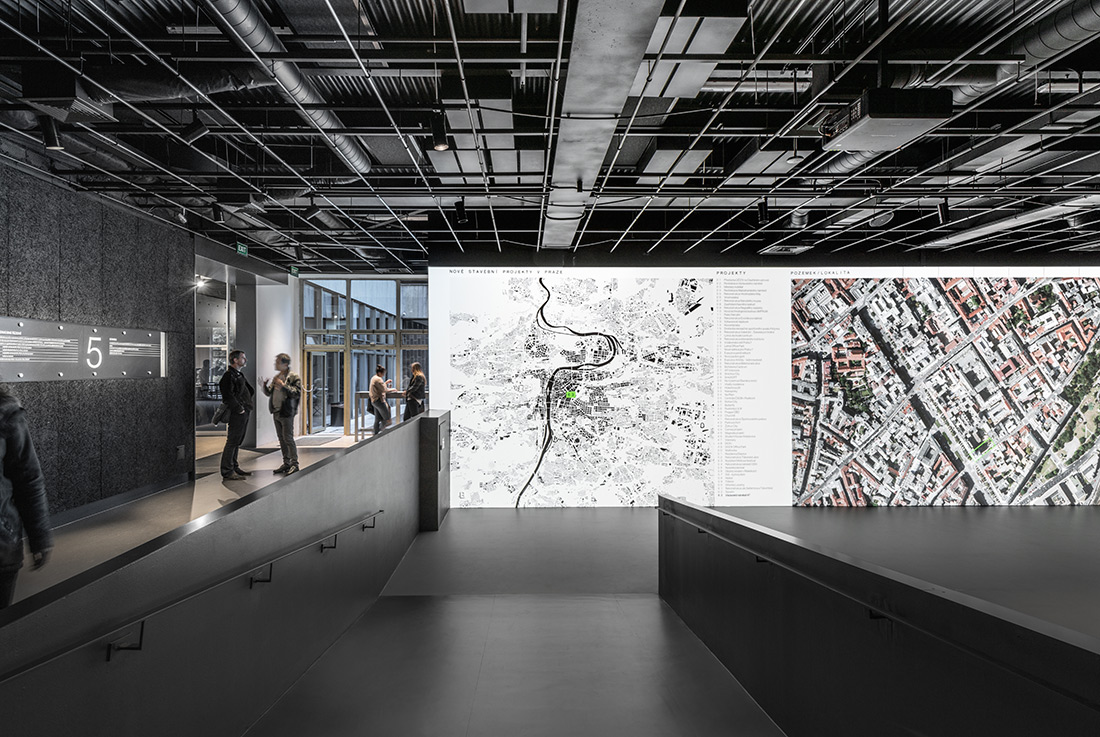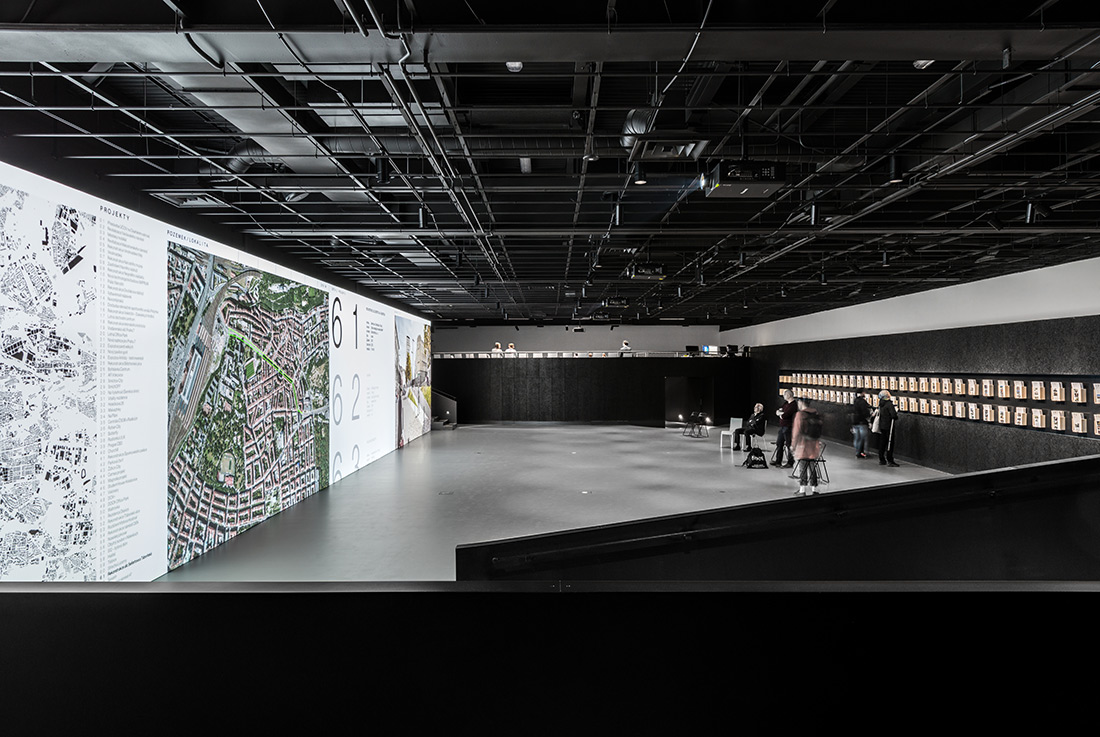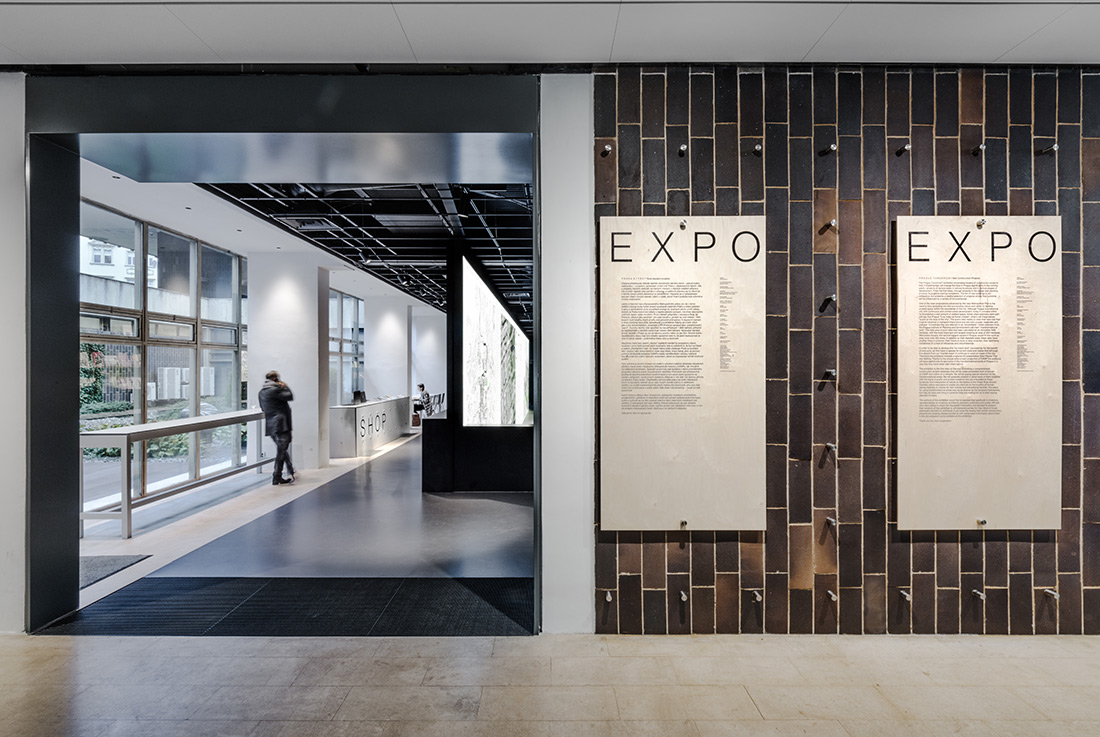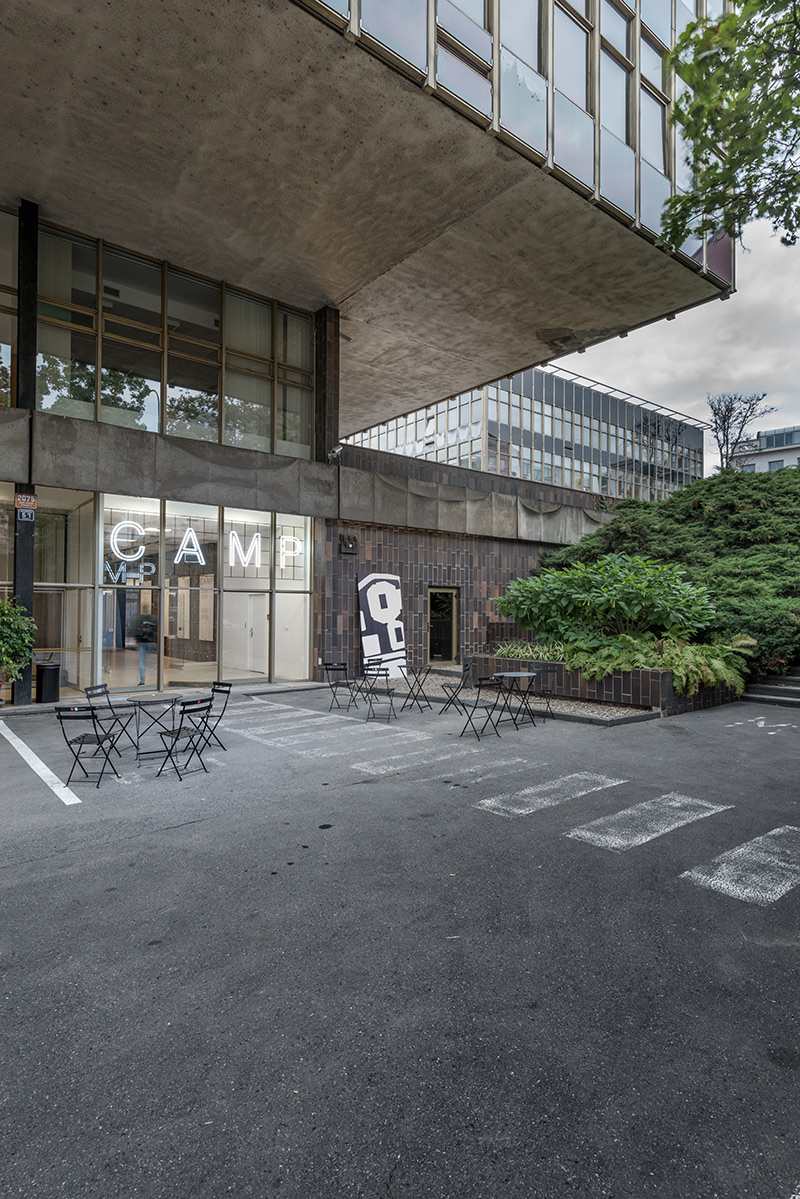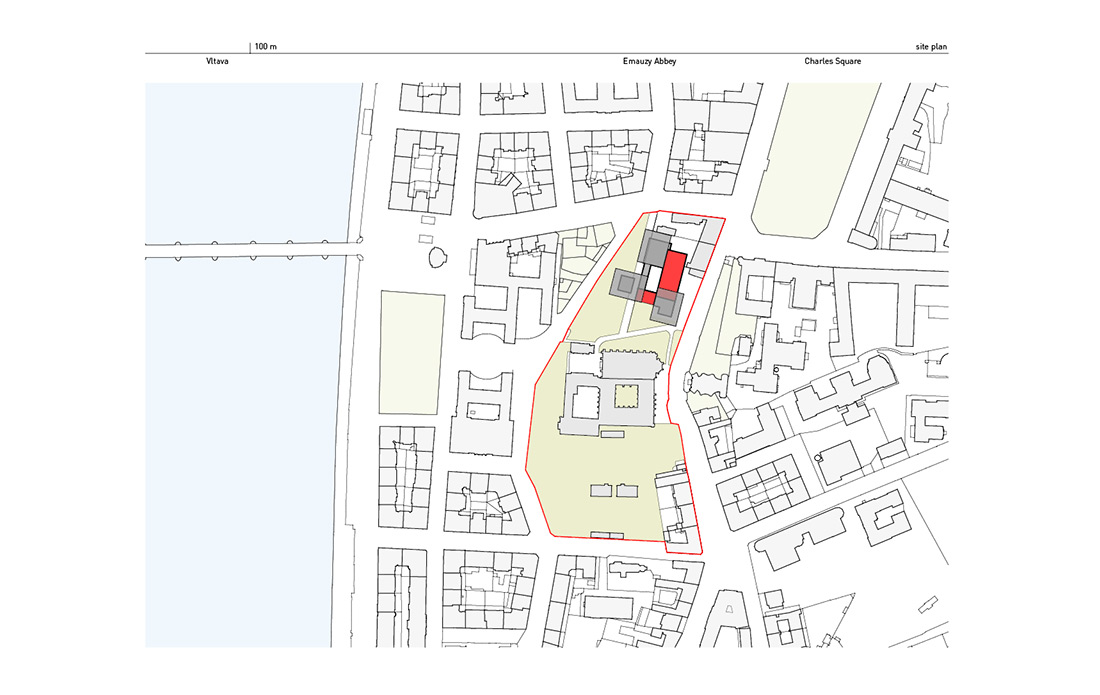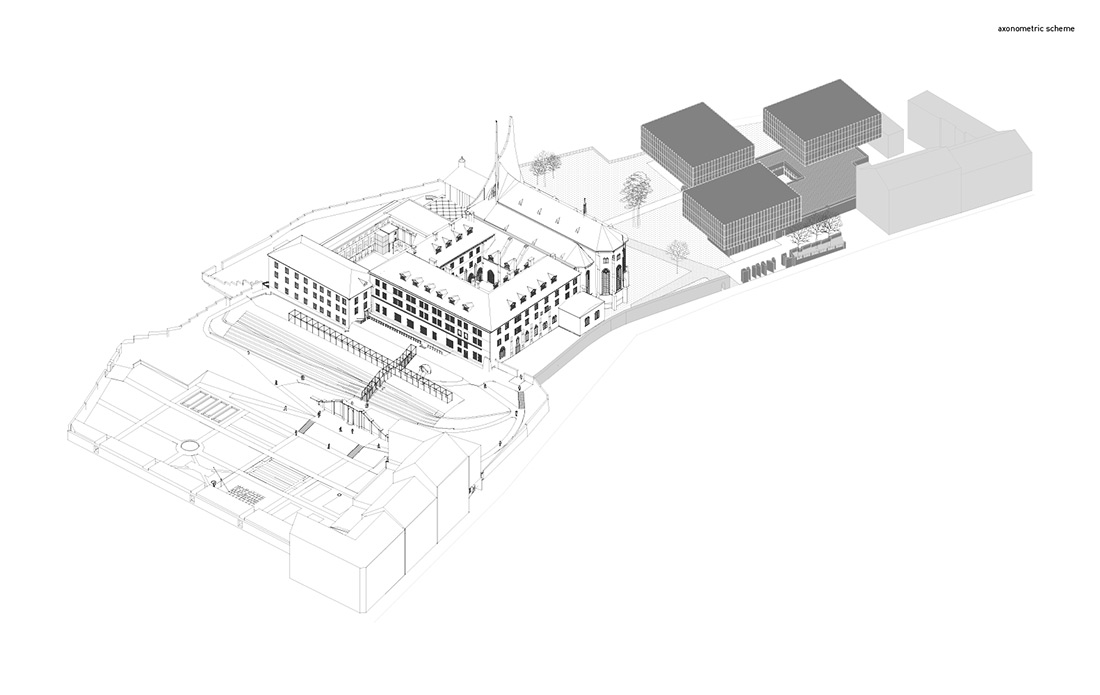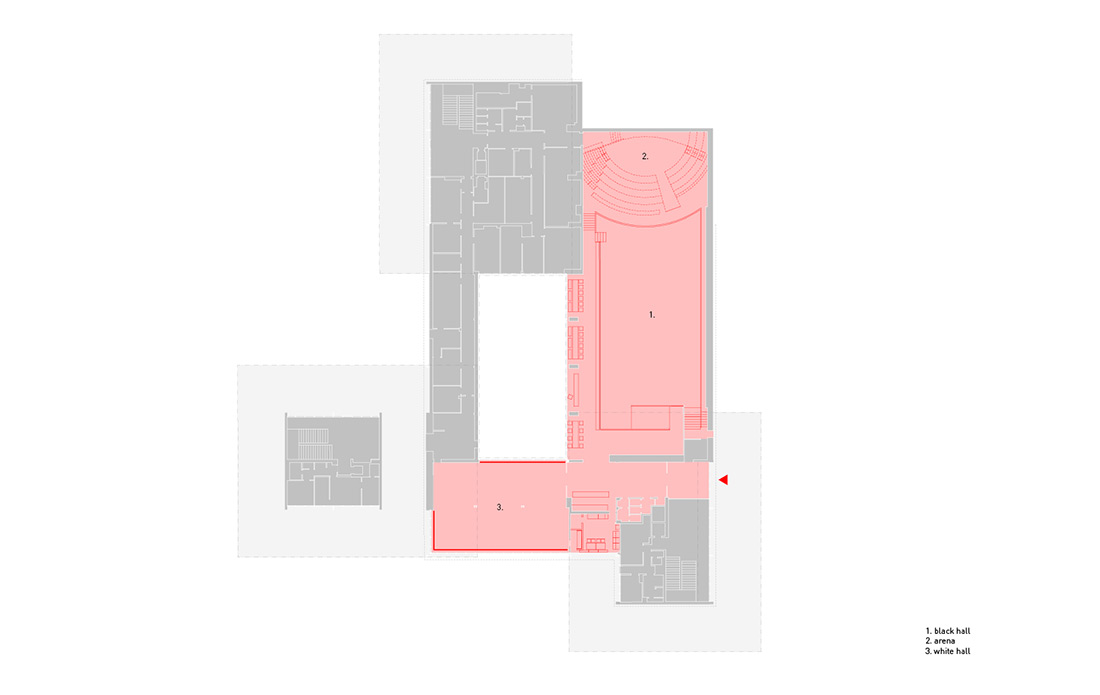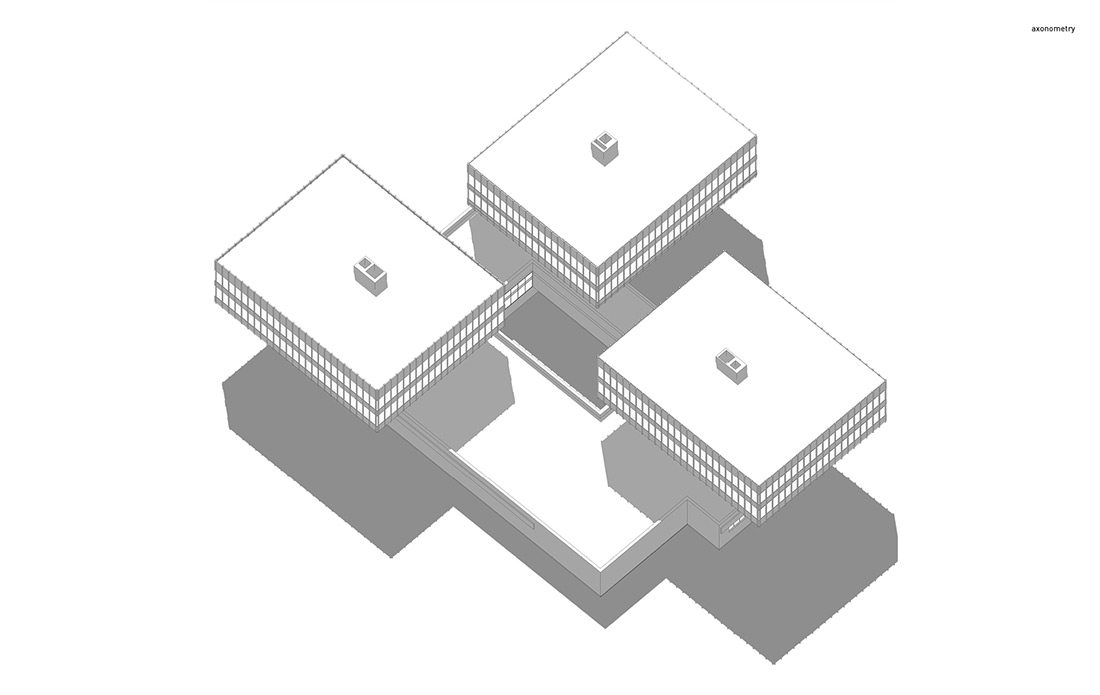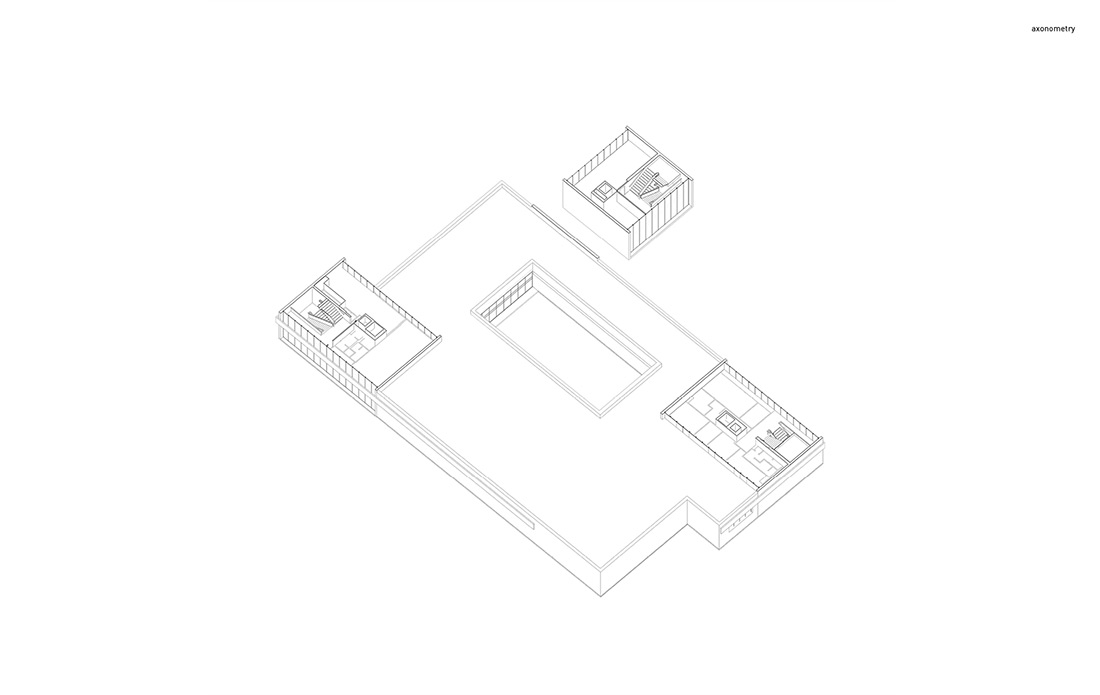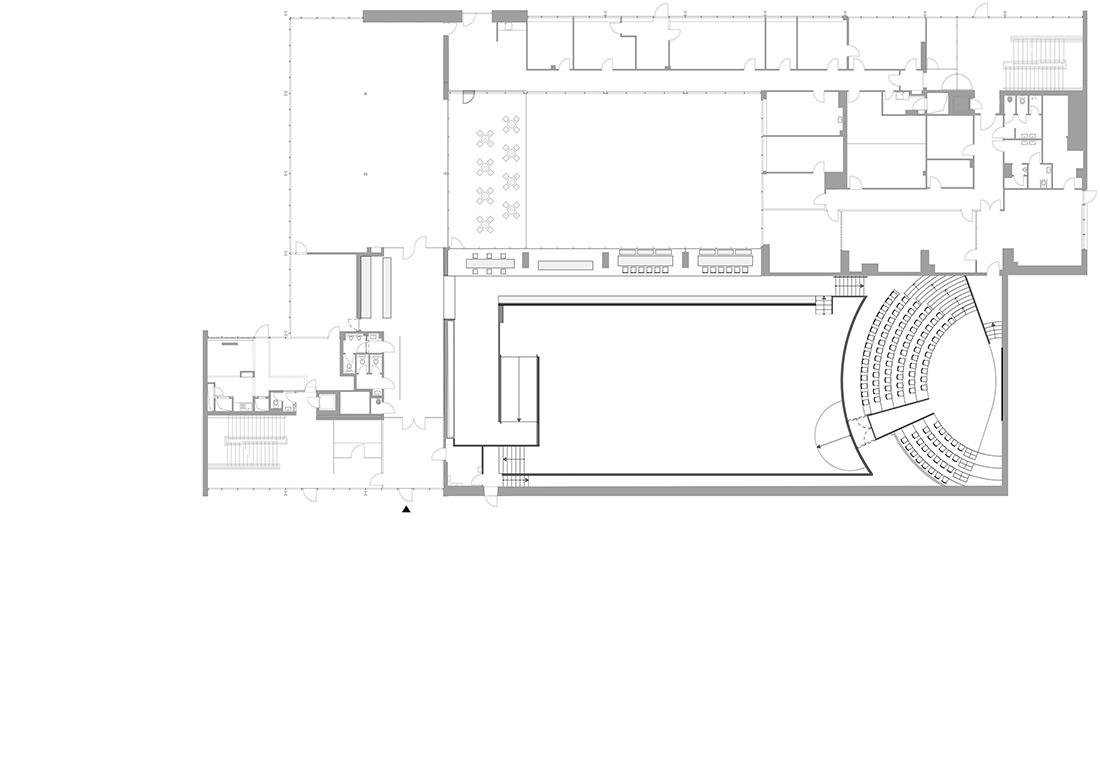 Credits
Interior
NOT BAD architects; Benedikt Markel, Dominik Saitl
Collaborators
Martina Požárová, Vilém Kocáb
Client
Private
Year of completion
2019
Location
Prague, Czech republic
Total area
1.100 m2
Photos
Benedikt Markel
Project Partners
Ex Lovers & Martin Groch, Ateliér světlené techniky, Apollo Art, Heraklith, KNAUF, Max Compact Interior, Palco, iGuzzini, Solo Baffle, Ecophon, Vitra, Noraplan UNI, Nora, Sika
Related posts
Powered by