A space of 1,300 square meters in Novi Sad has been designed for the employees to feel comfortable in, and to communicate with each other easily. This office interior is designed so that employees mostly have their own place in the cubicles, but some of them are working in the semi-open spaces that are separated from the corridors by wooden screens.
Wooden screens provide intimacy in the workplace for the employees, but they still provide the feeling that they belong to the same working atmosphere. While most of them work in closed-type offices separated from the rest of the room by glass walls, this combination of semi-open spaces and cubicles, has proven to be a very good solution. The semi-open space gives employees the chance to get some sort of isolation if necessary, yet they are part of the entire space.
Those who want to completely isolate themselves, for example, for a quiet telephone conversation, they do not have to go outside or talk in the hallway. Employees can find their peace of mind in the phone boots, the rooms for one person. Four soundproofed phone boots, equipped with armchairs, cabinets and floor lamps, are decorated with custom-made artworks, which depict different suburbs of Novi Sad.
What makes this project one-of-a-kind?
This project combines the best features both from open space and cubicles.
About the authors
Interior design studio Gradnja.rs is established on passion for visualization, on creating beautiful interiors with particular attention to aesthetics and fine details. Out interior design studio has successfully completed numerous projects including private residences, public and office spaces. Mrs. Sonja Brstina is the founder and the leading architect at Interior Design Studio Gradnja.rs.
Text provided by the authors of the project.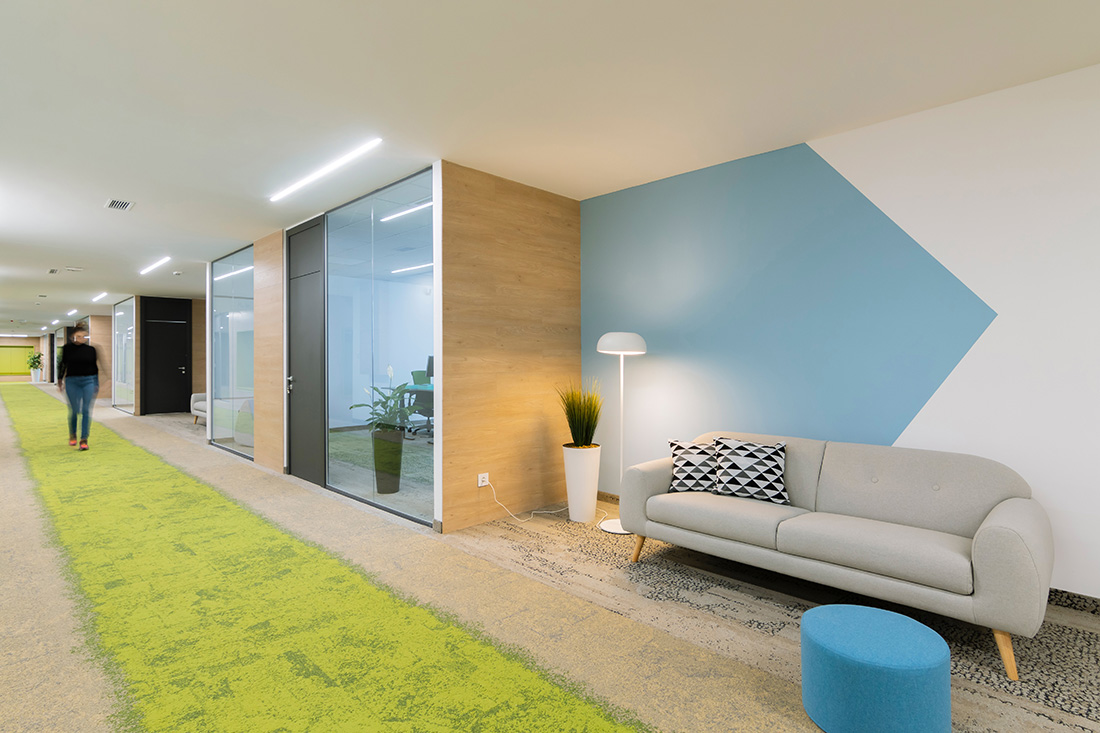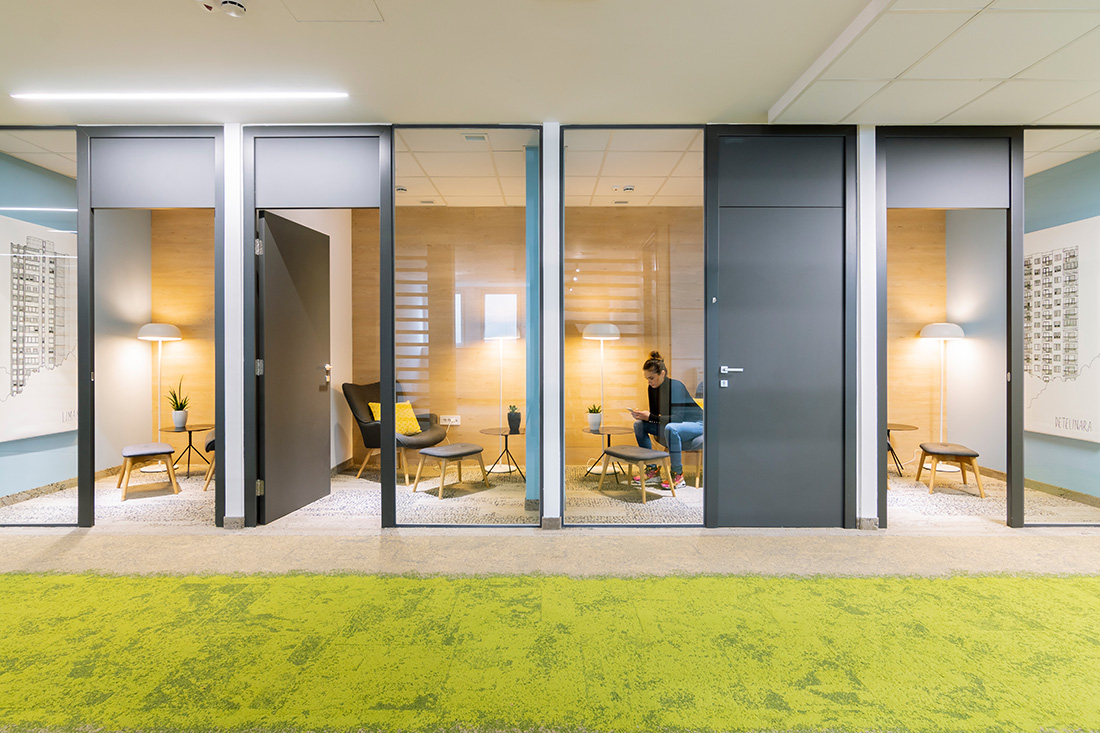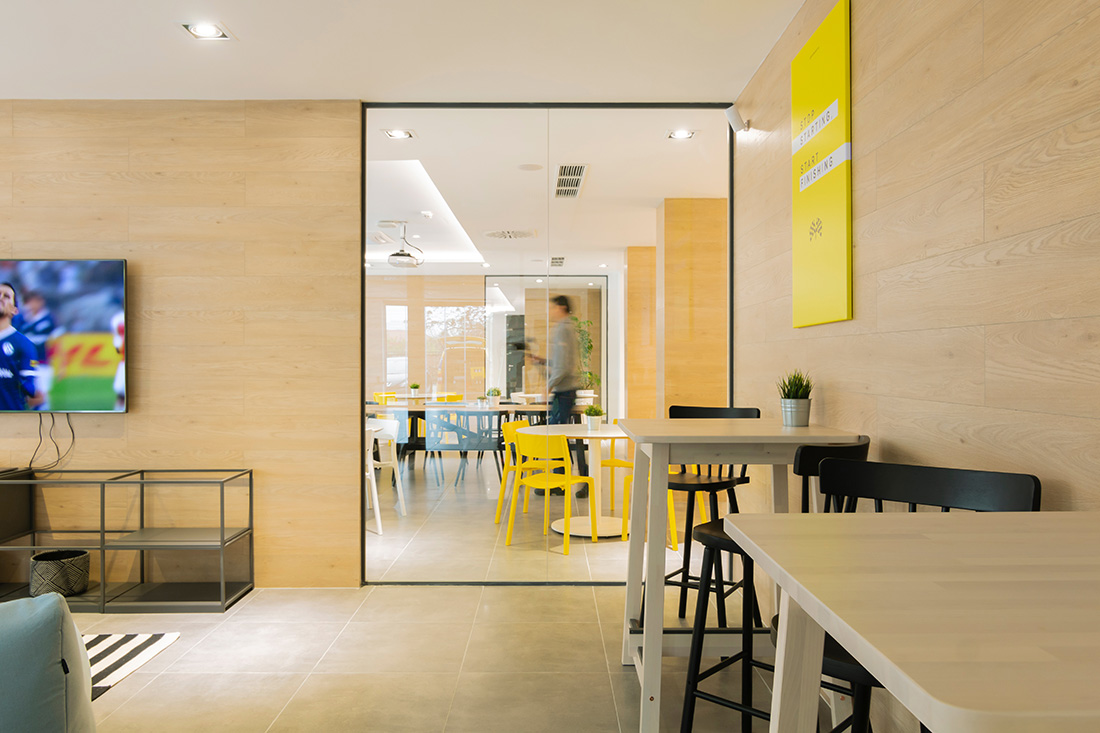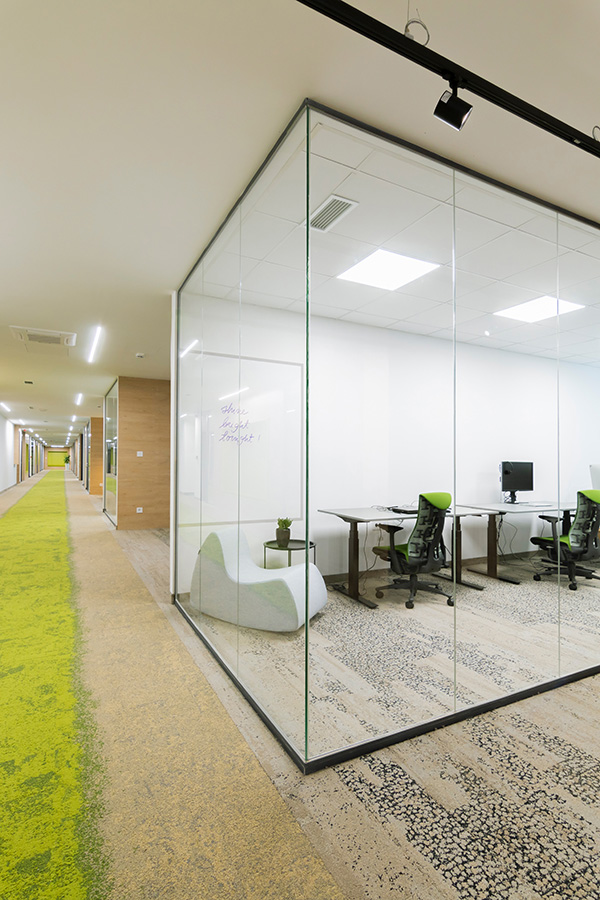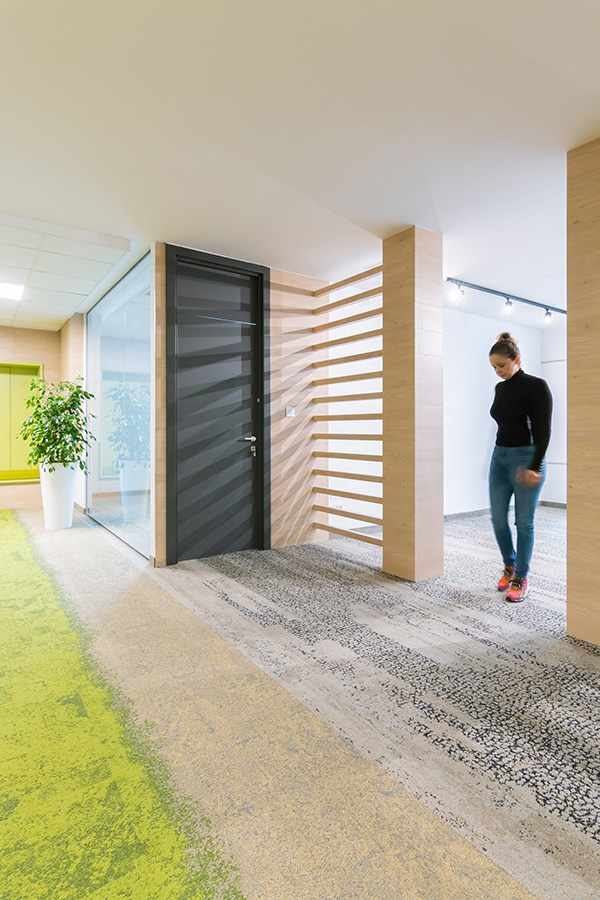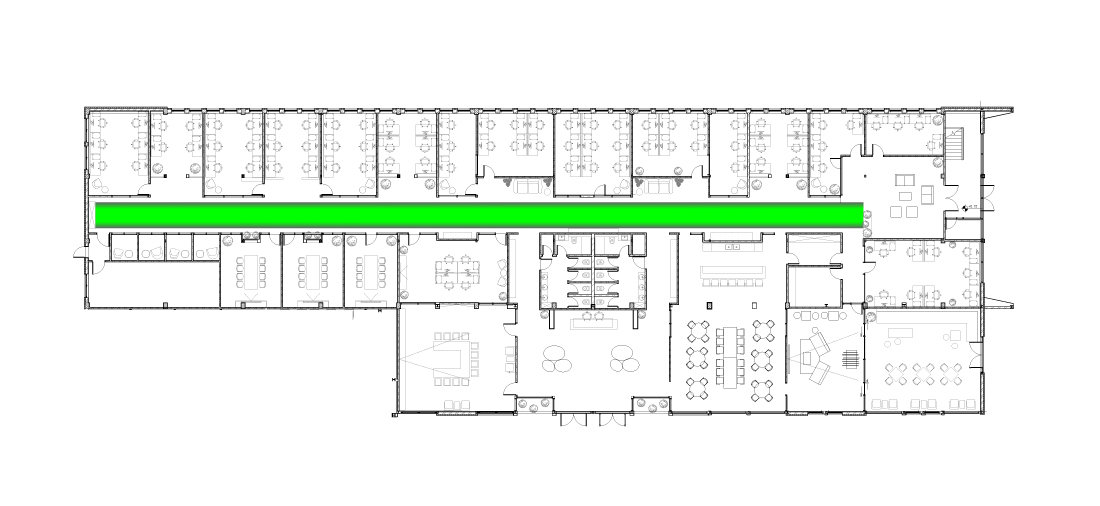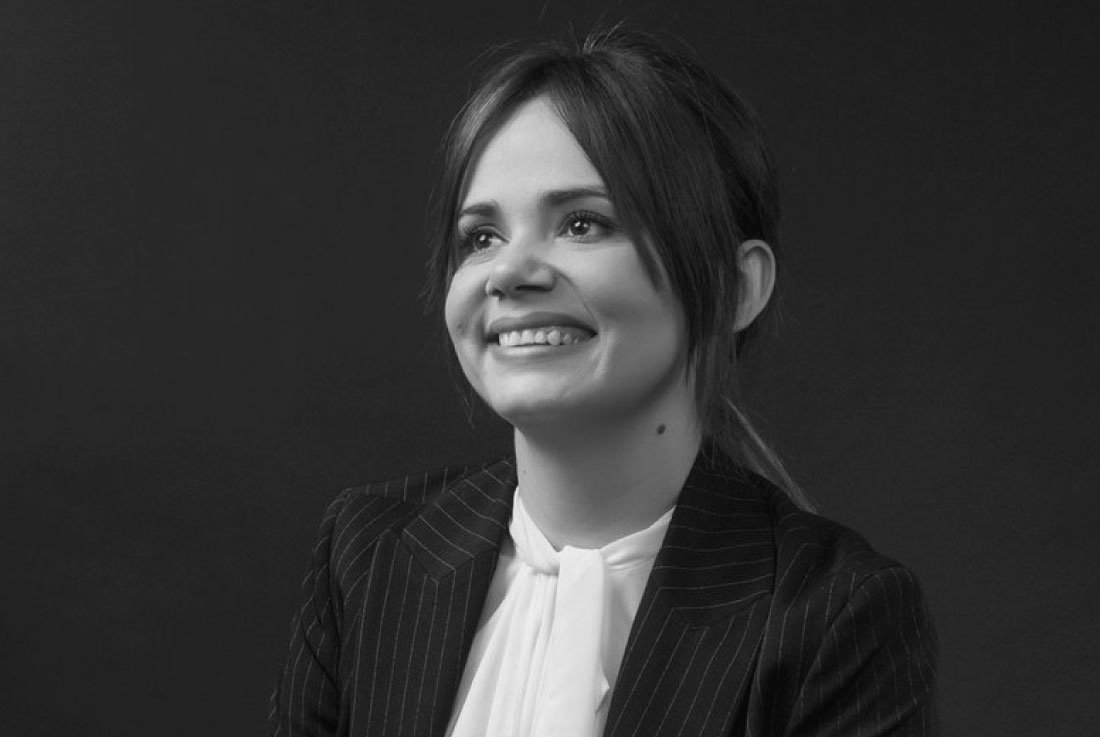 Credits
Interior
Sonja Brstina; Interior Design Studio Gradnja.rs
Client
Codecentric doo
Year of completion
2019
Location
Novi Sad, Serbia
Total area
1300 m2
Photos
Igor Conić
Project Partners
OK Atelier s.r.o., MALANG s.r.o.
Related posts
Powered by