City Café is aimed to attract quality coffee lovers. It is located at Macedonia square in Sofia, Bulgaria on the ground floor level of City Tower. This is a new place in Bulgaria's coffee culture and it's seeking the opportunity of taking part in developing and refining the coffee taste of modern day public alongside with well-established branch names.
The café is designed to offer the visitors a stylish experience, while using oak veneer cladding to keep the feel of warmth in contrast to the rest of the office building. The chat bubbles on the wide wall refer to the original purpose of the cafes as a place for chat and debate.
Behind the building façade a semi light-transmitting barrier is placed. This barrier contributes to the sense of privacy in the interior, blocking both direct sun rays and direct eye sights. In addition to that it delivers broadly to the interiors charisma which is beginning to be well known among the workers in the building.
In contrast to the oak cladding, the floor tiling is all monochrome, made of hexagonal tiles with distinct 3D pattern. The 3D effect is largely overcome trough a specific tiling assembly plan in order to reduce stress on the eyes and avoid any repetitiveness.
A large deck is available for use during the summer period. It is separated from the interior with a glass segmented folding door with an overall width of 5,50 m. When fully opened any barrier between in and out is removed and the café is occupying one common space, flowing between interior and exterior.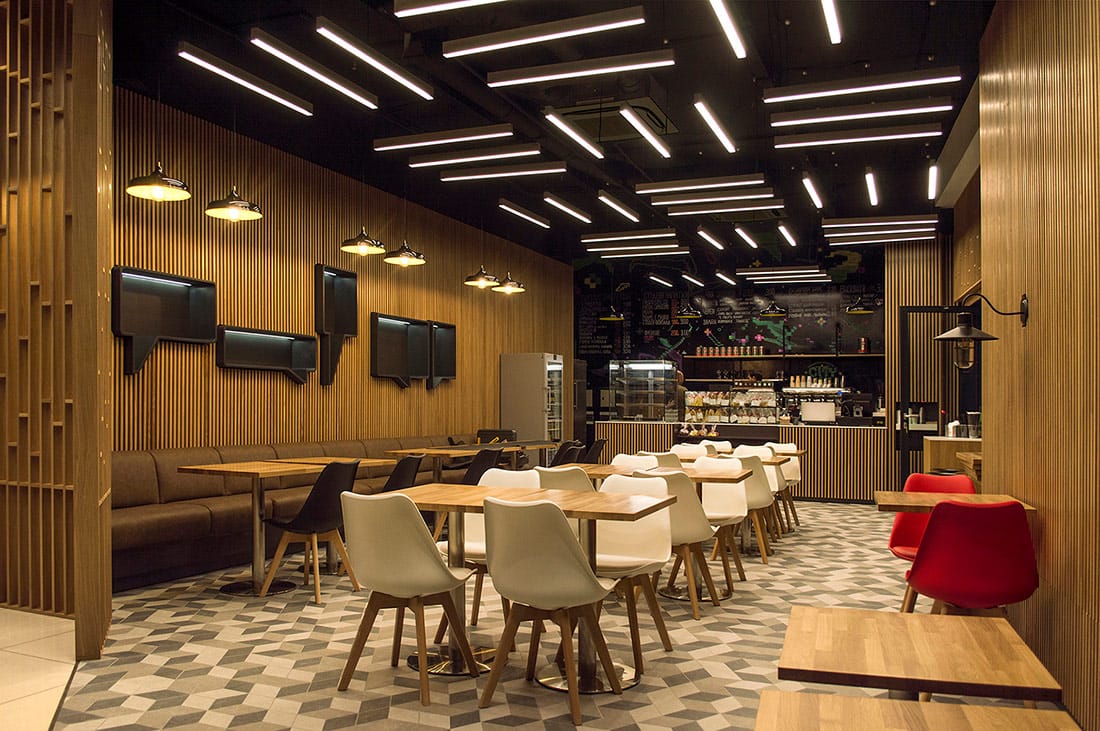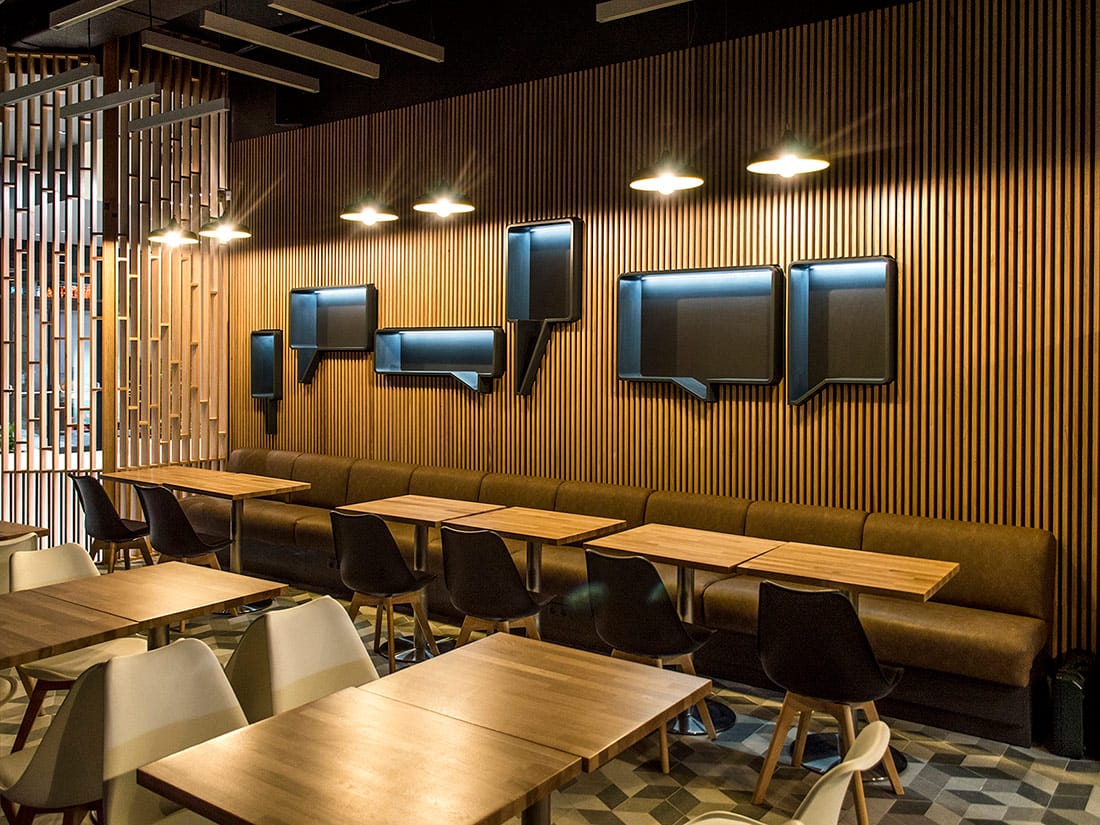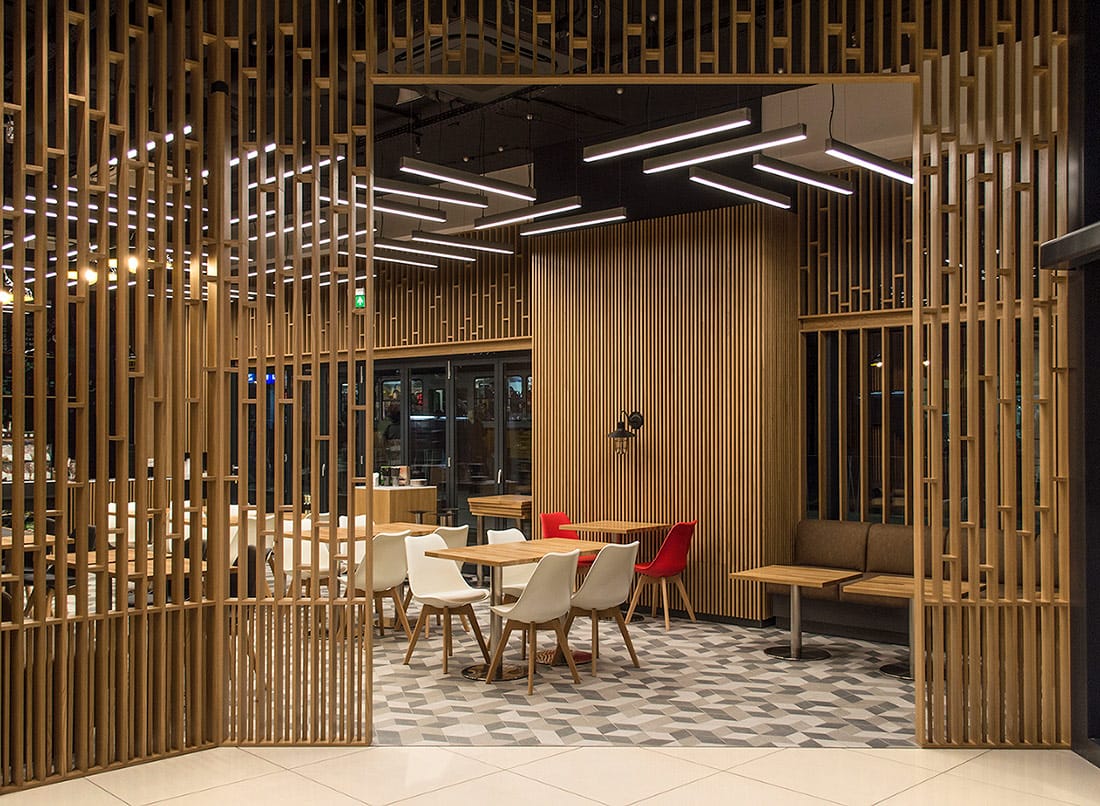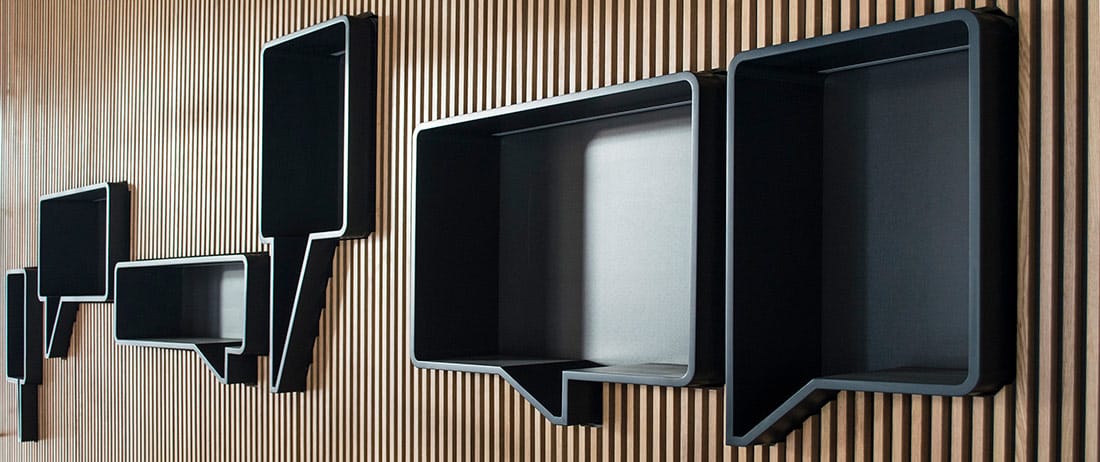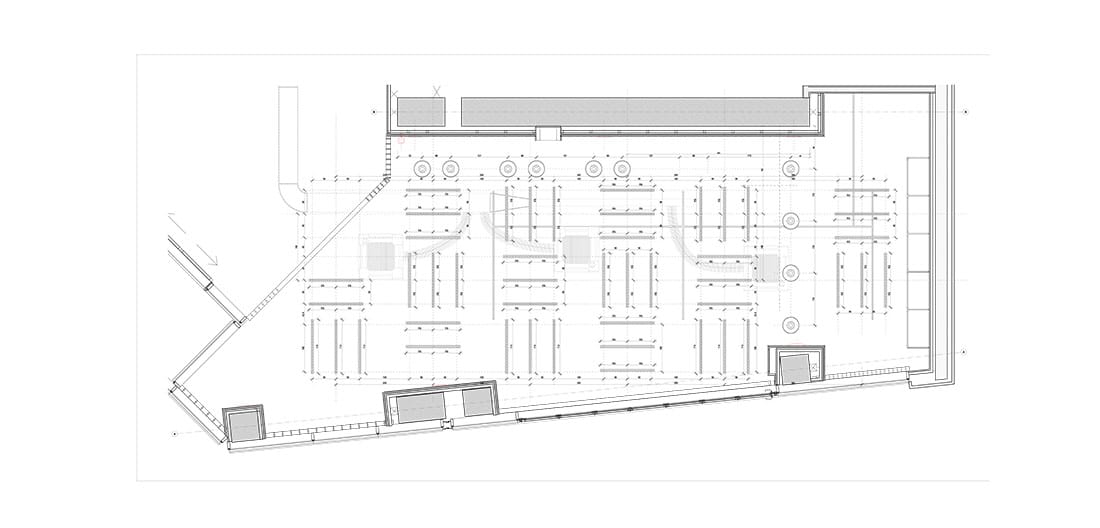 Credits
Project Partners
OK Atelier s.r.o., MALANG s.r.o.
Related posts
Powered by