Project is located in Kamnik house of Culture, which was built after the Second World War. Hall, where project is located, used to be an old canteen for gunpowder factory works. In the evenings, this place was used as a social hub for workers, who visited cultural events, watch a film or just participated to some local political rallies. House was always full of people and happening. After the fall of socialism, house became a hub for alternative culture, with flourishing scene of young artists, ''start-up-ers'' and designated bohemians.
Our main tasks was to establish as flexible space, with respect to theatre and heritage of space. Curtains divides hall on a small separate areas, with most possible flexibility. At the back of the hall, there is a bar, which can hidden in the case of events. On the opposite side of the hall, there is a stage with all the necessary equipment. Intentionally, we did not use the classical red ''theatrical'' colour for the curtains, but blue – more comfortable and relaxing. Black furniture has its resemblance in black stage decks and offers good background for colourful events to take place in the centre of the hall.
What makes this project one-of-a-kind?
Working with curtains in a way, that every part of the space can become a stage, not only the designated area, where stage ''should be''. Users move it in order to create ambient and different scenography settings.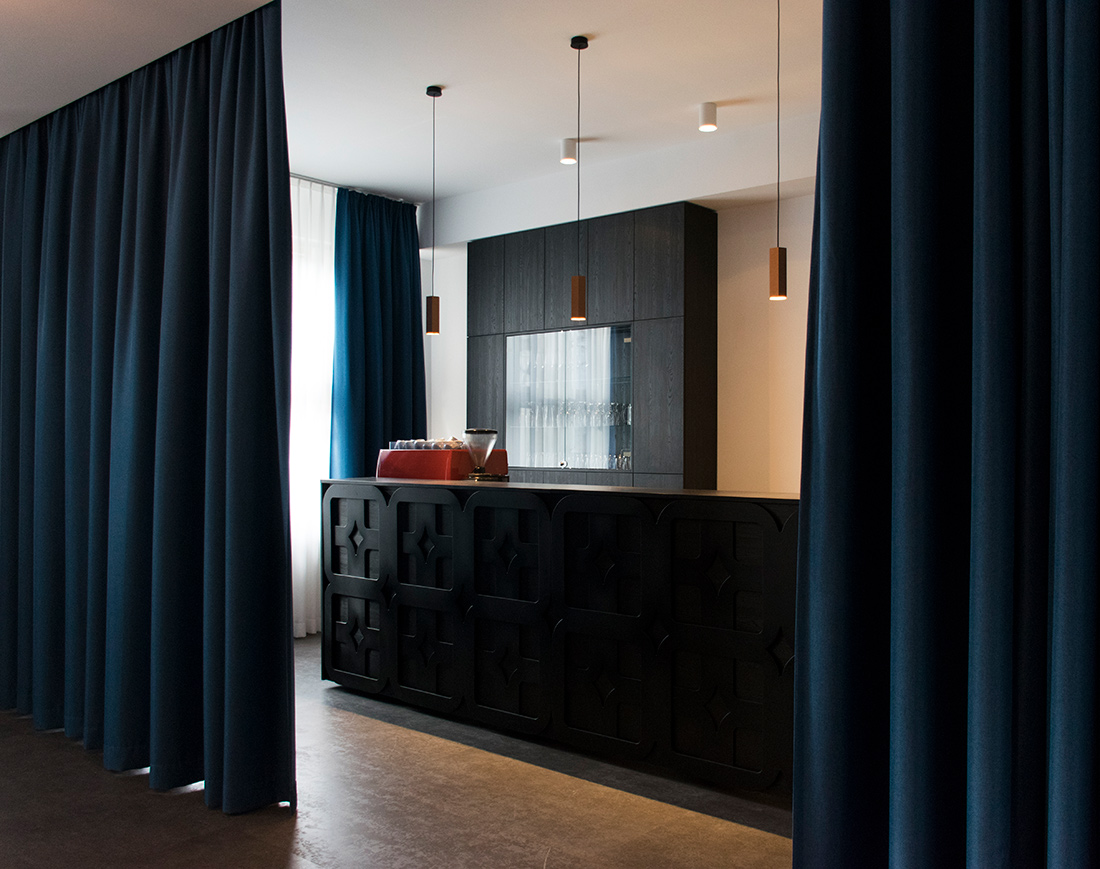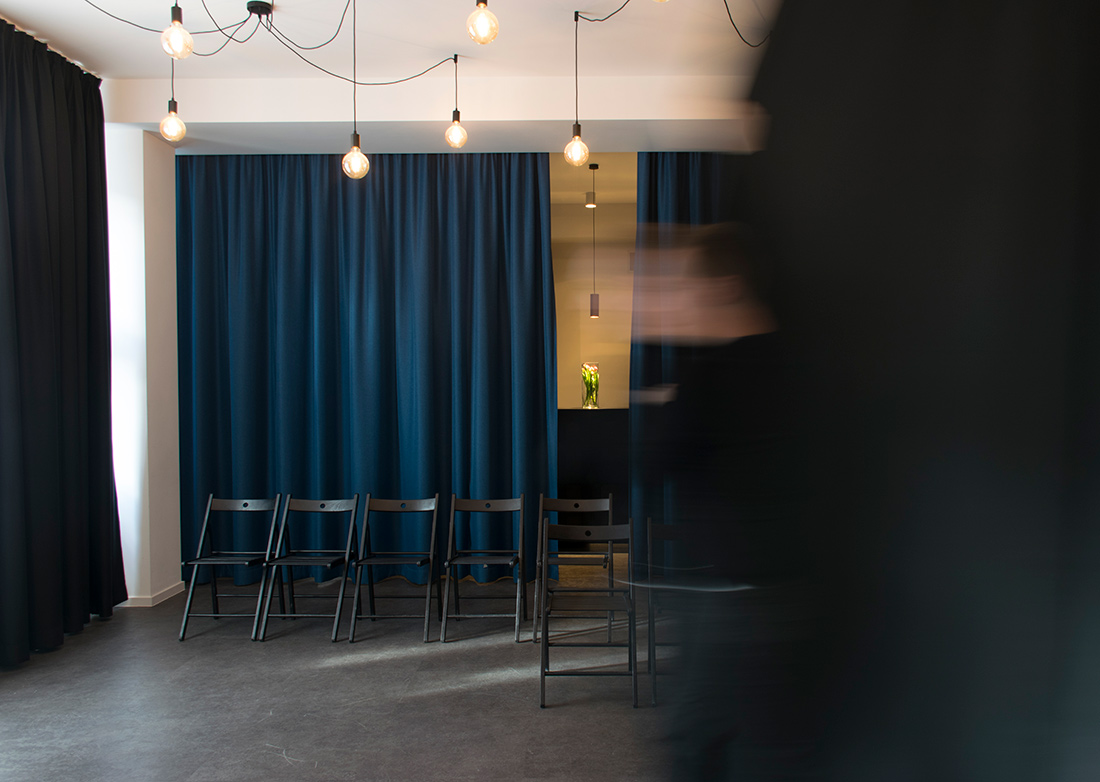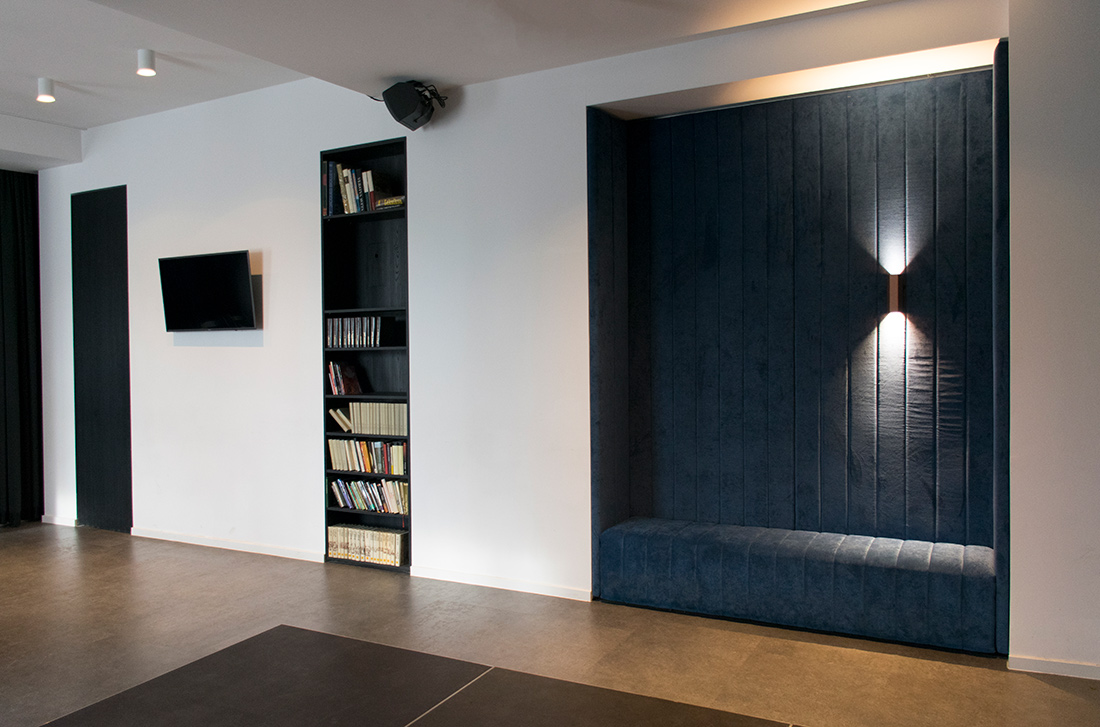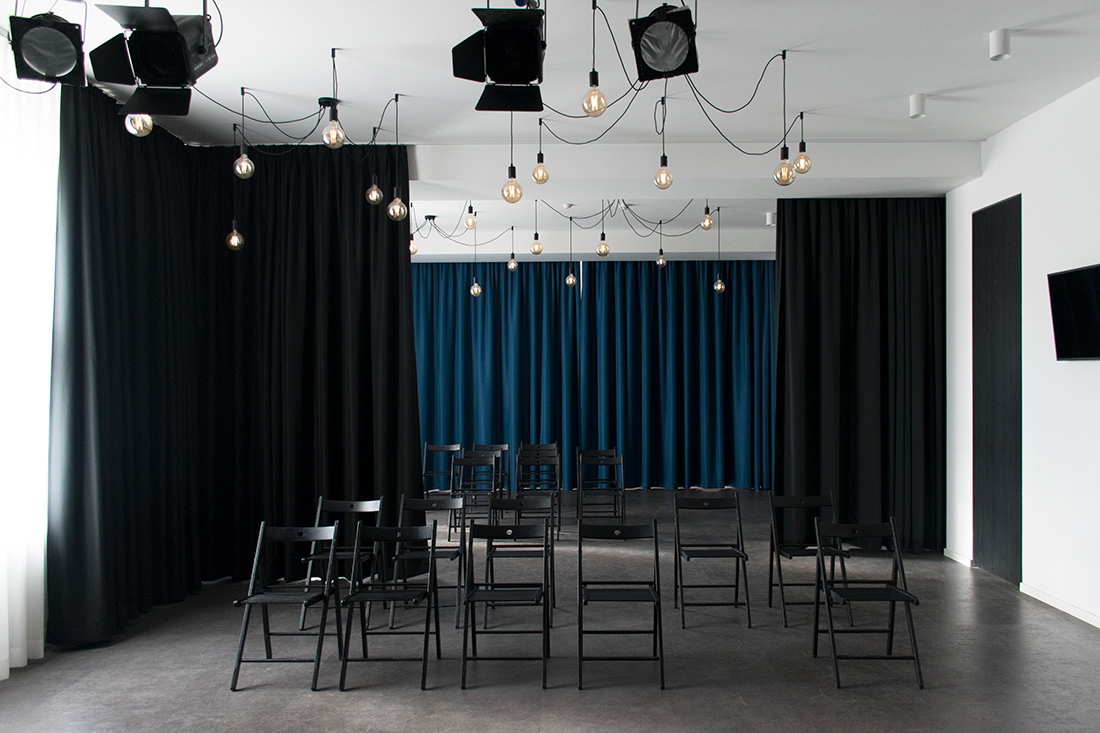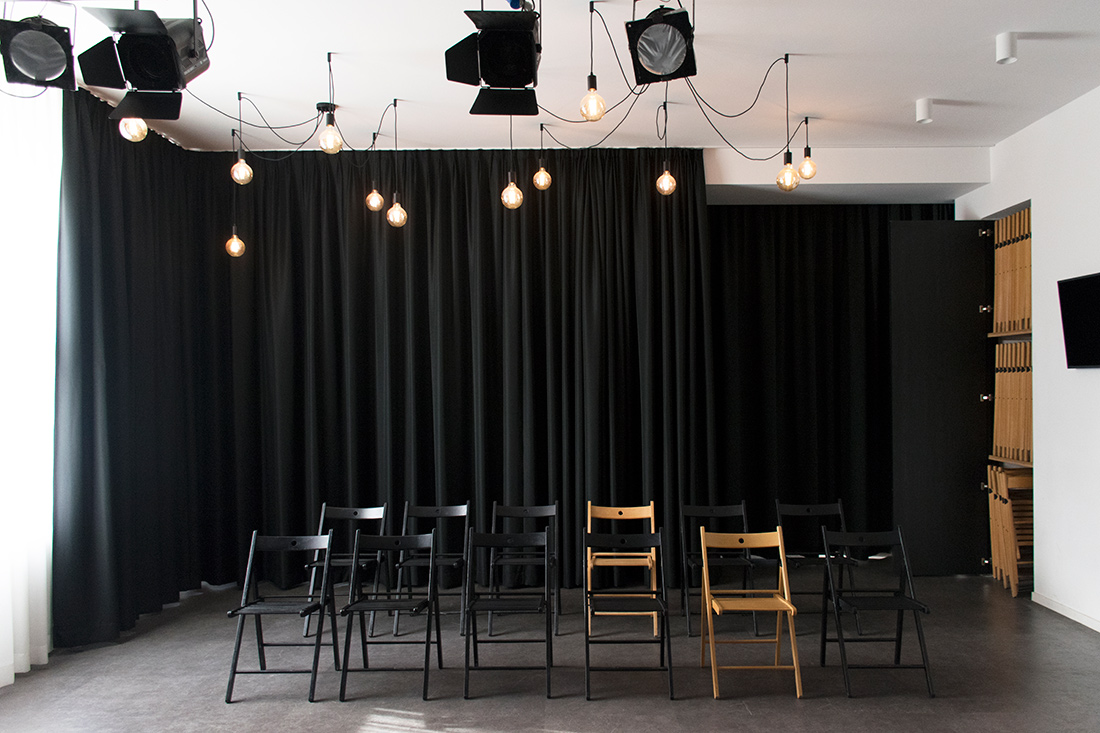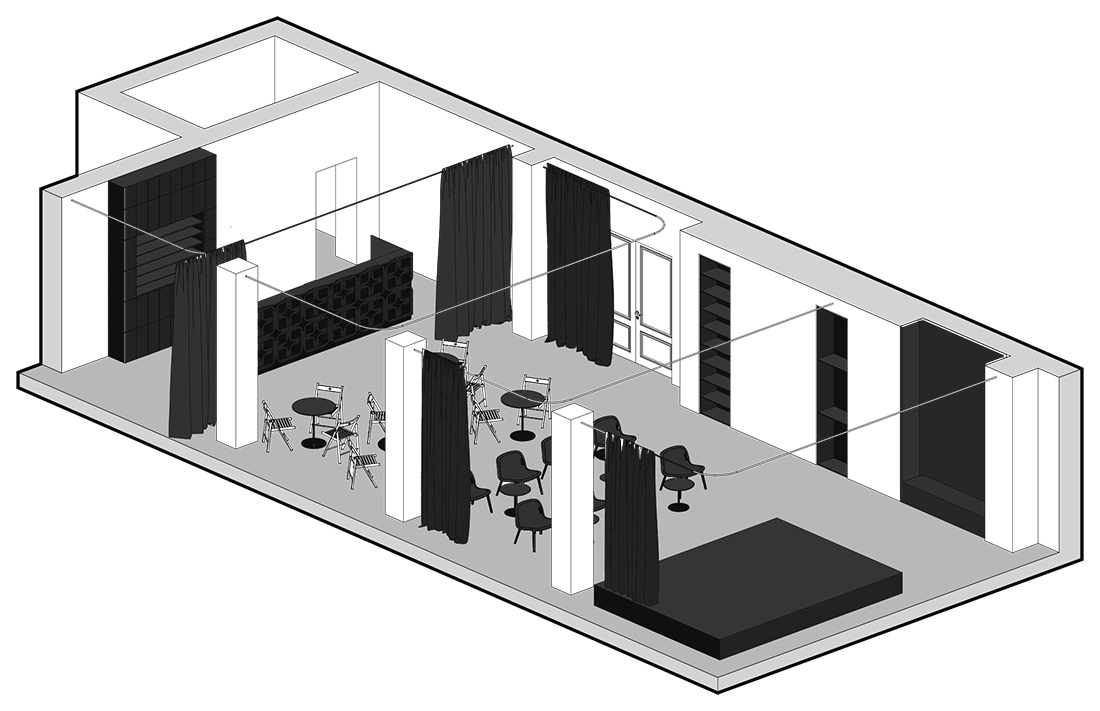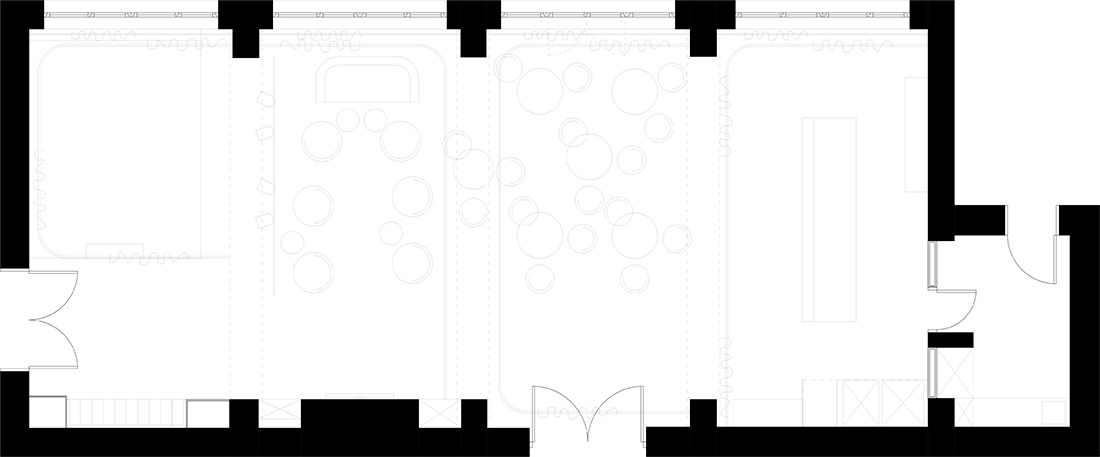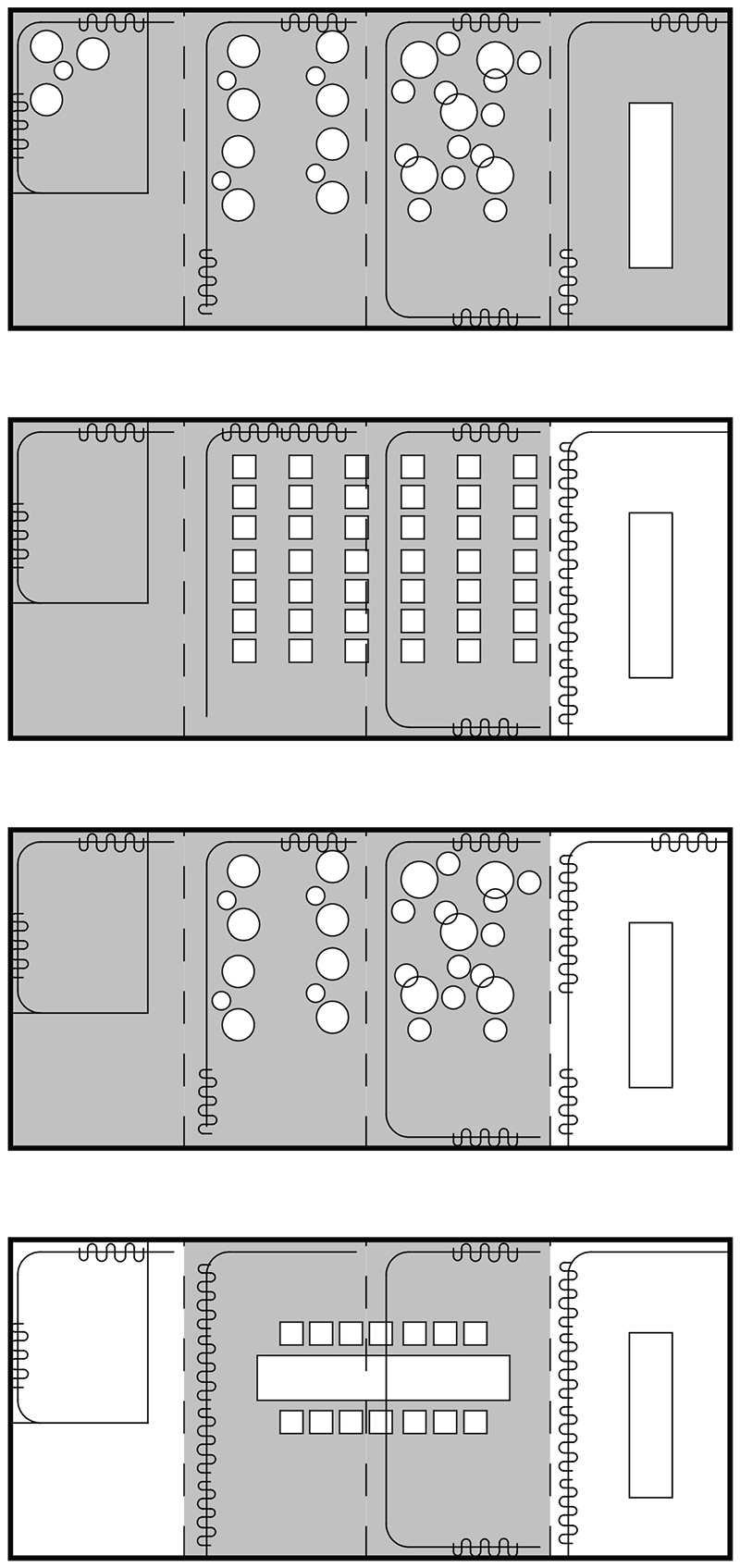 Credits
Autors
Štajn arhitekti; Maruša Debevec, Sinan Mihelčič
Client
Zavod za turizem, šport in kulturo Kamnik
Year of completion
2018
Location
Kamnik, Slovenia
Total area
115 m2
Photos
Štajn arhitekti
Related Posts
Powered by