The Museum of Chios Mastic presents the cultivation, industrialisation and commercial exploitation of the mastic gum. It develops a symbiotic relationship with the sensitive gumtree landscape in which it sits. Two large parallel timber sheds frame the panoramic view, under which the building restores the landscape's continuity, by adapting to the scale, colours and materiality of the gumtrees and the stone terraces.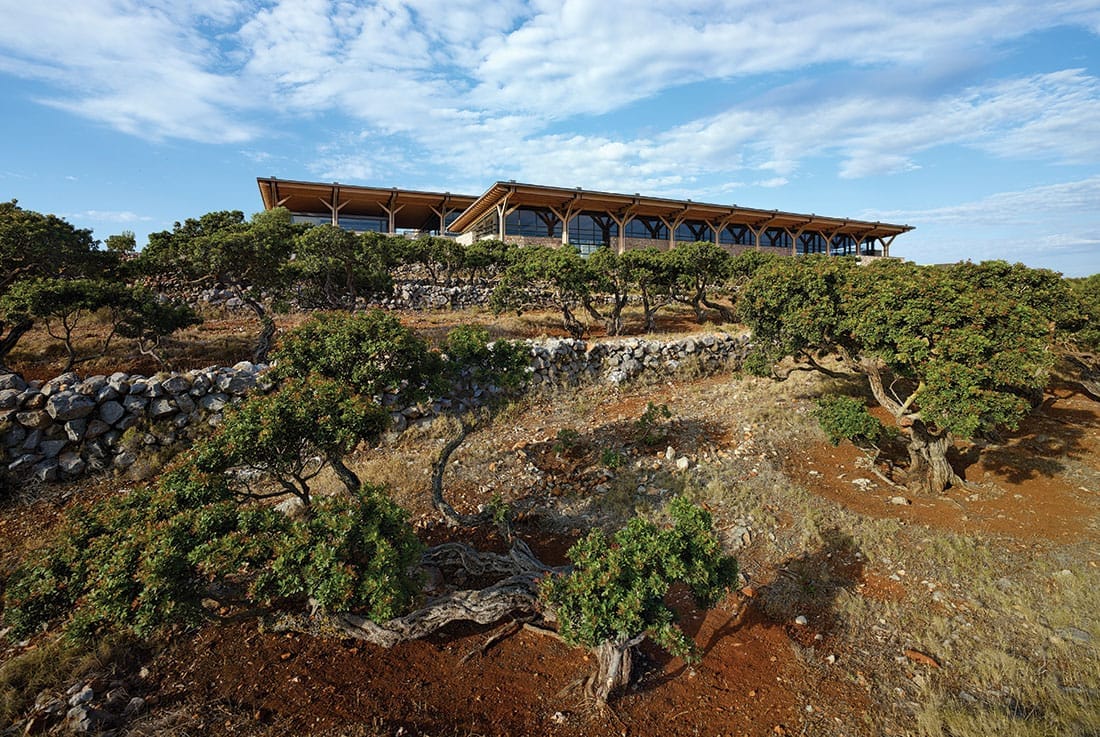 The visitor reaches the museum at the highest point of the plot and gradually discovers it by descending on a path of successive covered, enclosed and open-air spaces. The museum complex is organised in two parallel wings, perfectly aligned to the cultivation rows and to the east-to-west axis and half embedded in the natural slope. The large timber sheds that cover them, lean counter to the slope.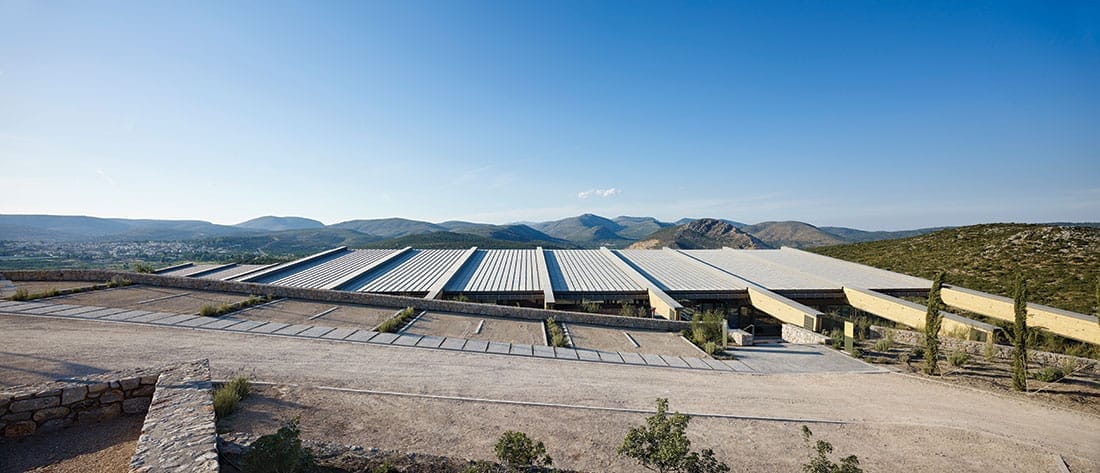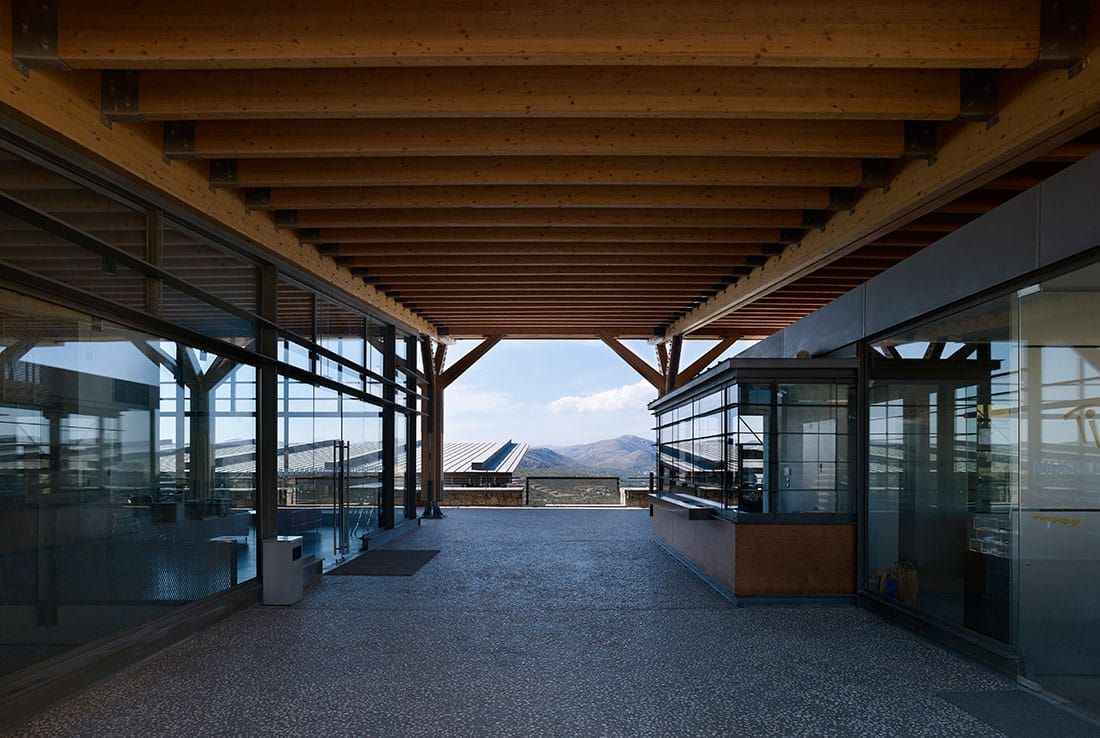 The programme of the museum is housed in articulated spaces following the sequence of visit. Each exhibition space is treated differently: direct contact with the gumtree grove for the cultivation section, dark spaces for the history section and a double height space for the impressive equipment of the original factory, which is the major and interactive exhibit.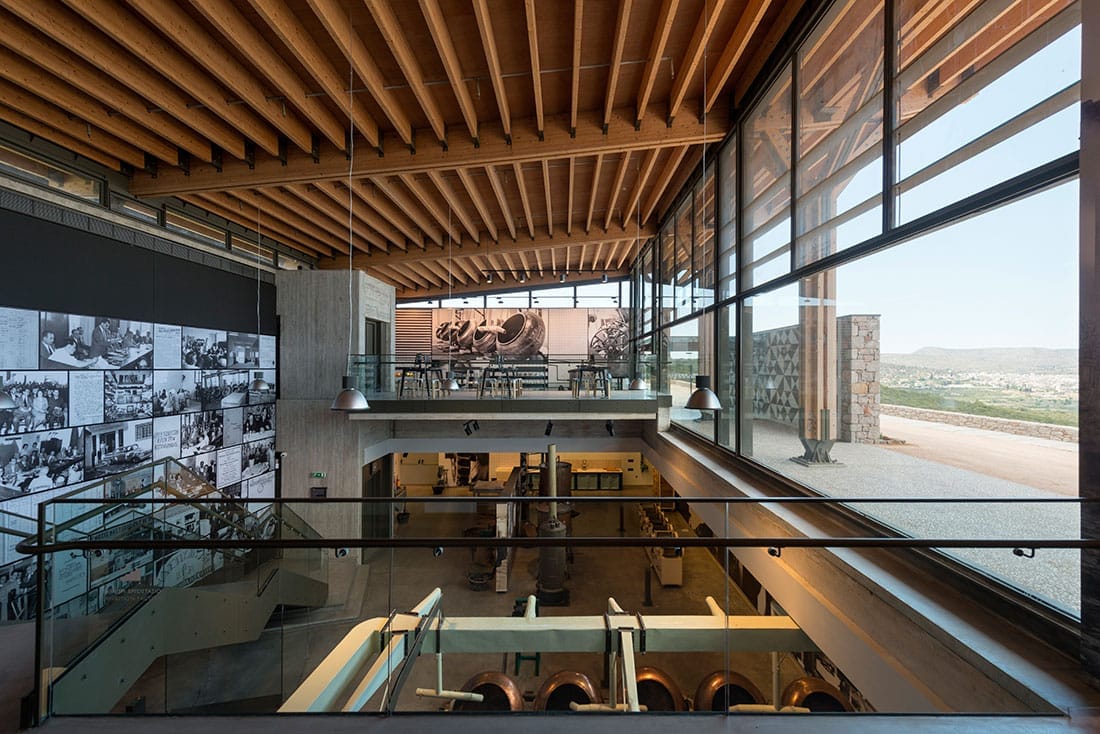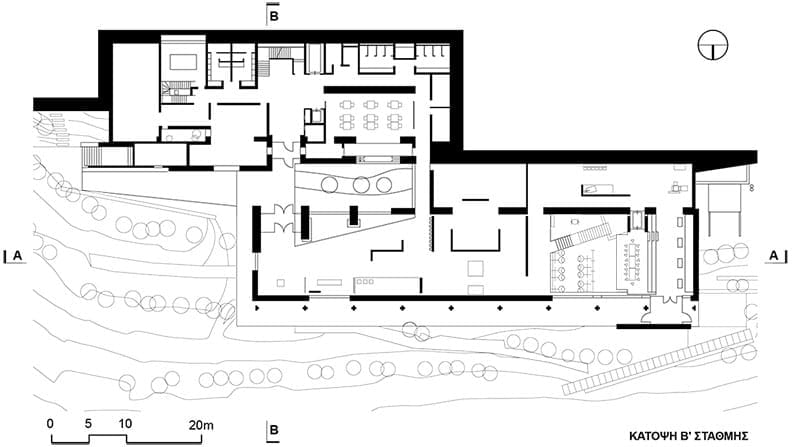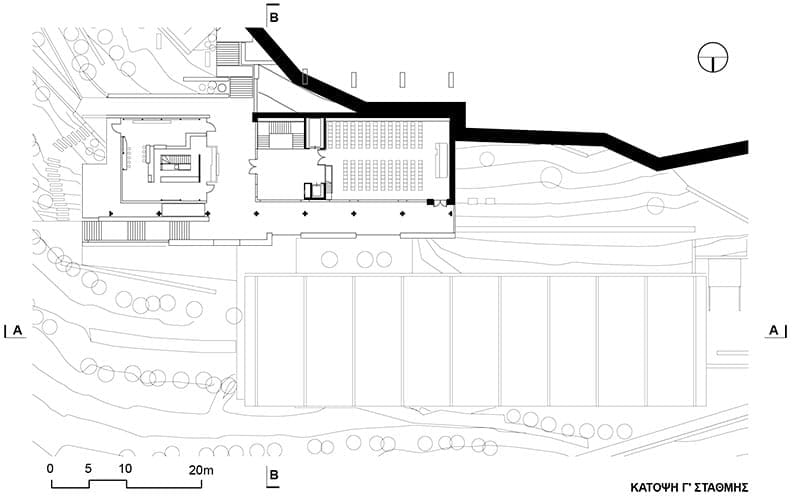 FILE
Architecture: Kizi Studio SA; Yannis Kizis, Costandis Kizis
Photographs: Yiorgis Yerolymbos
Year of completion: 2016
Location: Chios island, Greece
Main contractor: Castor SA
Check out the BIG SEE event here: Interiors 180° / Big See Awards / Month of Design 2018