The Family Nature Resort Moar Gut in Großarl (AT) impresses with a renovated child care and play area, the so-called Children's Farm. The basic substance of the pre-existing building was preserved. Its new design is inspired by the habitat of a cock, the mascot of the hotel: air, earth and the stable.
Thanks to a diverse range of rooms, little hotel guests can pursue their needs and interests freely and independently. Chicken ladders, ramps, slides, caves and niches enable even the youngest children to follow their natural curiosity and make their own experiences. Natural materials such as wood, sheep's wool, cork and linen create a healthy room climate.
A central location and special highlight is the one-of-a-kind, giant rope climbing net made of natural fibers, which connects two floors. All installations up to the fall protection mats were made by local craft businesses according to environmentally conscious aspects. Hurray, it's possible to avoid plastic entirely!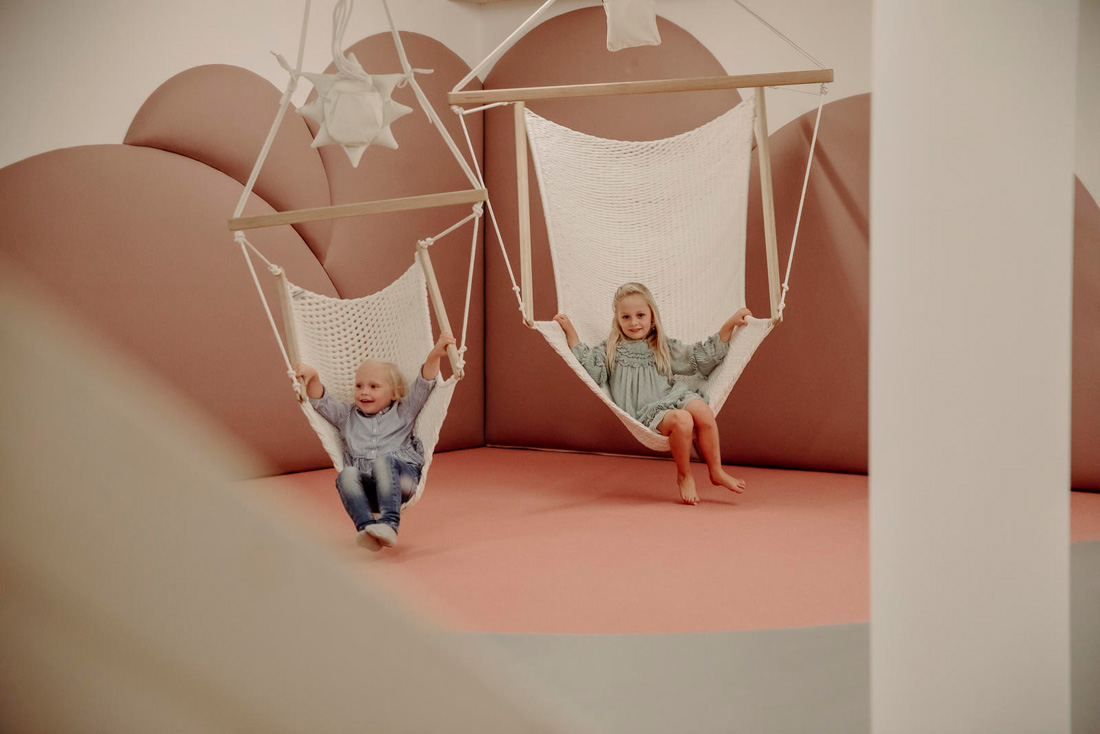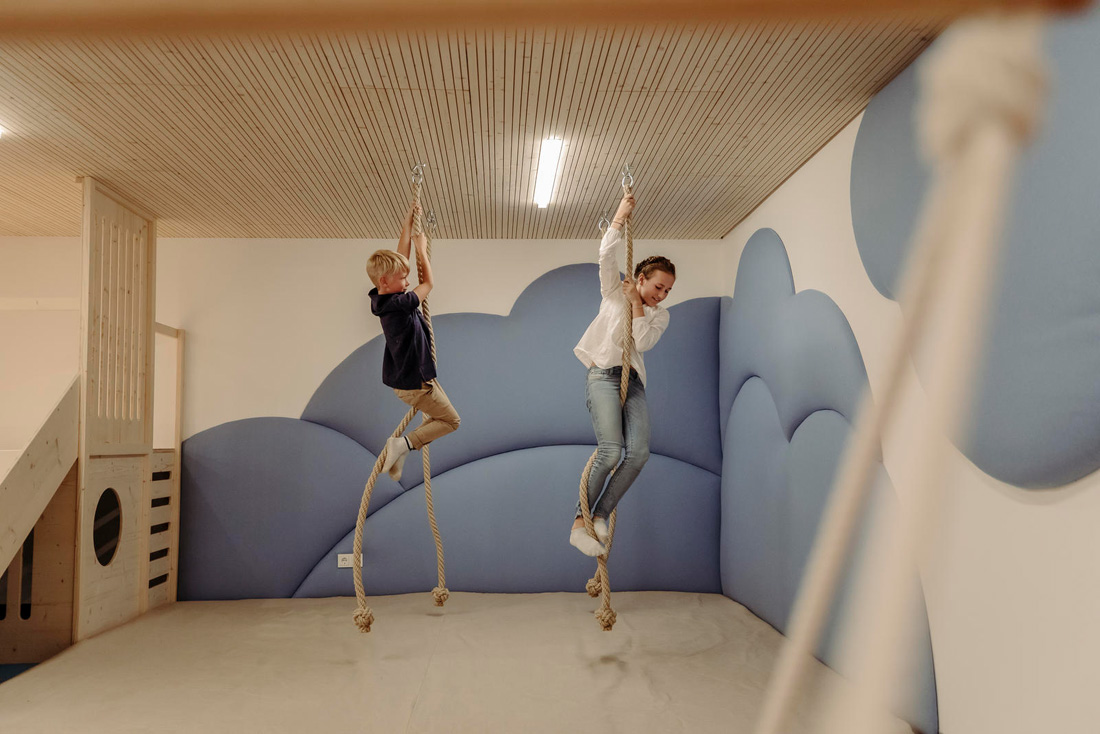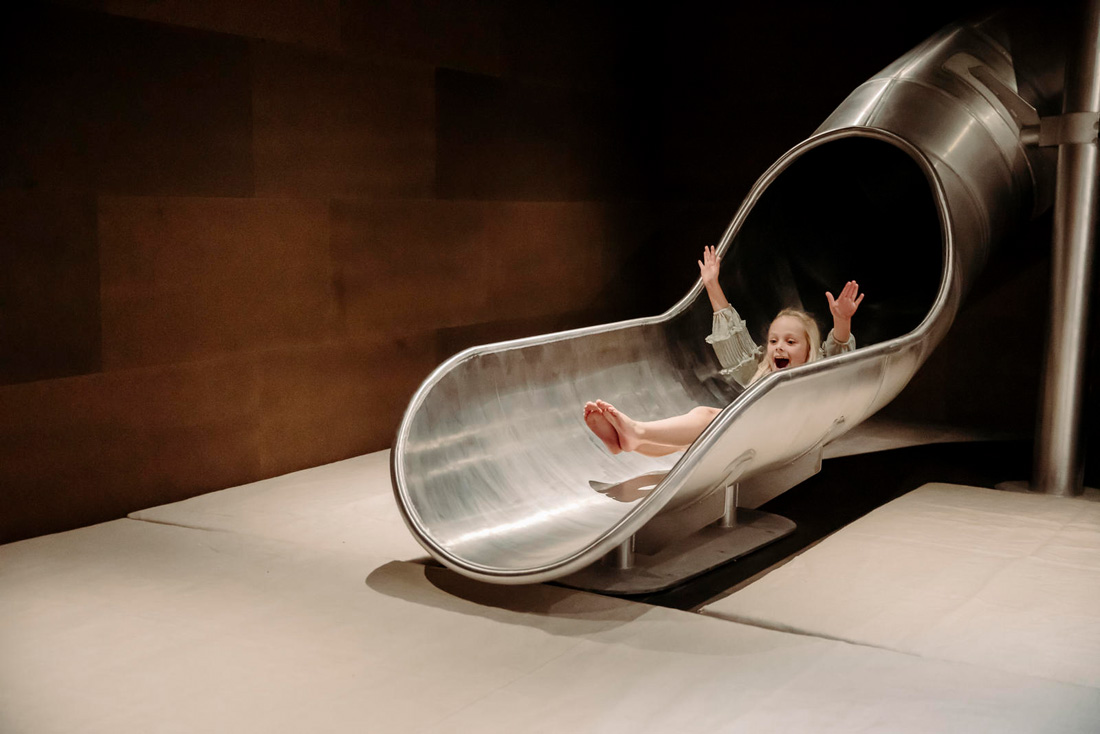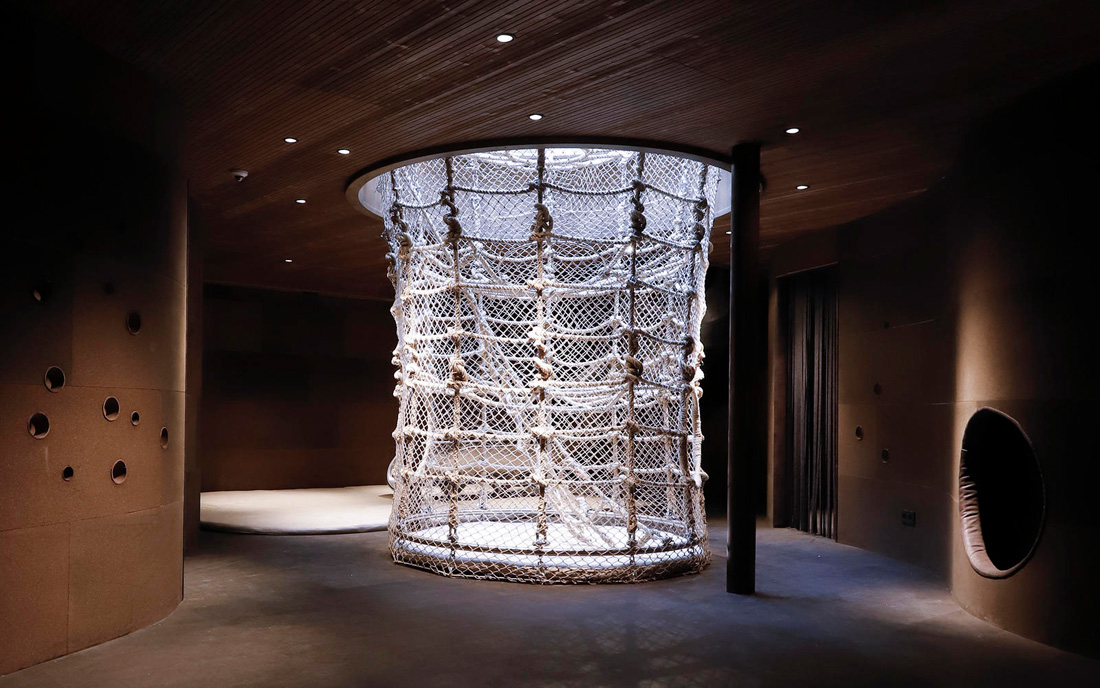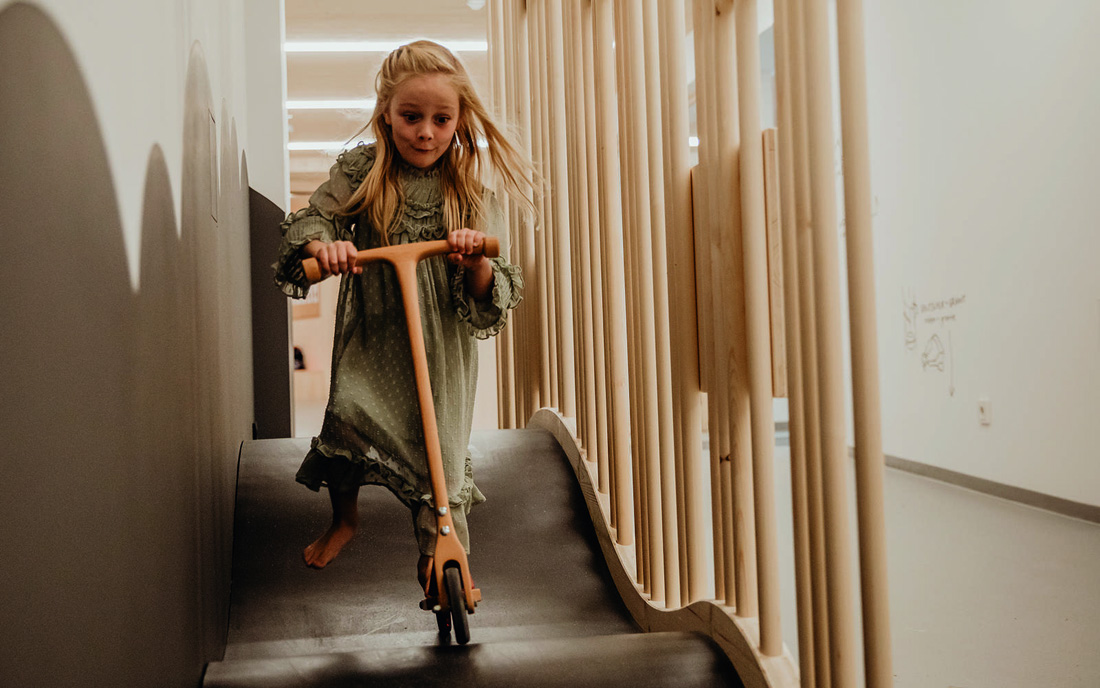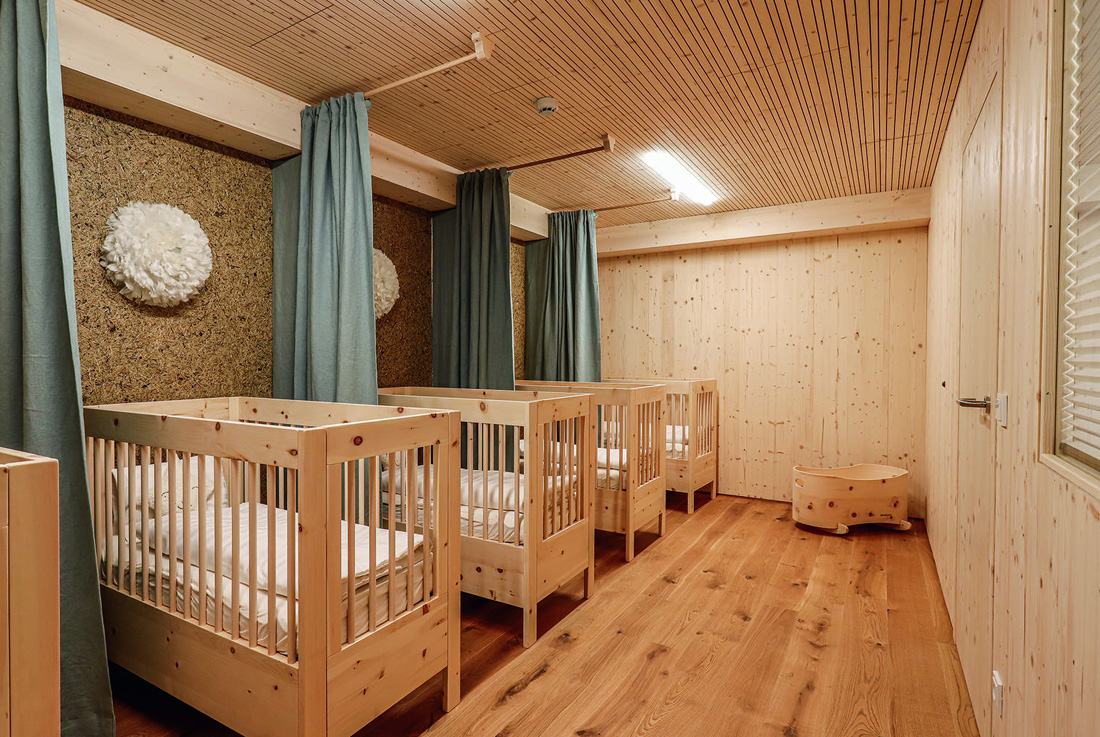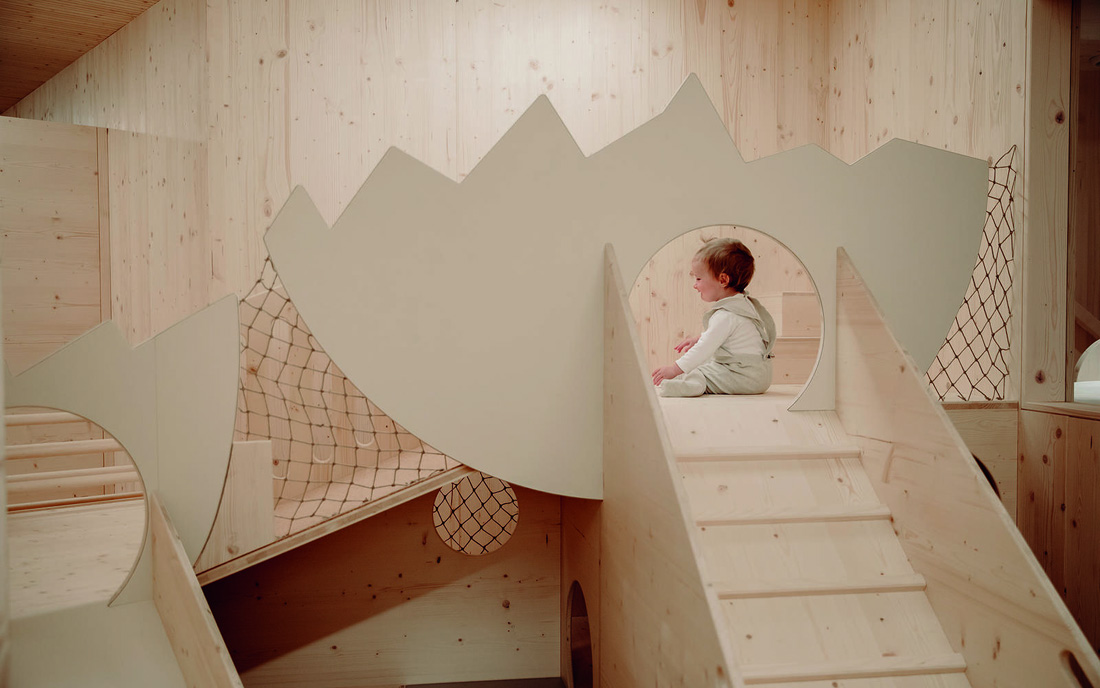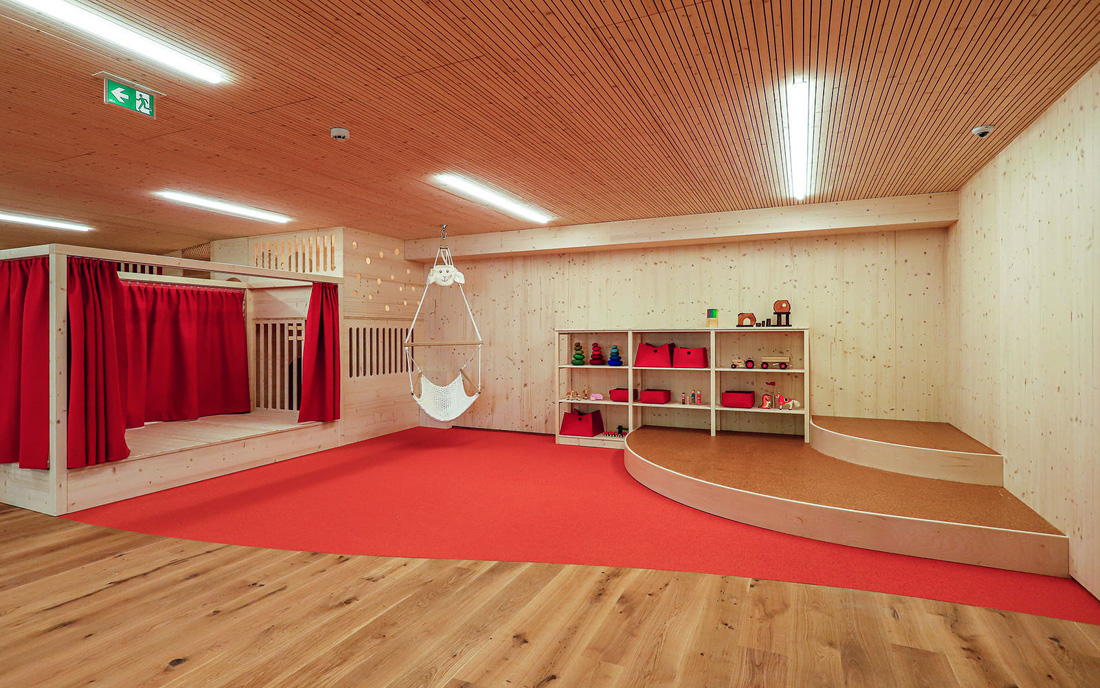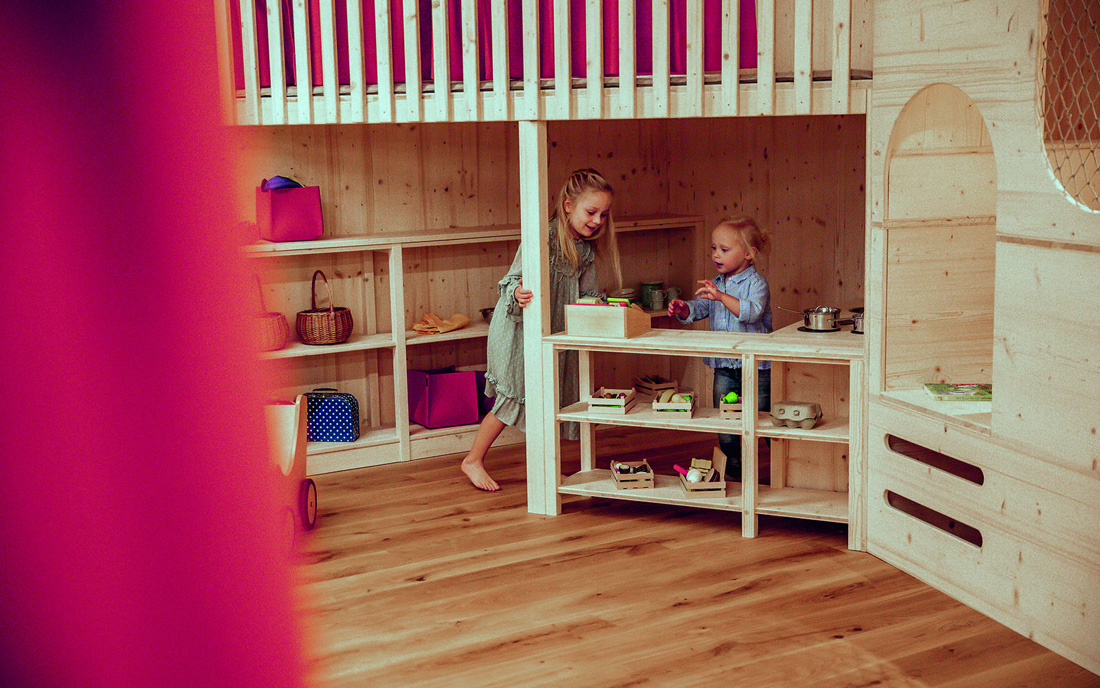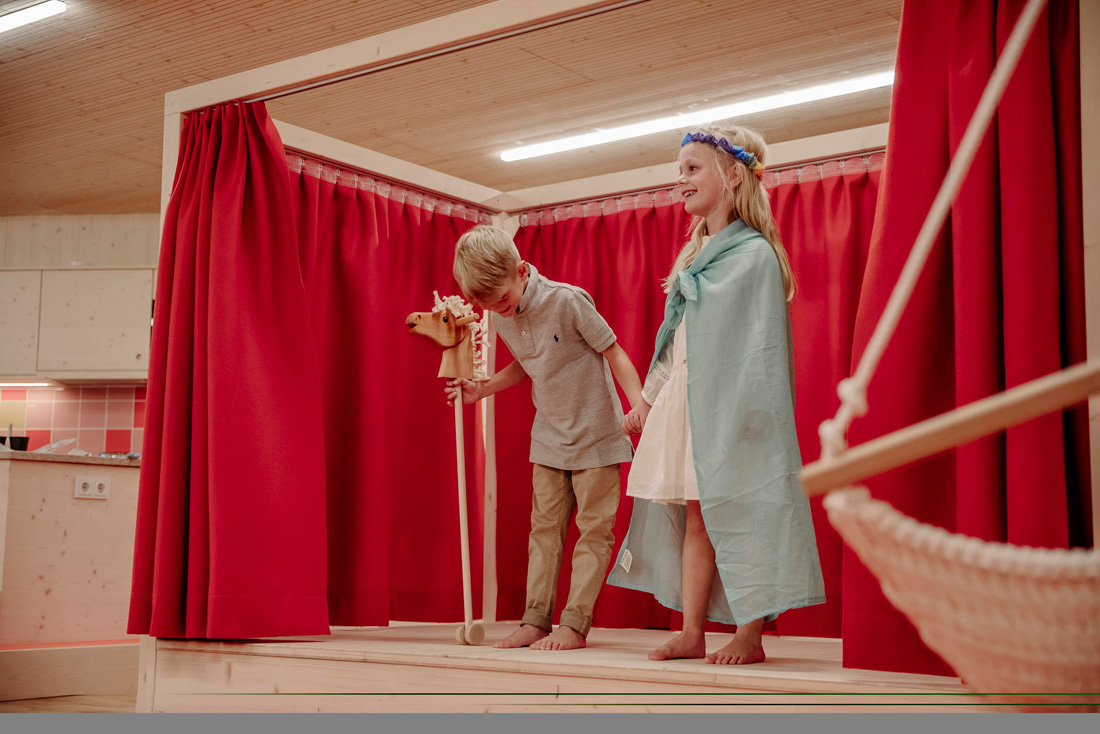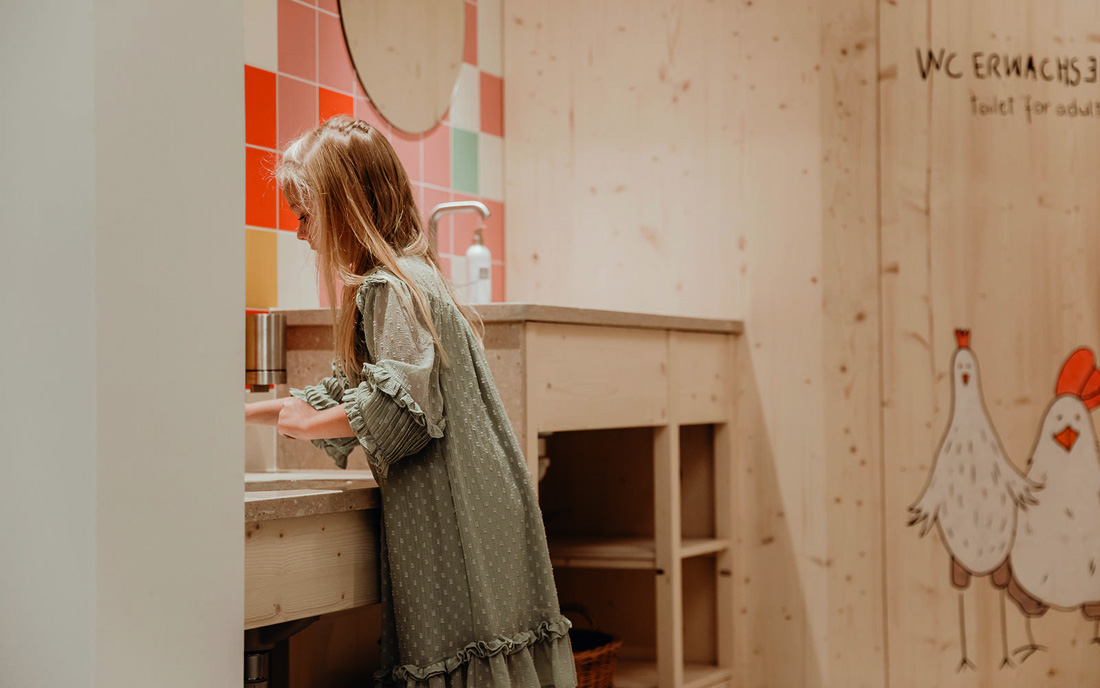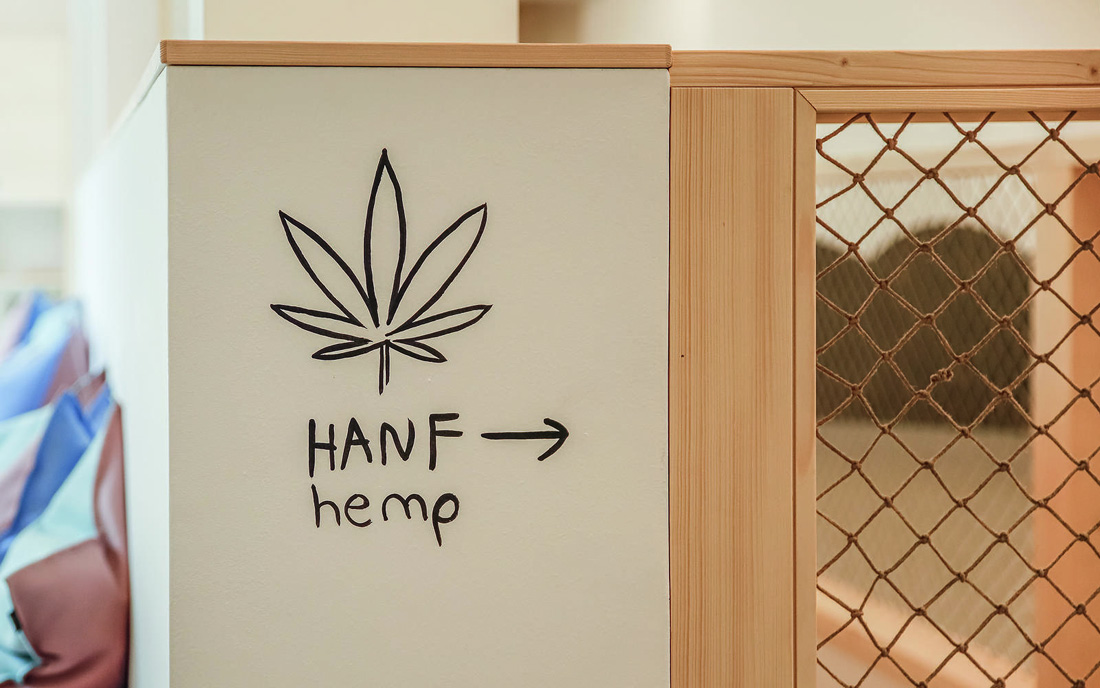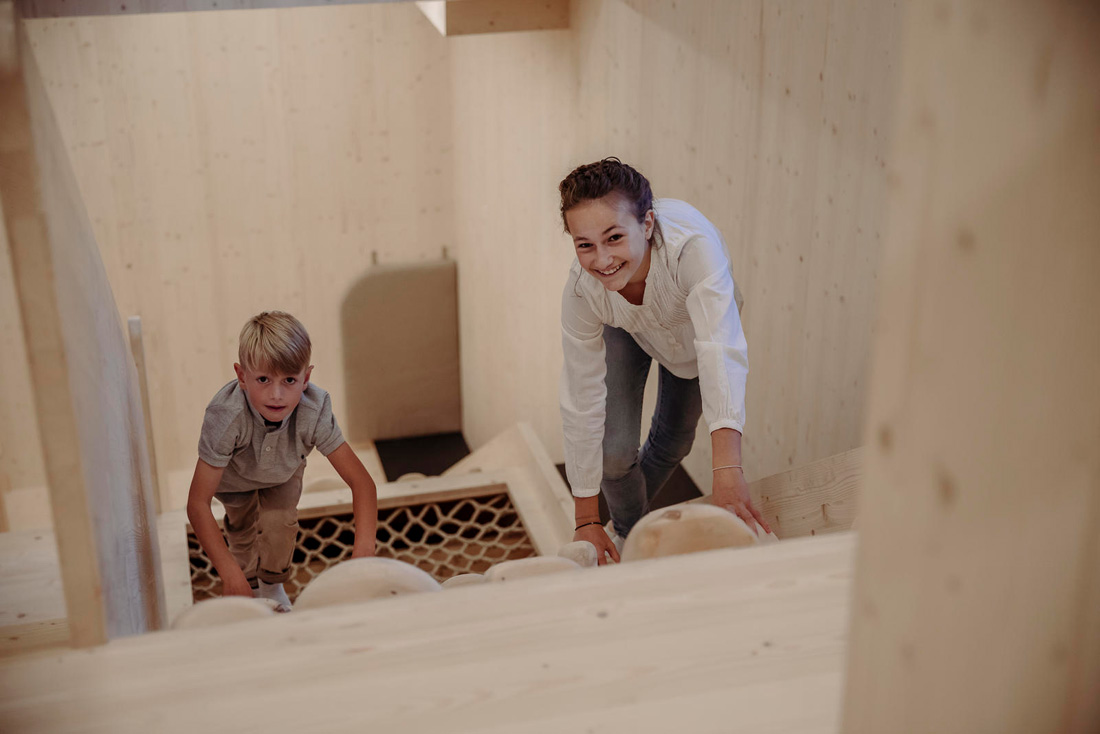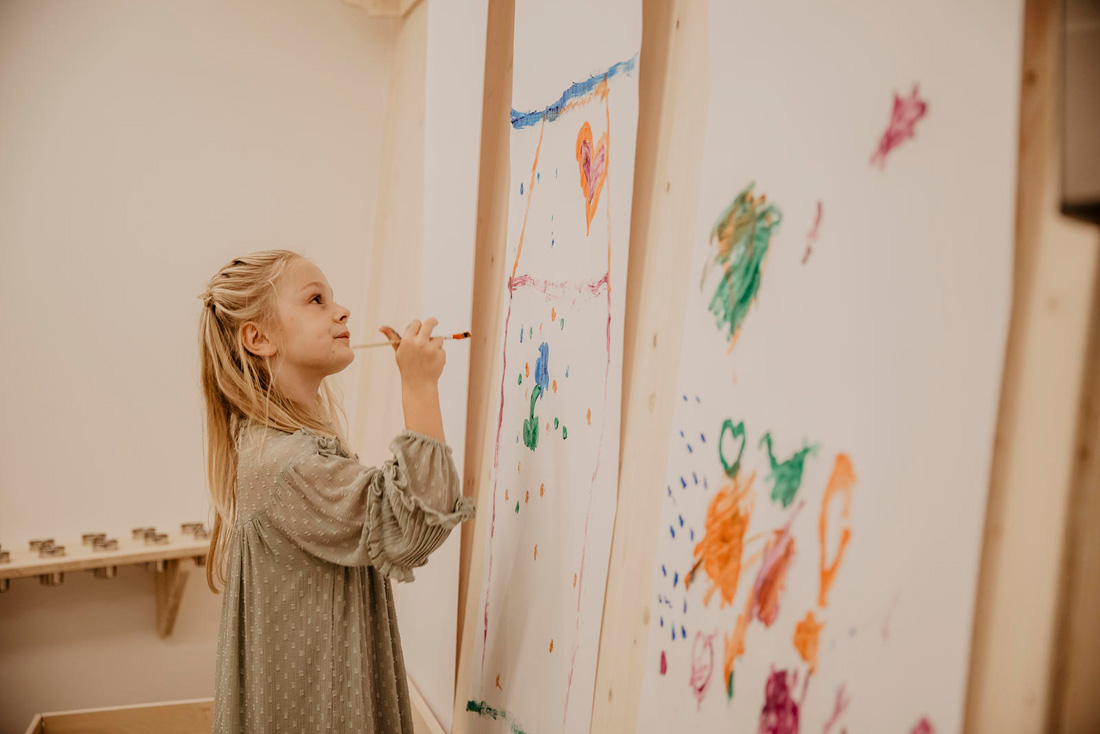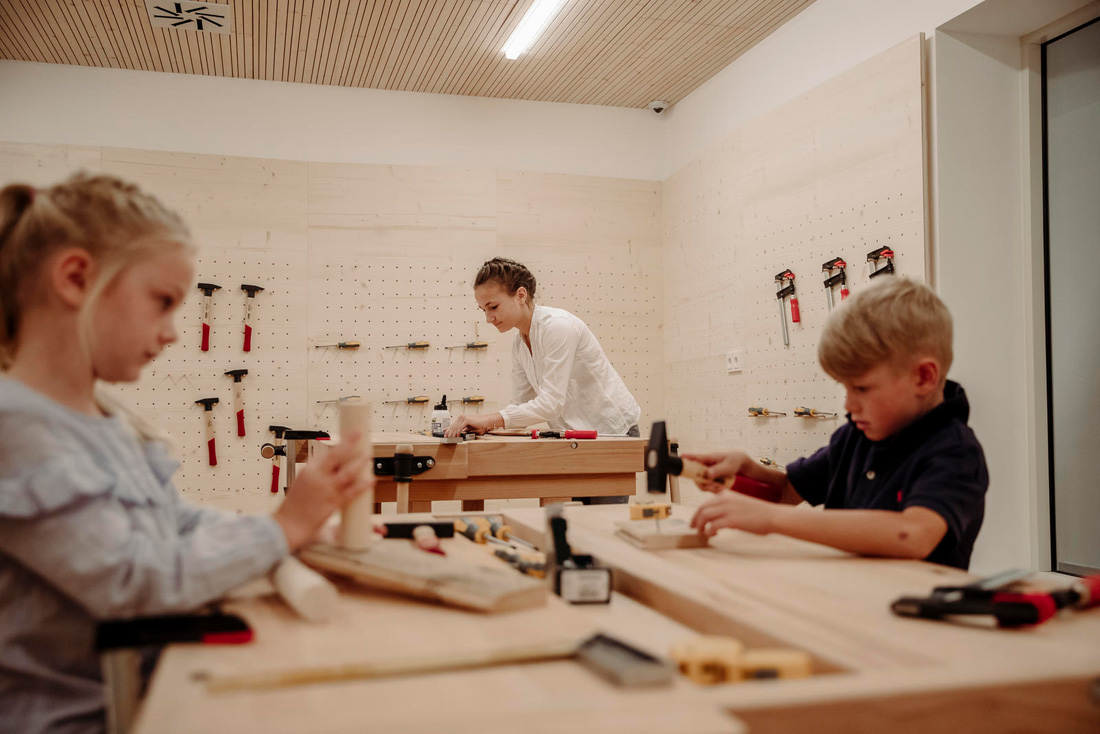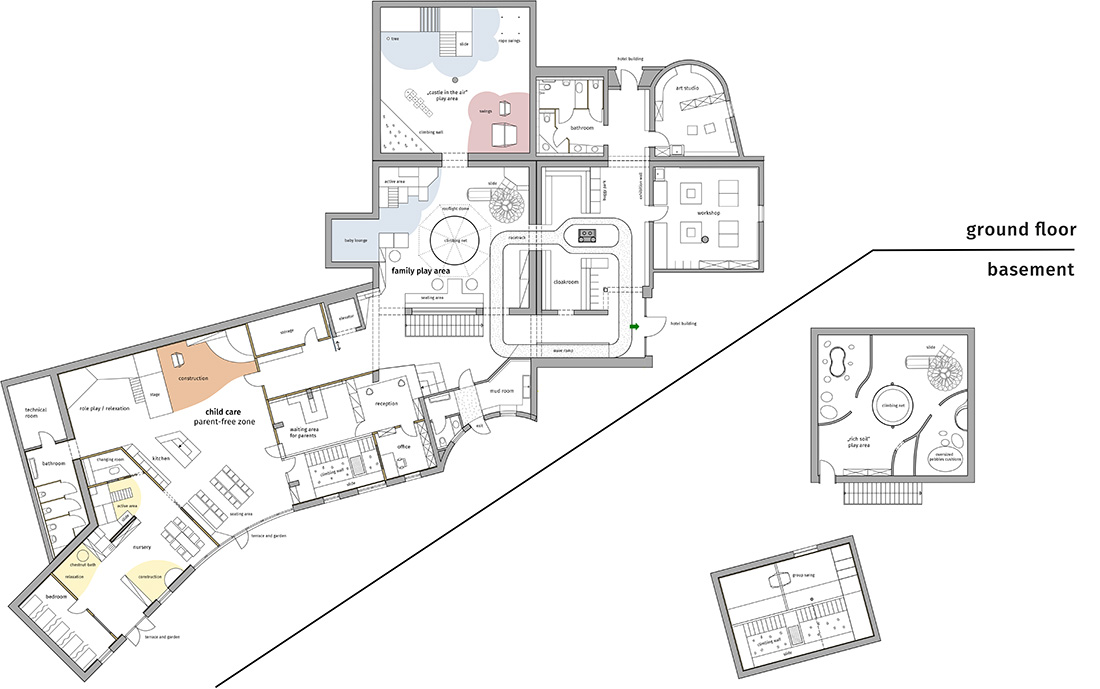 Credits
Interior
IN PRETTY GOOD SHAPE, Sustainable Design Studio; Anna Maislinger, Michael Schwab
Client
5* Family Nature Resort Moar Gut – Elisabeth and Sepp Kendlbacher
Year of completion
2020
Location
Großarl, Austria
Total area
approx. 800 m2
Photos
Matthias Warter – Manufaktur 2, Michael Schwab and Christian Maislinger
Project Partners
Tischlerei Huber GmbH & Co KG, tilo GmbH, nora systems GmbH, tretford Carpet – Weseler Teppich GmbH & Co. KG, Hey-Sign GmbH, Mosa, Forbo Holding, Xal Gmbh, Neu/Zeug, UMAGE, LaModula Villach, Benni S Nest, Organoid Technologies GmbH, Josef Flasch GesmbH, Traumschwinger, Moser Spielgeräte GmbH & Co KG, Haanl – rope factory, Hanfwolf, Elixhausen
Related posts
Powered by