As part of an overall remodeling concept of Hotel Gut Pössnitzberg, an old garage should be transformed to an autonomous event location. Since the required program did not fit in the existing building – first of all because the newly measured property lines cut part of the intended spaces on the back side – we decided to rebuild the house on the same site. To integrate this new volume in the context of the ensemble of buildings and the surrounding landscape we basically kept the traditional form while rotating it slightly to capture the ideal views toward north and south. In this way we could also gain more space for secondary functions on the back side. This subtle twist makes the new, stretched volume canti lever over the steep slope of the vineyard. The architecture of the new seminar house is reduced to its archetypal shape, gaining its particular character by this exposed position and the carefully detailed wooden batten that covers the facades. Its diagonal layout corresponds to the inclination of the roof and is mirrored at the middle axis and corners. Entirely constructed as a prefabricated wood construction, the new seminar ho use was built in a very short time during the annual closing of the hotel.
What makes this project one-of-a-kind?
The biggest quality is perhaps in the smallest details; it is where form, texture and materiality merge into one thing … the most surprising moment is when the gates are opened and you get a view trough the house, wh ere you haven't seen an opening before.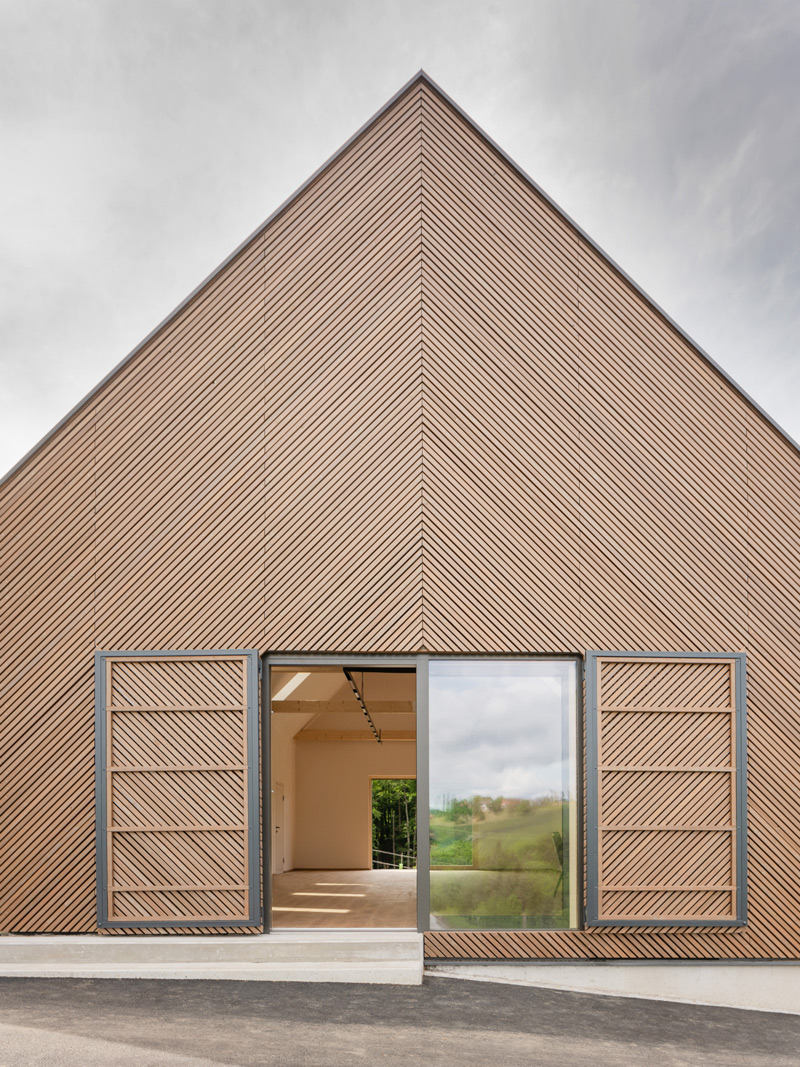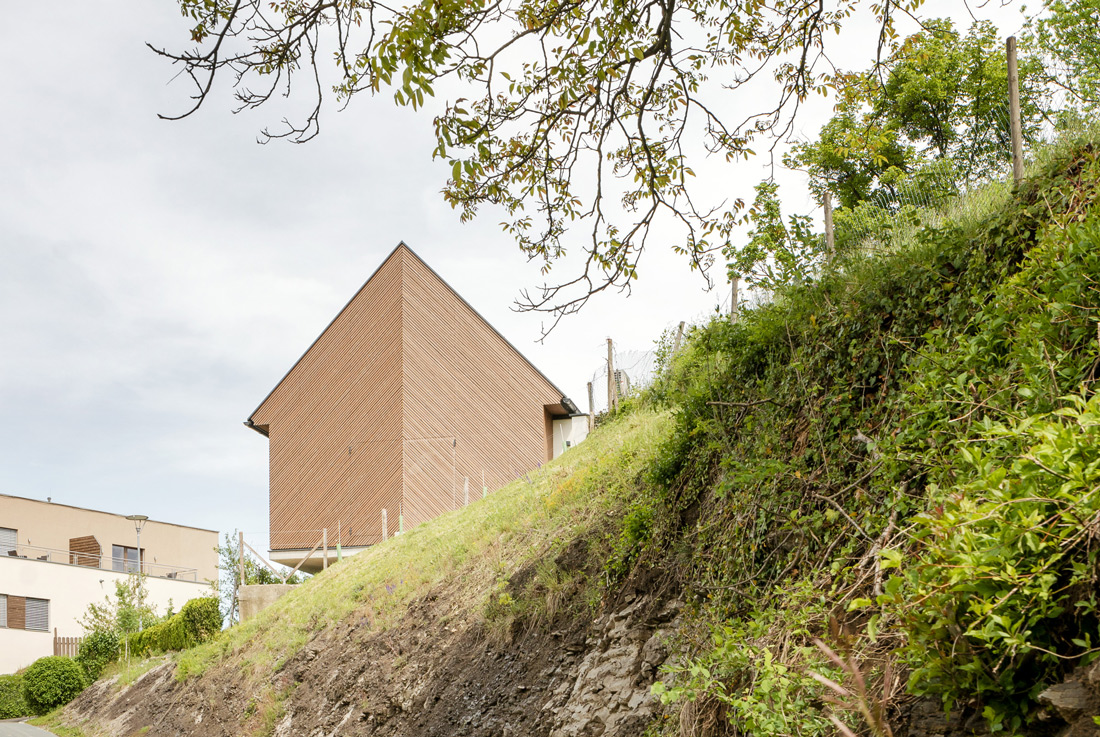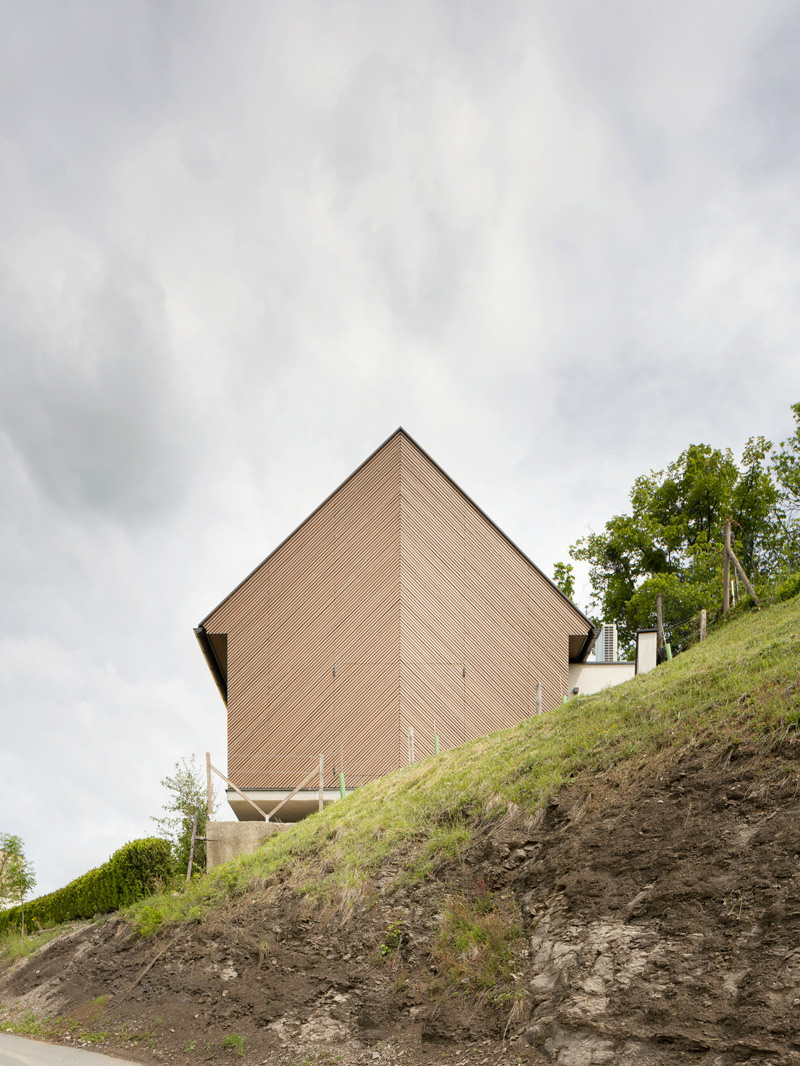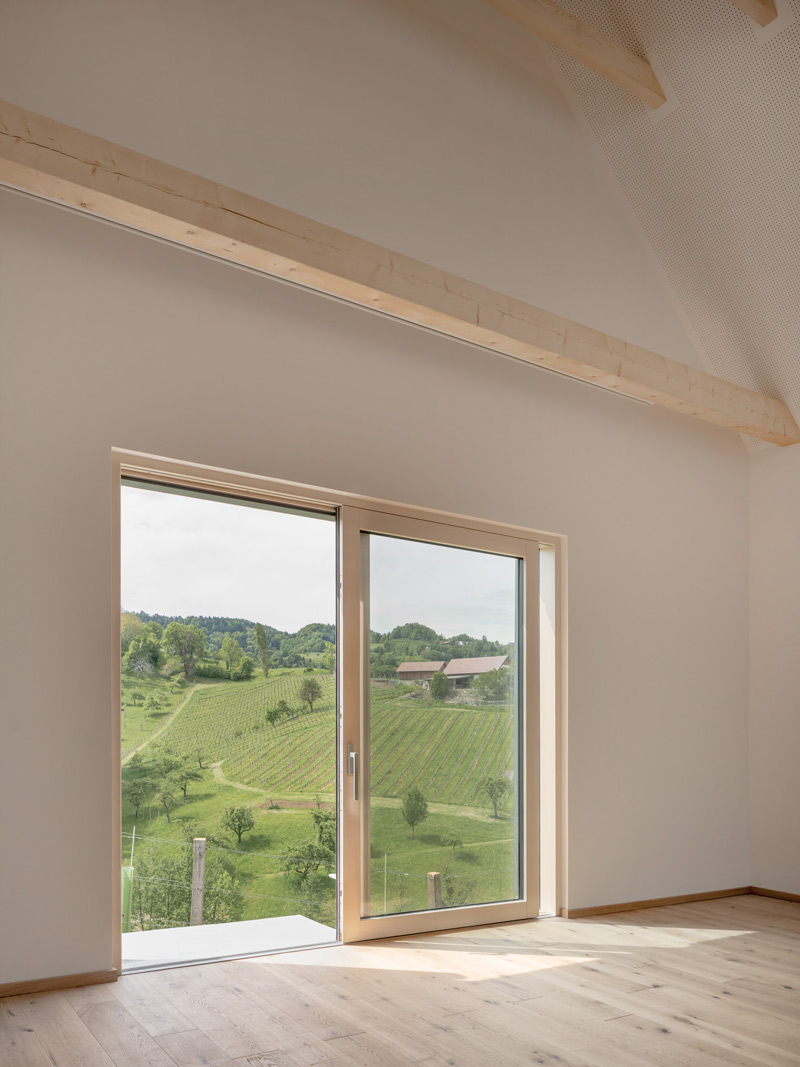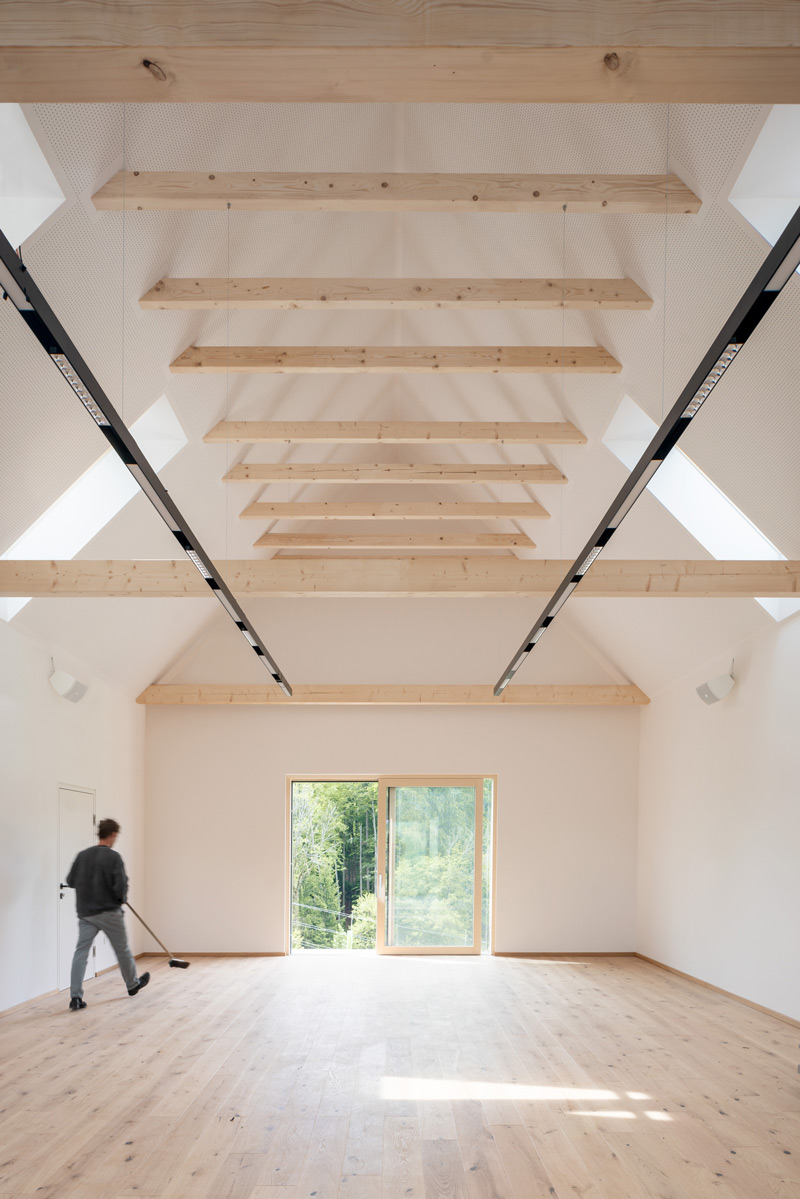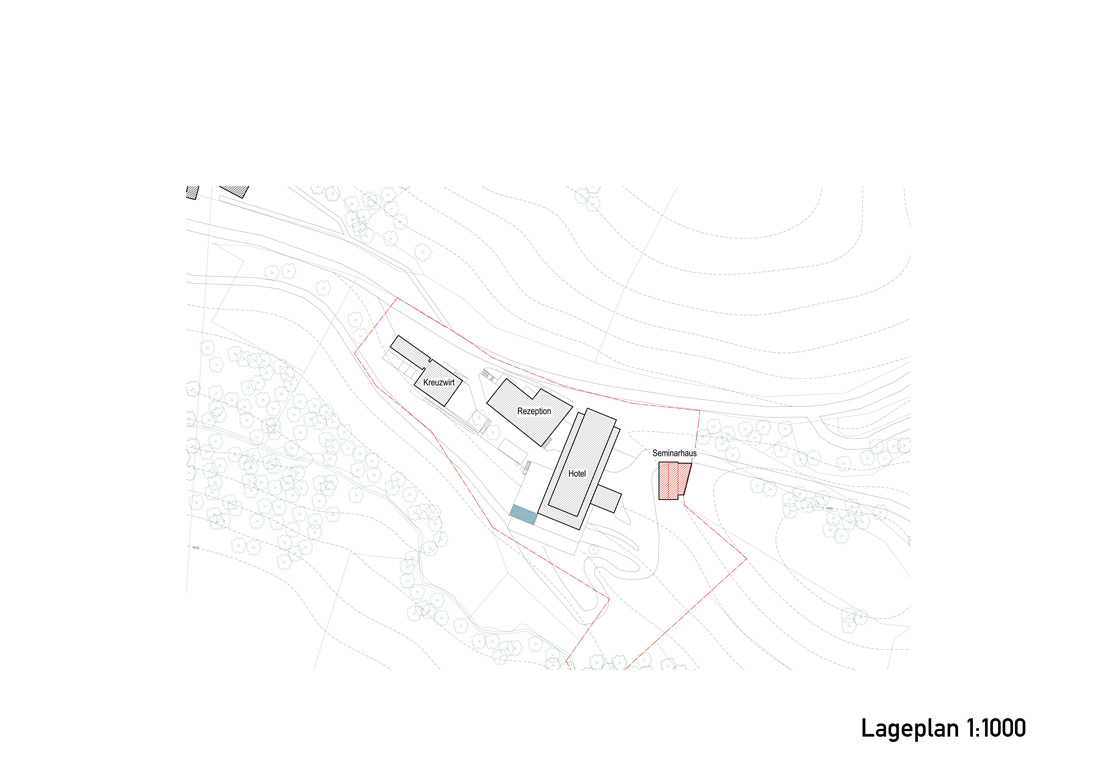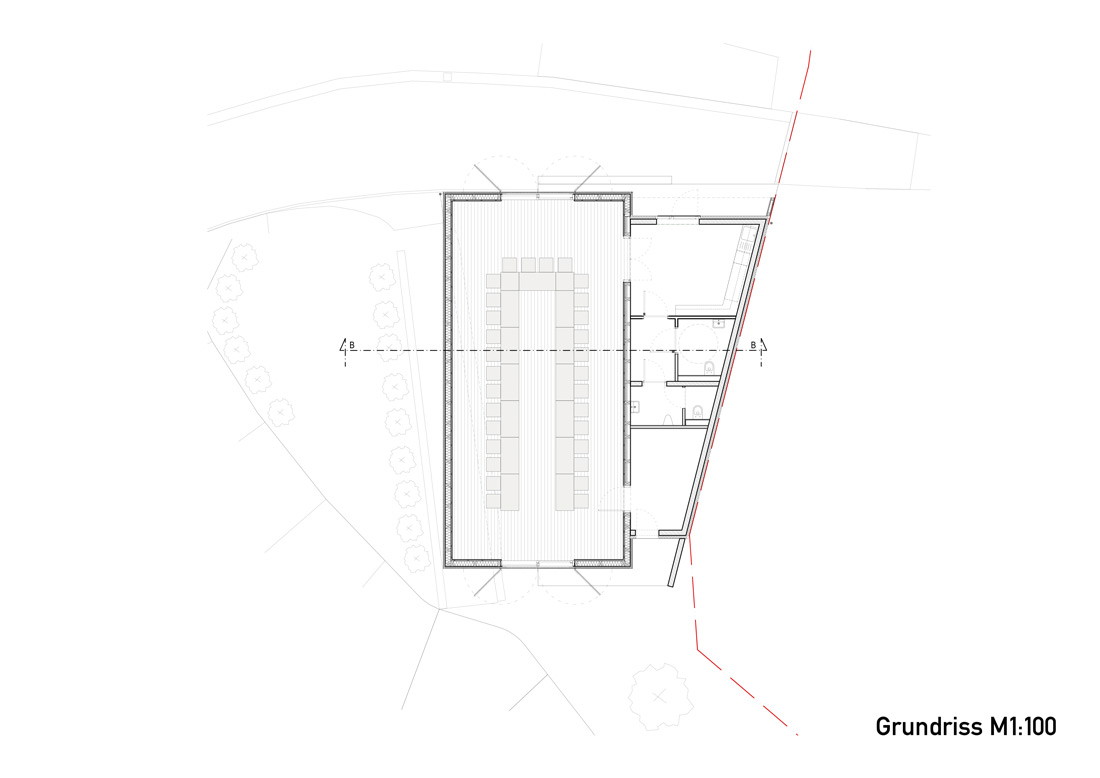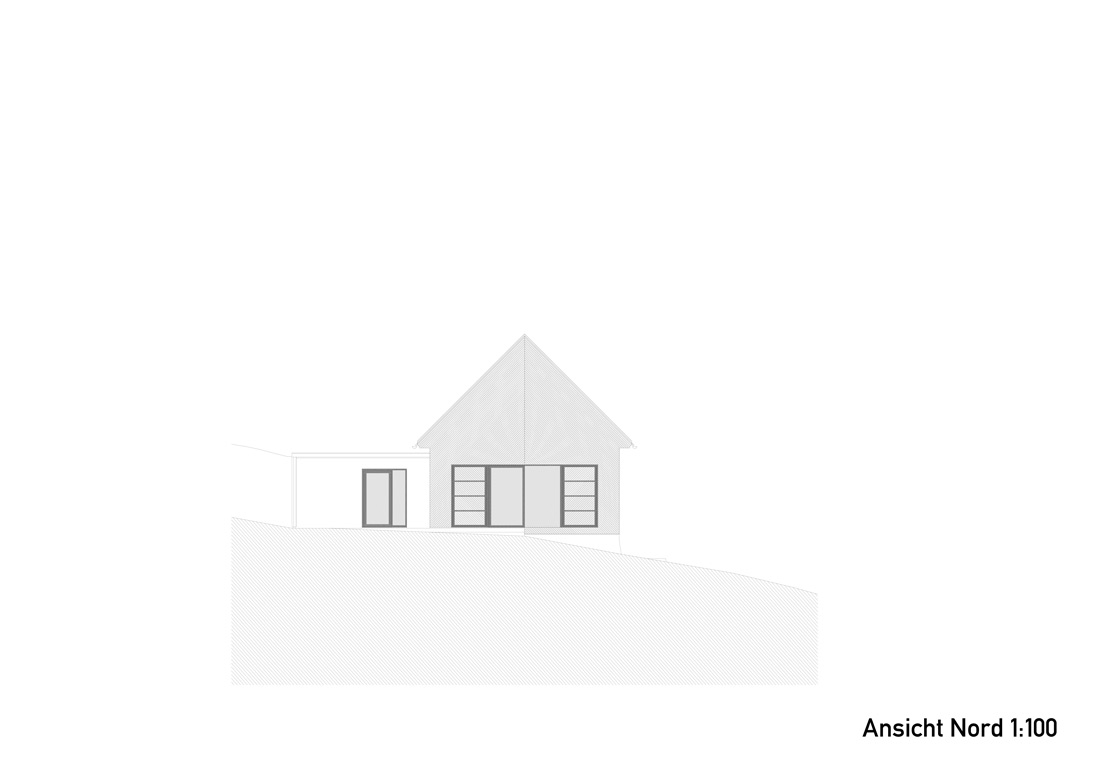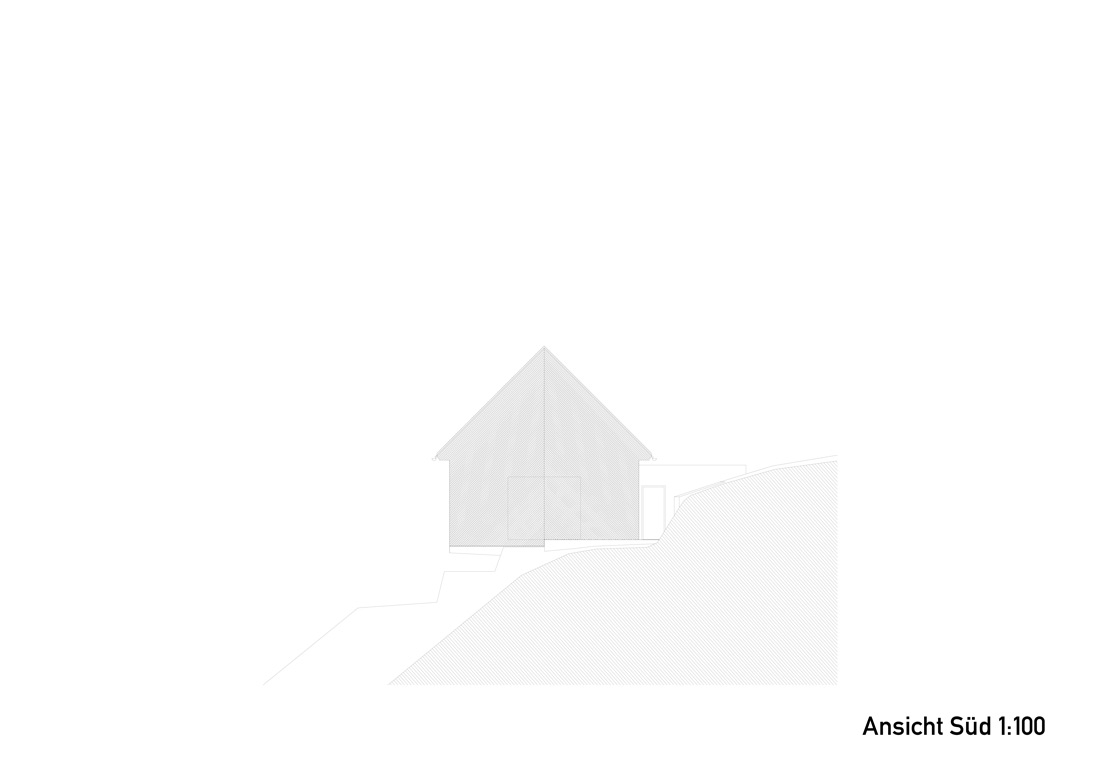 Credits
Architecture
Studio Clemens Luser
Main contractor for wood construction
Bauunternehmung Ing. Röck GesmbH, Ehrenhausen Heinz Kogler
Client
Gut Pössnitzberg GmbH
Year of completion
2021
Location
Pössnitzberg, Leutschach, Austria
Total area
150 m2
Photos
Simon Oberhofer
Project Partners
Hess engineers, TB Pechmann GmbH, Joh. Safner Möbelwerkstätte GmbH, P.Import, Koweindl Trockenbau GmbH, Elektro Sturm GmbH, Bad & Heiztechnik Kindermann GmbH, Bauunternehmung Ing. Röck GesmbH, XAL GmbH, Internorm International GmbH
Related posts
Powered by