The basic idea of the project is to simplify the existing structure by fitting in a floating platform and thus bringing in – despite densification – space and generosity. This conception enables the further development of the existing structure into "one" new structure and it creates a terrace like open space on the 1st floor. This open space and the new organization of the entrance link up the school building with the exterior space and enrich the relation between in- and outdoors. The new room sculpture can be experienced through these various in/outdoor-sequences.
The statically developed girder structure at the same time forms the room structure. Thus the bearing structure is also an accessible panorama floor. The striking illumination elements put this horizontal structure into a three-dimensional connection with the hall and with the terrace, which was the roof formerly. In terms of urban development the structure calms down the heterogeneity of the already existing buildings and makes a clear statement.
Text provided by the architects.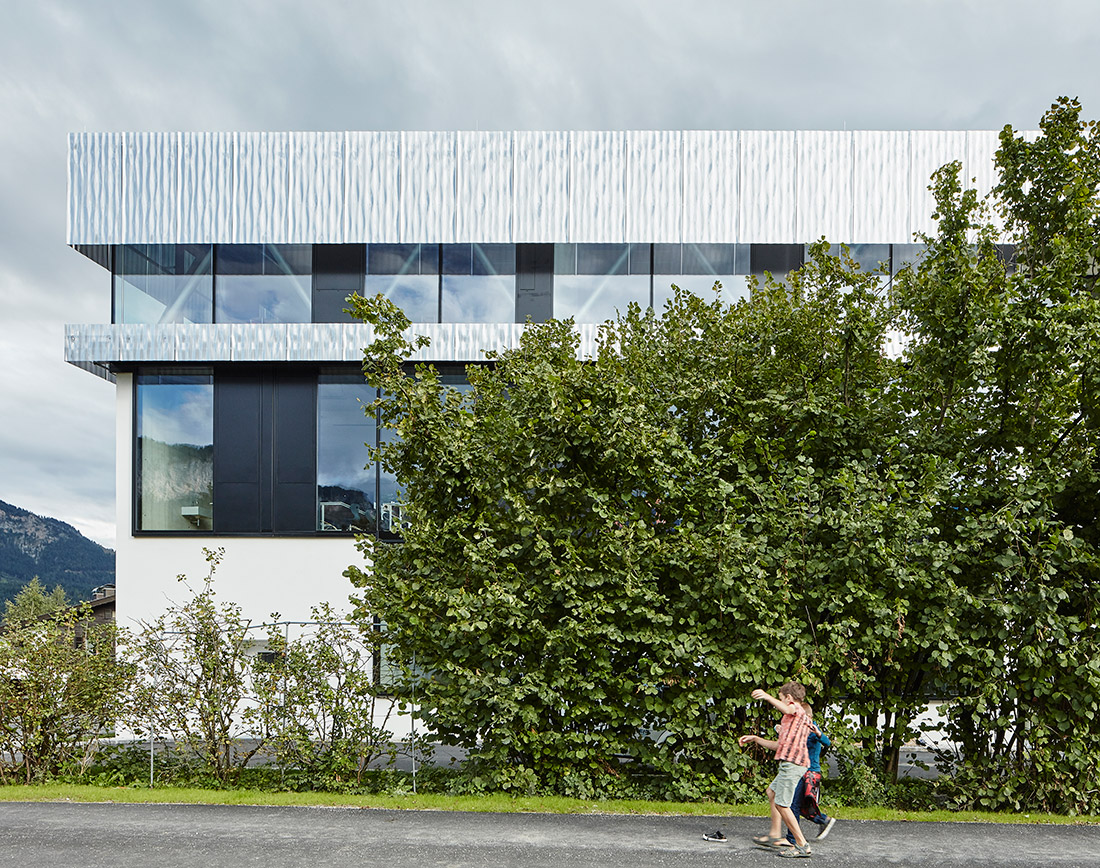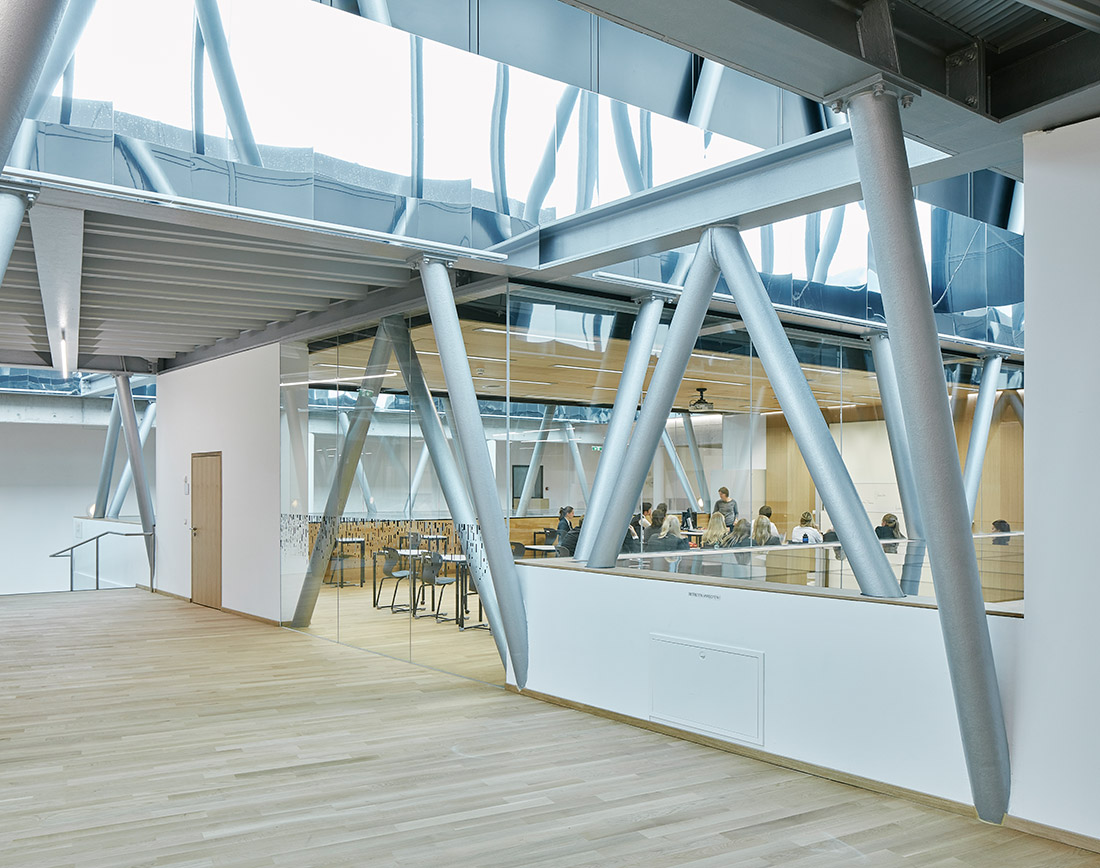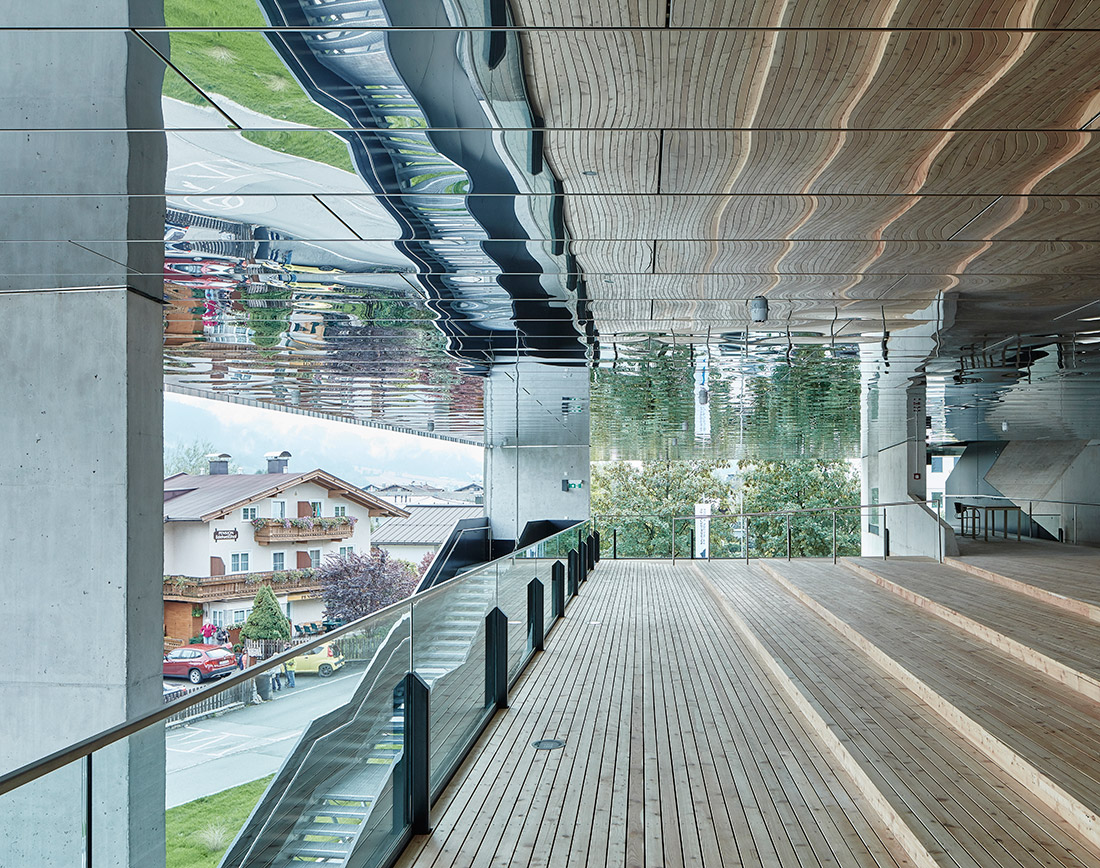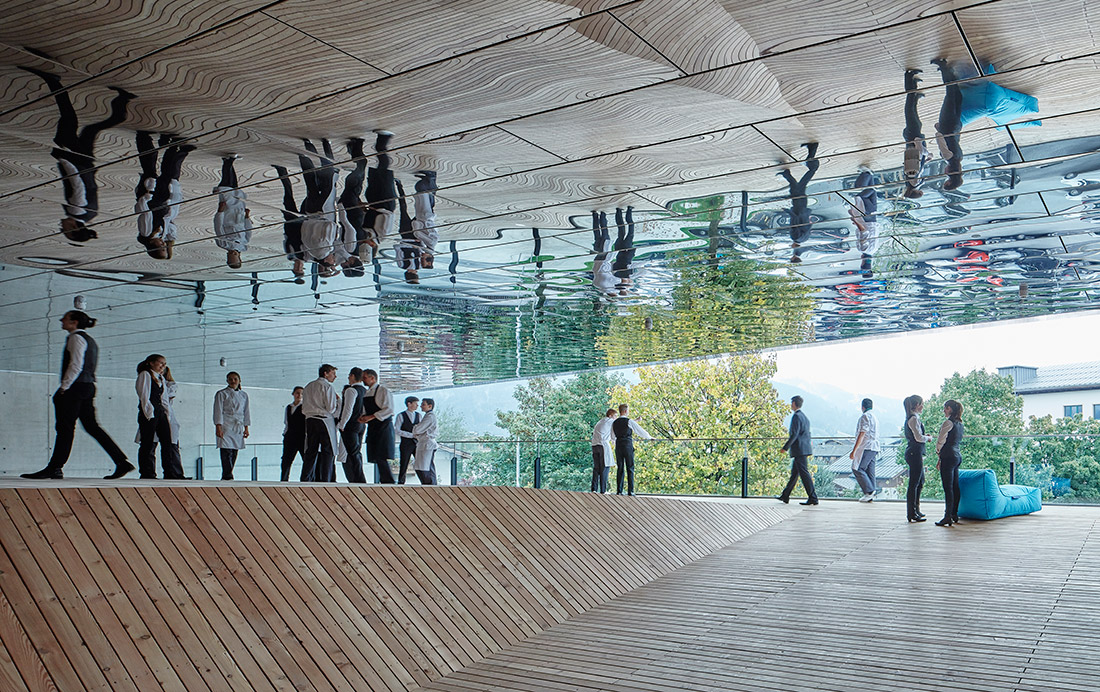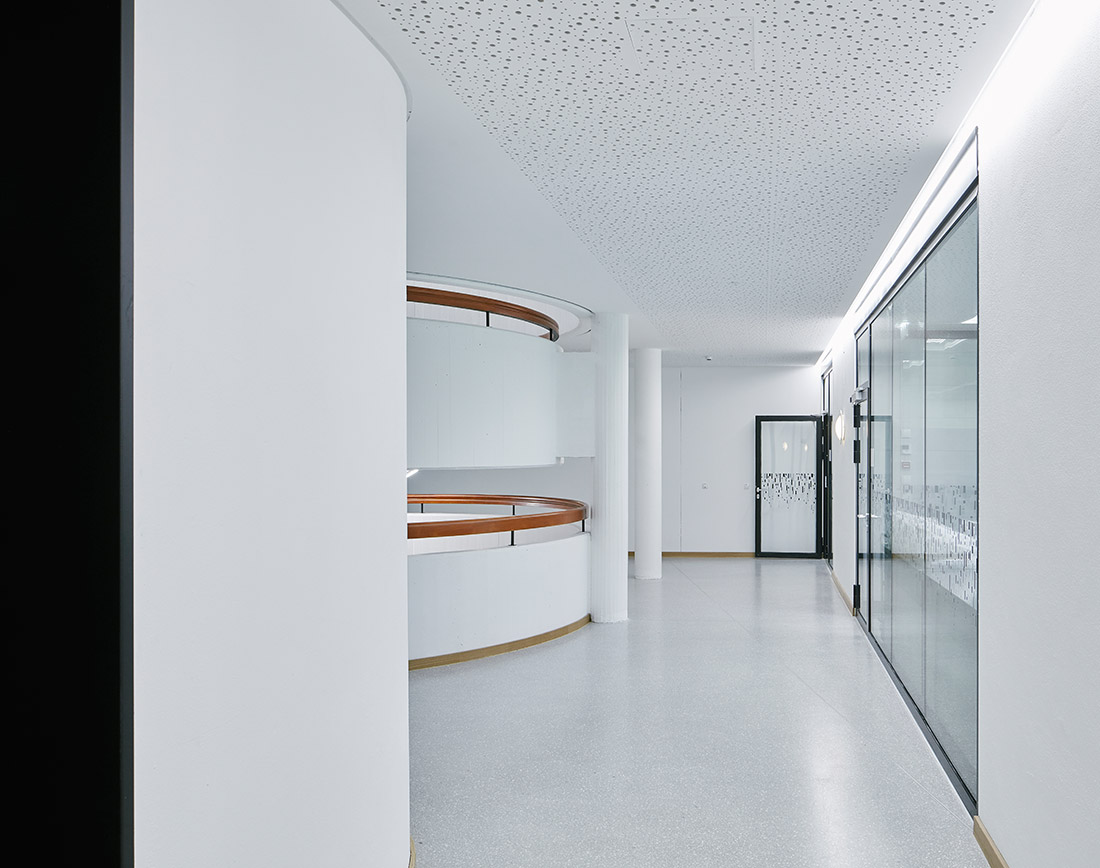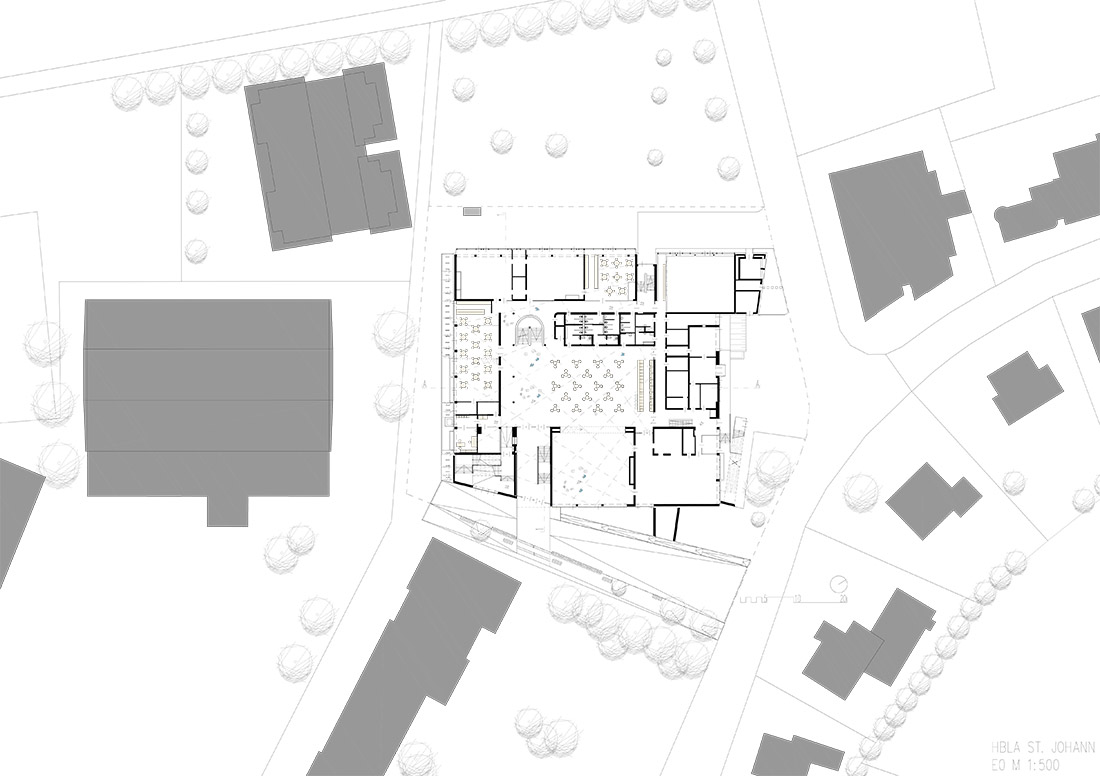 Credits
Architecture
Johannes Wiesflecker; wiesflecker-architekten
Client
BIG – Bundesimmobiliengesellschaft mbH
Year of completion
2017
Location
Sankt Johann in Tirol, Austria
Area
Total area: 2463 m²
Site area: 4660 m²
Photos
David Schreyer
Project Partners
OK Atelier s.r.o., MALANG s.r.o.
Related posts
Powered by