A three-part set: made of porcelain, main plate 20/30/2 cm, deep plate 23/15/4 cm, small bowl 13/8/5 cm.
The design of the CHI set plates is inspired by the patterns of Chiprovtsi carpets.
CHI is a three-pieces set: a main table plate, a deep plate for salad or soups and a dessert bowl.
In my design research and approach I chose and adapted the rectangular shape of the Chiprovtsi carpets to the needs of the table plates, leaving the natural color of the porcelain as a traditional treatment of this material. The fine embossed decoration image is designed on Chiprovtsi patterns, with a concave relief on the big plate, a convex relief on the deep plate while the desert bowl combines both the convex and the concave relief.
In this project, our studio, applied 2 casting techniques to realize these 3 type of reliefs. The choice of the clean shape design aspires to blend harmoniously contemporary and traditional details and turn them into an ideal basis where the colors and the food textures can emerge.
The main table plate of this set became an emblem of the Balkan table 2017 in the 24Kitchen TV canal competition for a contemporary plate inspired by the traditions of the Balkans.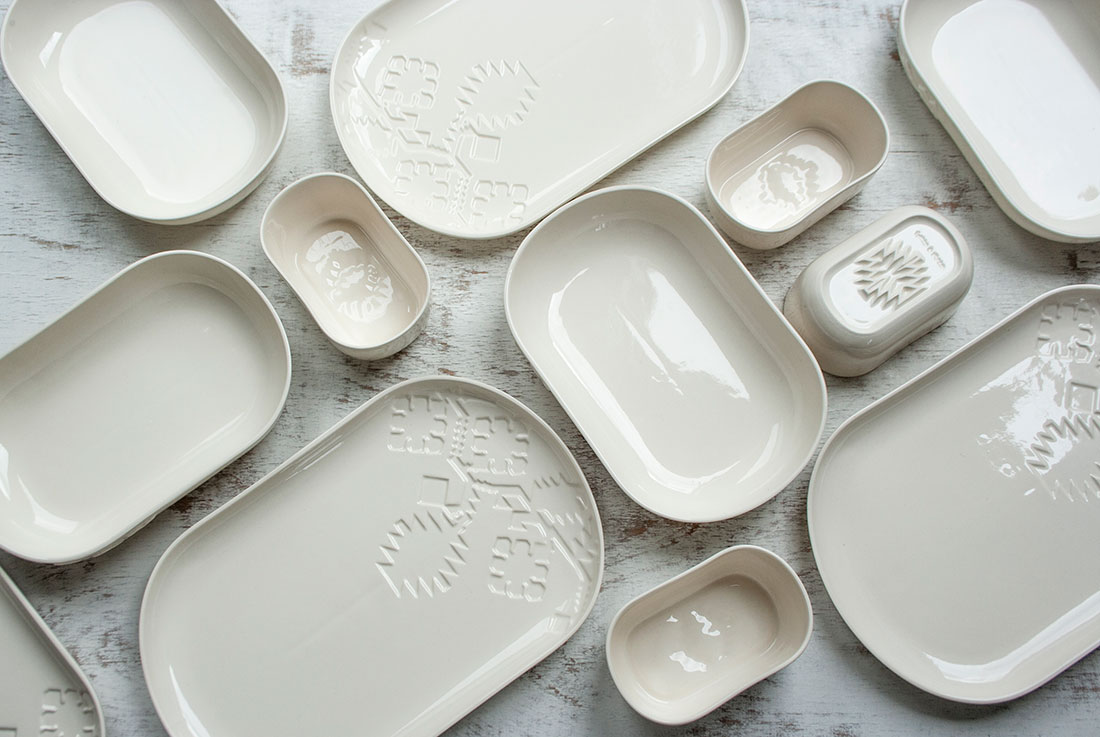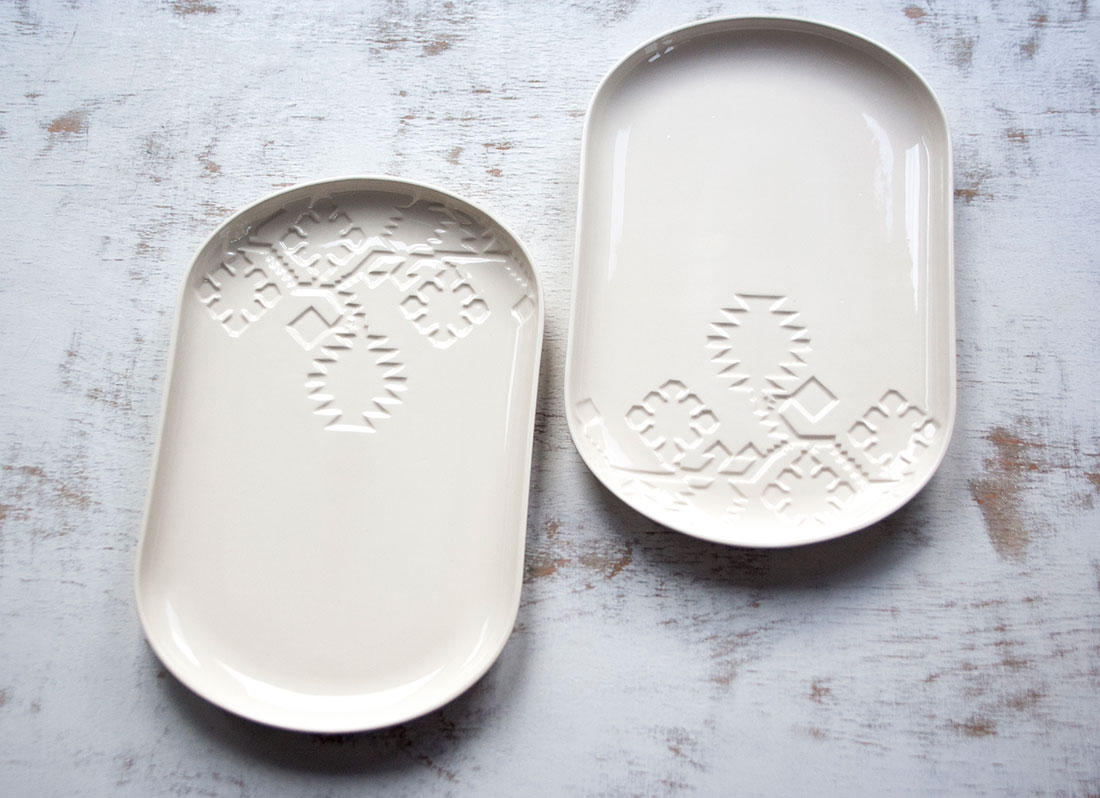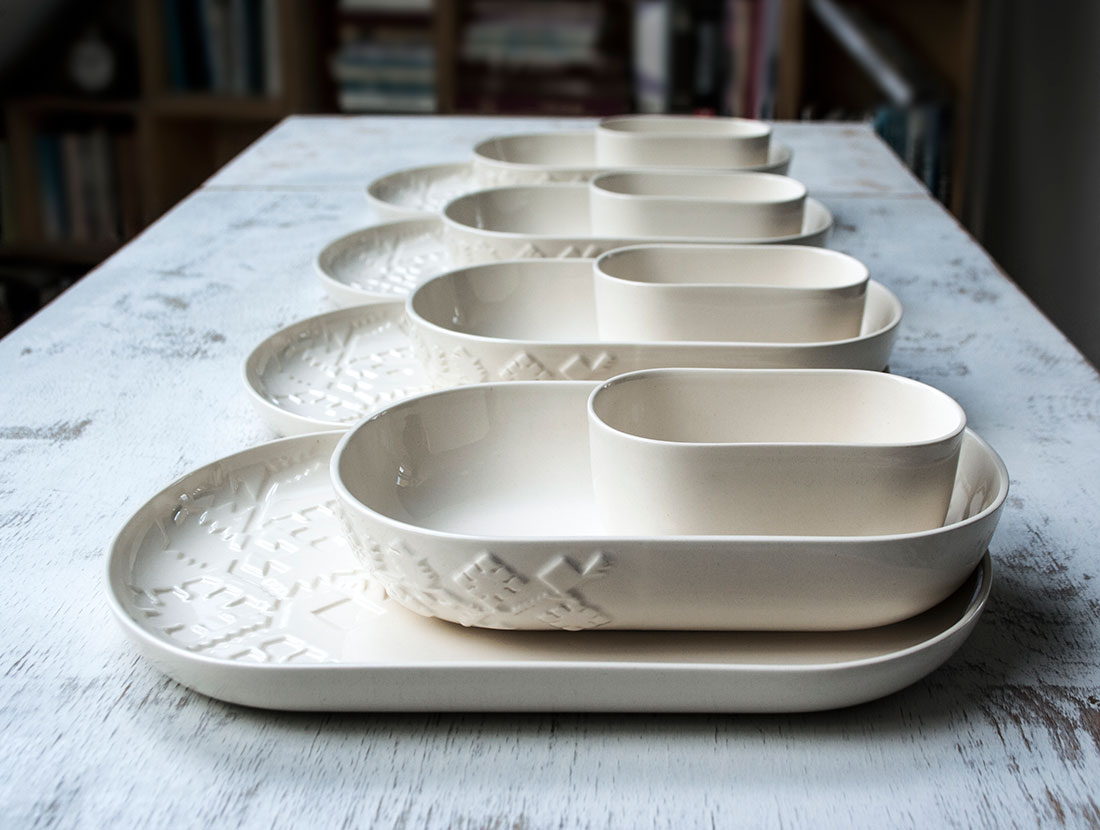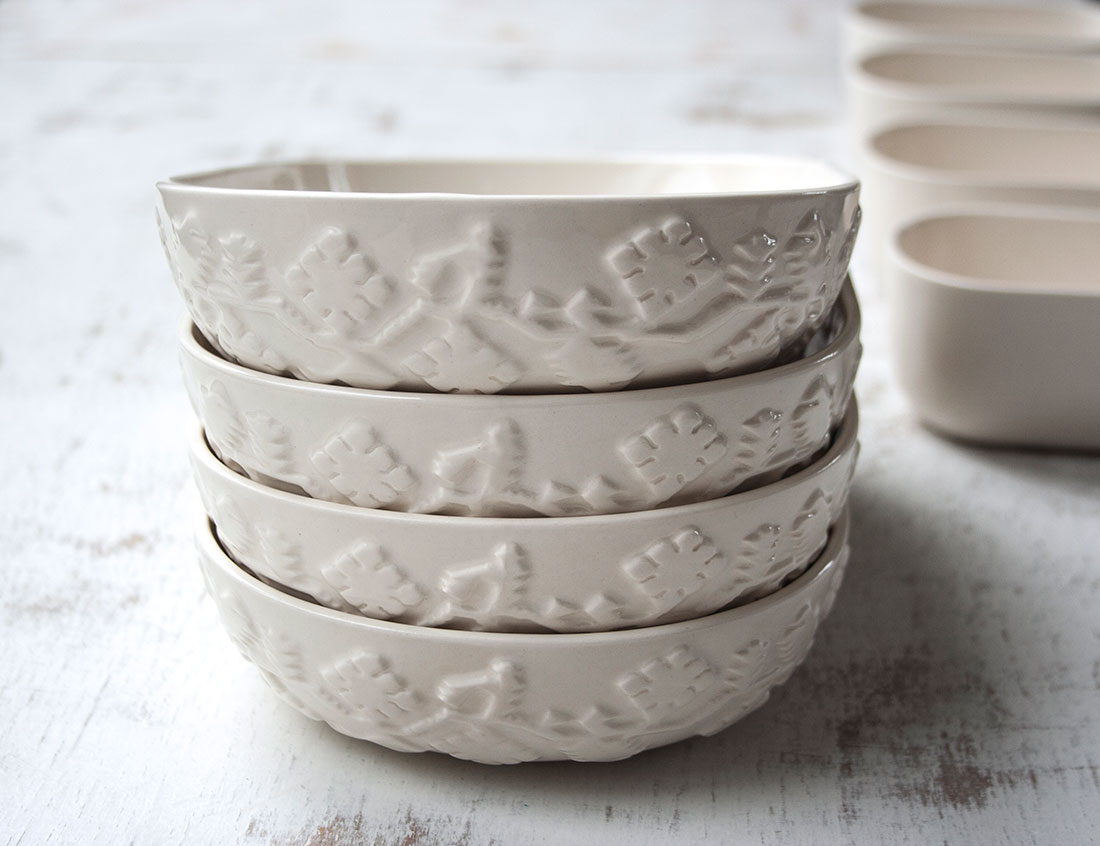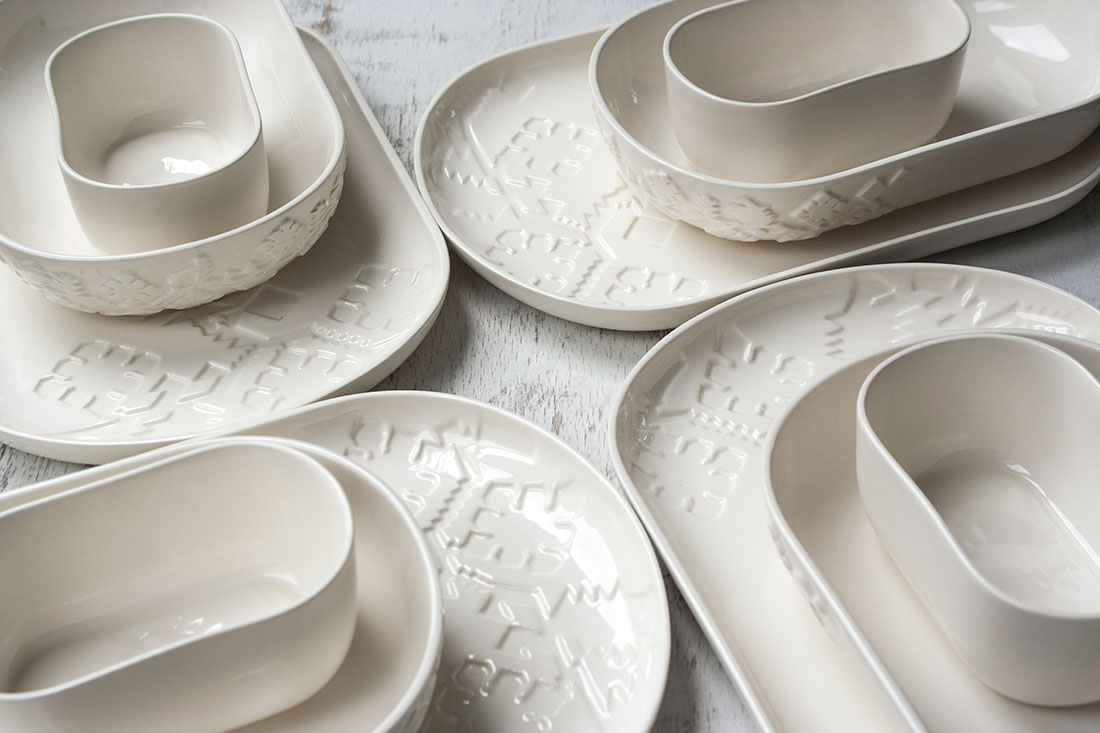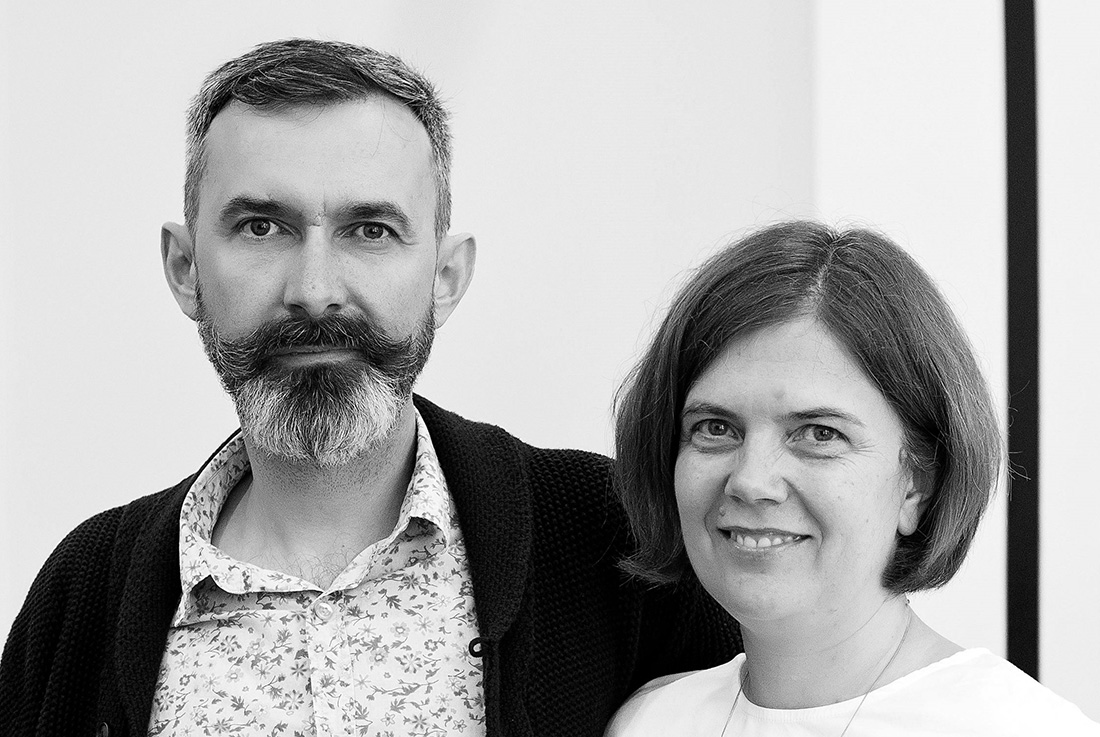 Credits
Related posts
Powered by