Černá Voda, a small mountain lodge, is situated next to the "old" ski run in the Krkonoše mountains.
The original lower ski-lift station was replaced with a new wooden structure on the confluence of Kolben and Černá Voda streams. The owner's wish was to have a small structure to serve as a lodge for short-term guests.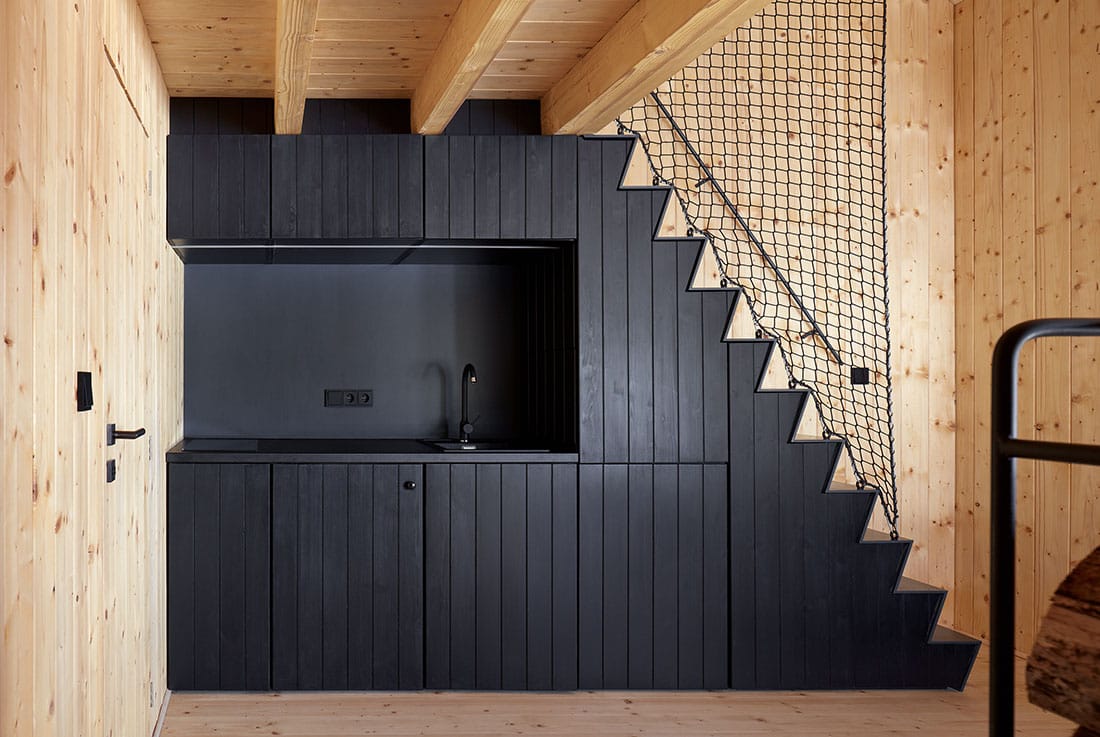 The mountain lodge is a wooden structure, with an adjacent steel structure terrace. The lodge has a hallway, living room with kitchen facilities, bathroom and a toilet. The sleeping space spans the upper level of a part of the living room and the vestibule, and is accessible via a staircase from the living room.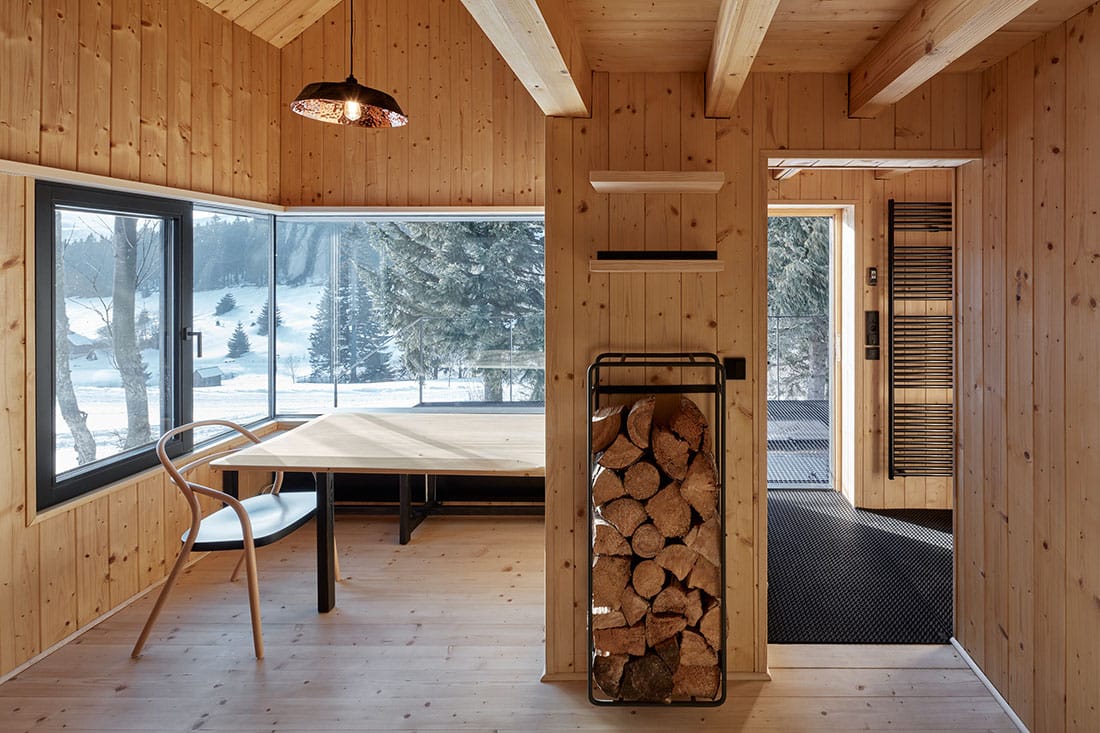 The mountain lodge stands alone on a mountain meadow, away from the village of Horní Malá Úpa; it is surrounded by grown trees and shrubs which line the stream. The large corner window affords a beautiful view of the Malá Úpa river and the surrounding landscape, under the dominant Sněžka peak, the highest mountain in the Czech Republic.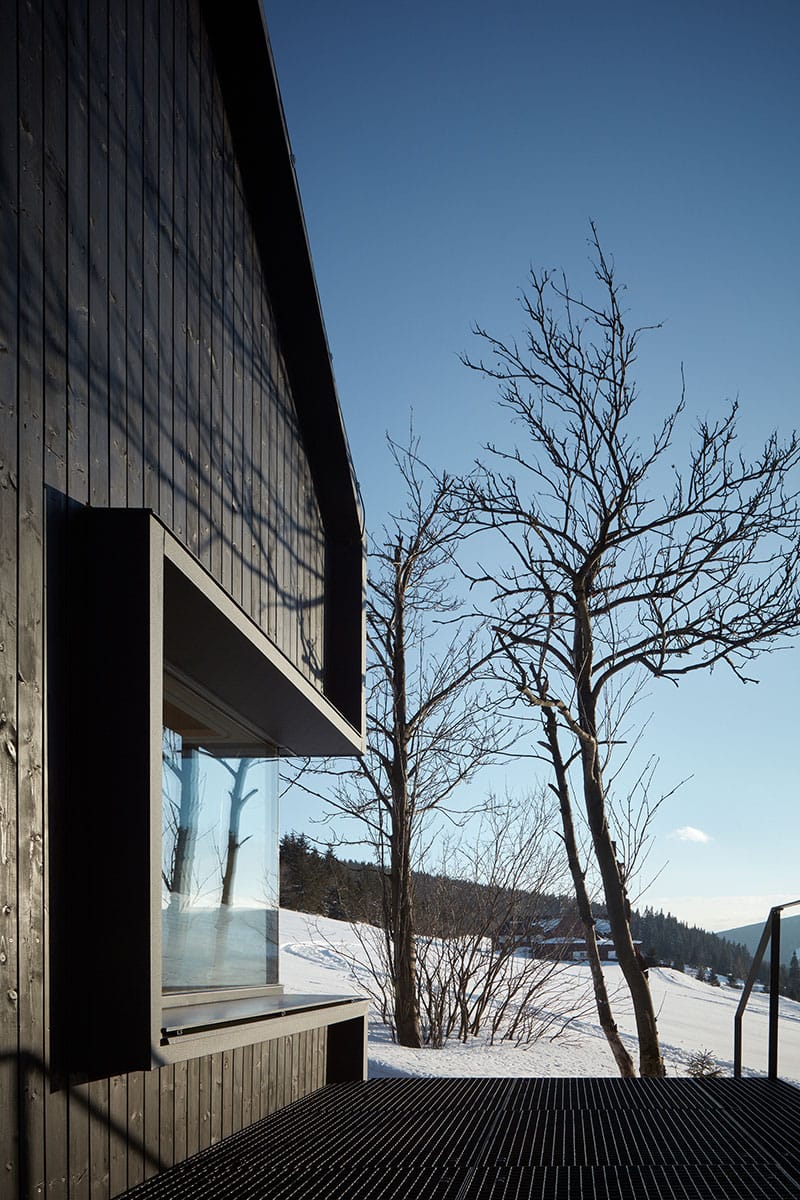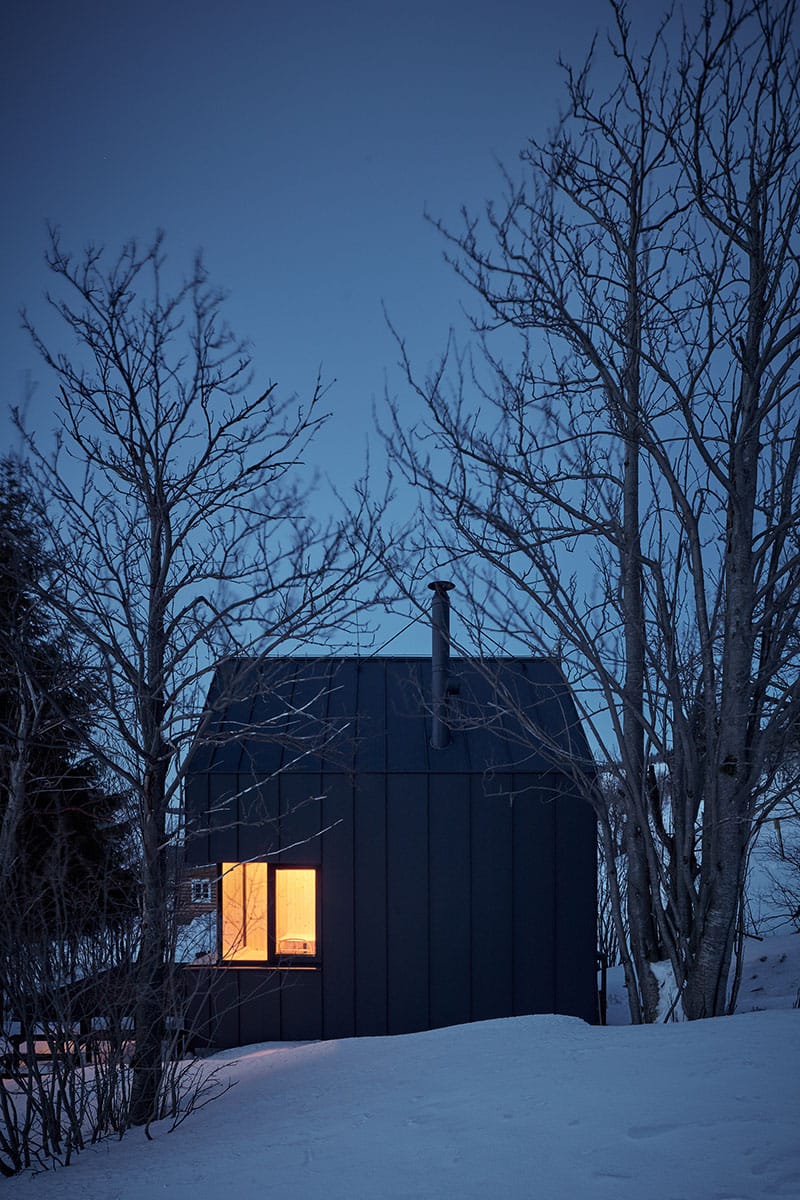 FILE
Architecture: ADR s.r.o.; Petr Kolář, Aleš Lapka
Co Author: mar.s architects; Anna Vildová
Photos: BoysPlayNice
Year of completion: 2017
Location: Horní Malá Úpa, Czech Republic
Check out the BIG SEE event here: Interiors 180° / Big See Awards / Month of Design 2018