The Castua Pentagon is an administrative building with a specific floor plan, derived from local conditions of irregular plot shape in the built environment, which fits into the interpretation of traditional local materials, stone and wood, and design based on facades fused with sloping roof surfaces. Functionally based circular zones of communications, auxiliary rooms, and workspaces wrap around the central core with an expressive atrium, providing employees with the comfort and aesthetics of a state-of-the-art luxury villa containing all the elements essential for a comfortable and healthy workplace. In addition to the latest-generation intelligent lighting, which adjusts the light intensity to current solar conditions, the building contains floor heating and ceiling cooling systems, a lounge section for business associates on the second floor, luxuriously equipped service areas and elevator, and an exclusive 9-meter sculpture in the central atrium.
What makes this project one-of-a-kind?
The biggest challenge of the project was how to put a big administrative building (because the 1.200m2 is big for a small town Kastav) in a surrounding of small family houses. With specific, pentagon, floor plan, roof surfaces, that becomes walls of first and second floor and the same materialization of facade and roof we made it look small and local.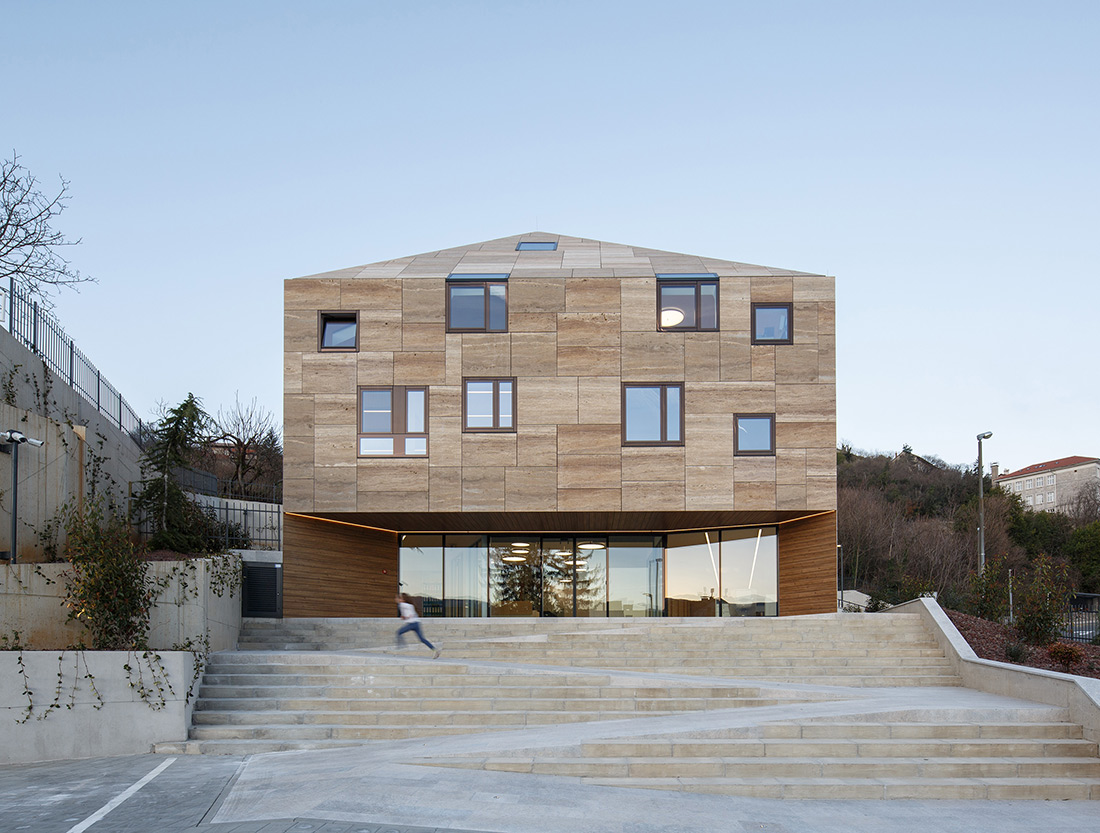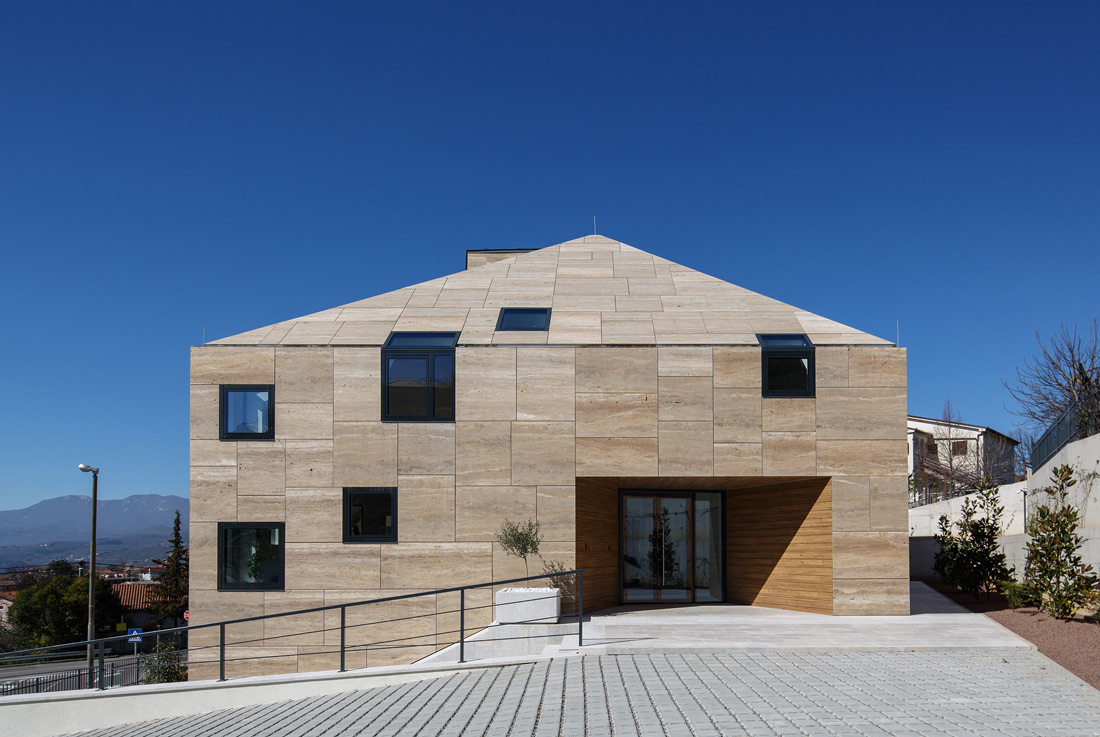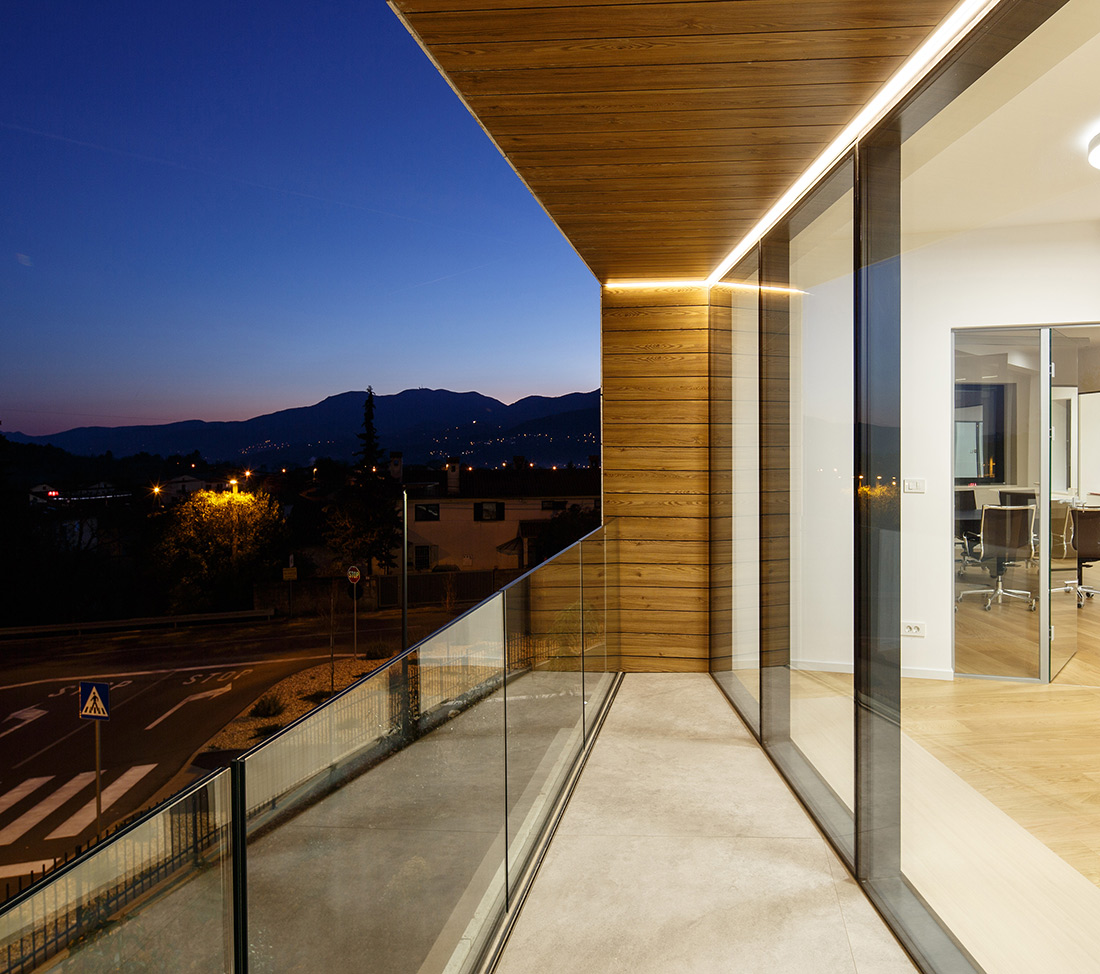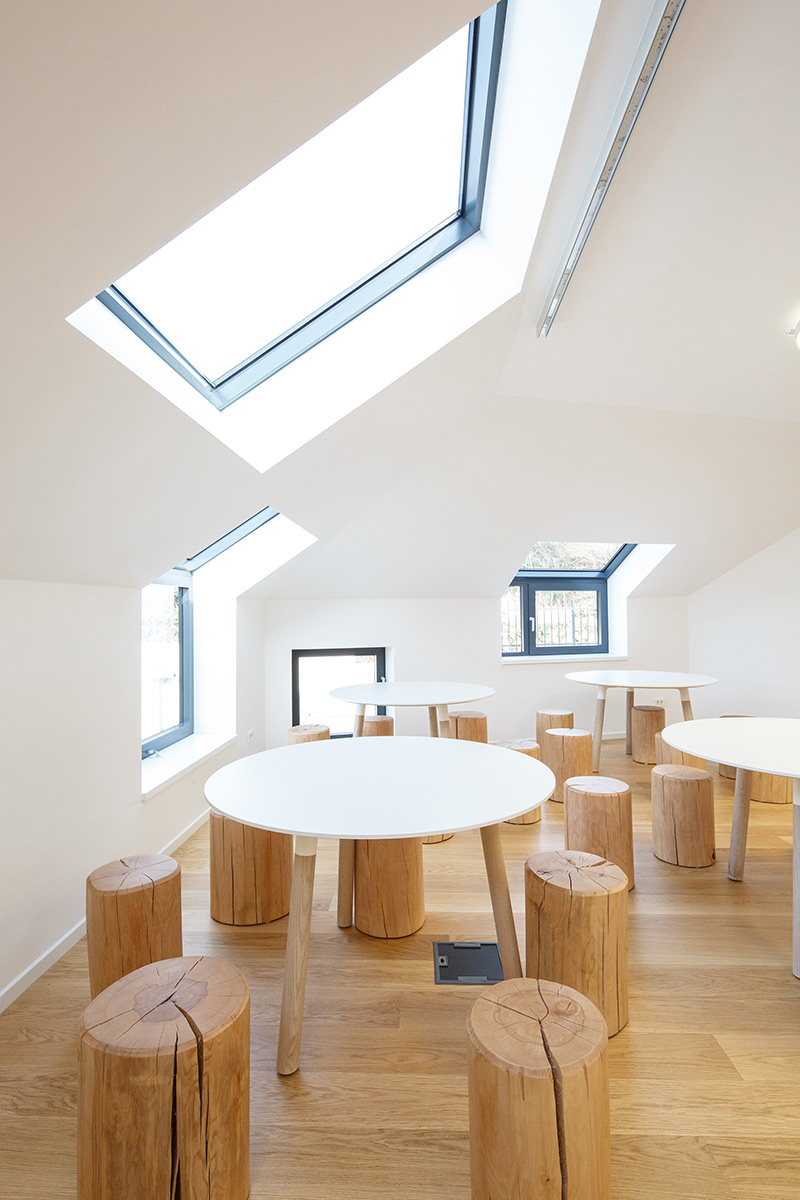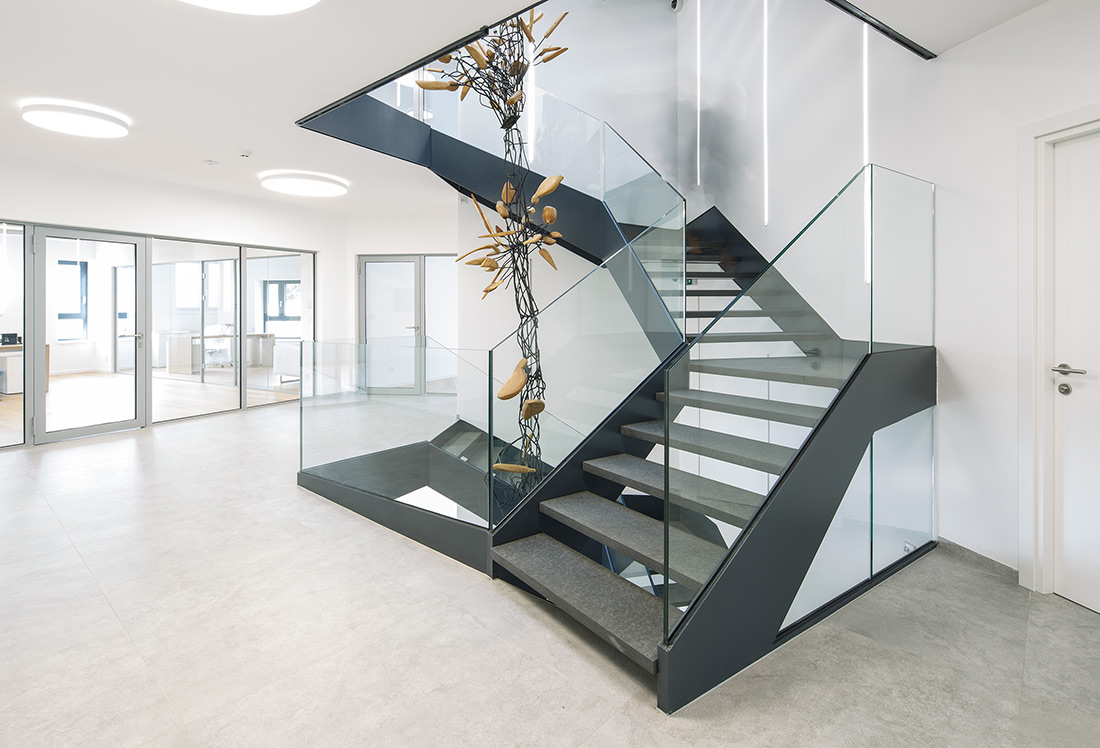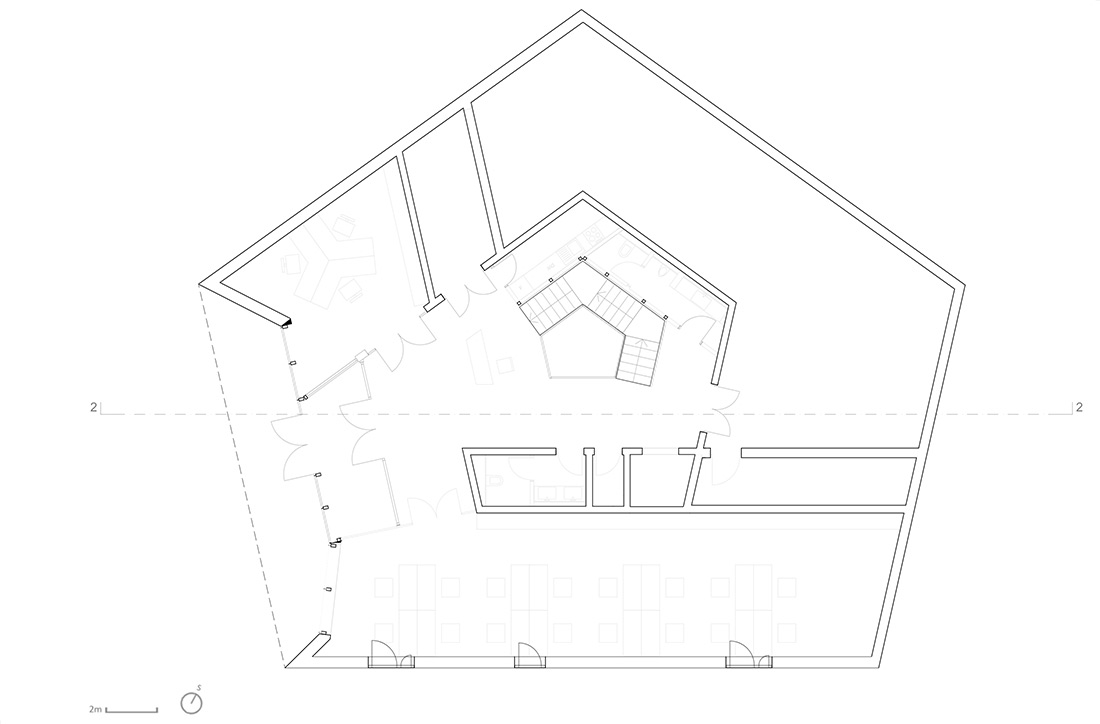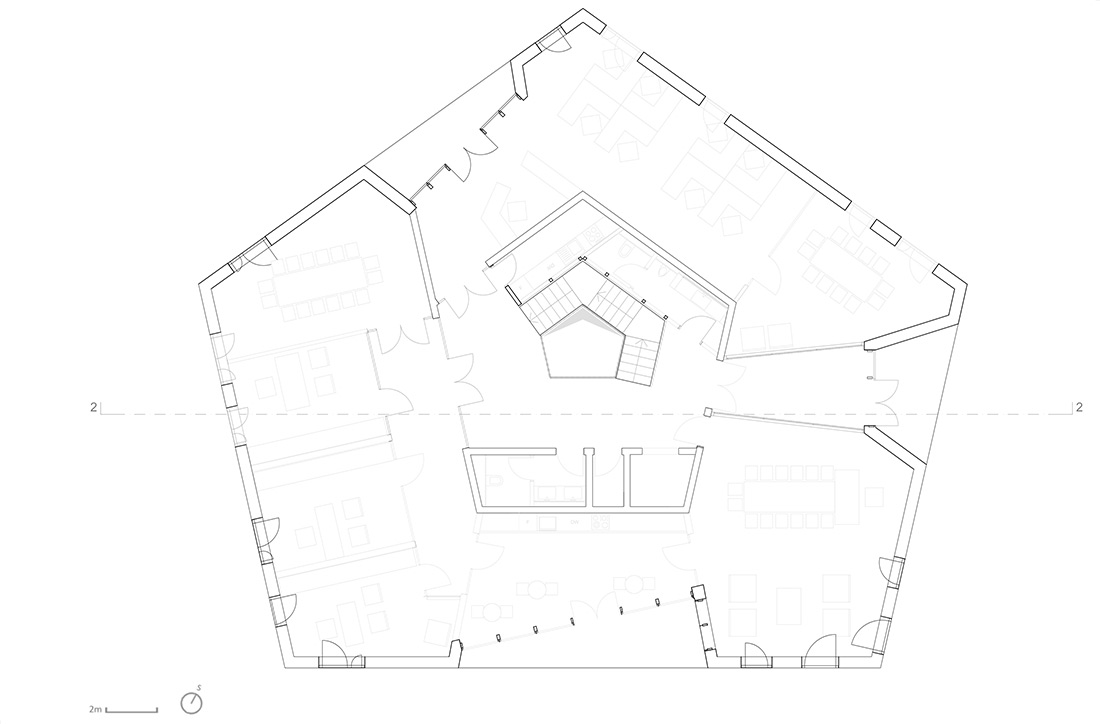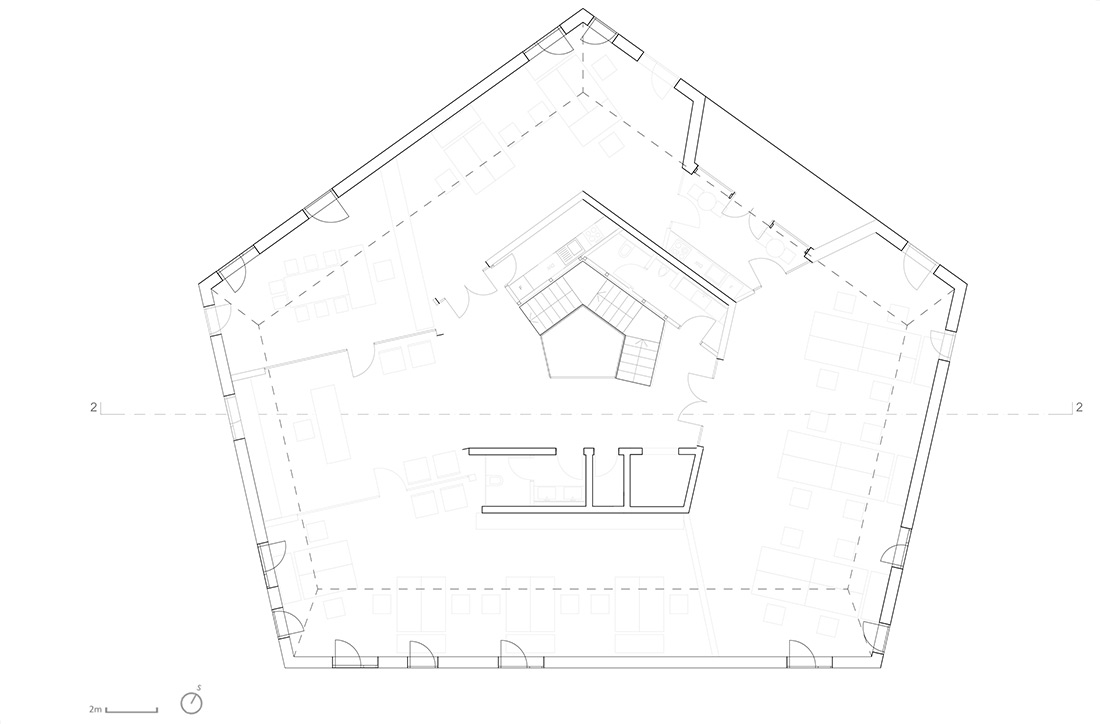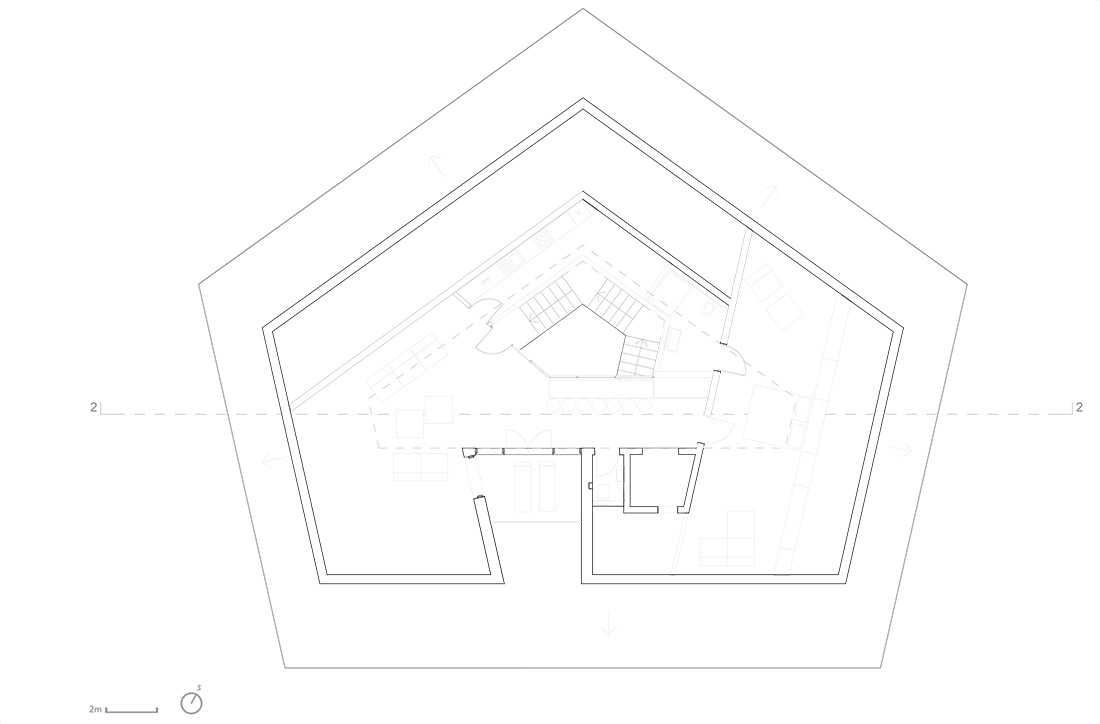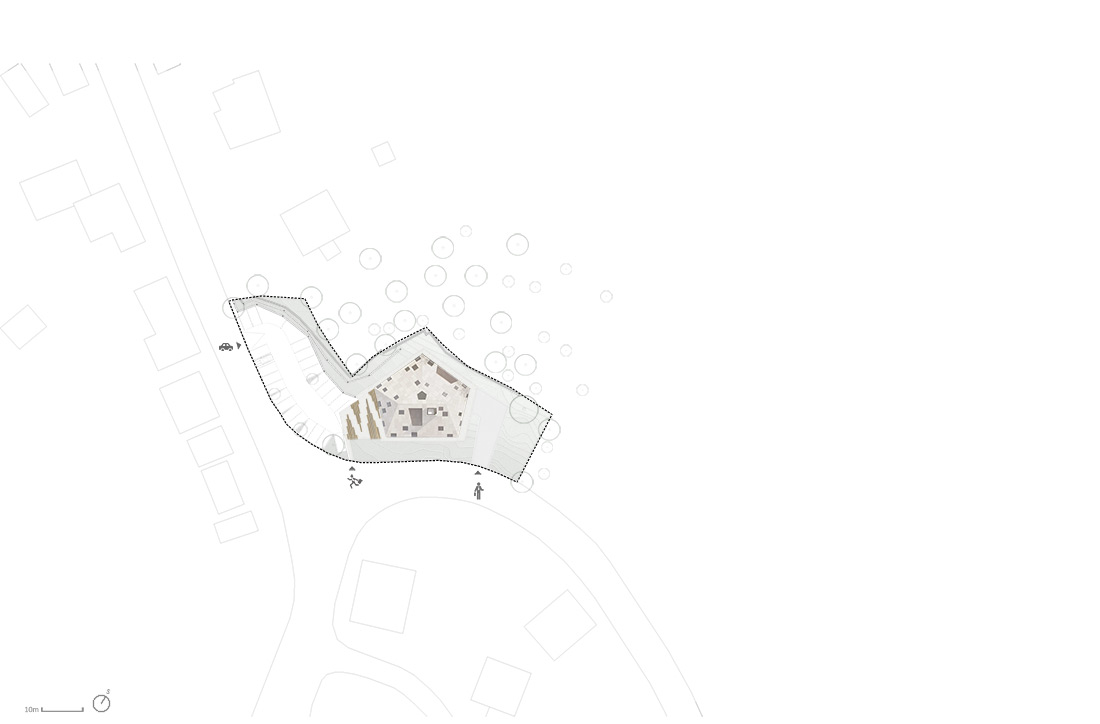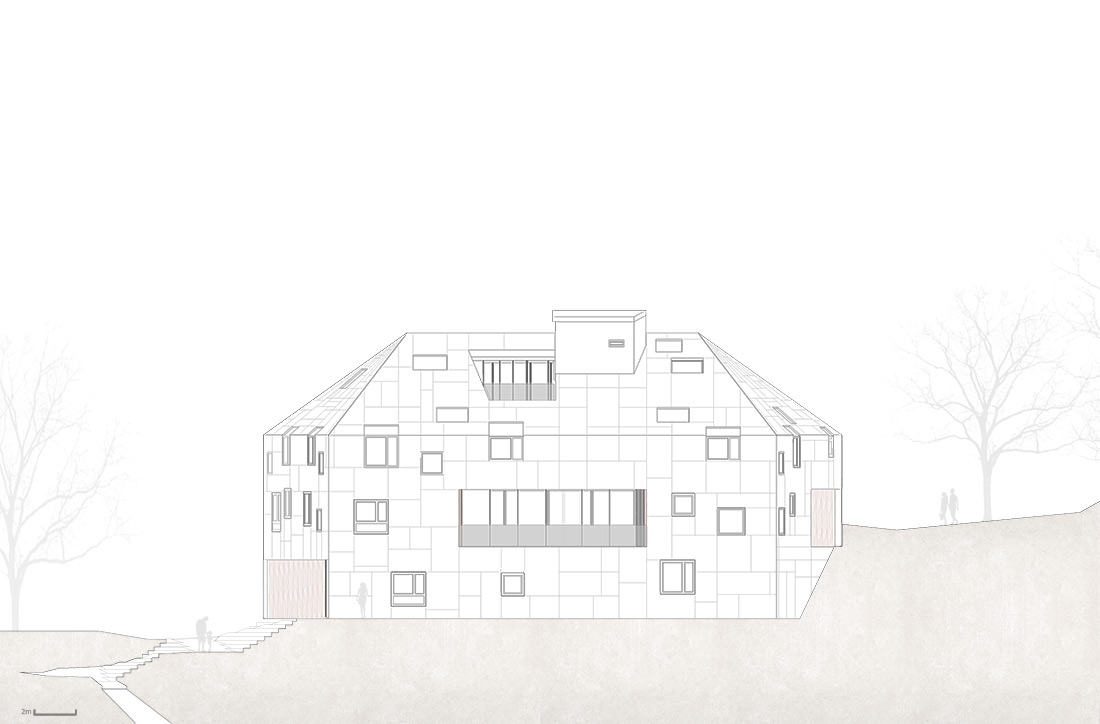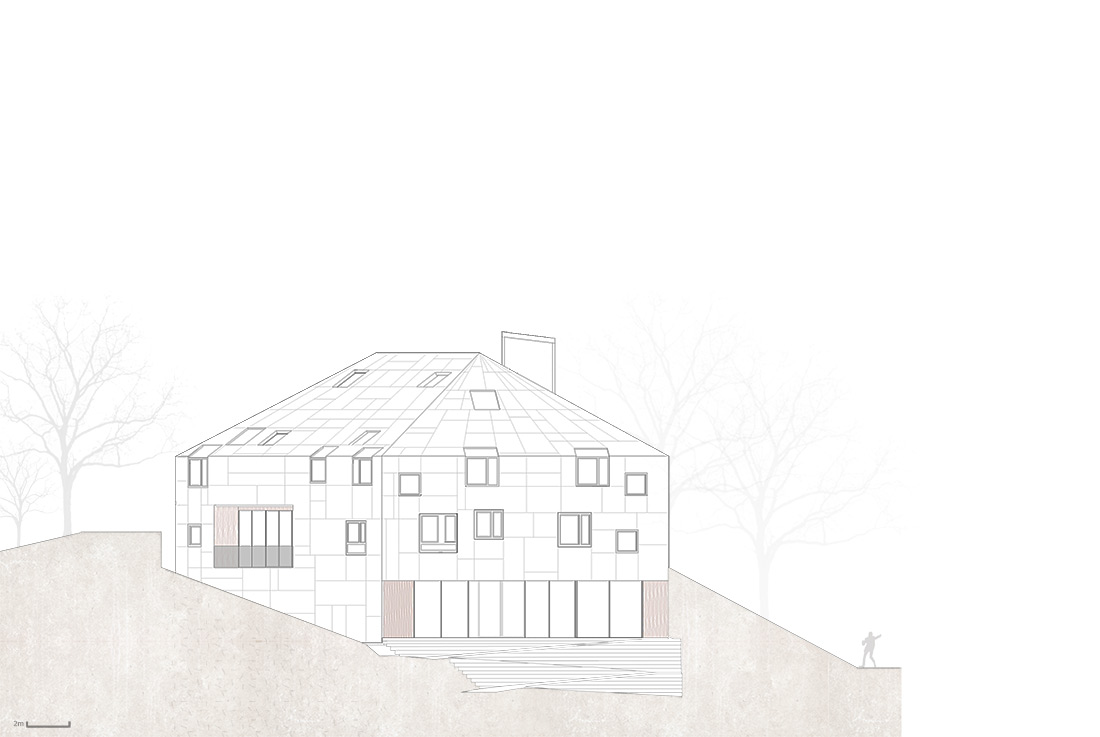 Credits
Architecture
ZDL arhitekti; Siniša Zdjelar, Antonija Plavotić
Client
Cedar d.o.o.
Year of completion
2020
Location
Kastav, Croatia
Total area
1.200 m2
Site area
2.100 m2
Photos
Damir Plavotić
Project Partners

GP Krk d.d, Termomax d.o.o., Modern line d.o.o, Keratek d.o.o., Aquaterm d.o.o., Aquaterm d.o.o., Beton Lučko d.o.o., Zumtobel, Ar-metal d.o.o., Jax –Jadran-impex d.o.o., Modern line d.o.o., Hansgrohe, AluKoenigstahl Croatia
Related posts
Powered by