Haier Europe is a branch of Qingdao Haier Group, a global leader in home appliances, founded in 1989 and listed on the Shanghai Stock Exchange from 19th November 1993. Since founded, Qingdao Haier has grown by meeting customer needs through its strategic commitment to innovation, branding, R&D, and intelligent manufacture, as well as domestic and international expansion, becoming the world's largest manufacturers of home appliance goods. The Group's vision is to become also the global leader in IoT era for smart home appliances. Qingdao Haier Group has today a global market share based on volumes of 15.4% on major appliances, 22.7% on freestanding refrigeration appliances and 19.8% in home laundry appliances (source: Euromonitor International) and a global turnover close to $40 million.
From January 2019, after merging the operations of Candy Group, Haier Europe ranks fifth (source: Euromonitor International). Haier Europe can count on highly successful brands such as Candy, Hoover, Haier, Rosières, GE Appliances and Fisher & Paykel respectively aiming to become the consumers' top of mind in their own market segments and geographies. Haier Europe is headquartered in Brugherio, Italy.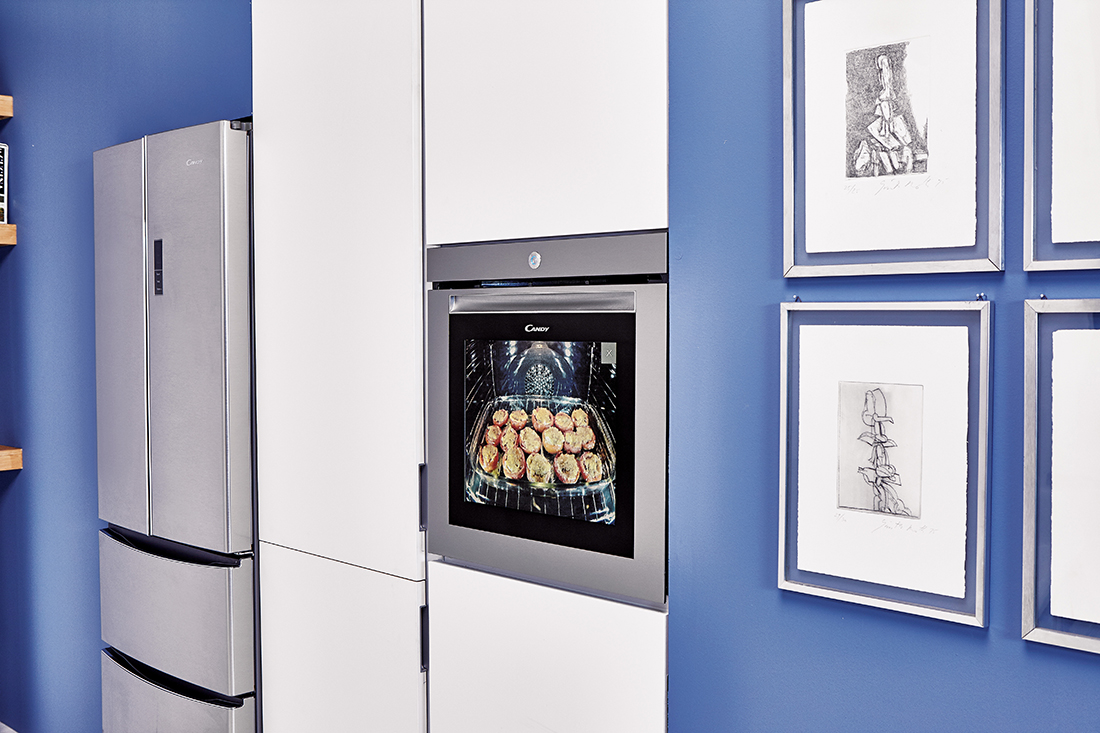 Read more about WATCH&TOUCH OVEN
 project here.