The reconstruction of the Budaörs bus terminal was motivated by the deteriorated condition of the old terminal building and the extremely dangerous traffic system in the area, where main pedestrian axes fed by the neighboring housing estates and shopping centers crossed public transport paths in several places.
In our rethinked traffic system, the terminal building was moved to the opposite side facing the previous location, erecting a physical barrier to the pedestrian axis, and also acting as a distrubution system where pedestrian traffic filters through.
The filtration is provided by four separate building parts – extracted from the main mass cladded with mounted aluminum foam – that accommodate a bus drivers\' room, a public toilet and two rental shops.
The sides of the inner building masses are plastered in bright colors, referring to the hosting Rainbow street, but also functioning as a signboard showing bus numbers.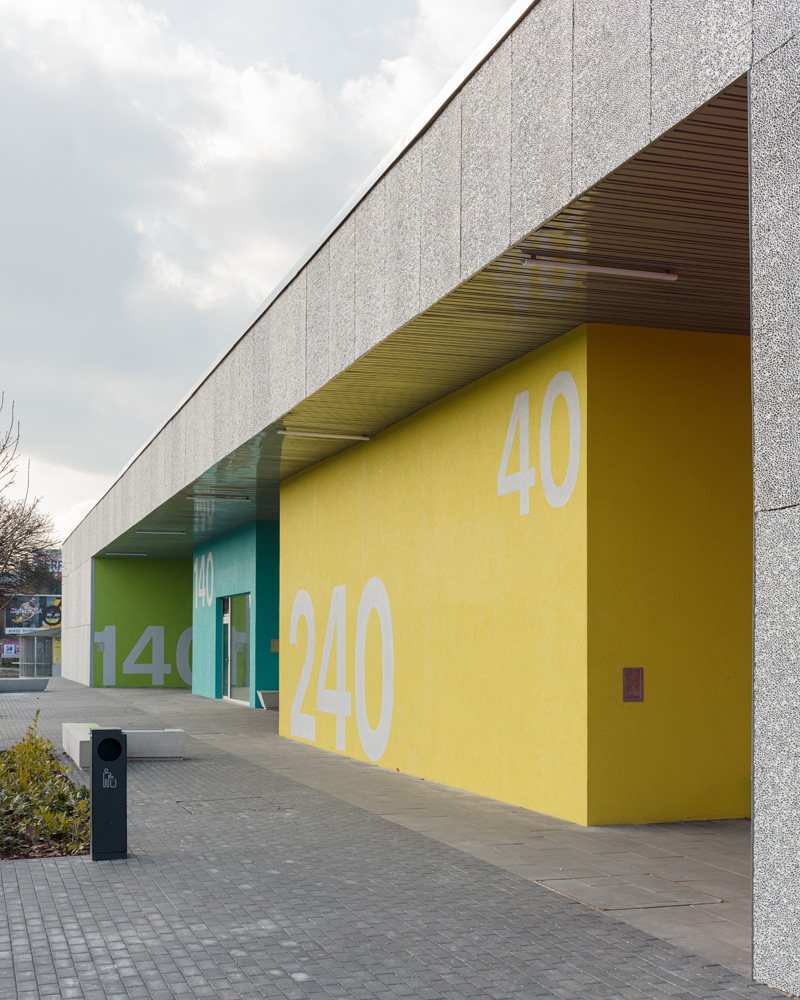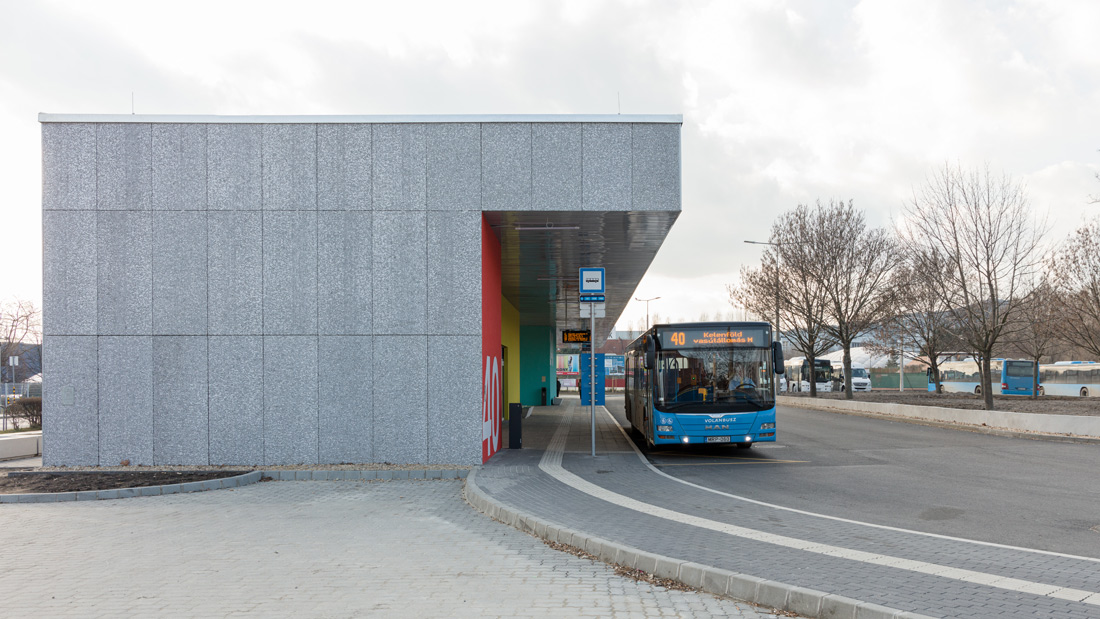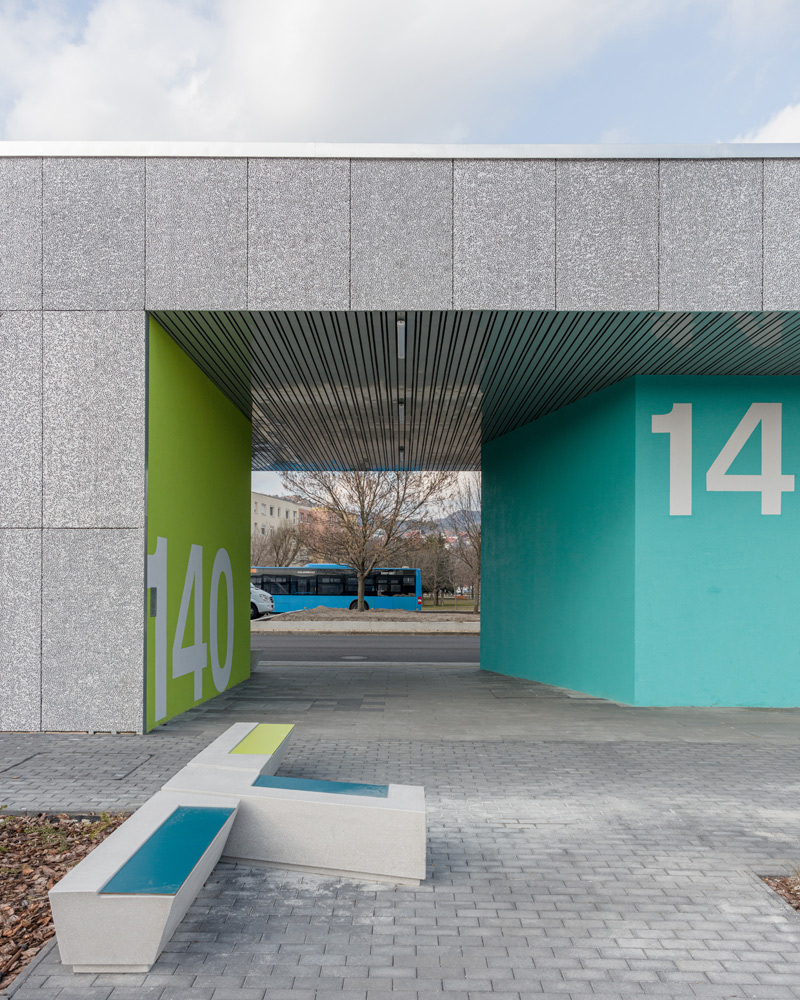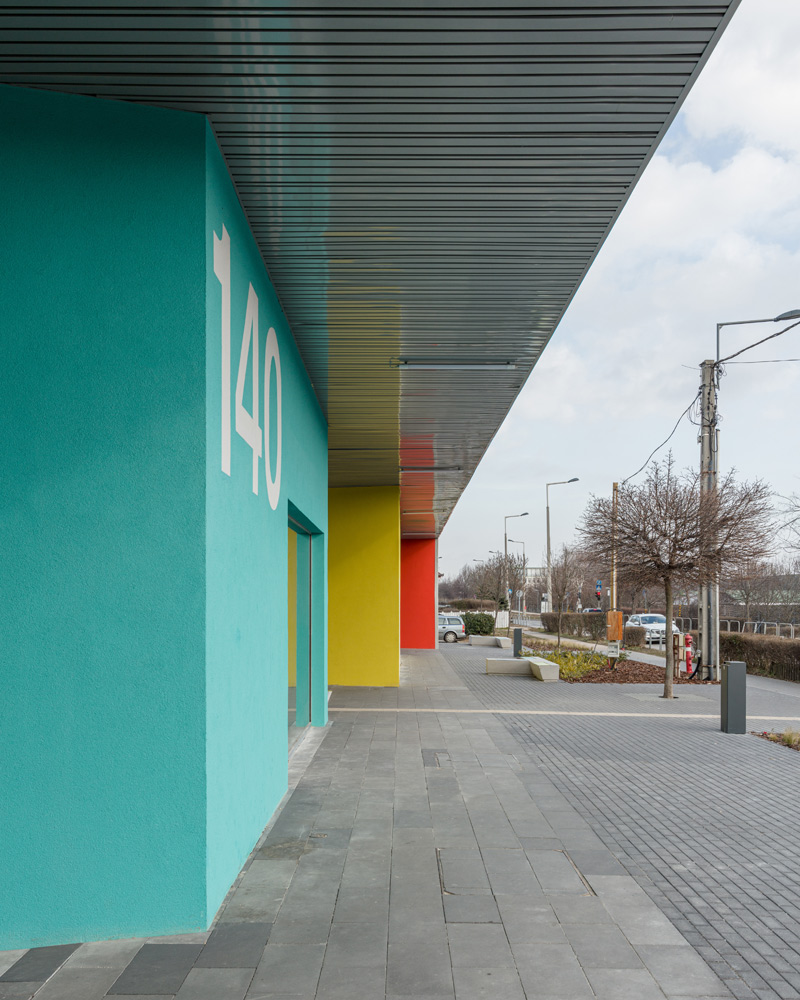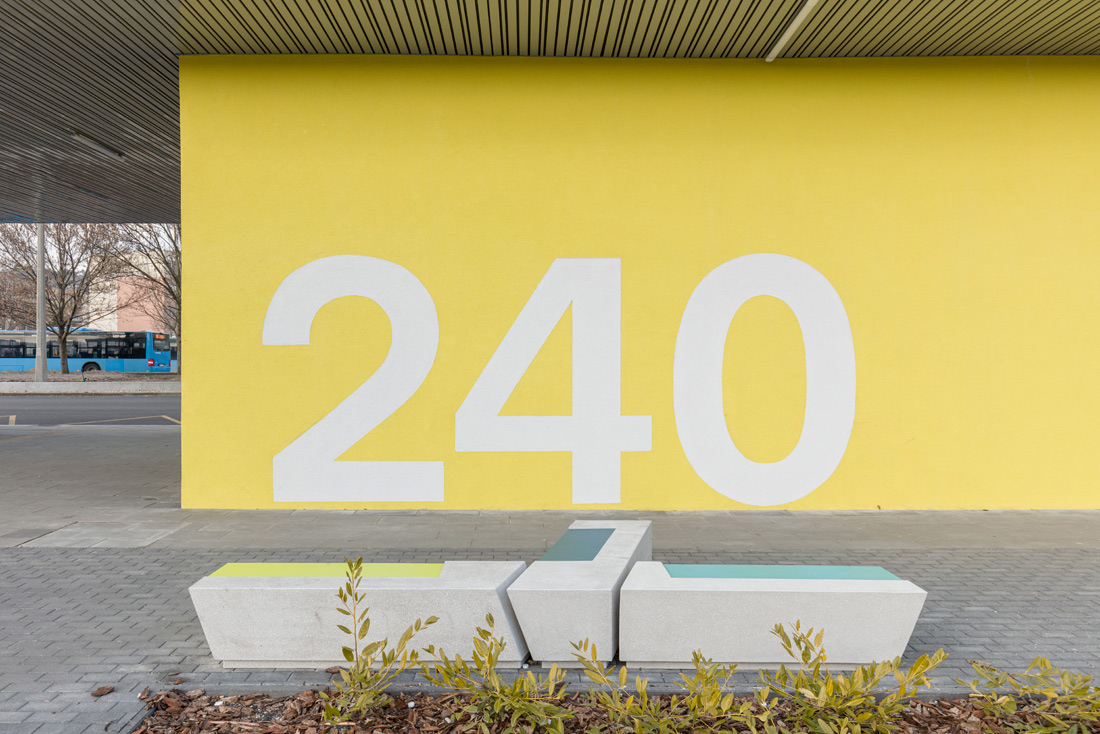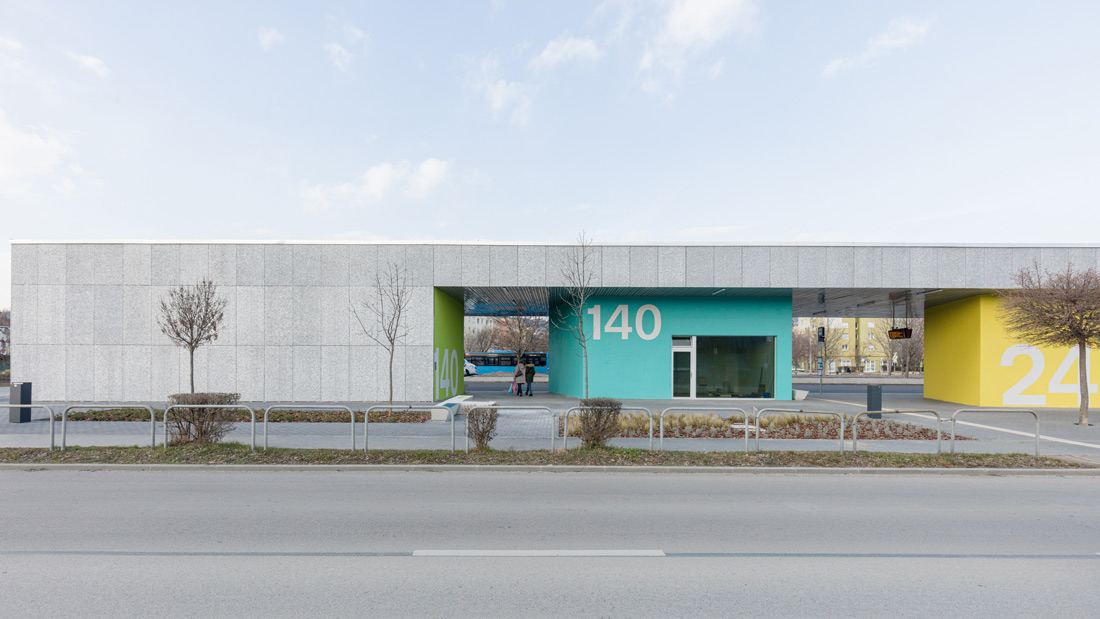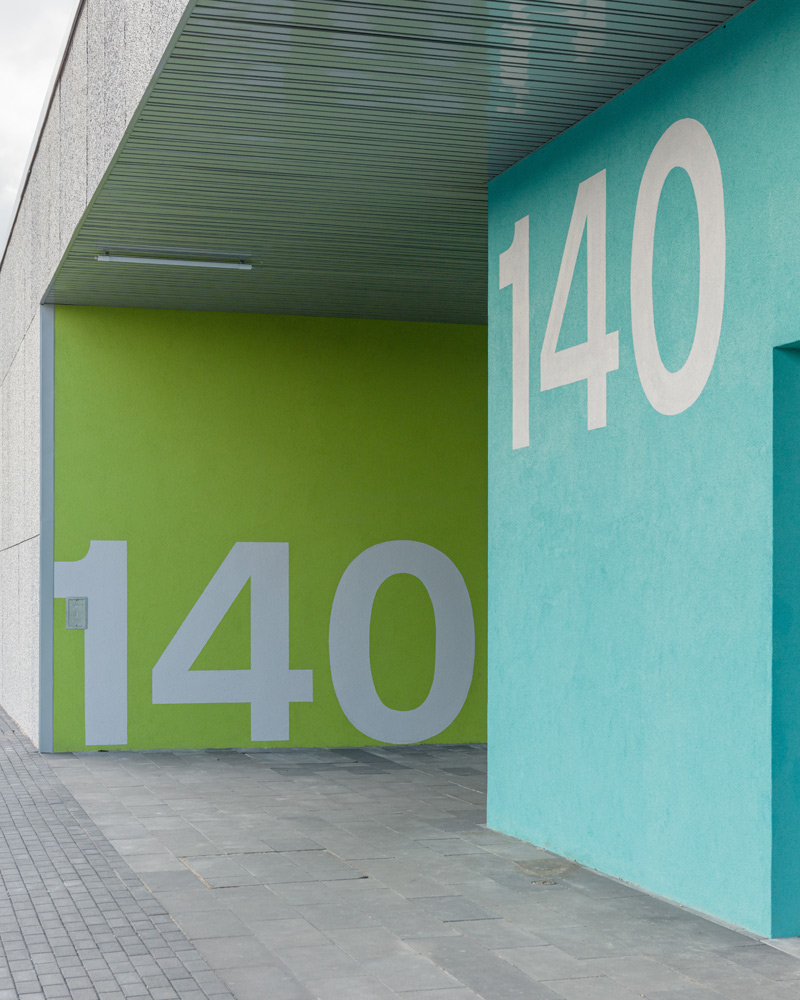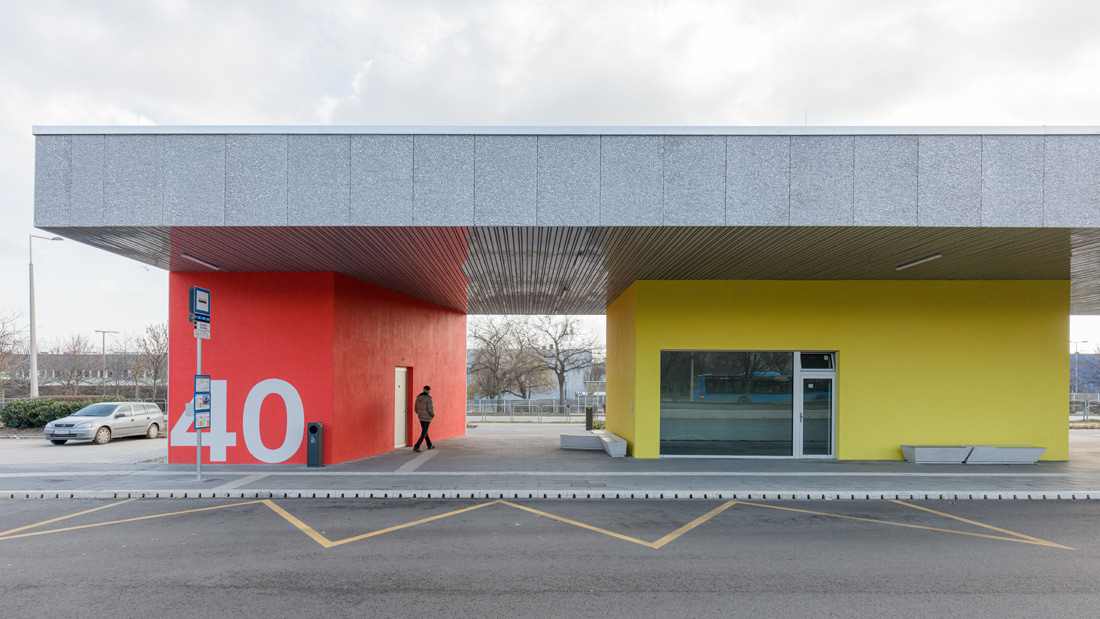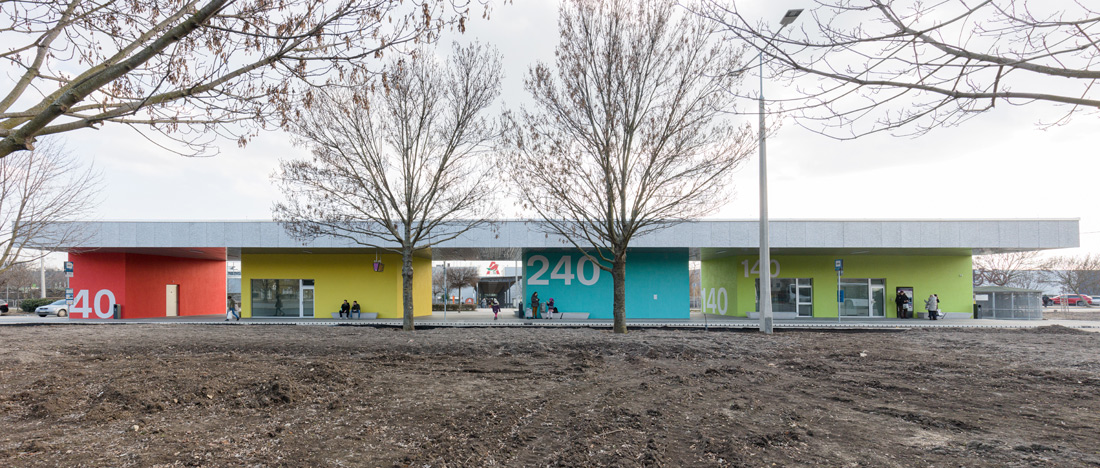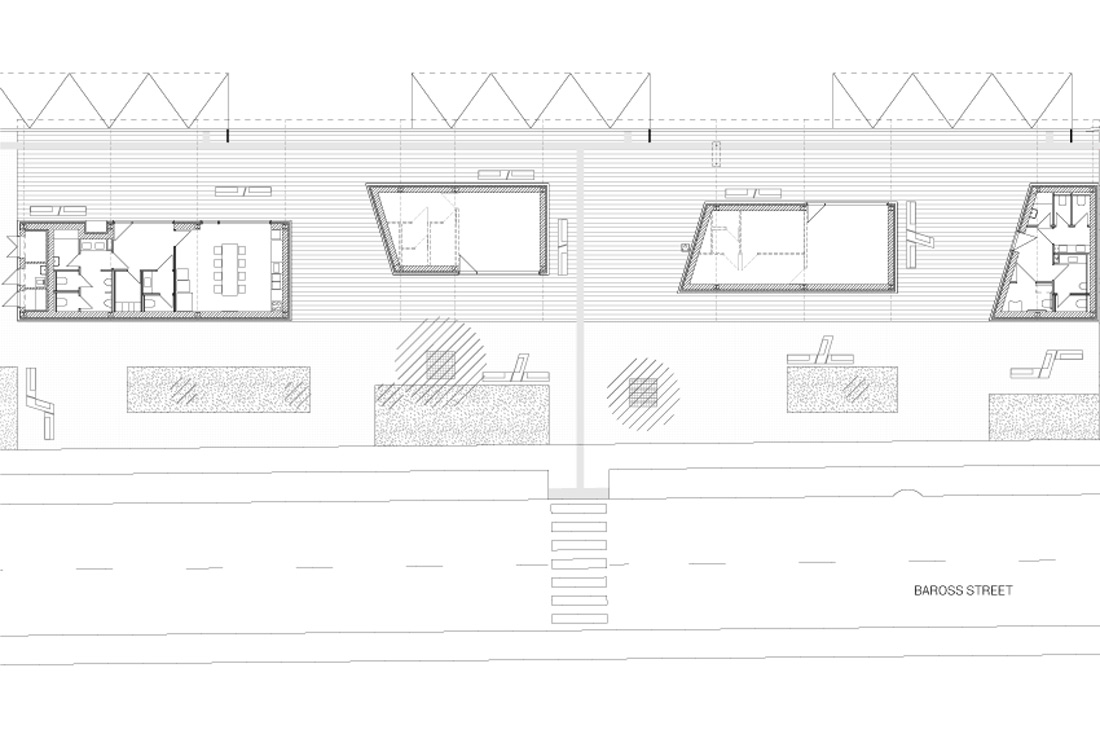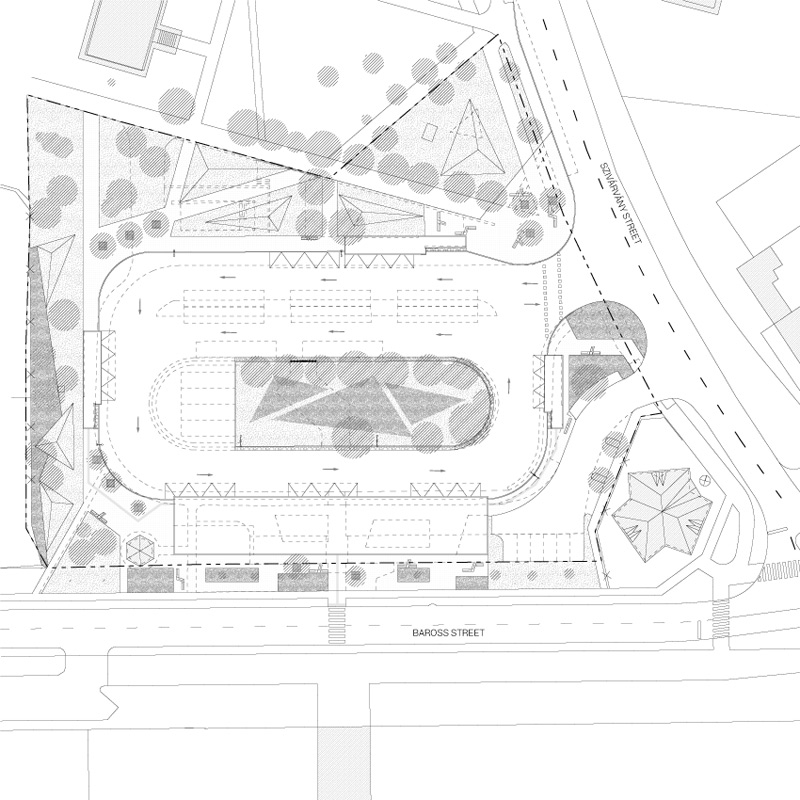 Credits
Architecture
Intramuros Architecture Studio; Dobos Botond Zsolt DLA, Kurucz Olívia
Client
Budaörs City-Council
Year of completion
2019
Location
Budaörs, Hungary
Total area
650 m2
Site area
8.846 m2
Photos
Balázs Danyi
Project Partners
Várépker kft, Aluinvent Zrt
Related posts
Powered by