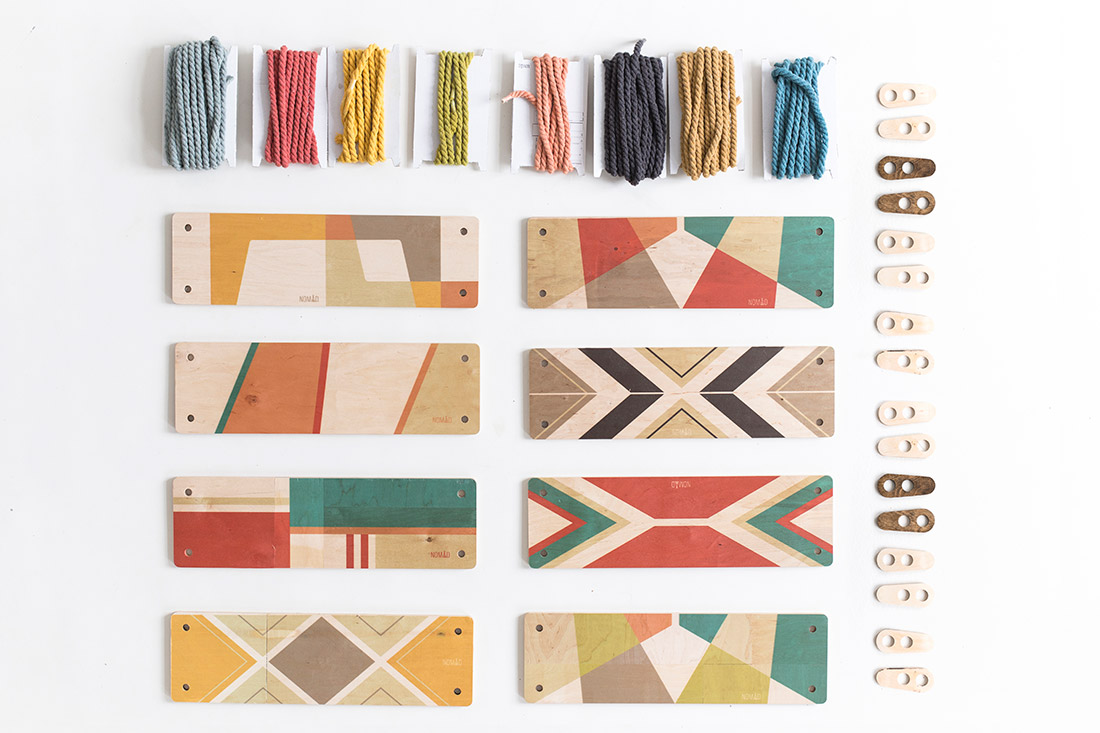 The NOMAD furniture collection was made for Nyír Demonich wood factory and packaging company within the framework of the 2018 László Moholy-Nagy Scholarship. One of the aims of the project was to upcycle the company's waste material from everyday production. So we invented a new method of the restructuring to reunion remainder pieces. My idea is to show the beauty of the imperfection and fractility of the waste plywood sheets on the reclaimed surface, creating aesthetic value from the original features. The collection is designed for urban nomads who like to experiment with their life and are often on the move, so the space has to adapt to their constant change. This is reflected as easy-to-assemble, transportable, flatpacked, playful and personalized furniture. Using the company's unique aluminium hinges and colorful ropes as a structural element gives the furniture line a playful character and the option of customization. The collection's graphical identity was inspired by the nomadic lifestyle and the geometric shapes of the furnitures.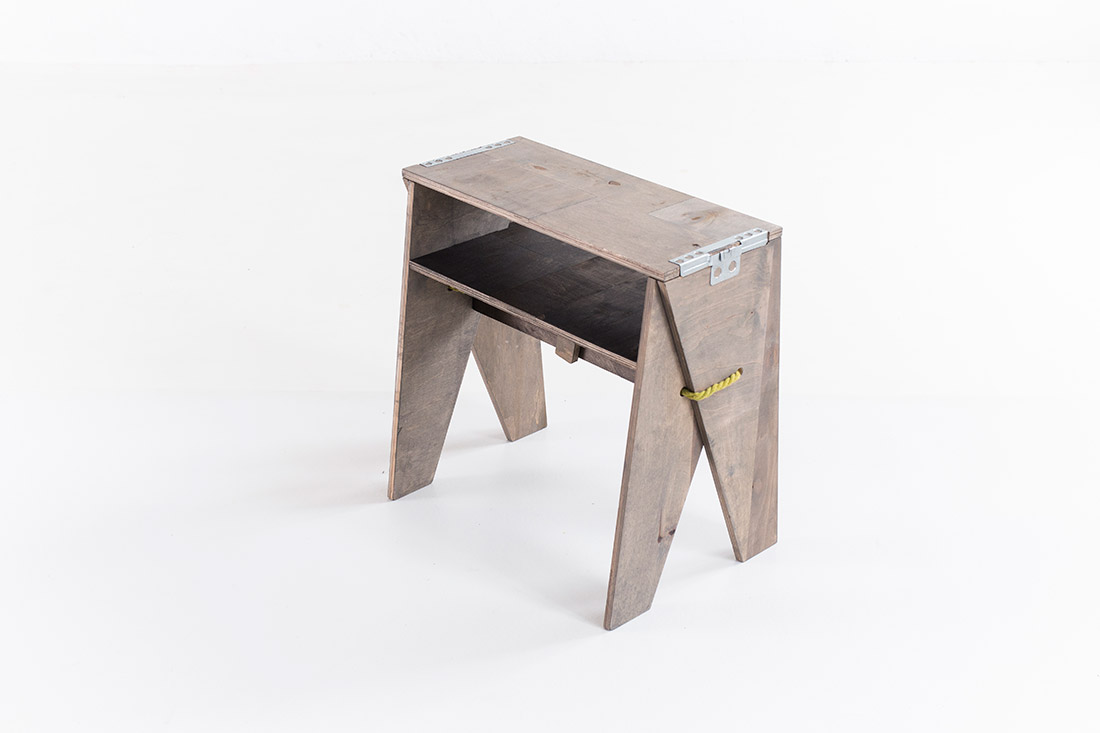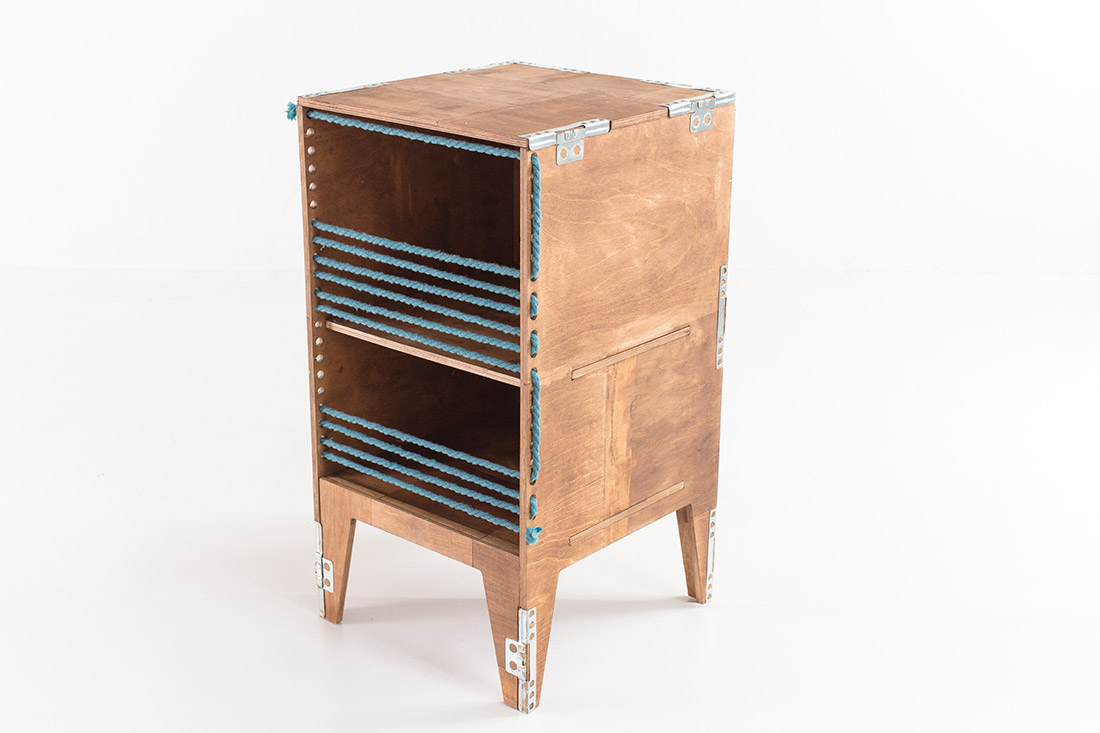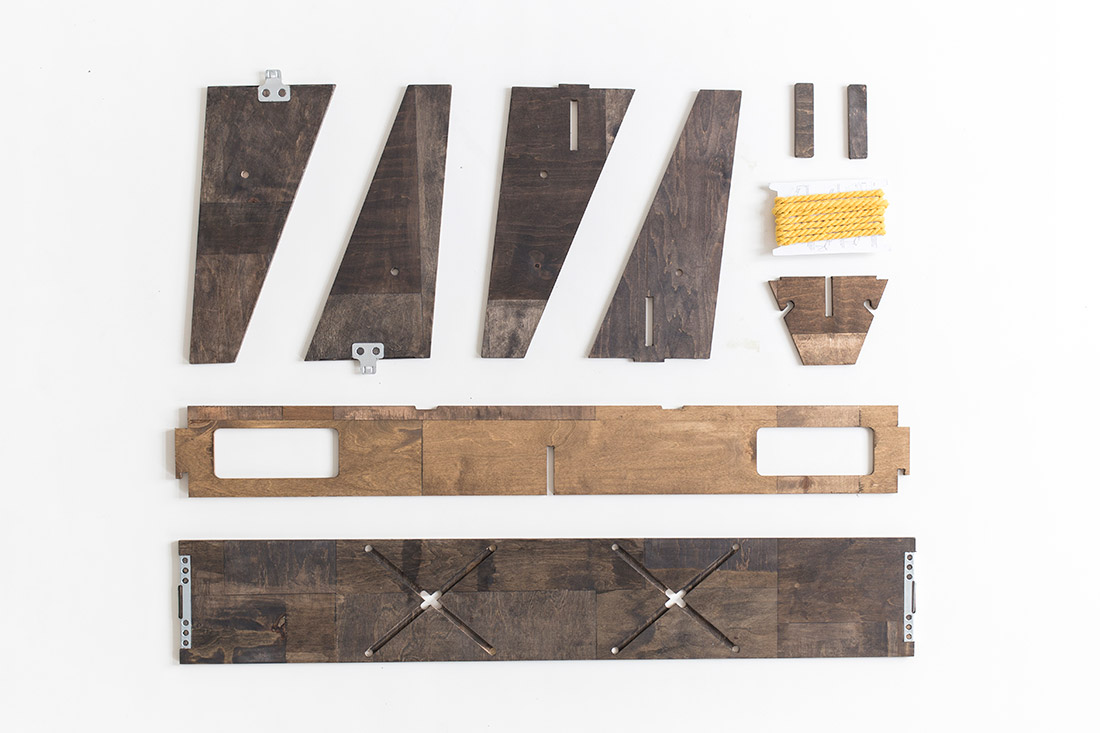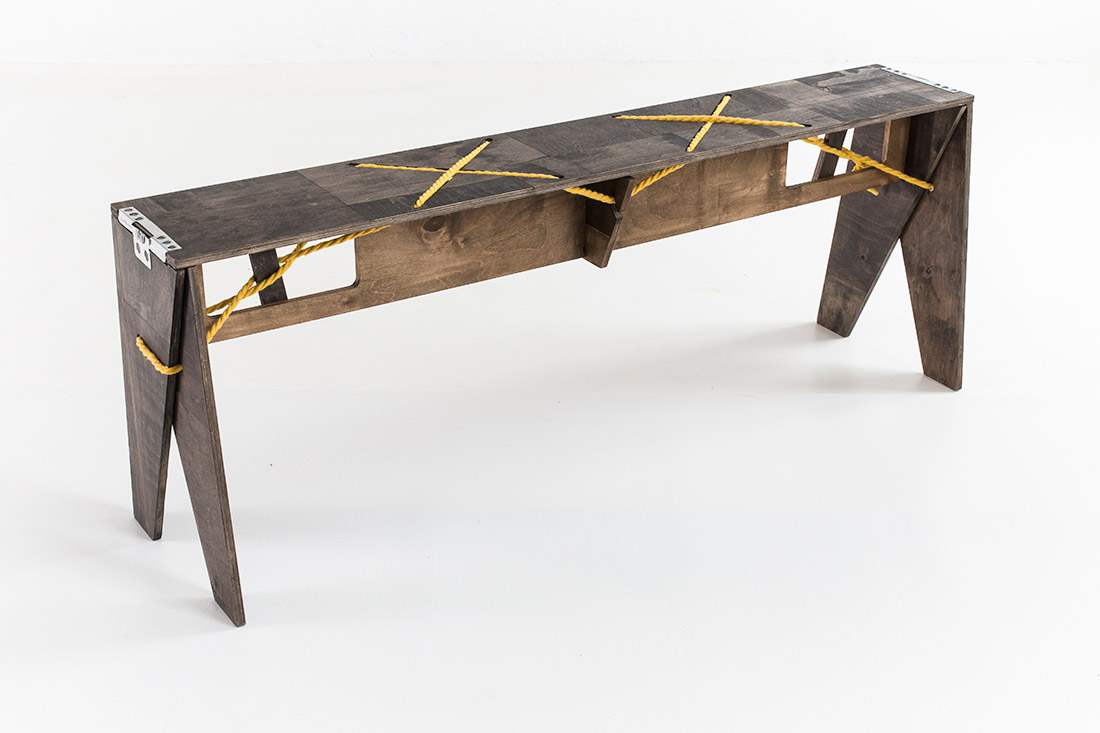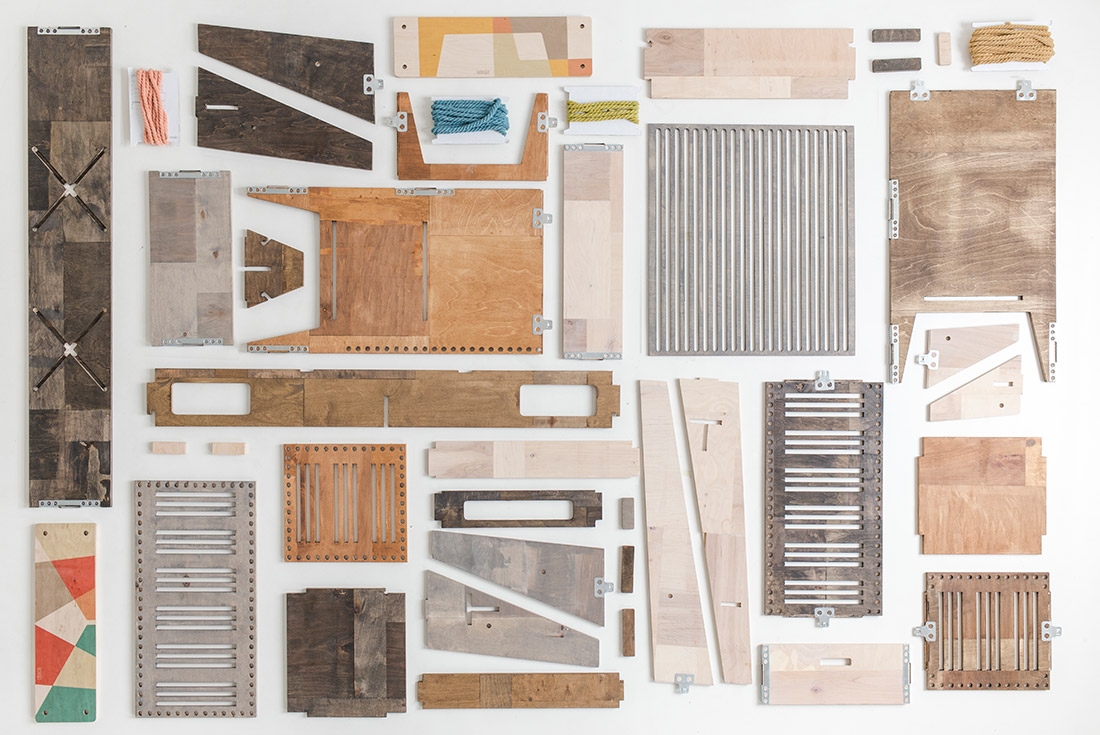 About the author:
Sára Kele is a Budapest based designer. Her wide range of studies and interests resulted in a complex approach in various fields of design. Her work so far consists of a colorful spectrum of furnitures, everyday objects, graphics and interior design projects. Despite her young age, her work has been extensively recognized and awarded, both locally and internationally.
Sustainability and a complex design approach are great values for her. It does not interpret objects as such, but as part of a socio-cultural unit. Usefulness and usability are important to her, but the cool minimalism or functionalism is far from her style, in every one of her designs kindness and playfulness are included.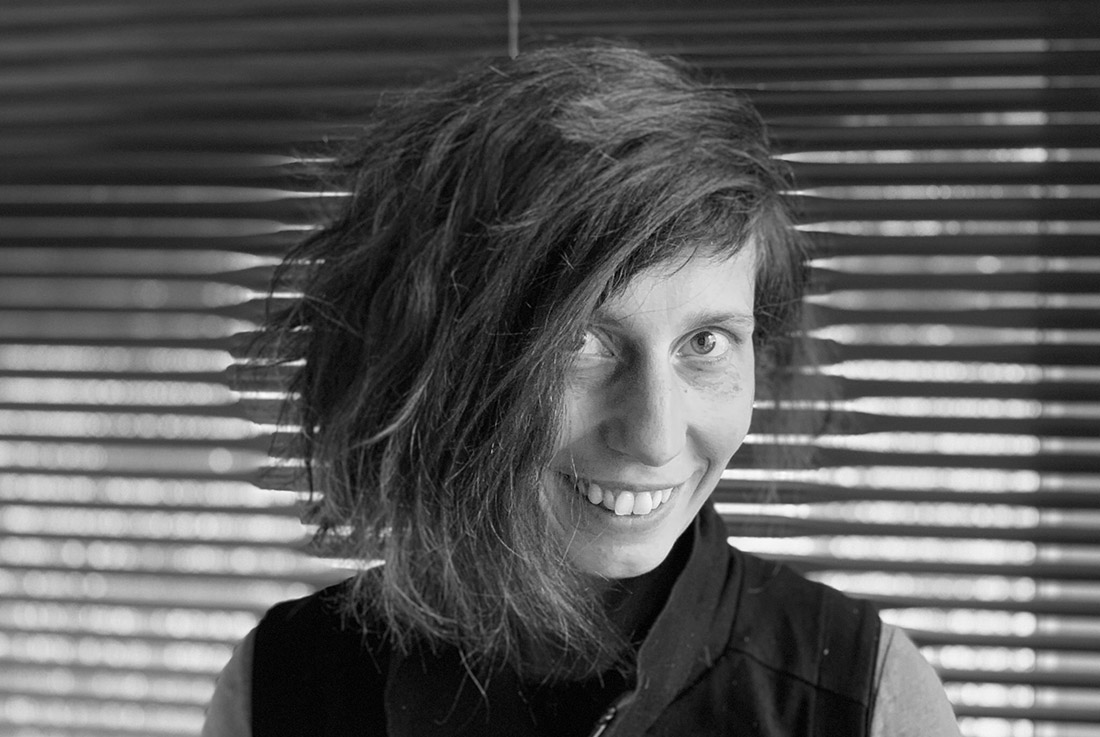 FILE
Designer / studio: Sára Kele
Producer: Nyír-Demonich Zrt.
Country:Hungary
Year of production: 2017
Name of the photographer: Janos Kmetyko
Text provided by the authors of the project.