The camp is located between the beach and the woods and just a short walk from the historic heart of Zadar. The buildings are designed to be seen from afar, to have a minimum environmental impact, and to reflect the idea of "living in the open". Their sculptural roofs extend far beyond the enclosed spaces, drawing nature deep into the architecture. This is exemplified by the entrance pavilion, whose large windows fill the reception with light and blur the boundary between inside and out. The restaurant and wellness complex, the dynamic heart of the camp, continues this theme. The soaring roof is shaped to accompany the geometry of the building and its richly modelled façade. The terraces are cut into the site and connected by steps and ramps that lead down to sunbathing lawns and a children's playground. The wellness area, with its seamless combination of interior and exterior, fitness room and open-air pool, sauna and Turkish bath offers guests their own private microenvironment.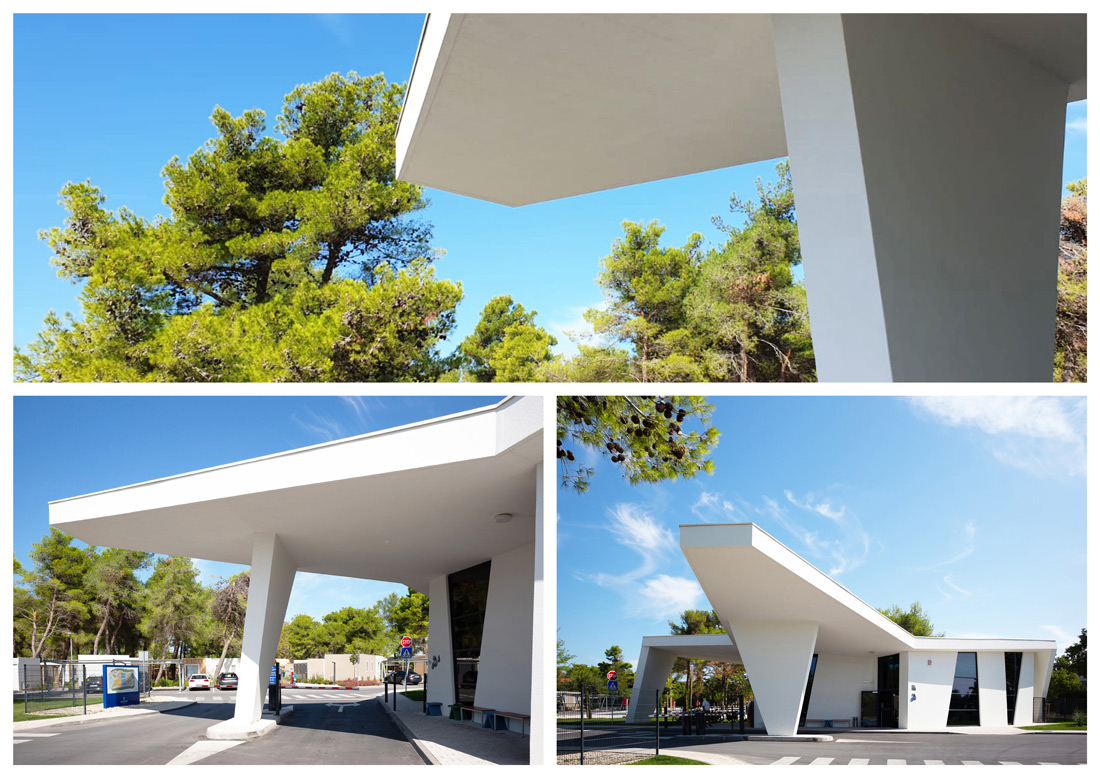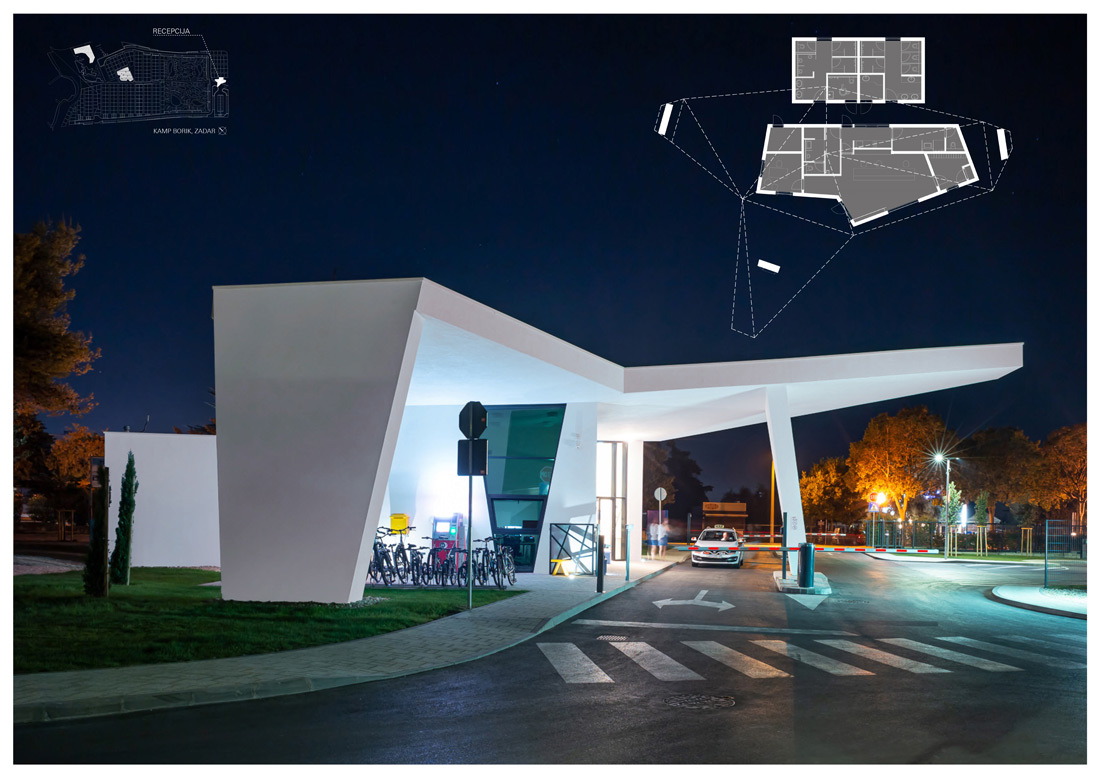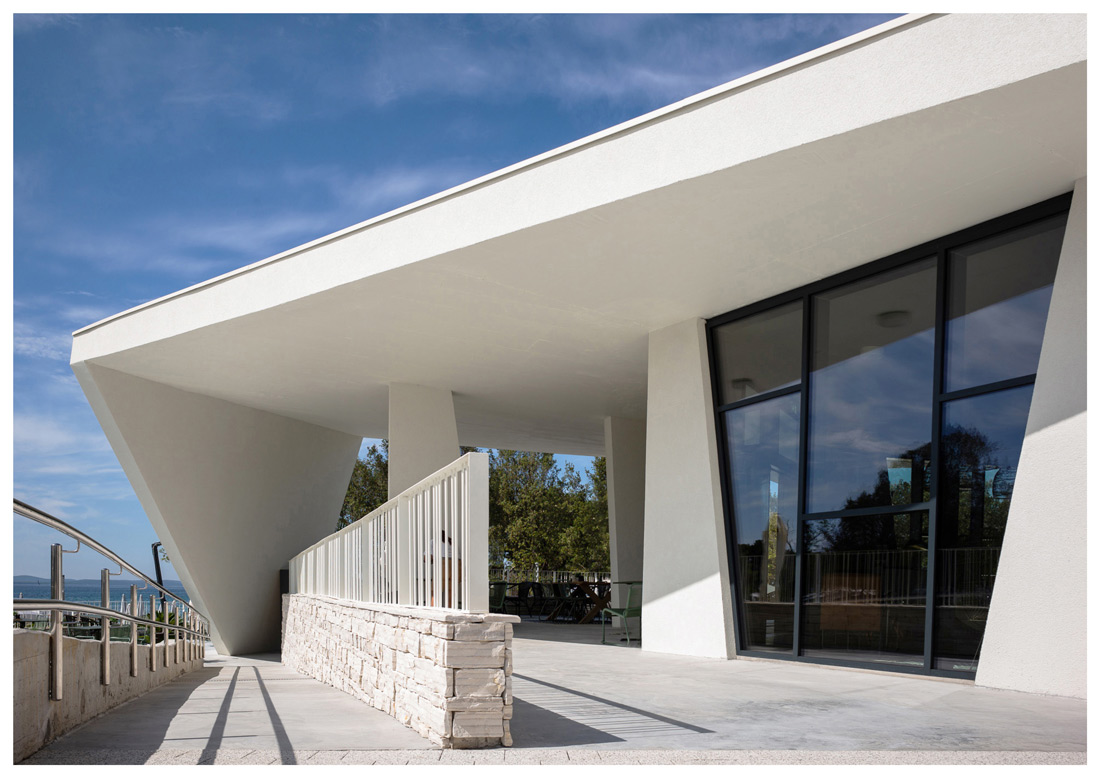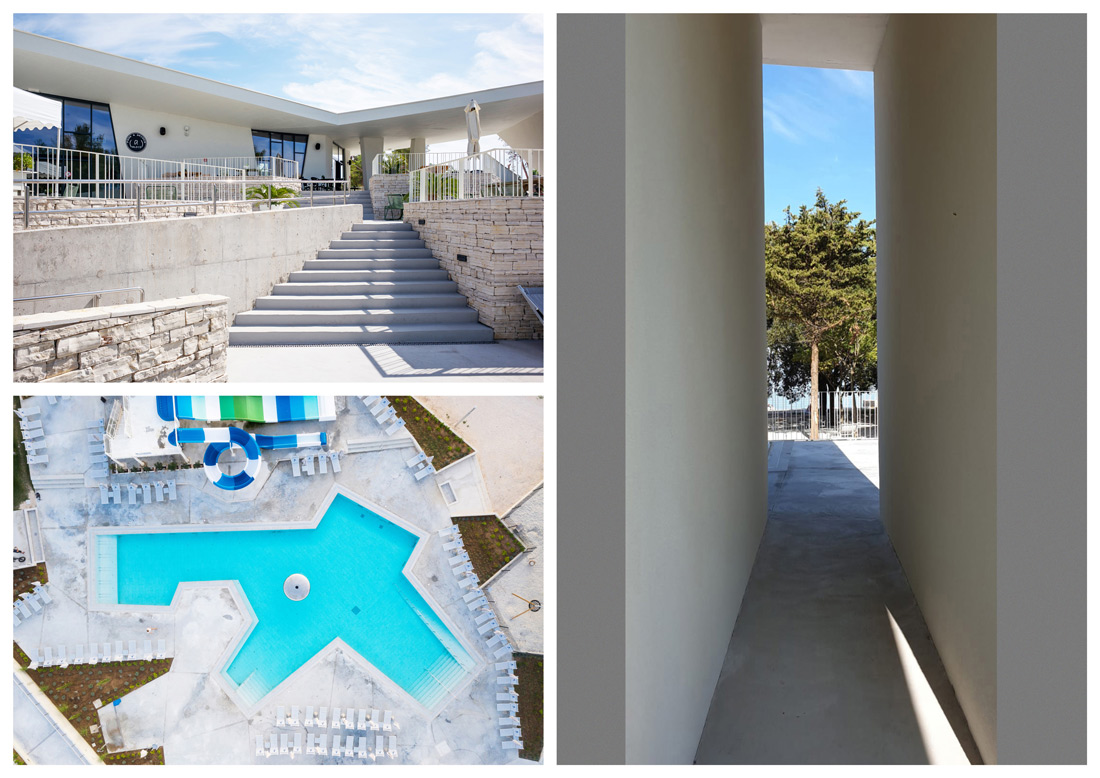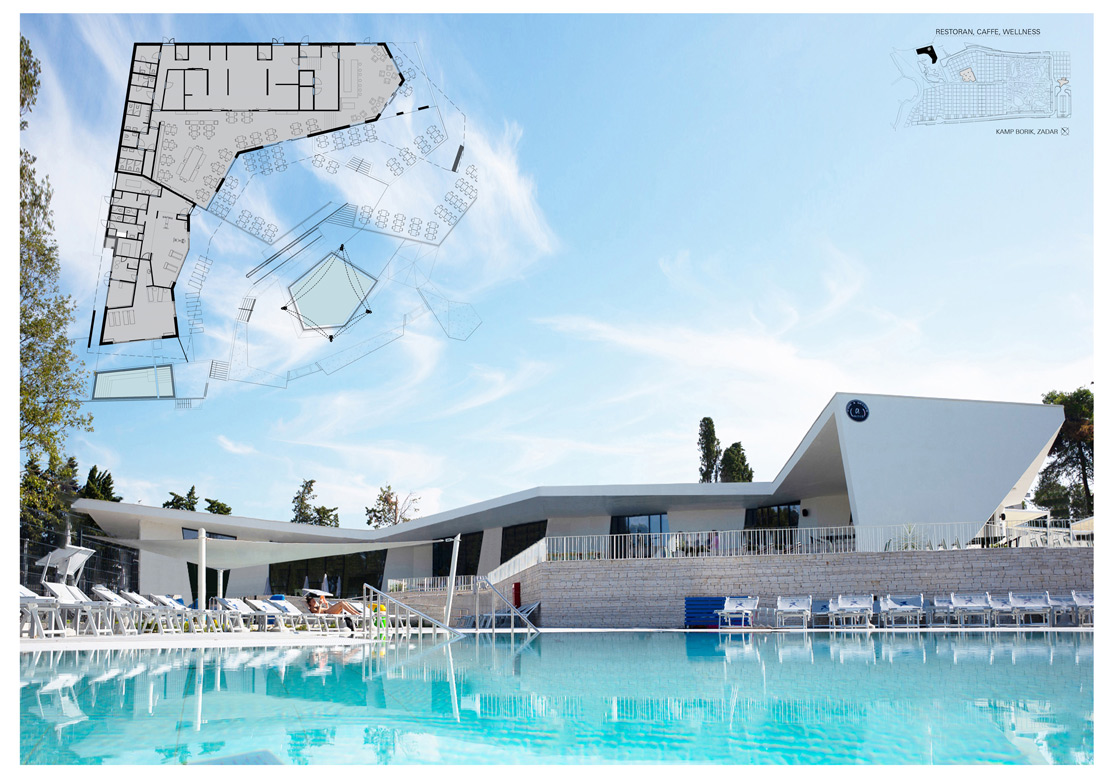 Credits
Architecture
ATP architects engineers; Dario Travaš
Client
Falkensteiner Premium Camping Zadar Borik d.o.o.
Year of completion
2019
Location
Zadar, Croatia
Site area
76.590 m2
Photos
Felix Friedmann
Project Partners
Viacon d.o.o., Dekode d.o.o., BAZ projekt d.o.o., Sektor j.d.o.o., Floricon d.o.o., Internacionalno Projektno Upravljanje d.o.o.
Related posts
Powered by