The project is made upon request by the PBS Centre of Sports Excellence, Jurkovićeva 19, Zagreb, specifying a SPA which includes the following: a Finnish, infrared and steam sauna, a massage and relaxation room with: Kneipp baths, a walking track, heated benches, a therapy barrel bath. As required by the investor, the project is to include 5 Elements. The concept of space has been framed within just 44 m2 together with the predefined sanitary room and its fittings. Thus a functionally pure, clearly organised and visually connected space is created with all the SPA related elements. All the partition walls, except saunas, are made of clear or a reflective effect colored glass in order to maximise a sensation of spatiality and integration. The colour scheme is based on the deeper shades of the curtain walls and ceiling as to achieve a more profound relaxation and introspection, especially in ultrasound therapy. The floor is mostly a single part coating, adding to space integration and its necessary purity. Each part is independent and created separately, while from different angles being perceivable uniquely space and sensation, spatially and sensorially integrative.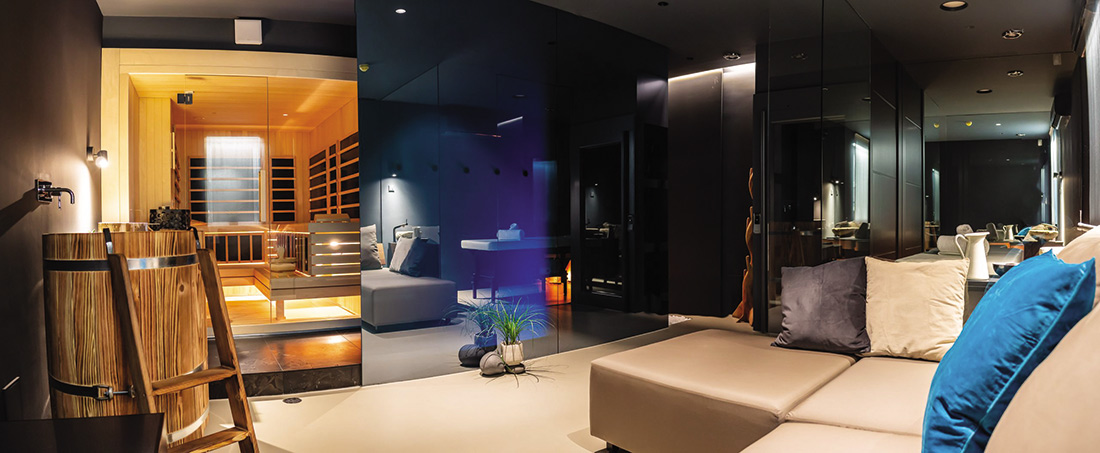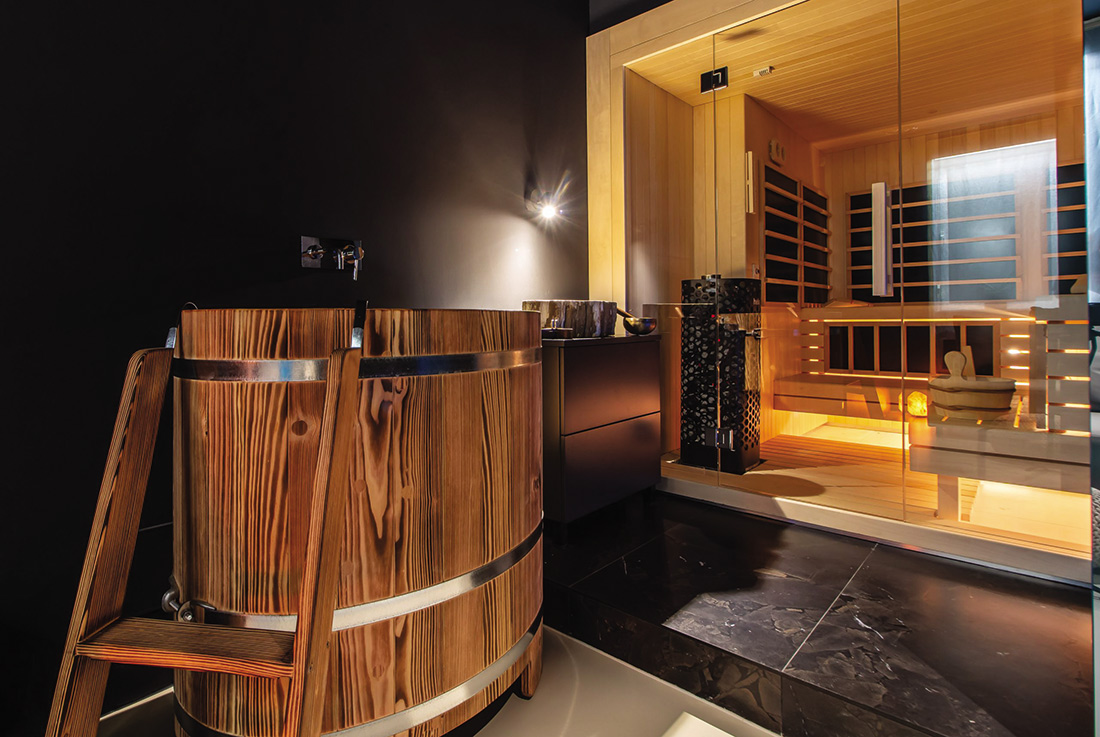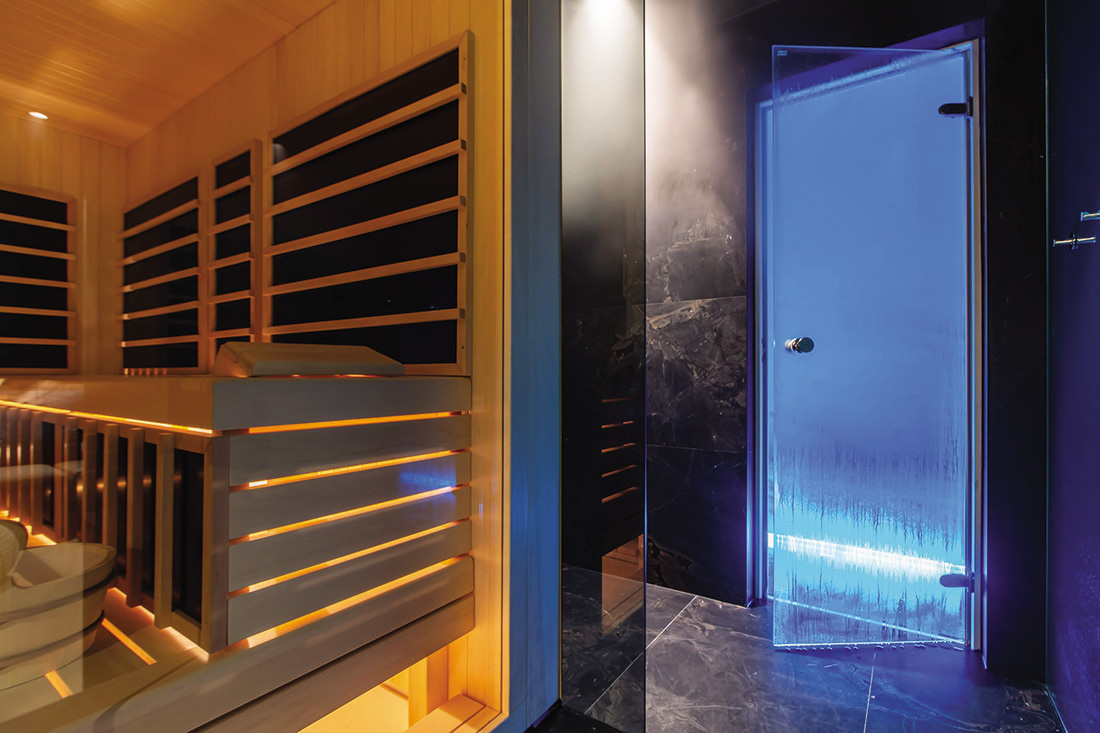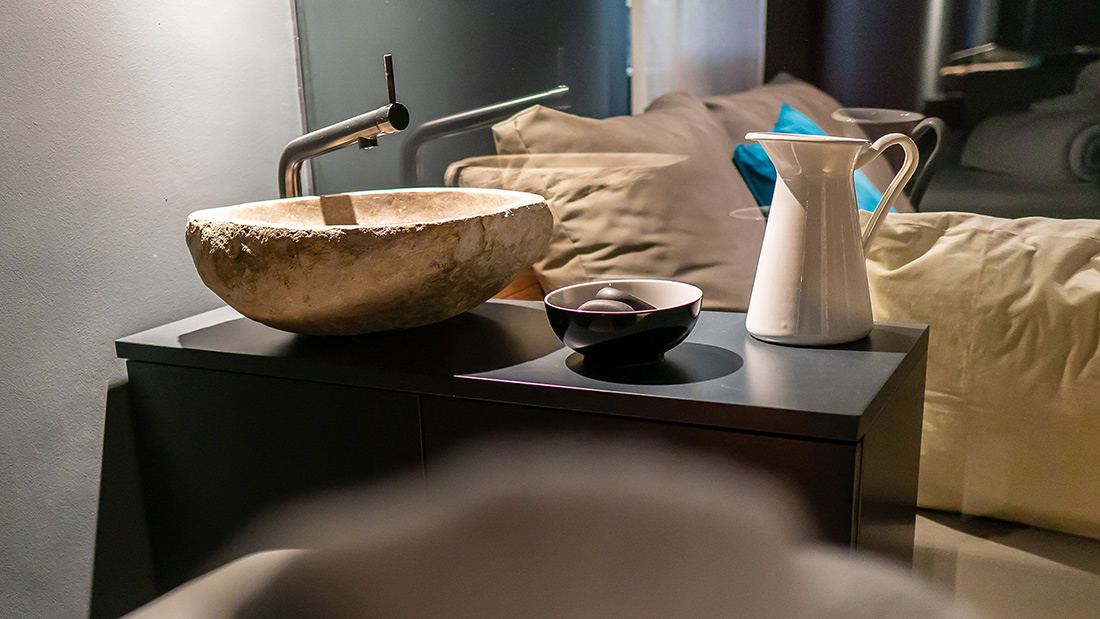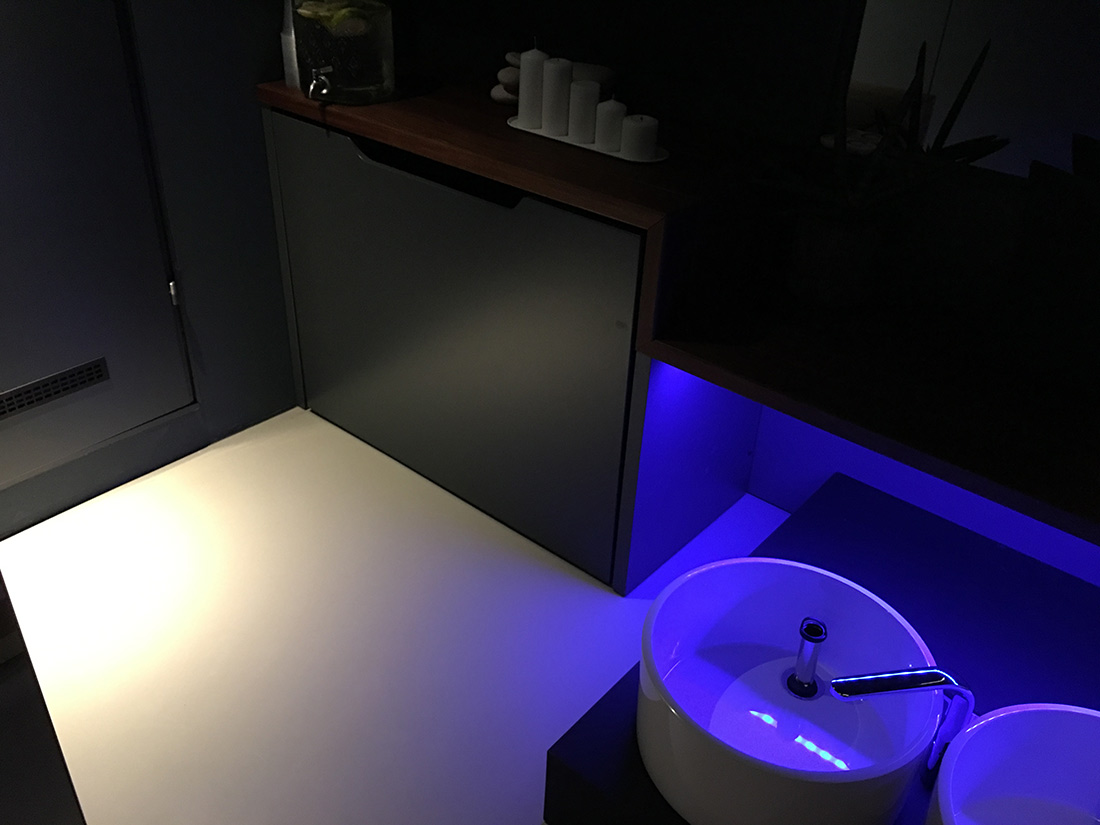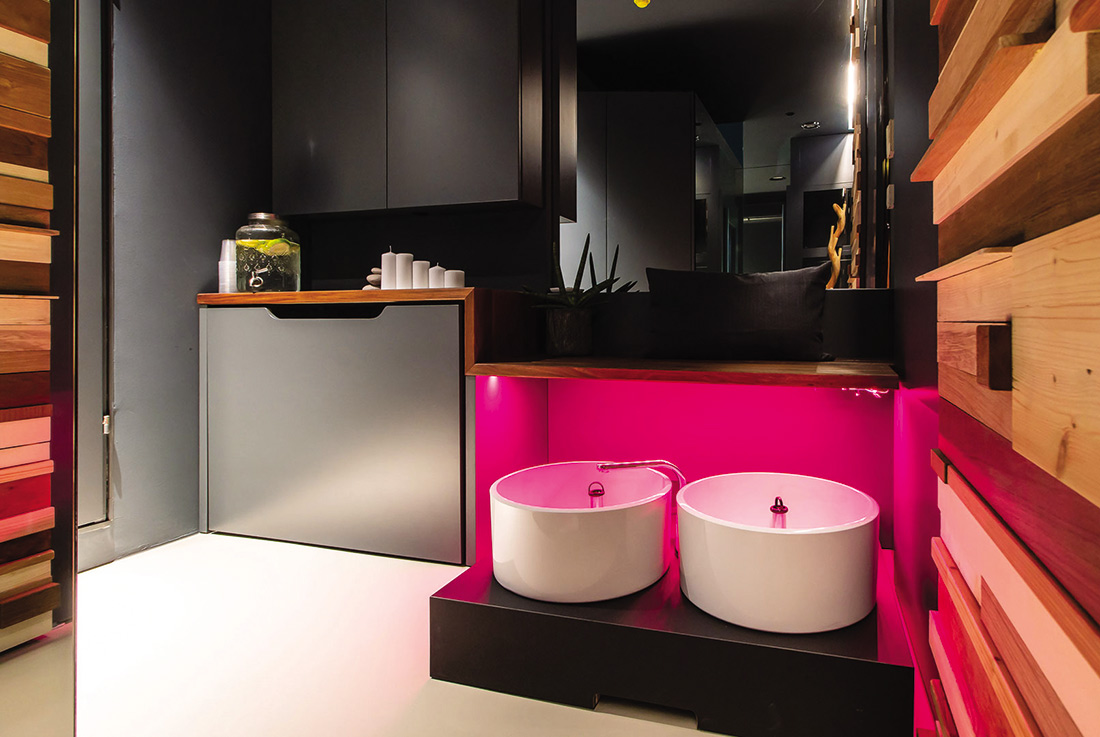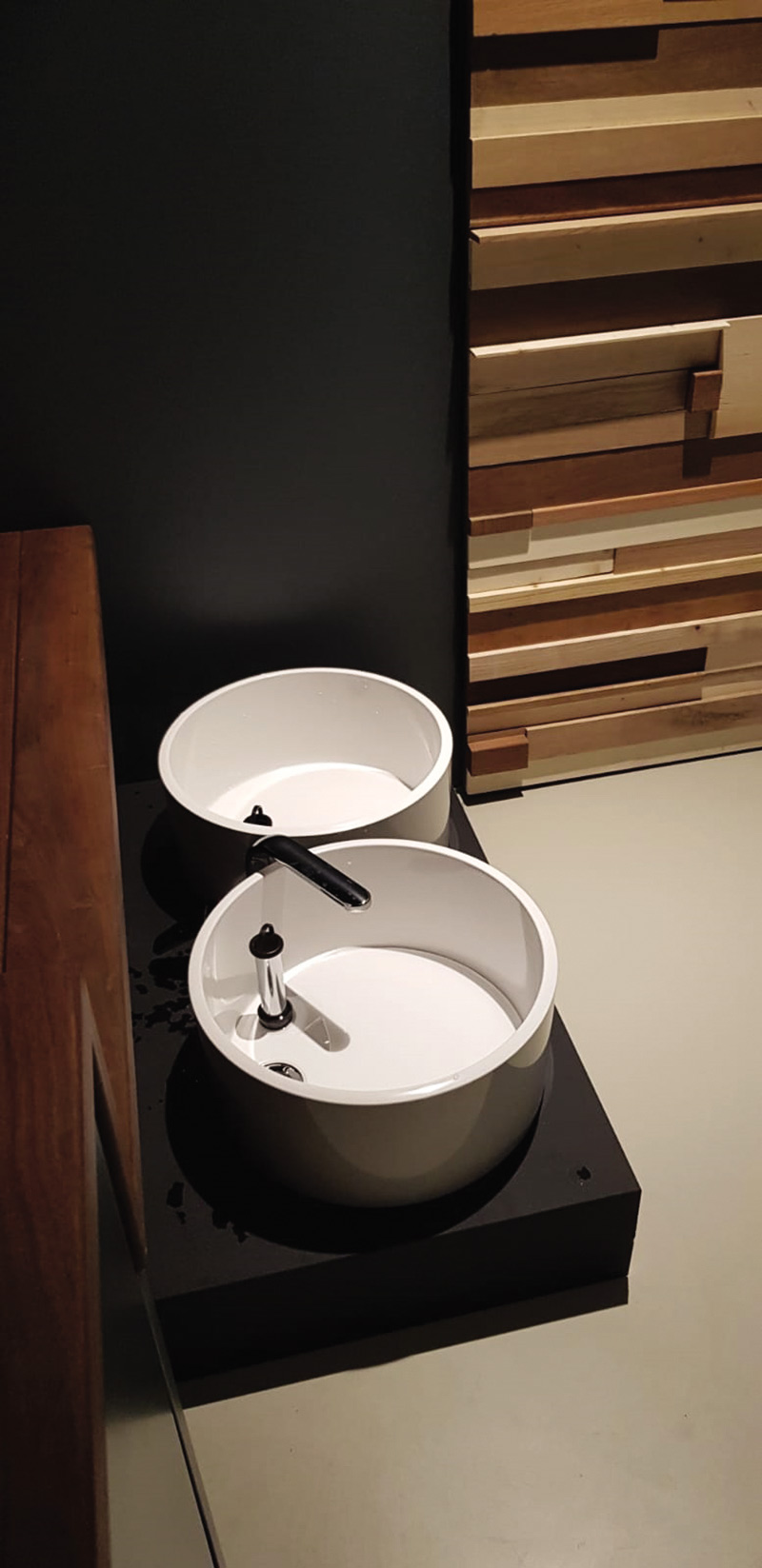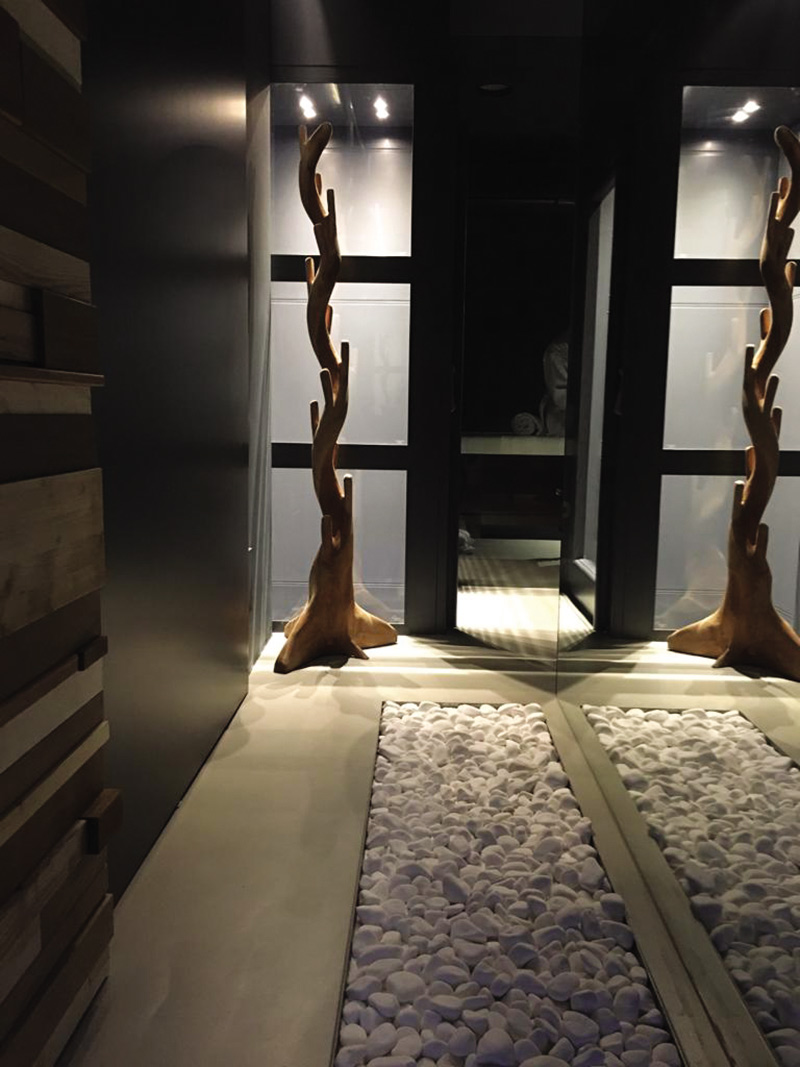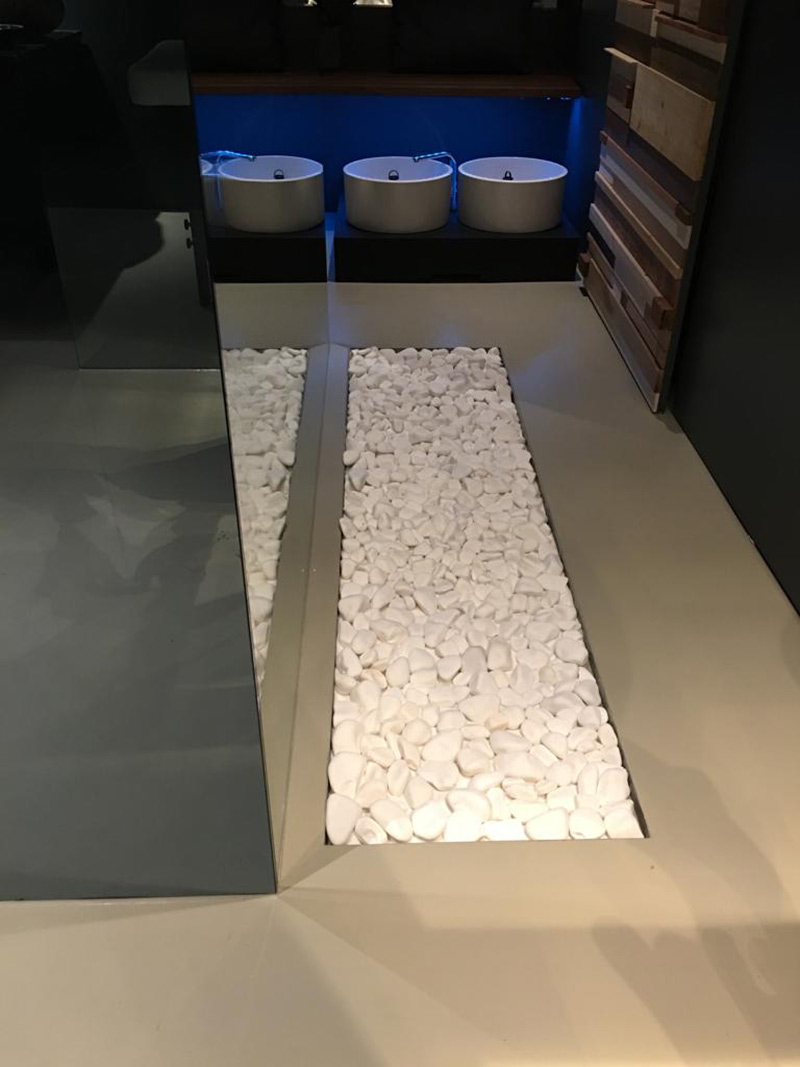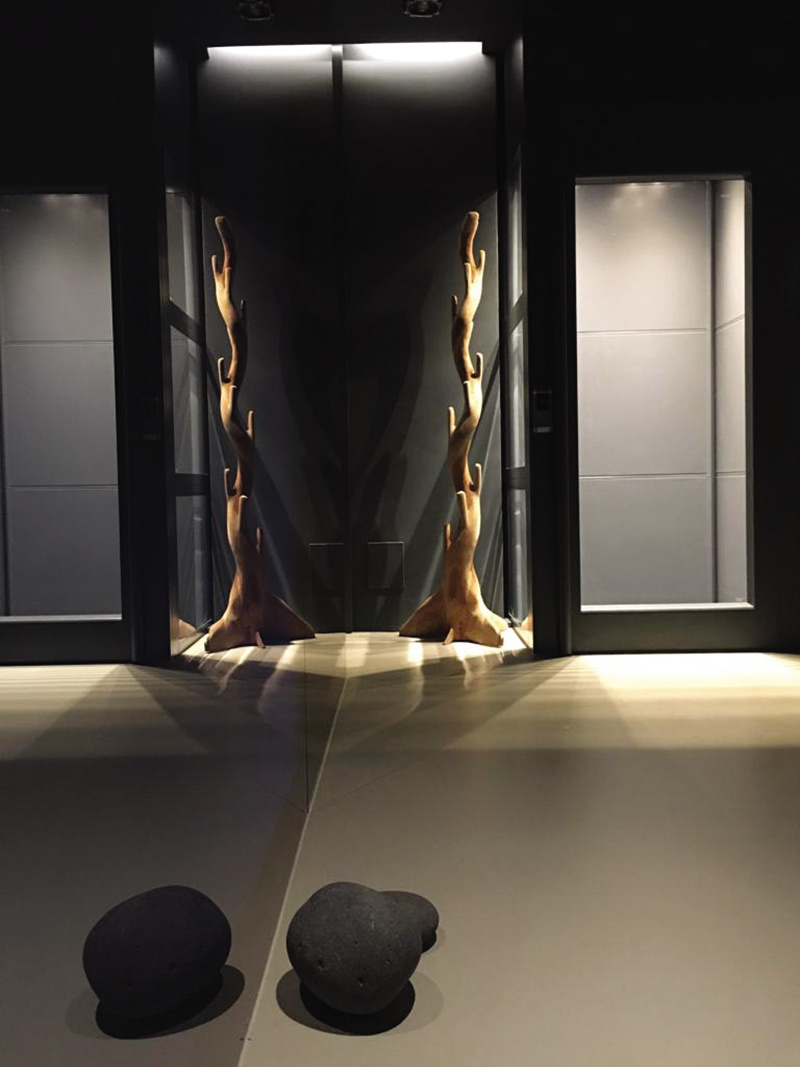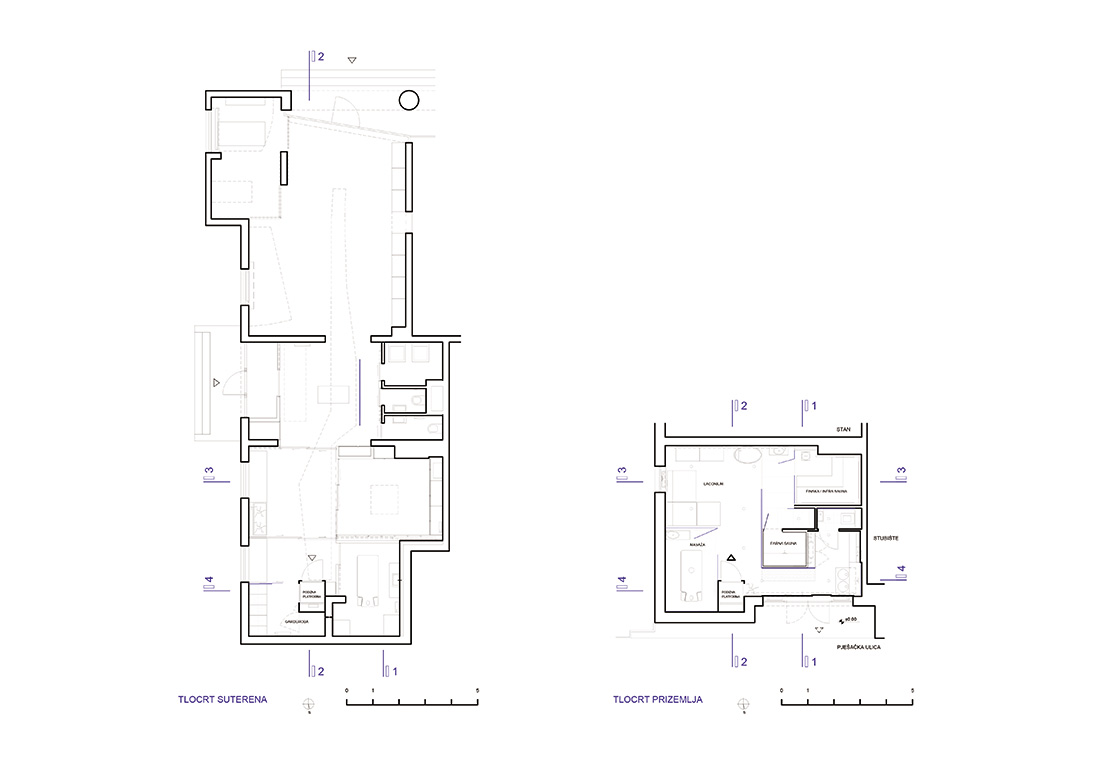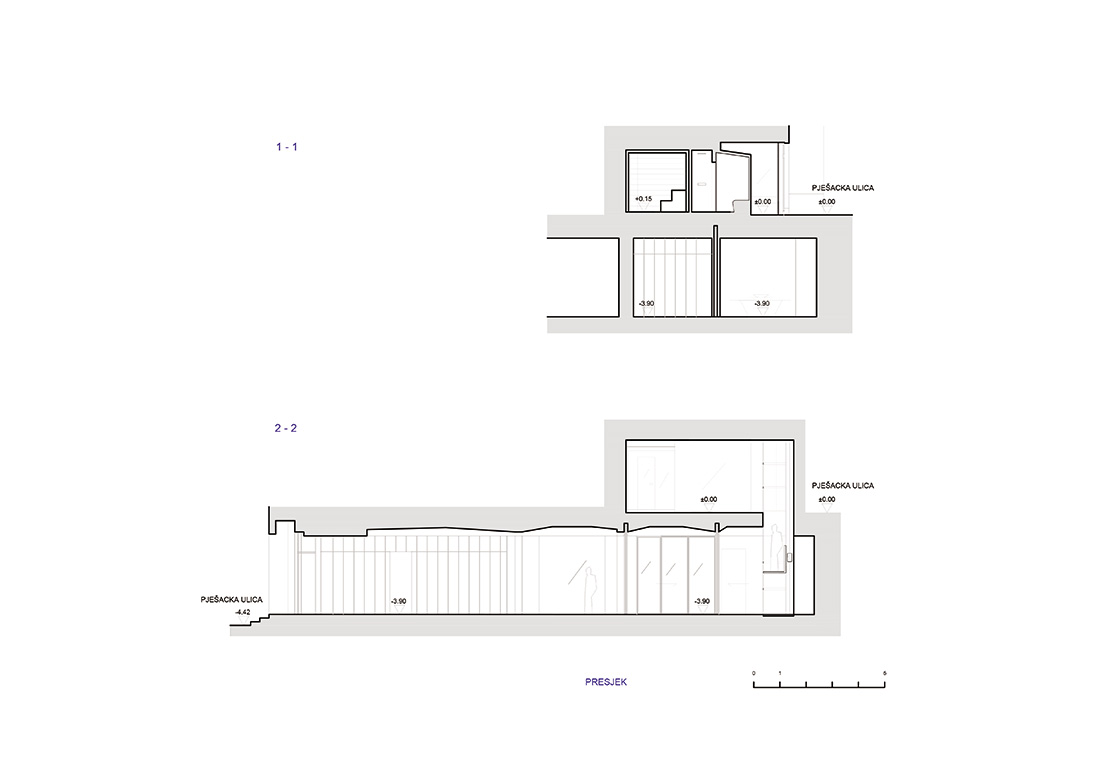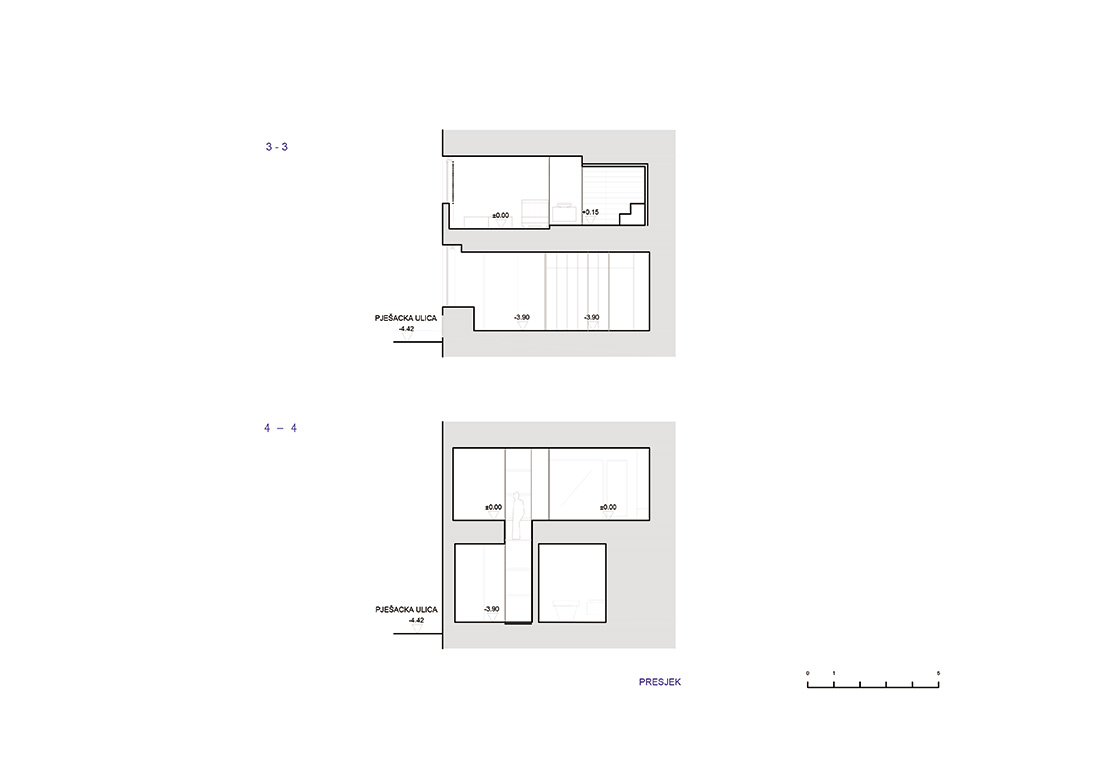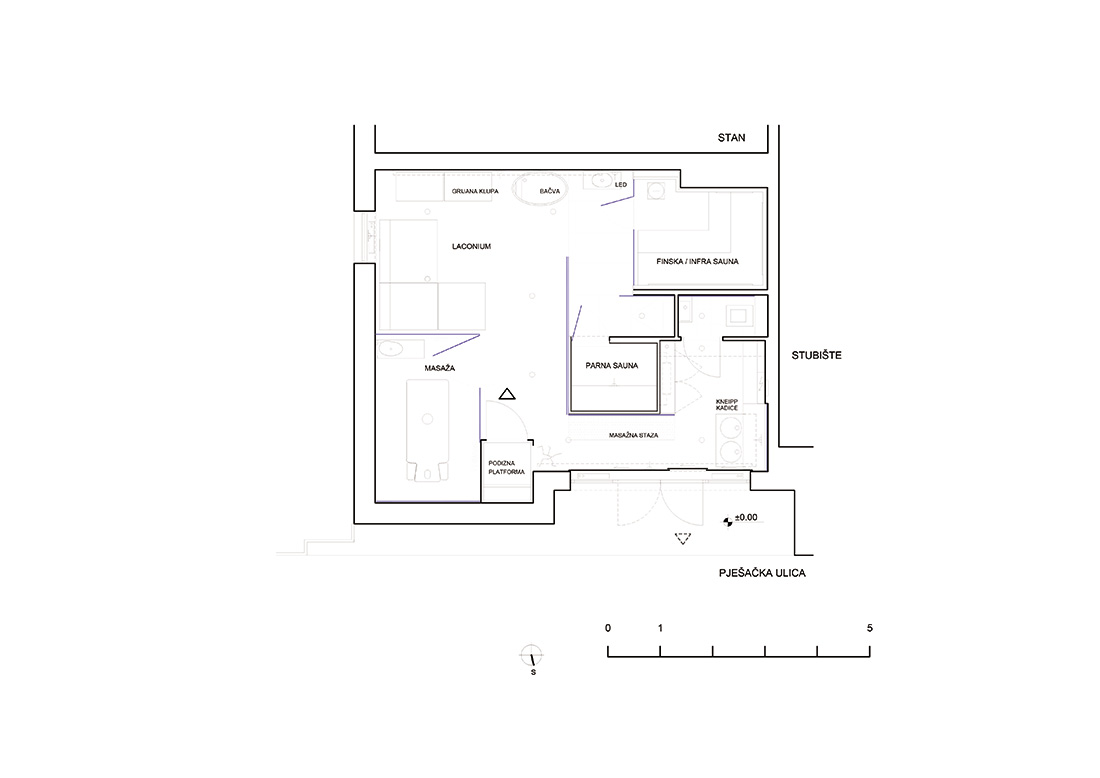 Credits
Architecture
Doris Biluš
Client
PBS Centar sportske izvrsnosti d.o.o.
Year of completion
2020
Location
Zagreb, Croatia
Total area
44 m2
Photos
PBS Centar sportske izvrsnosti; Doris Biluš
Project Partners
Šel Invest d.o.o., RUDEX-2000 d.o.o., KMB obrt Miroslav Vuletić, IBF Projekt d.o.o., BEMIER interijeri d.o.o.
Related posts
Powered by