Design of the castle park represents a modern interpretation of its historic features. Reconstruction of grassed terraces and stone walls was carried out, along with the central park axis acting as the main connecting path along the stepped terraces dropping away from the castle wall and entrance point, towards the lake below it. The main path is shifted off its central axis in connecting to the upper plateau – the Bled Castle entry point, due to demands of the ZVKD, while a gravel perimeter path encircles the park to the existing stepped path connecting the lake to the Castle. Remnants of a pavilion or chapel were found and partly reconstructed at the lower end of the main axis, and a viewpoint pier overlooking the lake concludes the path running past the chapel. Paths with benches are set out at the base of the terrace walls, perpendicular to the axis, providing shelter and magnificent views. Grass terraces are set out as lawns, while surrounding landscape is clad in a flowering meadow transitioning to existing forest canopy.
Lighting in the park marks its main design features and illuminates the level changes for safety purposes. Lights included are in form of the wooden light bollards, a continuation from the existing Castle path, wall recessed lights along the steps and strip LED lighting under the perforated metal steps.
Materials used are local stone for walls, gravel for paths, prefabricated concrete steps, corten steel in form of perforated metal steps and path edges, and larch wood for benches, bollards, balustrade, gutters and the viewpoint pier.
What makes this project one-of-a-kind?
The project's location and dramatic setting make it simply unique and stunning, while the project's design simplicity and restrained elegance in choice of materials, historic reference and user-experience orientation, make it a veritable haven for visitors and locals alike.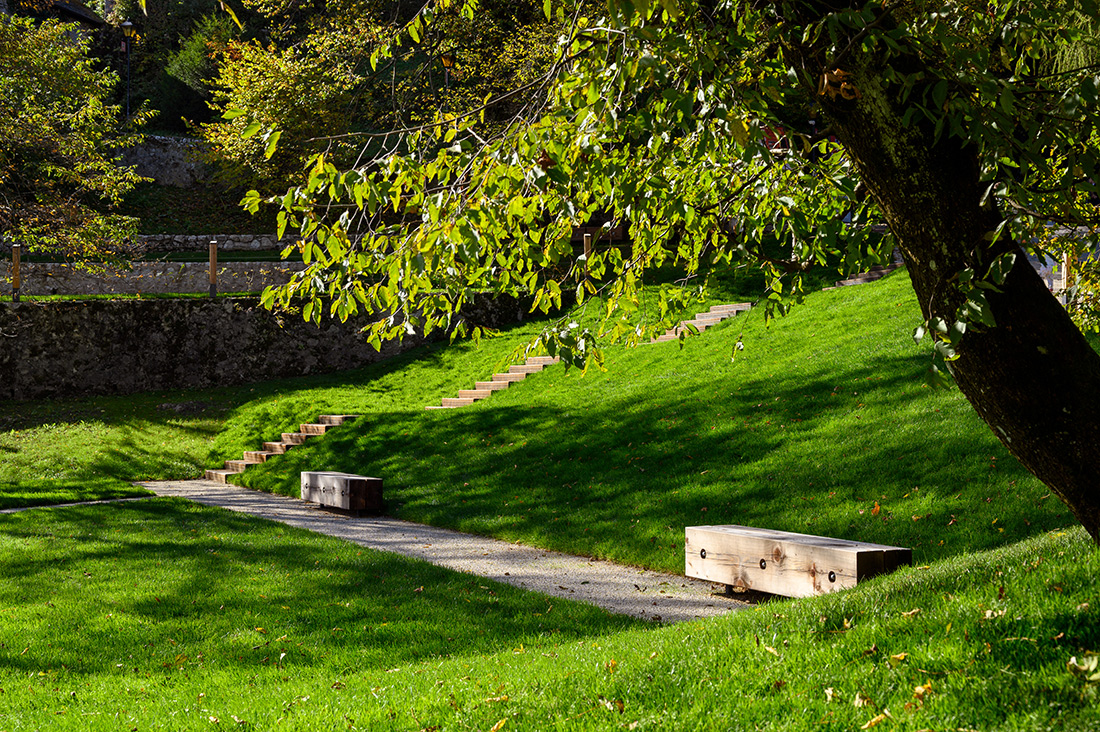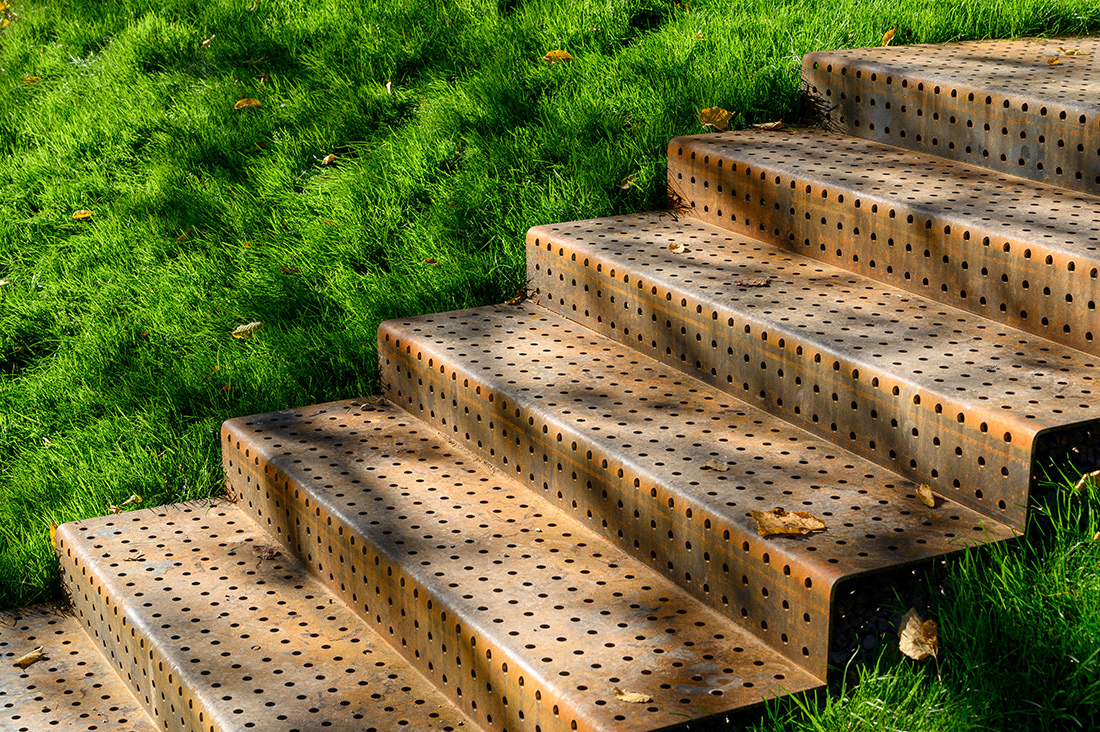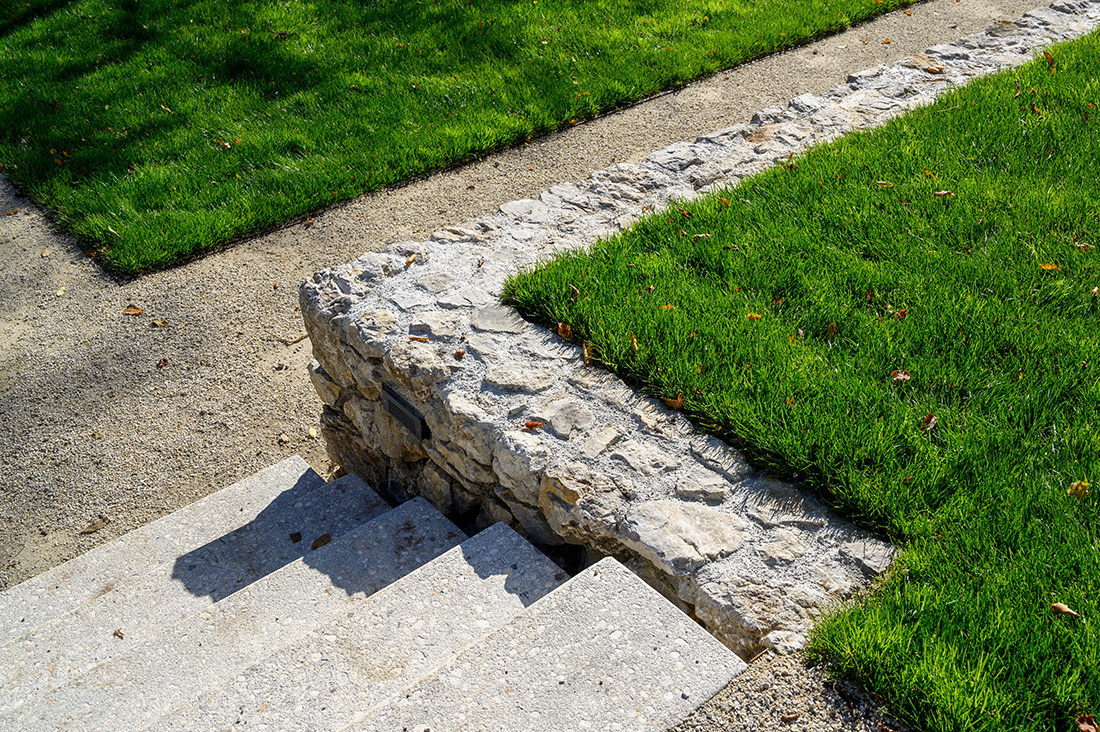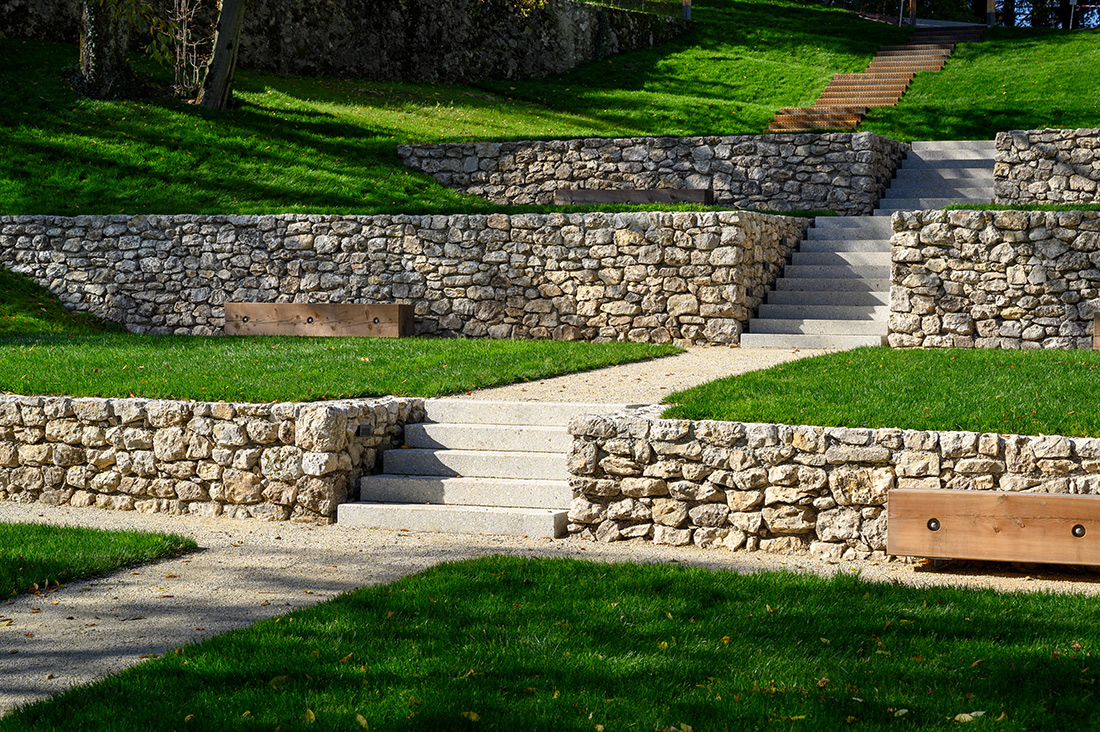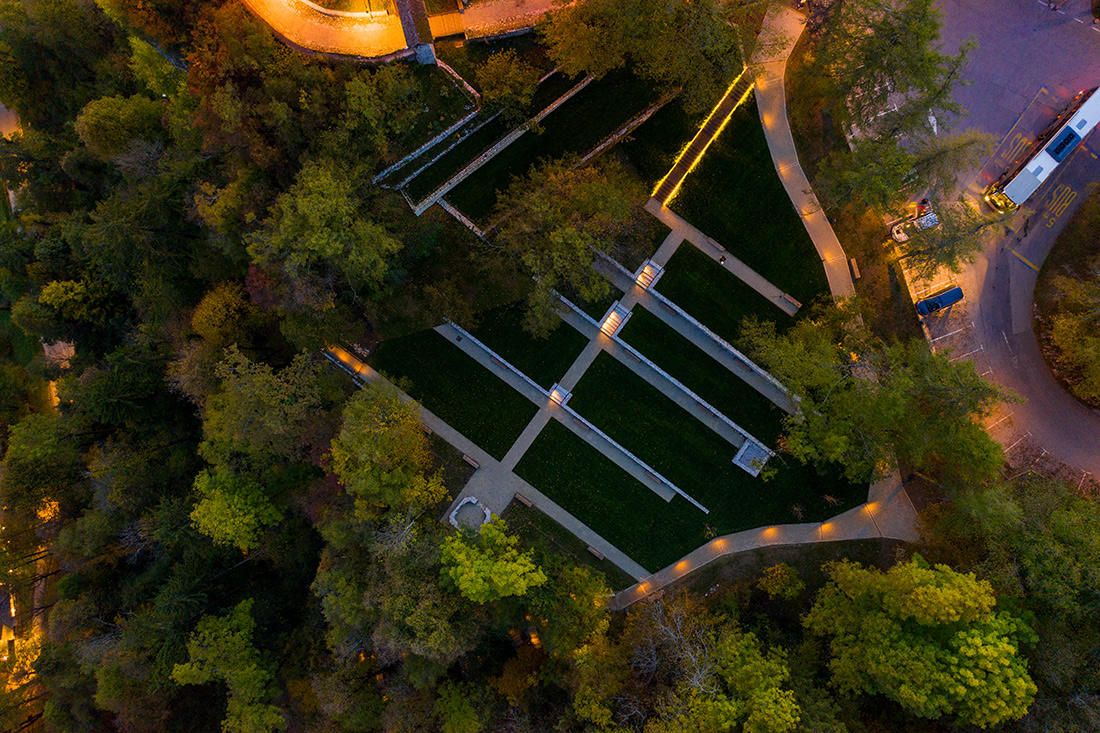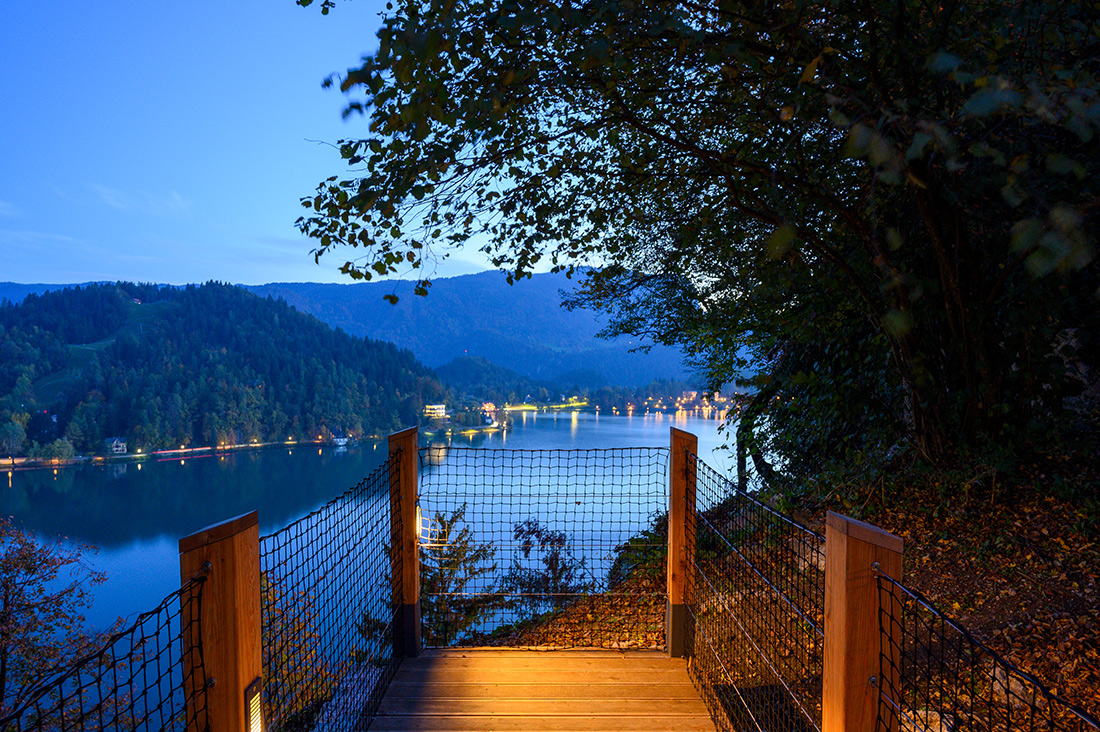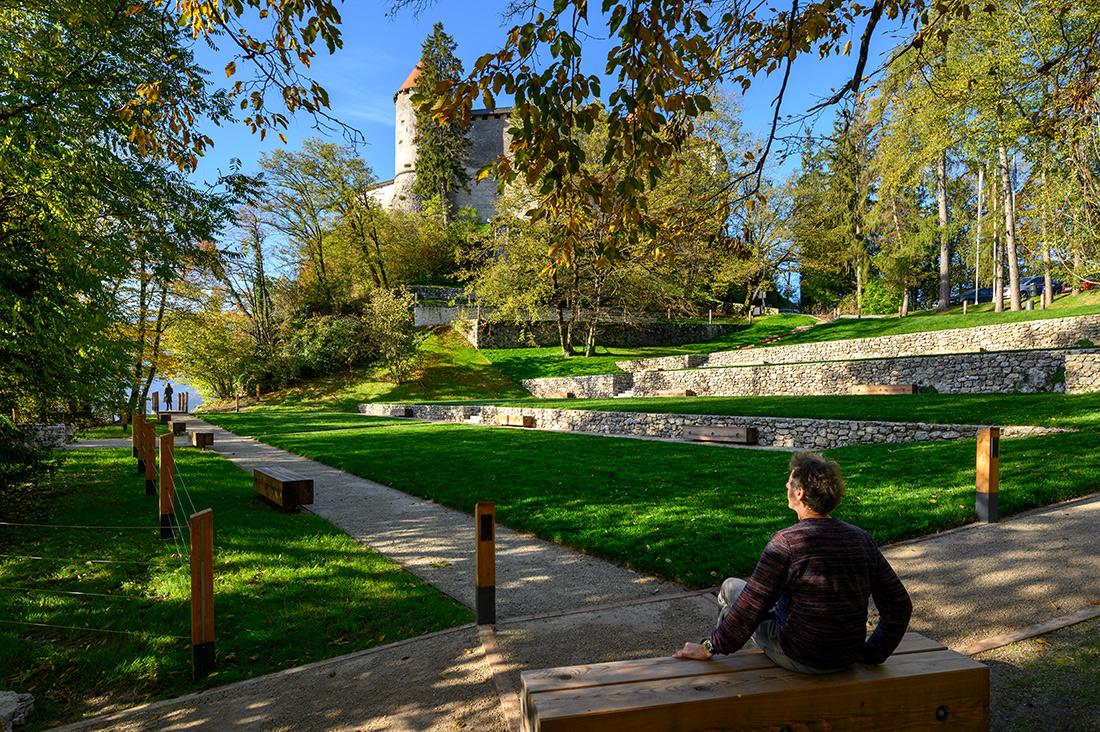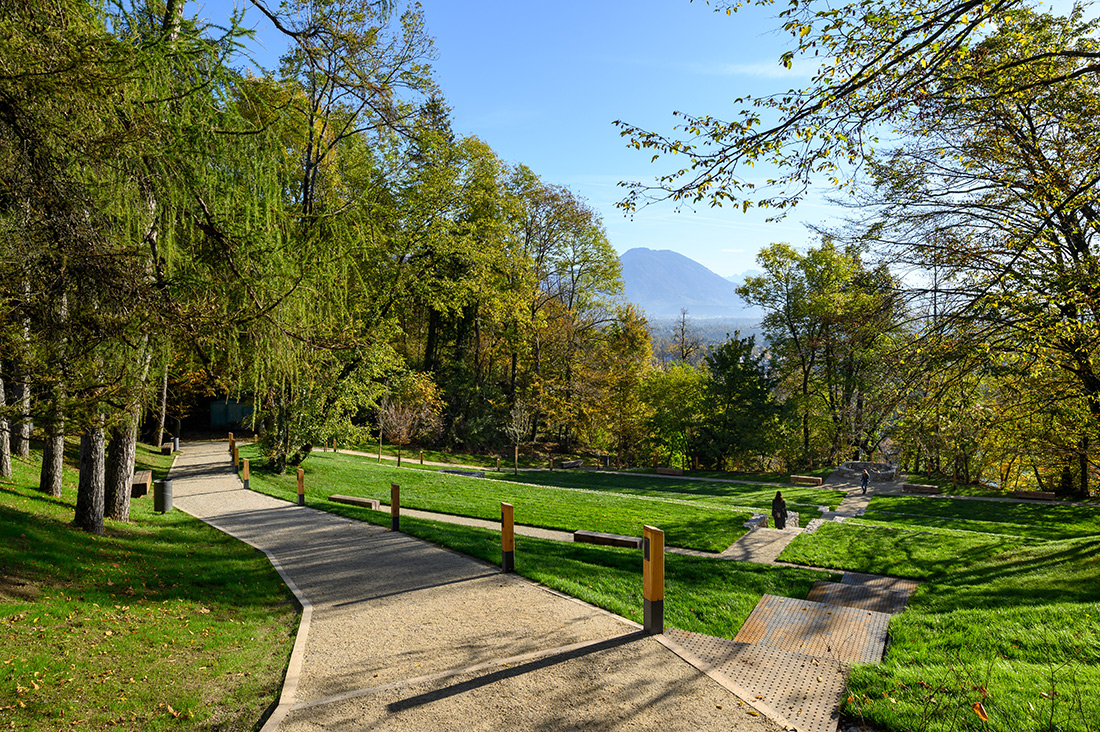 Credits
Landscape architecture
BRUTO; Matej Kučina, Domen Rus, Tanja Košuta, Nika Čufer
Client
Bled Culture Institute
Cultural heritage
Public Institute of the Republic of Slovenia for the Protection of Cultural Heritage, Kranj Regional Office; Judita Lux
Year of completion
2019
Location
Bled, Slovenia
Site area
3100 m2
Photos
Miran Kambič
Project Partners
Main contractor
Lesnina MG oprema d.d. Ljubljana
Other contractors
LAVACO d.o.o., Franc Novak s.p., BS-VAR d.o.o., Elnet d.o.o., Streha Sos, tesarstvo, krovstvo, inženiring d.o.o., Vrplet – Flere Jožica s.p., Proris, Ivanka Štern s.p., projektiranje in inženiring
Related posts
Powered by