Here, the interior of a company headquarter was designed and realized: A generous reception area, 15 meeting rooms and an event hall are accommodated over five levels. Light materials and surfaces emphasize the generous visual effect; the lobby holds a colourful carpet (appx. 25m²) by the well-known artist Gilbert Bretterbauer for the entrance area, which welcomes guests and represents the client's open-minded philosophy. In the upper floors even more meeting areas were created and in return waived of more office space. Two such spaces on each floor offer room for meetings and informal get-togethers, as well as glass-wall kitchenettes and comfortable lounge furniture for the employees.
Thanks to the same floor plan on all 5 levels, growing and / or shrinking departments can easily be relocated at any time without alterations – a further contribution to lasting sustainability in this project.
What makes this project one-of-a-kind?
The innovative approach is developing a concept together with the client in which all departments in the office have the same requirements. Each of the five floors has the same floor plan. With this new approach moving and changes are possible at any time – a further contribution to lasting sustainability in this project.
Furthermore 9 generous "village squares" have been created located in the heart of each unit: on one hand, they provide orientation over the infrastructure and, on the other hand, invite people to meet, linger and communicate.
About the authors
Atelier Heiss Architekten, founded in 1997 by Christian Heiss, is based in Vienna.
Today, projects are developed by a staff of about 25, under the management of Christian Heiss and the four partners Michael Thomas, Severa Horner, Beatrix Vogler-Kautz and Evelyn Mayer. Atelier Heiss Architekten implements individual and unique projects in the fields of architecture and interior design. In close cooperation with our clients, we develop custom-made solutions with the highest standards of architecture.
By concentrating on the core competences Hotel, Office and Living, Atelier Heiss Architects can achieve the optimization of planning procedures in terms of creativity, space and quality. The selection of these focus areas allow us to do concentrated work on the subject, and gives us mutual inspiration within the planning group. After over 500 realized projects, we are able to draw on a wealth of experience. At the end of the creative procedure, the finished work is a complex of creativity, professionalism and responsibility.
Text provided by the authors of the project.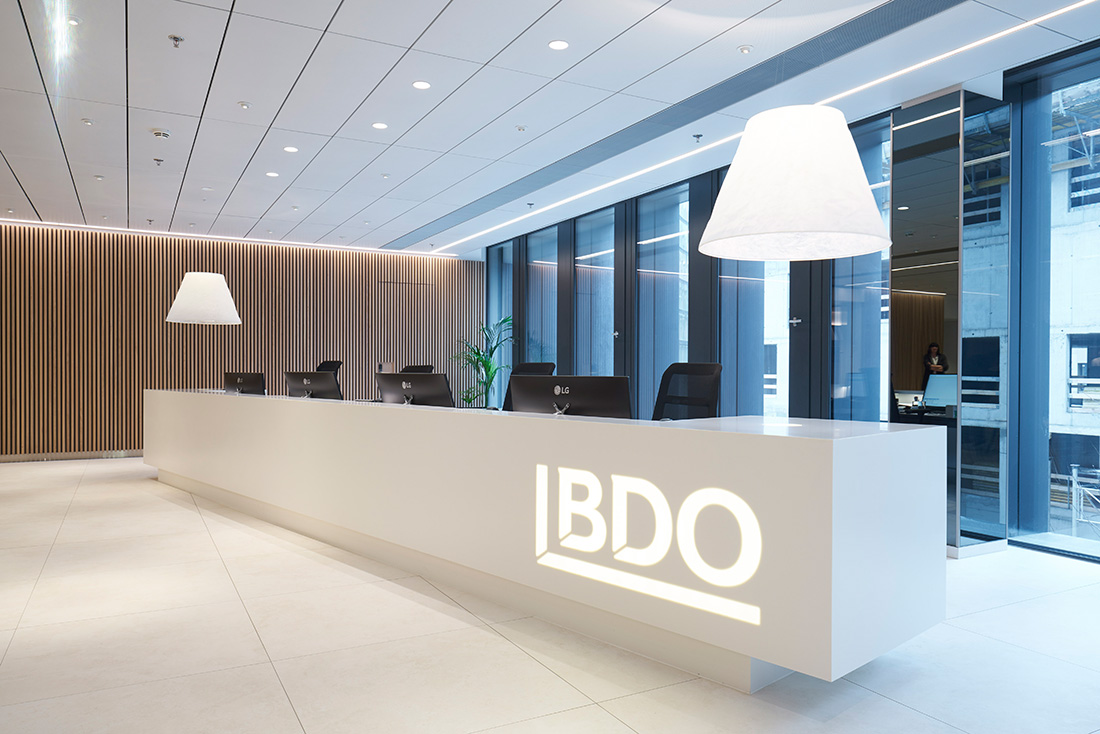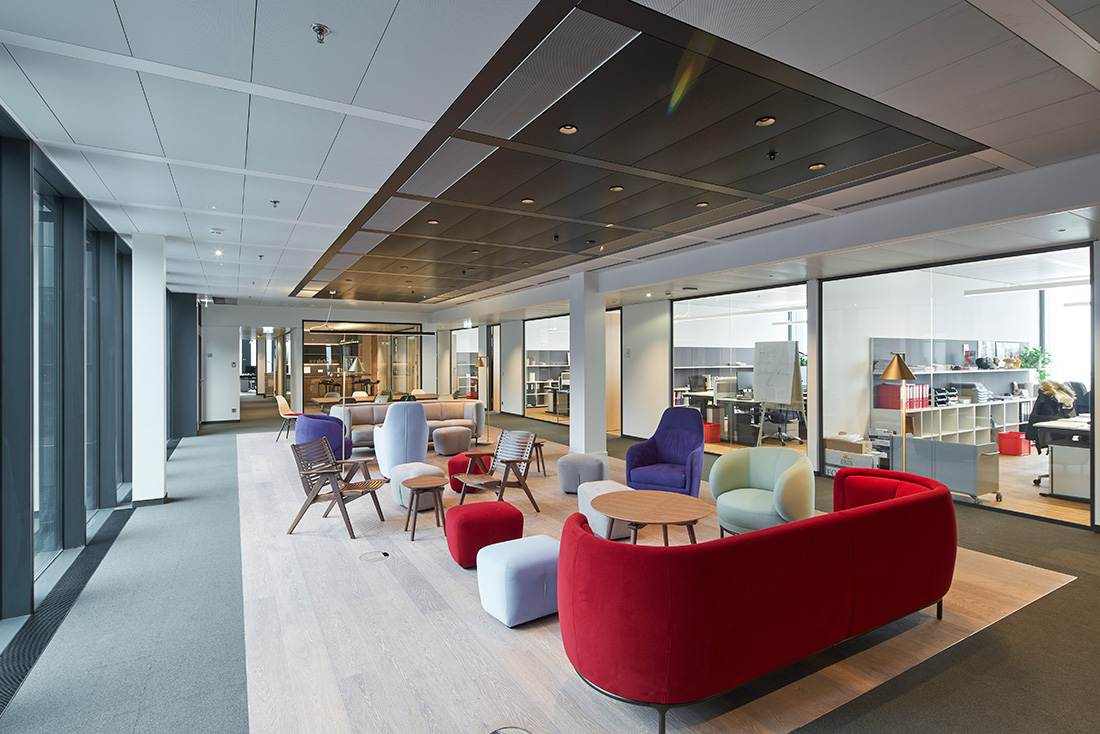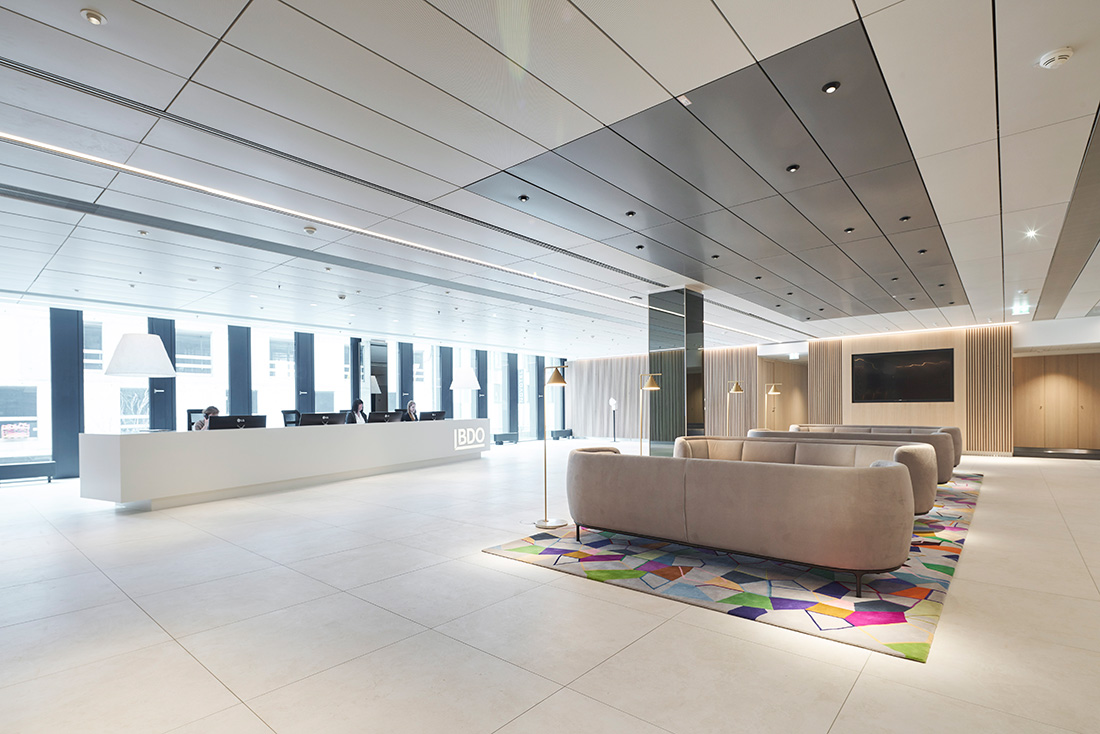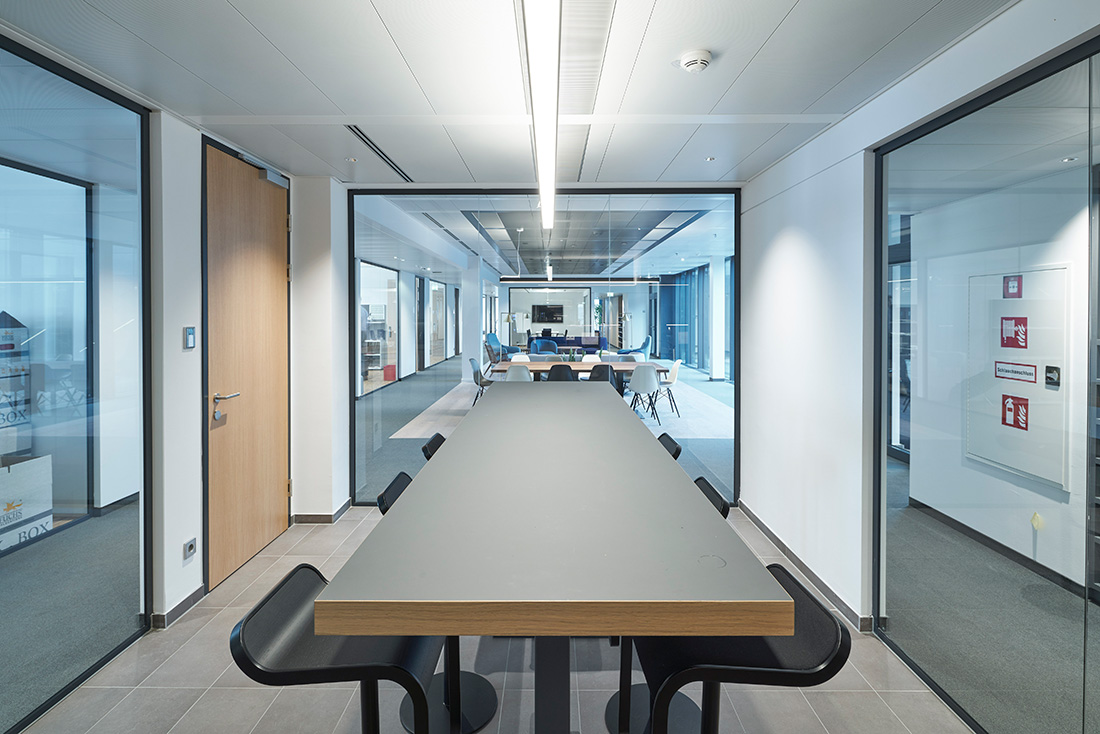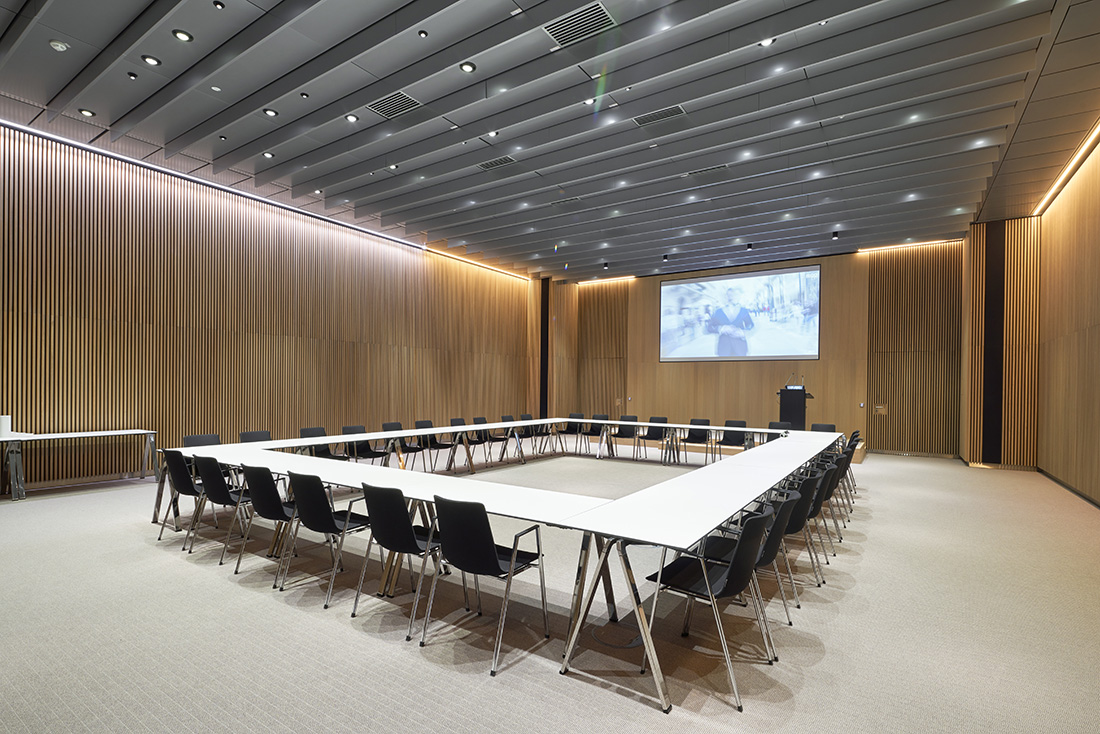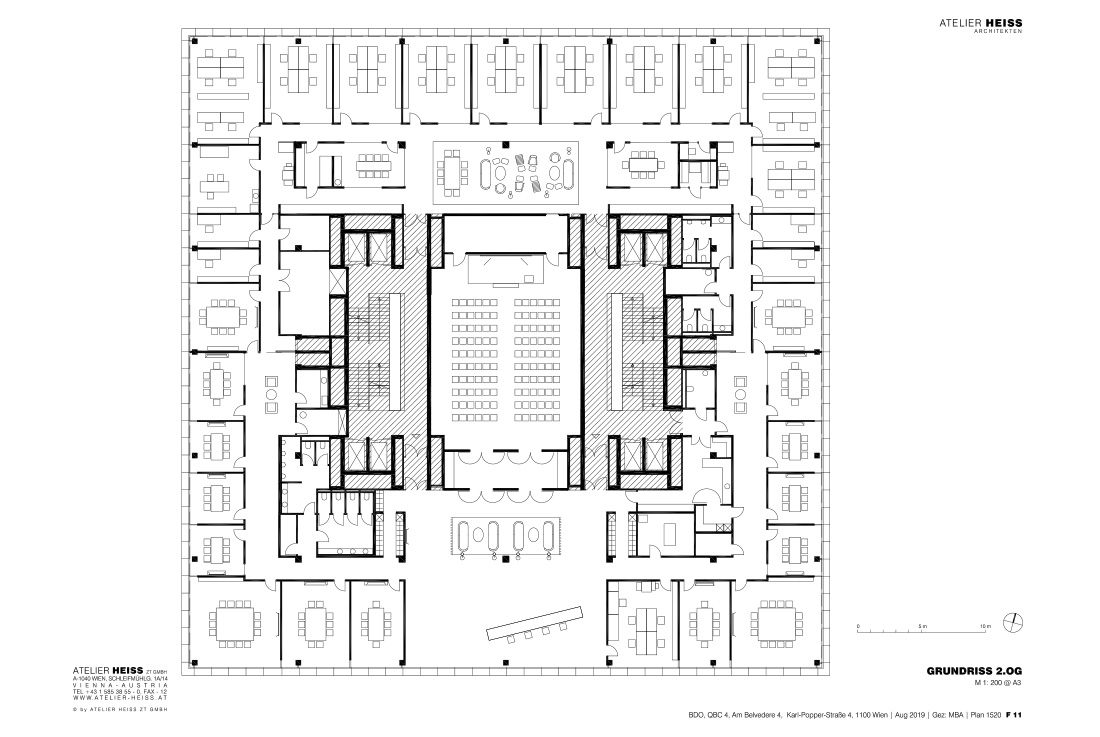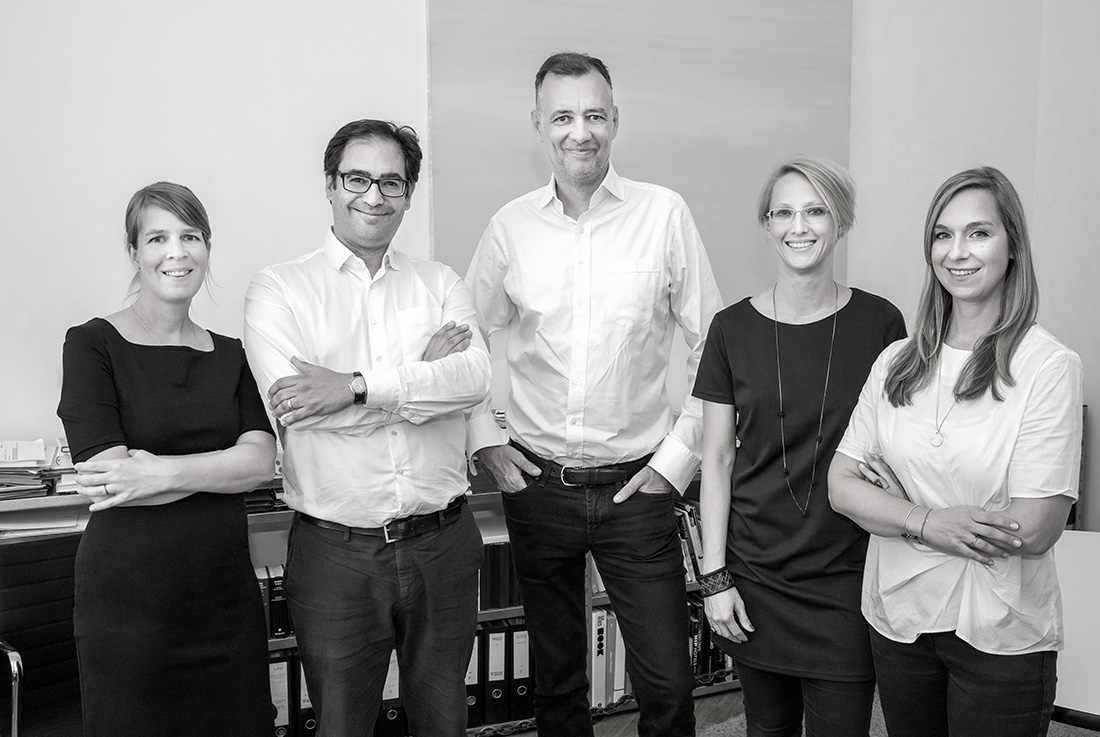 Credits
Interior
Atelier Heiss Architekten (Interior Design) + Jabornegg & Pálffy Architects (Building)
Client
BDO Austria GmbH
Year of completion
2018
Location
Vienna, Austria
Total area
10.000 m²
Photos
Peter Burgstaller
Project Partners
OK Atelier s.r.o., MALANG s.r.o.
Related posts
Powered by