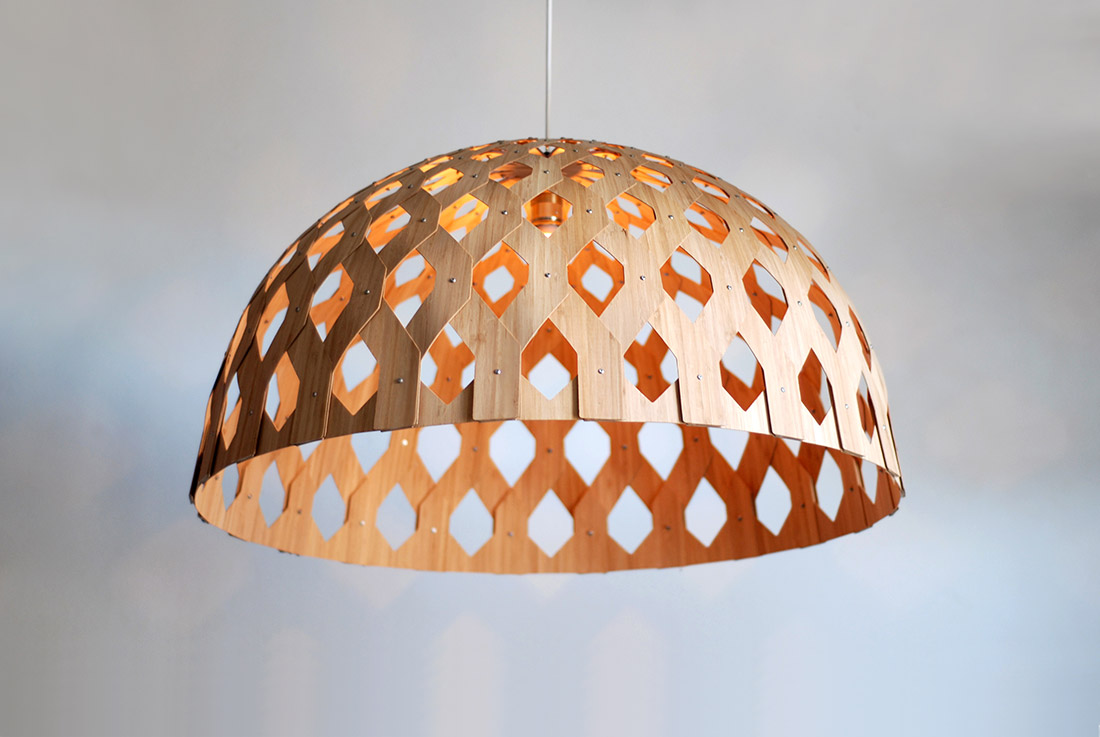 Bamboo hexagonal collection, suspension lights.
The collection is constructed using natural resources, living up to its name with the structure made entirely from bamboo.
Bamboo Lights is available in caramel colour, finishes with the shade made from veneer.
Lighting fixtures feature hexagon grid, adding versatile pattern to modern interior design and decorating.
Hexagon lamp shades, Hexagon Cells, are associated with the nature, the sun, bees and honey, creating sweet and pleasant interior design.
Illuminate your dining table, or living room, hallway, ..
Hand-assembled.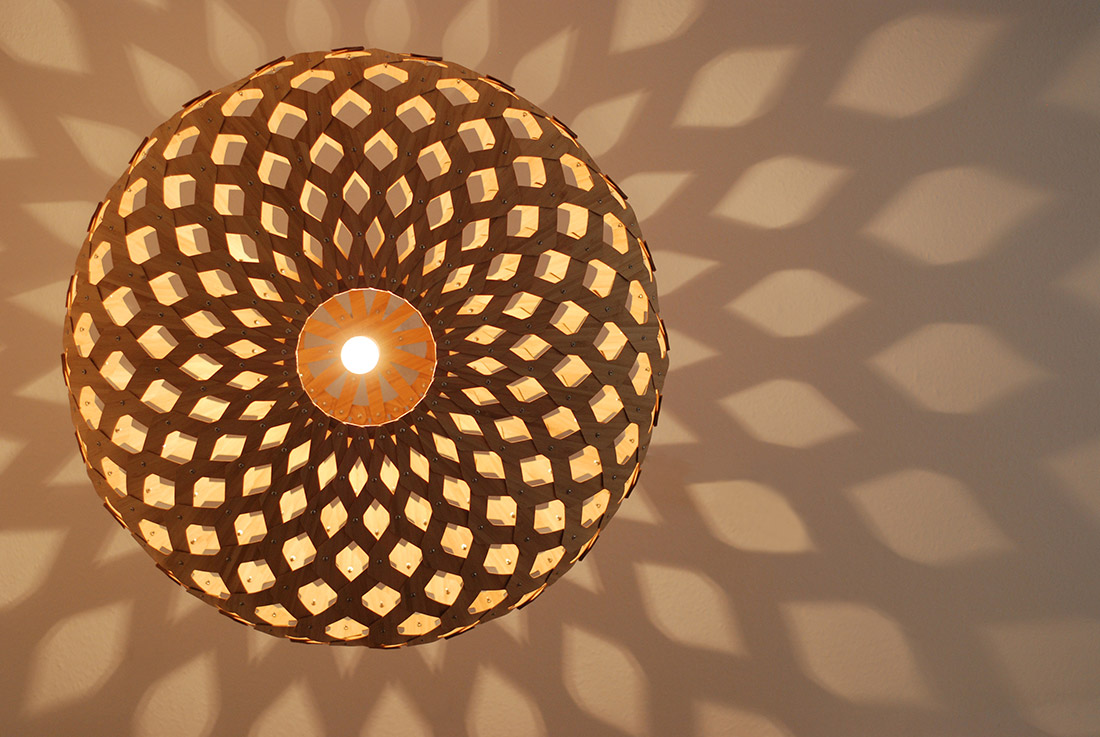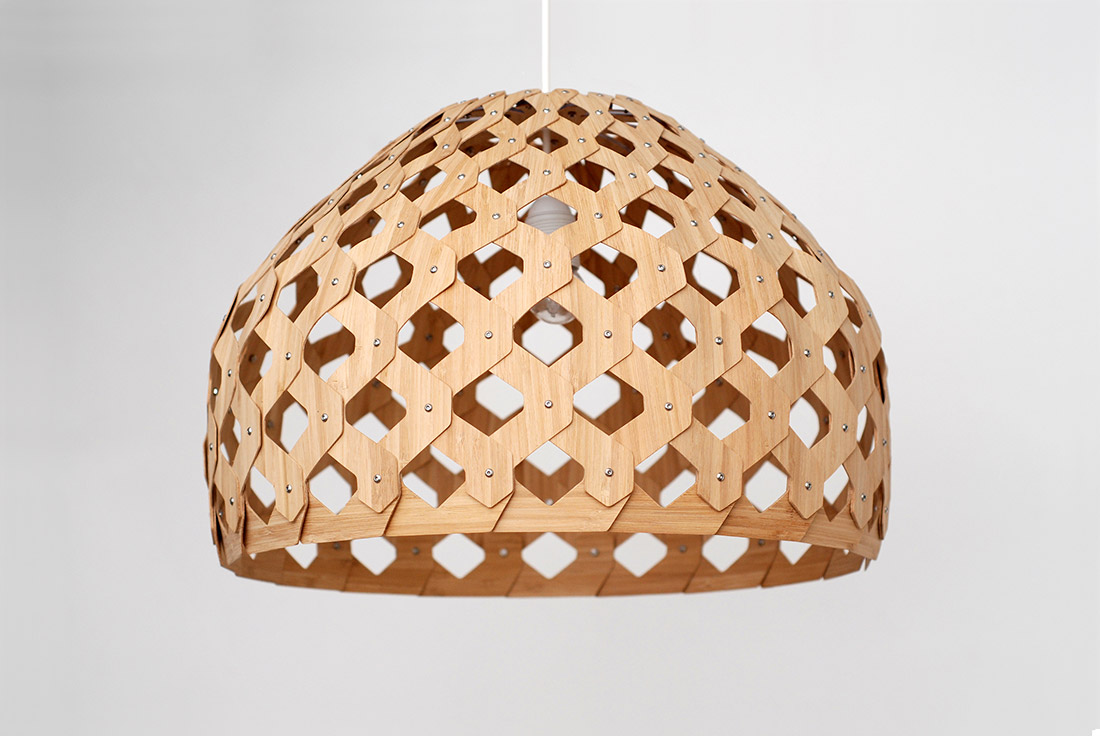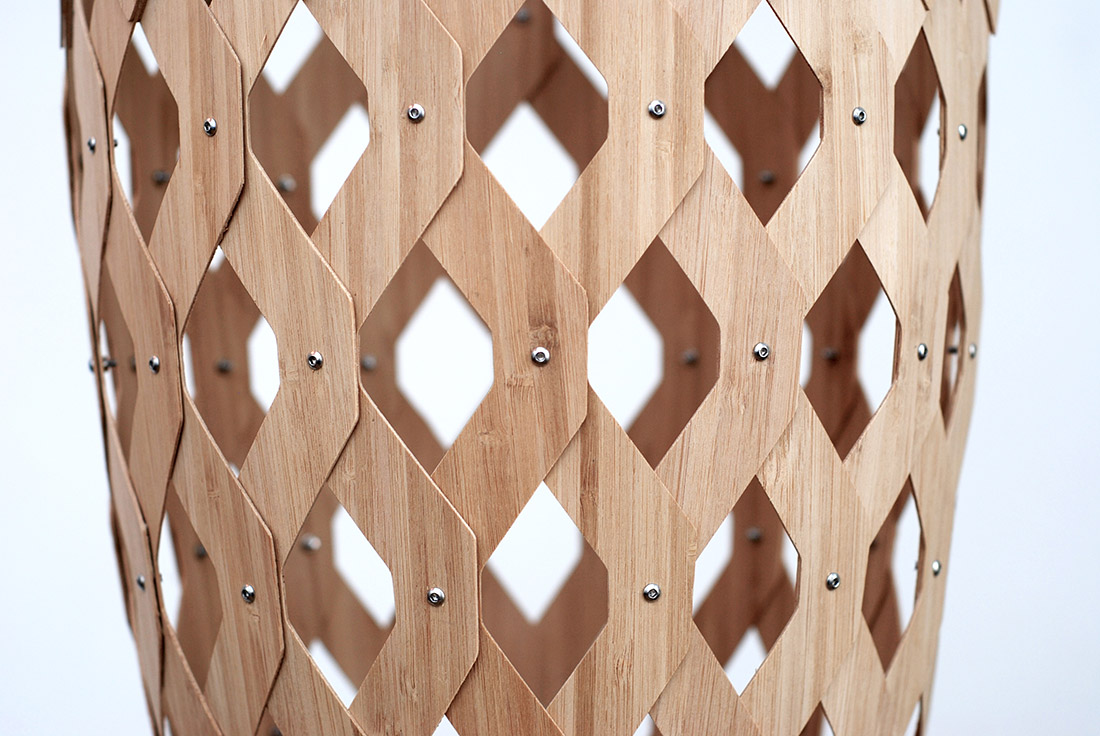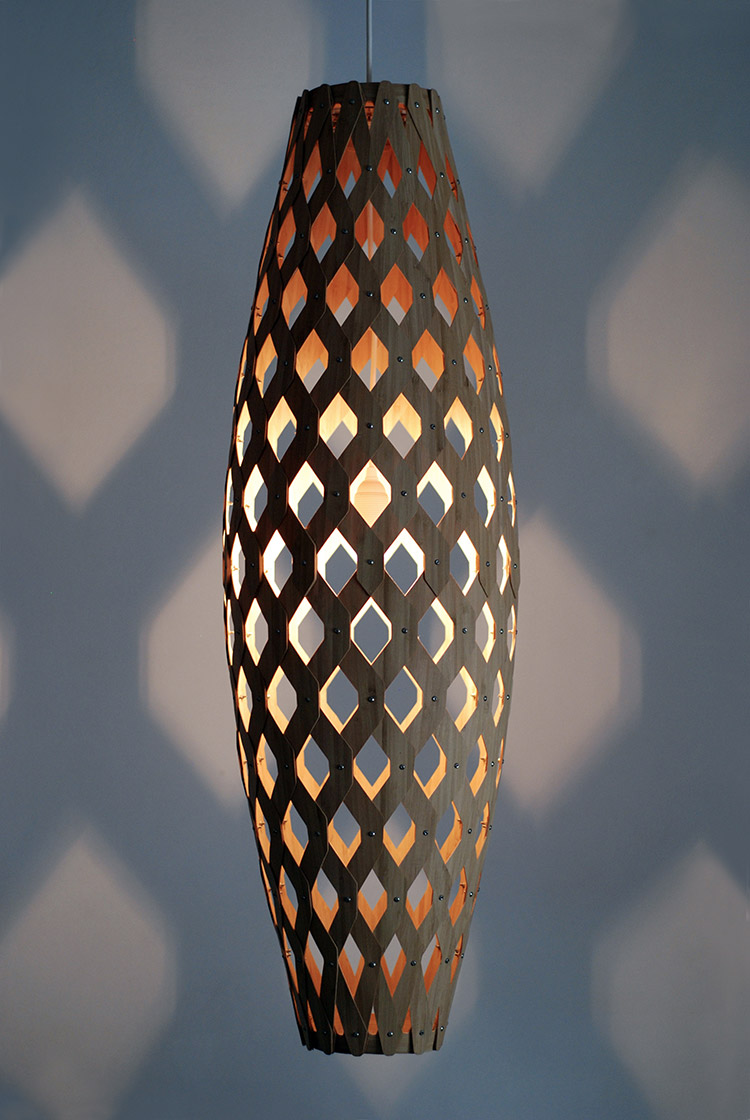 About the producer:
Adam Lamp produces hand-assembled lighting objects, designed from geometric shapes. The variants of shapes are designed and cut out digitally; still, each lamp can be combilecombiled in a unique way.
Adam Lamp was founded in Budapest by Adam Juhasz, a Hungarian designer who after his graduation from Moholy- Nagy University Of Art and Design started creating lighting objects that made up from hand-assembled die cut parts, having real character and quality. His enthusiasm for lamps feeds upon his love for light and inspiration for intuitive creation carrying energy. His creatures are based on the play of shadow and light that makes a unique and peculiar phenomenon.
Lighting Creatures – The (Imaginary) world of ADAMLAMP
Objects floating lightly in the air, these are the products of Adam Lamp whose secret is the lightsome game of geometric and natural forms that play with the imagination. The simple design and the basic colour exude strength and breathe life into the room. Like microcosmos bulid up macrocosmos, the small elements create one alluring light object. These lamps draw the attention immediately and dominate every place and space. Our belongings/objects define our home and reflect our personality, just as the models of Adam Lamp determine the room where they are set.
FILE
Designer / studio: Adam Juhasz; ADAMLAMP 
Producer: ADAMLAMP 
Country: Hungary
Year of production: 2018
Text provided by the authors of the project.