B73 is a residential building located in Sofia, Bulgaria. It stands out in the dense urban context with its innovative and impactful look. The building itself achieves a balance between design and functionality that work simultaneously, while having high-end material usage and exceptional quality in execution.
Each residential floor of B73 comprises of just a single apartment. Optimal spaces and light inflow are anchor points when designing the apartments, where the top floor one has a 6,4m high living room. Inside the double height lobby is set up a uniquely light installation 44.12 by Bocci.
B73 is one of the very few buildings in Bulgaria, that uses solid surface material and thermoforming technology for achieving complex 3D shapes. The concept of the façade starts from a simple white surface that has several strategically placed cuts and it's stretched along the Z-axis. A discontinuation occurs between the floor slab and the stair's landing, creating the shape of a swallow bird.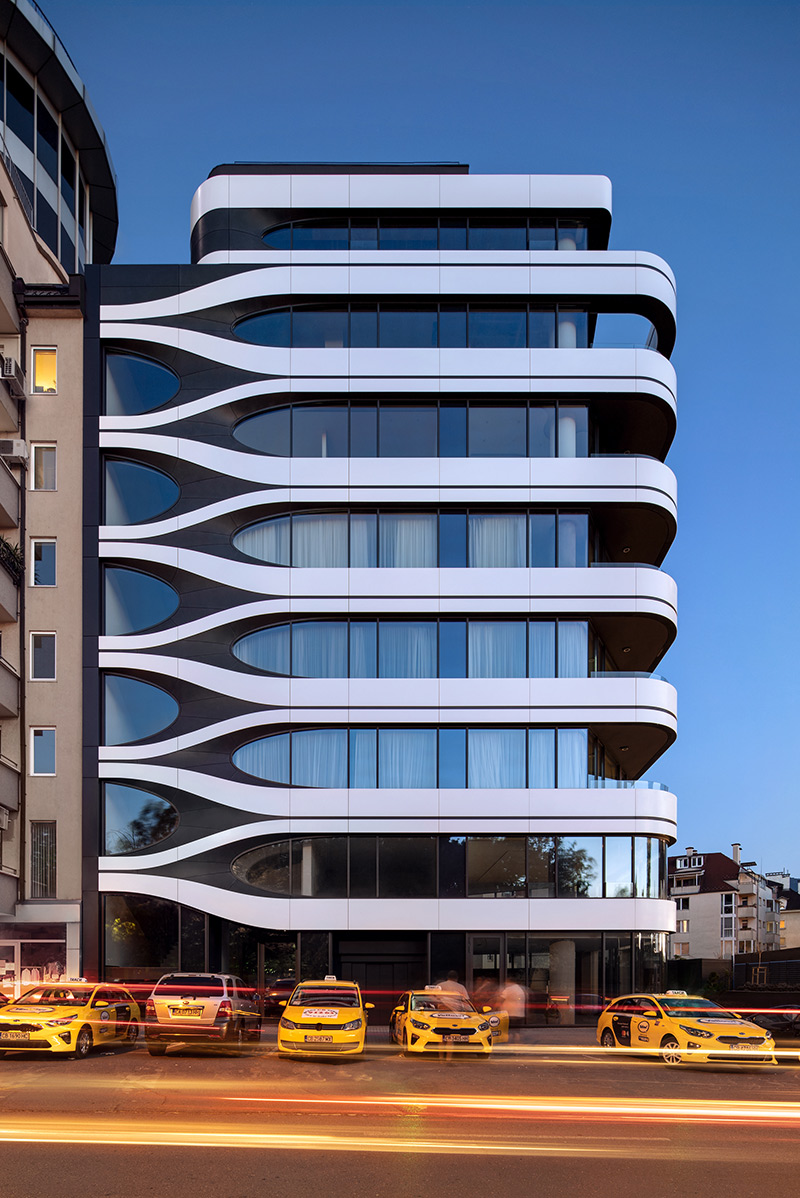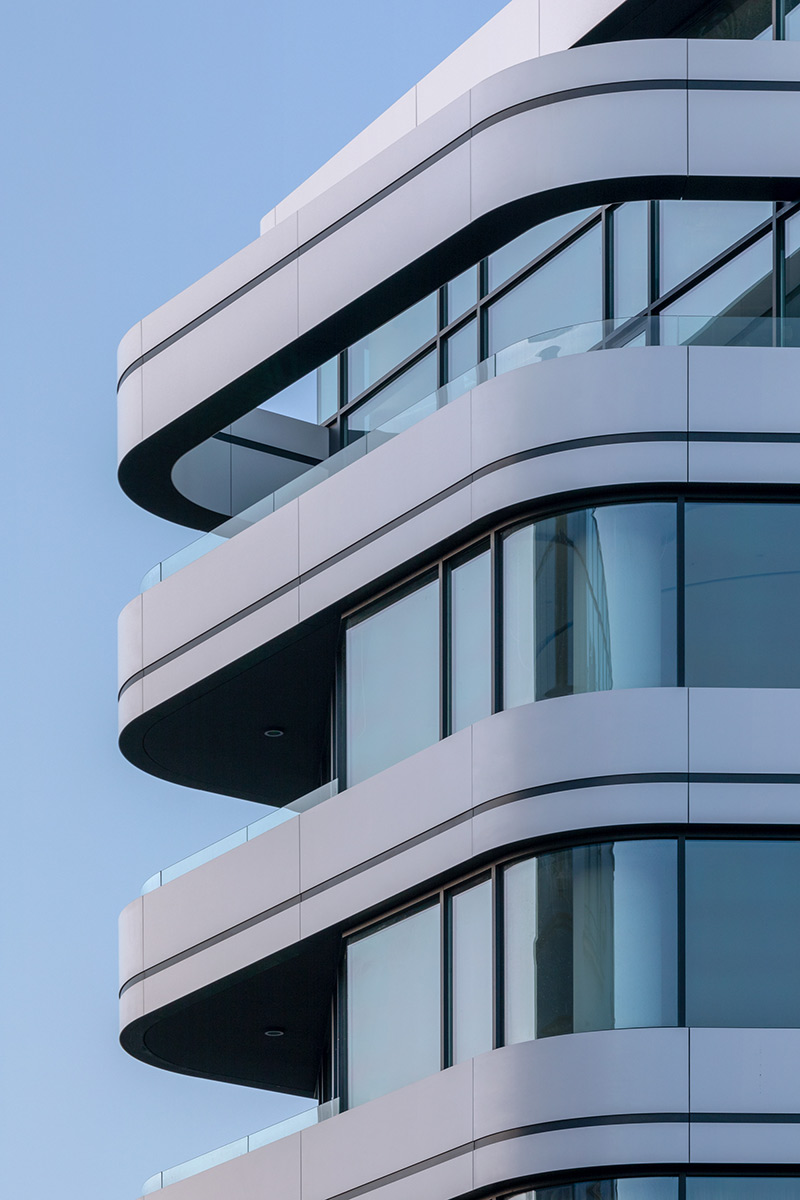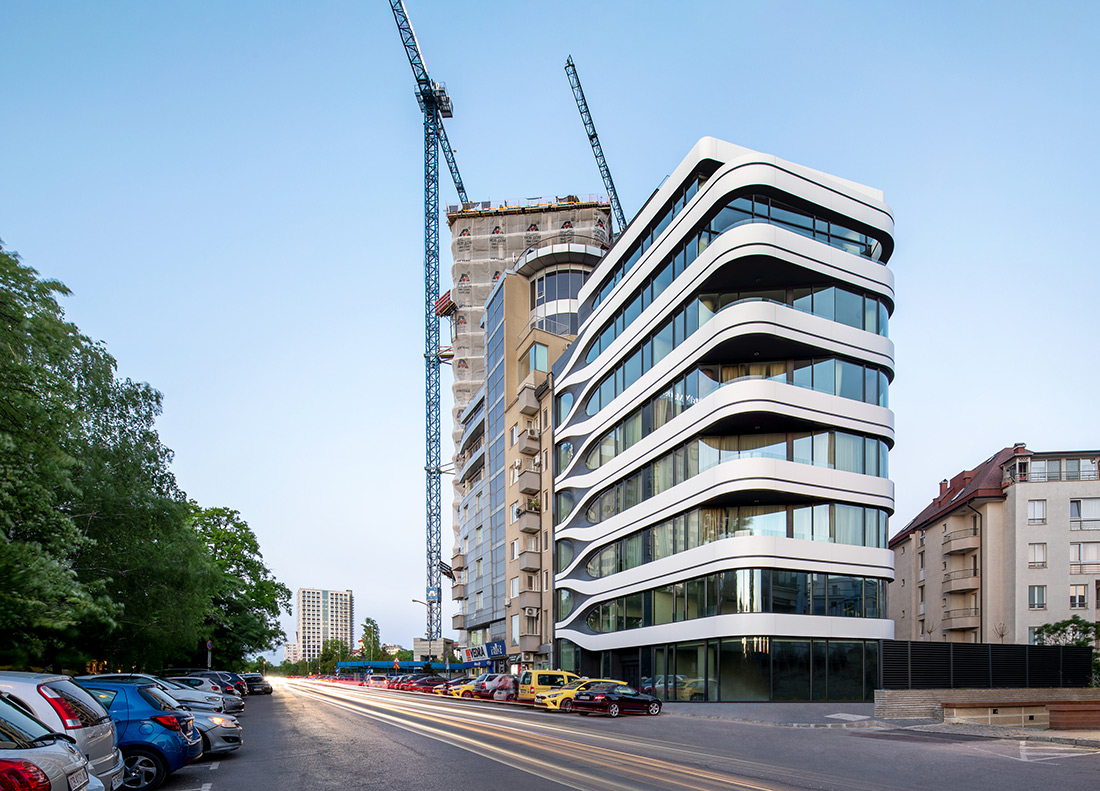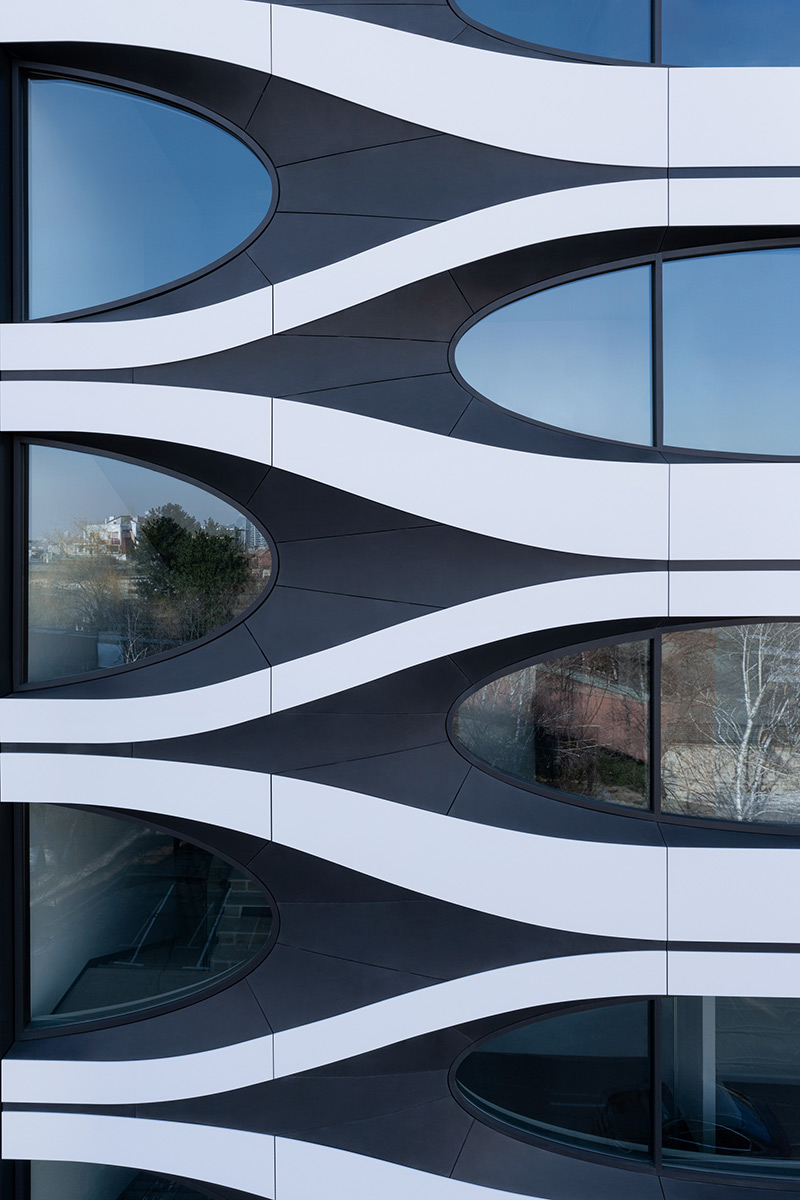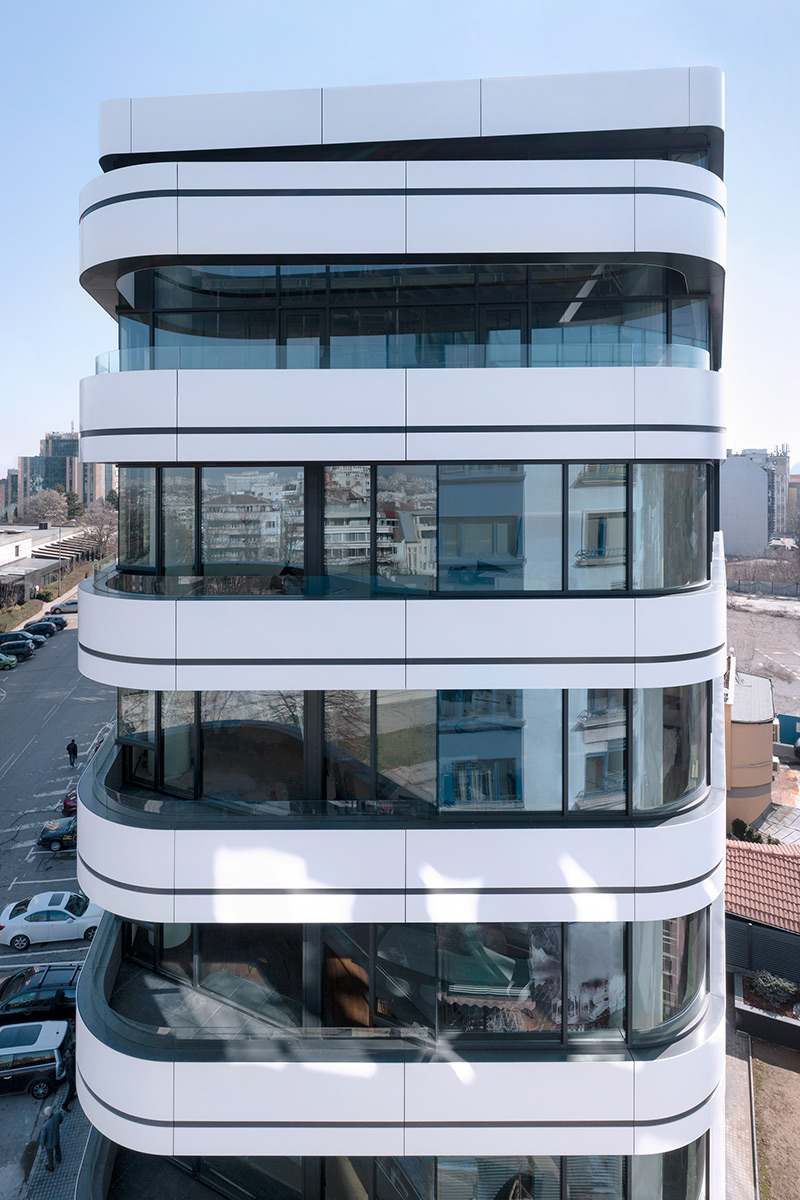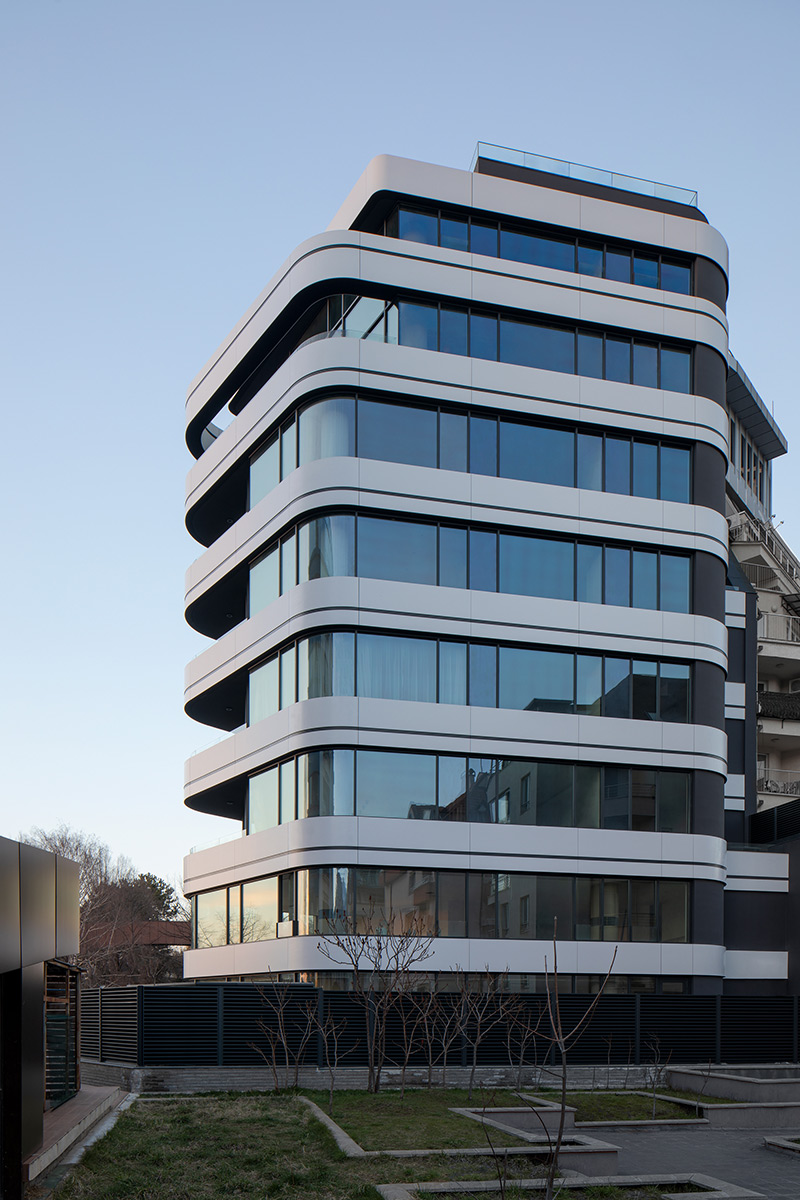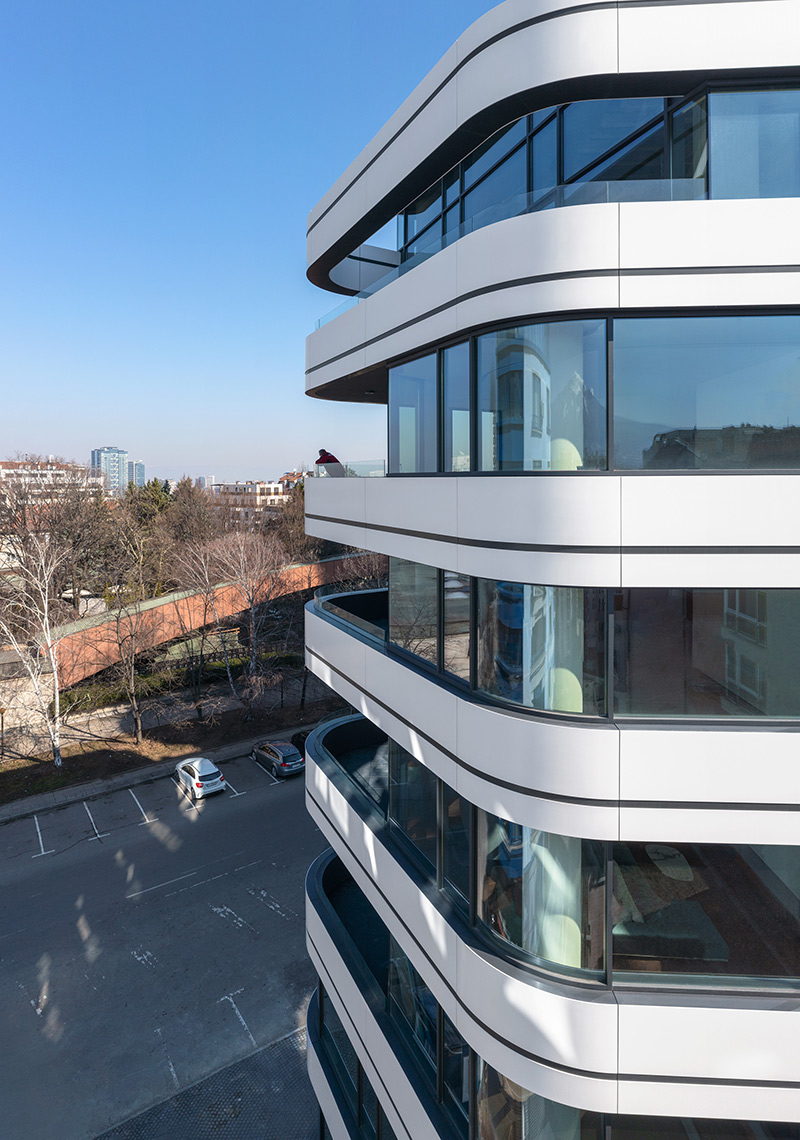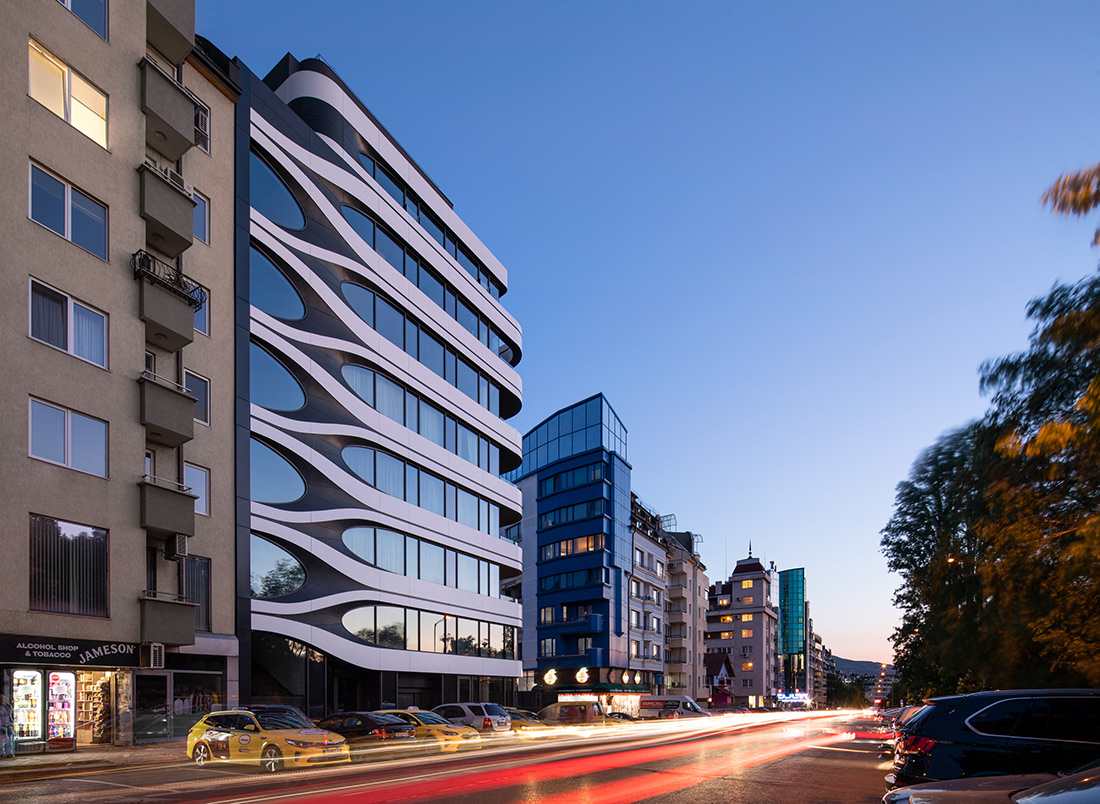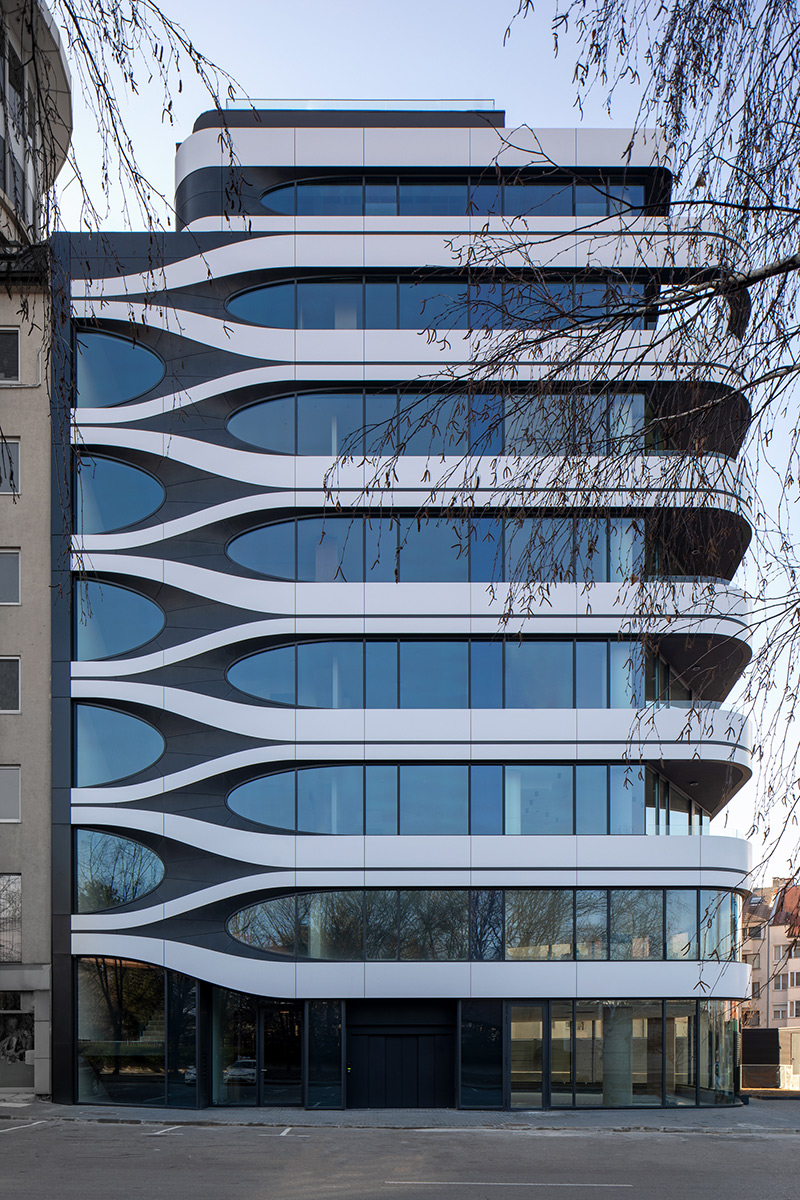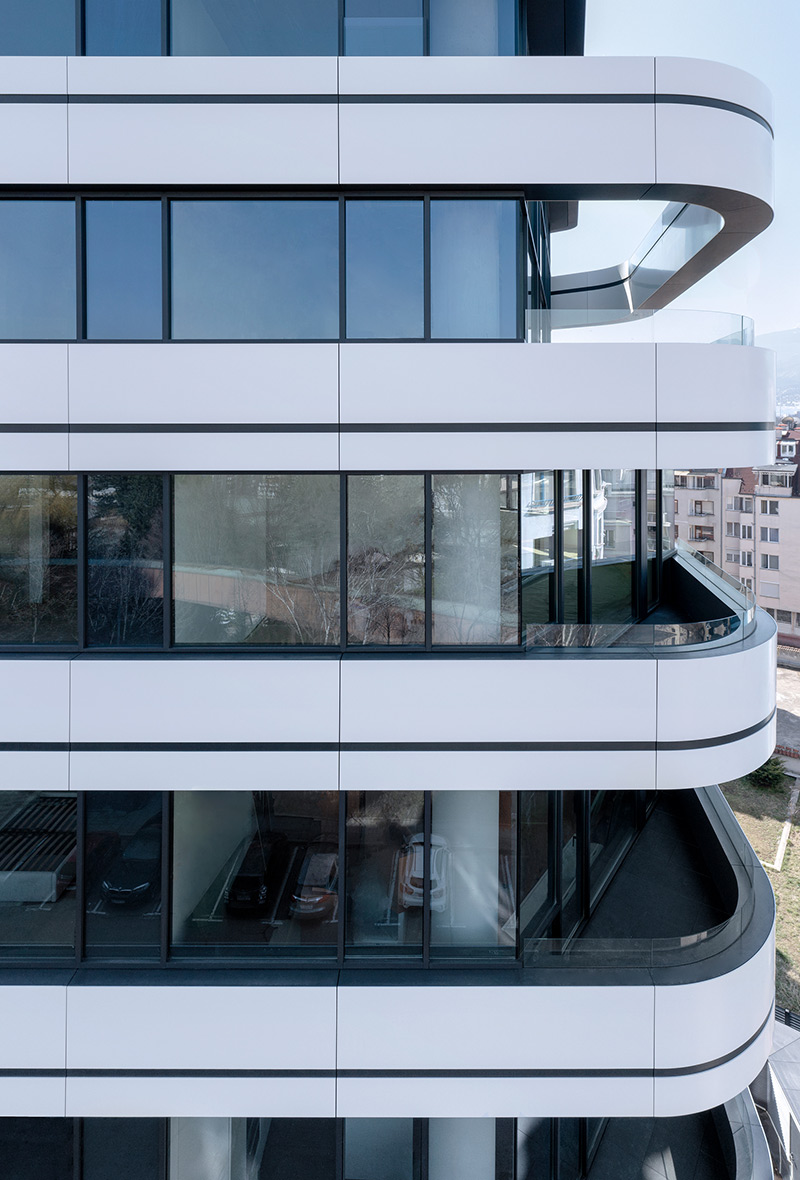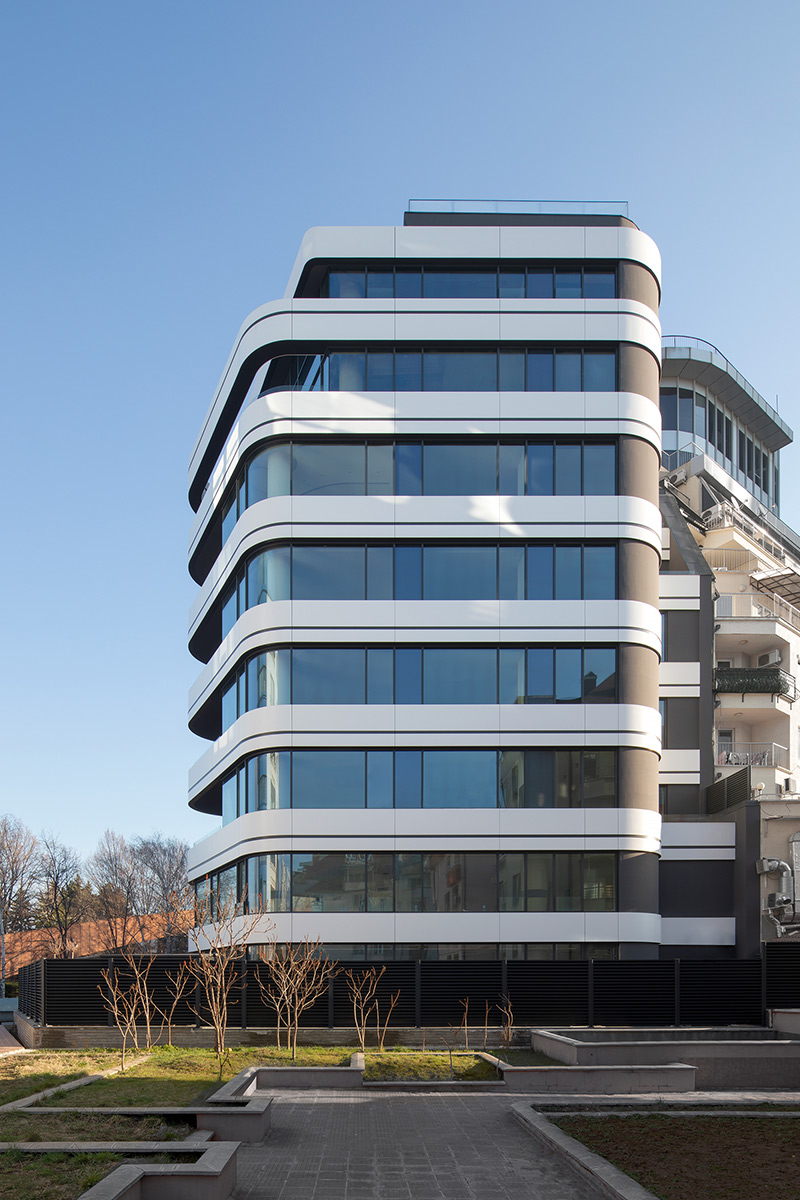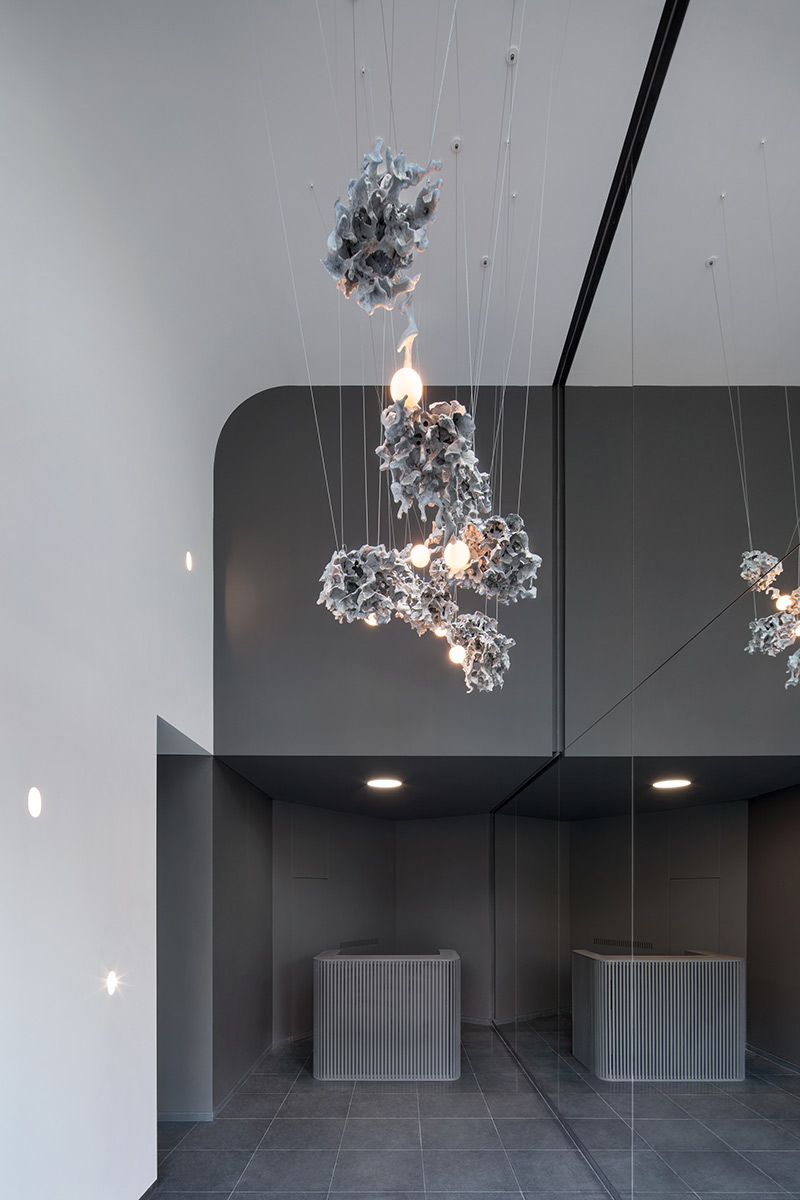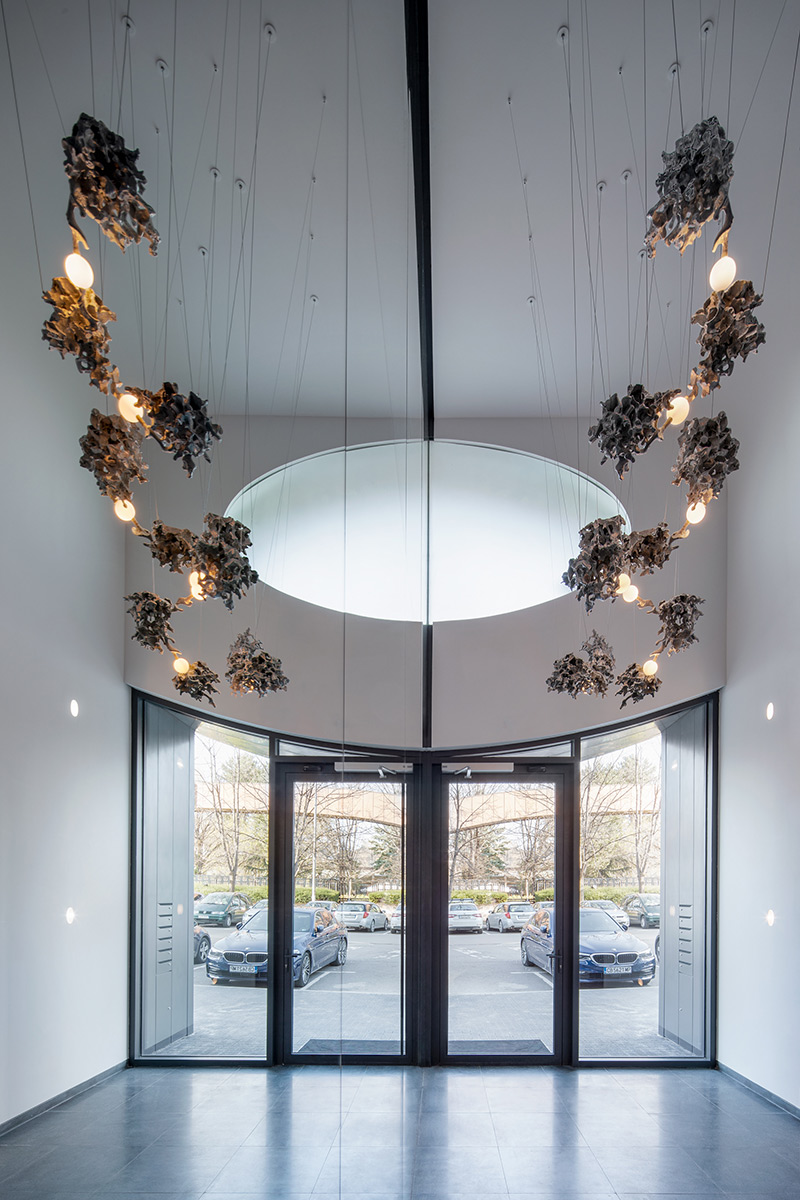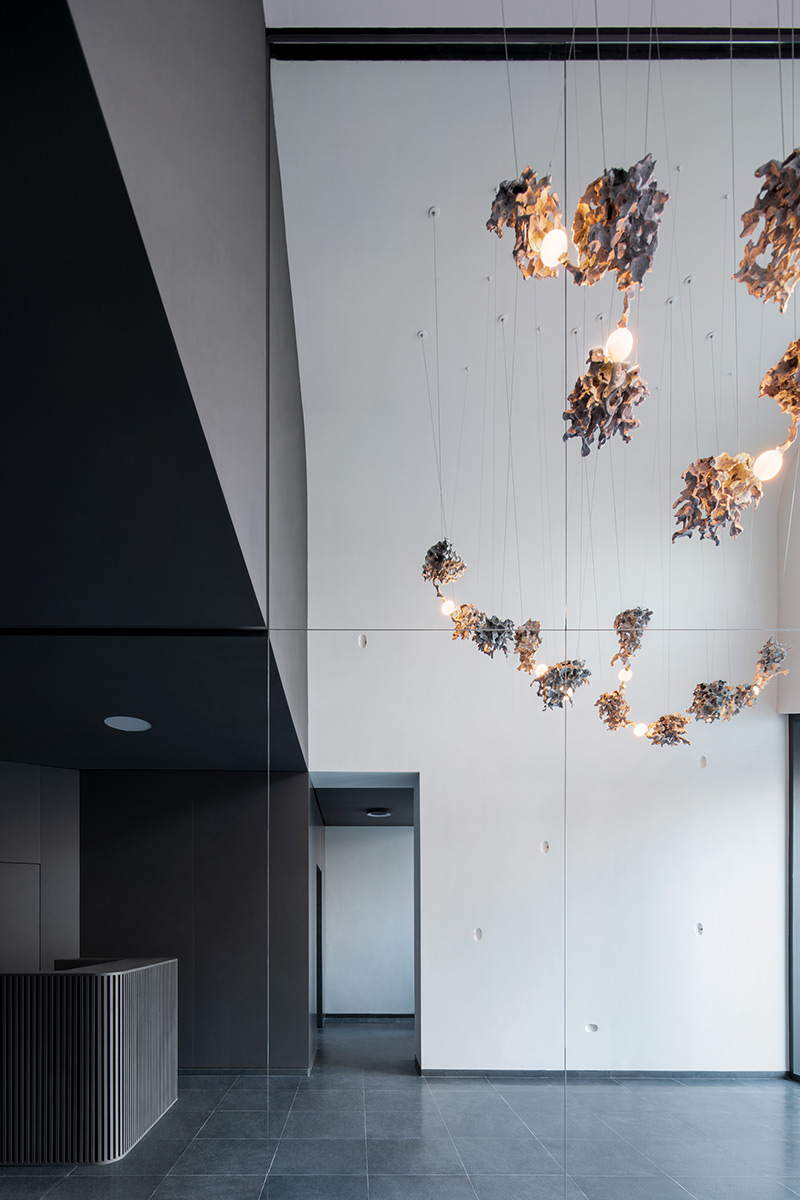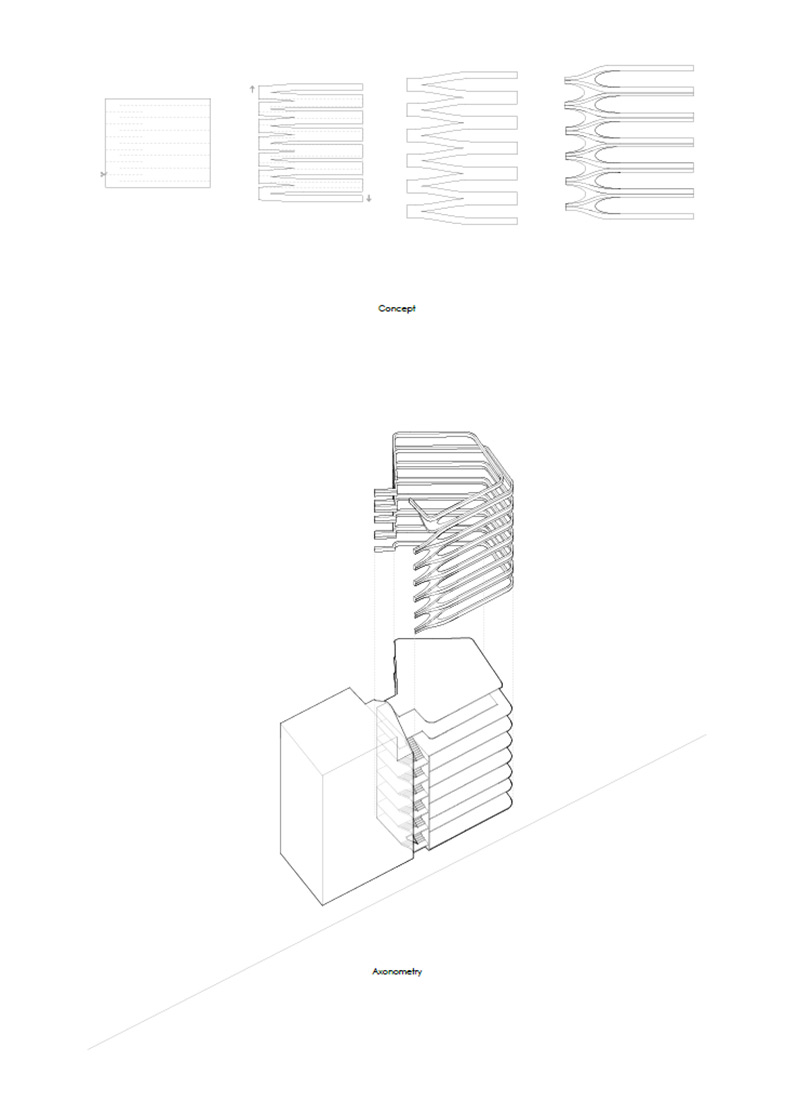 Credits
Architecture
STARH; Svetoslav Stanislavov
Team
Dimitar Katsarov, Iva Kostova, Radostina Petkova, Petar Nikolov, Hristo Dushev, Borislav Stanchev, Zhenia Atanasova, Georgi Pasev, Ivan Kovachev, Vladimir Kavaev, Debora Dimitrova, Sanya Kovacheva, Desislava Georgieva
Client
Bigla III Ltd.
Year of completion
2021
Location
Sofia, Bulgaria
Total area
2.100 m2
Photos
Dian Stanchev
Project Partners
Bigla III Ltd, TAL Engineering, Soliform, Reynaers Aluminium, Guardian Glass, Corian
Related posts
Powered by