In 2017 it became necessary to expand Avenue Hostel, located in a historic apartment building, with new community spaces. A reception area, a lounge, a community kitchen with canteen, a bar, and some new dormitories were planned to be placed into the newly occupied spaces.
Challenge: how to utilize 'spatial reserve' of historic apartment buildings?
The main challenge was the transformation of a historic apartment building -with a layout structure fragmented during the XXth century- into a place with generous, spatious areas that can serve the public functions of a community lodging. We were looking for means of how to utilize the "spatial reserve" of these real estates in the formation of intensively used community spaces.
Project: building spatious areas and flexible furniture to adapt to changing use
Enabling simple transformability and free, diverse usability were the main principles during the design of the spaces and the community furniture as well. Partition walls and suspended ceilings were removed to create adequate proportions for densely populated public areas. An exposed installation for the electric system and easily demountable furniture aim at creating an environment that can rapidly adapt to unknown future uses.
What makes this project one-of-a-kind?
By the refurbishment of Avenue Hostel we aimed at utilizing the flexibility of historic downtown apartment buildings provided by their generous dimensions. We developed simple interventions in the form of flooring, lighting system and furniture that enable easy adaptability to unknown future changes.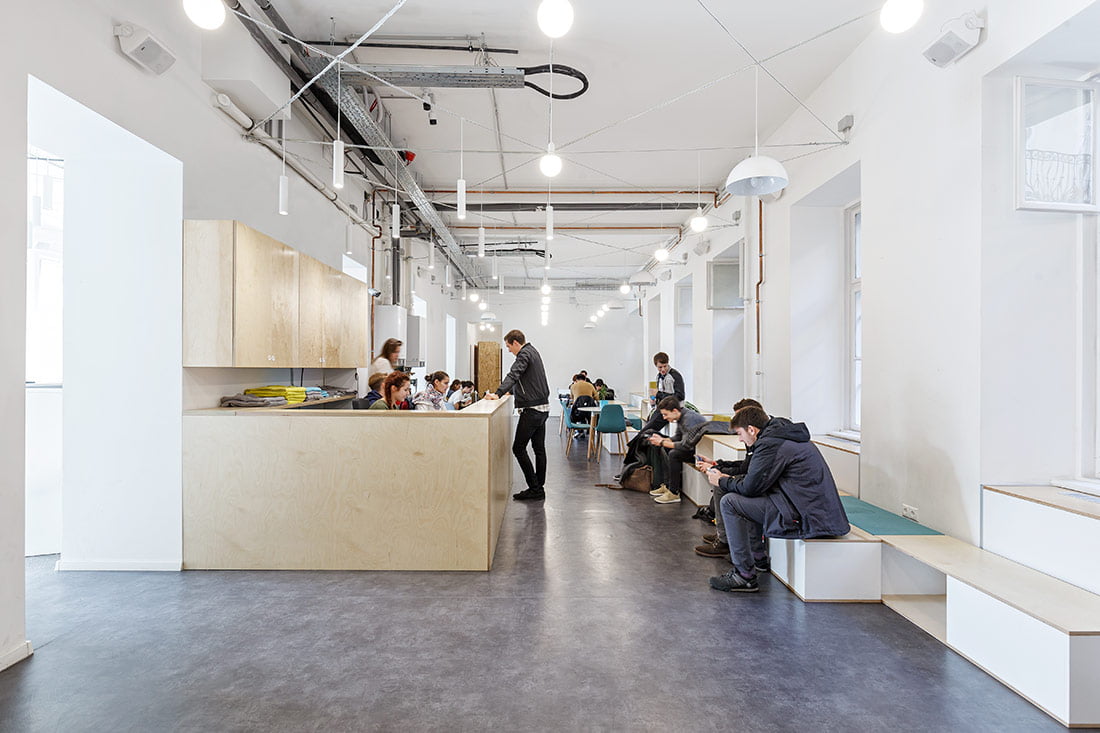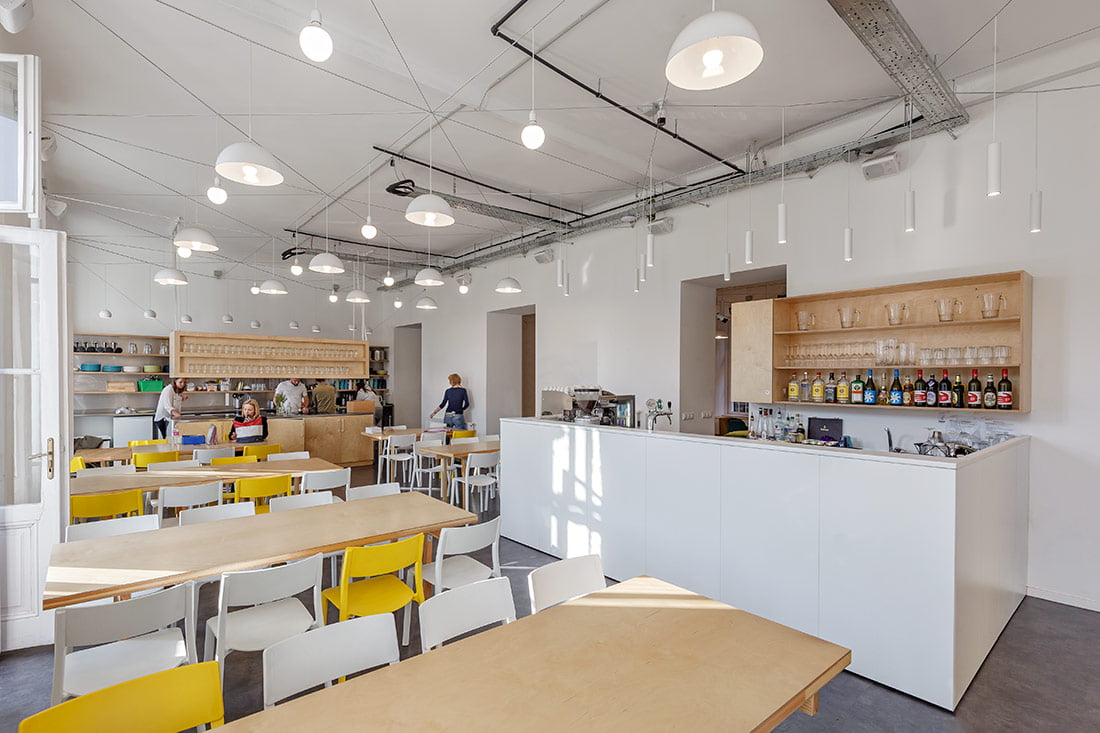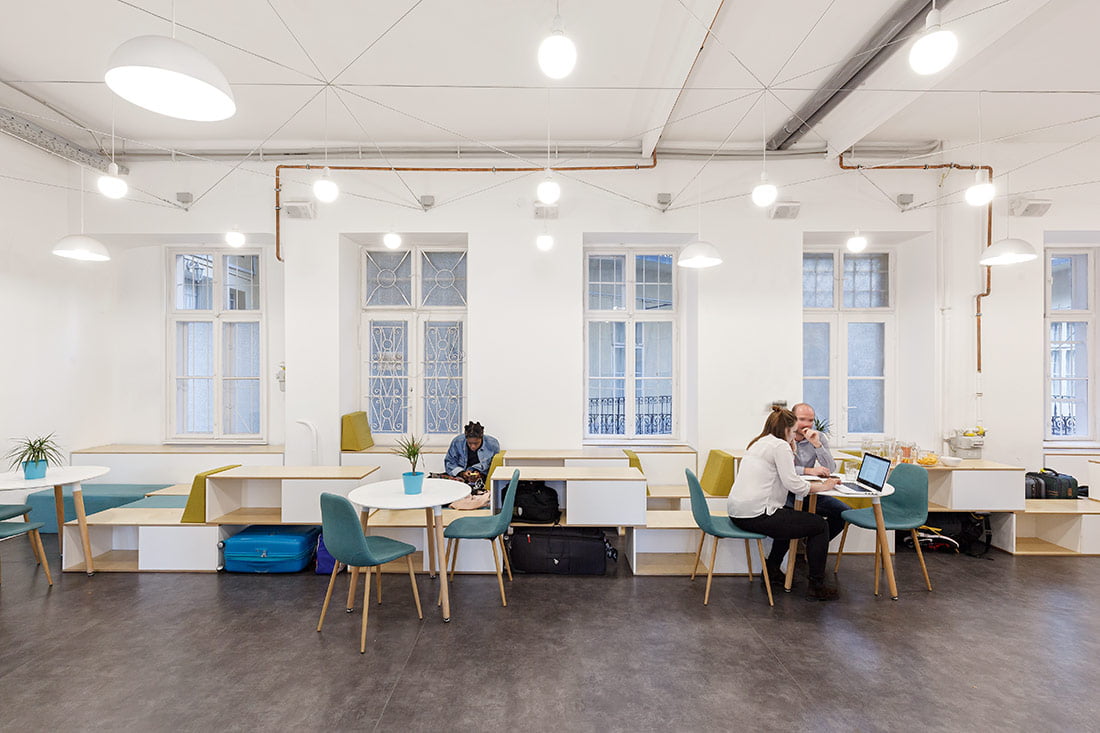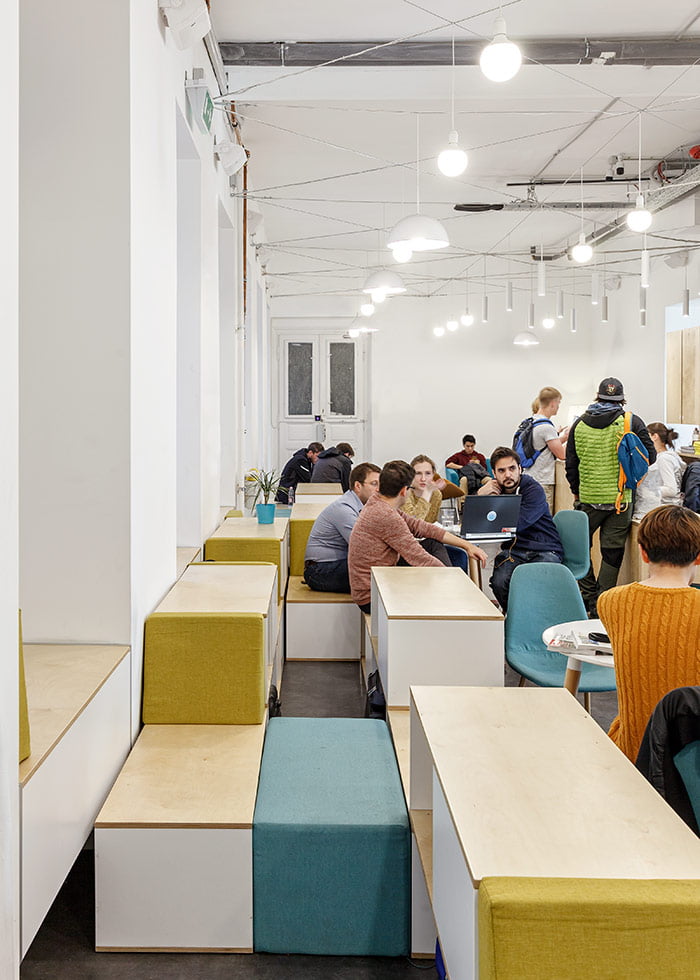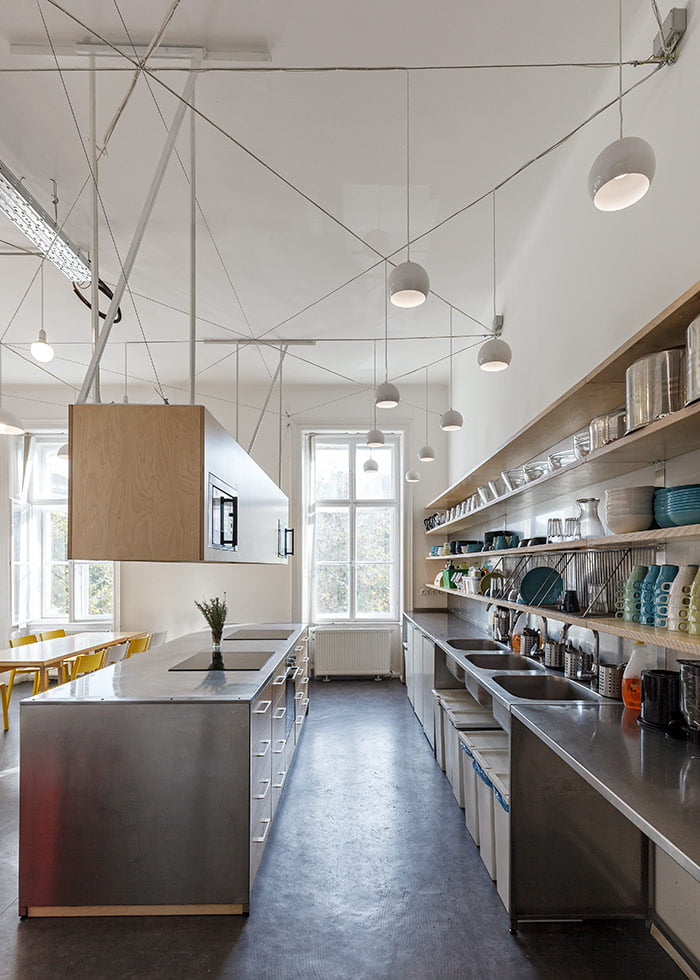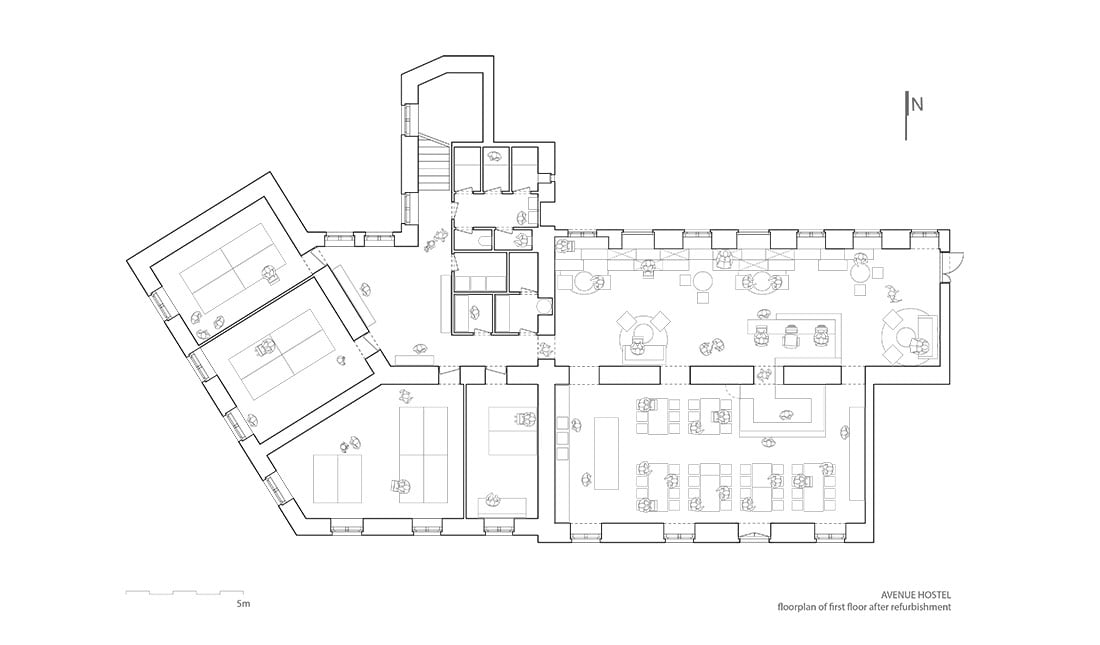 Credits
Architecture
Partizan Architecture; Gergely Hory, Zoltán Major, Péter Müllner
Client
Forguest Oktogon
Year of completion
2017
Location
Budapest, Hungary
Total area
1140 / 200 m2
Photos
Balazs Danyi
Project Partners
PRTZN Architecture, Vakum design, SLV
Related posts
Powered by