This bench is for the unique among us. For the Italian who dares to drink her cappuccino after 11am. For the granddad who drives electric. And for anyone who loves novelty.
The Ava bench can be placed at the dining table with our Ava arm chairs, but is equally fit to support people as they put on their shoes in the hallway. Or, to serve as a stylish loveseat anywhere that needs a little love.
Ava's ergonomic, human-contoured upholstered seats are thinned out, to give them an airy look and feel. They are available in oak, leather, or a combination of wool and flax, in carefully selected, contemporary colours that each complement Ava's solid oak frame.
A word by the designer
"It takes only one glance to learn why our Ava bench is designed for the divergent. This solid oak bench rocks a unique A-shaped leg  construction, connected to a slender, bent backrest. This is just like with her little sister, the Ava arm chair, which we created early 2018. This connection makes each design radiate a distinct and iconic sort of grace. As people are used to from me by now, I've been looking to reach the boundaries of solid oak in the design of the Ava bench. Meaning; to use as little as possible, to showcase grace and maintain transparency in a room, whilst still providing great strength and impeccable balance. I think we've succeeded. As Ava showcases pure minimalism, as much as one could dream of in a solid oak piece."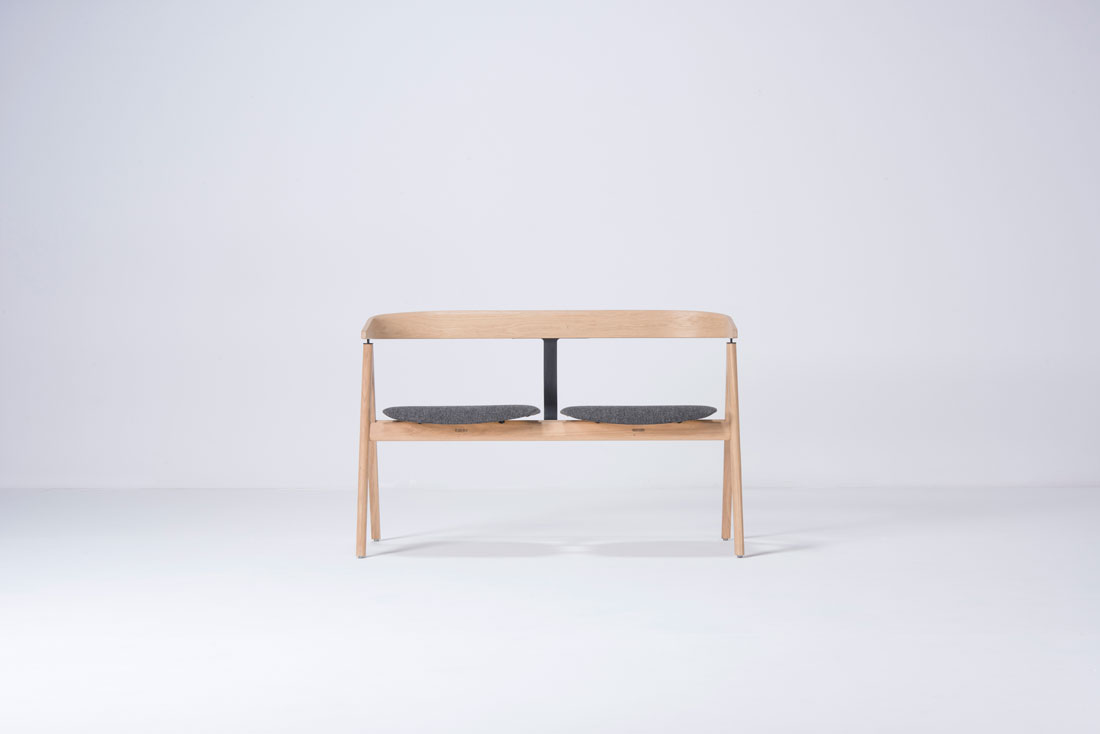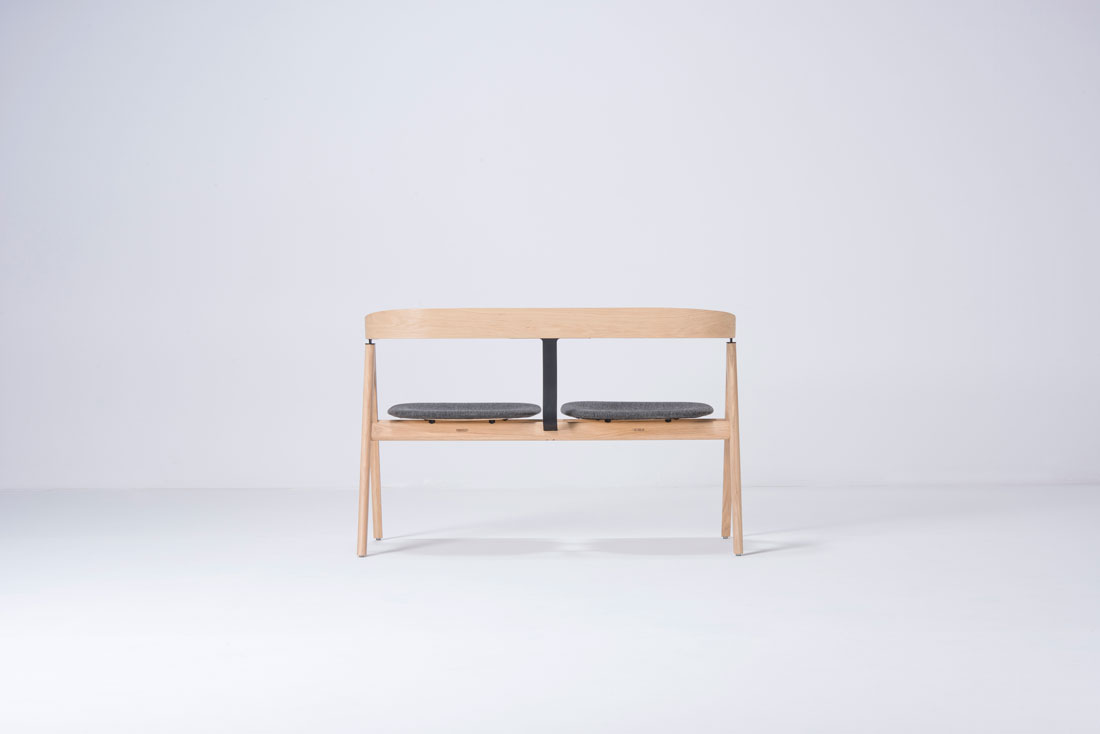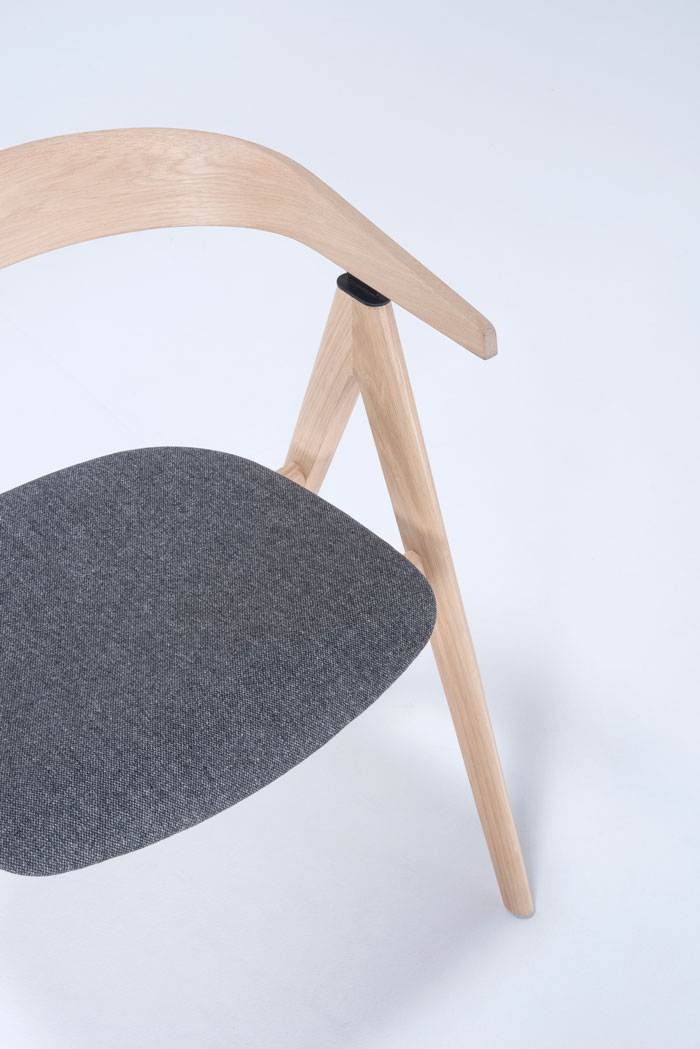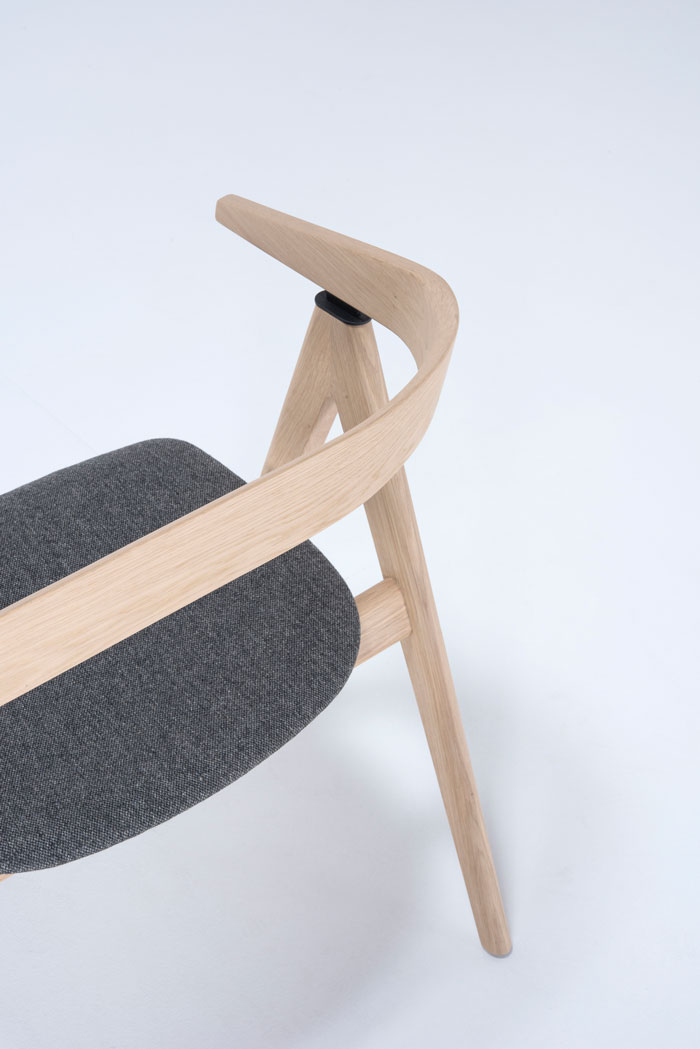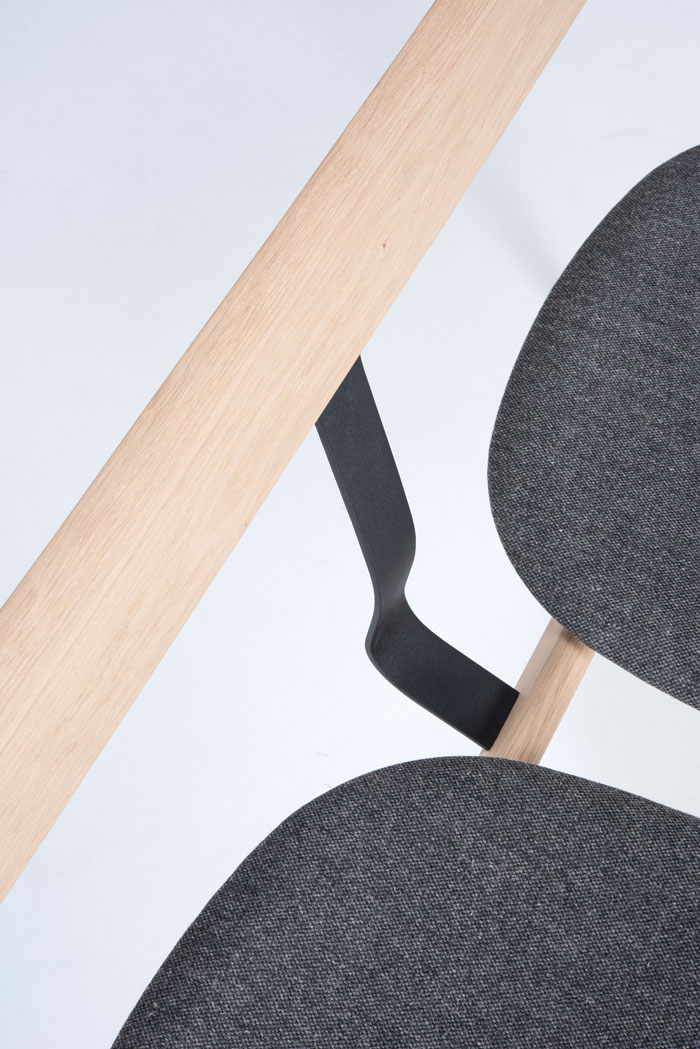 About author:
Salih Teskeredzic, In-house product designer
When Salih walks into a room, his energy is infectious. He puts passion and emotion into every design and aims to create products that people truly love. The design studio is Salih's playground, and his pencil is his favourite toy. He spent 18 years in Austria, and speaks perfect German. So when Salih gets a design just right, it's common to hear him loudly expressing his joy in German. We don't always understand what he's saying, but we're clear on how he feels. Salih is the reason we use natural materials in all our Gazzda products. He shares his
passion for wood with all of us, and has helped us appreciate that magical moment when we touch a finely crafted, smooth piece of polished wood. But Salih doesn't just share his passion with us. He's been teaching industrial design to promising youngsters since 2004. Among his students, Salih's near obsession with wood is so well known, they affectionately call him 'Geppetto'. Someday, one of Salih's creations will likely turn into a real boy.
FILE
Author: Salih Teskeredzic
Country: Bosnia and Herzegovina
Producer: Gazzda
Year of production: 2018
Text provided by the authors of the project.