The attic apartment was constructed as part of the conversion of a common storage area into three apartments. The apartment is designed as a single living space; the individual "rooms" are determined by the service core built around the existing chimney. The core box comprises a kitchen, a bathroom, a niche for the gas stove and a washing machine and a toilet. The roof truss divides the space into four niches with different functions. On the east side, there is a dining room and a living room exiting to the French balcony as well as an extension of the shower. The niches on the west side are more intimate, separated by a curtain for sleeping or working. An additional sleeping area is provided at the landing above the staircase and is accessible by a ladder that can also be used for access onto the central box.
The materials chosen are simple. The mantle of the central box is made entirely of birch plywood. In a single space, the cleaned and brushed existing wooden structure stands out, with accentuated new metal joints painted in green. Other metal elements, a ladder and a curtain guide are also painted green. The floor is a concrete screed, finally treated with an epoxy coating.
The new apartment is designed to suit residents, who enjoy open spaces with undefined borders, the volume of the space being as important as the floor area.
What makes this project one-of-a-kind?
Having a client that believes in the same ideas and follows the project from the first sketch to the final details, doing most of the renovation work by himself.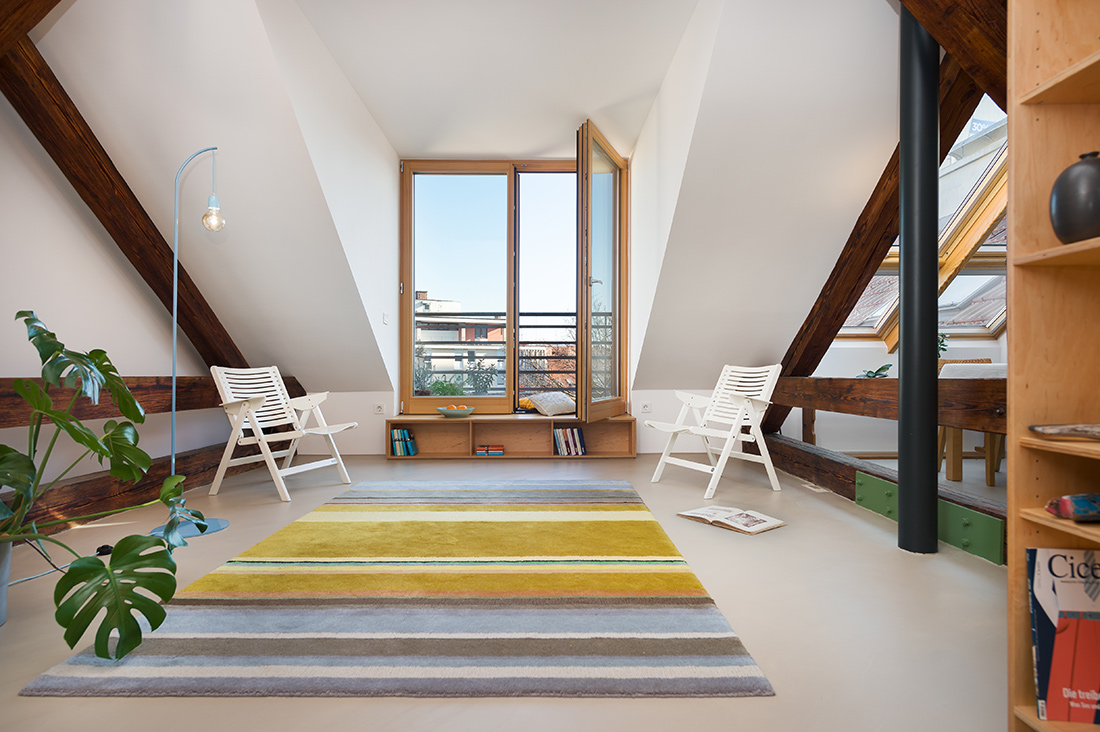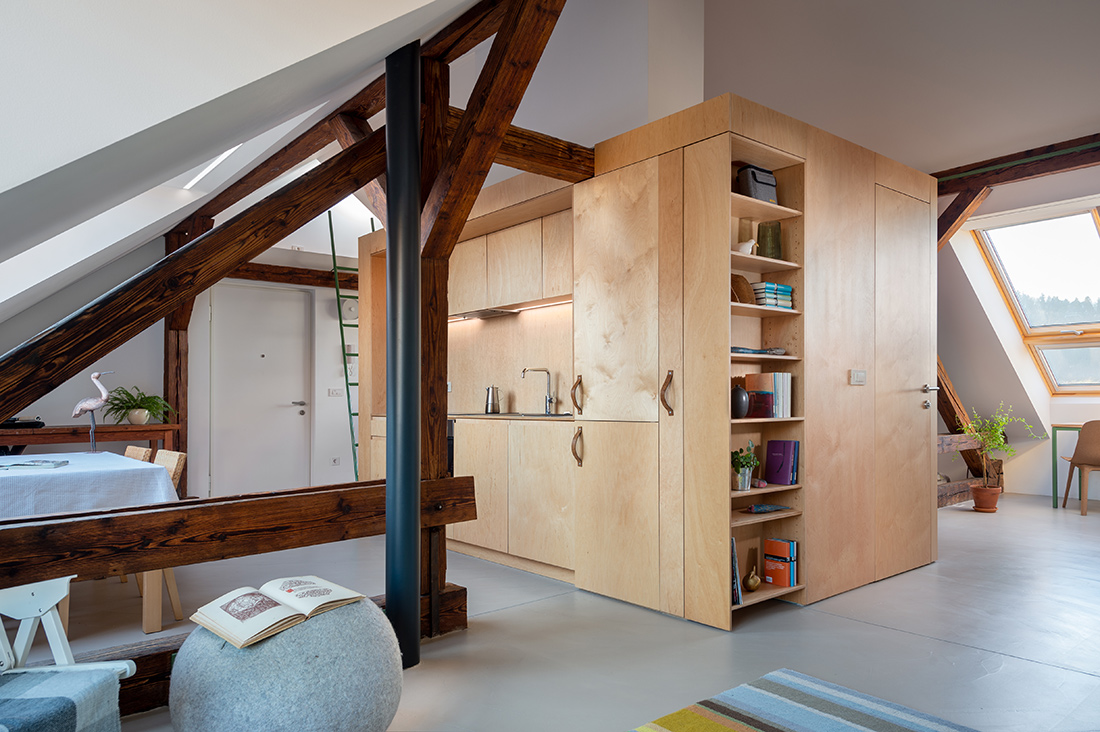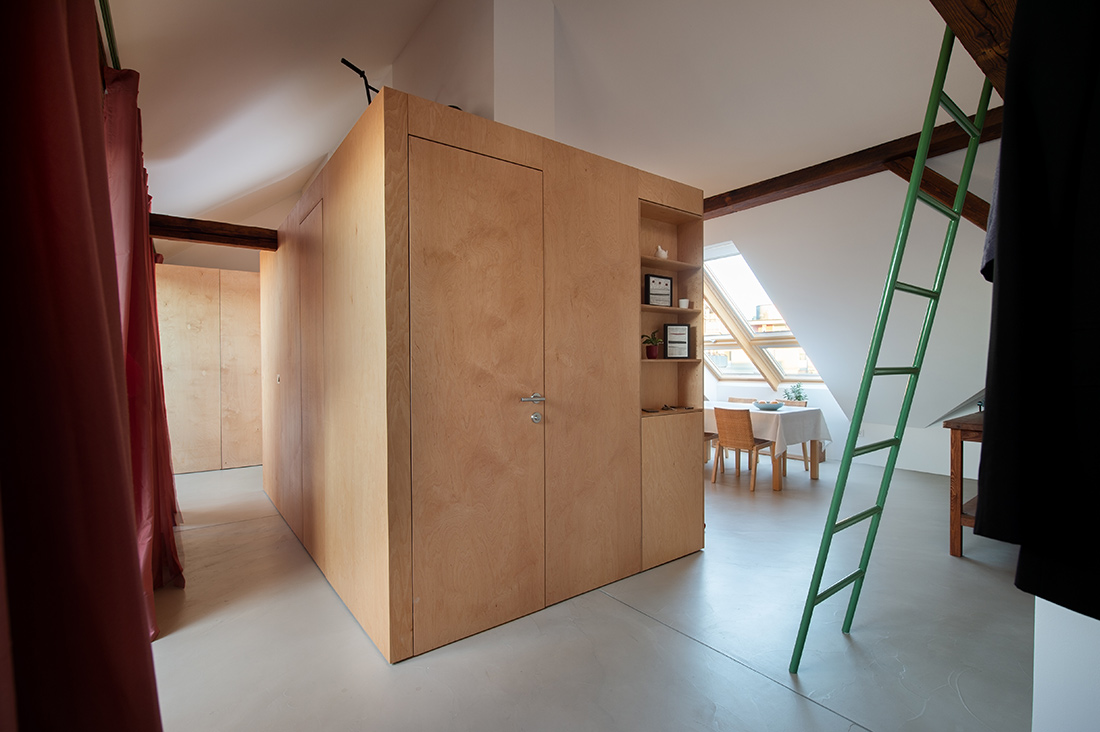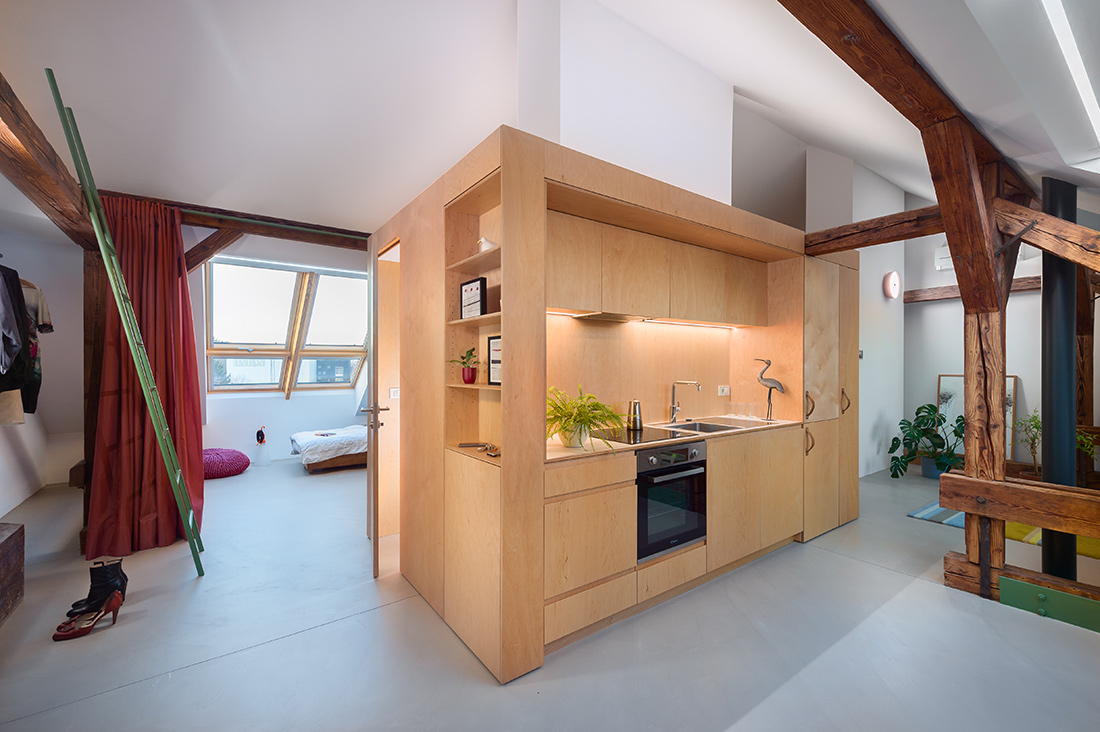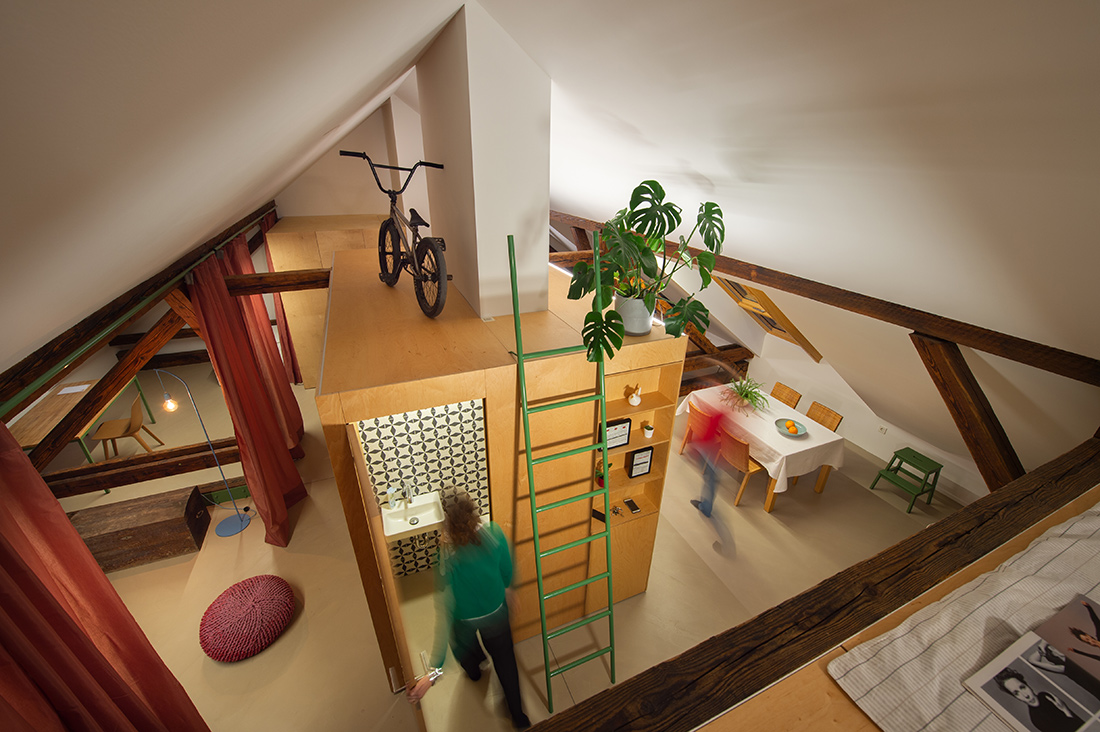 Credits
Autors
kombinat.
Client
Private
Year of completion
2019
Location
Ljubljana, Slovenia
Total area
90 m2
Photos
Janez Marolt
Project Partners
Mizarstvo Škof & OBA d.o.o., tojo.i.to, Bauhaus, Svetlarna d.o.o., Sika Slovenija d.o.o.,
Velux Slovenija d.o.o., Lokve d.o.o.
Related Posts
Powered by