An idea of a playground in front of a cemetery may sound a bit unusual but life proves it right: the visitors today are coming to Šmartinski Park Playground from near and far. It's one of the city's biggest and most exciting playgrounds. The initial design idea was to provide a play area for all, no matter the age, physical or mental ability. The design team's previous experiences with school and nursery kids participating in various play projects were used as most valuable baseline for a new design concept.
The design itself was to provide spaciousness, playful terrain, water feature in combination with sand, lots of vegetation and play equipment with a diverse set of functions. Playful water feature and path design were moulded to the park layout, adding soft curved circular shapes with high play value to the existing straight functional park paths. Some of the users initiated ideas, such as circular paths for running or scooter riding with graphic length marks, a wavy up and down path and a softly curved hill with assortment of slides are the busiest features alongside water play – pumps, dams, channels or mills in combination with sand, a rarity in Ljubljana's otherwise diverse play options.
What makes this project one-of-a-kind?
Today's Šmartinski Park used to be a vast area of informal and individuals' allotment gardens, which were cleared in a close cooperation between mayor's office, municipal officials and public companies. Rehabilitation of the space was discussed and planned along with fieldwork which led to an idea of step by step interventions in close cooperation with the nearby local communities.
Text provided by the architects.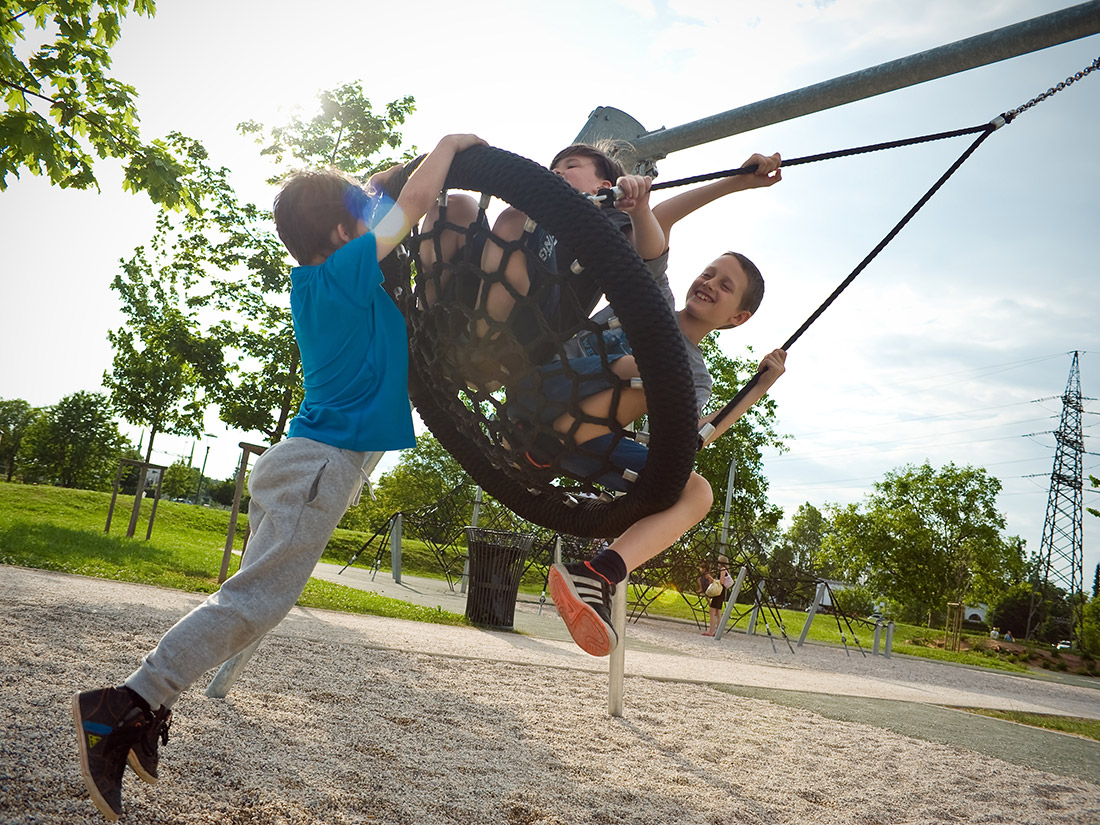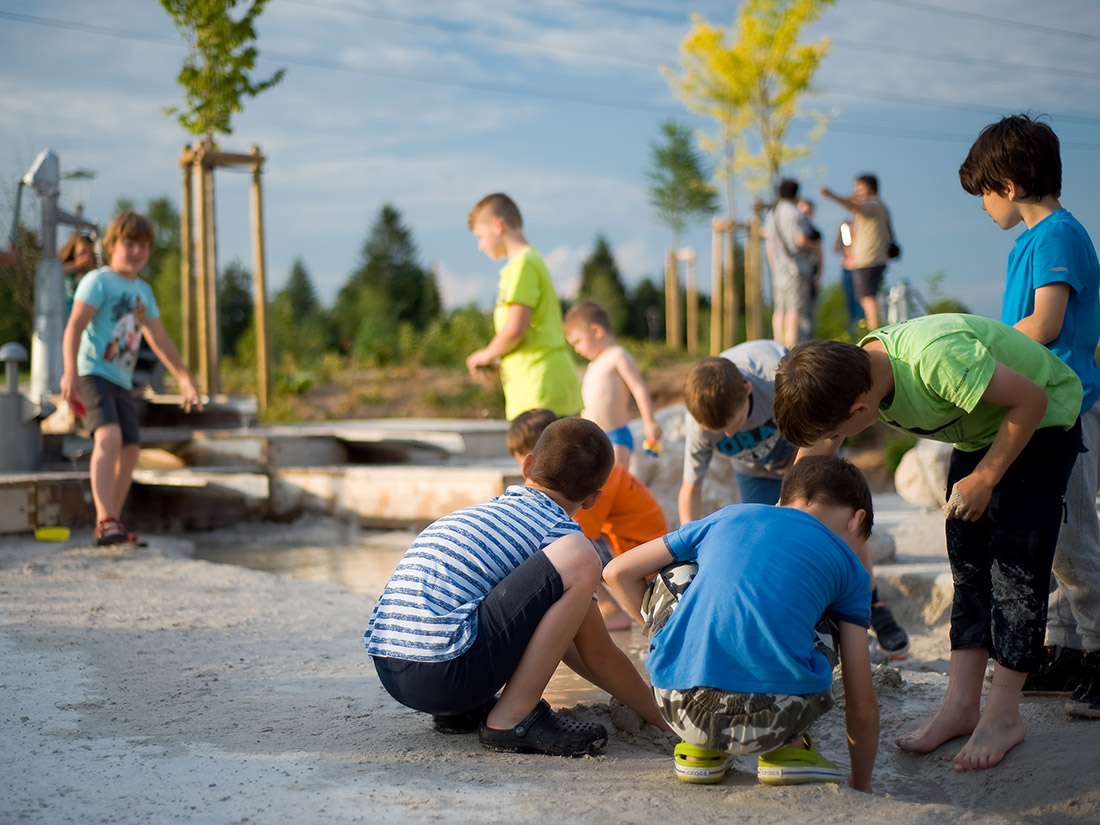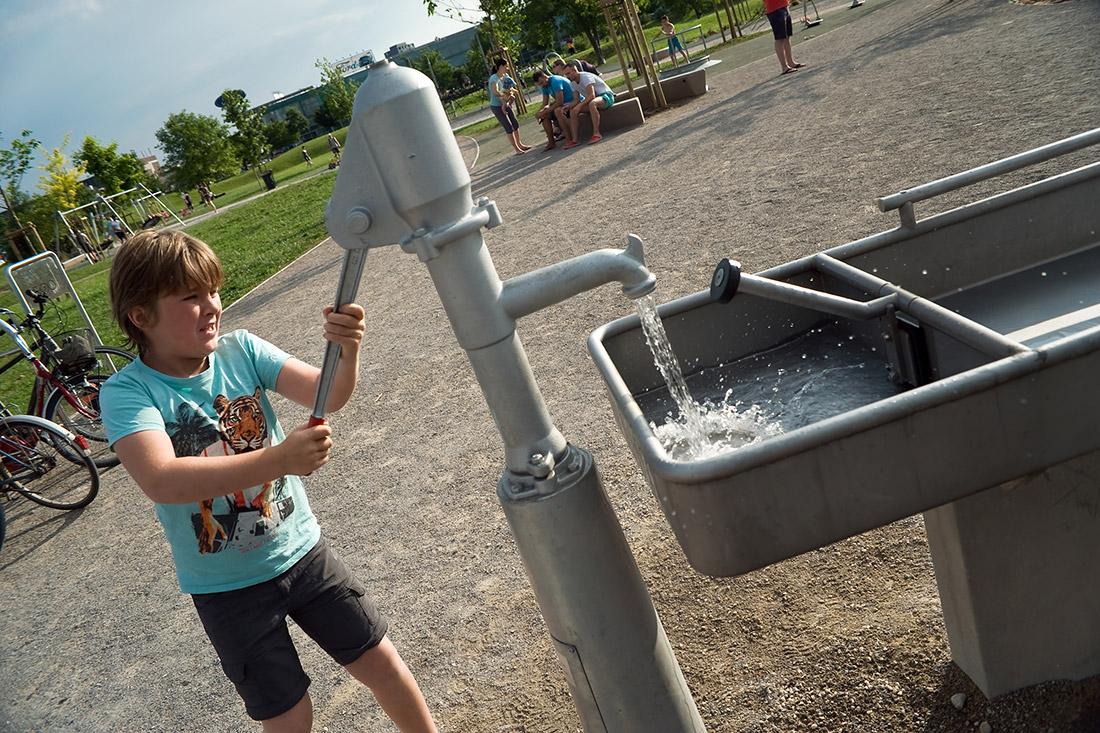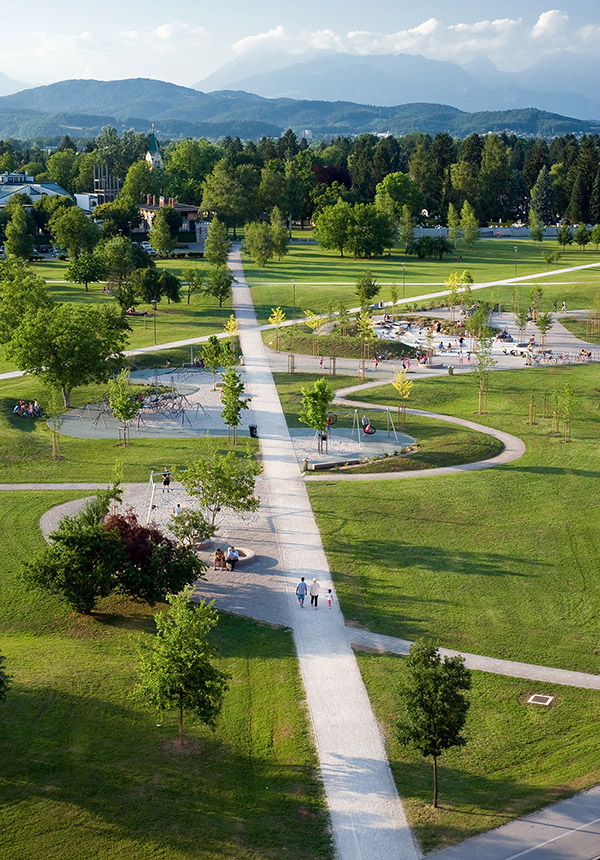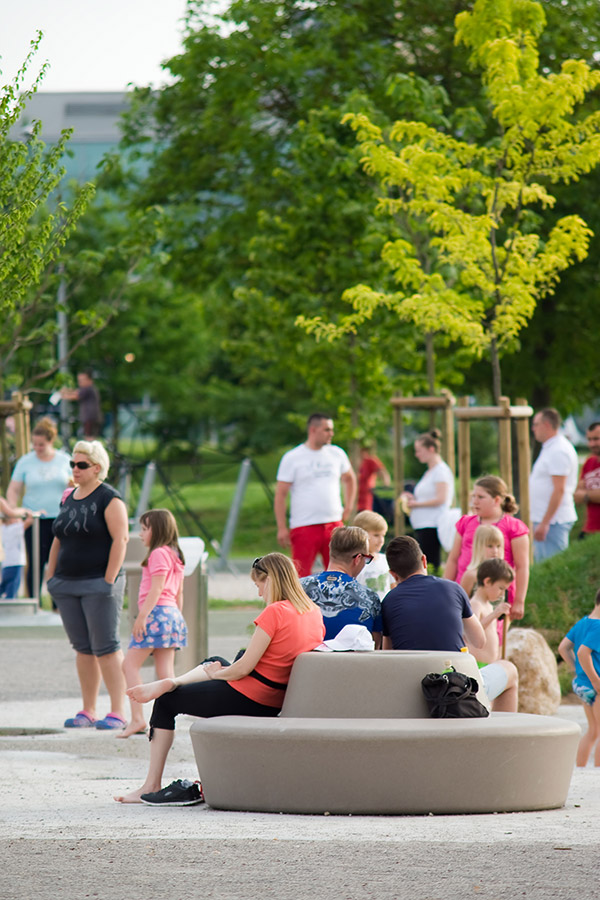 Credits
Architecture
Maja Simoneti, Urša Kranjc, Klara Sulič, Sergej Hiti; LUZ and Tomaž Stupar; Krajinaris
Client
Municipality Ljubljana
Year of completion
2016
Location
Ljubljana, Slovenia
Total area
11 ha
Photos
Luka Vidic
Project Partners
OK Atelier s.r.o., MALANG s.r.o.
Related posts
Powered by