How to design a fifty square meters apartment for a family of four with retreat options for all, two bedrooms, lots of storage and enough space for living during the day – on top of that in badly lit, disproportional rooms?
Heart of this vacation home in the Tyrolean Alps is a multifunctional southwest facing room, that offers a variety possibilities and different spatial experiences. The wooden floors are implemented of grey oiled, local ash wood. As a contrast, all carpenter works have been constructed in bleached maple. A green wool felt curtain was chosen to separate the bunks from the corridor. Many -partly hidden- storage compartments, niches, drawers and cabinets playfully suggest the use of the apartment as a weekend and holiday home.
What makes this project one-of-a-kind?
Spatial diversity, high-quality finishing with the help of local craftsmen.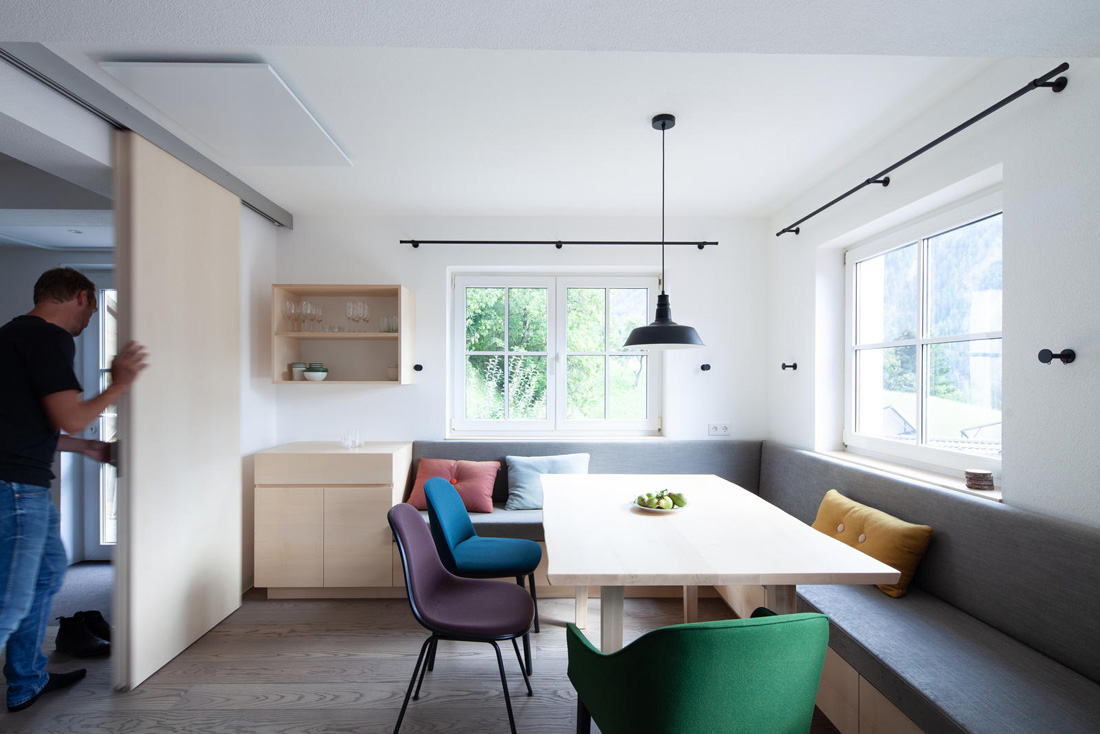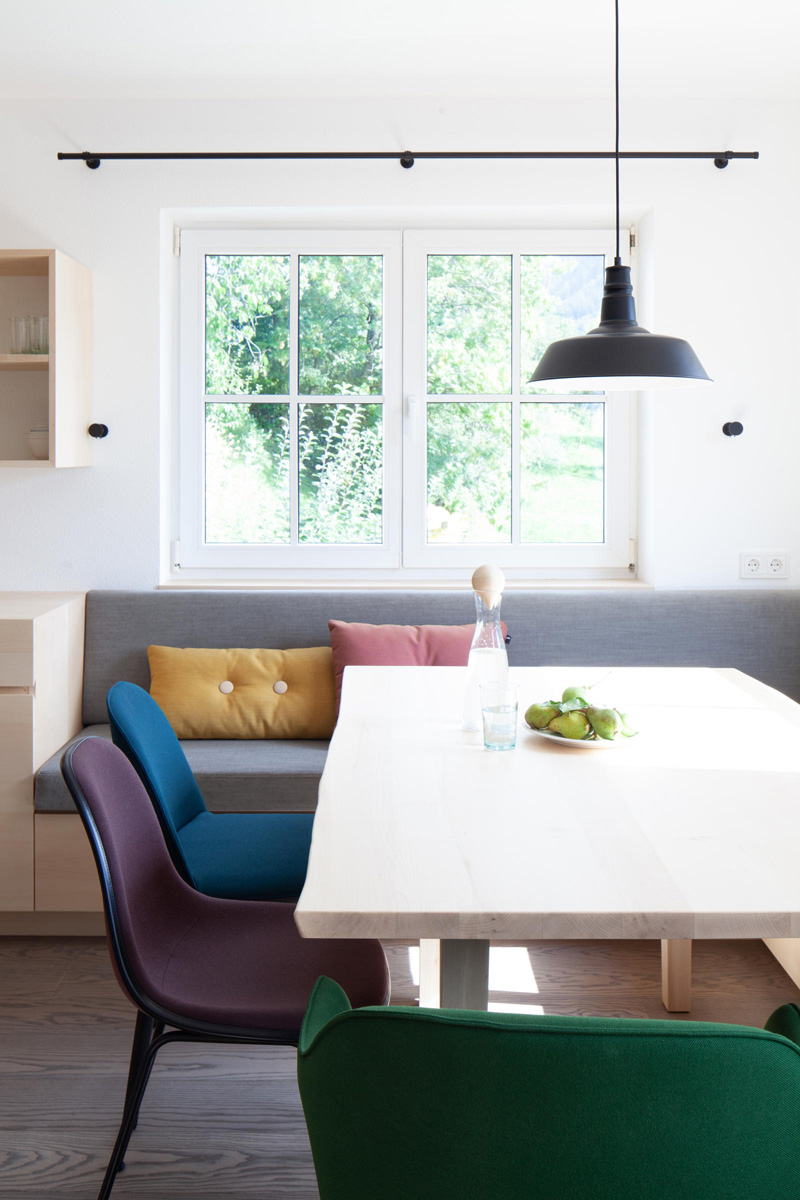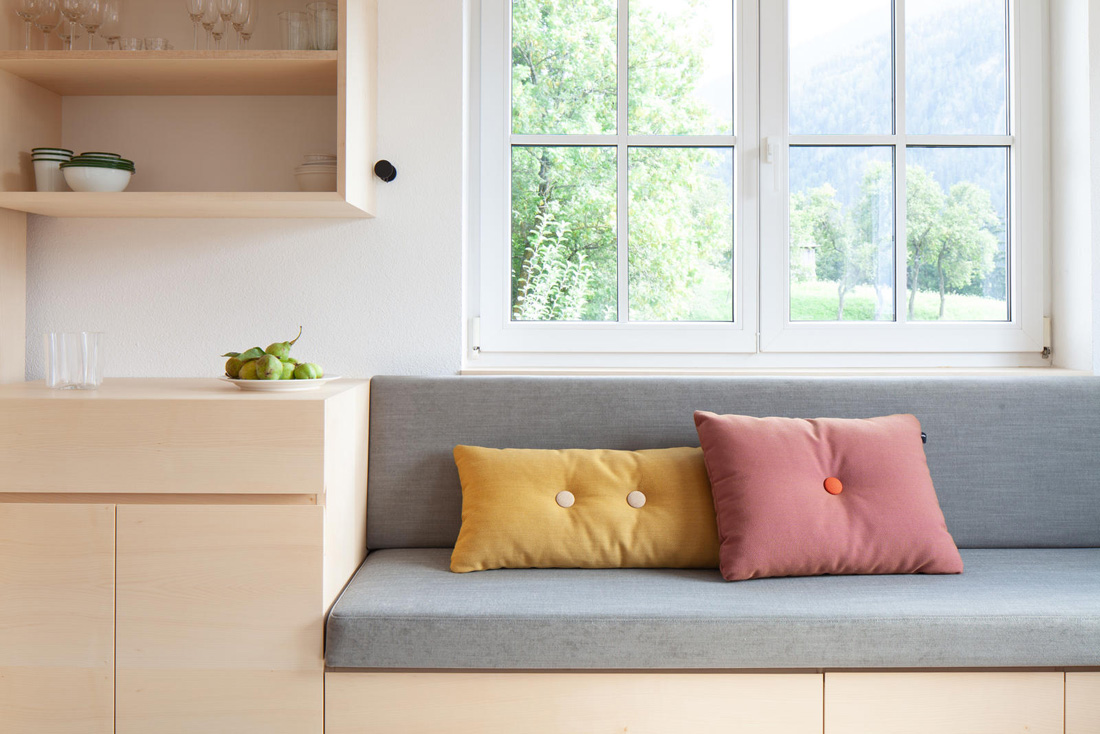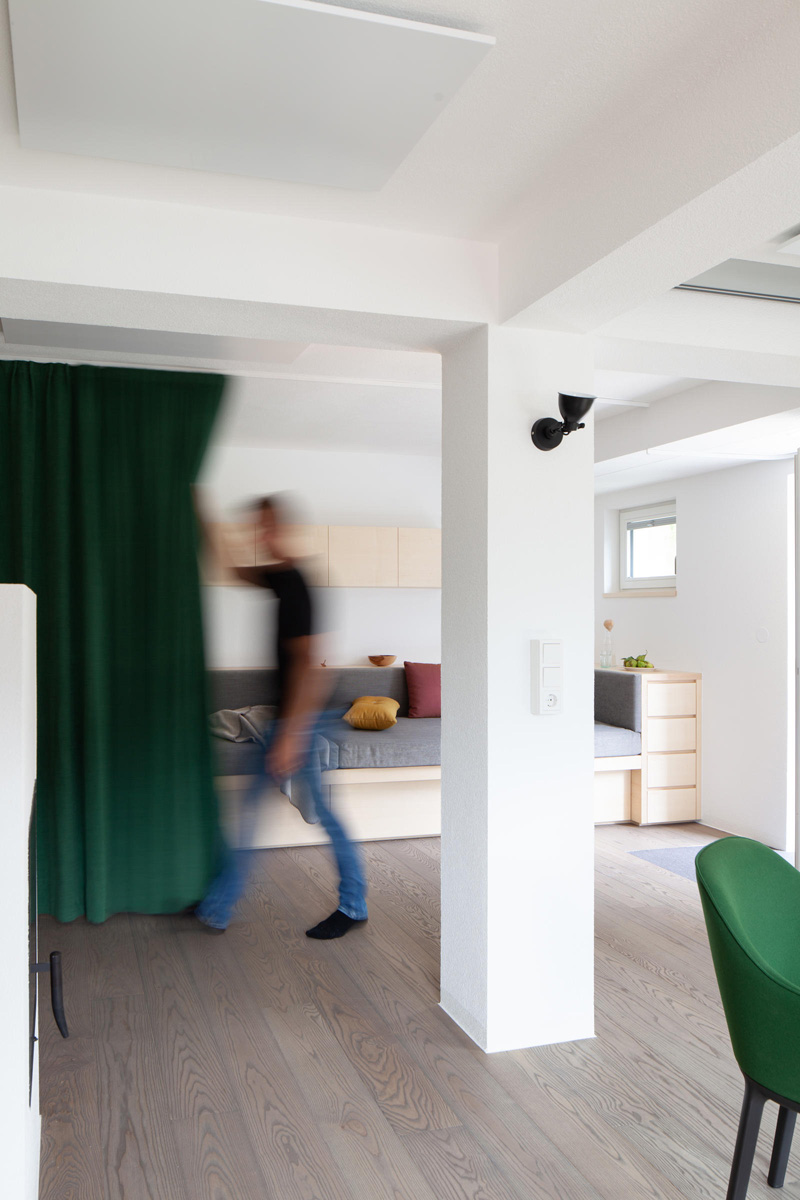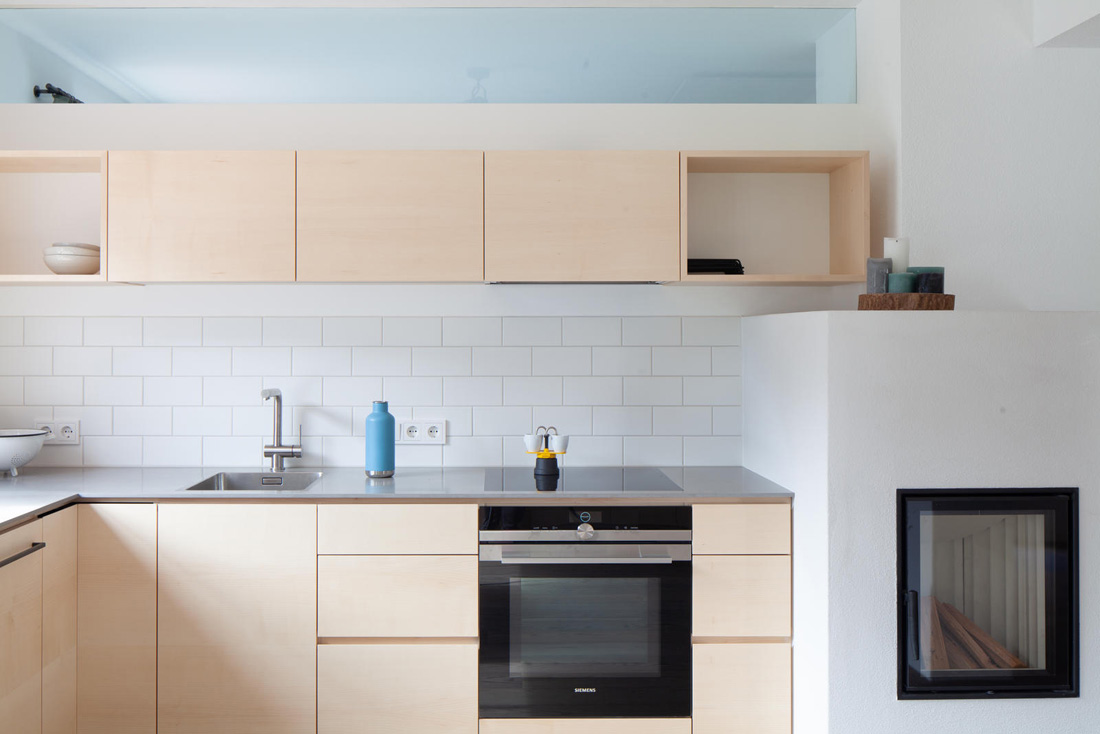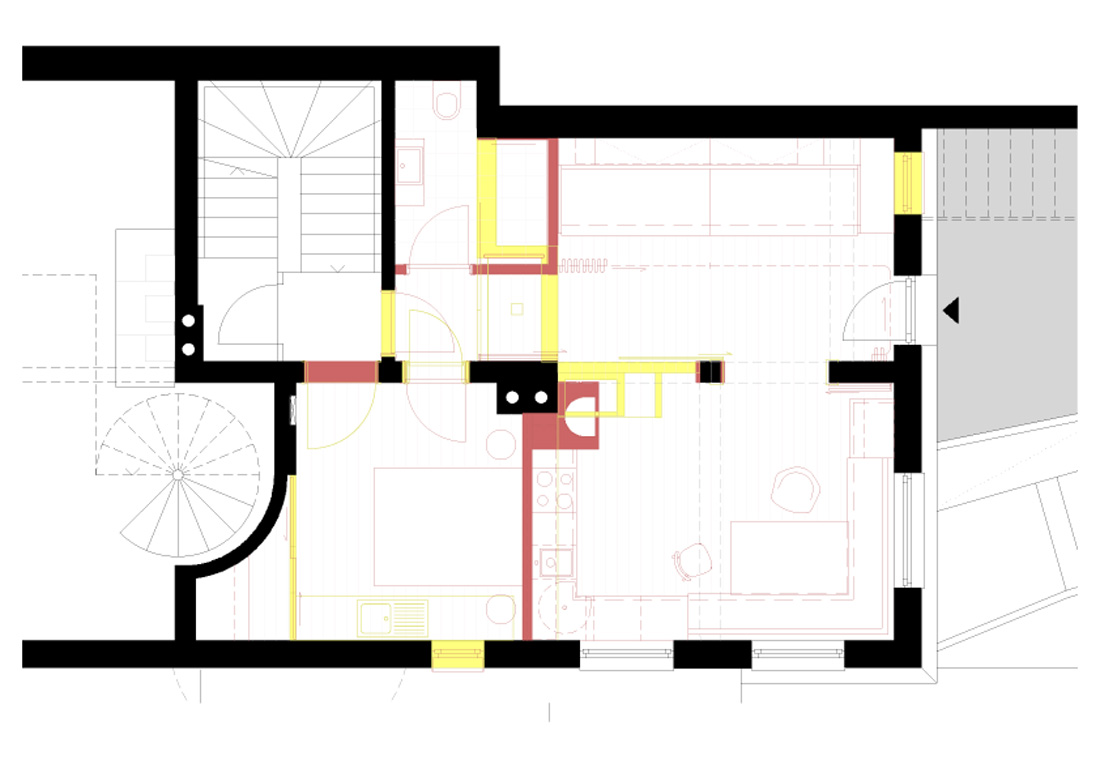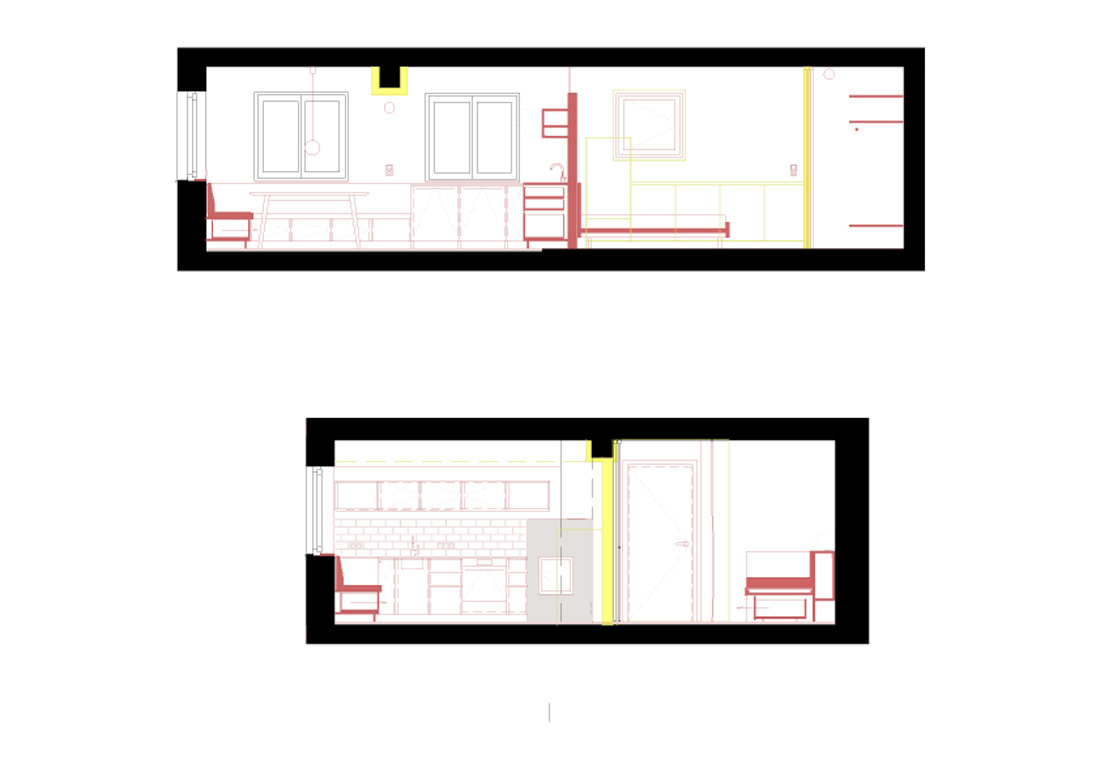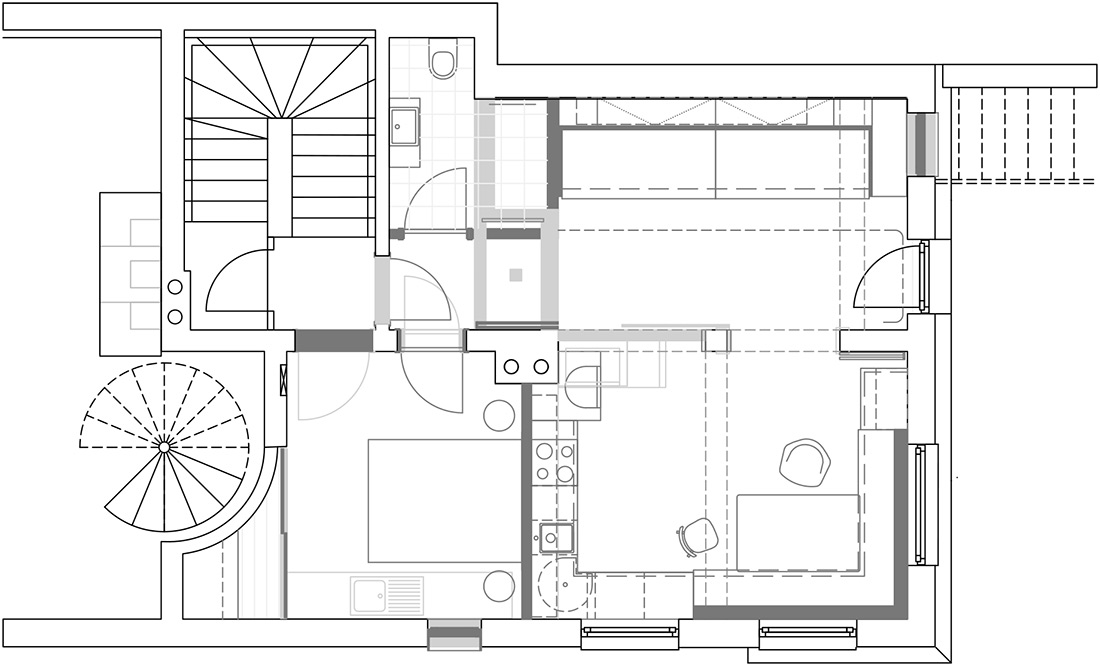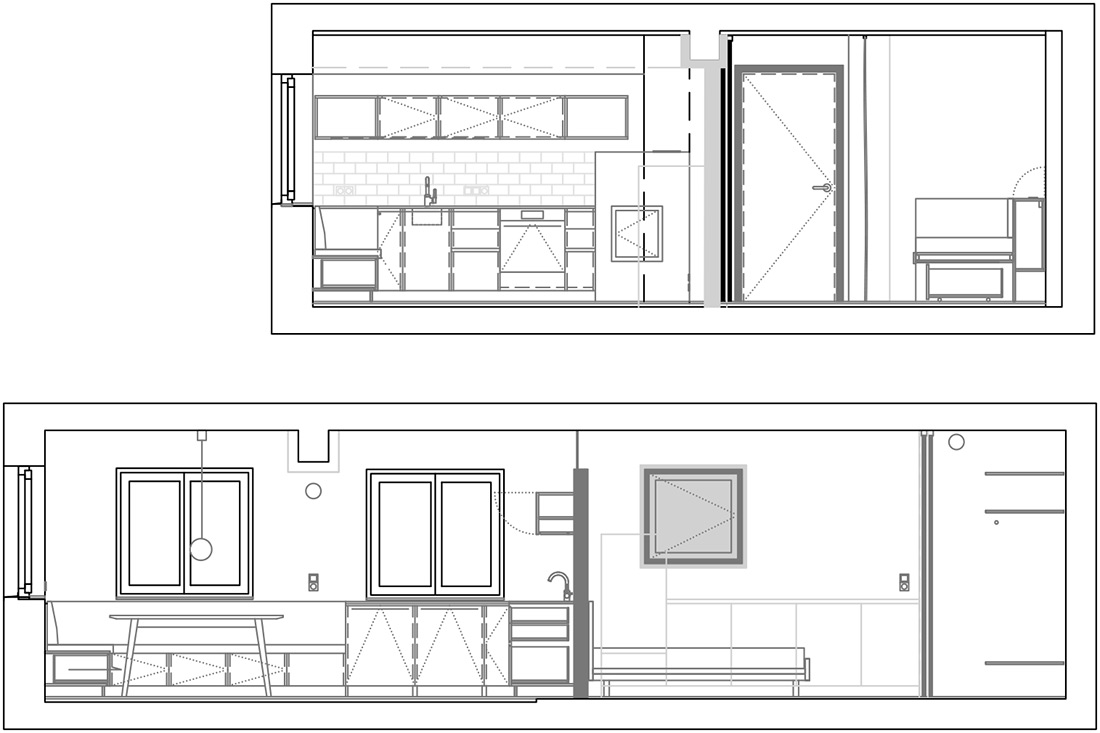 Credits
Interior
Groener Architekt ZT; Jurgen Groener
Client
Family O., the Netherlands
Year of completion
2018
Location
Kauns (Tyrol), Austria
Total area
59 m2
Photos
sonaar; Toni Schade
Project Partners
Other contractors
Tischlerei Martin Koch GmbH, Luzian Bouvier Haustechnik & Fliesen GmbH, Fifex GmbH, Ofenbau Kiechl, Elektro-Technik KALSBERGER GmbH, Bruno Mair Raumausstattung, Hilti & Jehle GmbH, Luzian Bouvier Haustechnik & Fliesen GmbH, Reiter Design GmbH
Related posts
Powered by