The high-quality residential complex impresses with affordable rents, good connection to the public transport and private as well as communal terraces, which form the green heart of the project and invite its residents for urban gardening.
Combining ecological awareness with social responsibility, the subsidized housing project offers possibilities for different living concepts e.g. a shared apartment for senior citizens, one third out of 231 flats is planned as a smart apartment. Additionally, the residents are free to use a swimming pool, a fitness-, a seminar- and a laundry room, a children's playroom and a bicycle workshop, all of which increase the living standard.
A spacious, light-flooded atrium provides the main access to both buildings connected by a large, communal terrace. Cantilever balconies, architectural kinks, protrusions and recesses shape the sophisticated, sculptural façade of the sun-yellow residential building in the south (Sne Veselinović Architektur). In contrast to it, the pearly-white building in the north (Josef Weichenberger Architects + Partners) is highlighted by undulating kinks of the balconies.
What makes this project one-of-a-kind?
The main goal of the residential project In der Wiesen was to create a socially, ecologically and economically responsible and at the same time, artistically sophisticated high-quality architecture tackling the contemporary challenges of our times. This goal was reached by realizing generous private as well as communal terraces within a subsidized, large-volume, social housing project offering affordable rents and a high living standard. In der Wiesen provides a not only a generous atrium and several communal spaces within the building, but also shared terraces with possibilities for Urban Gardening and social interactions.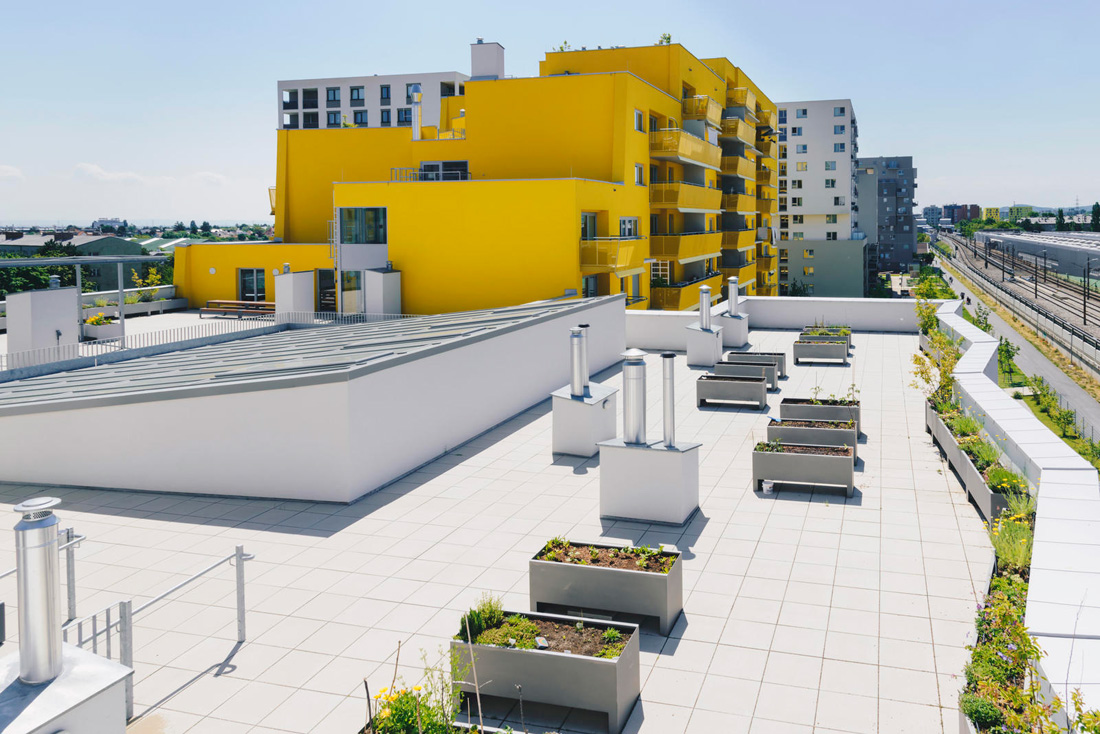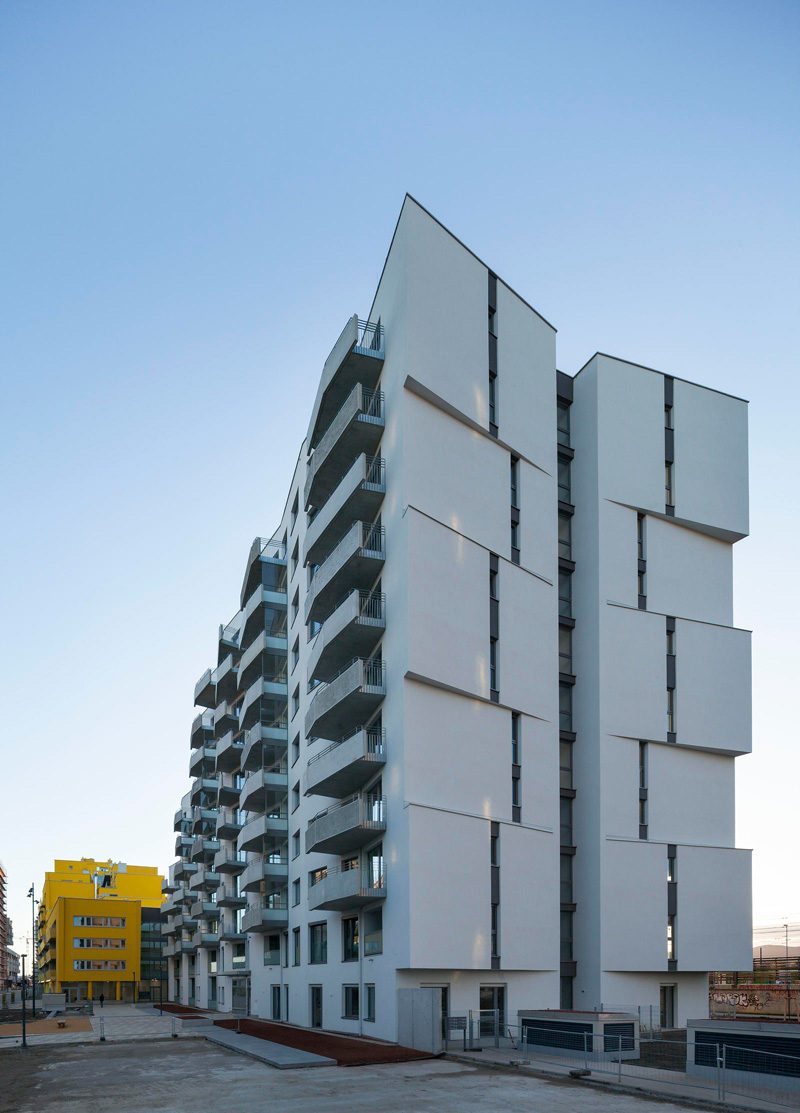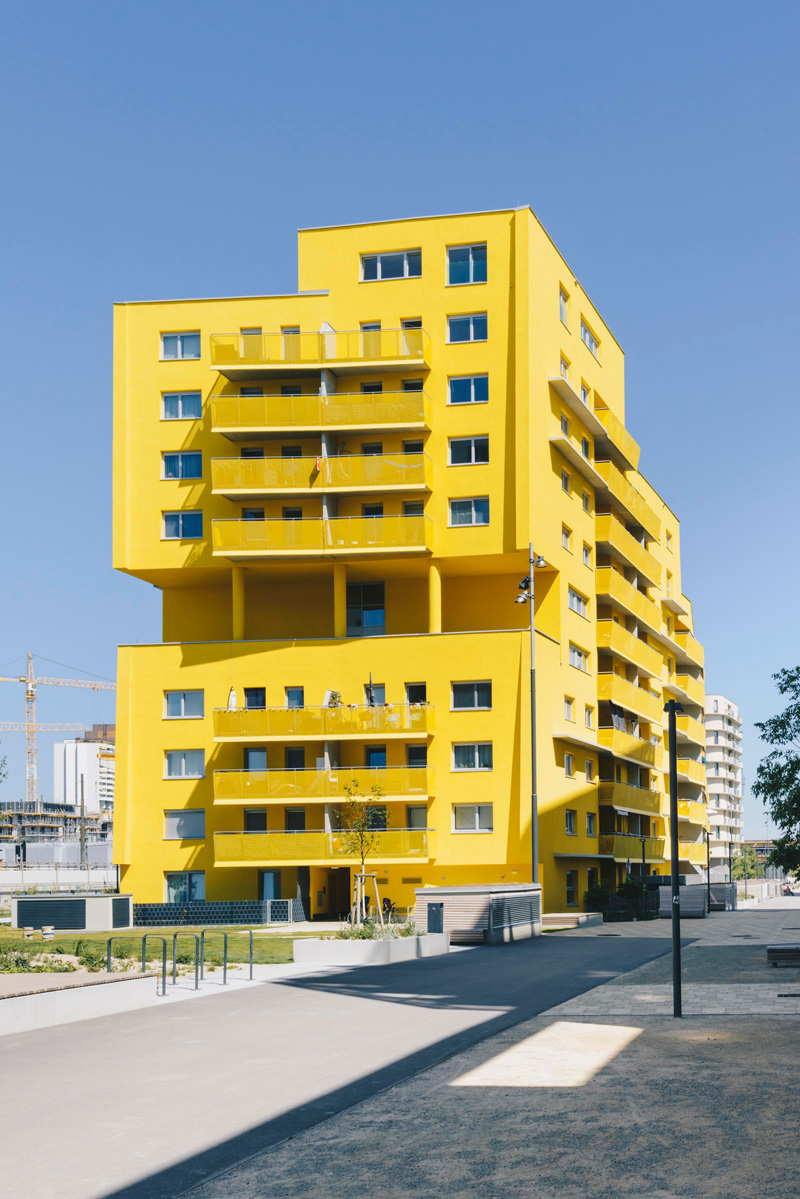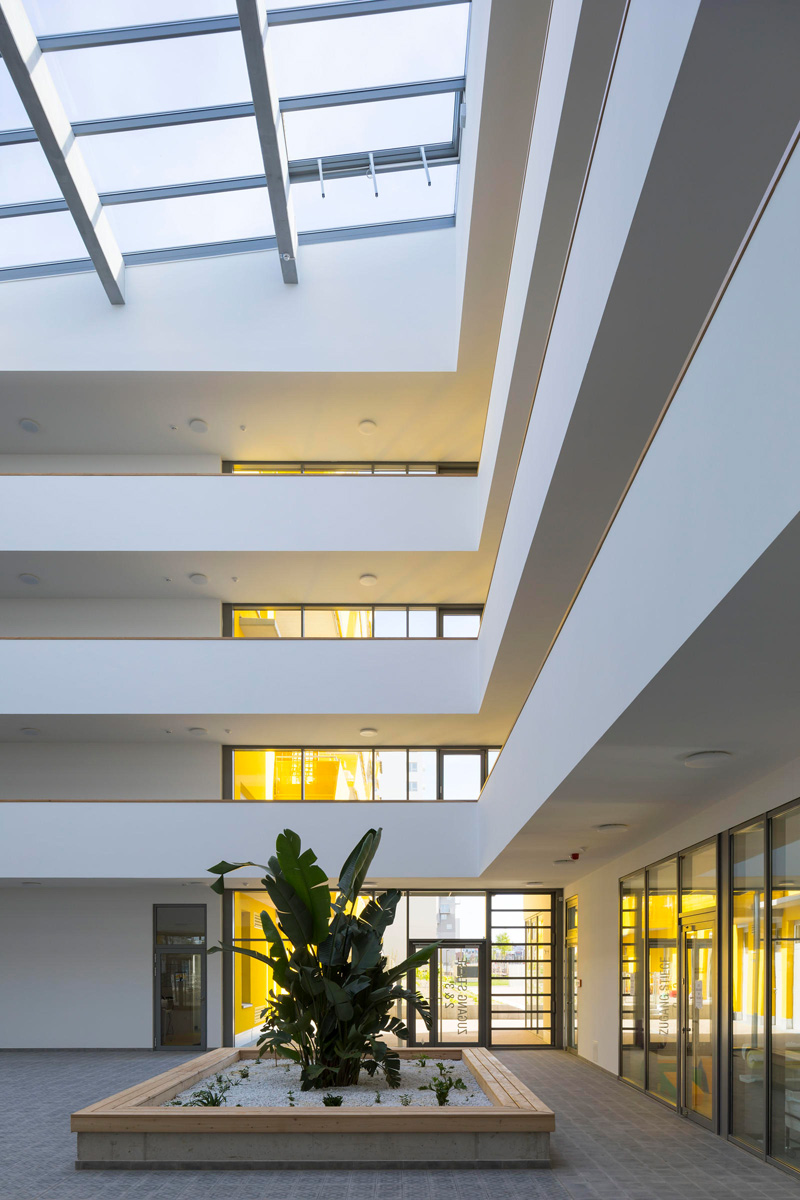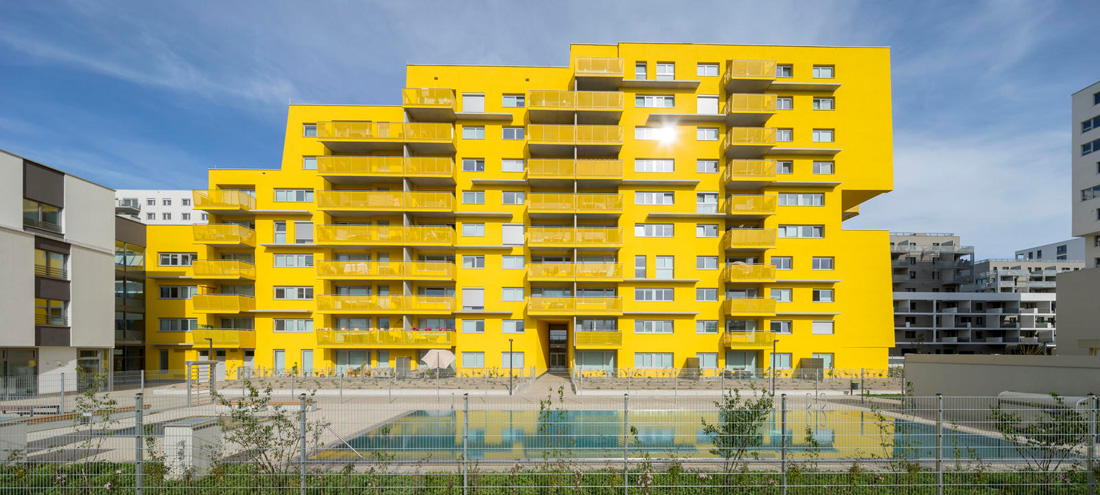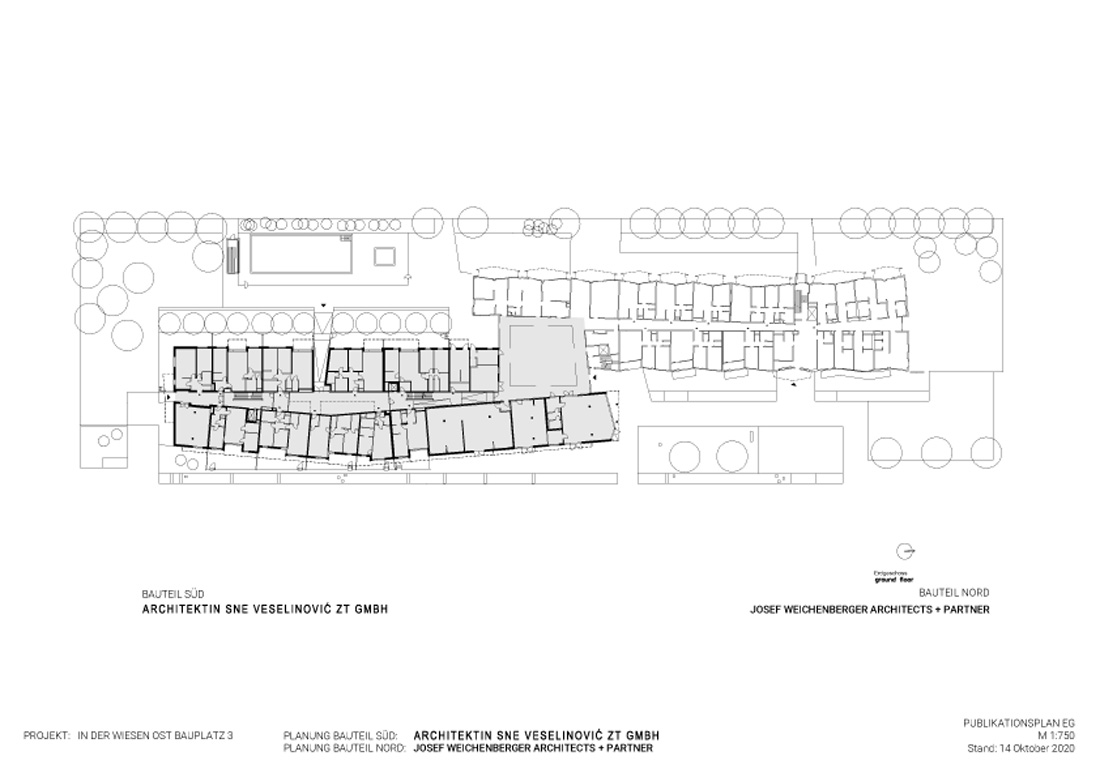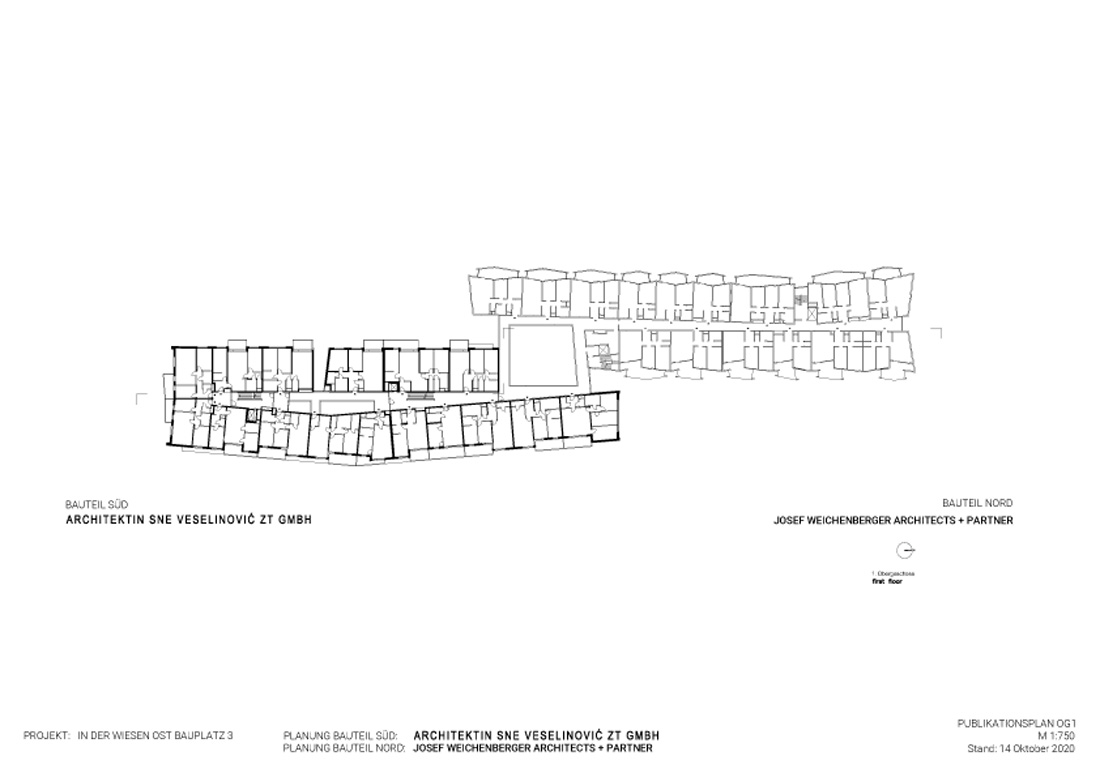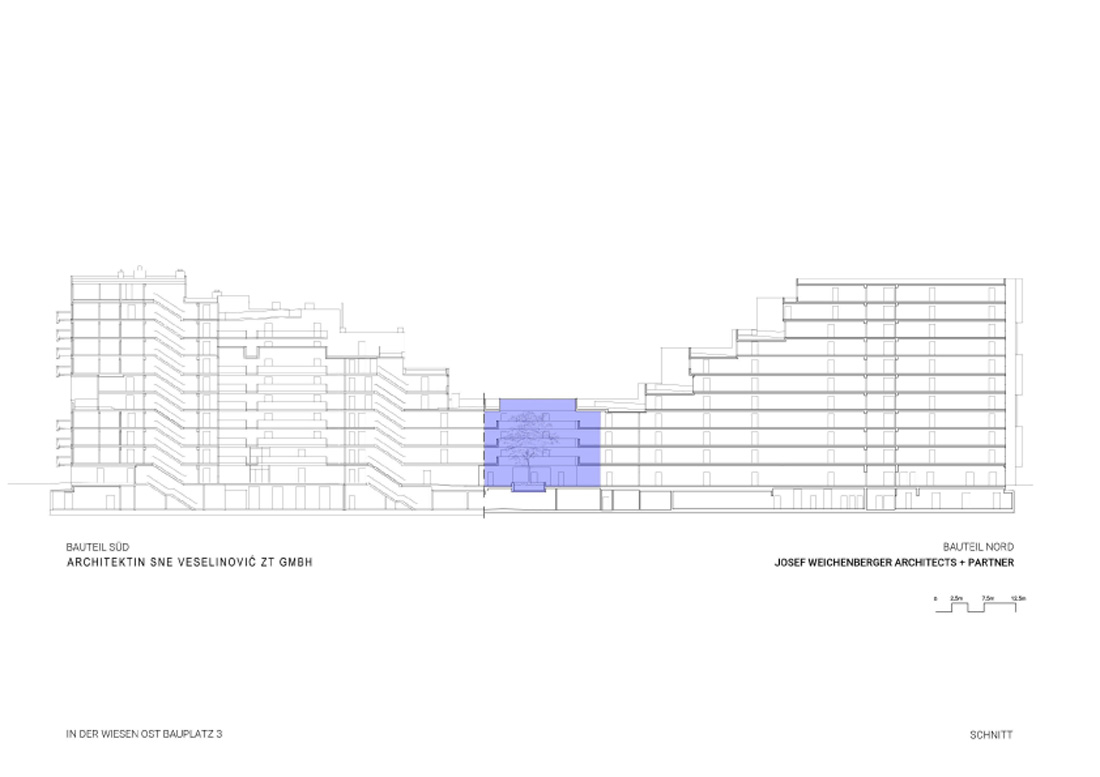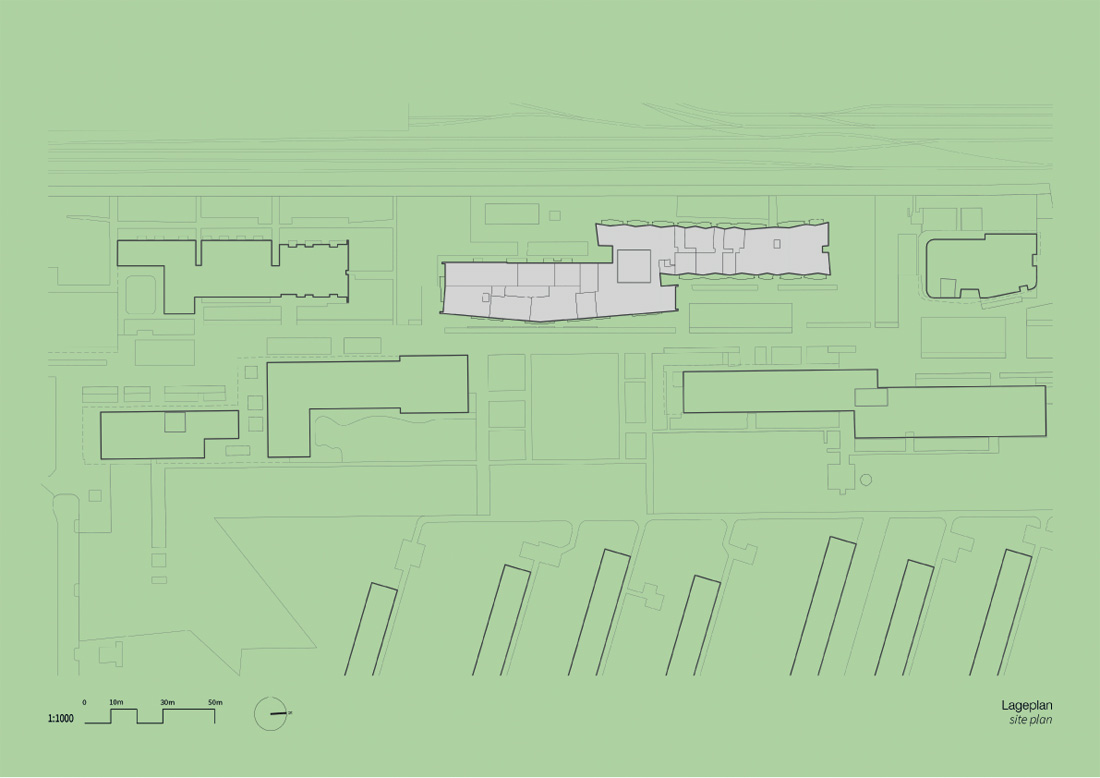 Credits
Architecture
Sne Veselinović Architektur
Josef Weichenberger Architects + Partners
Client
Volksbau, Vienna
Year of completion
2018
Location
Vienna, Austria
Total area
17.580 m2
Site area
10.090 m2
Photos
Rupert Steiner, Olena Newkryta
Project Partners
Main contractor
STRABAG AG
Other contractors
Erwin Wippel GmbH, Böhm Stadtbaumeister & Gebäudetechnik GmbH & HKLS GmbH, Elektro BÖHM, Felbermayr Holding GmbH
Related posts
Powered by