Shower + bath is a transformable object, but its multifunctionality is not the focus of attention rather two precise images which characterize the object.
When used as a shower the door to the bathtub vanishes completely under an archaic stool. It doesn't appear to be a bathtub as such, rather a walk-in shower with an inviting seat and whole-body mirror.
Only upon closing the door does it become a bathtub – a tub only there when it is needed.
With its compact outer dimensions (75 x 170 cm) shower + bath optimizes the use of space, and its generous mirror enhances the atmosphere in the smallest of bathrooms.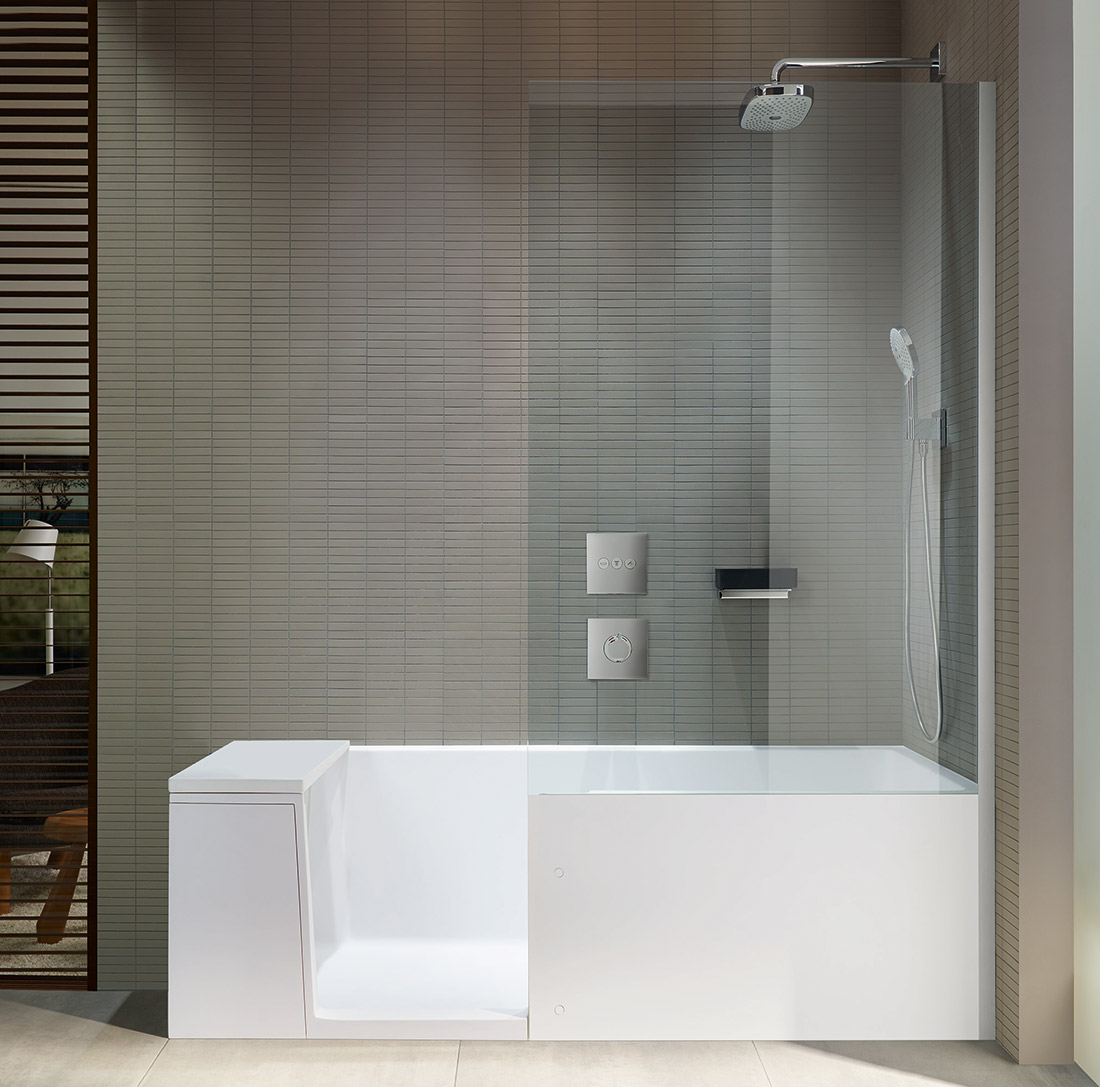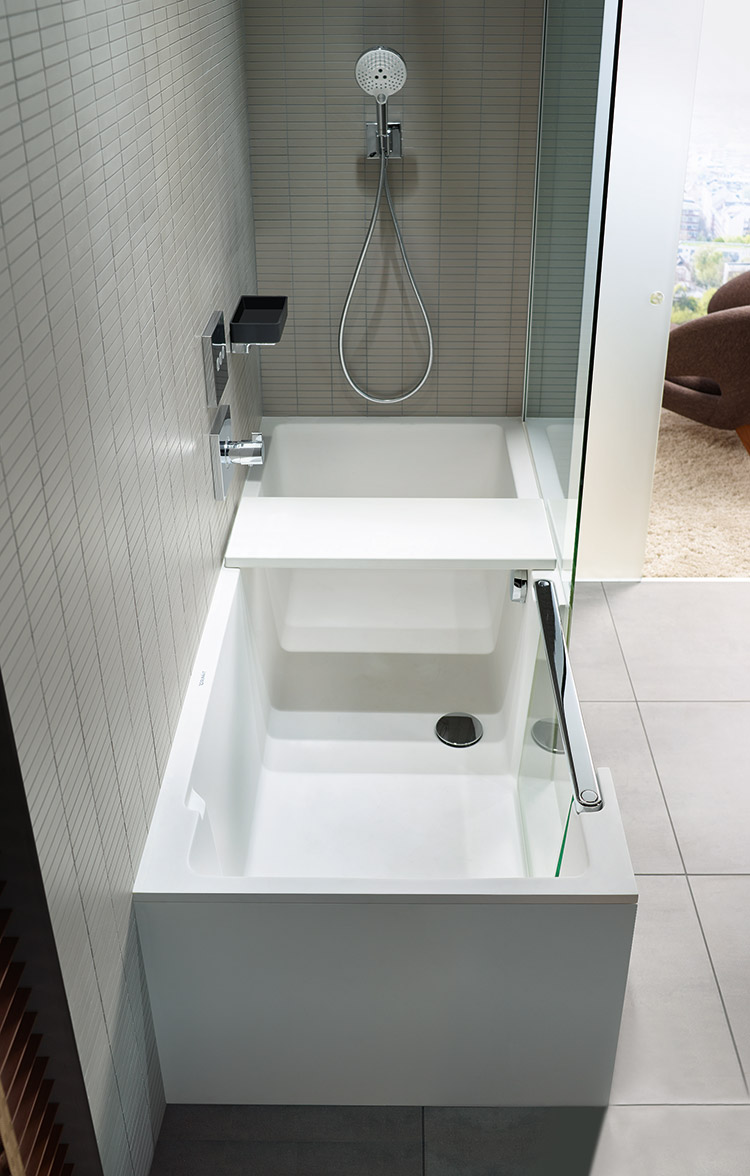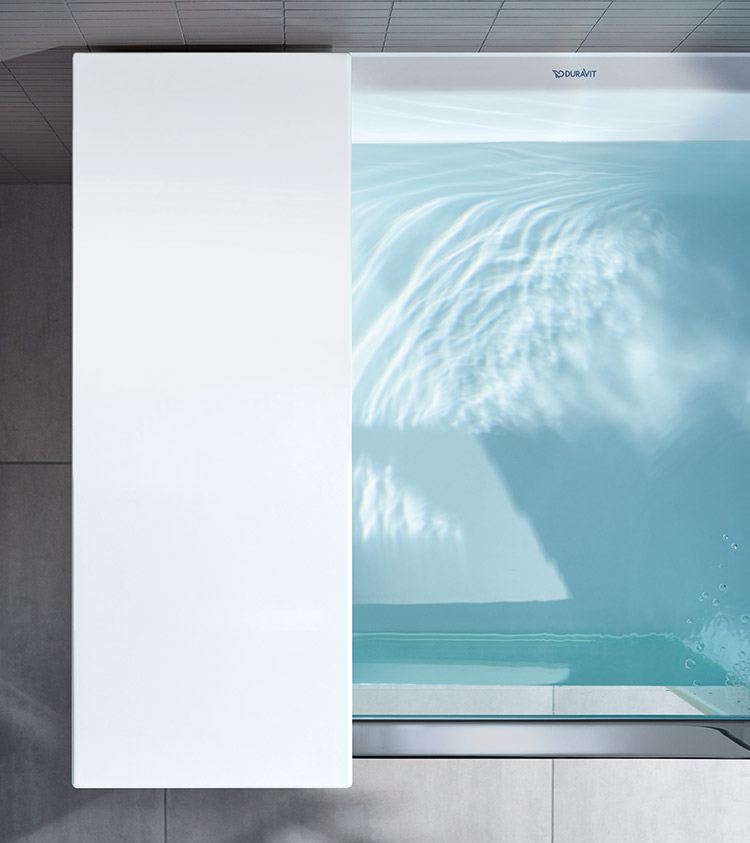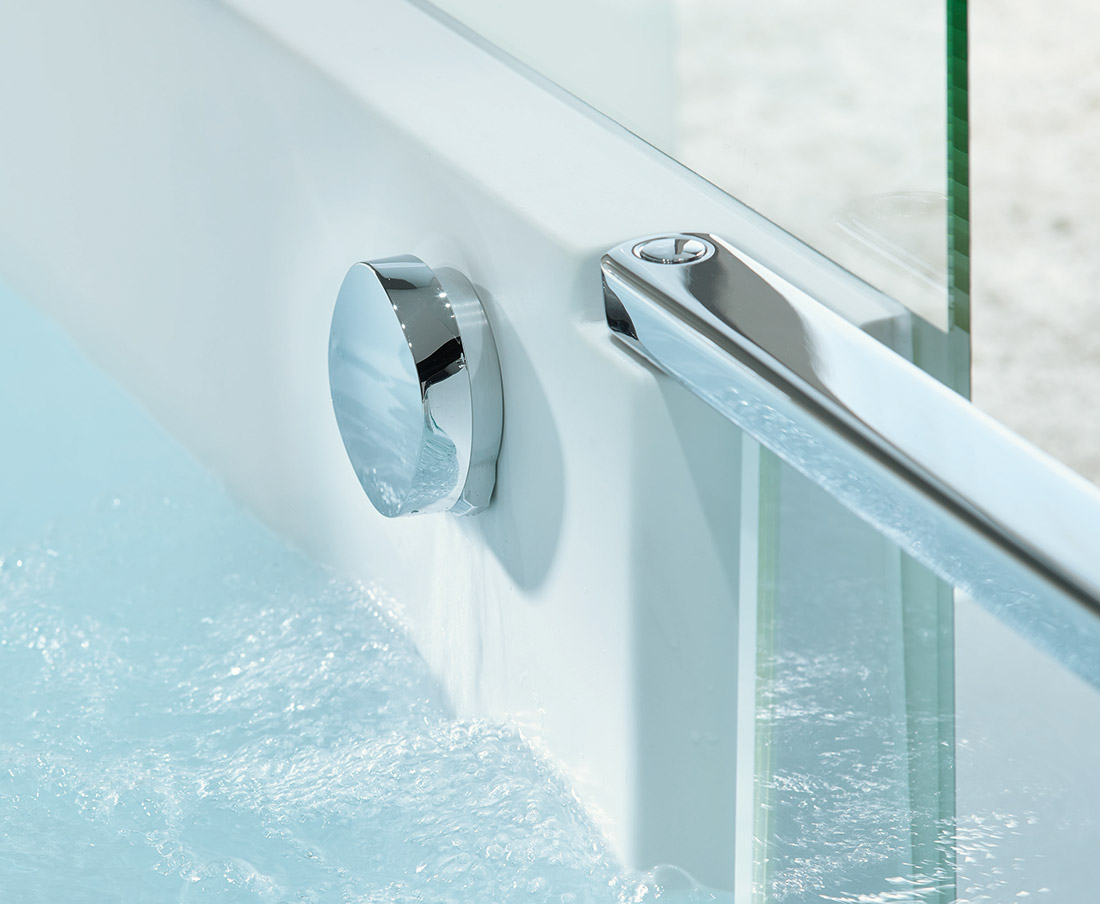 About the design studio:
Martin Bergmann was born in 1967 in Lienz / East Tyrol, Gernot Bohmann in 1968 in Krieglach / Styria and Harald Gründl in 1967 in Vienna. After studying at the University of Applied Arts in Vienna, they founded EOOS in 1995.
The design of EOOS arises in the field of tension between archaic and high-tech. With the "Poetic Analysis", the Viennese design studio has created a unique research tool that deals with and reinterprets rituals, intuitive images and myths. The consistently reduced design language of EOOS runs through the wide range of works that range from spatial designs to home and office furniture to the product design of everyday objects.
For several years now EOOS has also dedicated their time to projects in social and sustainable design and developed contributions to the International Architecture Exhibition La Biennale di Venezia 2016 or the VIENNA BIENNALE 2019.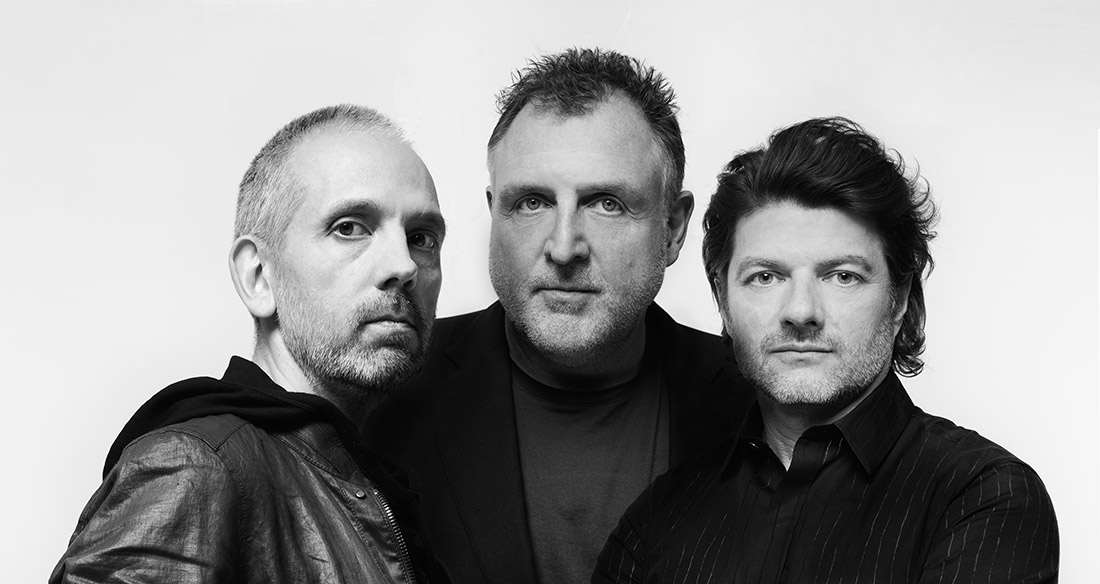 FILE
Design: EOOS DESIGN GmbH
Producer: DURAVIT AG (Germany)
Photos: product photos: ©Duravit, portrait photo: © Elfie Semotan
Country: Austria
Year of production: 2017
Text provided by the authors of the project.