The client's specifications were three: the house must look like a bunker, the matrimonial bedroom is to be located as higher as possible and the living area should offer space and atmosphere for the main hobby of the family: inviting friends and relatives to come over.
In a 8mx8m footprint, the interior of the house withdraws to it's exterior limit, leaving the indoor space invaded with light and visual openings between the rooms. Ants House persuade the brain to contradict the square meters. Indoor and outdoor windows are overlapping, guiding you to look toward the exterior as it offers new visual getaways.
The interior mimics a South-European urban space. The living area is an open plaza to which the bedrooms orientate their windows like little cottages that sit upon the cliffs. The interior stair is an opportunity of the space to display the family plaza-nest from different angles while ascending.
What makes this project one-of-a-kind?
Ants House proposes a new way for the family living together. In a rigid and small volume, the interior of the house reveals an unexpected spatial richness due to the ability of the architects to model spaces.
Text provided by the architects.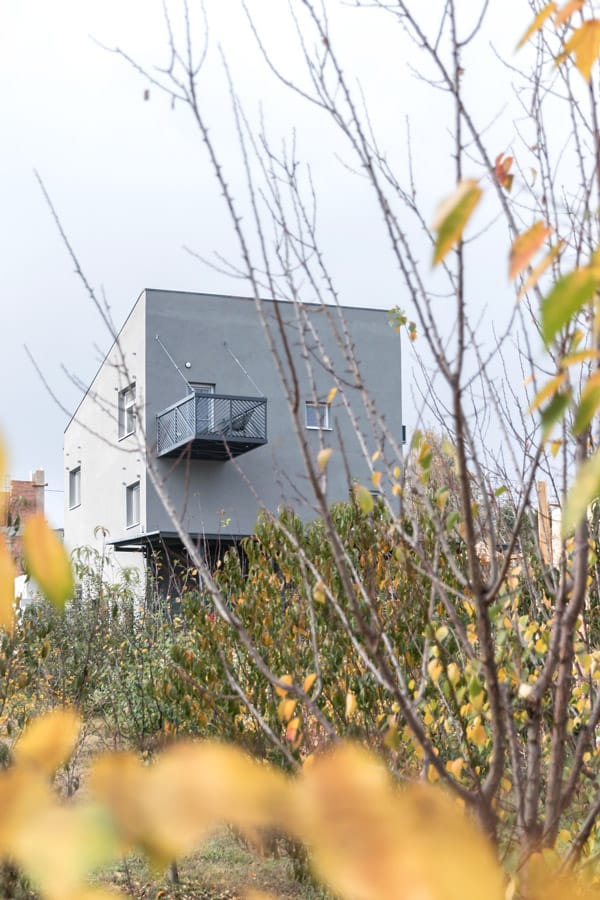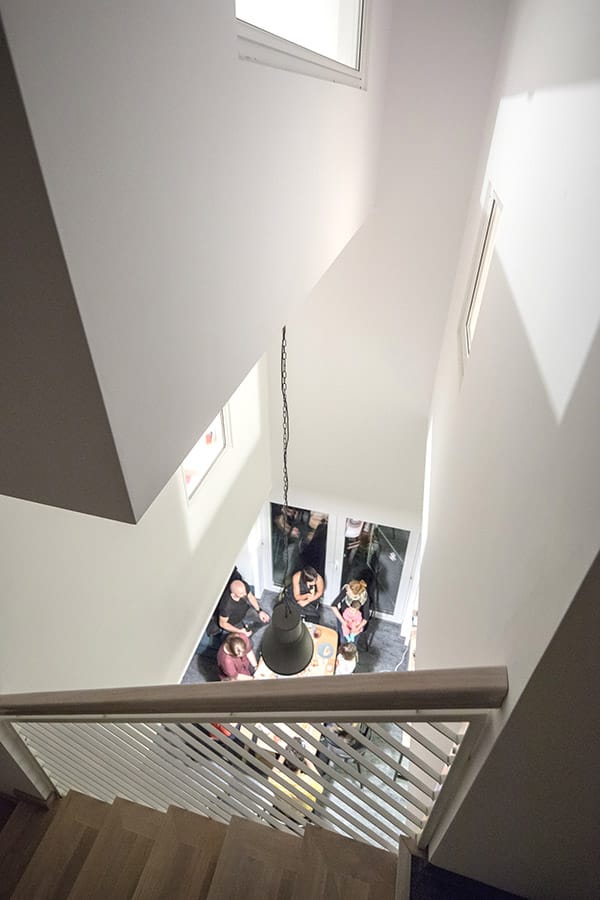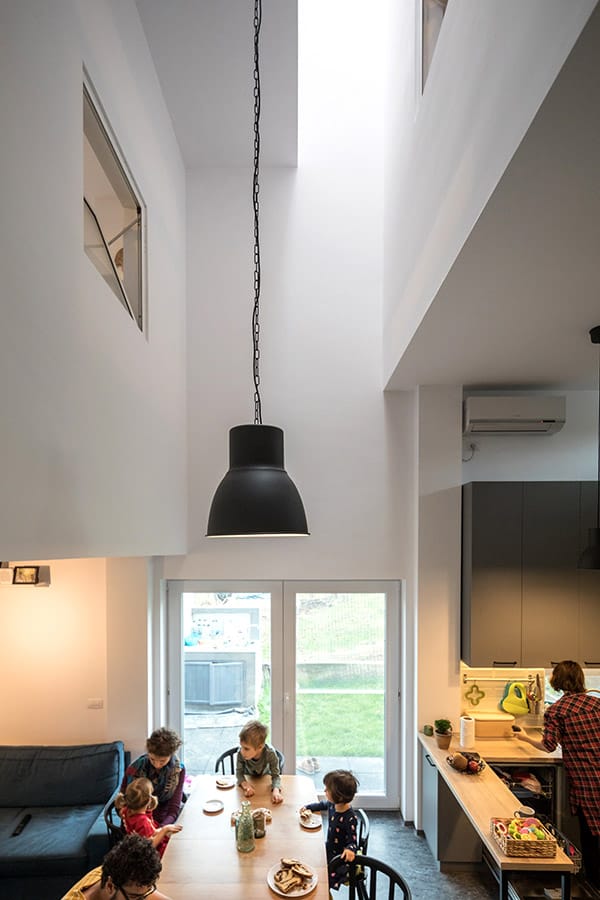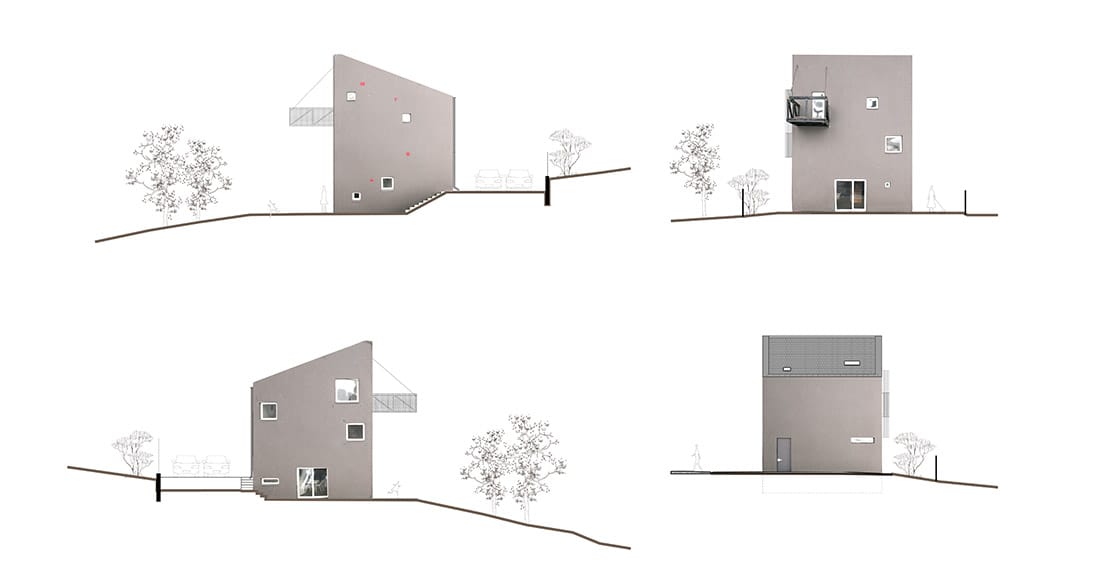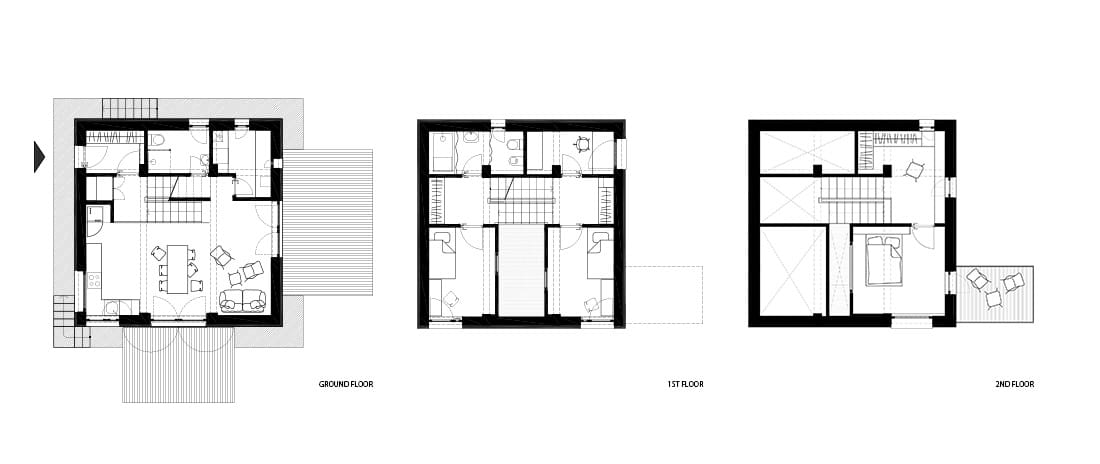 Credits
Architecture
Adriana Gheorghiescu, Alexandra Berdan
Year of completion
2017
Location
Iași, Romania
Area
Total area: 174.27 m2
Site area: 500 m2
Photos
Laurian Ghinițoiu
Related posts
Powered by