Sliding panels of this modular table break the traditional, archetypal volume of the table top, using storage modules, inserted between the table plates. Fully adjustable in width and ready to change its shape and character in an instant, Ala is ideal for both intimate and bigger gatherings.
Materials / Tabletop: solid wood, matte acrylic lacquer or natural oil
Boxes: powder coated sheet steel
Legs: powder coated rectangular steel profile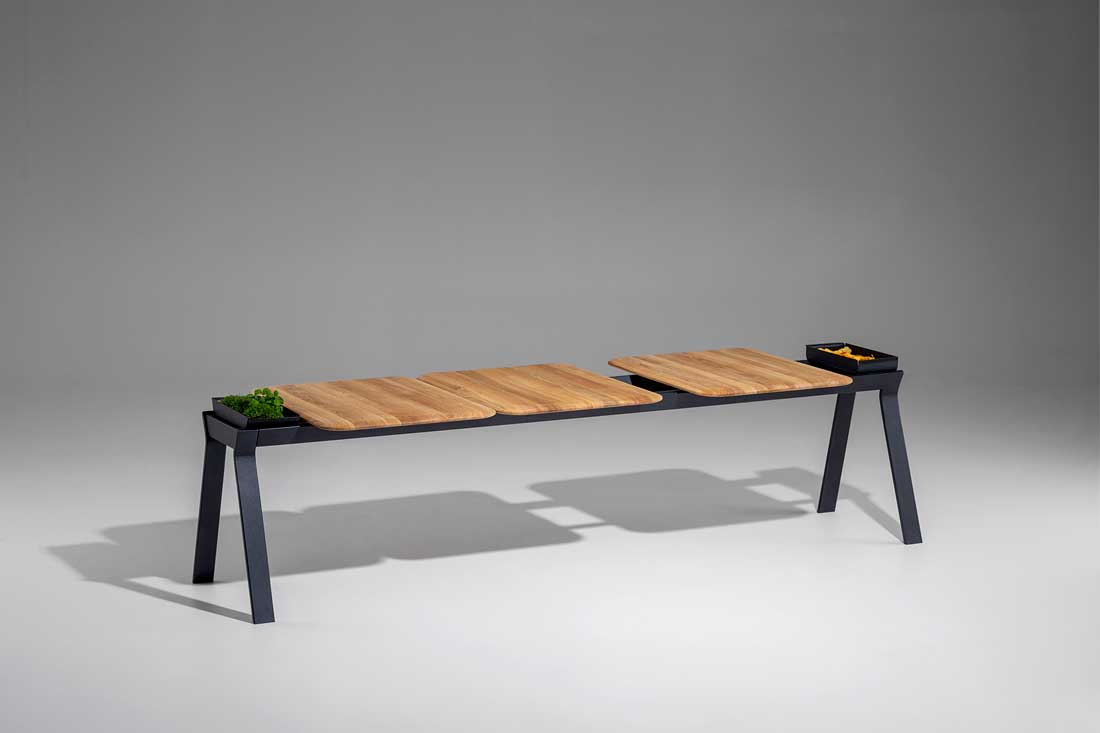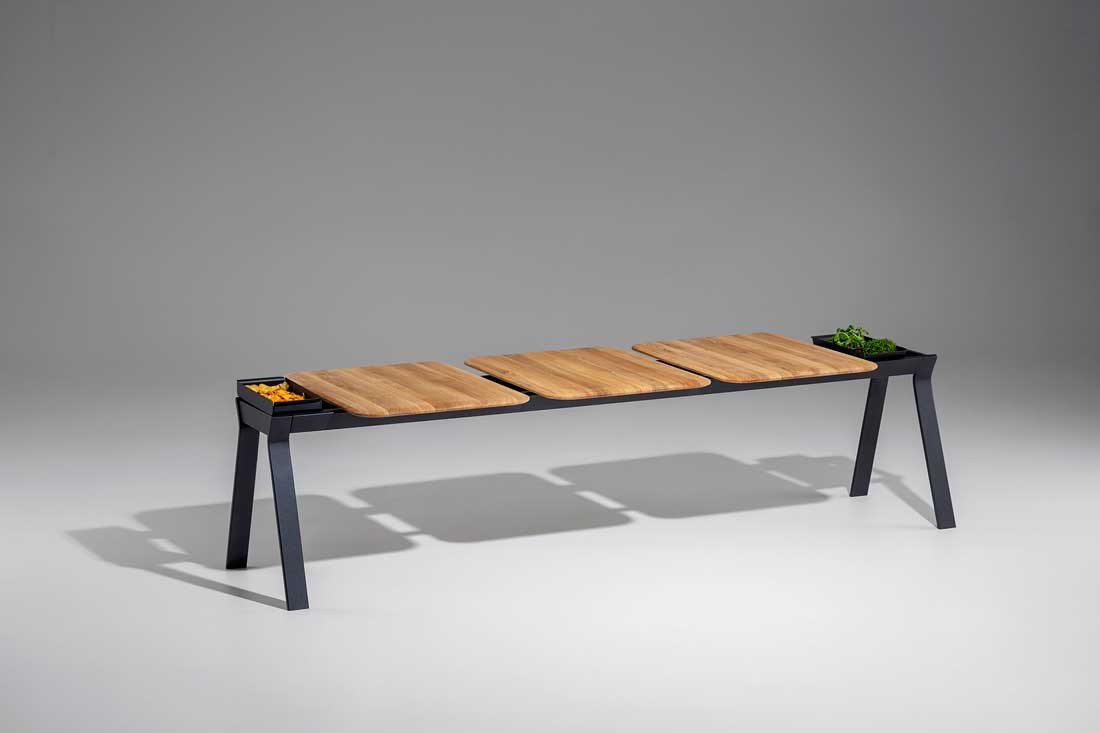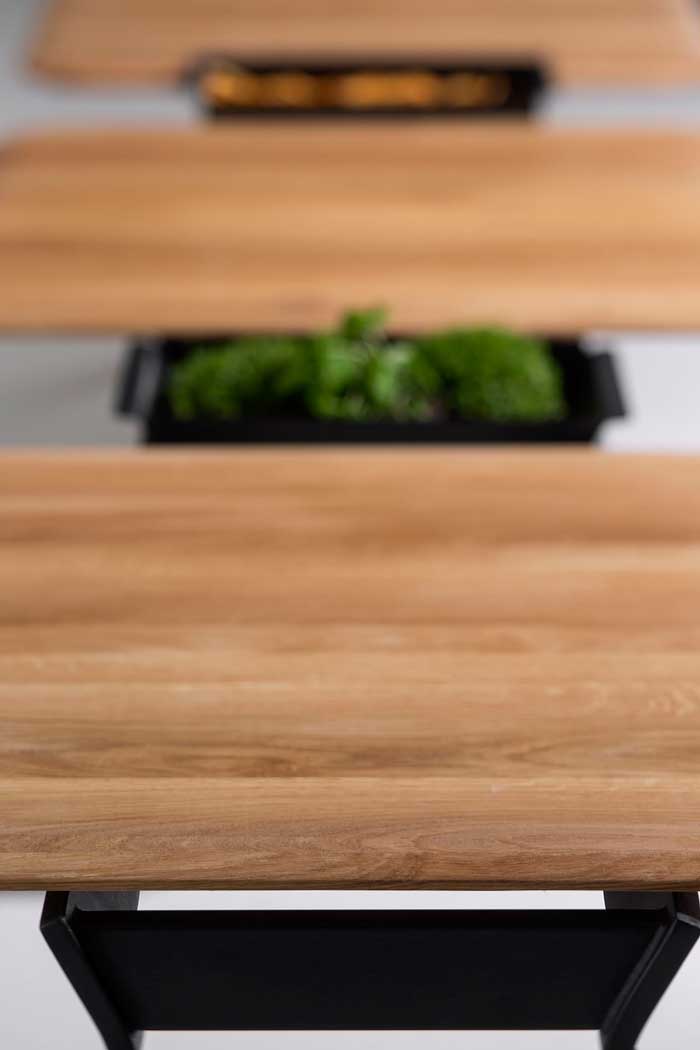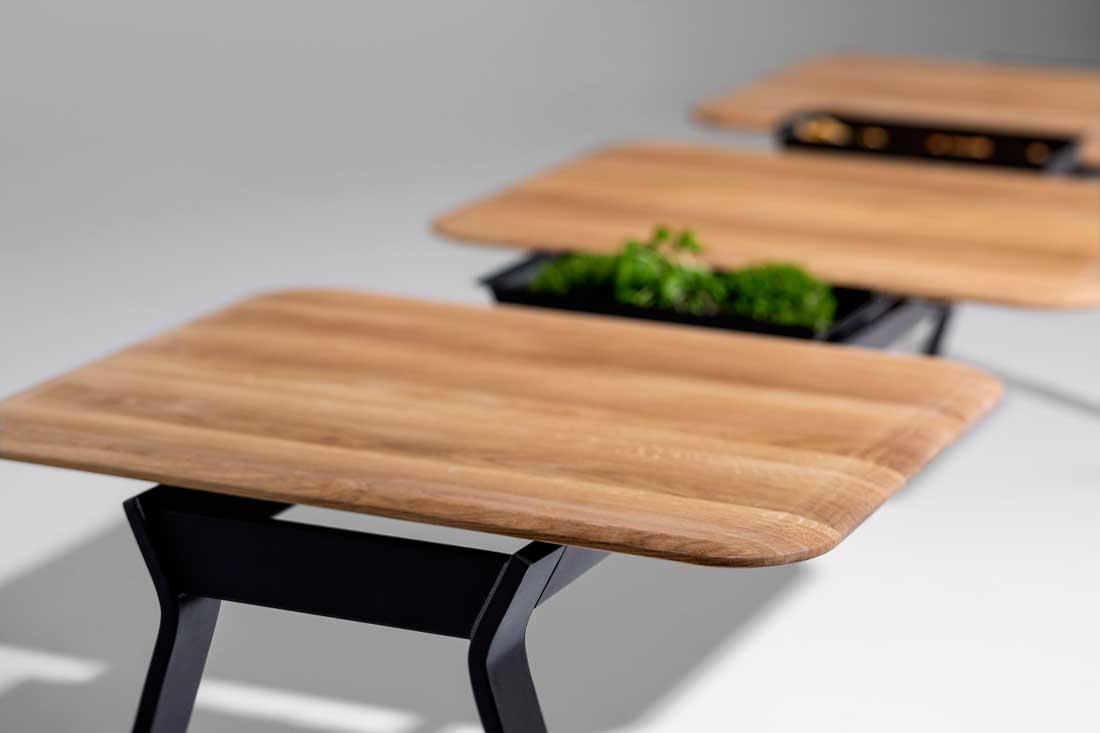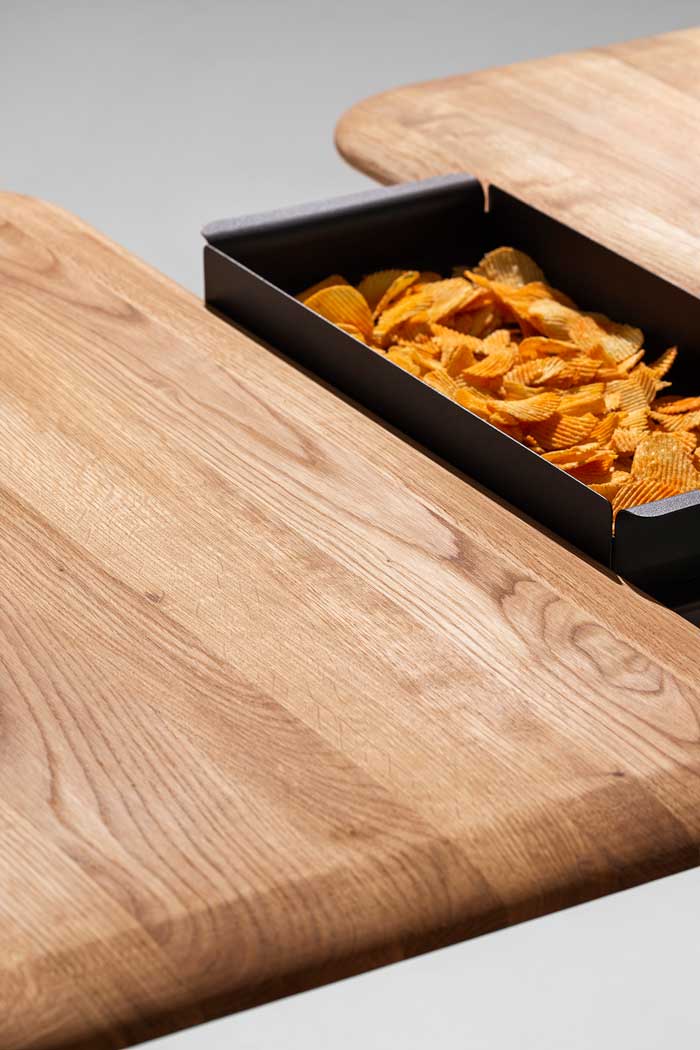 About authors: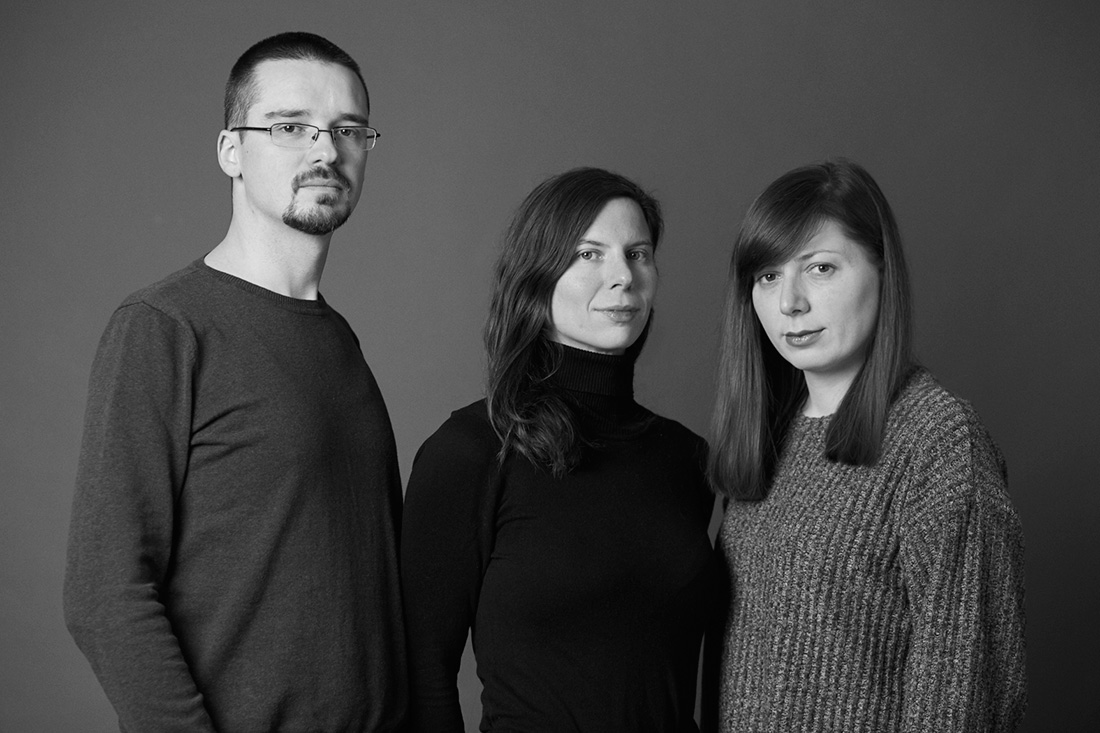 Studio RU:T is a multidisciplinary design studio founded in Zagreb, Croatia by Tvrtko Bojić and Karla Paliska. They specialize in product and industrial design, visual communications, spatial concepts and interventions. In their work they focus on practical and sustainable solutions as well as experiments that question the concepts of living.
Natasa Njegovanovic has graduated with Honors, Magna Cum Laude in Design Studies in 2016. Upon completion of her studies, she goes to Berlin to complete a 3-months internship with the Daniel Becker Design Studio. Living and working in Zagreb, Croatia.
About producer:
NUNC translates ornamental tradition into playful minimalistic design. Its furniture collection portrays the contrast of rational and geometrical form softened by the materials, warm pastels and textures. These reflect the identity of NUNC's geographical natural environment, the homeland of the well-known Slavonian Oak. NUNC's production is placed in the town of Đakovo (Croatia).
FILE
Authors: Studio RU:T & Natasa Njegovanovic
Country: Croatia
producer: NUNC
Country of producer: Croatia
Year of production: 2019
Text provided by the authors of the project.